Hey Monica! Hey New York Times staff! Shout out to Dan Saltzstein…the whole crew. You're here reading this, and for that I thank you. A share with Monica would be so appreciated.
And now, your proof positive that Randy Williams is indeed your unicorn…
Foodie
I was a foodie before the word existed. Back then they just called it being a gordo. I was just 15 when I discovered the magic of Sonoran fare in Tucson, Arizona, and haven't looked back.
Favorite dish: The Sonoran Hot Dog from El Guero Canelo in Tucson, AZ.
.
.
Music Head
At 13 years old I discovered The Quiet Storm by sheer accident. Troop's All I Do Is Think of You was playing on the radio and I swore that the writers of the song must have tapped my brain: those lyrics were exactly the way I was feeling about my 7th grade crush, word for word. How was this possible? One song, and I was hooked.
Favorite artists: Al B. Sure!, Jodeci, Antônio Carlos Jobim, Michael Franks, De La Soul, A Tribe Called Quest, Bruno Mars.
.
.
Geography Geek
If only I could travel back in time and slap some sense into a 13-year-old Randy who wasn't paying attention in social studies. Forgive me, Mr. Strickland; I promise you'd be proud of me now. I'll see my 100th country in April.
Favorite nation: Brazil. I followed my dreams and moved there in 2007. (I'm back in states now)
.
.
Problem Solver
As the Director of Programming for a group of San Diego radio stations, I deal with dilemmas everyday: usually clients who insist on polluting our airwaves with their silly ideas. I am challenged to find solutions and create campaigns that will provide the advertisers with the metrics they are looking for, while maintaining the integrity and vision of our brand.
Favorite problem ever solved: We turned a need for client branding into the biggest radio contest in history. #Epic48Hours.
.
.
Work Horse
I came out of the womb with a completed job application in my little hand. By age 16 I was the full-time evening personality at the city's number one hip-hop station. Many of my friends say I work too much, but when you genuinely you love what you do, it's just having fun.
Favorite job: Creating, producing and hosting Sunday Night Slow Jams.  Featured on Shark Tank, I started the show at a tiny AM radio station in Tucson, Arizona. Today it can be heard on over 140 radio stations in 12 countries.
.
.
Ambassador
I don't have all the answers to the world's problems. I do have a big heart, compassionate soul and genuine motives. I was raised with manners, grew up surrounded by different cultures, and have an overwhelming desire to help create unity, harmony and peace wherever I go.
Favorite "ambassador" moment: While touring a government building in North Korea, a high-ranking official approached me and began grilling me about U.S. politics. I simply listened to his confrontational two-minute tirade while a small crowd gathered around to watch the verbal beating I was taking. When he was finished he looked me dead in eye and asked, "What's your answer to that?" You could've heard a pin drop. I took a deep breath and calmly and respectfully replied:
"Sir, I can certainly respect your views, and while I don't represent my government–or even the American people as a whole–I can tell you that all my friends and family wish for is peace between our nations. We want to get along. I am so grateful to be a guest here and have met so many wonderful people. I hope you will have a chance to come visit me and my friends in the U.S. one day."
The crowd and I waited in anticipation for his response. A smile surfaced. He shook my hand. We took a selfie.
.
.
Explorer
I've been pushing the geographical boundaries around me since I could crawl. I'm currently on a personal mission to see all 193 countries on earth which has been the most educational and enlightening experience of my life.
Favorite discovery: Experiencing the magic of Brazil's Fernando De Noronha island, which is underrated and unknown to most Americans. The entire island is a national park and immune to commercial exploitation. A true treasure.
.
.
Entertainer
I was the kid performing at every talent show and took my position delivering the morning announcements in middle school as serious as an anchor job at CNN.
Favorite "entertainment" moment: Making the "Sharks" giggle and even sing along when I was a guest on ABC's Shark Tank.
.
.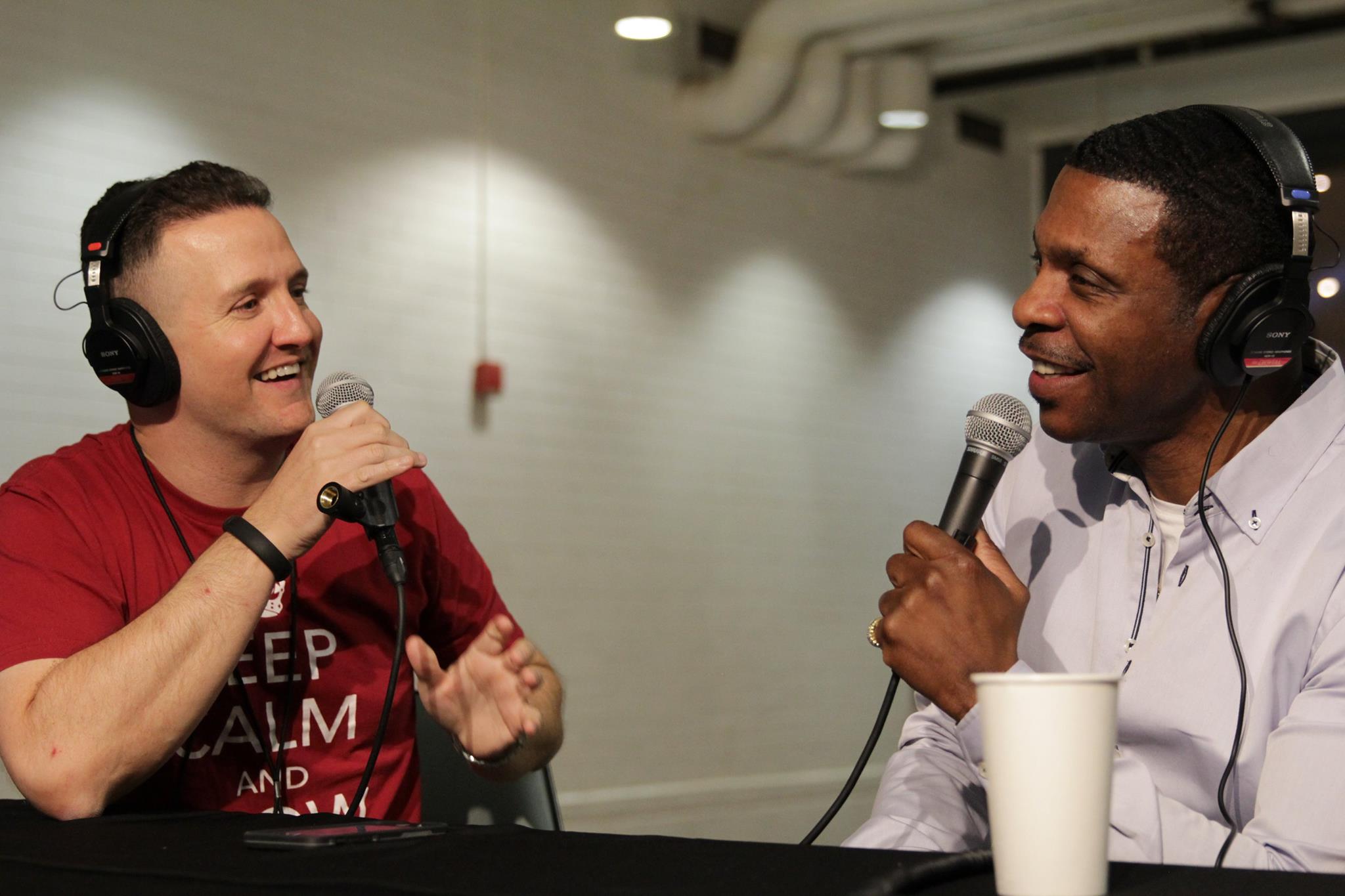 Journalist
In seventh grade I would haul my bulky tape recorder across the street to interview shoppers on current events. I carried a 4.0 GPA throughout journalism school at the University of Arizona and today write and shoot for my own travel blog.
Favorite journalistic moment: Having my work published in Turkish Airlines' Skylife magazine. I hope to have to edit this line soon, to: "Being hired on by Monica Drake at The New York Times."
.
.
Humanitarian
I'm not a fan of people who brag about their good deeds; I see it on Facebook all the time and it makes me roll my eyes. So I'll take this opportunity to thank my listeners, who together, funded a new well that now provides clean water to the good people of the Nyakoi Akuoro Village in Uganda.
Favorite volunteer moment: Being greeted by 300-plus cheering and singing villagers, after traveling 9,300 miles to dedicate the new well. It was hard to keep myself together!
.
.
Fun fact: I happen to be in New York this week.
Related:
HireMeMonica.com MAIN PAGE
I'm Too Sexy for My Map (video)
10 Photos from Tuvalu (Wait, Where?)
But What's Your Agenda?
Monica Drake: The TV Commercials
6 Ways Monica Drake Eerily Reminds Me of My 7th Grade Crush
I've Had Some Superb Bosses…Will YOU Be One of Them?
For Monica: A Special Message from Al B. Sure!
101 Reasons (and Fun Facts) Monica Drake Should Hire Me
Monica Drake to The Principal's Office: My Professors Would Like to Have a Word with You
14 Activities You Can Do Instead of Emailing Monica
My materials: CV, memo and samples
My Instagram
My Flickr
My LinkedIn