IMPORTANT NOTE: This article is part of a 12-chapter series on my trip to Africa: Algeria was the tenth country of twelve African nations I visited in December of 2016. It's best to read the chapters in order, as they build on one another. To see countries number one through nine, please go HERE. It's best to read the stories/countries in order.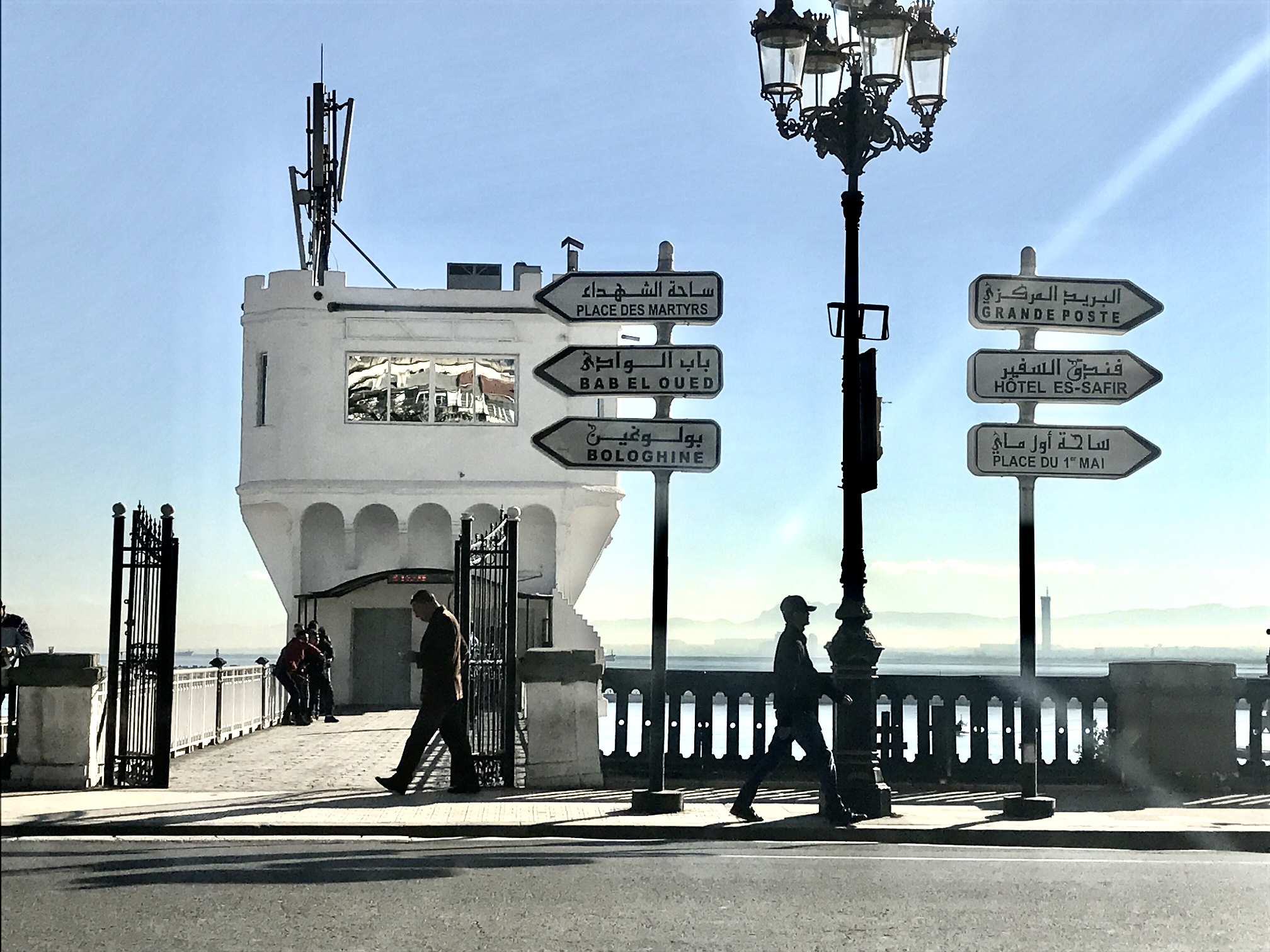 Algiers by Dawn
The airplane karma-gods must have been happy with me because for a reason unknown I was seated in first class on the overnight flight from Nouakchott, Mauritania to Algiers. I knew better not to be excited when my ticket read that I was assigned seat 2A. I figured the plane must have simply not had a first class cabin; like Southwest or Spirit. But lo and behold, 40 minutes later I was drifting off in my big, comfy, fluffy first class seat. Maybe they ran out of room in coach? Maybe my good looks and charm got me up front? Who knows, but Air Algerie gets a Ramblin' Randy shout-out for the big chair hookup.
I arrived in Algiers at dawn, where my guide Omar was waiting for me at the airport. What a horrid surprise when we arrived at my hotel and found out it was closed for renovation. But I had a reservation!!! Gee, thanks hotels.com! (You can read my article here about why I recommend never using a booking site like hotels.com or Travelocity…always book direct! Sheesh, I shoulda followed my own advice!)
I quickly learned that my guide Omar had the keys to the city—lucky for me, this guy was connected. Because of Omar's knowledge of the city, it wasn't but twenty minutes later I was snoozing in my room at the ABC Hotel: a really nice hotel and even a cheaper price. It all worked out.
I woke up at noon to meet Omar for lunch and a tour of the city. I ate rabbit for the first time, and it was good! Served with olives and rice, my favorite part was the bread, served hot and with an eggplant sauce dip that I swore was hummus (but Omar insisted it wasn't), and peppers mixed with olive oil. We had a table at the window so I could admire the beautiful French architecture and learn a little about Algeria over lunch. Fresh dates and mint tea were the perfect ending to a truly traditional Algerian meal.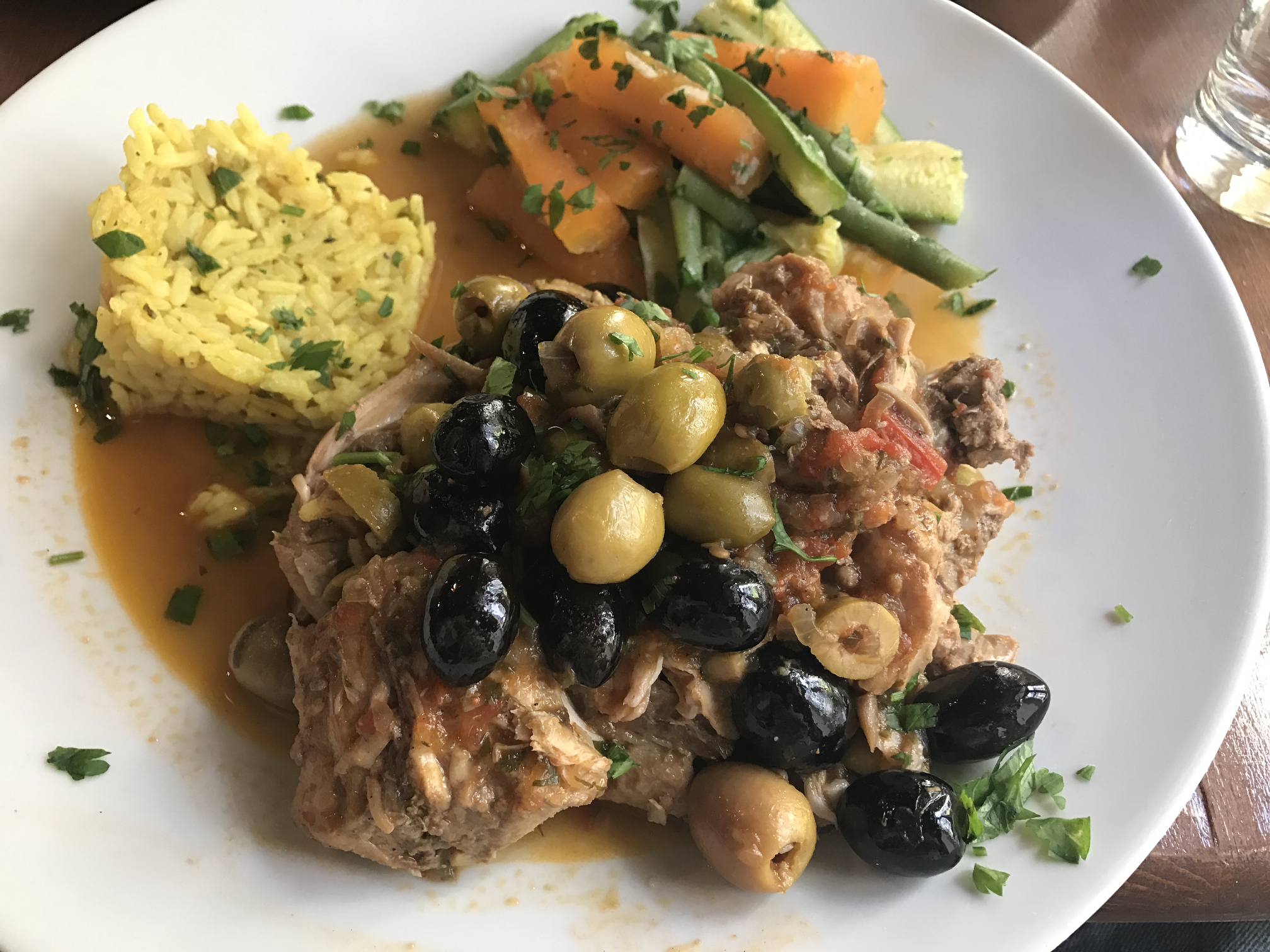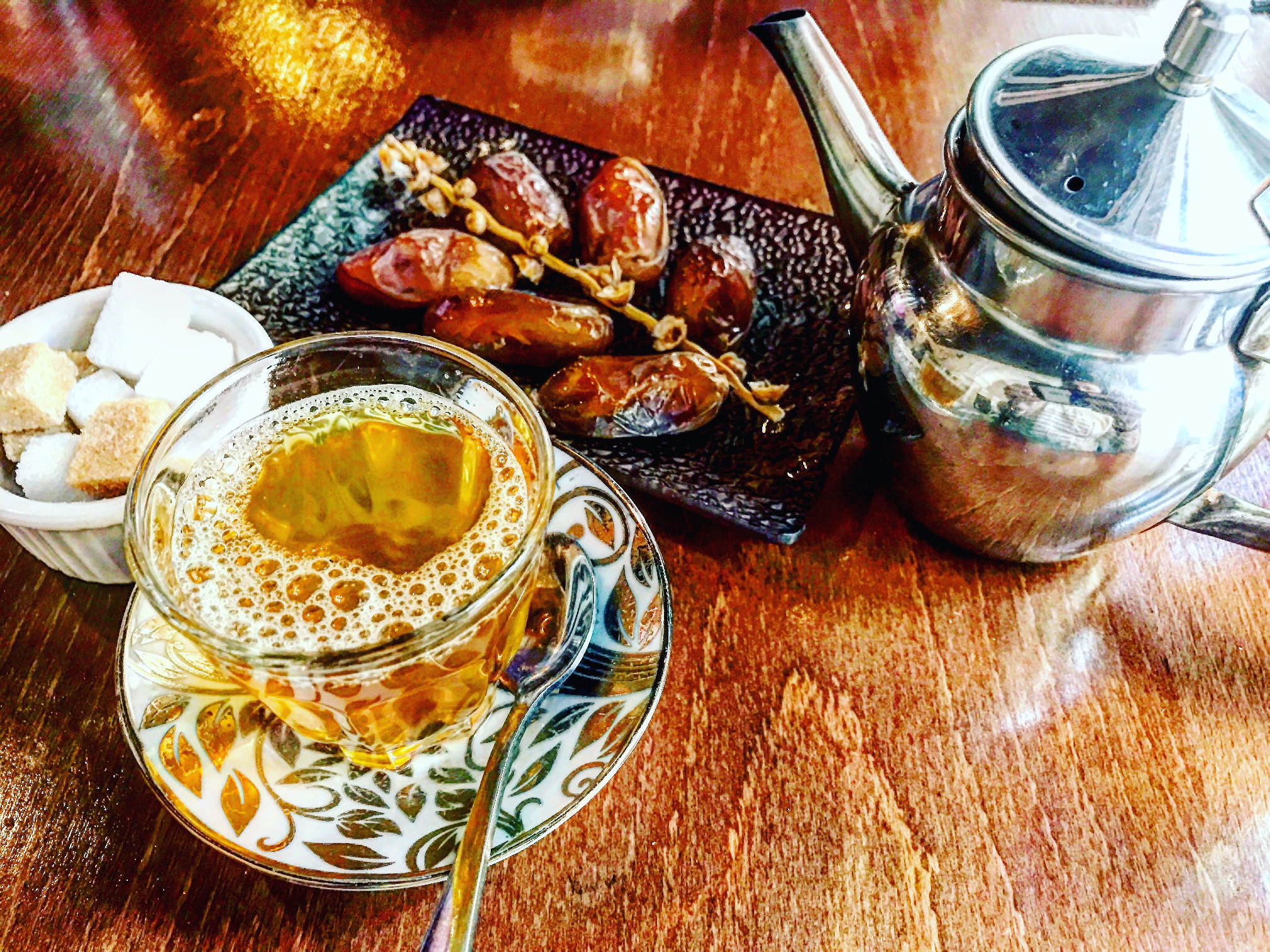 Let me stop right here and talk about how at ease I became being in Algiers, and so quickly, too. Growing up in America, I'm embarrassed to say that I had pretty bad perceptions and misconceptions of Algeria. Most of the time, when I heard "Algeria," it was the news: talking about terrorism, terror training, terror camps, and extremist-stuff. Truth be told, Algeria was one of the countries I was pretty freaked out about visiting. Would I get kidnapped, would I be spit upon for being American, would it even be safe to walk the streets?
I am so happy to report that those feelings rapidly dissipated–with exponential speed–every minute I was in Algiers. In fact Algeria was the only country–out of the twelve this trip–where the officer at customs and immigrations actually "welcomed" me to his country. I didn't expect that. By the time Omar and I took our last sip of tea I was laughing, smiling and genuinely feeling so good to be in Algeria. It was almost comical that I had such horrific visions of the country, when Algeria would turn out to be one of the most beautiful places I'd ever see, with wonderful, warm and welcoming people.
After the meal, it was time to walk the city. We didn't have much time; as the sun set we walked in between amazing buildings from the 1800s, past sidewalk cafés, and up and down cool staircases that seemed to be all over the city. Algiers was built up along steep hills, which towered over the sea; the landscape and its architecture together made for such a beautiful site. I quickly realized that Algiers is a city that would be fun to get lost in; there was so much to explore in every direction: left, right, up and down!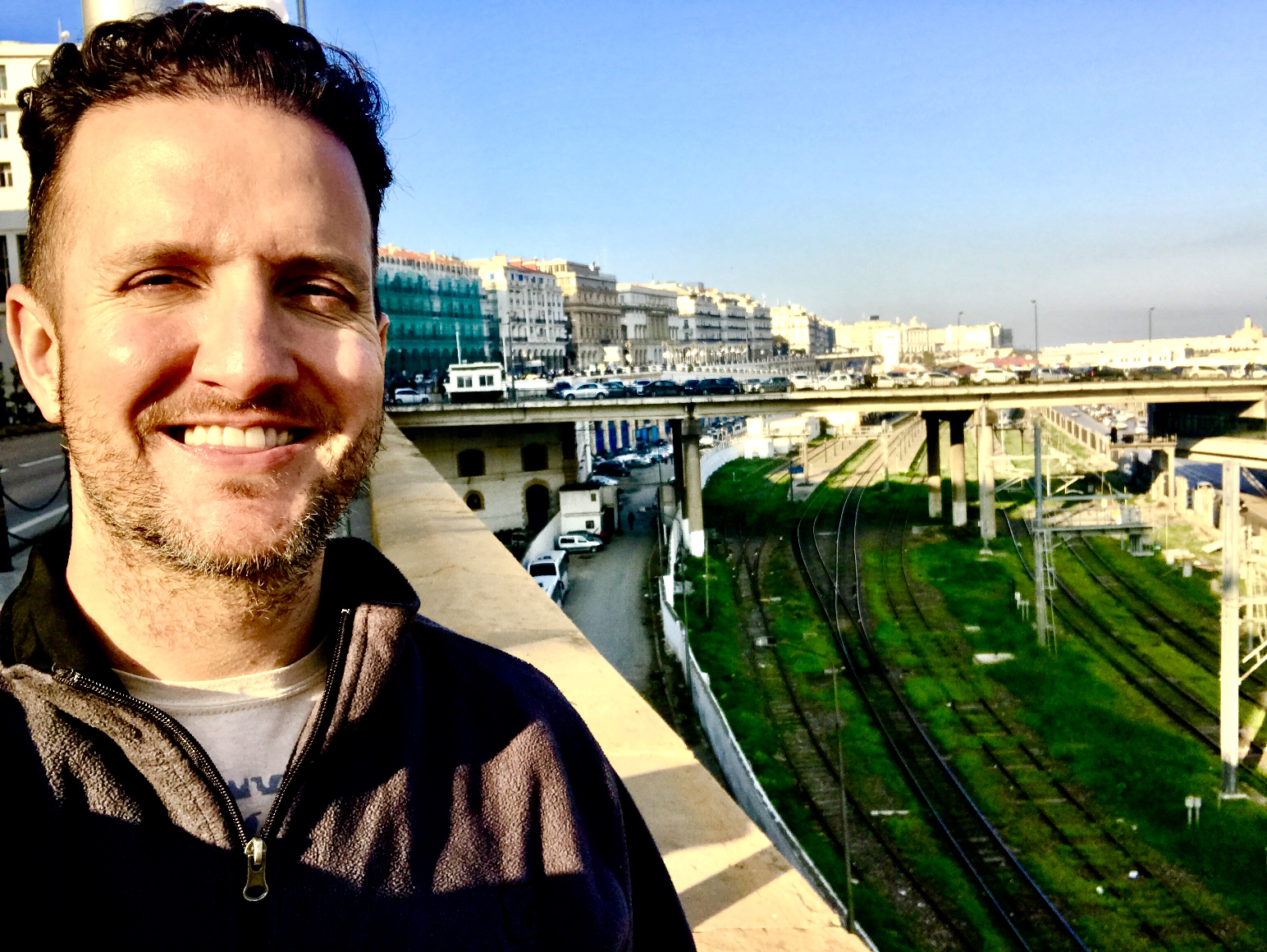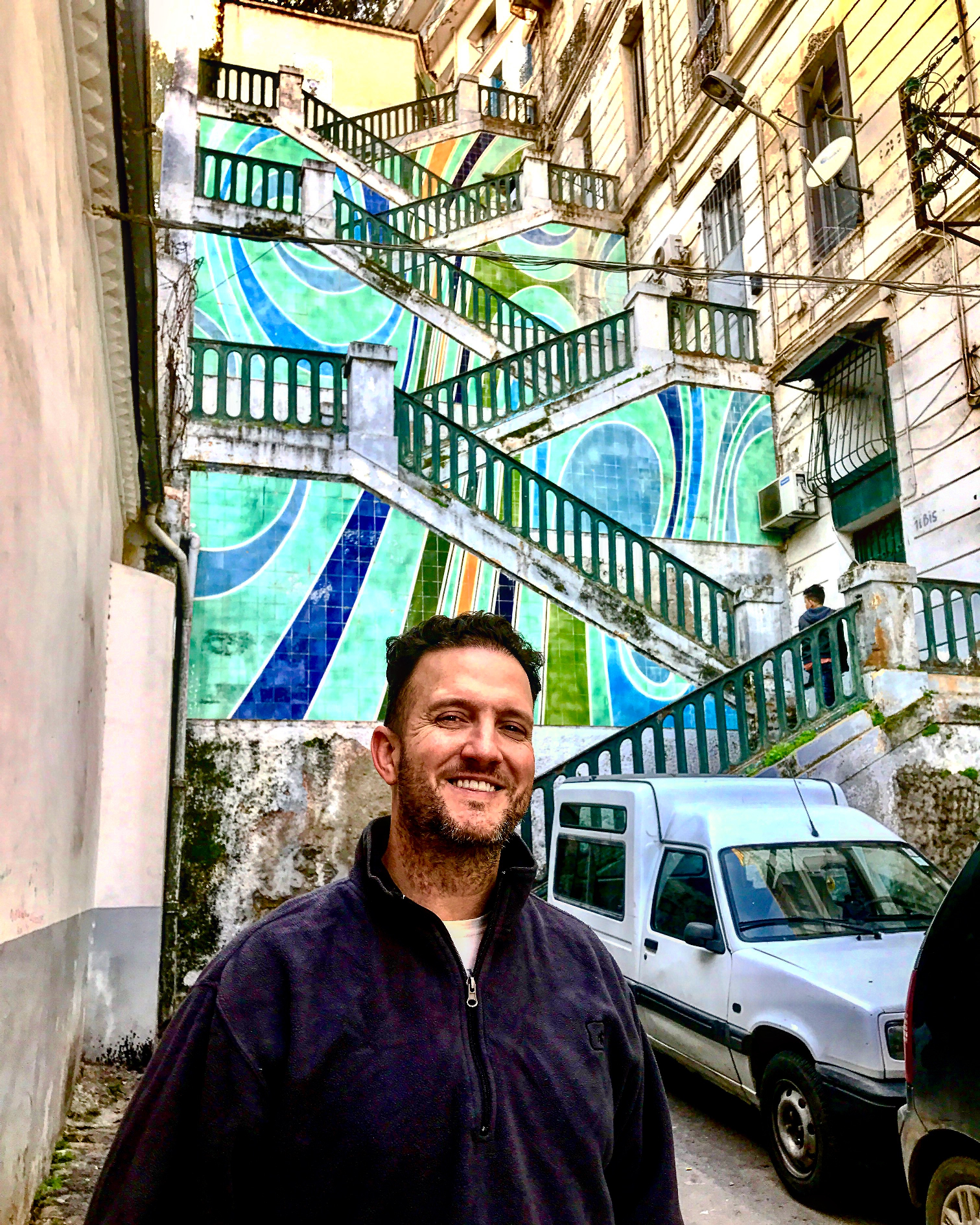 Omar seemed to know everyone. We couldn't go ten minutes without someone he knew stopping him on the street for a hello and a hug. And they were very kind to me, too—perfect strangers who seemed genuinely pleased to meet me. Apparently I can pass for an Algerian too, until I open my mouth of course. Omar's friends on the street would jump right into conversation with me, and of course I'd smile and nod, until Omar informed them I was an American and had no idea what they were saying.
We Got to Pray Just to Make It Today
What happened next was totally unexpected. Omar is a devout Muslim, very much like my last guide in Mauritania. However, unlike my last guide, who'd excuse himself when it was time to run to the mosque for prayer; Omar actually invited me to join him in prayer. This caught me off guard. I was honored, flattered, nervous and confused all at the same time. I thought non-Muslims weren't allowed in mosques? I didn't follow the faith, and I sure as heck didn't know "how" to pray this way. At the very same time, I didn't want to be rude and decline. And what a neat and unique experience to visit a mosque and take part in prayer—something your average non-Muslim tourist would never have the opportunity to do. I nervously accepted, and before I knew it we were placing our shoes in plastic shopping bags and kneeling down on the carpet with hundreds of others.
"Just follow what I do," said Omar. I was so scared! What if I made a wrong move and was "discovered?!" Would everyone turn on me and run me out of the mosque (or town) for being a fake? To make it worse, right as we were getting in place on the carpet with everyone else, an old man squeezed right between Omar and me. Now I couldn't even lean over to whisper a question to Omar or hear his instructions! It was straight out of a John Candy movie, but apparently I did okay. Up and down, up and down, face on the carpet, ass in the air, and repeat. Kind of like the repetition of a Catholic service, except down on the ground.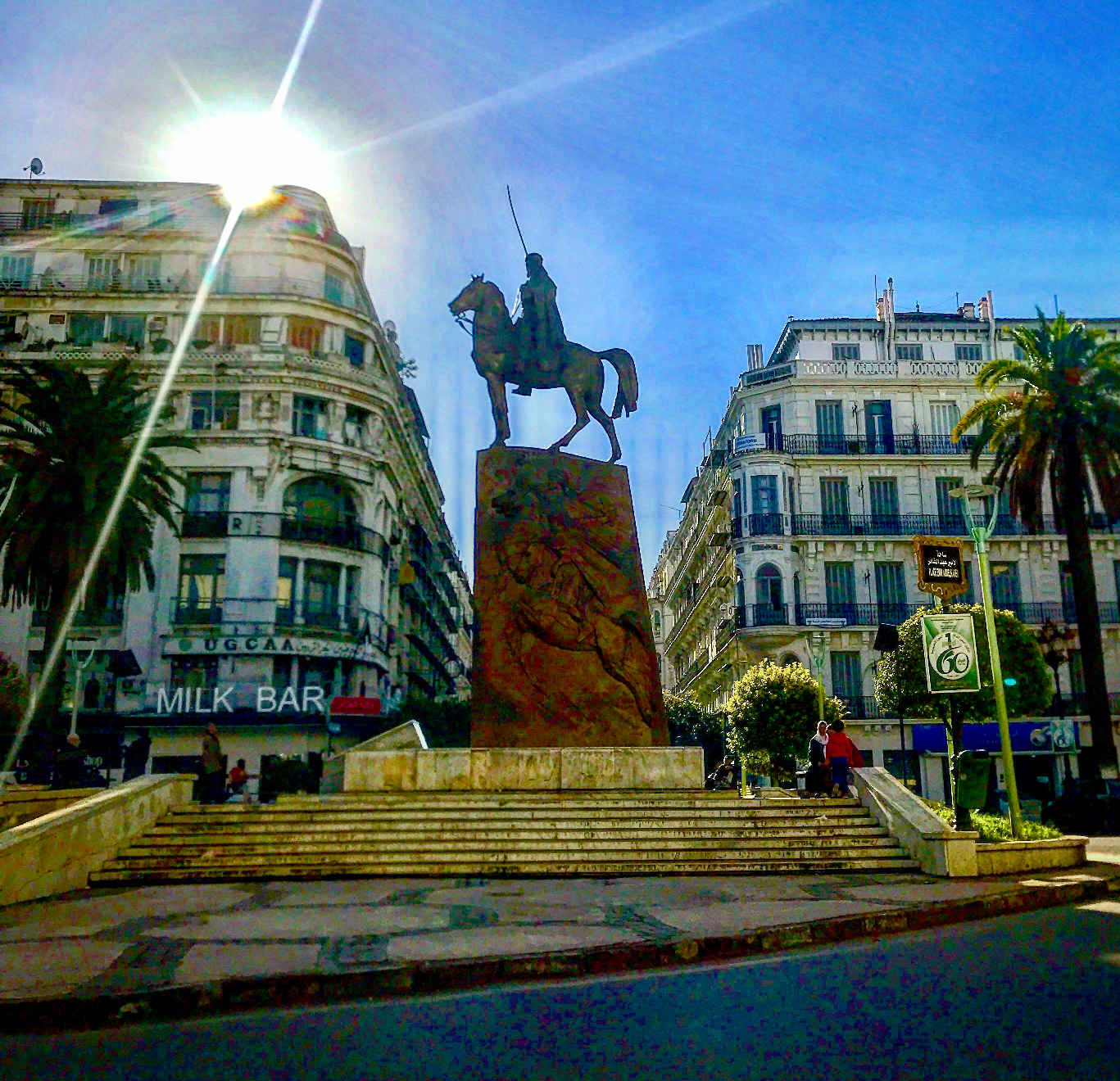 Ten minutes later we were on our way and I breathed a sigh of relief. Even though it was awkward for me, it was something truly unique that I was glad I got to experience. And did I feel like a traitor to Jesus and my Christian faith for doing this? I didn't. It reminded me of the time I bowed in front of the statues of Kim-Il Sung and Kim Jong-Un in North Korea. There's a big difference between "body movements" and actual prayer. You can do all the up and down, standing and sitting, kneeling and bowing, until you're blue in the face. But prayer is in the heart and soul; something you feel and believe from deep within. I may have physically made the prayer movements, but that didn't change what was in my heart. It was very kind of Omar to invite me to pray with him, and I took it as the ultimate compliment and display of trust.
Statutory Crêpe
Okay, now I needed a drink…but no drinks in Muslim countries! At least, not easily obtained drinks—so we had the next best thing—sweets. Omar took to me to his friend's crêpe shop: Crêpa. I started looking at the menu trying to decide what kind of crêpe to order, when the owner, Mohammed, simply told us to take a seat and he'd worry about the rest. What happened next was magic: simply the best crêpe I'd had in my life…ever! It was so good that it made my "Best Of" section on this website; it was that good!
Next, it was up the hill to see the Memorial du Martyr , a 300 foot high monument commemorating the Algerian war for independence. It's built in the shape of three standing palm leaves which shelter the "Eternal Flame" beneath. At the edge of each palm leaf stands a statue of a soldier, each representing a stage of Algeria's struggle. Underneath the monument, we paid a visit to the Museum of El Mujahid, which was all about Algeria's independence, and displayed all of the atrocities those nasty French subjected the Algerians to back in the day. Pretty gruesome stuff but a great reminder of what an awful thing war is. It blows my mind that in 2017 war is still a thing. When will we learn?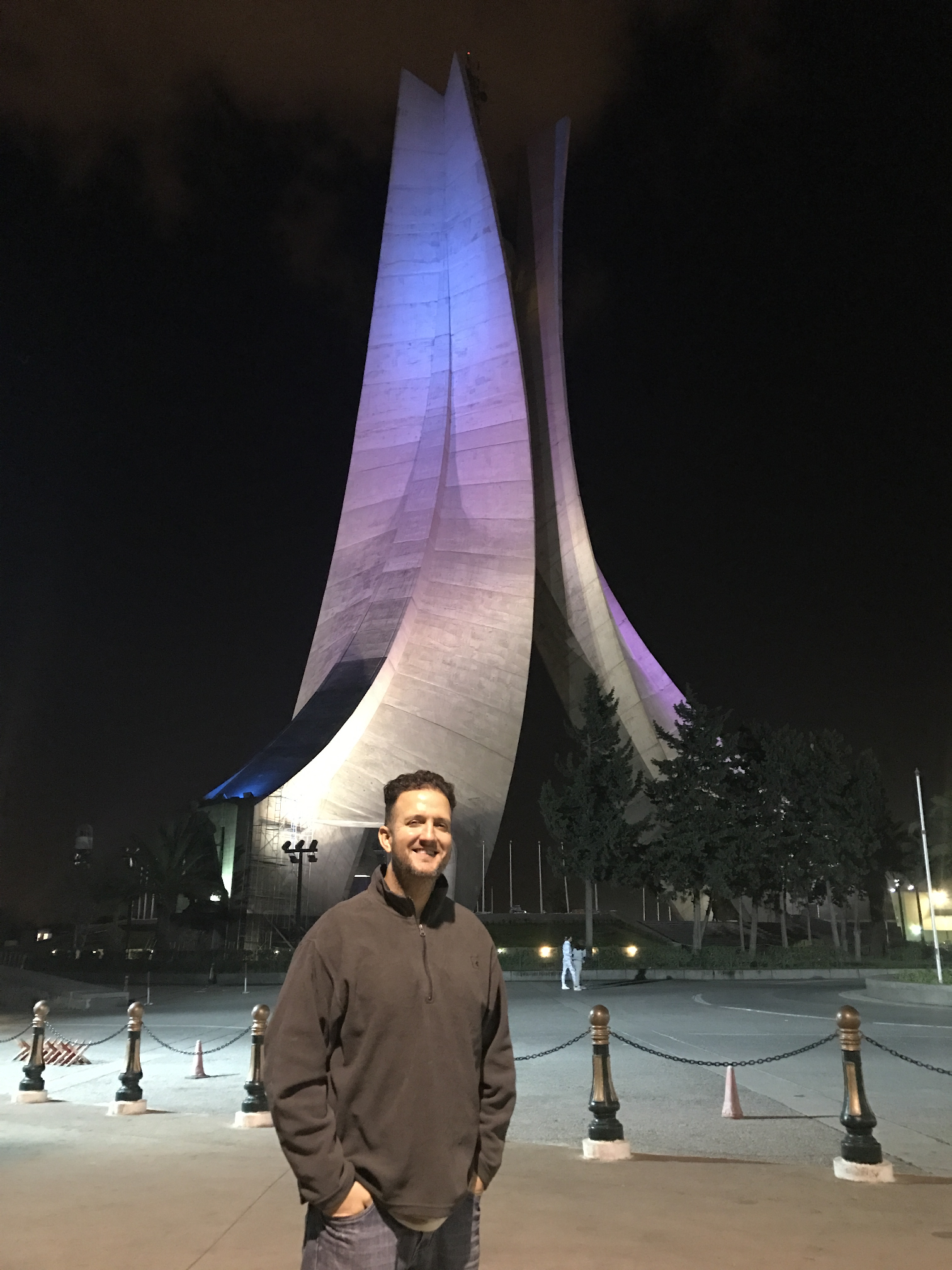 I was full, exhausted and my brain hurt from learning so much in such a short a time. Omar dropped me off at the hotel and I passed out, recharging for the next day's activities. We had a lot to do and just a short time to do it in.
Rock the Casbah
The next morning we were at it by nine, heading over to walk The Casbah. What history! Walking through this ancient neighborhood was surreal. There were so many twists and turns and tunnels. Old crumbling buildings were propped up with boards to keep them from falling down. Doors were tiny and hand-crafted from wood with bronze hinges and knockers. Kids played ball on the few flat surfaces that existed–the lots where buildings had crumbled and been cleared away. The entire walk was just surreal as Omar navigated us through what seemed like never-ending labyrinth, with new surprises around every corner.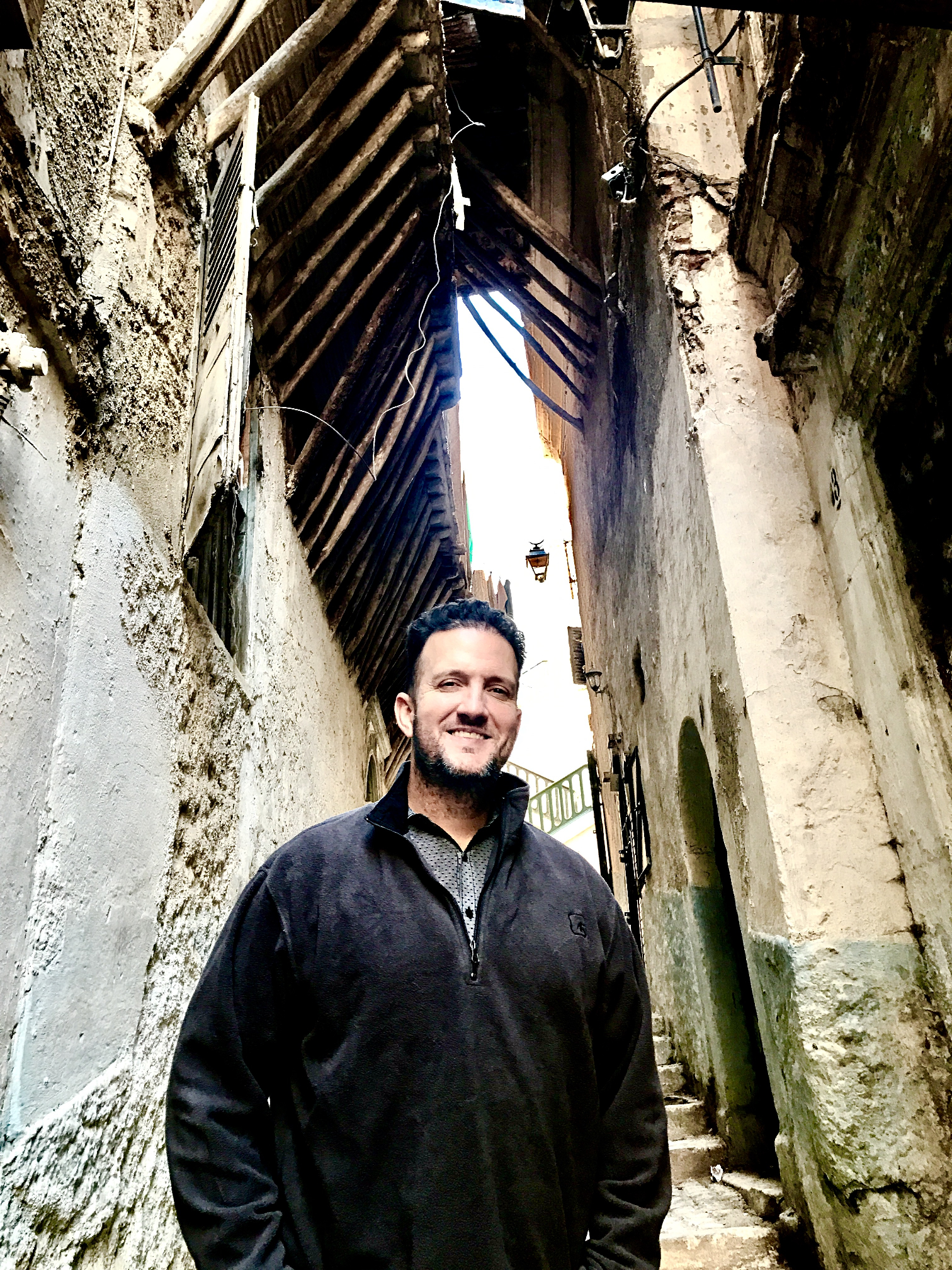 The Casbah was inhabited from the 6th century BC when a Phoenician trading post was established there, but mostly built between the 16th and 18th centuries during a period of allegiance to the Ottoman sultan.  The city's wealth came from piracy and from its position at the trailhead of the trans-Saharan caravans.
Today nearly 50,000 people reside in The Casbah. The ancient structures still standing include traditional houses, palaces, hammams, mosques and various souks, all built on very hilly and uneven site.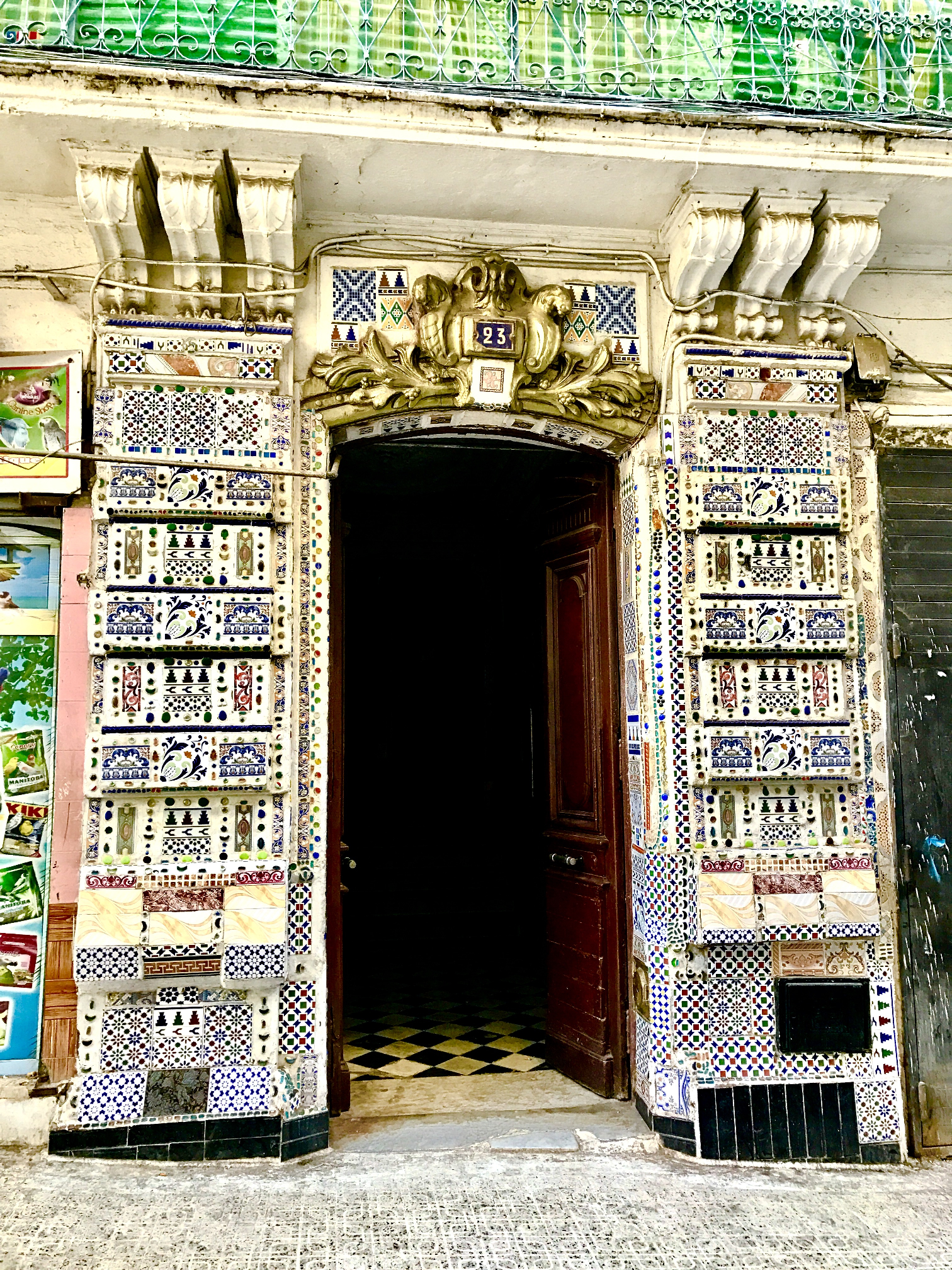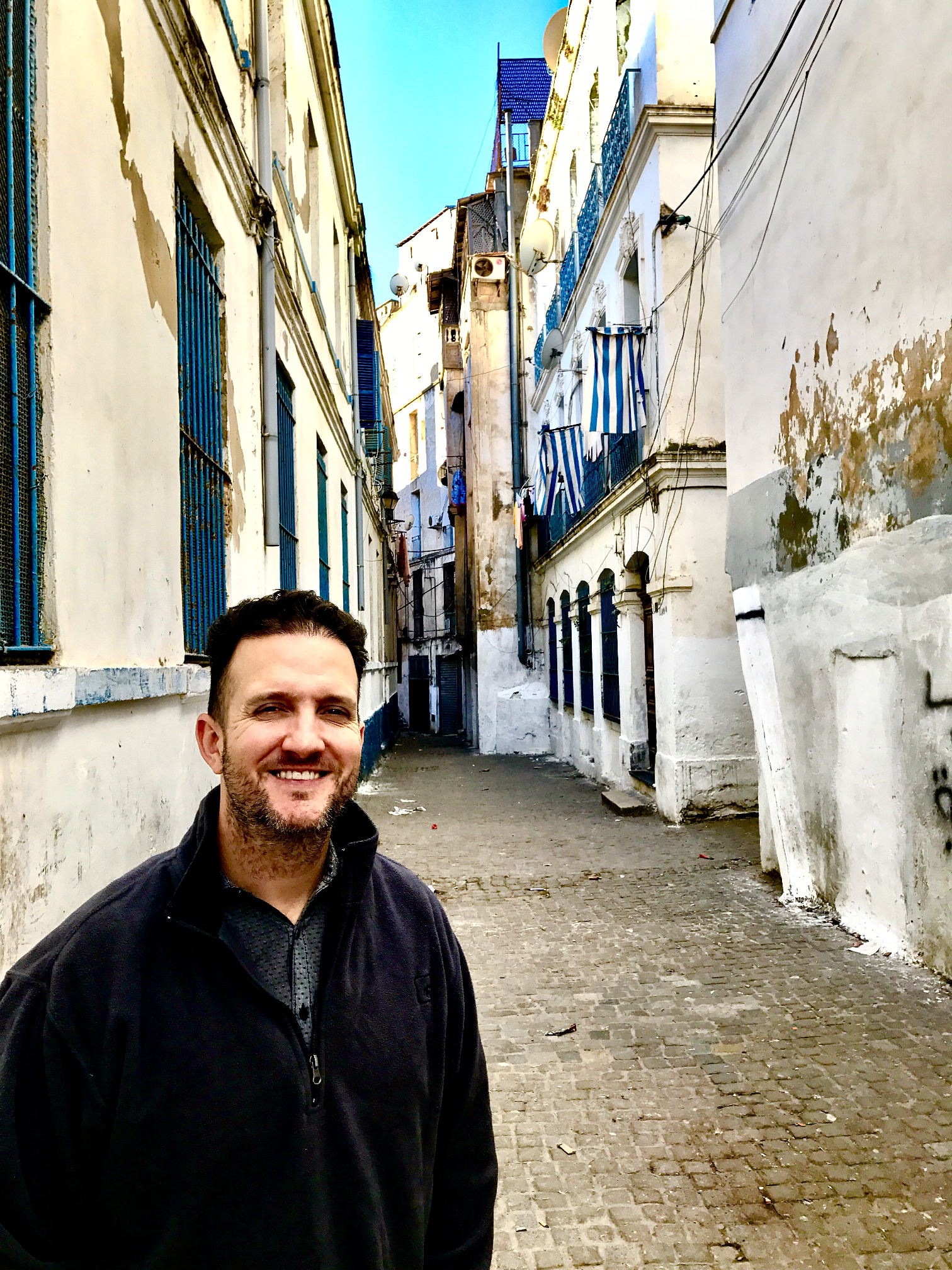 Omar turned out to be not just a great guide, but a fantastic teacher, and even friend. I could tell, immediately, that he was always looking out for me. Between helping me get across the street without getting hit by speeding taxis, and giving me cultural info, tips and dos and don'ts; I felt at ease knowing he had my back, wherever we went and whatever we did. Even when I was off in La La Land, marveling at some picturesque structure or some tremendous piece of art, Omar was always ensuring I was safe.
And man, did I learn. Omar was full of endless info about his city and country, its history, culture and geography. I did my best to soak in everything; though my brain was a sponge, it could only hold so much at once. Some of the most interesting things I learned were some of the country's cultural aspects. For example, Omar mentioned how sensitive some folks could be in Algeria about having their picture taken, or even being in the background when photos are taken. This especially applied to females. I'd have to take photos–even innocent touristy pics of buildings, etc.–with care.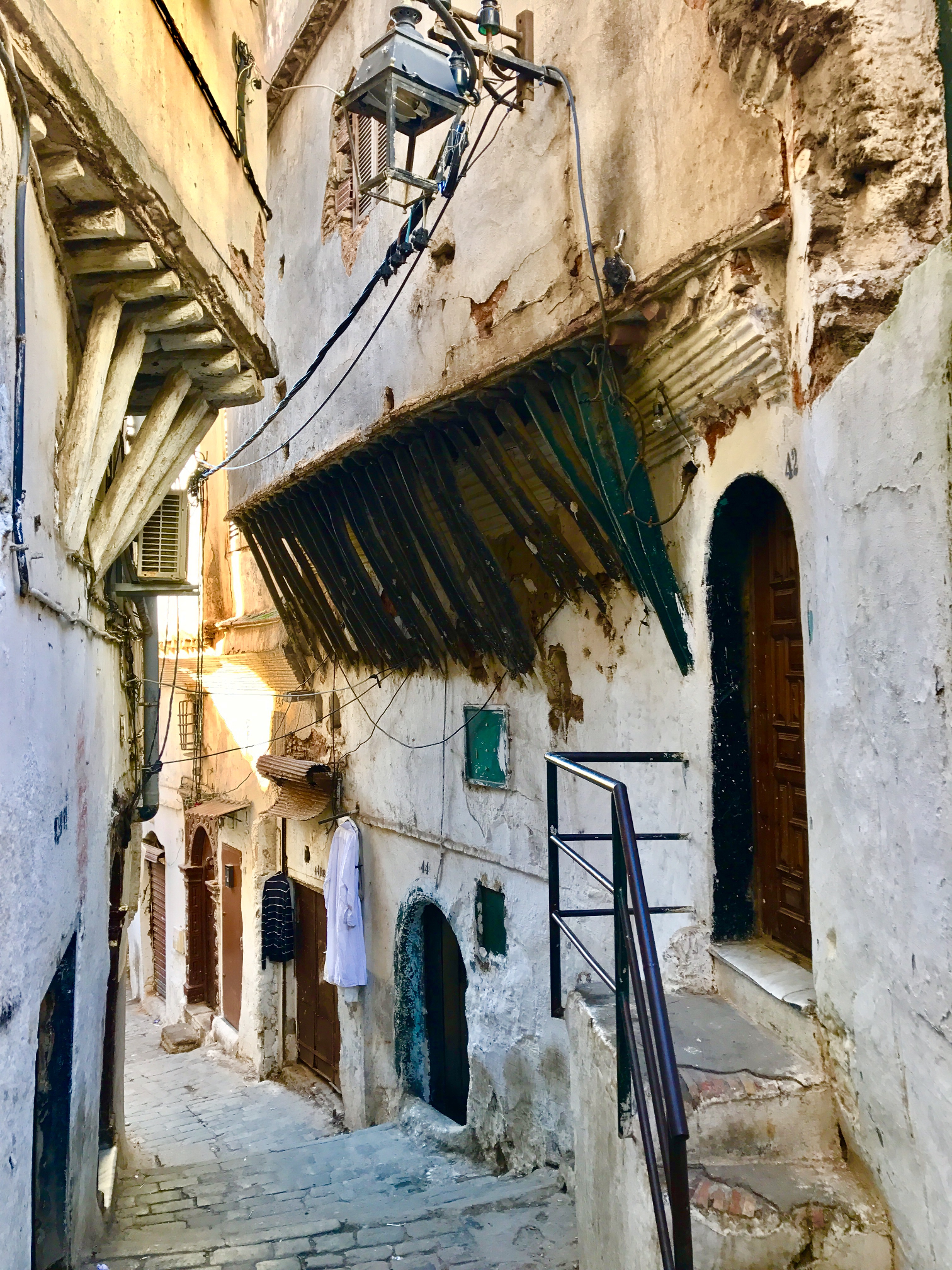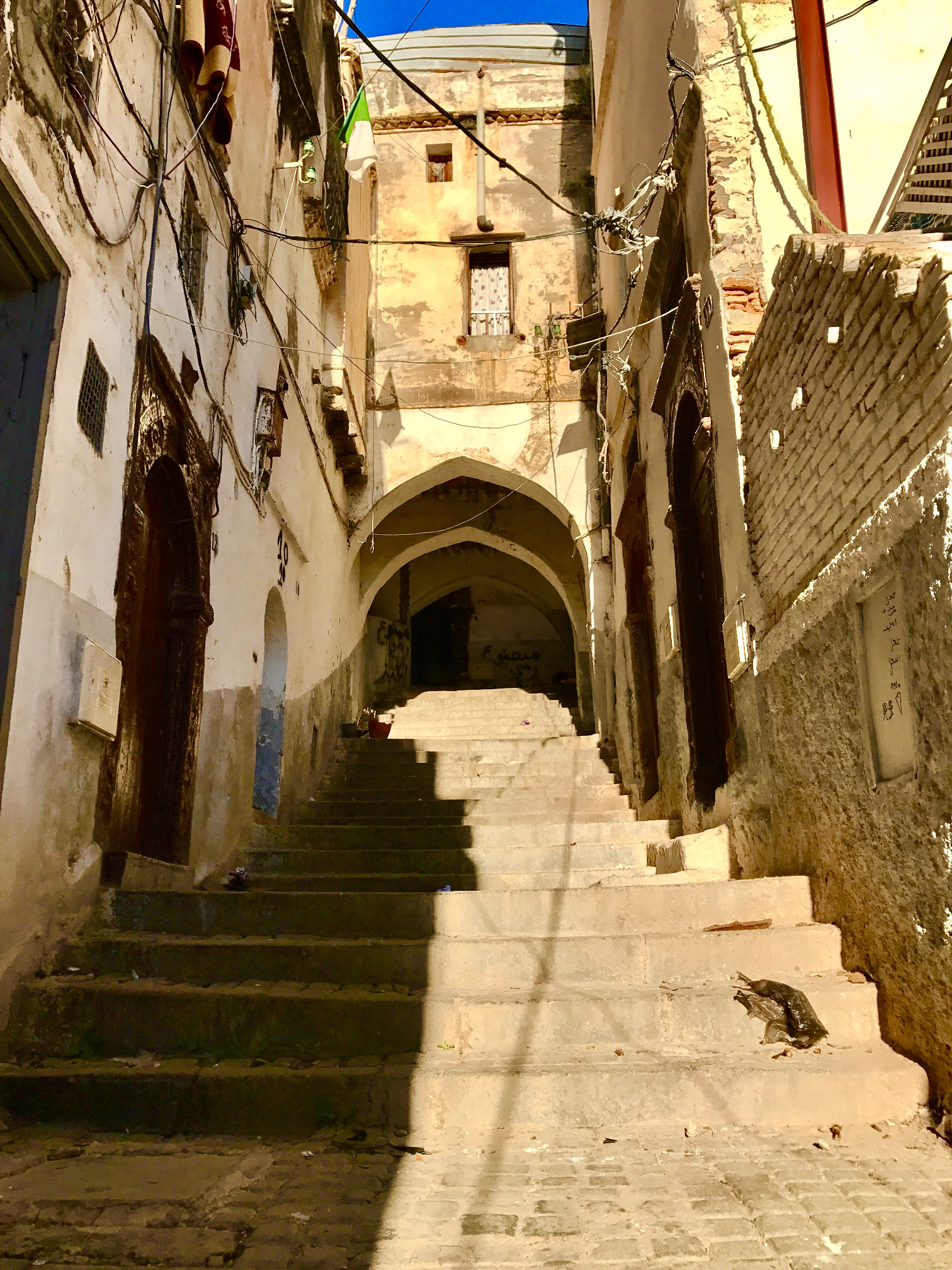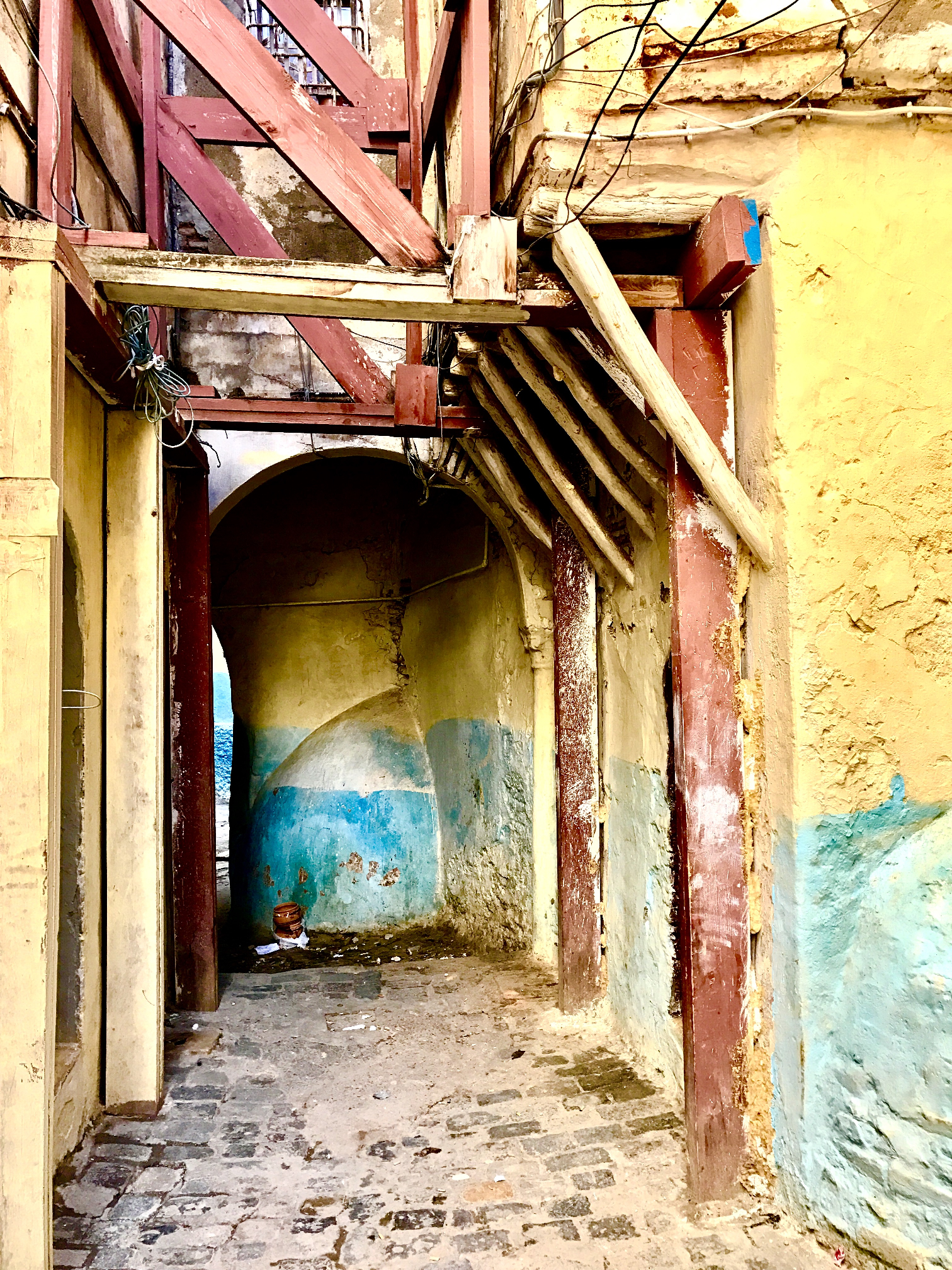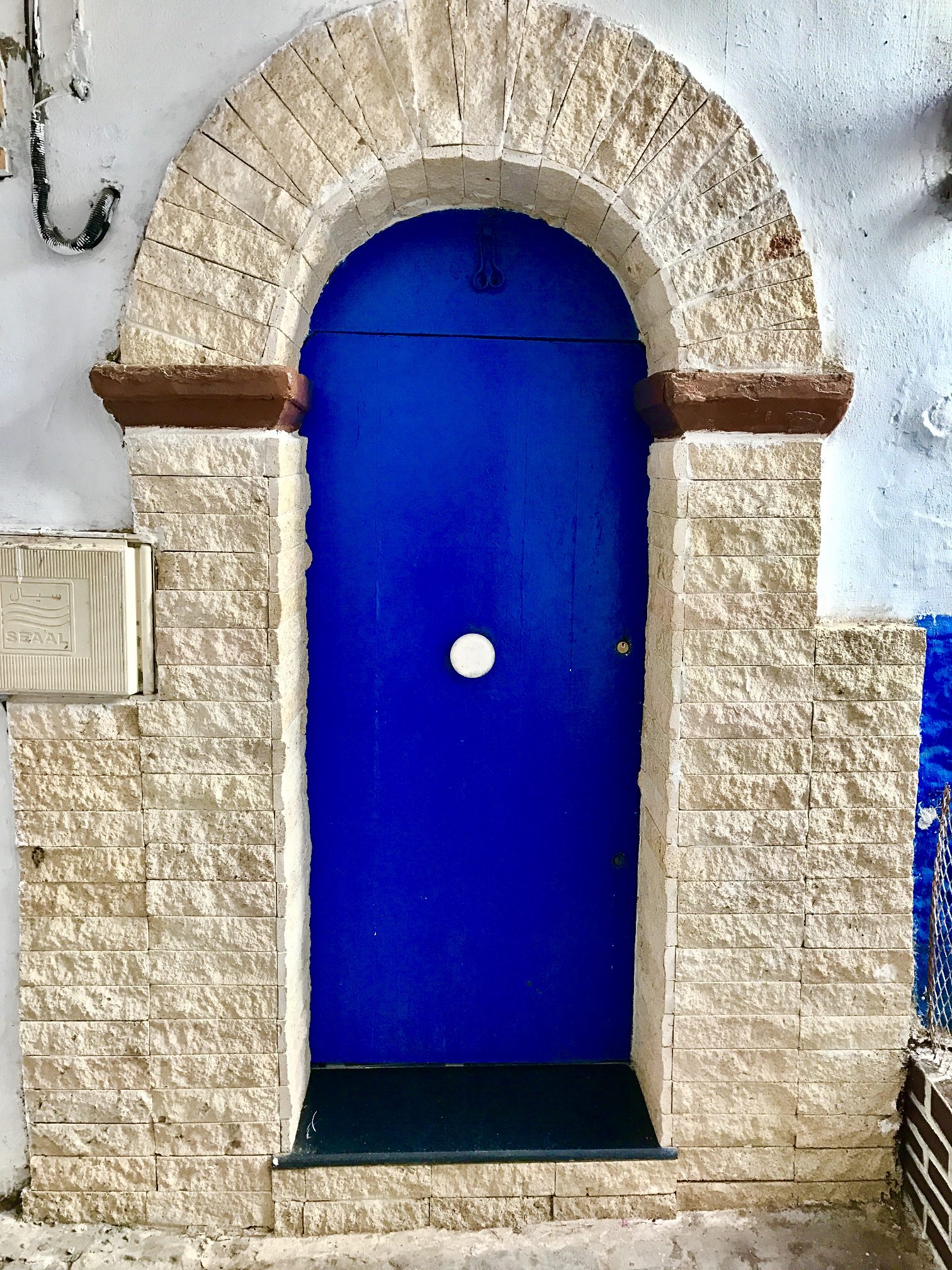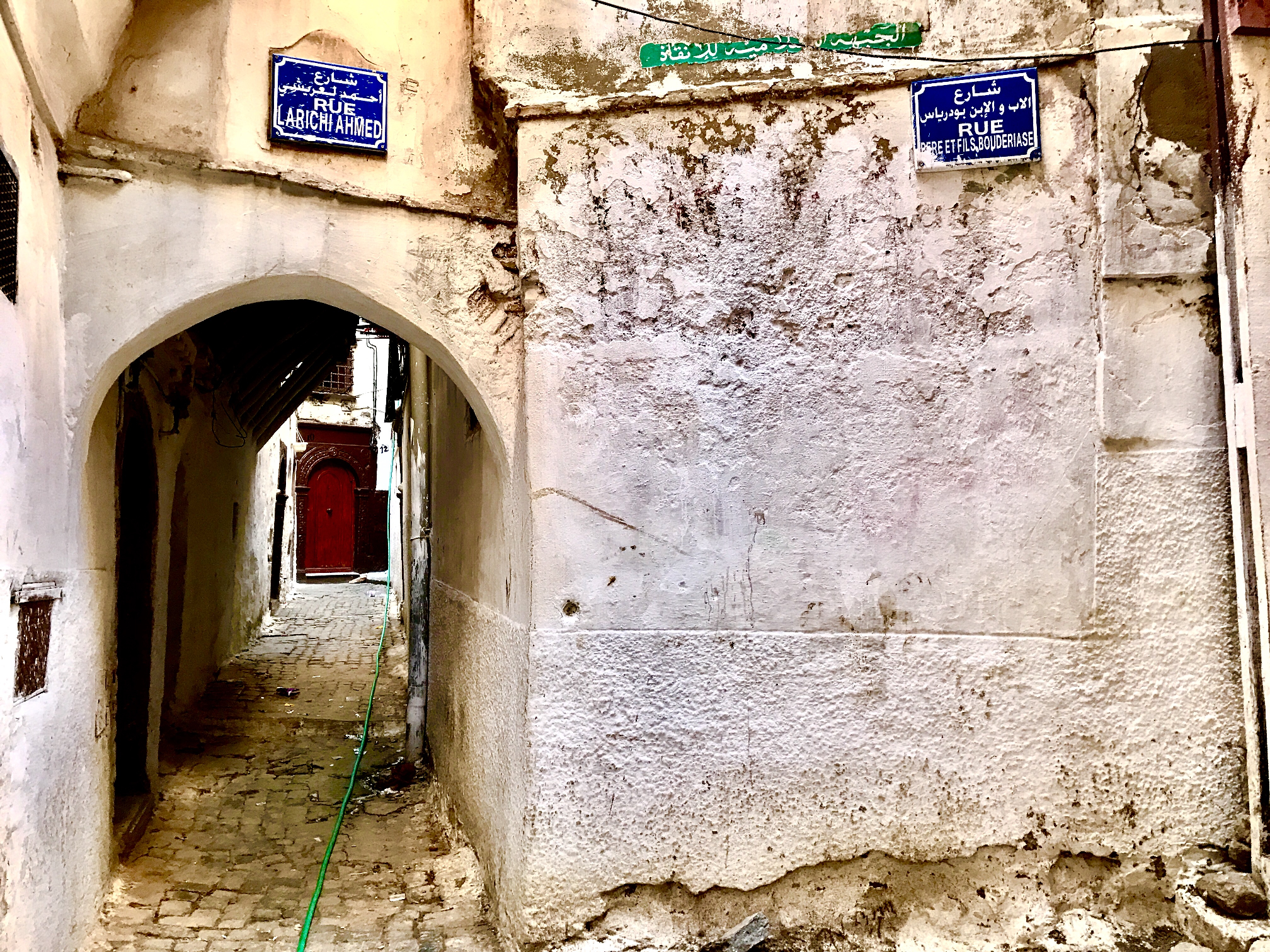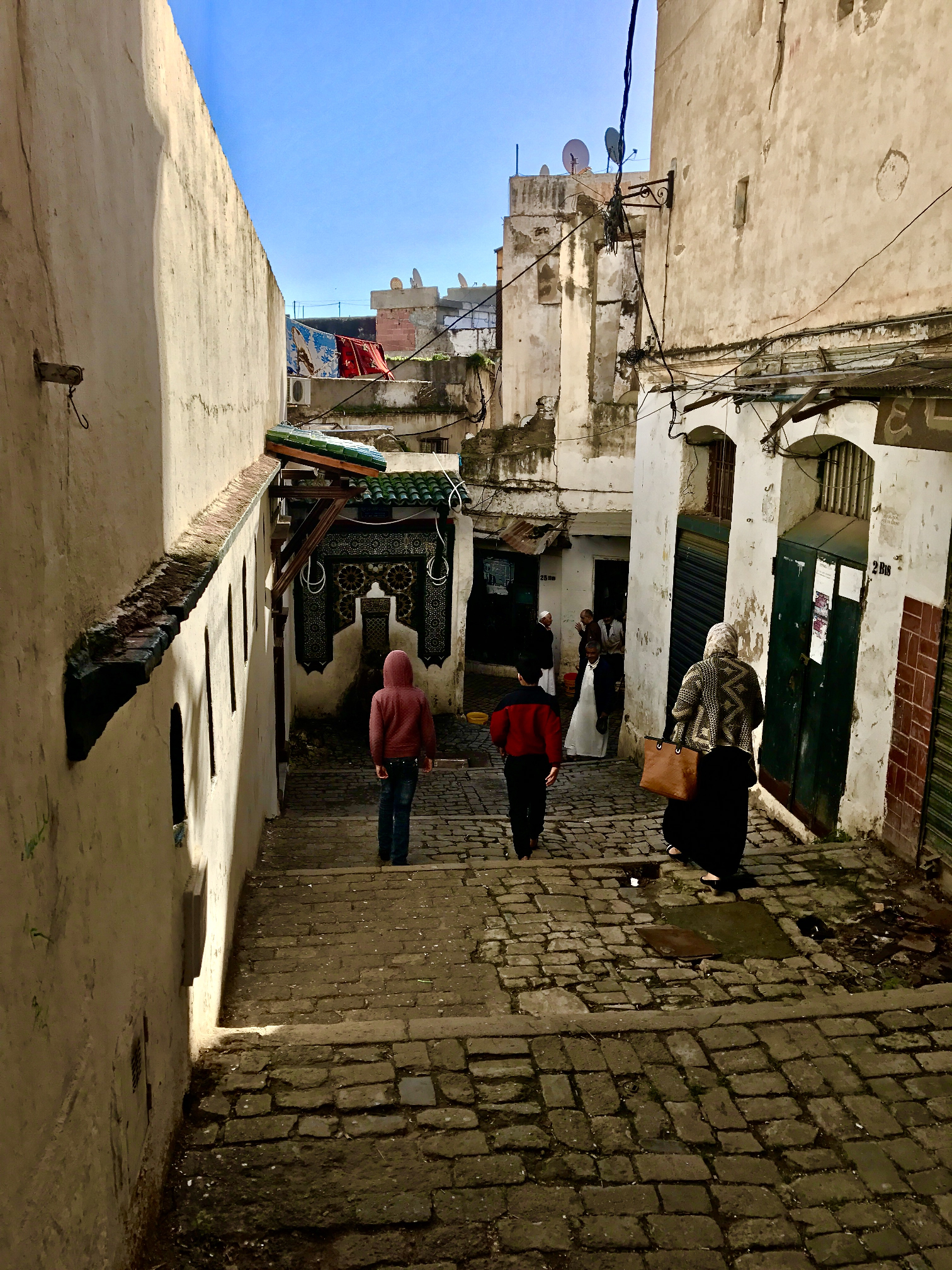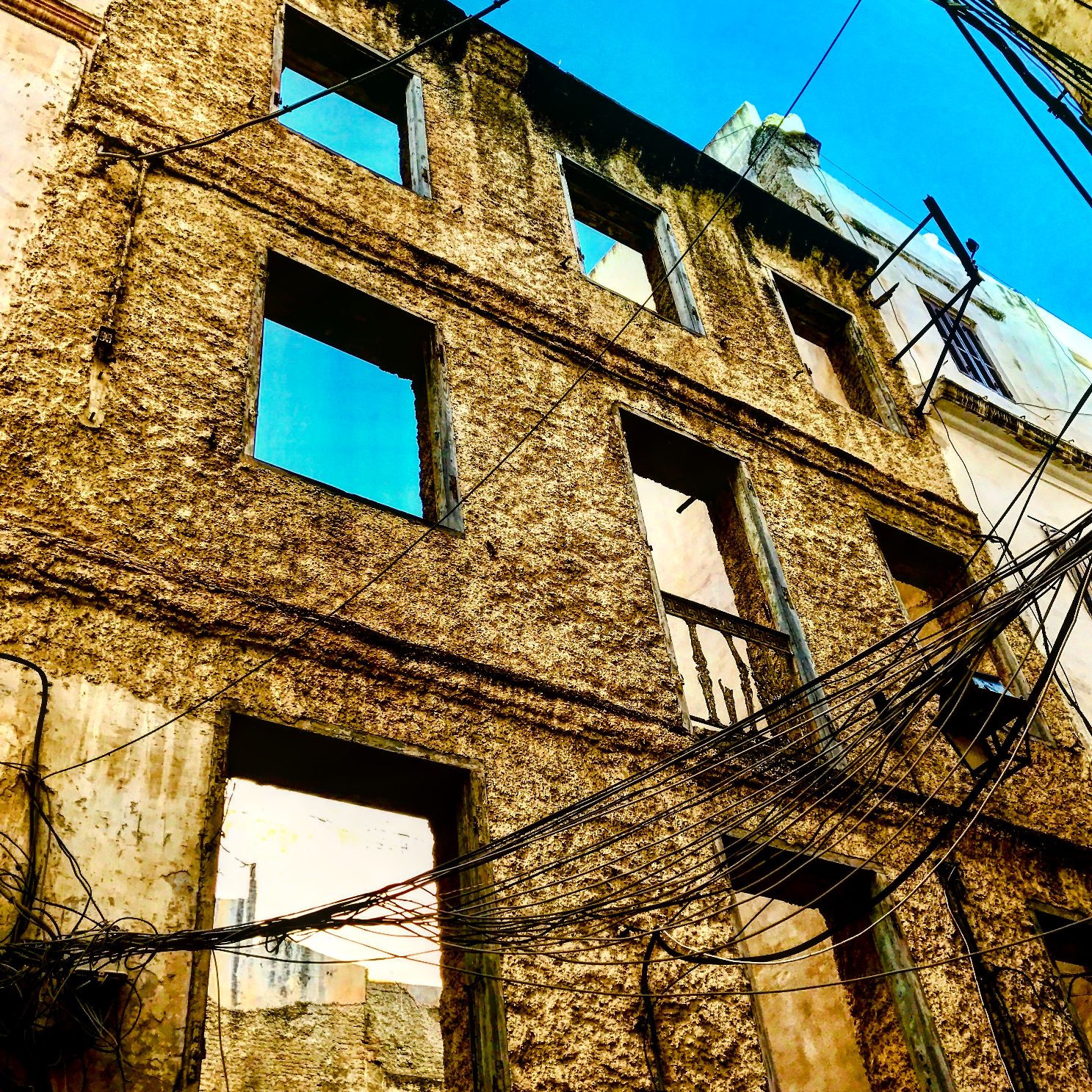 We spent a good hour or two cruising the Casbah; I certainly got my steps in for the day. Then we rode a funicular up the hill for a stunning view of Algiers, including the park where the original black and white Tarzan movie was filmed. Who knew it was filmed in Algeria, crazy, right?
Next, we took a drive to see the stunning Notre Dame d'Afrique (Our Lady of Africa), a beautiful Roman Catholic basilica perched upon a cliff, overlooking the sea. Tourists milled about and seagulls patrolled the air. We even got to pop in for a look. Seeing such a grand Christian church in a Muslim country really took me by surprise.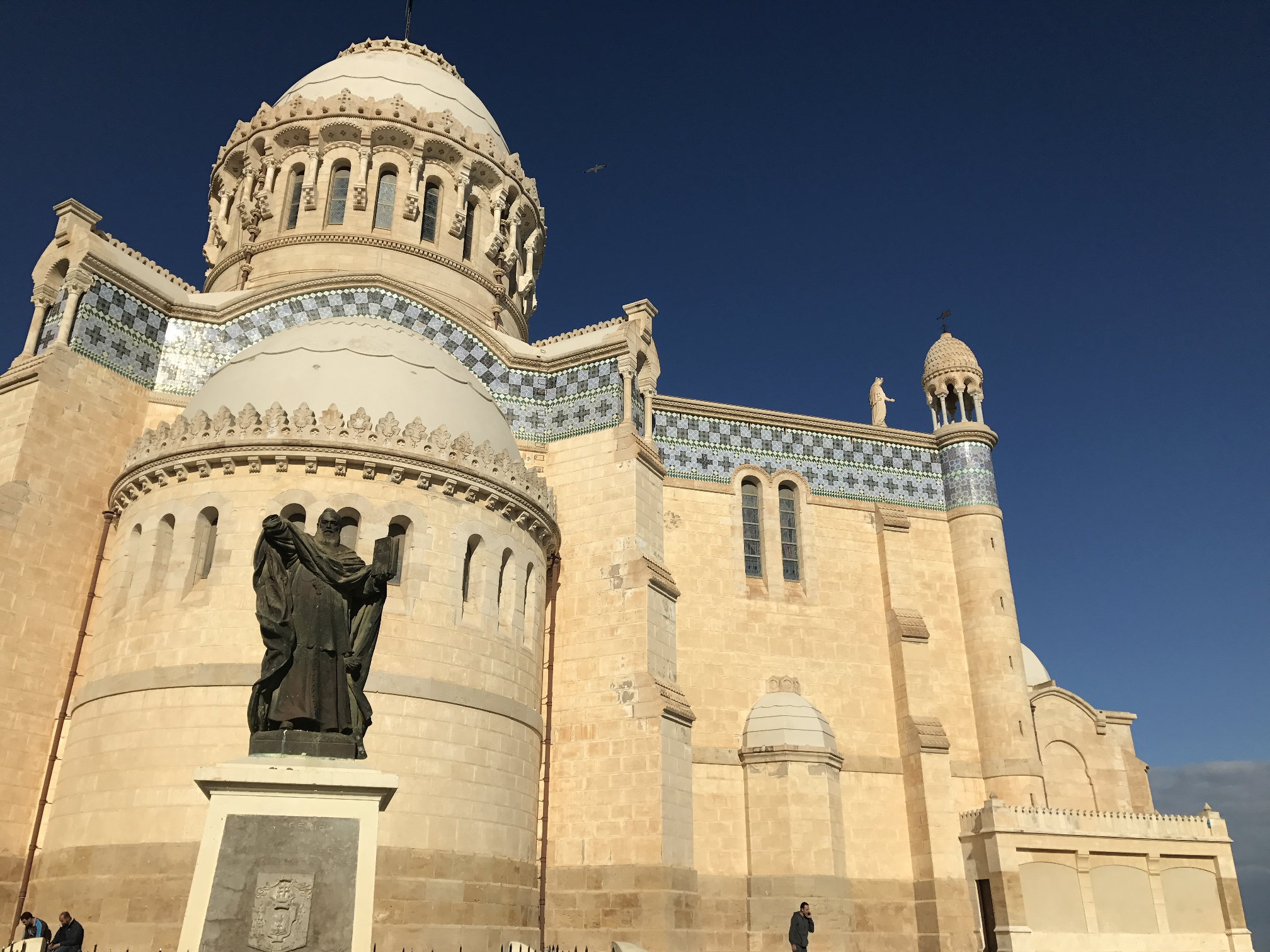 My flight would depart soon, so we headed towards the airport, squeezing in three more stops before wrapping up the tour. We stopped by a little joint called Timimoun for mint tea and I got a kick out of watching the owner play GTA 5 on Playstation. After tea and a stop at a mosque for a morning prayer session, I was invited to Omar's uncle's farm on the outskirts of town to pick some fresh oranges; they were great–we ate 'em right off the tree–and it was neat to explore the property.
We were quickly running out of time, but luckily were able to squeeze in a final bite in a suburb known as Les Eucalyptus. Lamb skewers, french bread and soup were the perfect nourishments to hold me over until my next destination.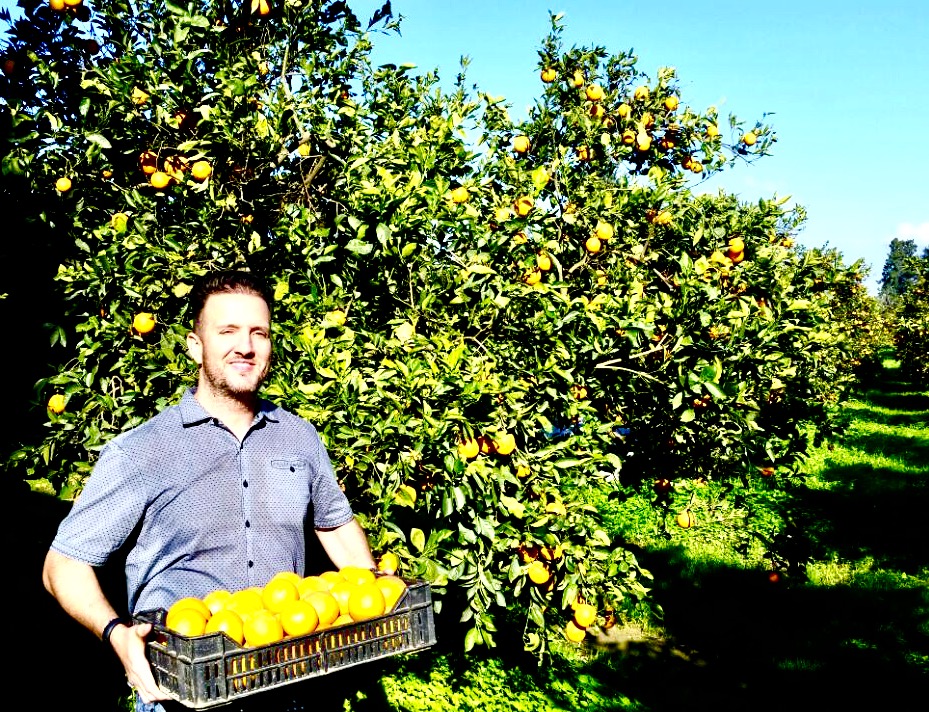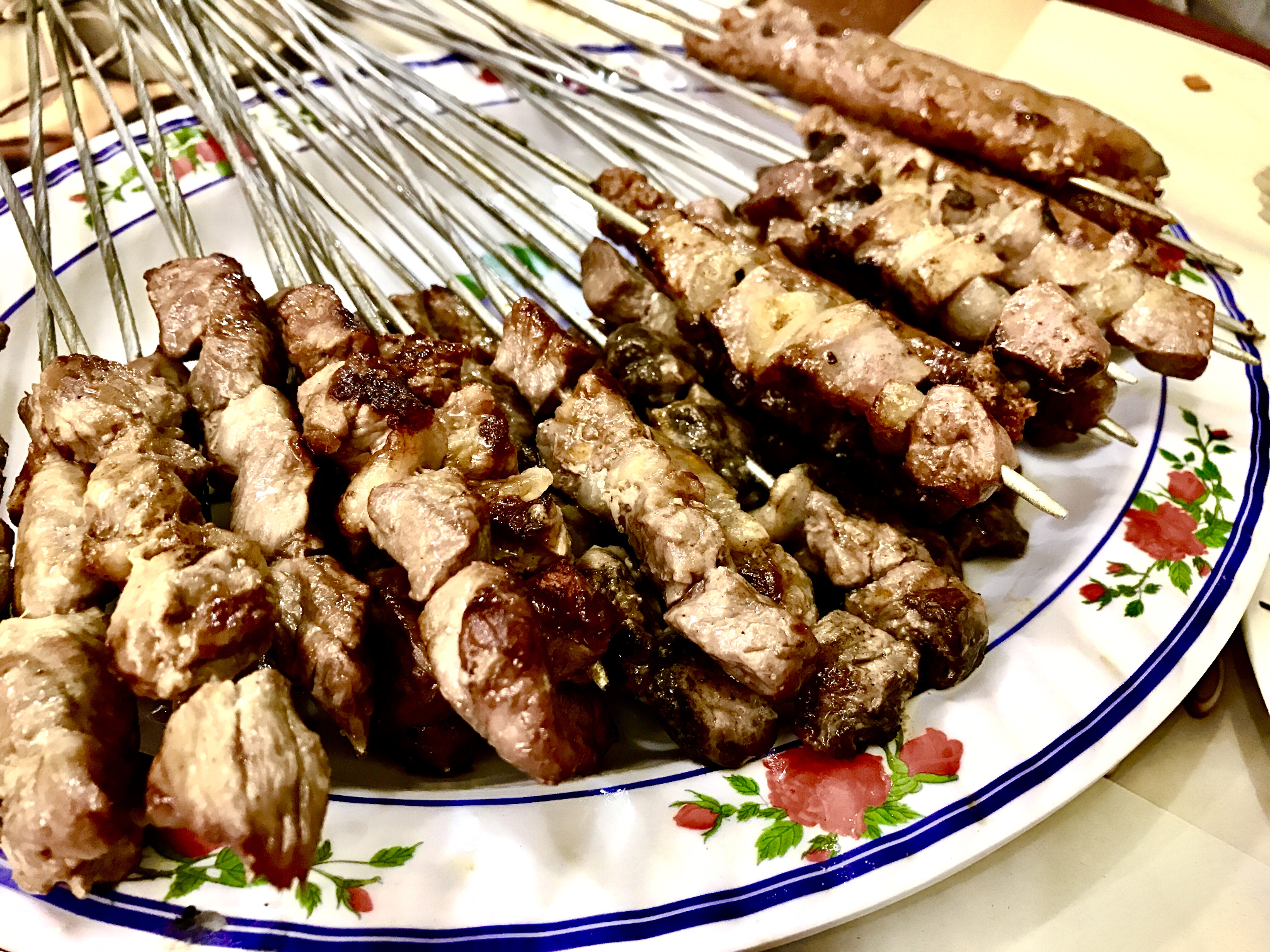 After stuffing ourselves silly, Omar dropped me off at the airport, we said our goodbyes and I was off to the next stop.
I can say that of the twelve African countries I visited, Algeria was absolutely the most beautiful, and the most surprising. Its endless beauty and history competes with more popular tourist destinations like Rome, Paris, Istanbul, etc. Why more tourists don't head to Algiers I don't know. Actually, I have an idea: getting my visa to visit Algeria wasn't easy and I certainly haven't seen any "Visit Algeria" commercials on TV. But for those lucky enough to include Algiers on their itinerary and have such a guide like Omar, well, they're are in for a rare treat.
I found it amazing that 36 hours ago just the name "Algeria" concerned me. Now, I was wishing I could stay for weeks; explore more cities, meet more people, eat more food. Algeria is a jewel that I feel so fortunate to have experienced it. While my visit was short, it was so very rich.
—
If you go:
Tour guide: Omar at FancYellow.
Hotel: ABC Hotel


This entry was posted in
Africa