This page is password protected, ask me for access. This page is password protected, ask me for access. This page is password protected, ask me for access. This page is password protected, ask me for access. This page is password protected, ask me for access. This page is password protected, ask me for access. This page is password protected, ask me for access. This page is password protected, ask me for access. This page is password protected, ask me for access. This page is password protected, ask me for access.
24 Hours in Istanbul
What originally was planned as a quick 10-hour overnight airport-layover at IST (with no plans to leave the airport), ended up turning into a full 24 hours in the city, after I was denied entry into Transnistria. Not wanting to spend another full day in Chișinău (no offense to Chișinău, you're a great town), I hopped on that night's flight over to Istanbul, now allowing me time to get into the city and stomp around.
I was awestruck at how enormous the new Istanbul airport was. The obscenely massive property was so big, it took me over a half-hour just to walk from the gate to the curb – I must have walked over a mile, just to leave the building. As big and beautiful as the new airport is, it's a full hour (give or take, depending on traffic) away from the city, which is kind of annoying. It also makes it much harder to explore the city on a short layover. On my first trip to Istanbul (2018)–flying into the old airport–I was able to dash into town via train and have lunch before my connecting flight. It was a breeze. But don't try that now with the new airport, unless you have at least seven or eight hours, and even that may be cutting it close. It was 2AM by the time I was tucked in, at my hotel in the old city. I needed to pack in some good sleep for the big day ahead.
(Note: My stay was during the Corona pandemic (July 2020) and I scored an amazing deal on a 5-star hotel. $60 including breakfast! You can use my booking link HERE.)
Planes, Trains and Automobiles…and boats!
The very first thing I did the next morning (after breakfast at the hotel) was buy a public transportation card. The "istanbulkart" would be my ticket for unlimited exploration and would include access to buses, subways, trams and the coolest part: boats! How cool that this card would let you jump on watercraft, too! I trekked a few blocks over the metro station, where I surfed a subway over to the Haliç station. The stop was located in the middle of a bridge, which made for some great selfies. Then, it was a quick stroll over to Eminonu Pier Kadikoy where I jumped on a boat just as it was closing its doors. I wasn't positive it was the right one, but it turned out to be a lucky guess. Istanbul is a city I didn't mind getting lost in.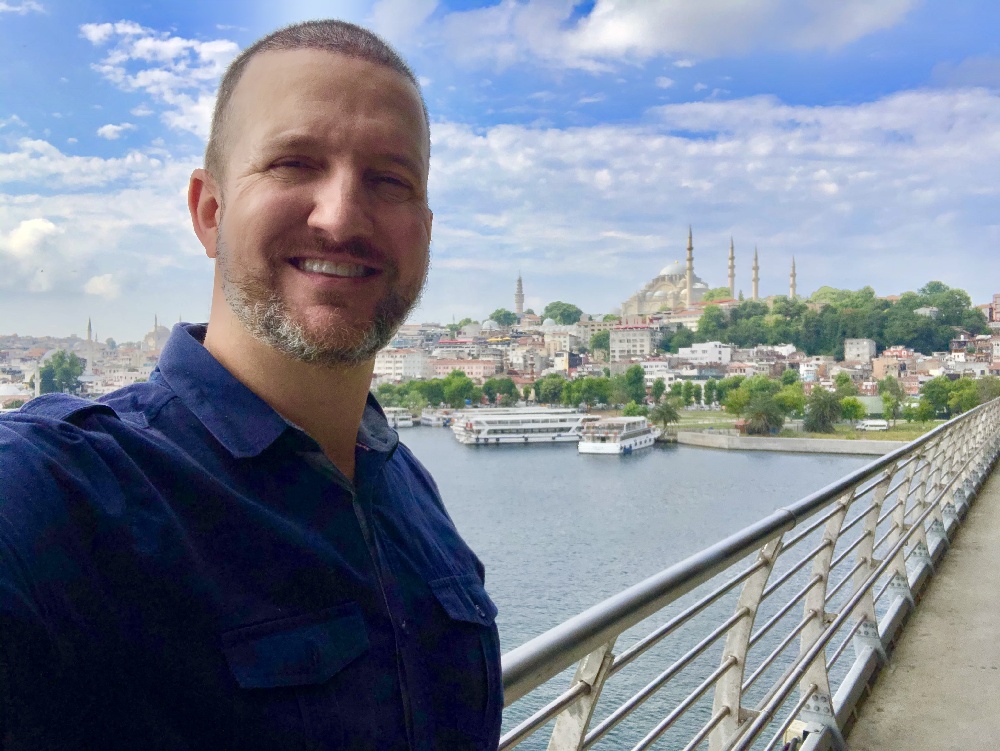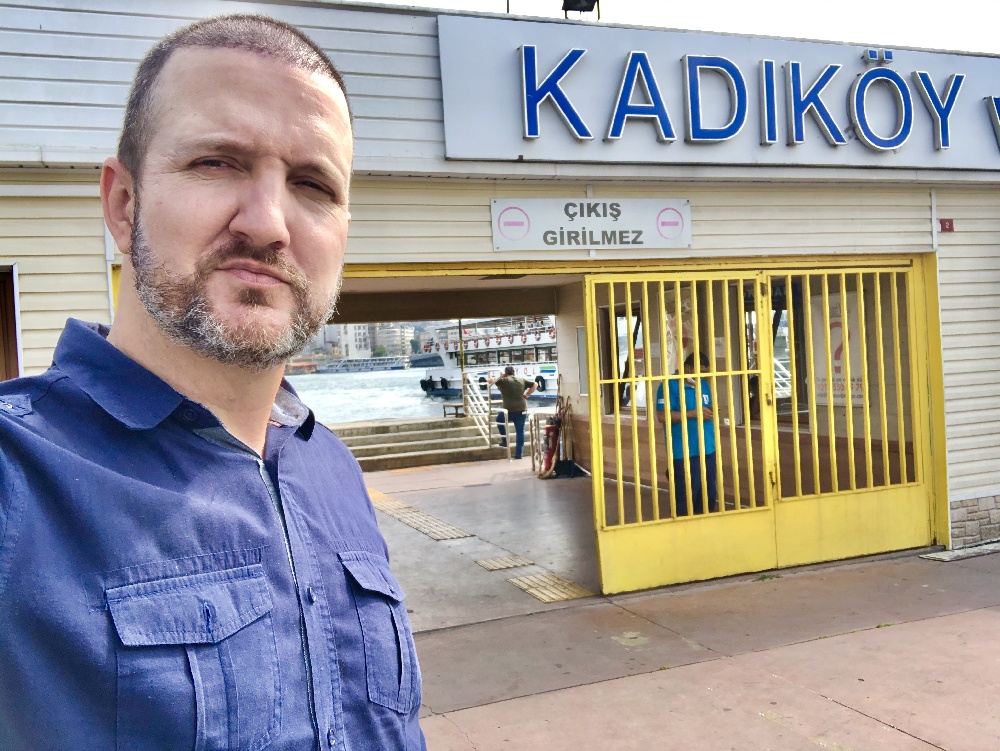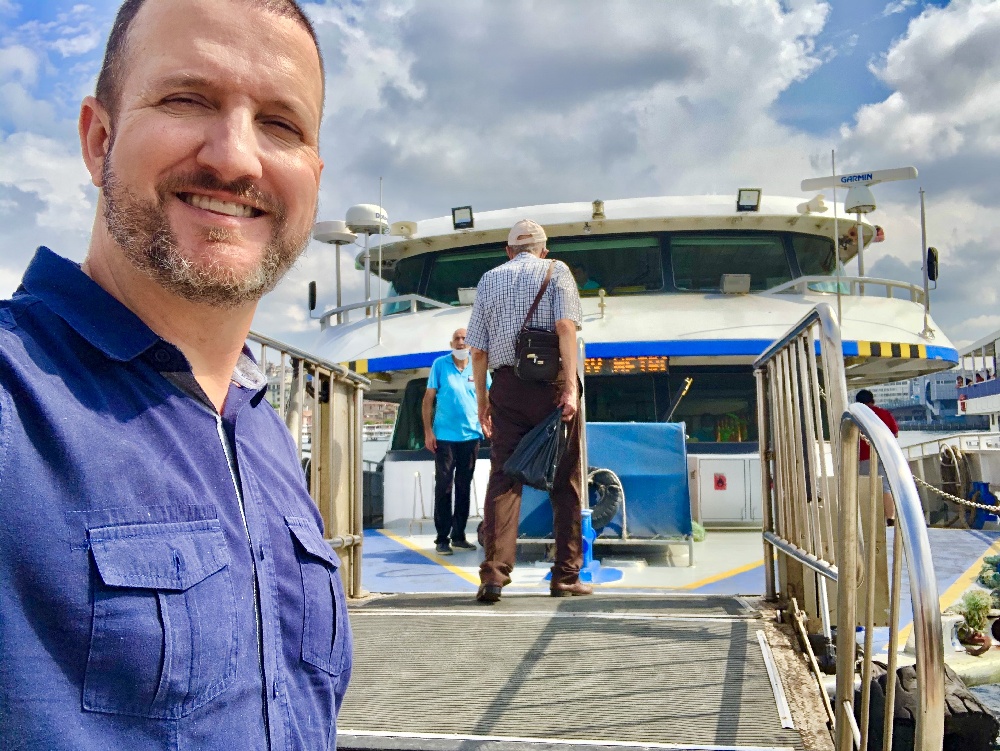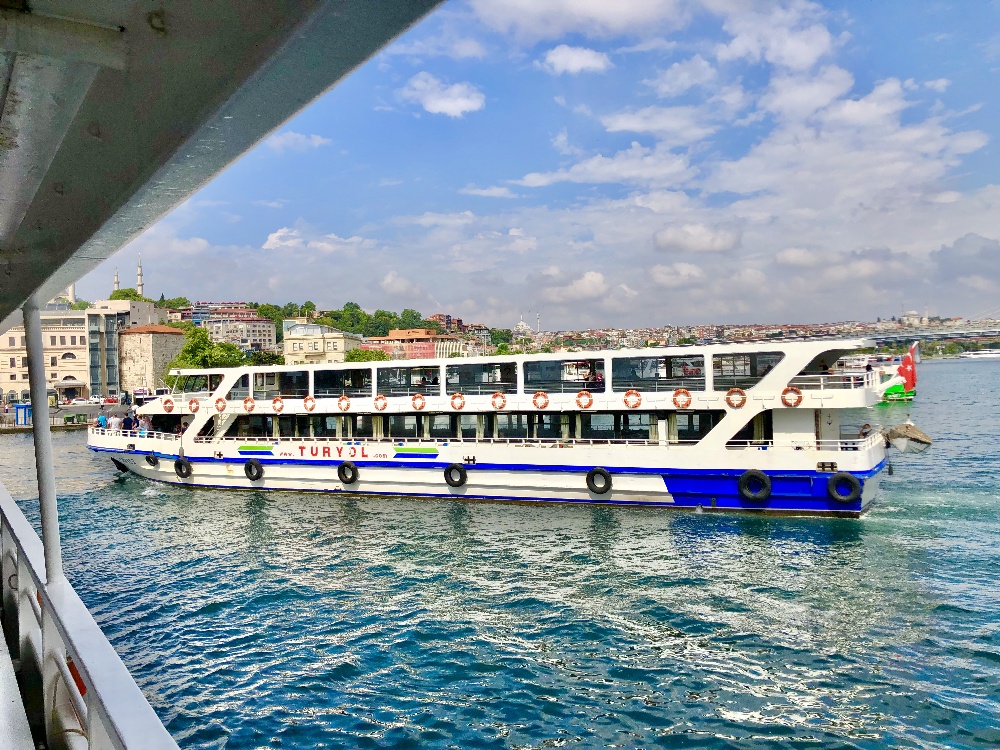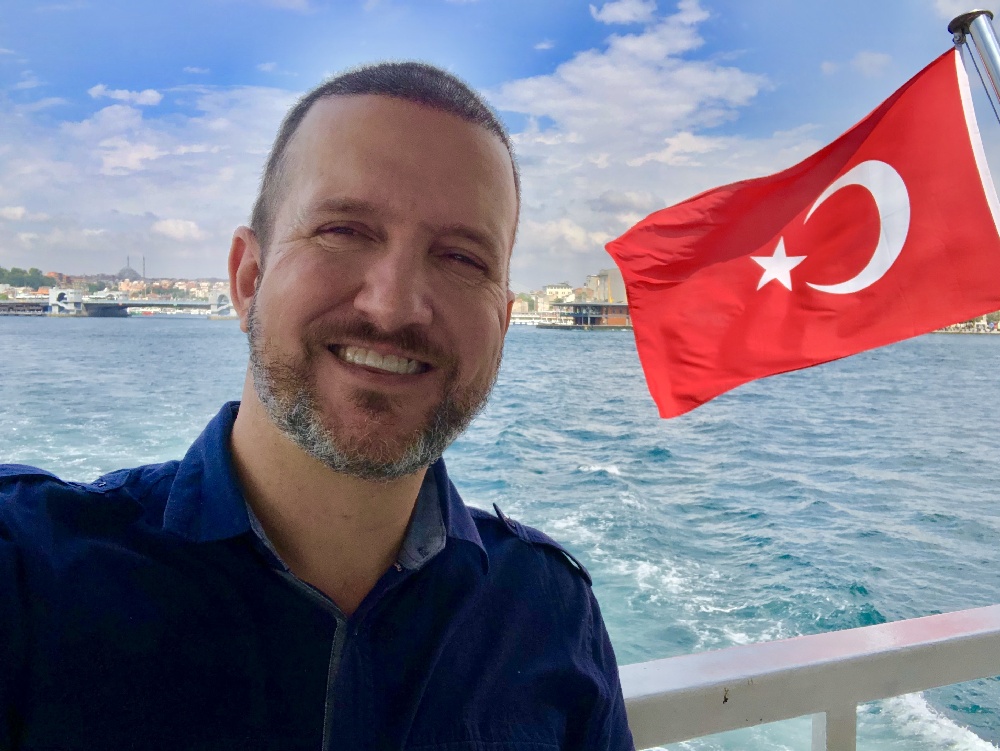 I Gotta Take it on the Other Side
I was going to Asia by the way. I thought it was incredible that Istanbul occupies two continents–both Europe and Asia–separated by the Bosporus Strait, only 2,300 feet wide. To me, that was just too cool. I'd only explored the European side, so this time, I was bound and determined to make the ten-minute water crossing to Asia. "Hey, I'm going to Asia for lunch"…that just sounds so bad-ass, right? I enjoyed the ride over, taking in so many great views from all around the open-air seating on the boat – and before I knew it, I was officially in Asia.
I spent the next couple hours traversing the steep hills of the Kadıköy and Moda neighborhoods. They were starkly less crowded than the European side, and far less touristy. I zig-zagged through alleys, streets and staircases, first going up, then down to the water, eventually jumping on the metro and making it over to Kadıköy Market for a look.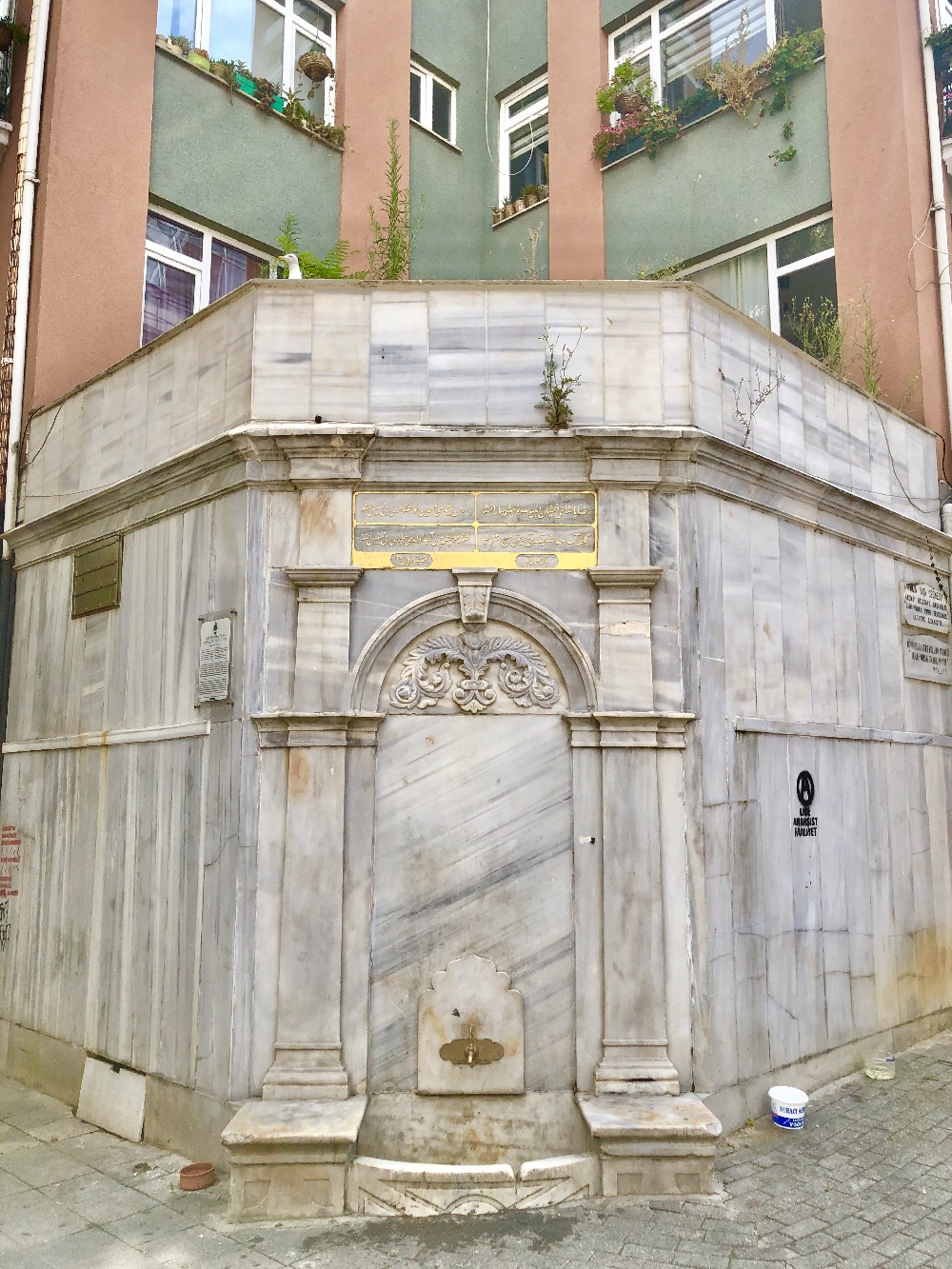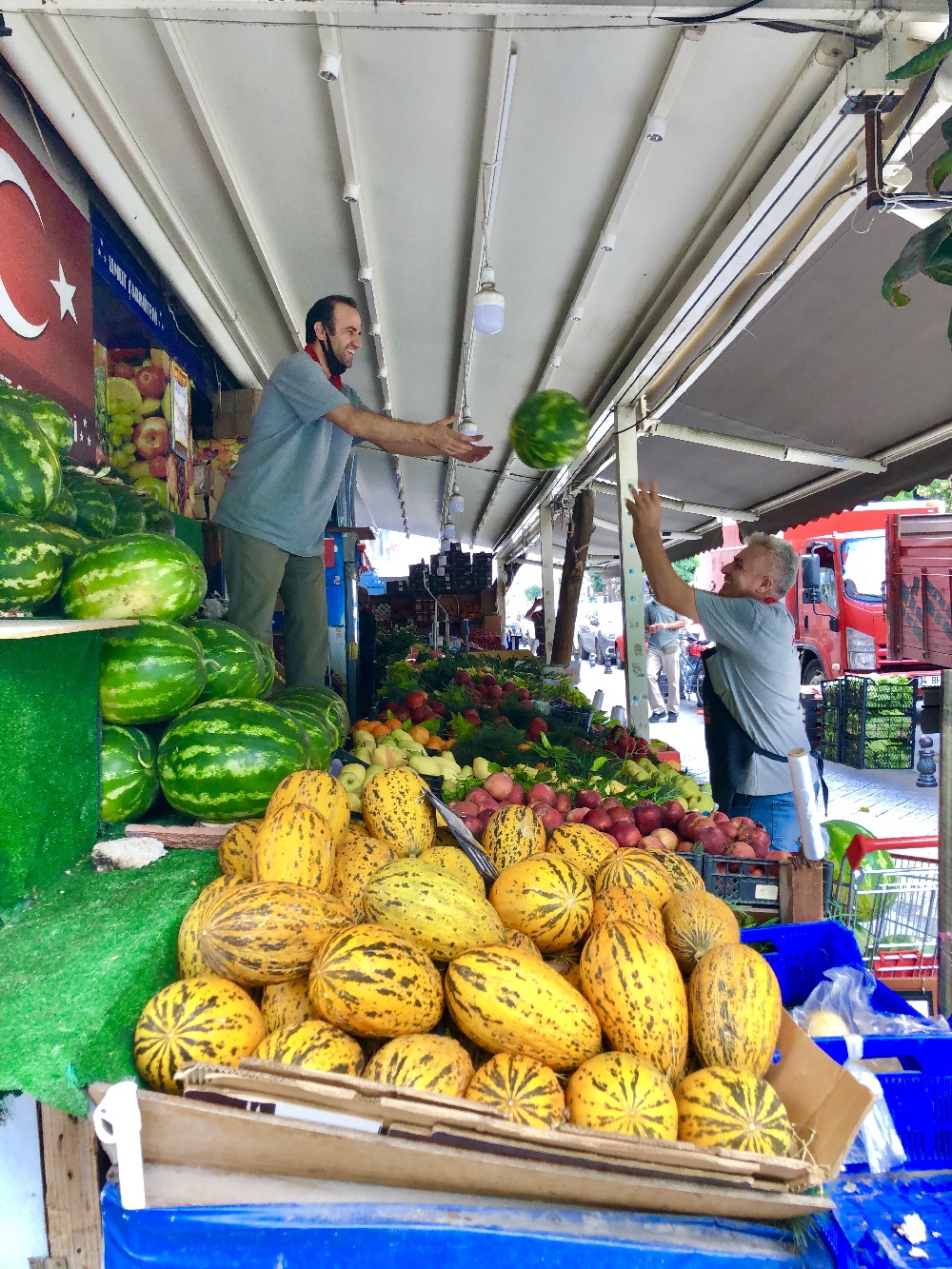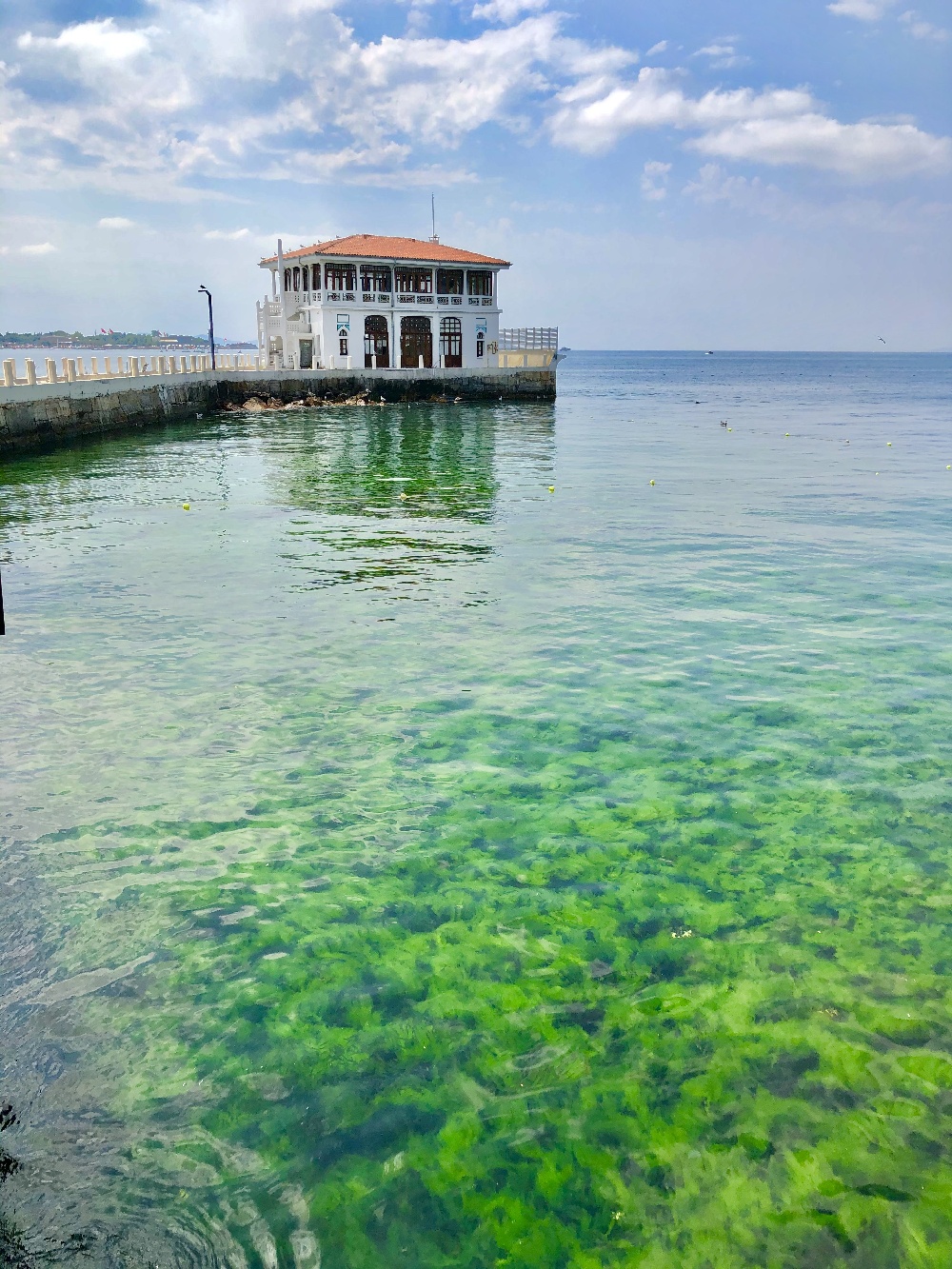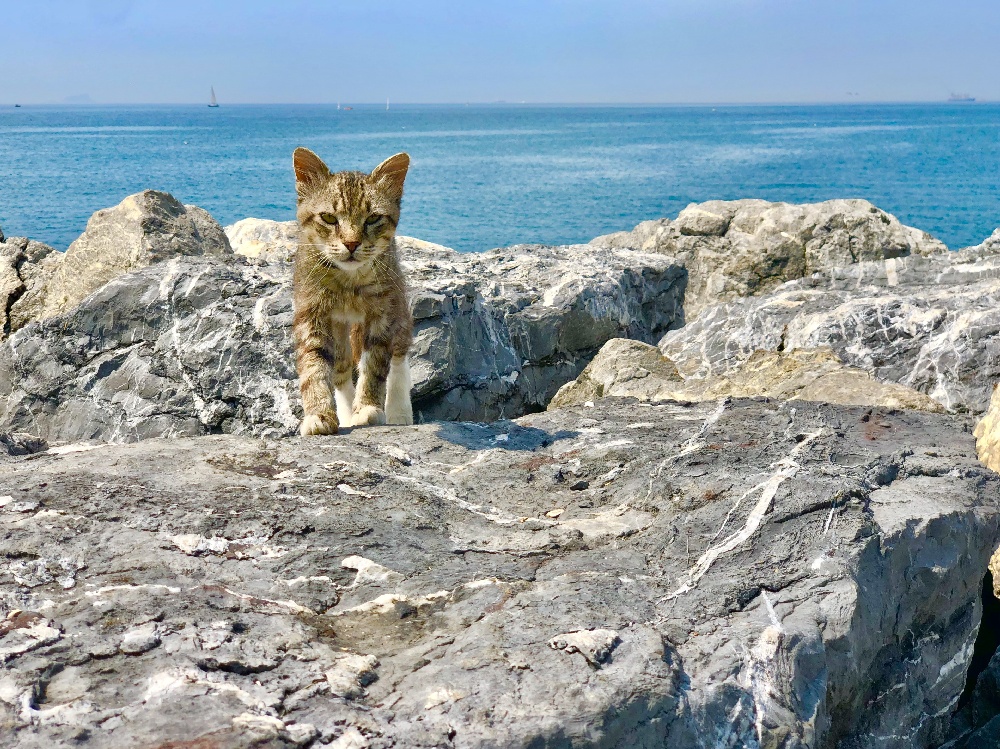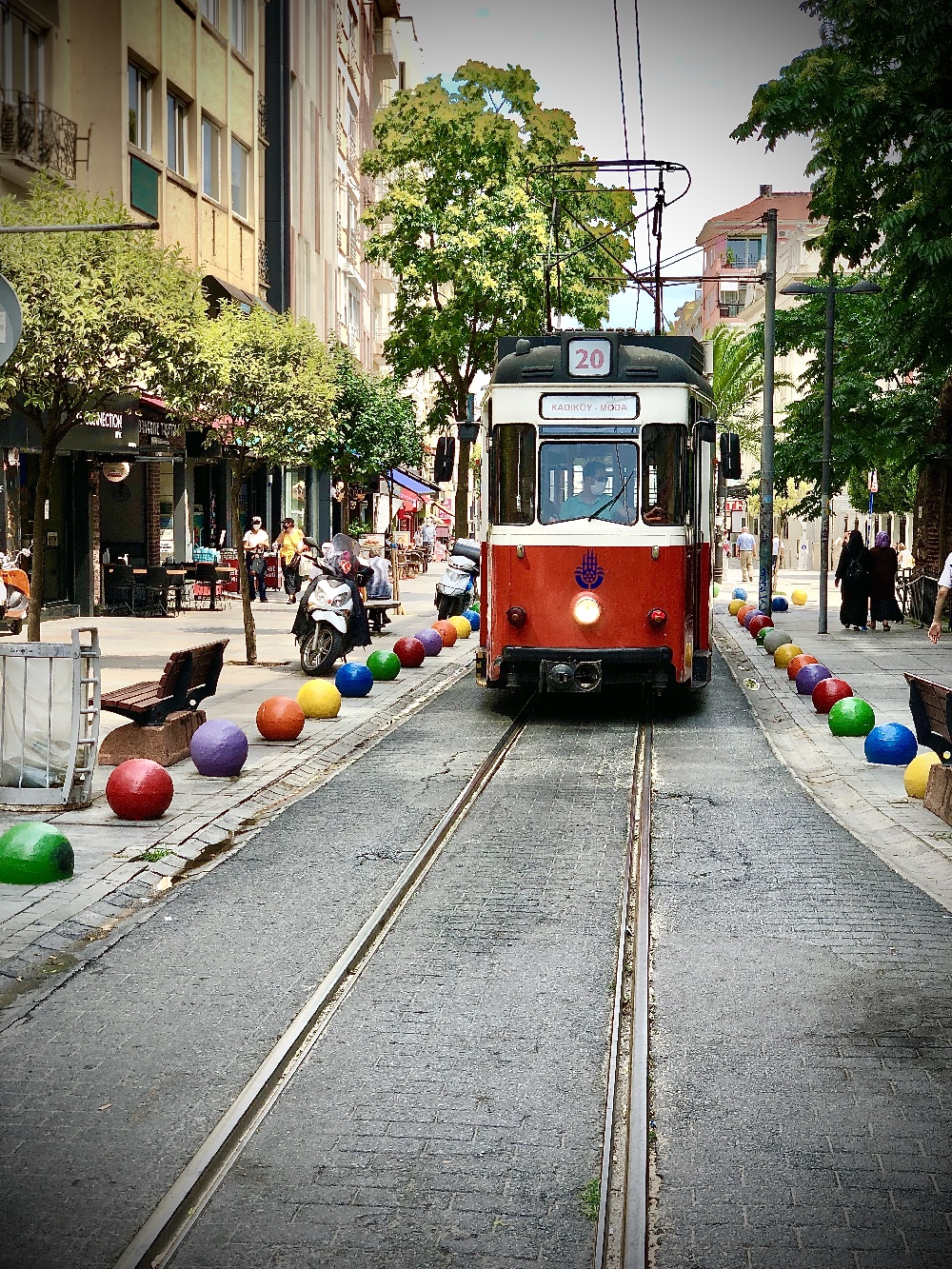 Atta Boy, Kadıköy
I enjoyed my self-guided tour of Kadıköy Market. It was not as raucous and rowdy as the African and Middle Eastern markets I'm used to, but certainly not as quiet as some of the sterile and tidy European markets. I made my way past hundreds of stalls selling clothes, shoes, socks, etc. before making it to the food aisles. Those olives sure looked good. I was a bit nervous being among such a tightly packed crowd during the pandemic so I didn't hang around too long.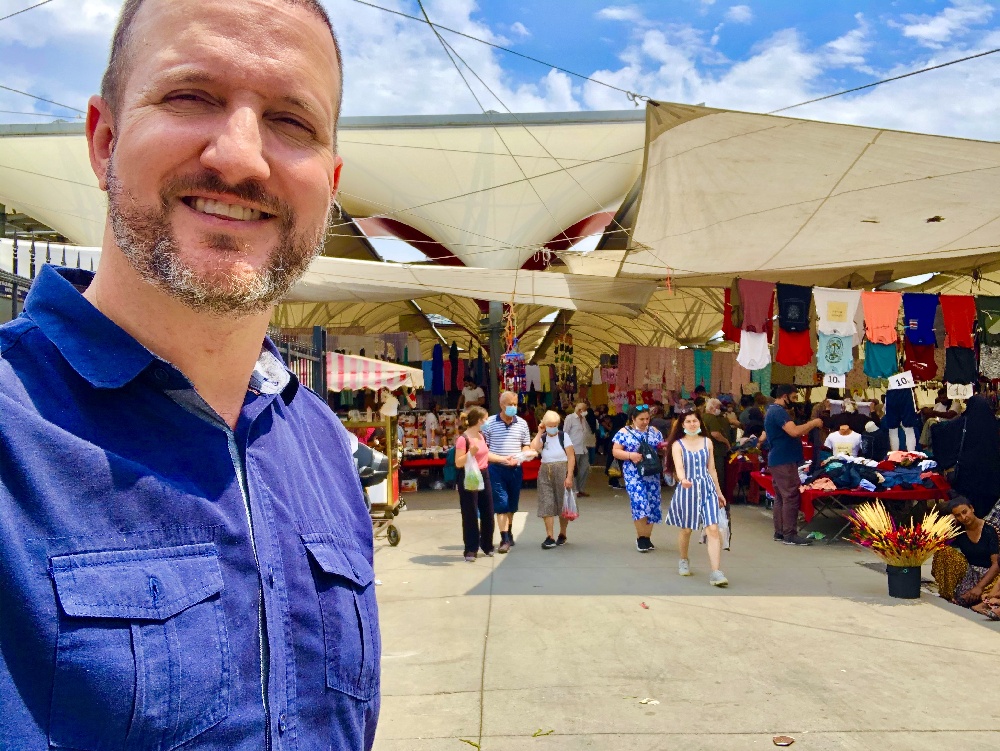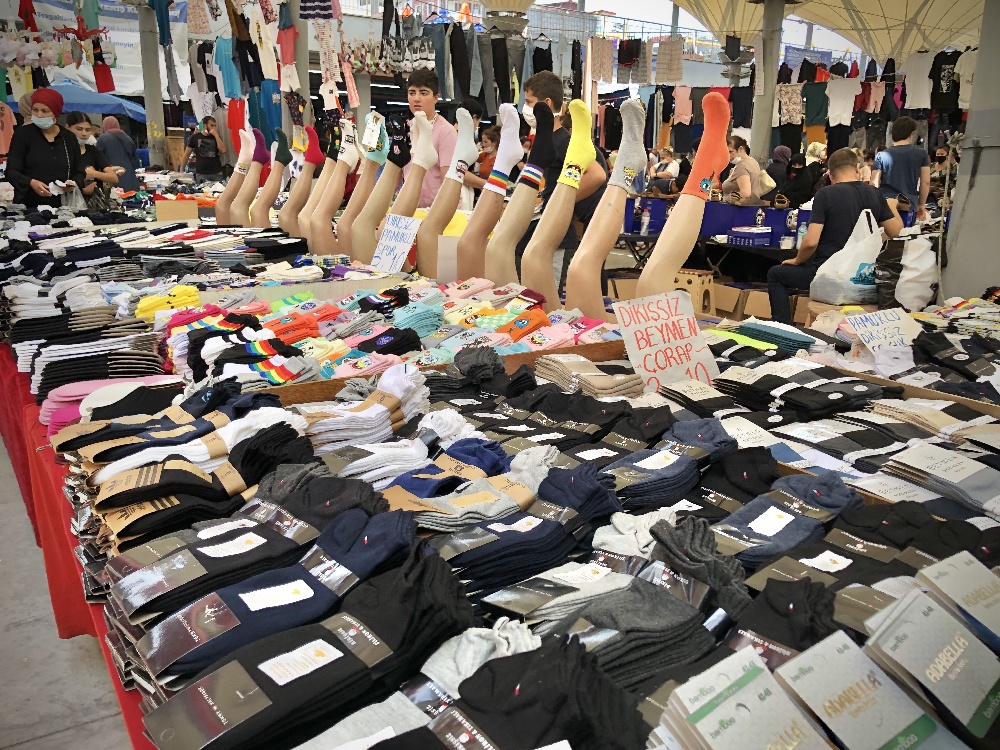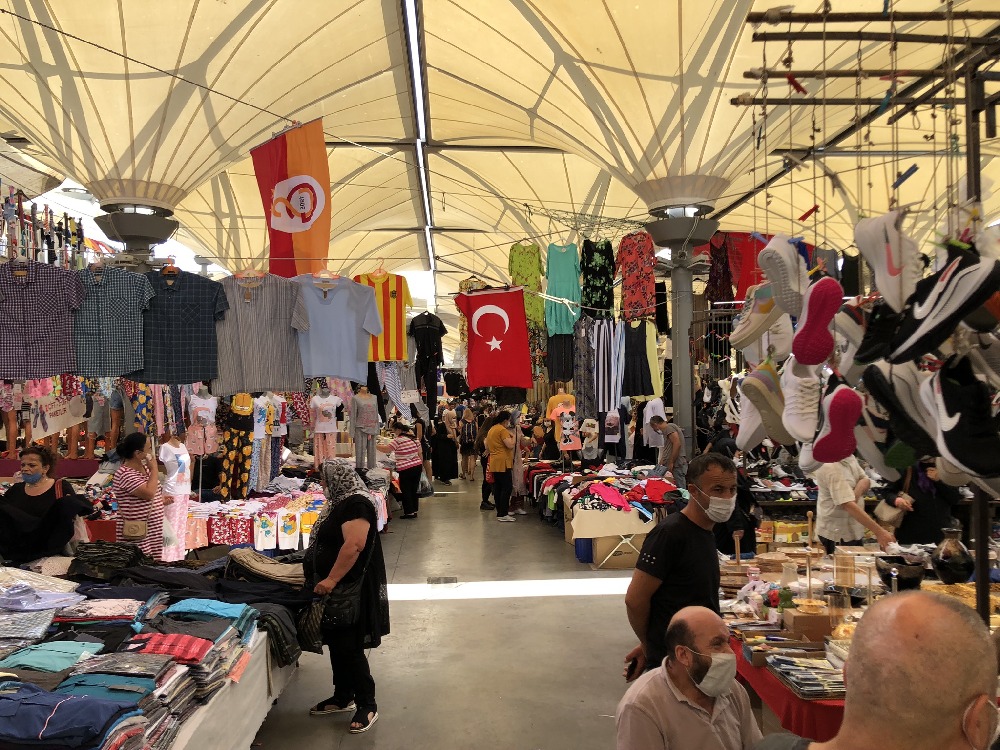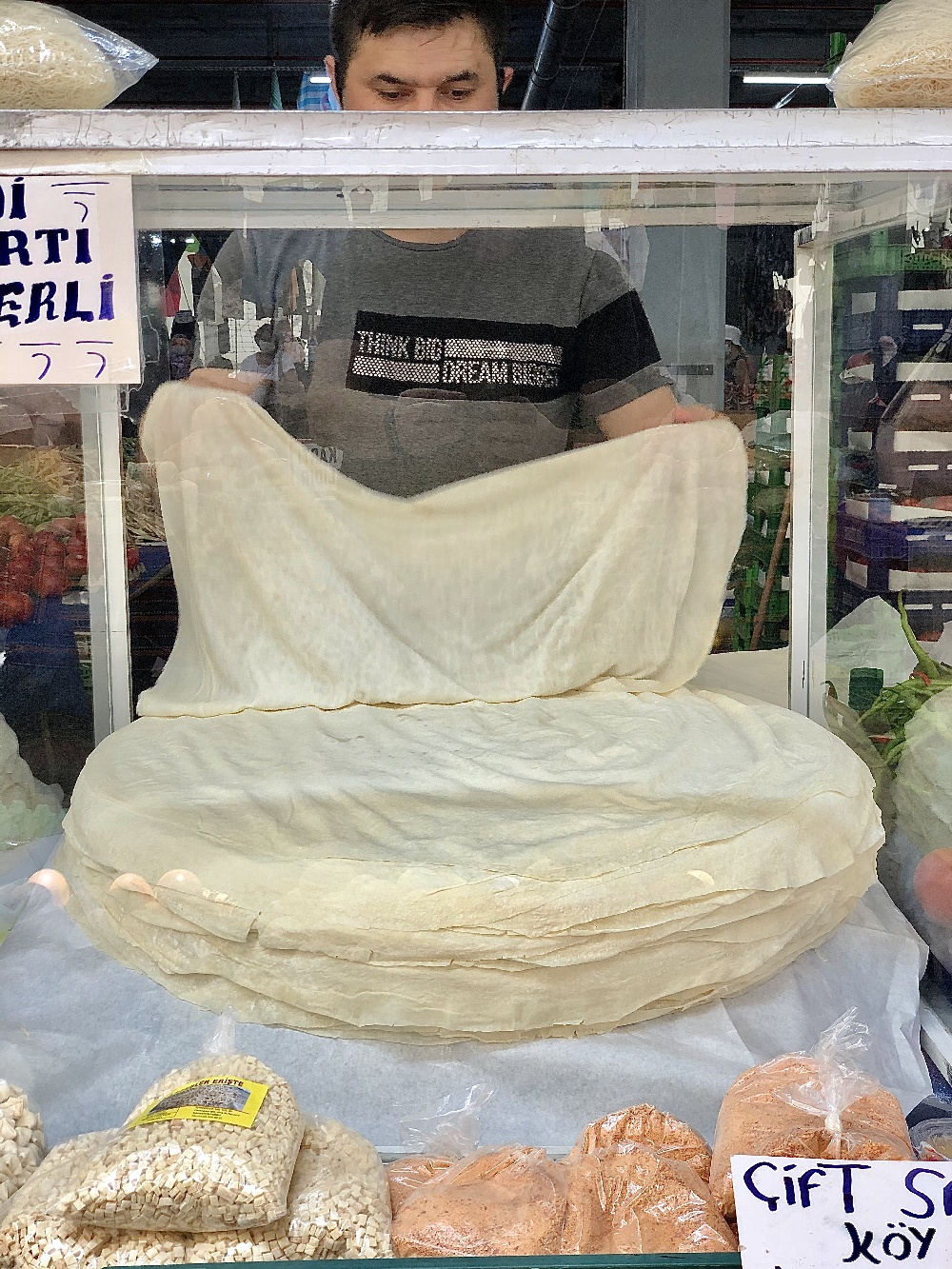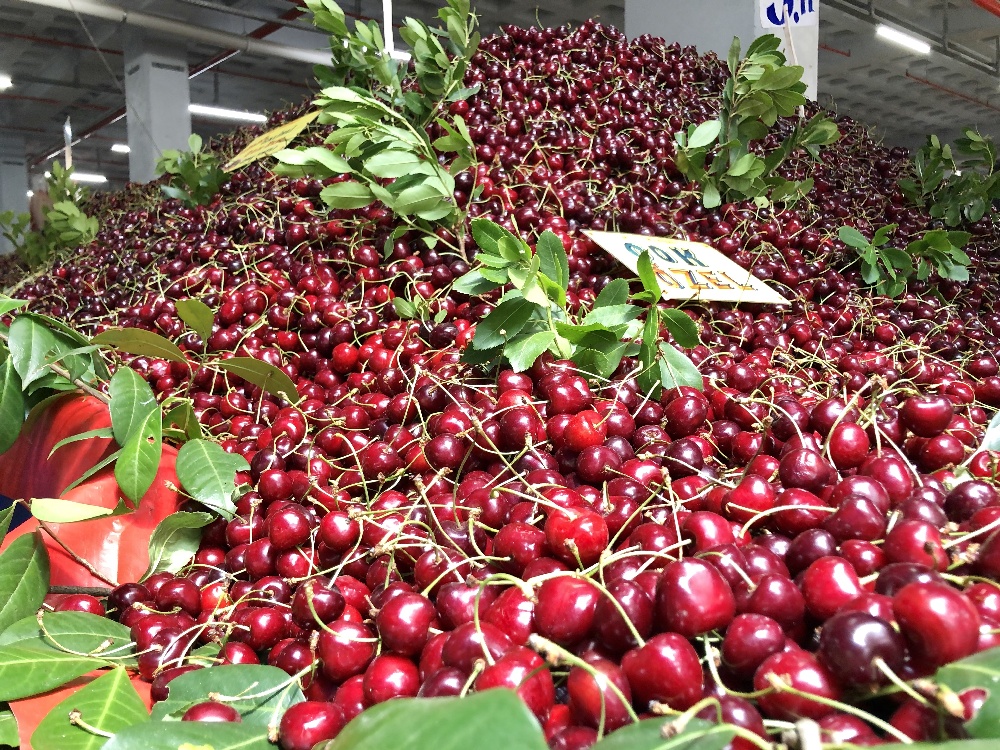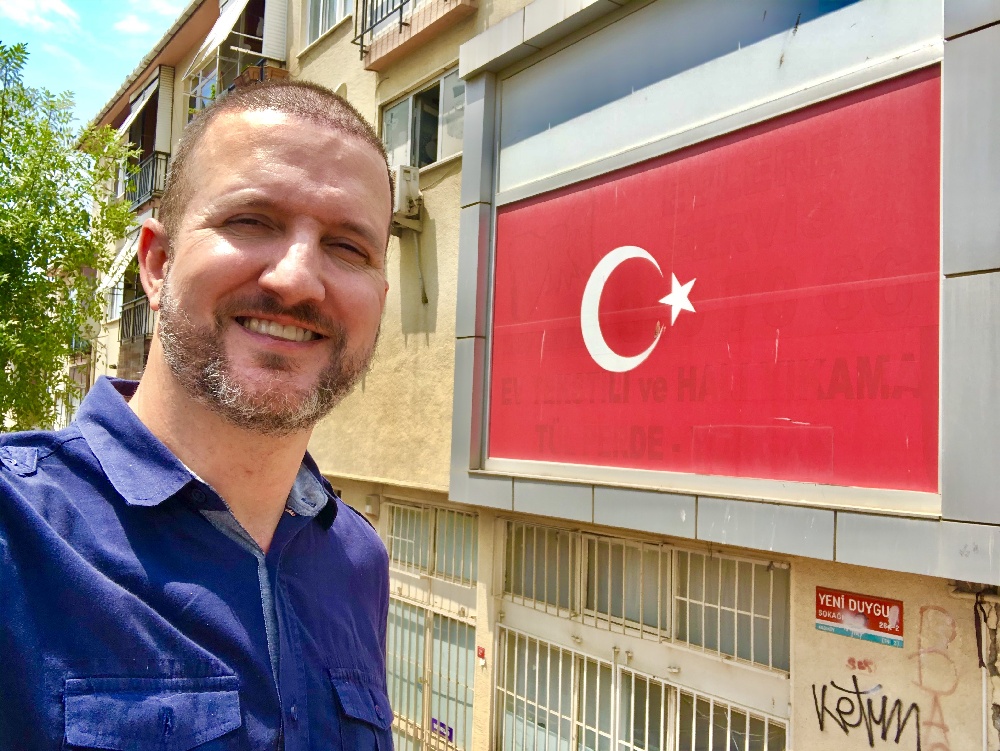 Back on the Boat
My trip back to the European side was even more enjoyable. This time I indulged in the ferry's beverage service, swallowing two glasses of freshly squeezed orange juice (soooo good after walking for miles) and finishing my ride off with tea. My feet were aching and I enjoyed the relaxing trip back. What a great way to get around the city! After a quick stop at the hotel to pack my bags (and leave them with the concierge) I was off to enjoy my last few hours in Istanbul.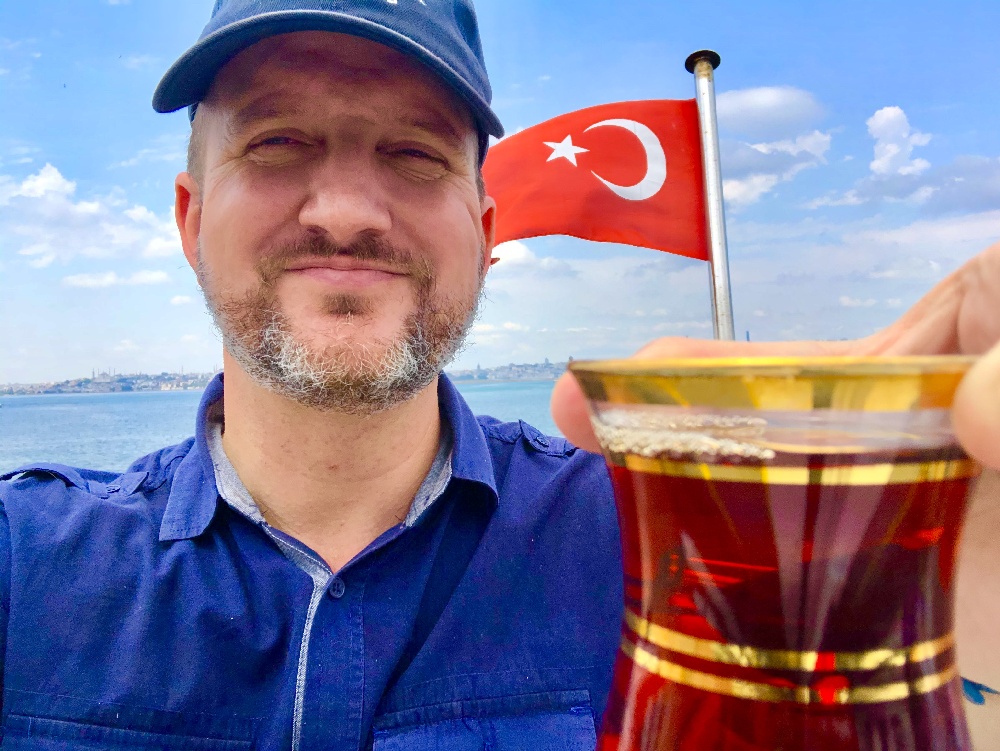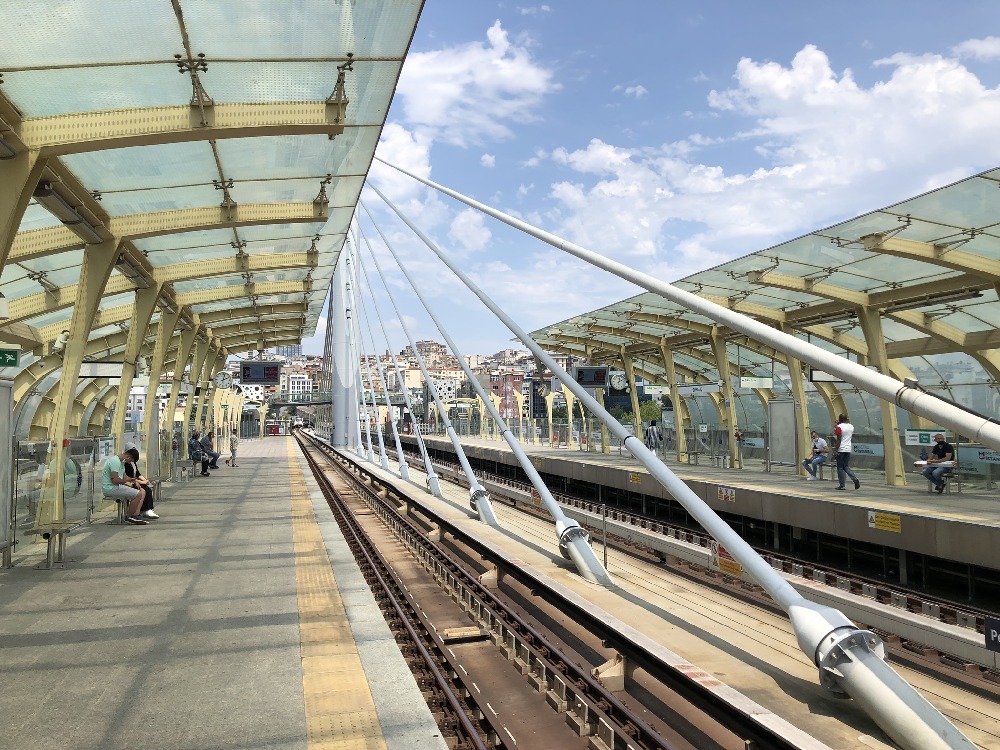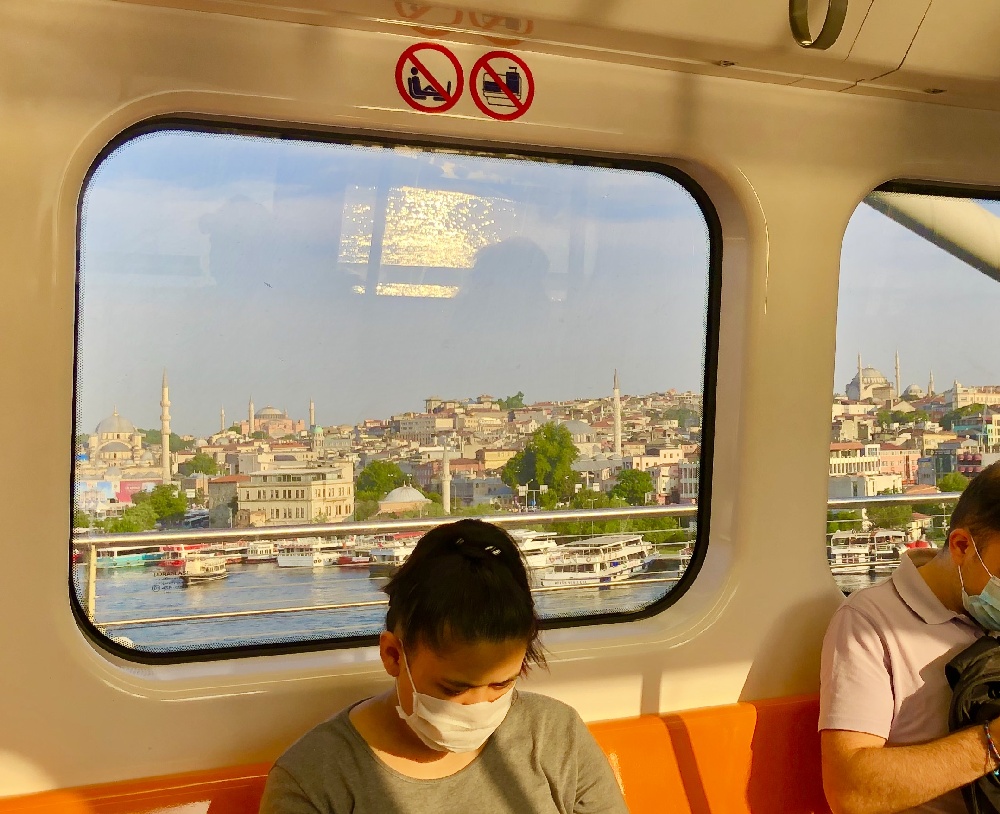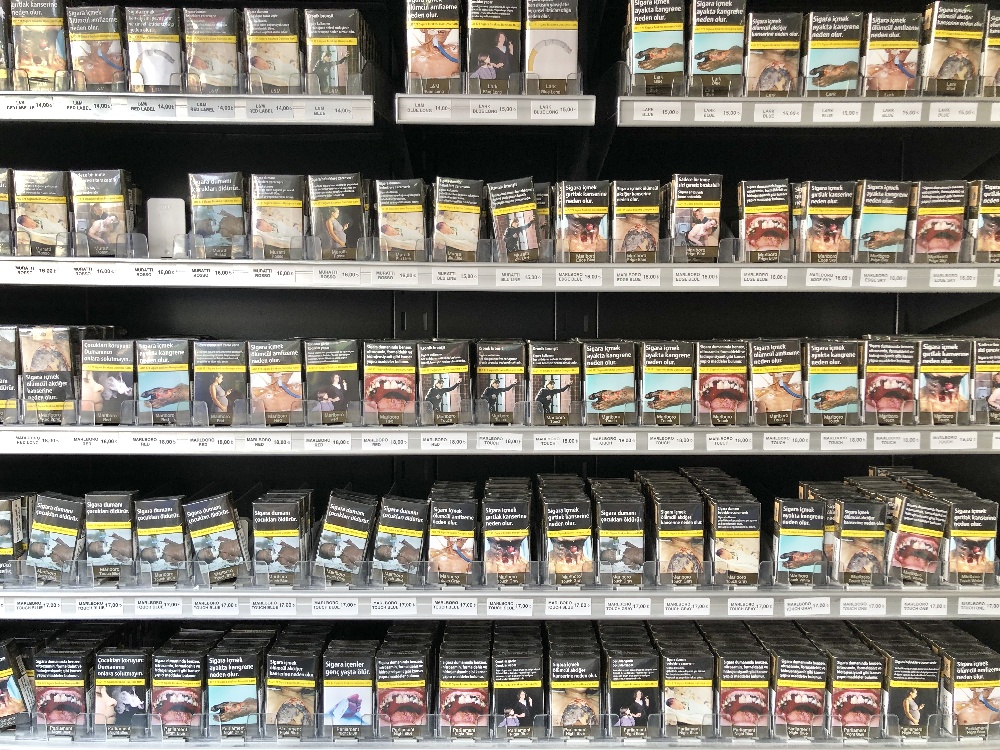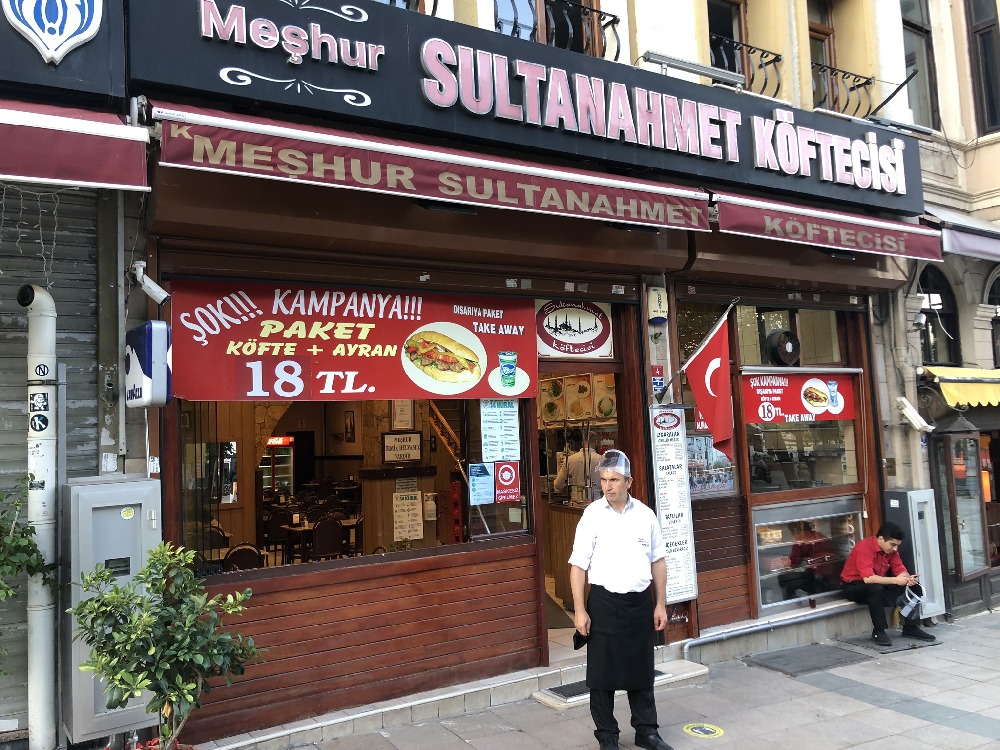 A Record Store Named Jammin's
Stumbling upon little surprises is one of my favorite parts of traveling. I do read the guidebooks and Google the "Top 10 Things to do" in a new city, but in-between the popular sites, I enjoy finding little treasures. Whether it's a locals' only bar, a little Mom-n-Pop record store, or in this case both – these serendipitous finds have been some of my most memorable moments in life. How could I not stop in to Jammin's?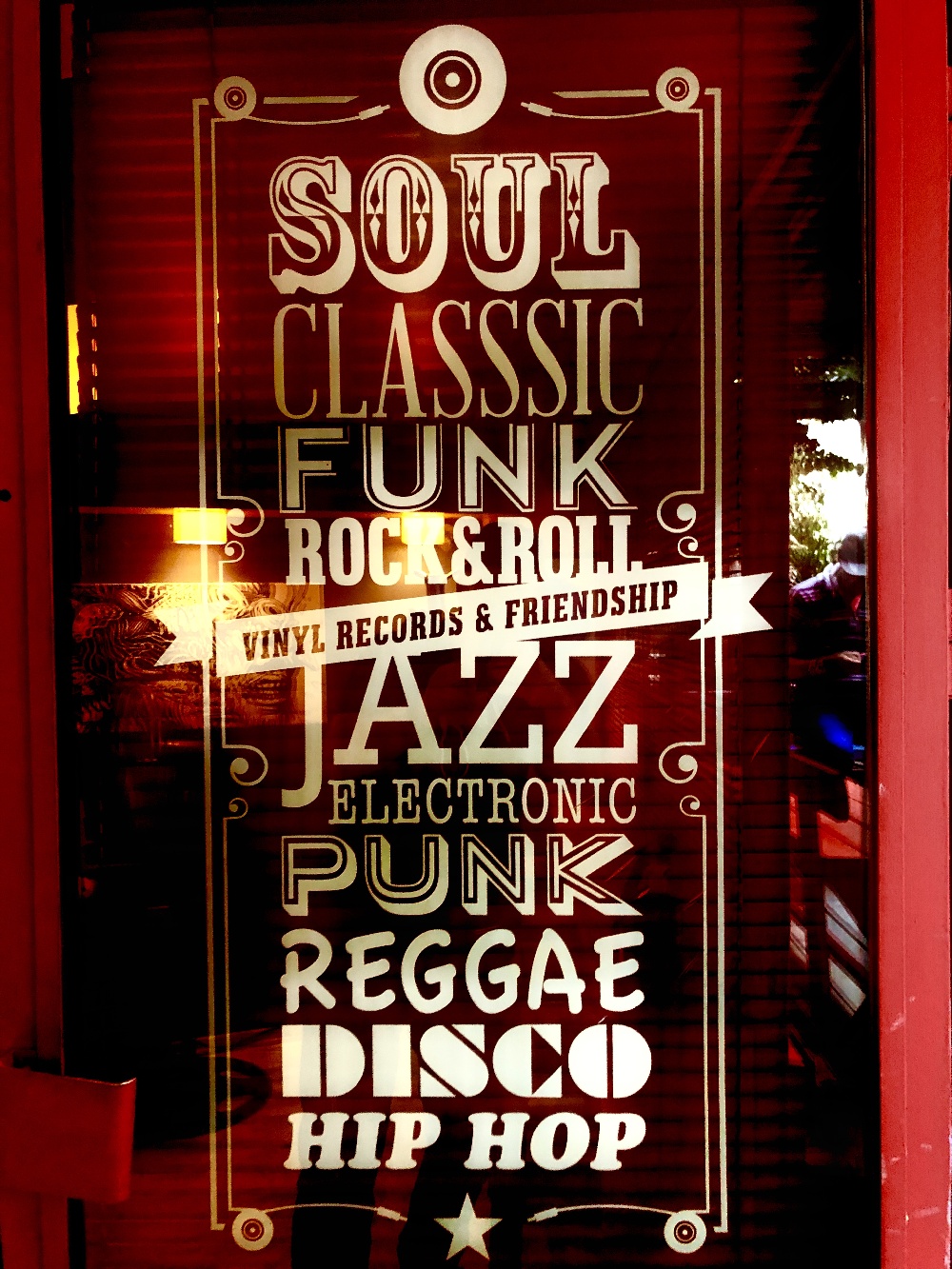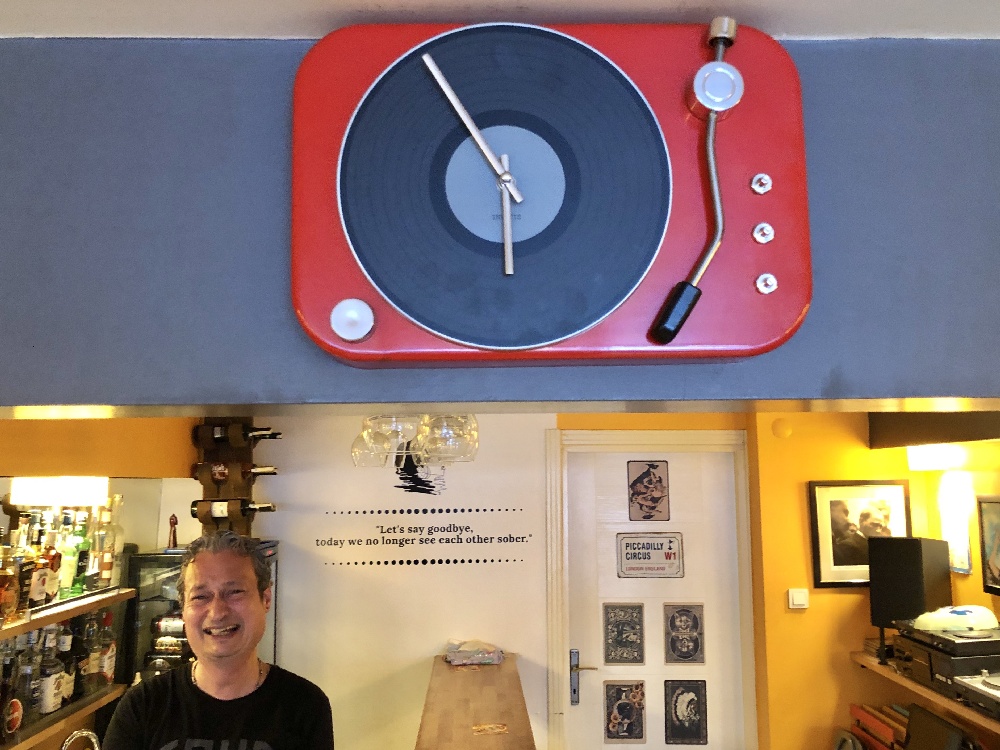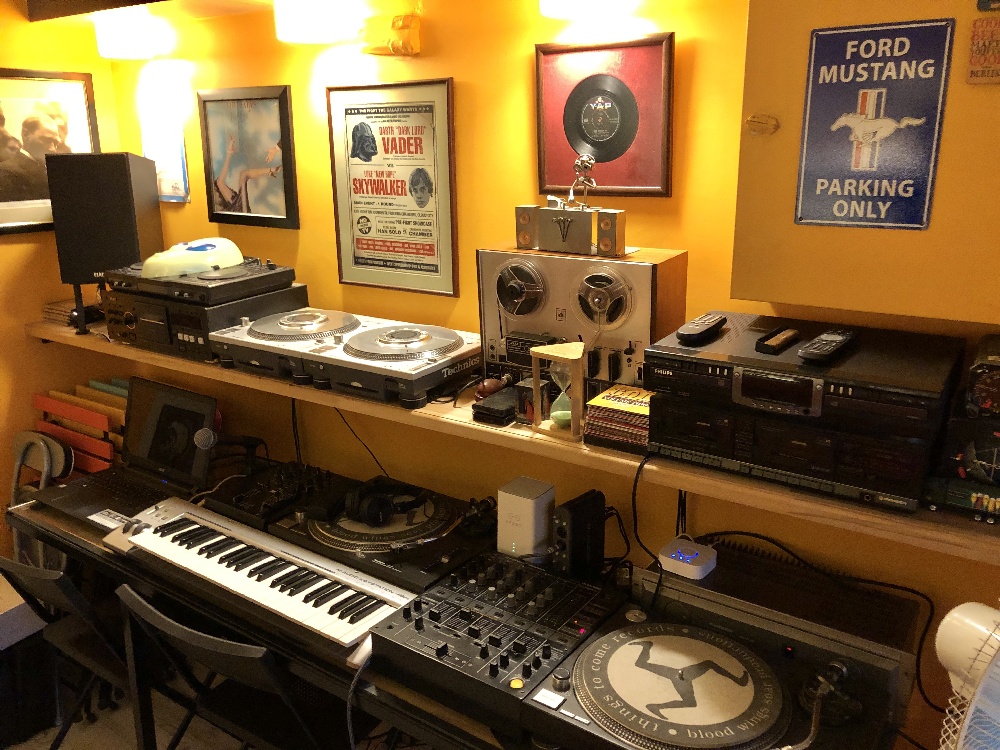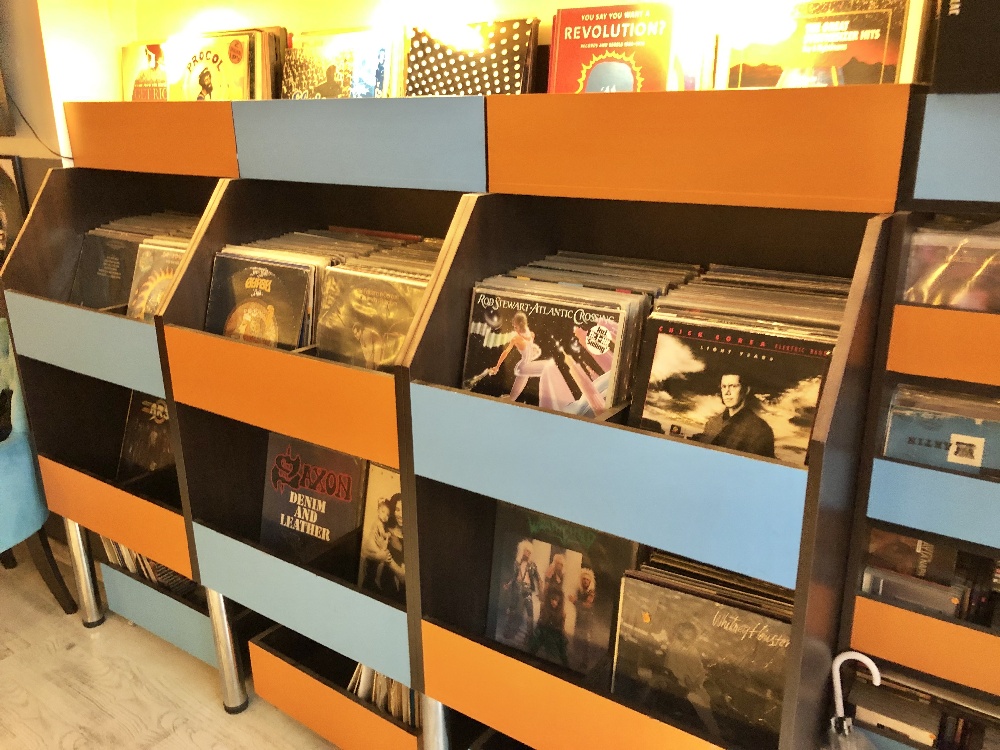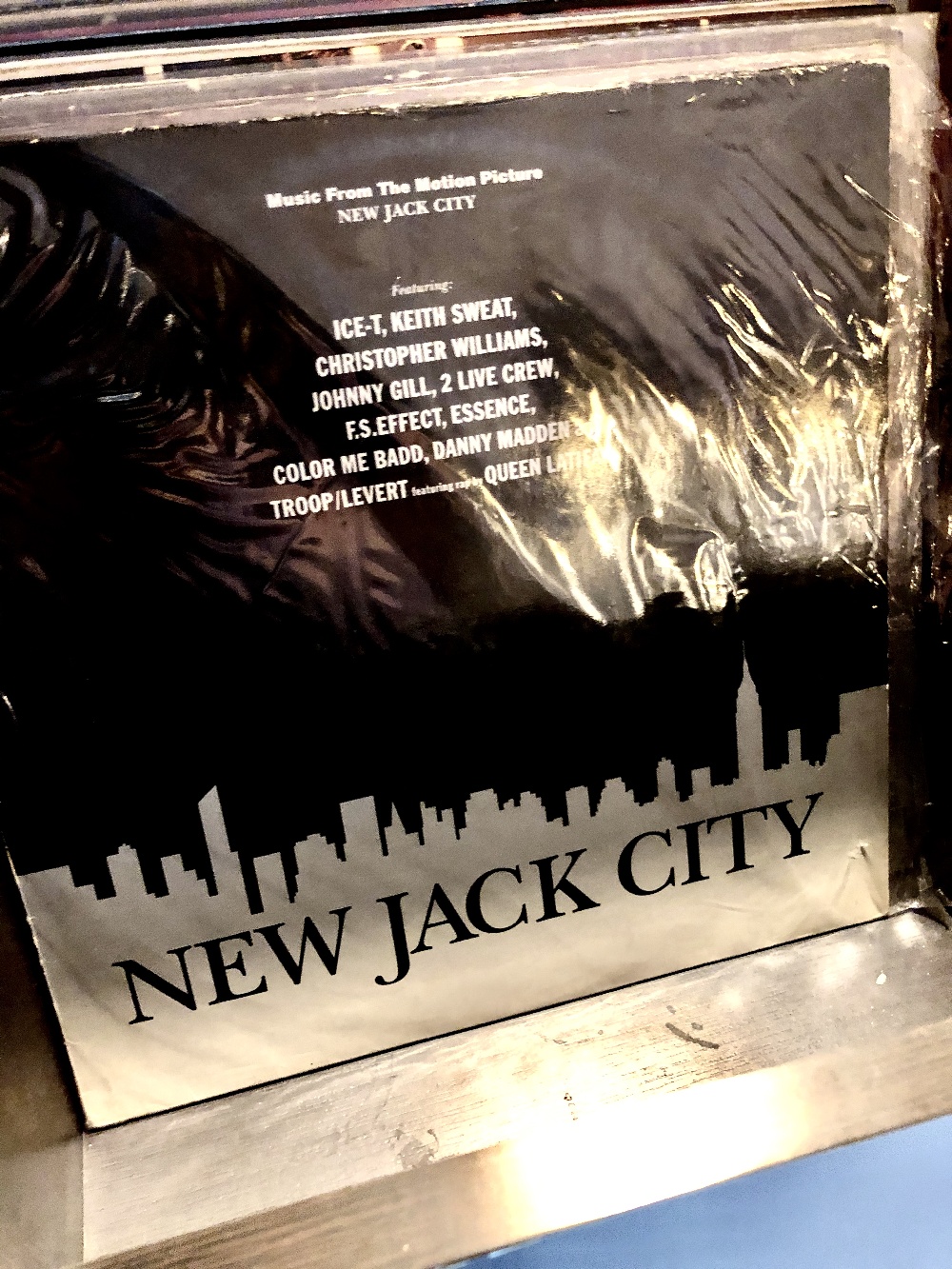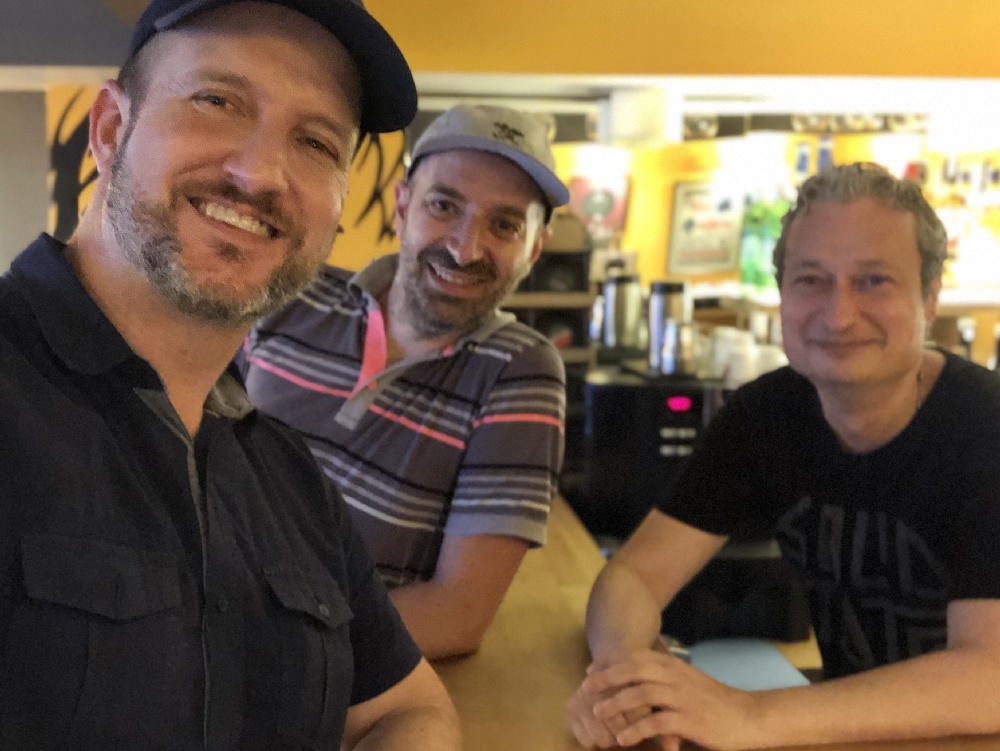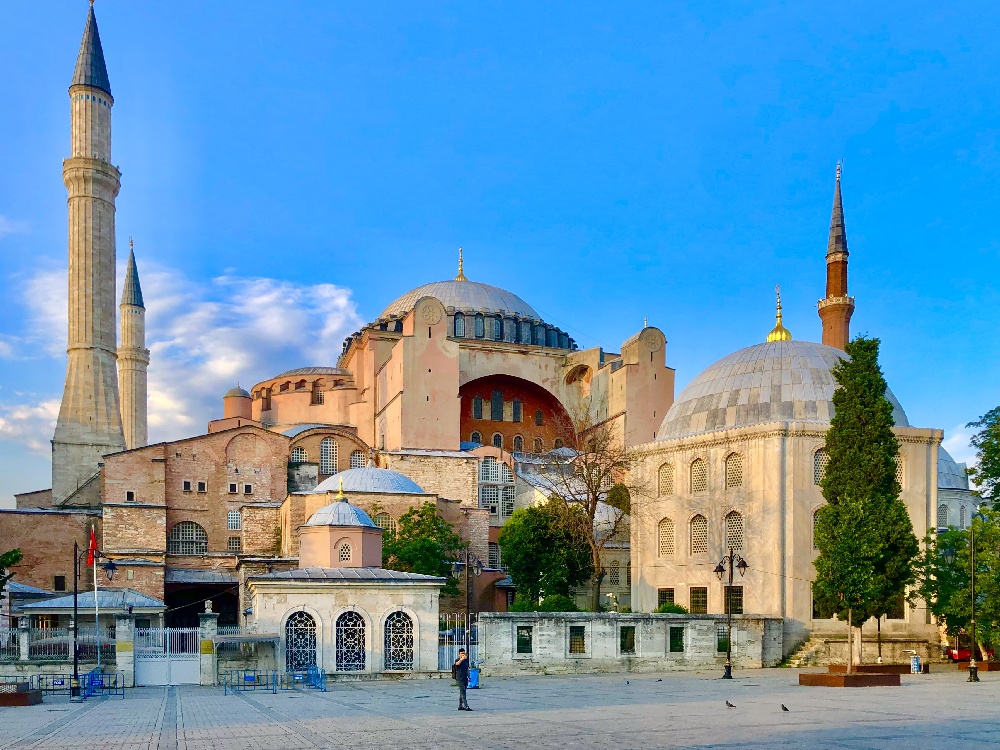 The Terminal
Let's do some math. I have a 7:25AM flight out of IST in the morning. I should be at the airport three hours early for international flights, especially considering this a huge and very busy airport – so I should arrive at 4:25AM. It takes at least an hour to get to the airport, s0 let's say pickup at 3:25AM. Which means I'd have to wake up no earlier than 3AM. No thank you.
Instead, I booked a room at the airport inside IST airport: Yotel. There are actually two "Yotels" on -site: one called "Landside" which is near the checkin counters, and one called "Airside" which is actually all the way past security and customs/immigration, right there at the gates. Amazing! Sleeping at the Yotel tonight, means I can sleep until almost 6, roll outta bed, grab my bag and be at my gate by 6:25. Such a great option…genius! I'm in!
Ramblin' Tip: I definitely recommend the Airside Yotel, which is right there at the gates. I mean, you're staying at the airport already, why not go through security and immigration first–get that out of the way–so you can relax until your flight? Here's THE LINK to book Airside.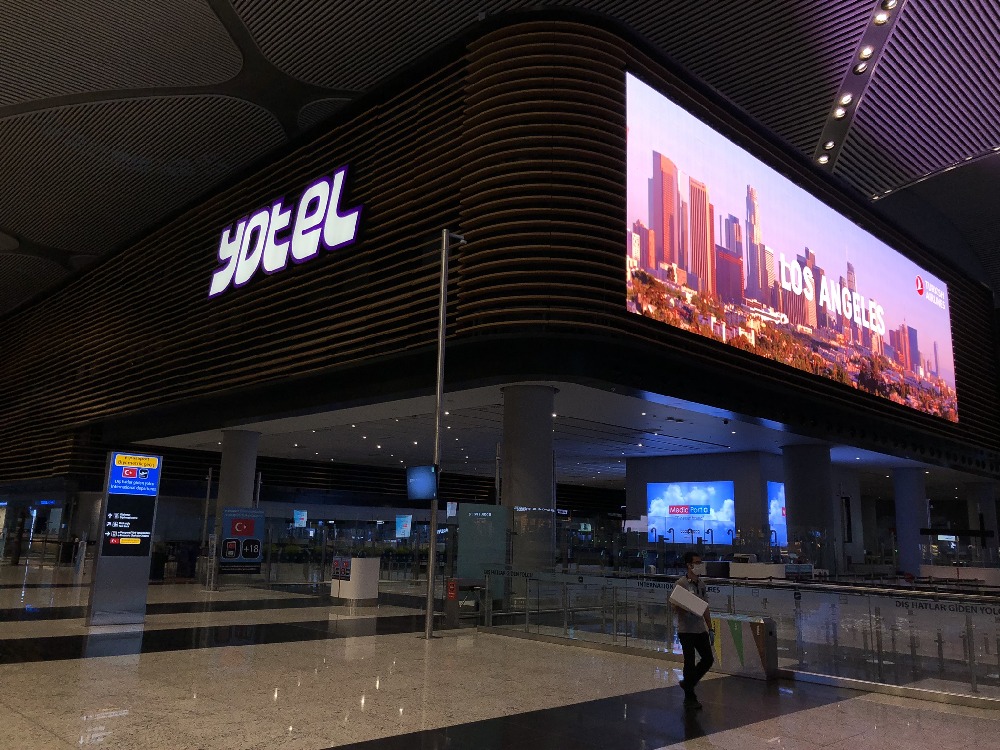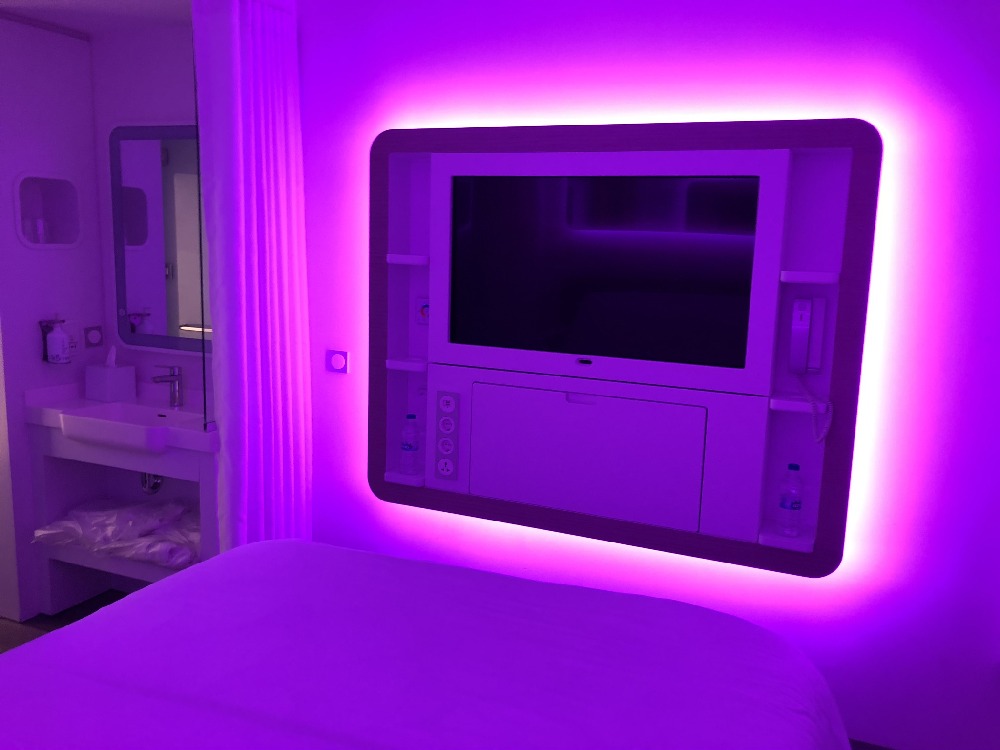 Until we Meet Again
My early morning flight to Skopje departed on-time and I left with more fond memories of Istanbul – this time, a pocket full of experiences from the Asian side. No doubt, the lesser-visited side of Istanbul, so I do recommend a visit next time you're in town. Grab an istanbulkart and go to town! Just remember how far away the airport is.
>>> RELATED: Istanbul – The European Side <<<
This entry was posted in
Asia