2 Fast 2 Furious
I've been known to travel pretty fast, and have even been criticized that my style of stopping in to a country for one or two nights isn't really "seeing" a country. While I completely disagree and refute that claim, I will be the first to admit that my time here in Tanzania was indeed waaaaay too short, even for my travel style. I have no excuse except trying to cram three countries into one week and an unforgiving flight schedule. The only way to see Comoros from Malawi was via Tanzania, and the only flights available to get there arrived from Blantyre at 8:10PM Wednesday night and left for Moroni the very next day at 10:40AM. I'd tried and tried, but I wasn't going to squeeze any more than 14 hours out of Tanzania, on this trip at least. I was okay with that, knowing I'd exercised every option for this trip, and that I could (and probably would) come back at a later time for a longer stay.
>>> RELATED: My Travel Style – The Buffet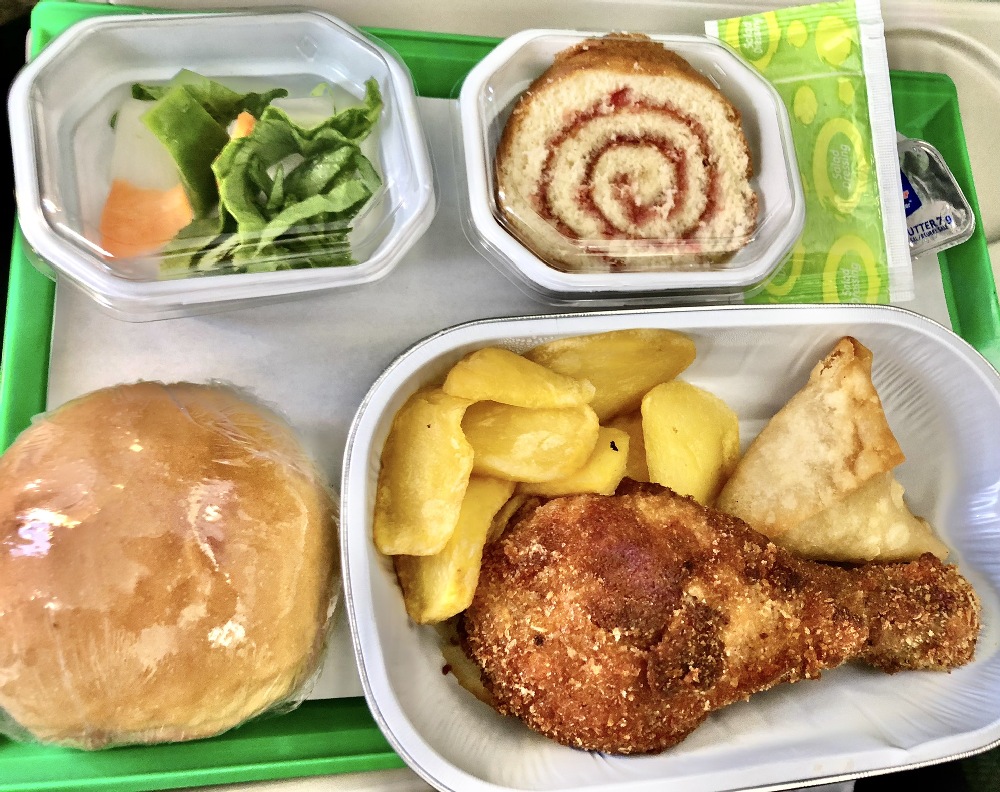 Din Din in Dar Es
I didn't leave the airport in Dar Es Salaam until after 9:30, thanks to the upon-arrival Corona Virus test that was required. The good news was, it was only ten bucks. That's reasonable – not like the $150 that Ghana charges when you land there. Now that's just highway robbery.
Most of the restaurants were closing up shop by the time I made it to my hotel downtown, except for the Akemi Revolving Restaurant. Open late, with a view, and it rotates? Plus, it was in walking distance? What's to decide?!
The streets were darker than I preferred for a new place, but I kept it moving and soon was inside the tall, office high-rise. It was up the 21st floor and into a big room that looked like half-restaurant, half-nightclub. I was seated next to a big table of locals celebrating a surprise engagement. My waiter, Benny, brought me pasta and offered his sight seeing services. I hated admitting to him that my first time in Tanzania would be for less than 24 hours.
Soon, a young lady from the engagement table appeared at my side and asked to join me. I finished the rest of my meal getting to know a Eliaika, which was an unexpected treat.
To officially "count" any stop in a country, no matter the length, I factor in the following criteria: Did I eat authentic food? Did I leave the confines of the resort/hotel? Did I have meaningful interaction(s) with a local(s)?
While my penne pasta dish probably didn't count as traditional "Tanzanian" fare, my new friend certainly helped with the "interaction with a local" part. She was a sweetheart and with no other intentions than to meet a new friend, admitting that she thought I "looked lonely eating dinner all by myself." Ahh, the sympathy play!
RAMBLIN' TIP: Get a great rate on a hotel in Dar Es Salaam HERE.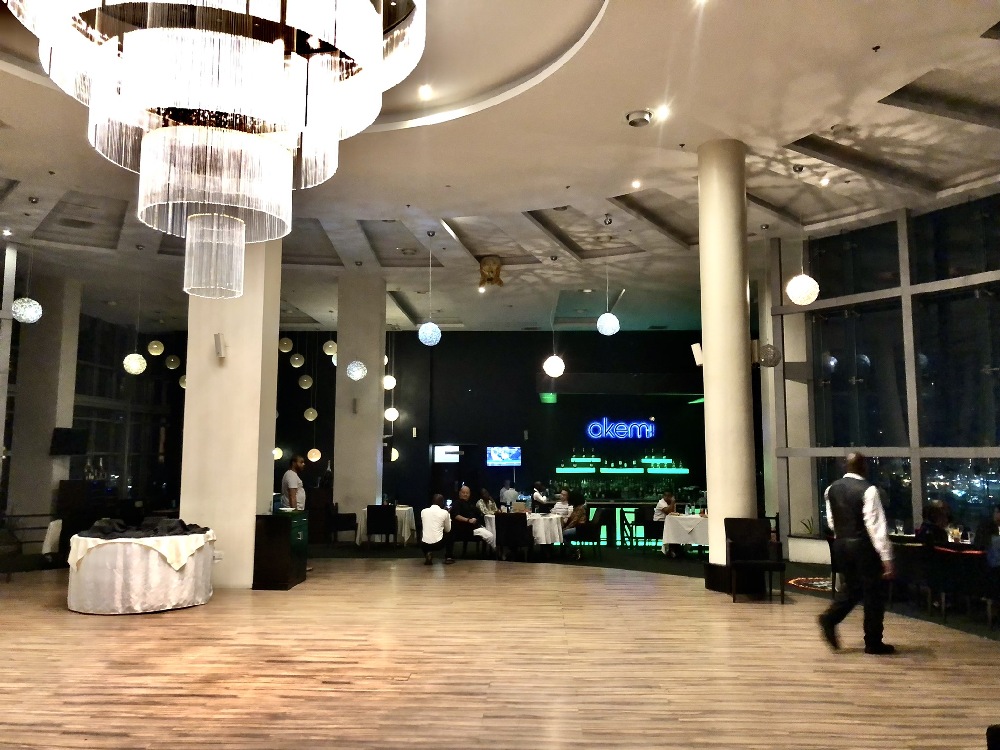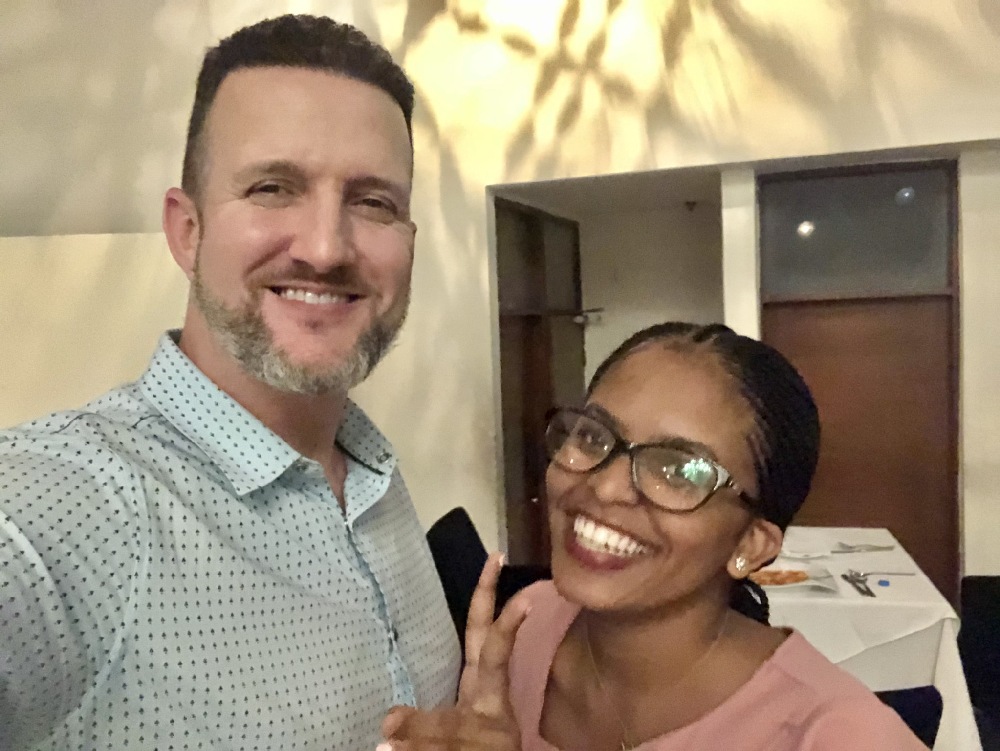 Gooooooood Morning Dar Es Salaam
I literally had but two hours to explore before I'd need to head to the airport, so I set my alarm and was up before the sun – it was my only choice. I checked the "interaction with a local" box once more, as the gun-toting officer outside of the President's house had a word with me for stepping over the stanchions and chain. I didn't go onto the property–which was secured behind tall fences–but I did take a shortcut across the paved entrance to the grounds, which, apparently was a big no-no. The soldier was nice enough, but definitely stern in his scolding.
Later, I was given the finger wag by a security guard for taking pictures of the "dress code" diagram that was displayed outside of a local college. I couldn't help it, the sign was so intriguing (as you'll see below).
Middle aged Indian men who were out for their morning walks and jogs said hello. This was all more local interaction than I was used to in such a short period of time. The travel Gods must've been sending it my way.
RAMBLIN' TIP: Get a great rate on a hotel in Dar Es Salaam HERE.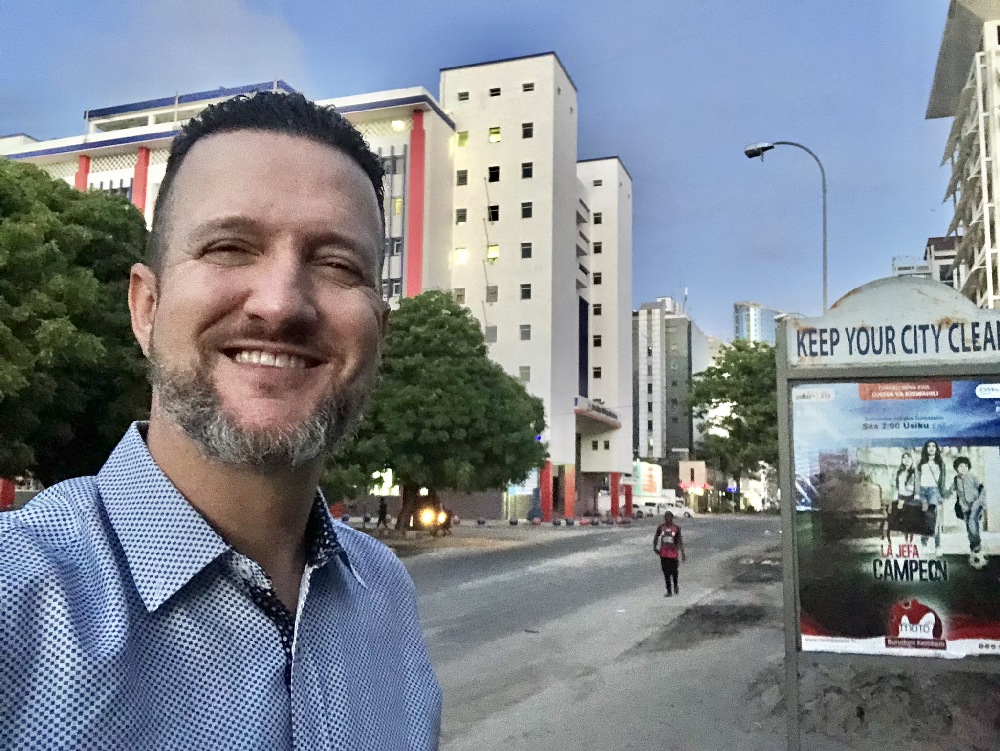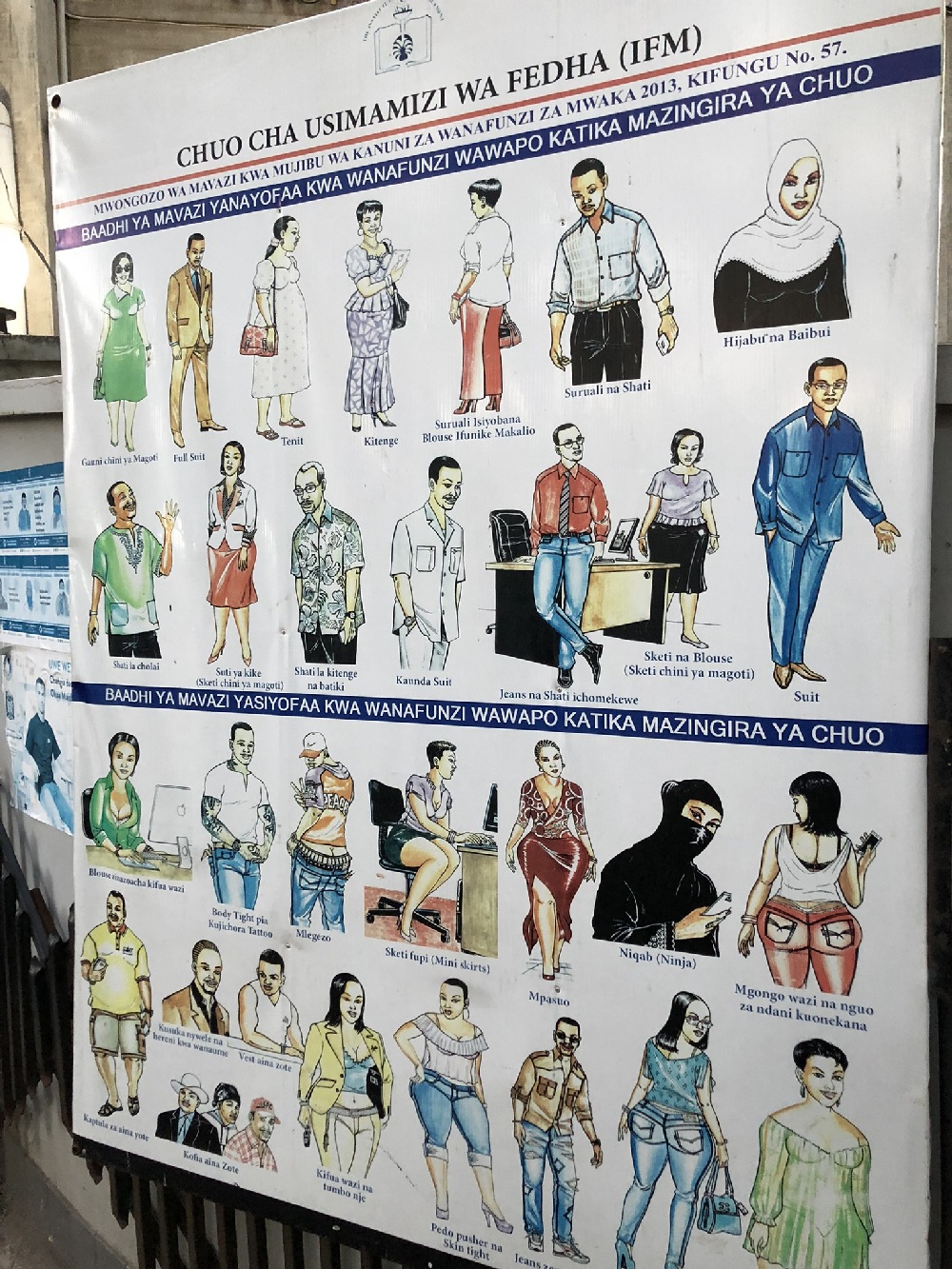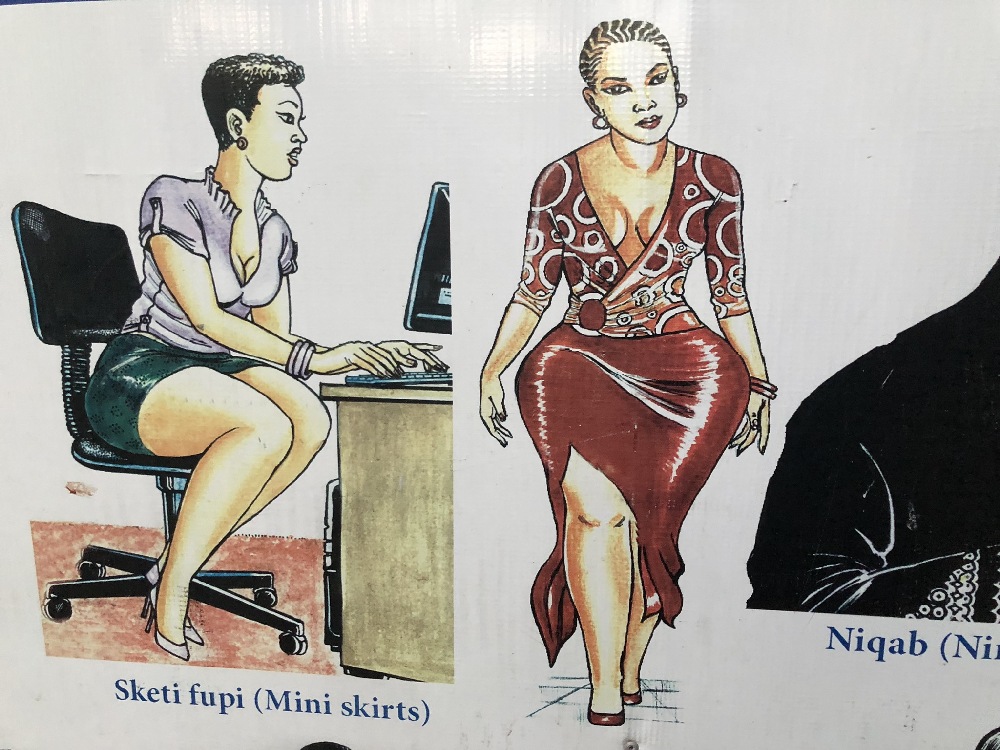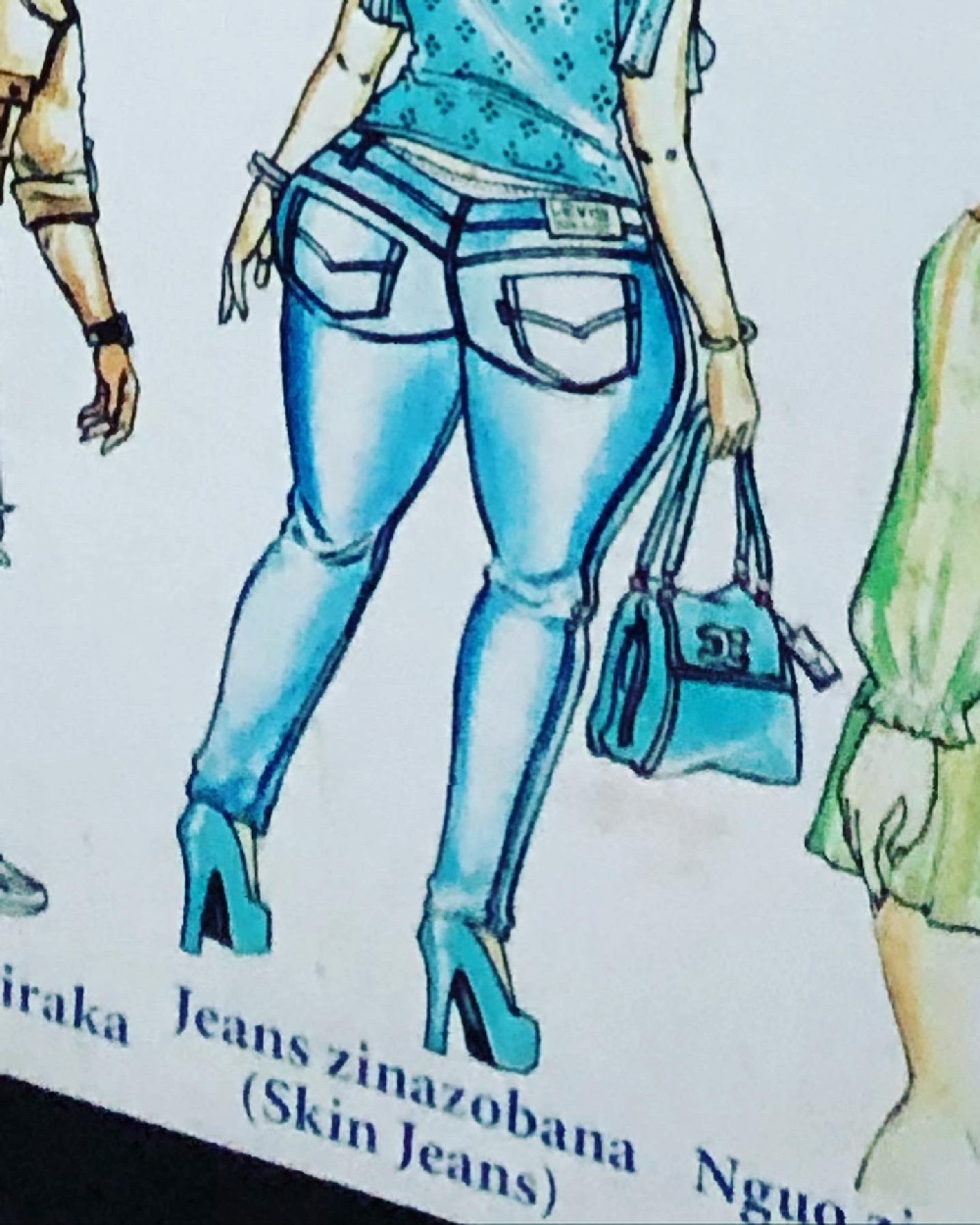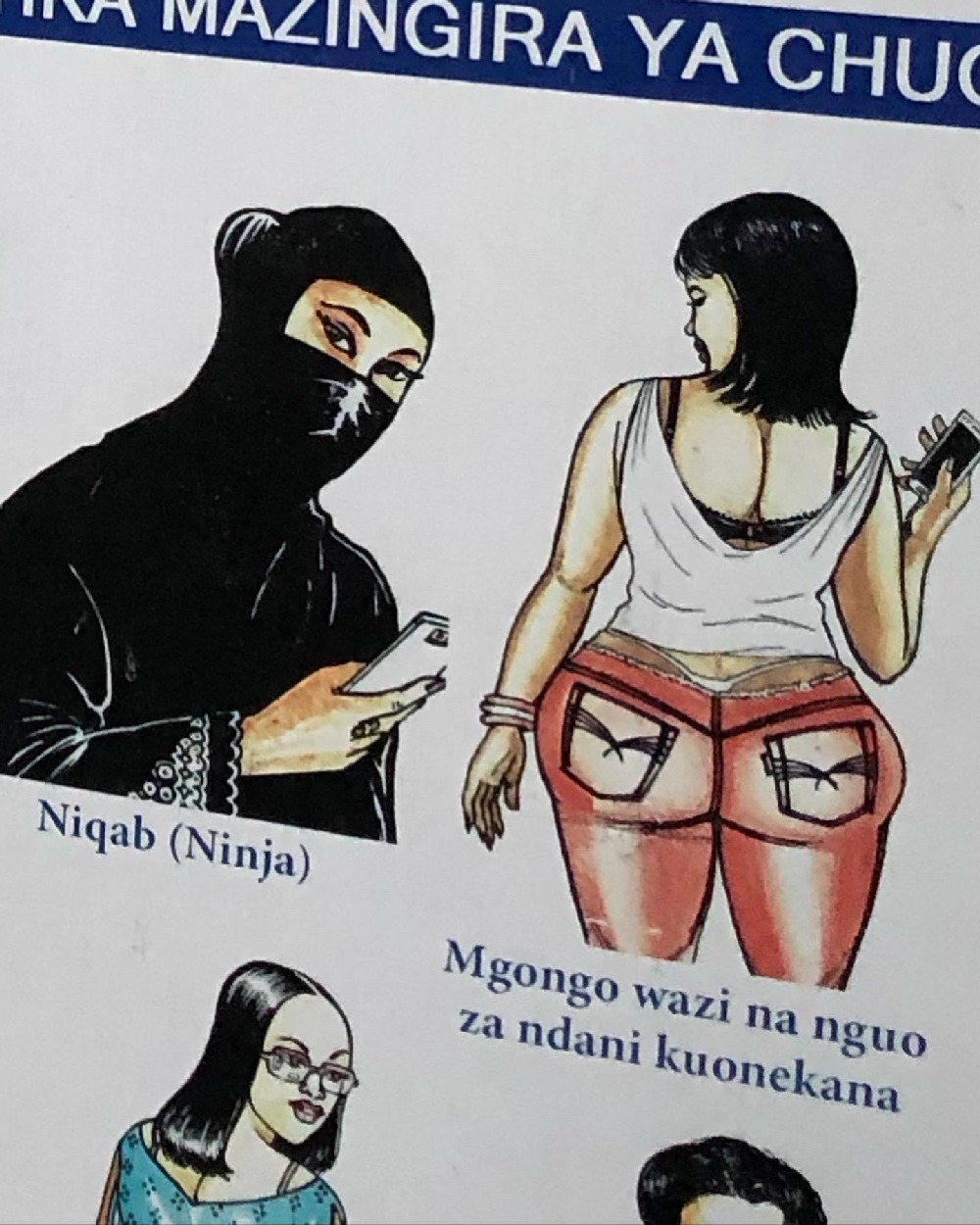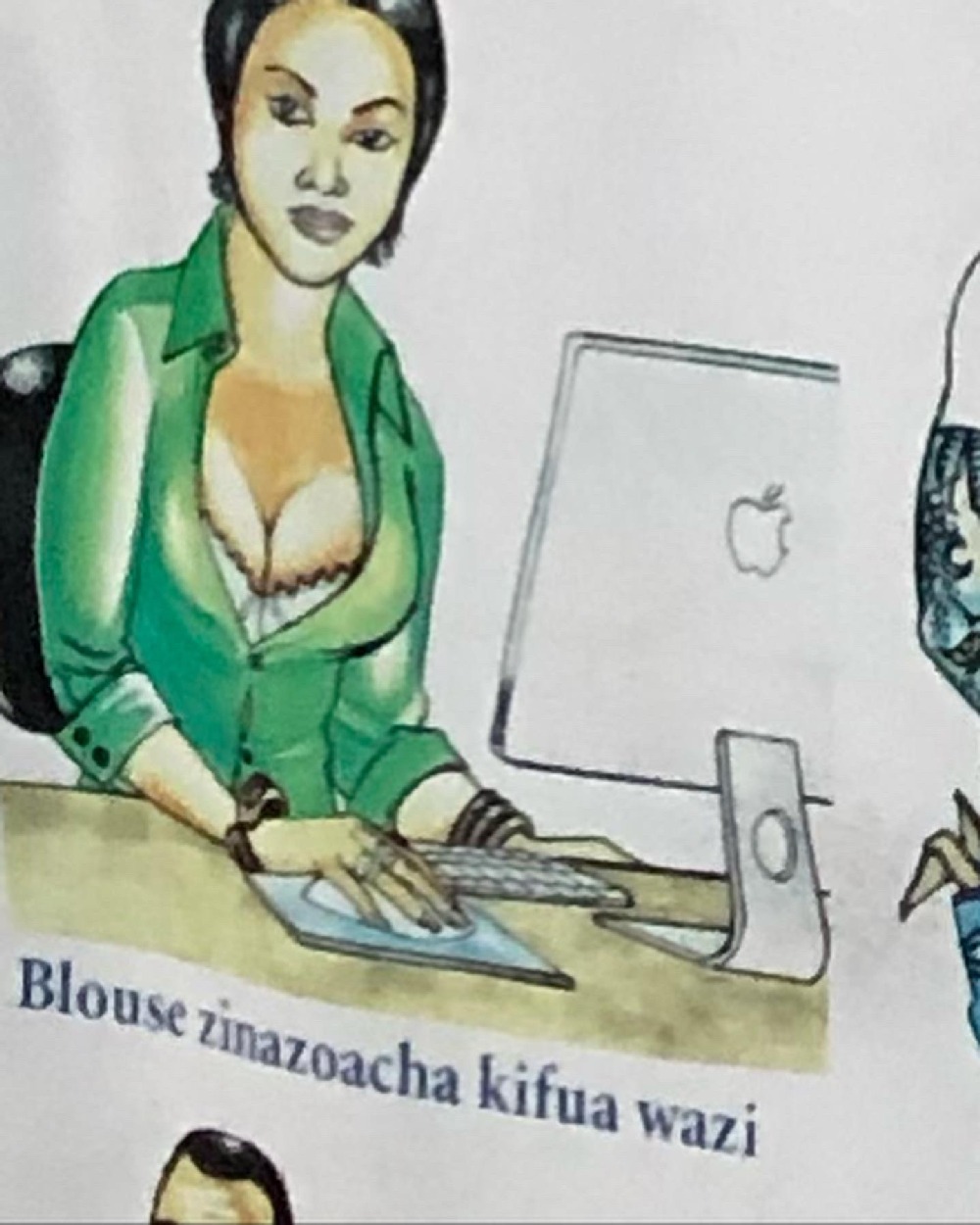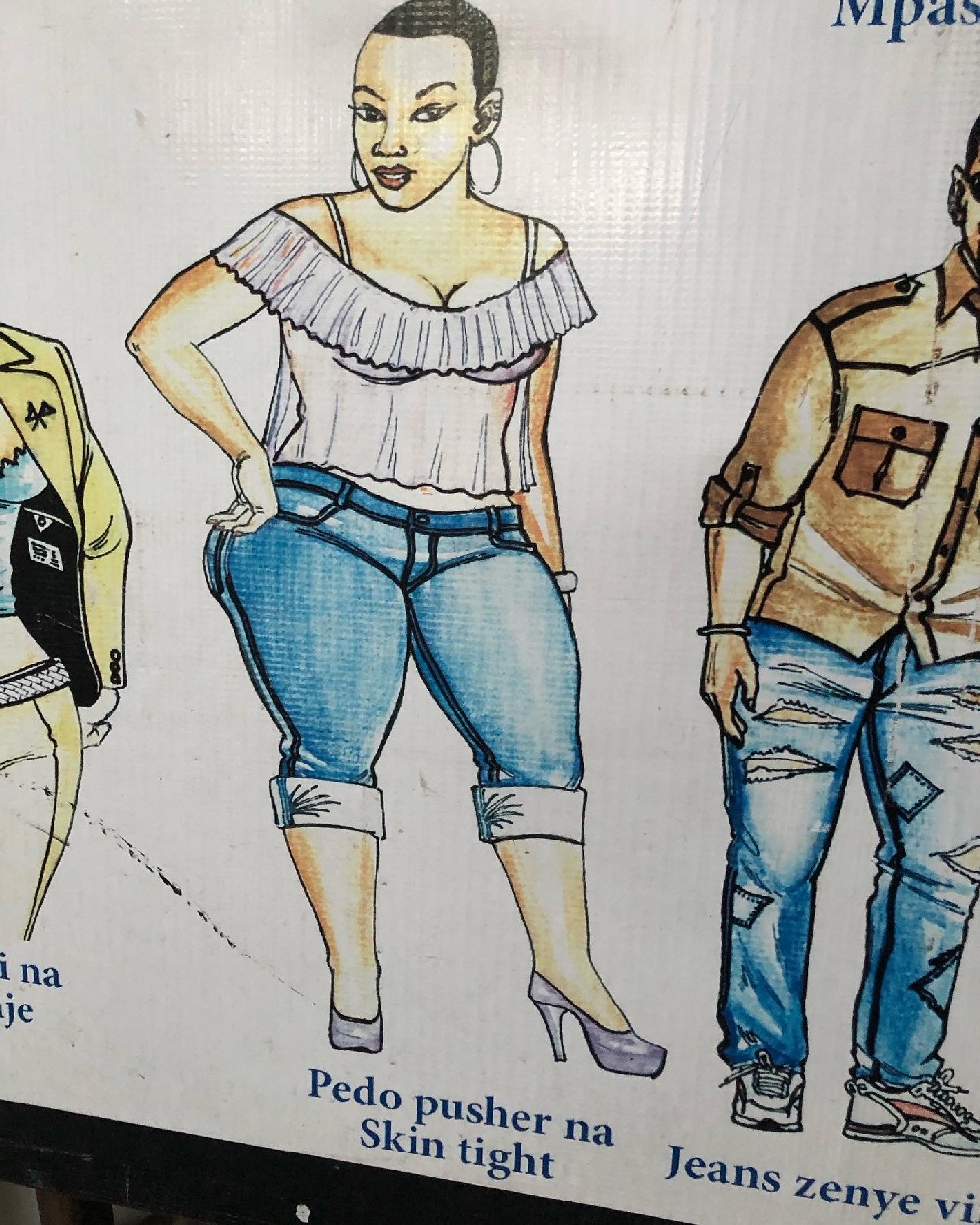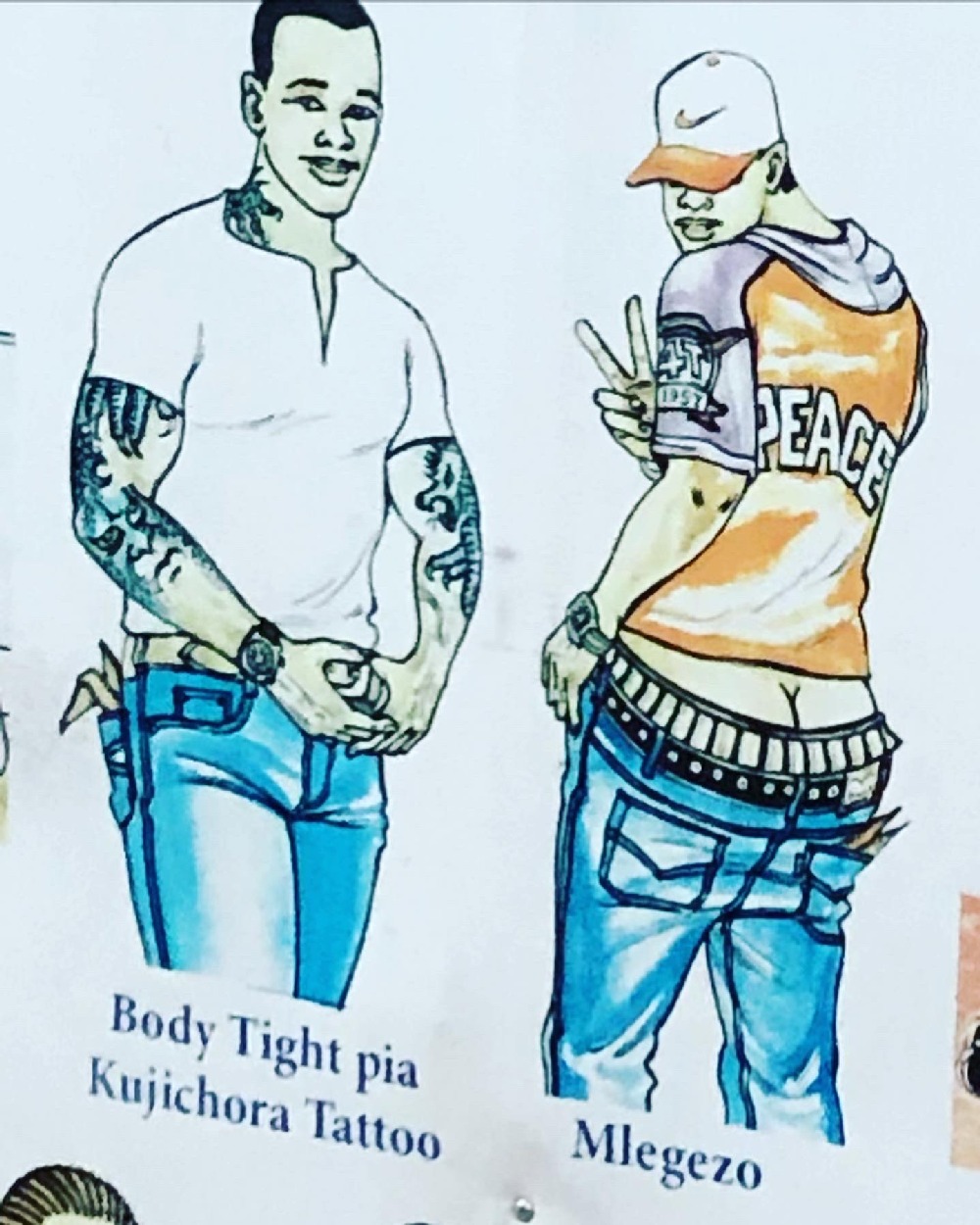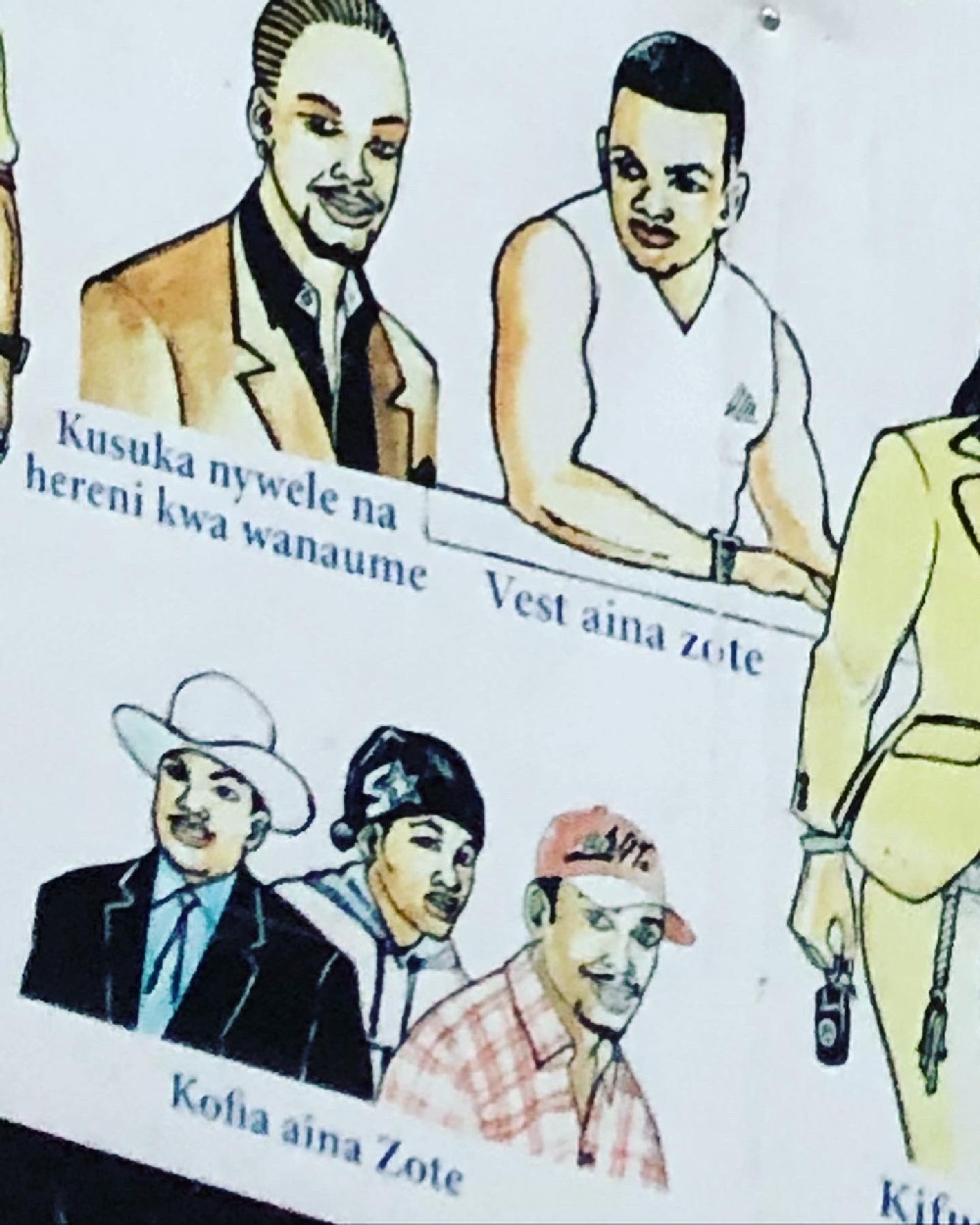 Go Fish
Soon I was at the beach. I thought it was strange to see "no photographs" signs on each end of the sand. This wasn't a military installation or government building. I had no clue why photography was forbidden on a beach, but didn't want to find out, so I took a couple quick snaps of the water and put my phone away until I'd left the area.
Next, I'd arrive at a big fish market. I stopped to watch the locals bring their early morning catch in from the water. Women with giant buckets of sardines hurried from boats on the shore across the sand and into the market. No one said a thing to me or even bothered to recognize I was there (not a complaint). Everyone was so busy working and bringing in the "goods," I was able to just become a fly on the wall and watch the action. I loved it. After a few minutes near the water I took a quick walk through the market. It was bustling with activity.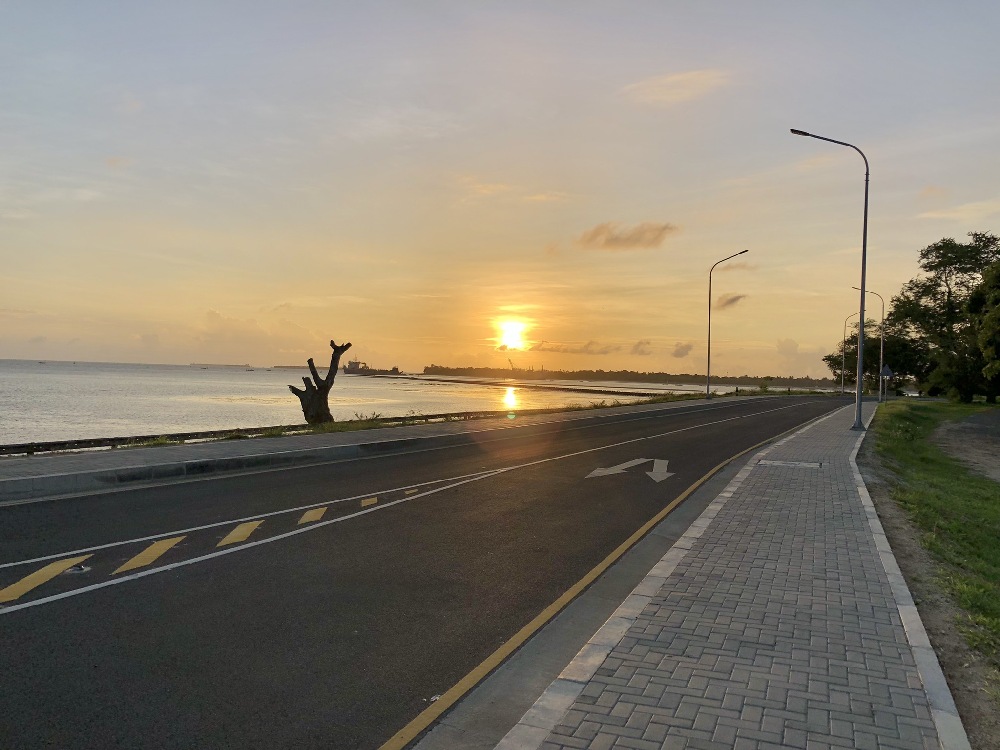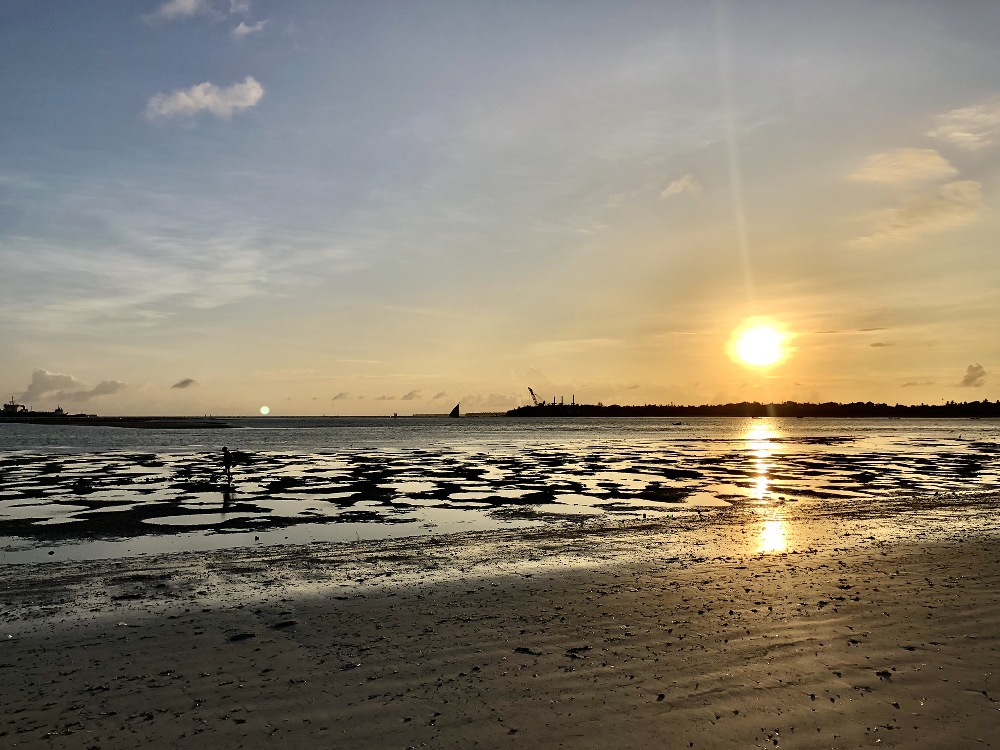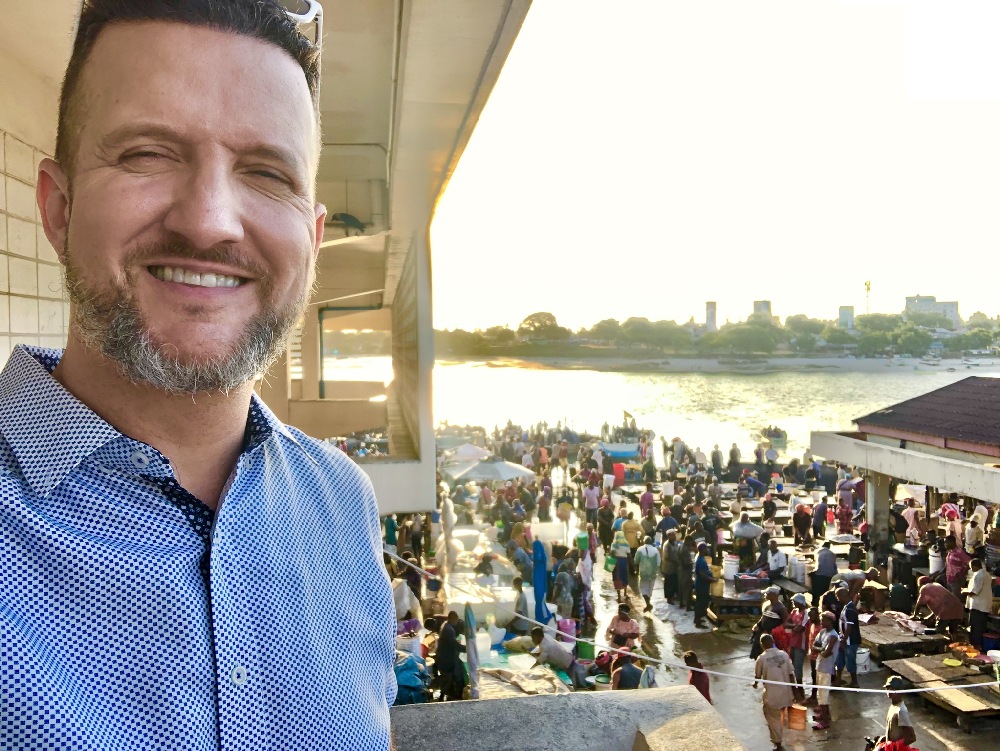 Rush Hour
I spent the next half-hour walking through town as the city awoke. I enjoyed the very beginnings of what seemed to be a very busy day for the capital. I walked by a half-dozen ferry companies with signs advertising trips to Zanzibar. The island is another reason I must return – you can't go to Tanzania without enjoying Zanzibar. It's a sin!
I finished my morning with a local breakfast. I'd made a point to find chipsi mayai, which is nothing more than a potato-egg omelette, but nevertheless a street food staple here. I wasn't leaving until I had one. So I did, along with a Zanzibar Macchiato at City Square Restaurant. Hey, if I wasn't going to Zanzibar, I was at least going to drink a coffee named after the island.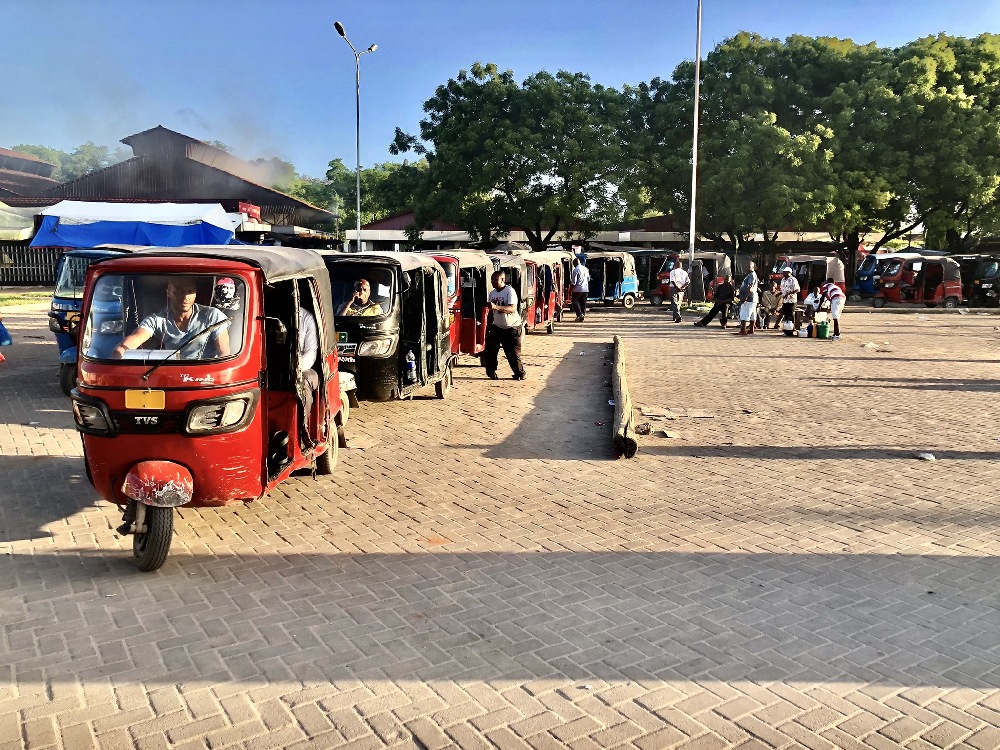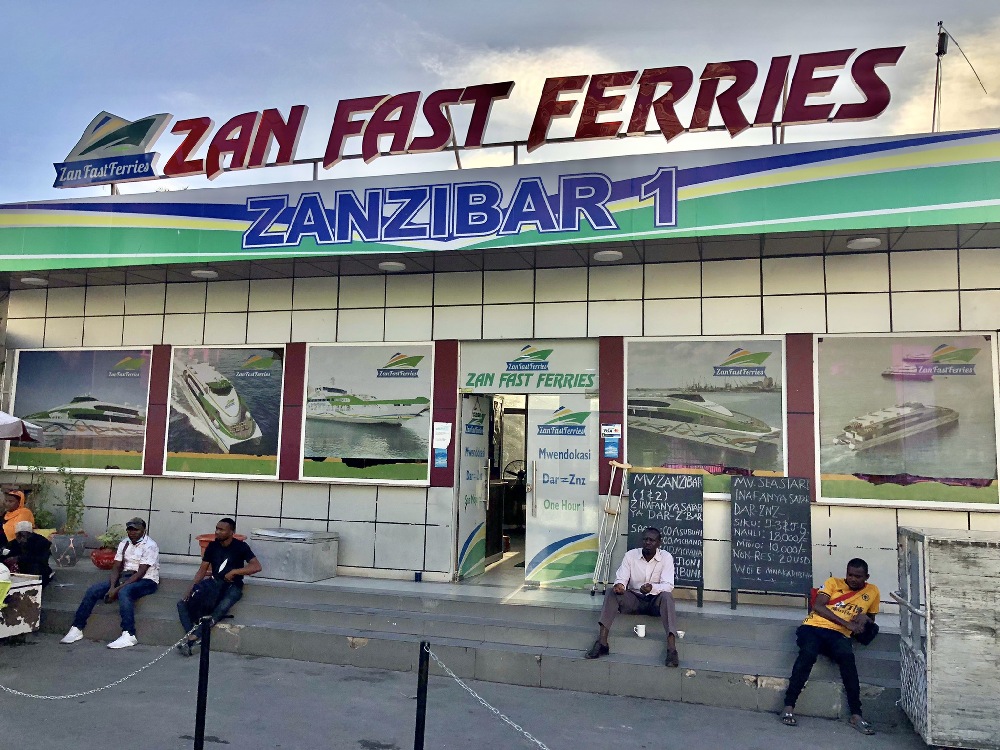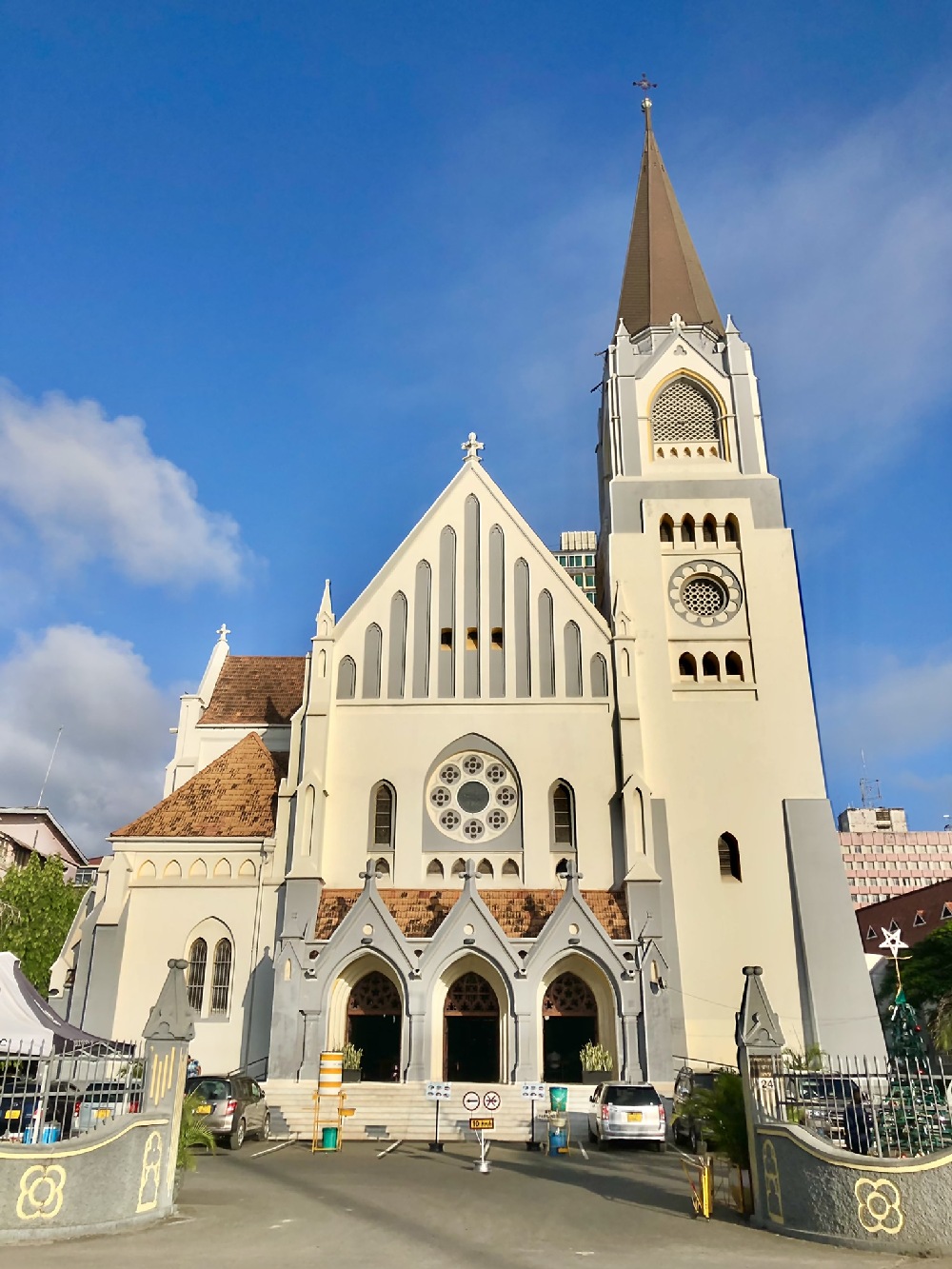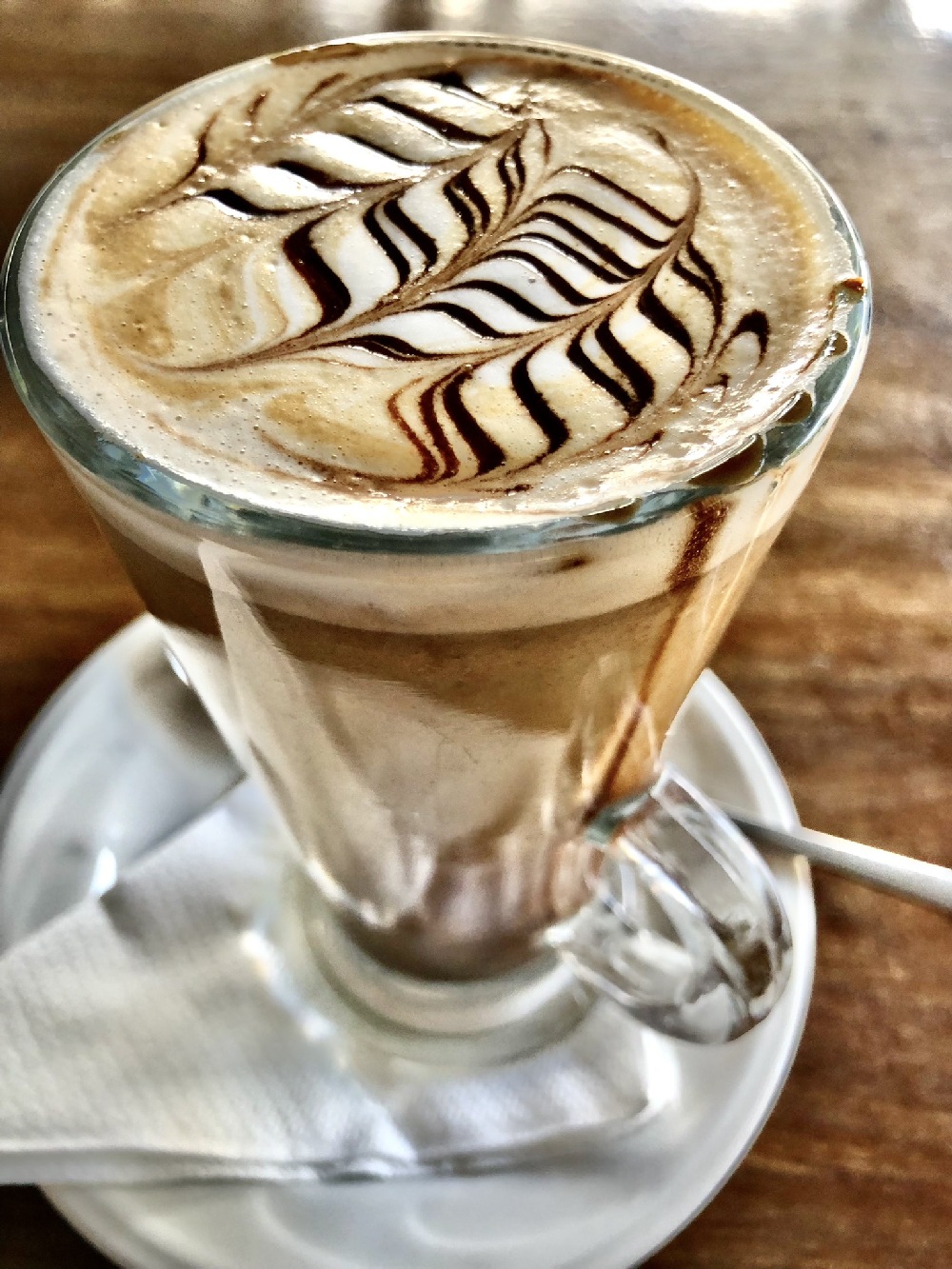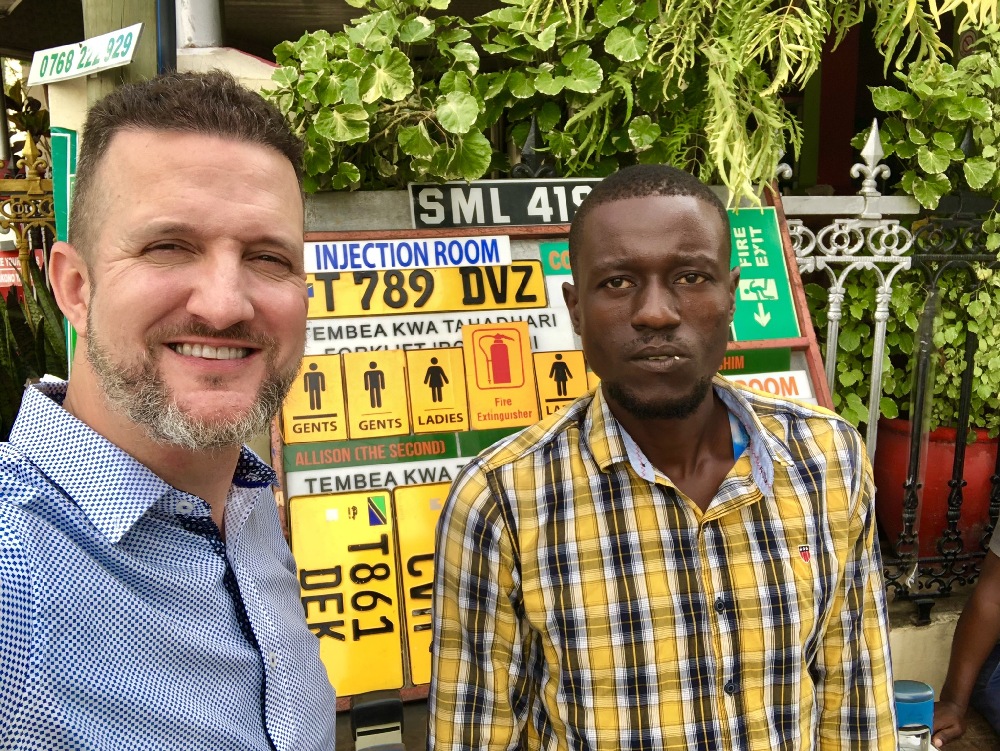 I'll be Bach
Time to go. I grabbed an Uber to the airport and soon I was on my way to Comoros.
I have to come back…to spend more time with the friendly folks of Dar Es Salaam, and of course, to spend some time in Zanzibar. I hear the safari scene is just amazing in Tanzania. There are so many reasons calling me back.
FUN FACT: For many years, my radio show aired in Dar Es Salaam.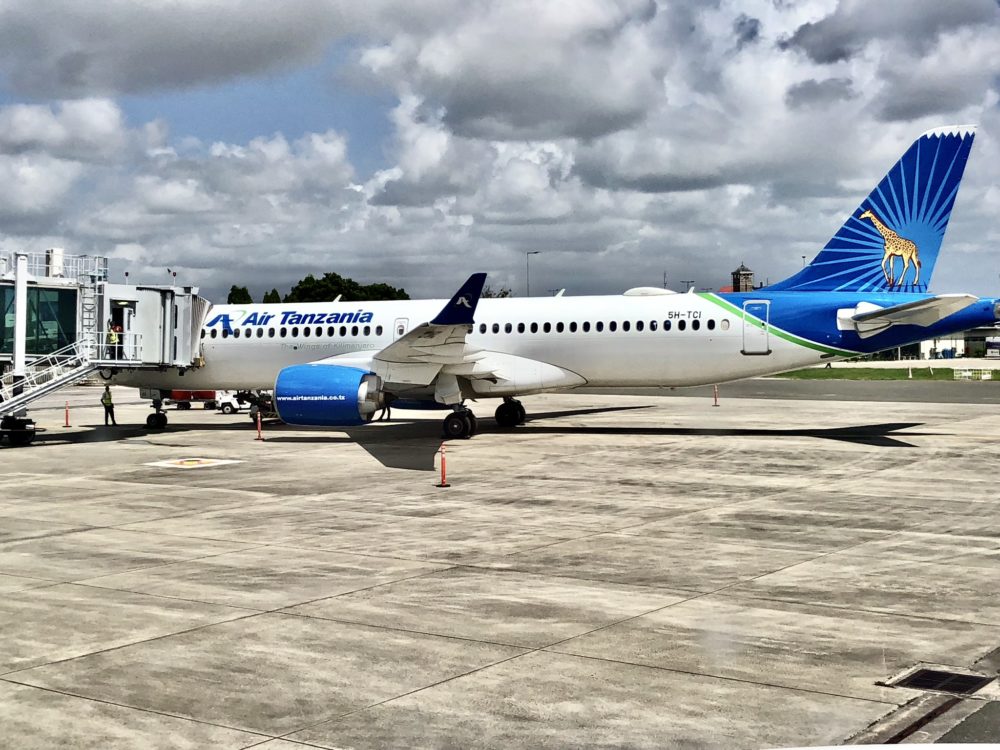 This entry was posted in
Africa