BEEN
I'll start by noting that Northern Ireland is not its own country. Well, I guess it depends on who you ask; but it is definitely not one of the 193 fully recognized nations that I'm on a mission to visit. It belongs to the UK, just like Scotland, Wales and a handful of others. It is, however, listed as a country on the BEEN app, and even though I'm a little embarrassed to admit it, checking off the "Northern Ireland" box on one of my favorite apps was indeed my primary motivation for spending a night in Belfast.
At the risk of taking you all the way into geography-nerdom, here's just a few things about this simple and free app that I love. The Been app is probably the simplest application on my phone: It's just a map of the world. The countries are gray and turn orange with each nation you visit and manually tick-off. One of my favorite things to do as soon as I touch down in new a country is fire up the app and check-off the place I've just arrived, turning the inside of its borders from gray to orange on the map. It's very satisfying and even a little ceremonious, if only in my head.
But the Been app has a handful of other nations listed in addition to the infamous 193. Territories like the disputed Western Sahara and Denmark's Greenland are listed, along with many others. Even though my formal mission is to visit all "193," I couldn't bear to leave the Been map incomplete – so somewhere along the line, I made up my mind to see all 200+ nations listed in the app.
I imagine the app was designed by a Brit, because there are many random UK territories listed – more listed territories than of any other nation on the app, next to France and its collection of outside states (French Guiana, Mayotte, Reunion, Martinique, Guadeloupe, St. Martin, etc.)  Of course, there's Scotland, but there's also Wales and Northern Ireland. What's most surprising is seeing that smaller places like Jersey, Guernsey and Isle of Man are also listed. So now I have to see them – hence my stop in Belfast to color in the Northern Island part of the map. And I'm really glad I did. Whatever the motivation or intent, I fully enjoyed my two nights in Belfast.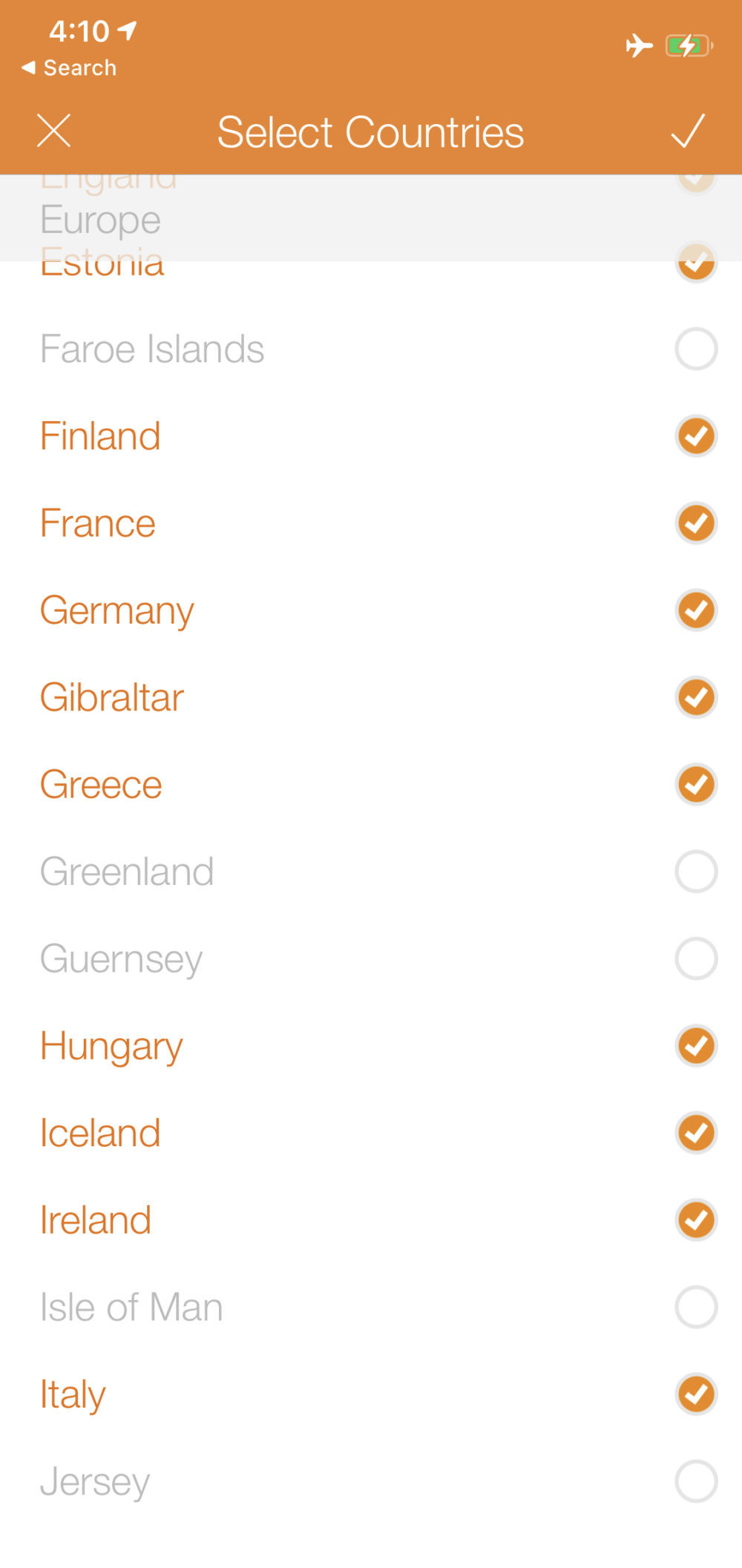 The Journey
Getting to Belfast was a trek and would take an entire day of flying. This particular trip started in Bulgaria, then Russia. Next, over to Central Asia for a week in Kyrgyzstan, Uzbekistan and Tajikistan. Today's journey would start with a 5:30am flight from Dushanbe (Tajikistan) to Istanbul, Istanbul to London, and finally London to Belfast. Whew! What a jaunt!
Note that there are two airports in Belfast: Belfast International and Belfast City. By the end of this super long day of travel, I was happy to be landing into Belfast City. It feels very much like a small-town airport – comparable to somewhere like Madison, Wisconsin, versus the bigger Belfast International. The airport was also only three miles from my hotel versus the 18-mile trip from Belfast International. By 8PM I just needed a bed and I was so grateful I didn't have to spend another hour in a taxi.
RAMBLIN' TIP: If you have the option, always choose Belfast City over Belfast International – so much easier!
Man About Town
I spent most of the day on foot, out on the streets early to watch the city wake up. I had no agenda, aside from an 11:15AM appointment at a clinic in the city for a darn Covid test. My first note about this stop was just how lucky I got, weather-wise. Really, I had amazing weather on the entire trip. I knew the Bulgaria, Russia and "The Stans" might be hit or miss, but I absolutely conceded to the fact that I would just have to endure crappy weather in both Belfast and Edinburgh on this stop. C'mon – the UK, in October? Of course it's going to be rainy, dark, cold and miserable. Is there any other way? I packed thermal underwear, long-johns, a jacket and warm cap. But holy cow, I actually dodged precipitation on both ends, landing smack dab into a small respite of sun and blue skies and really couldn't be more thankful. I was so very grateful I'd arrived at just the perfect moment to enjoy a beautiful day in Belfast. I hit the lottery, really. Hashtag blessed.
I loved just wandering and getting lost in the city – both the commercial and residential sections. Here's a ton of photos of the things I saw that first morning.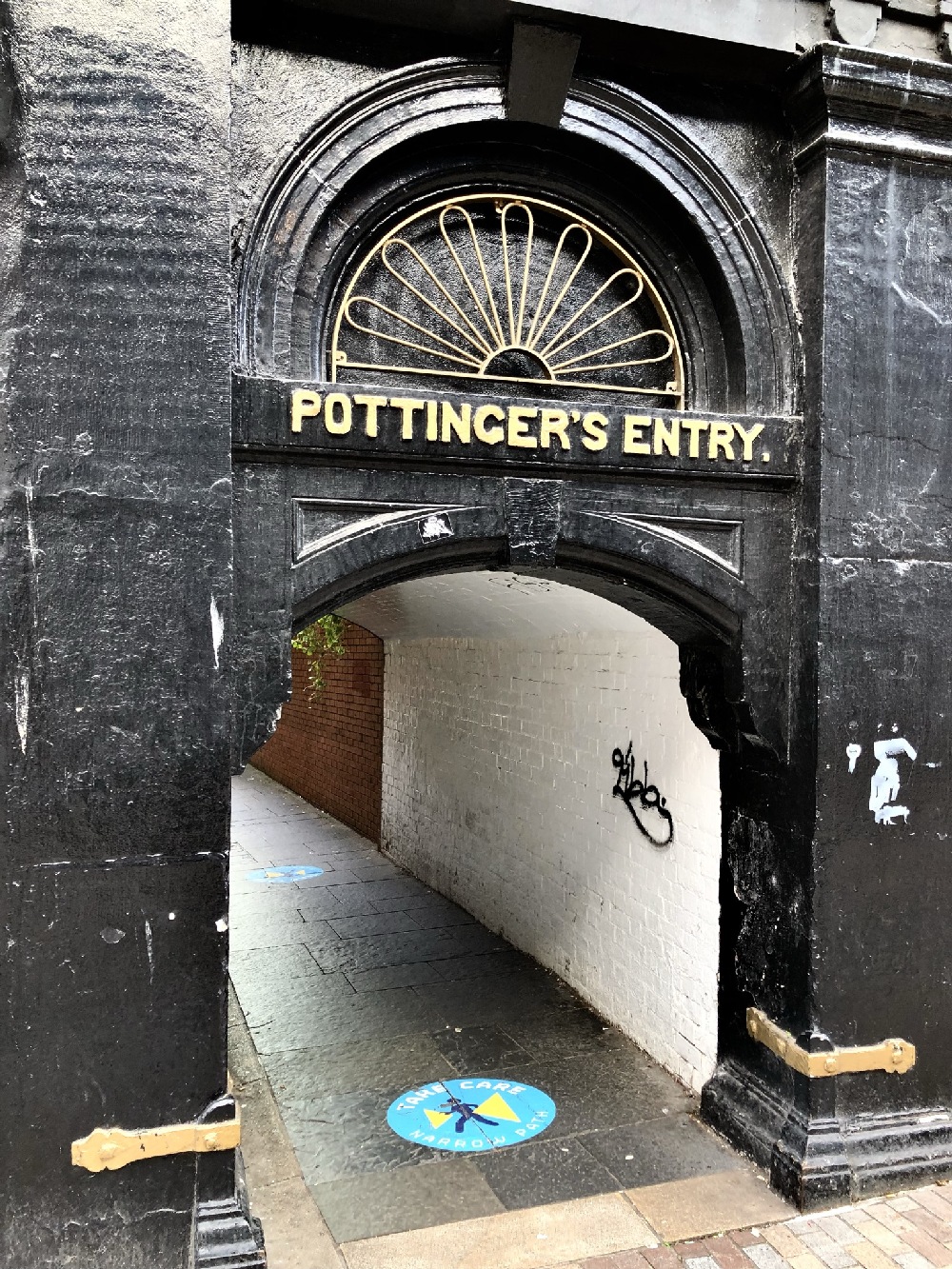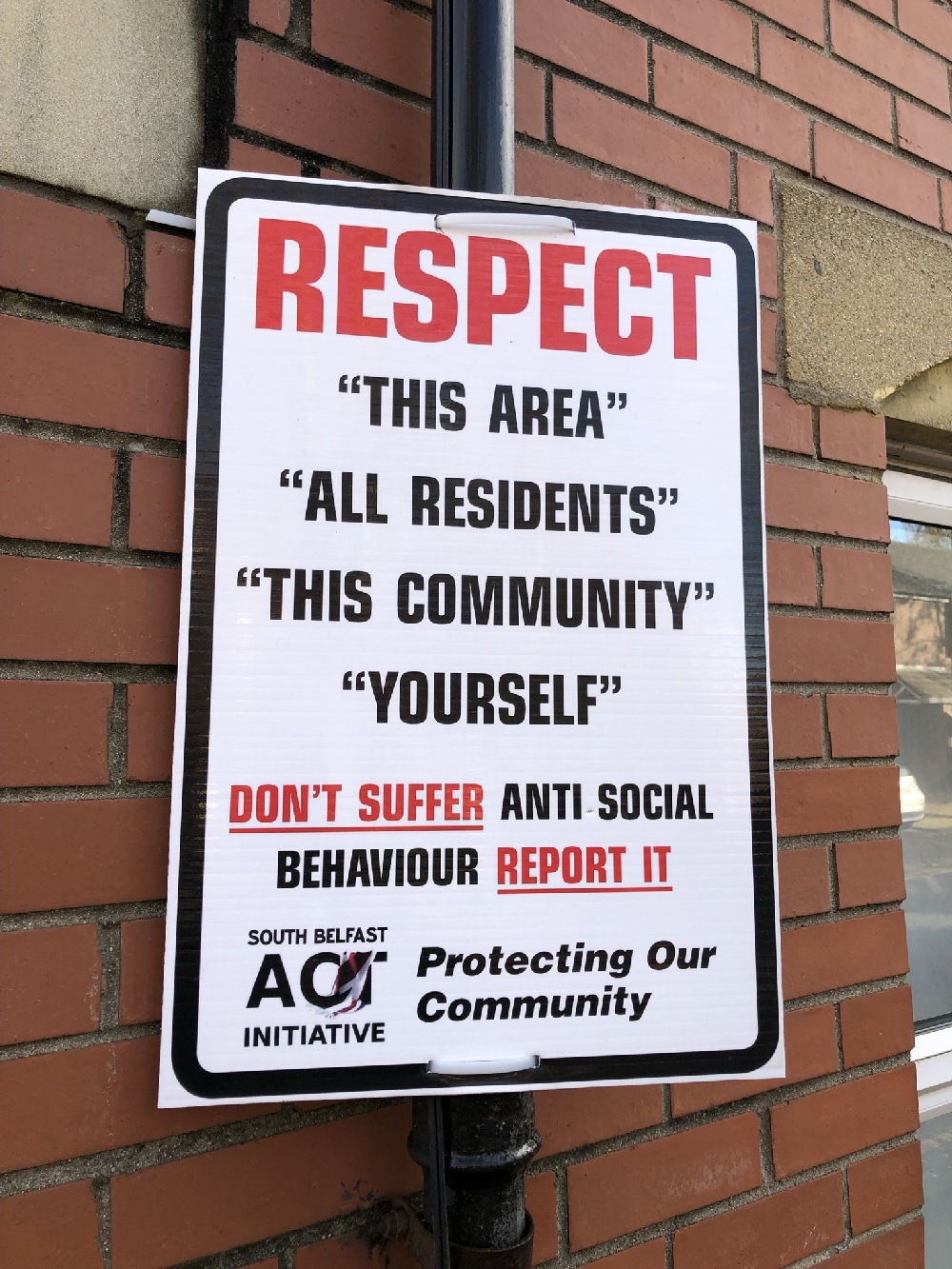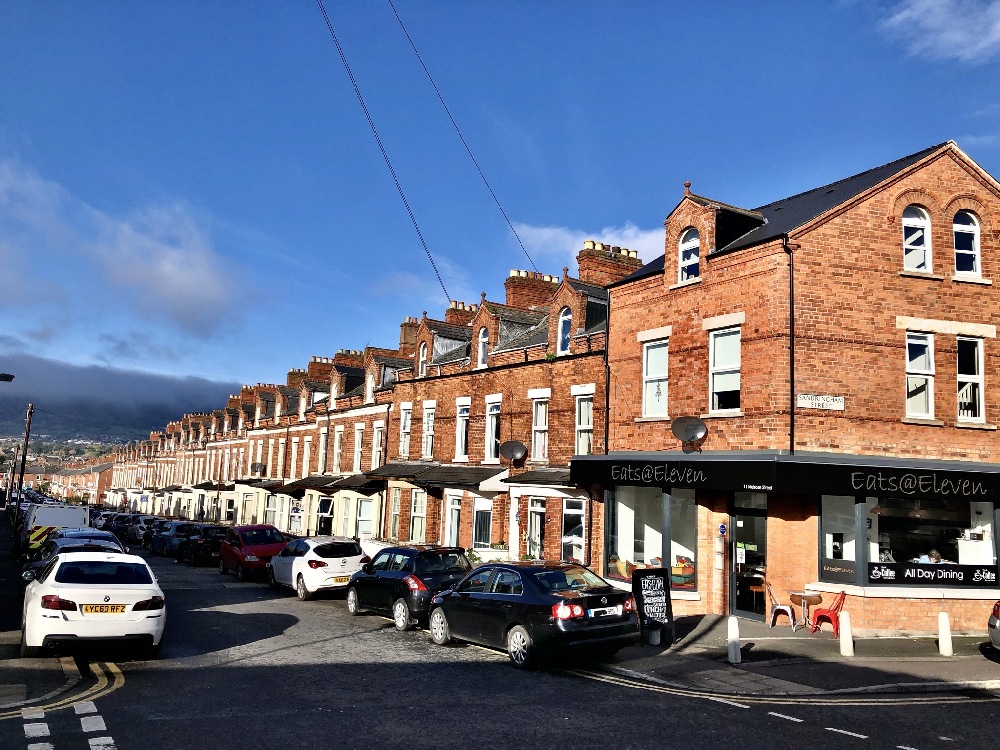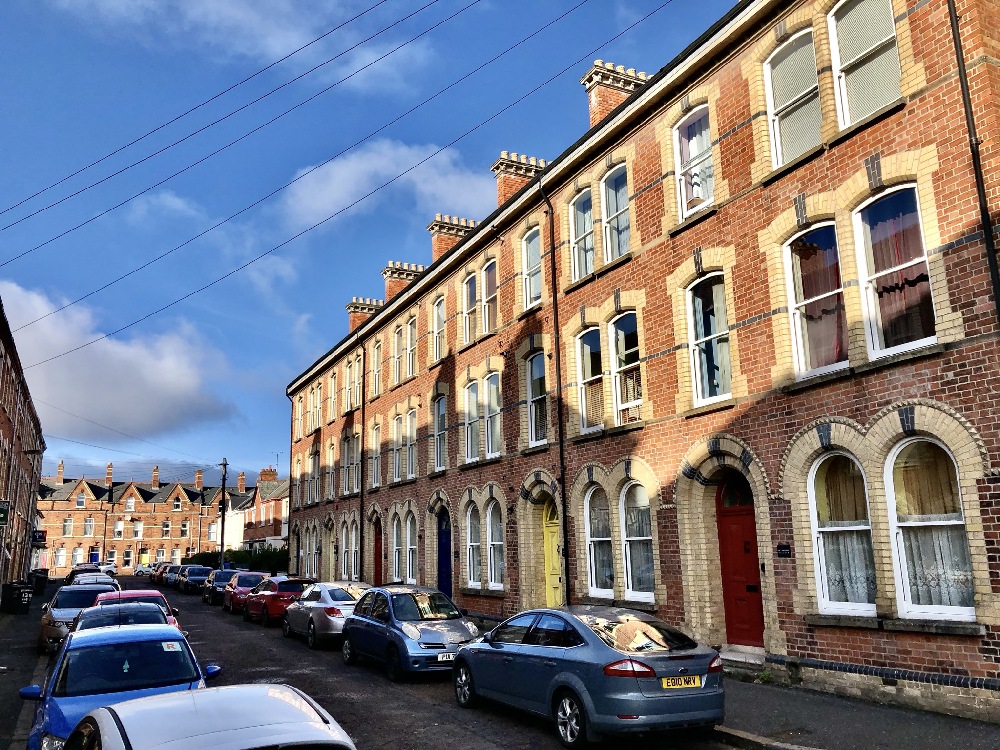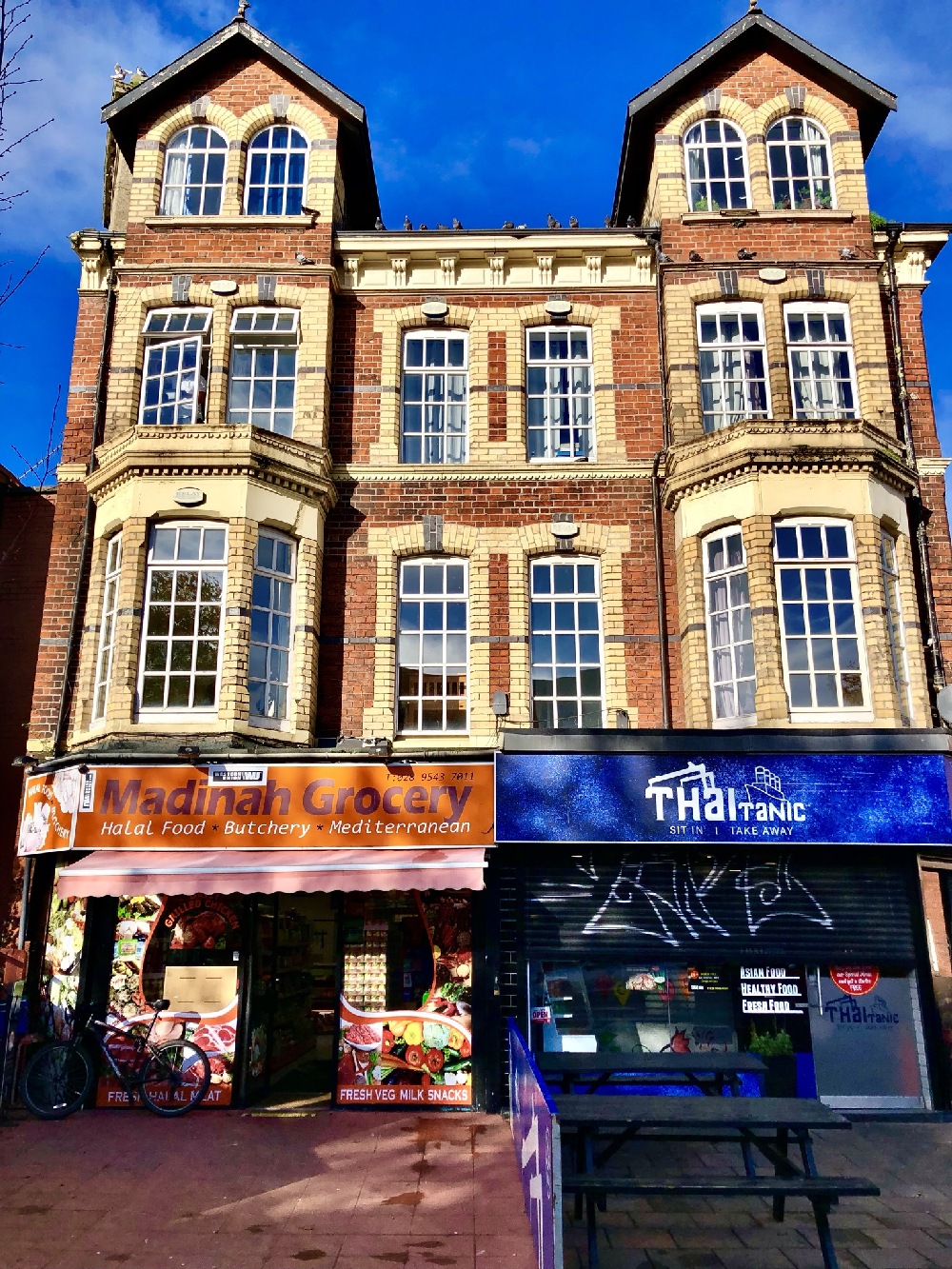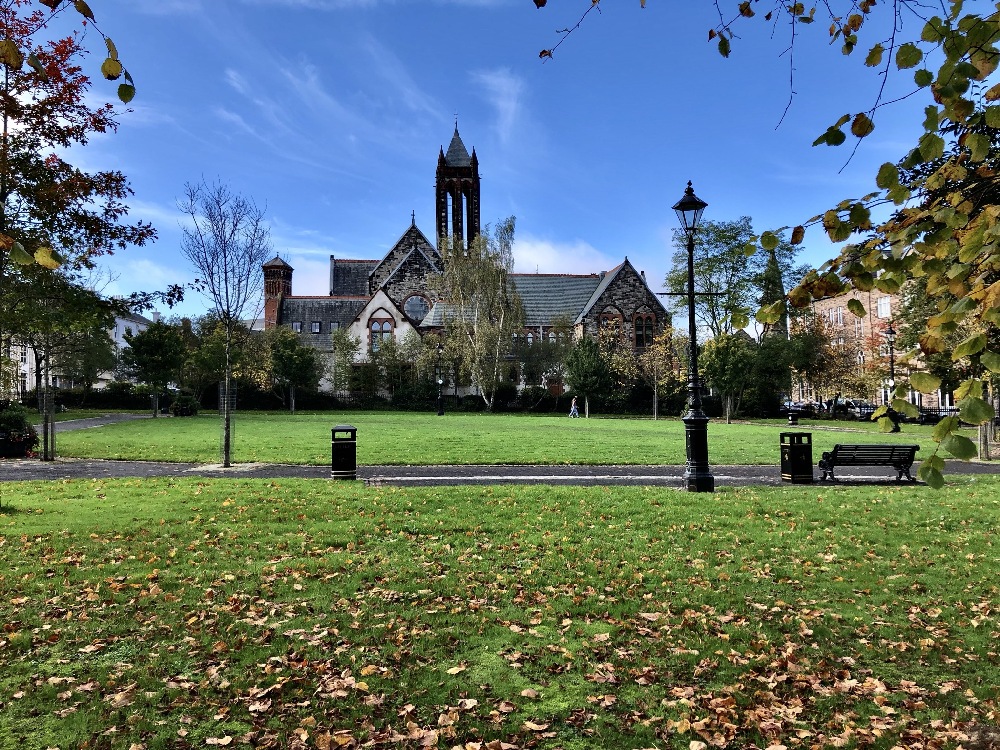 The Wall
I'm the first to admit I did not and still do not have even the smallest understanding of Belfast's political past, or present for that matter. I do know that it is long and tumultuous. I remember hearing about the IRA and bombings when I was a kid, but that's it. So when I took an Uber over to the Peace Lines or Peace Walls, I wasn't sure what I was looking at. Wikipedia taught me that these tall walls were a series of separation barriers that divided predominantly republican and nationalist Catholic neighborhoods from predominantly loyalist and unionist Protestant neighborhoods. That being said, I still don't know what that means. It's perfect timing for the movie Belfast, which was just released and is next on my list to watch. I might even go take Mom to see it this weekend. I really wish I could go on about the history of Northern Ireland, and these walls – but I'm not there yet. I hope to be much more educated about the situation in the coming weeks. If you can't wait for my revised report with more info, here's the Wikipedia article on the Peace Lines HERE.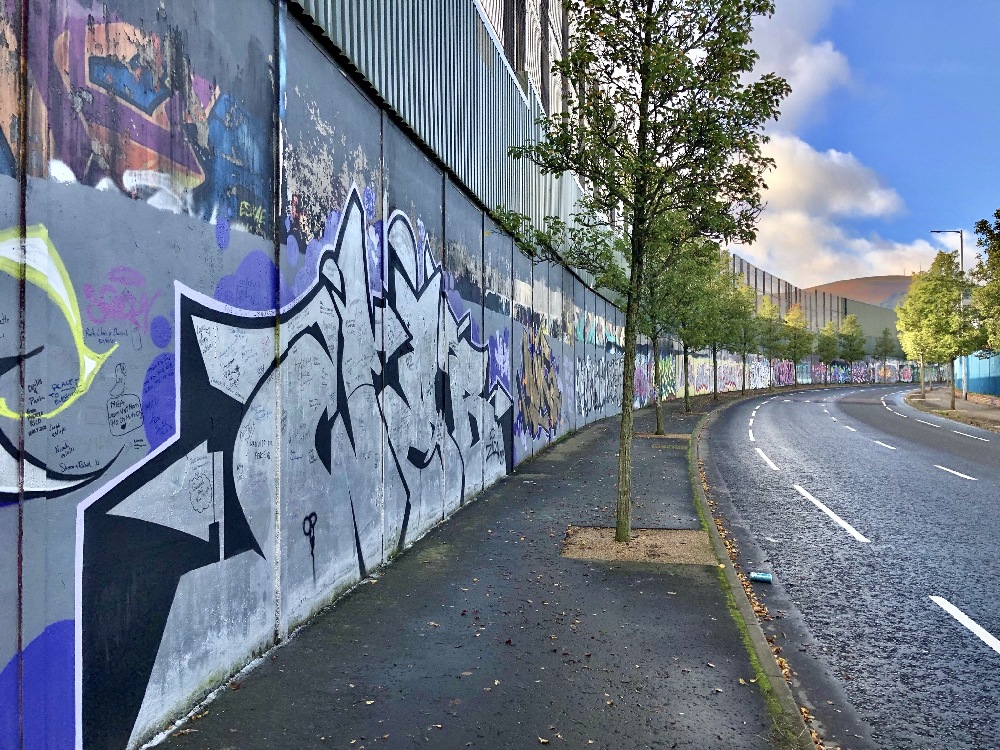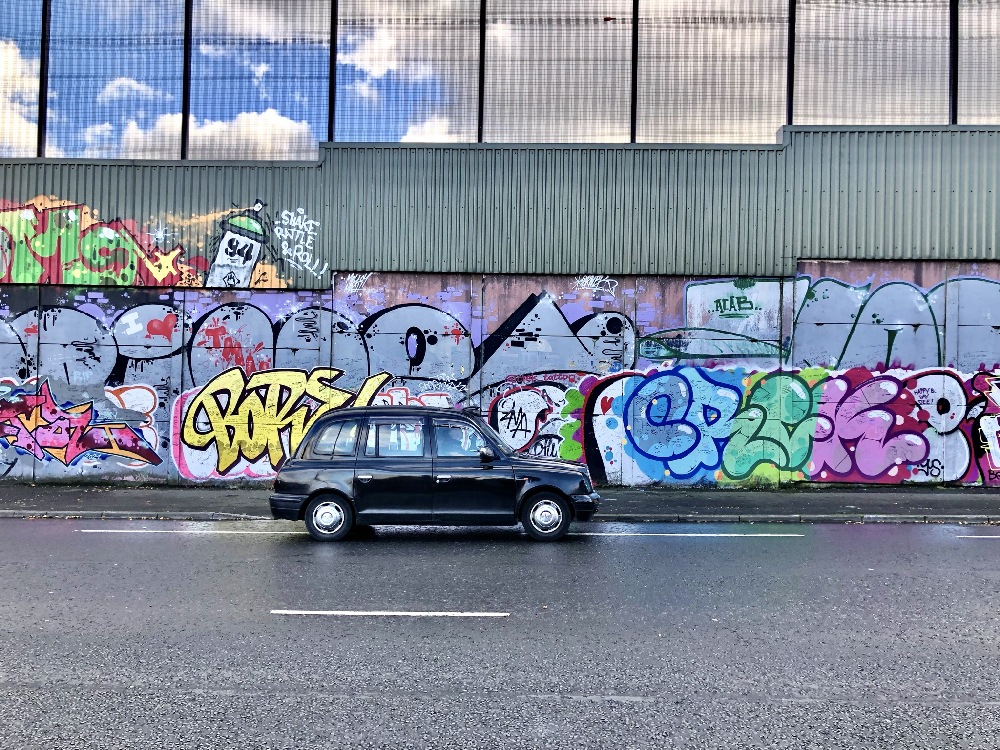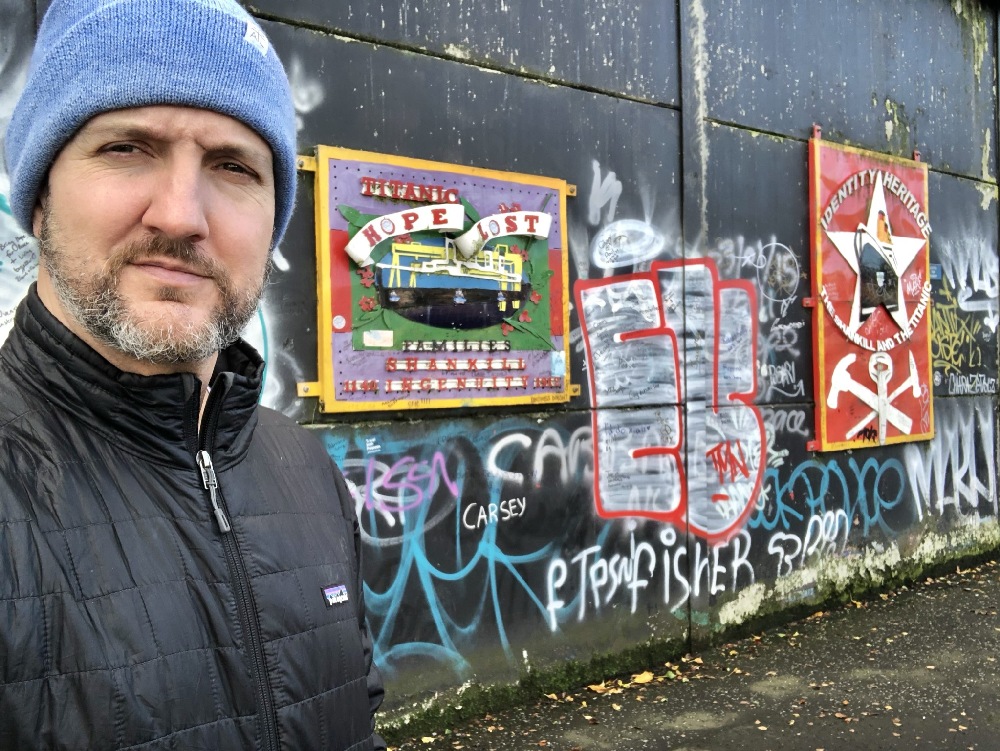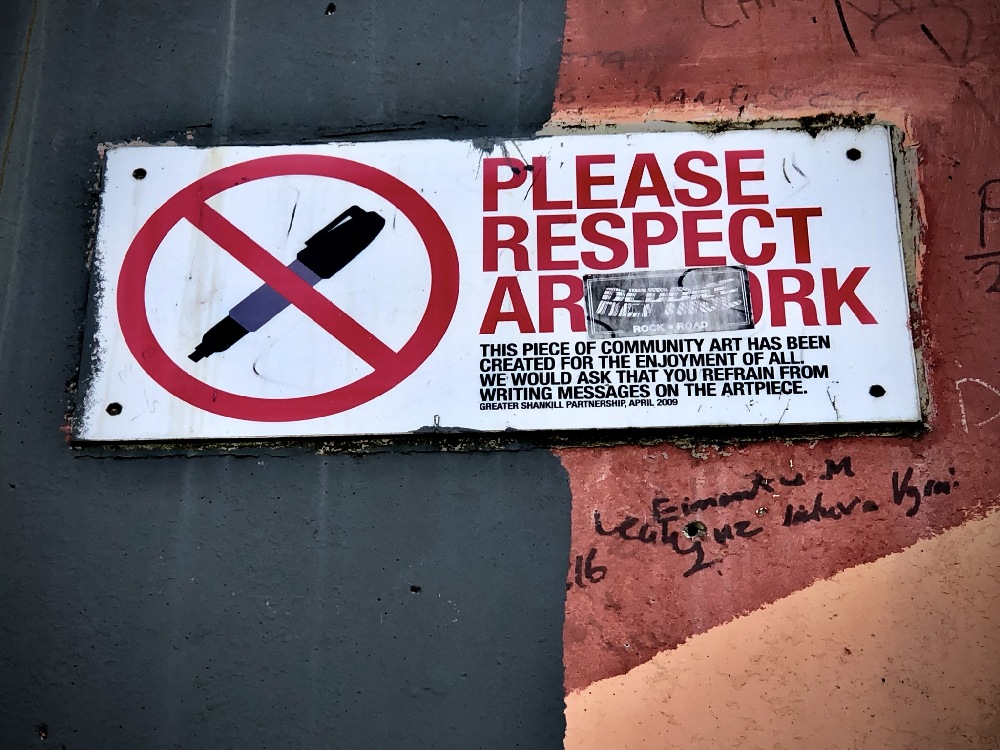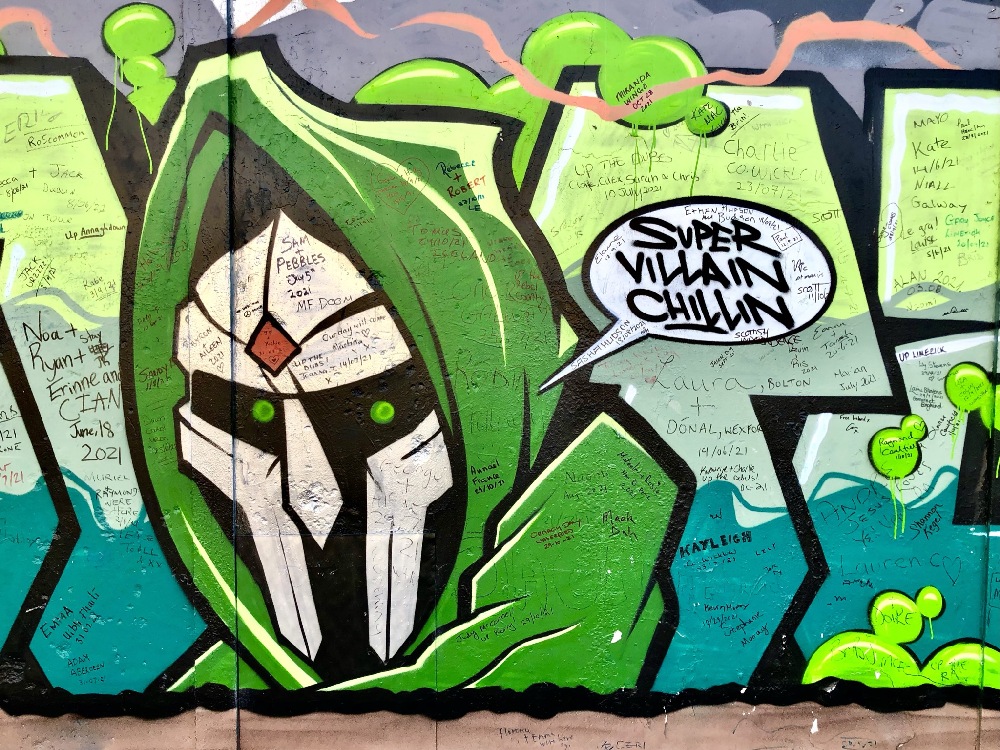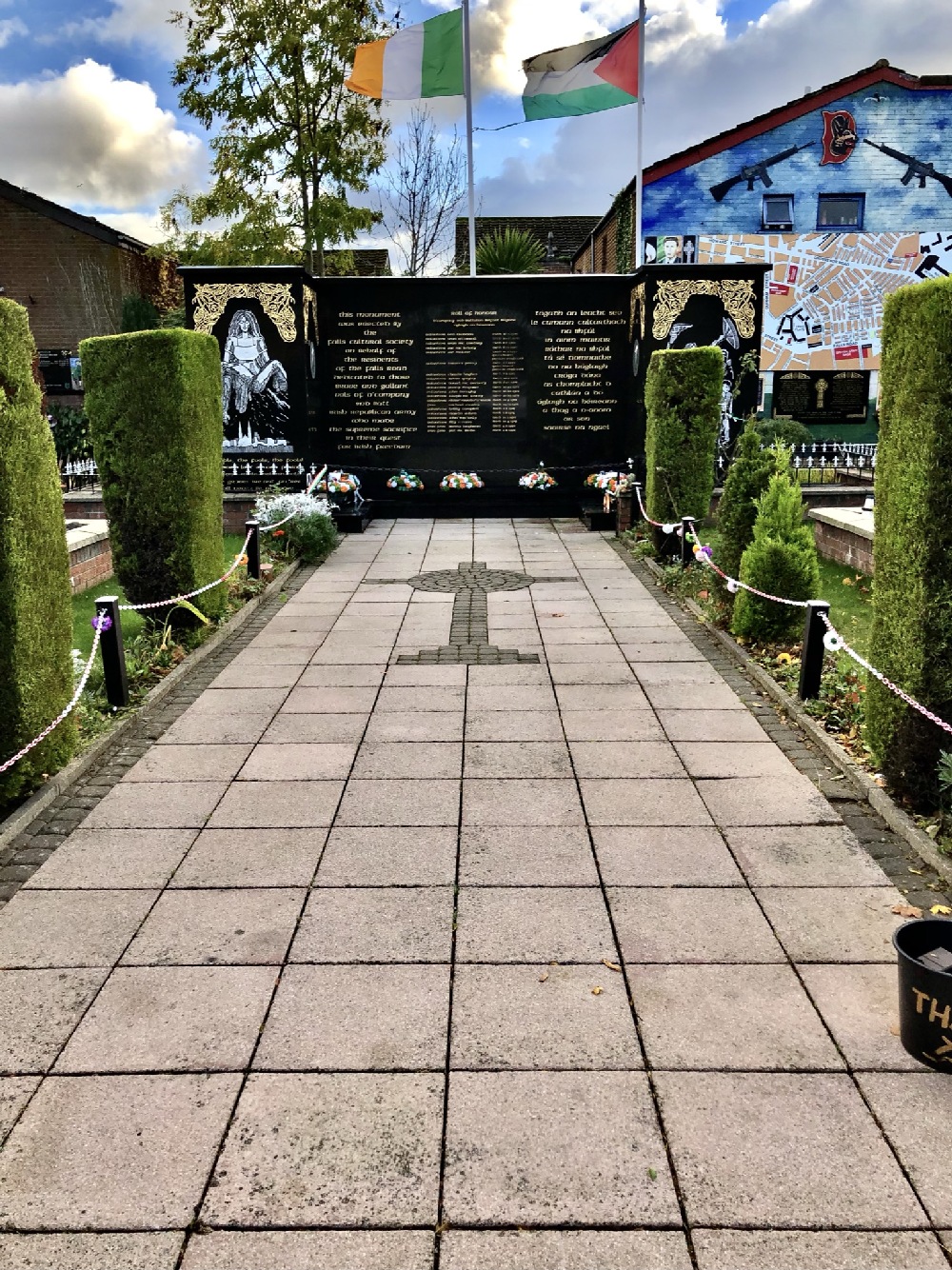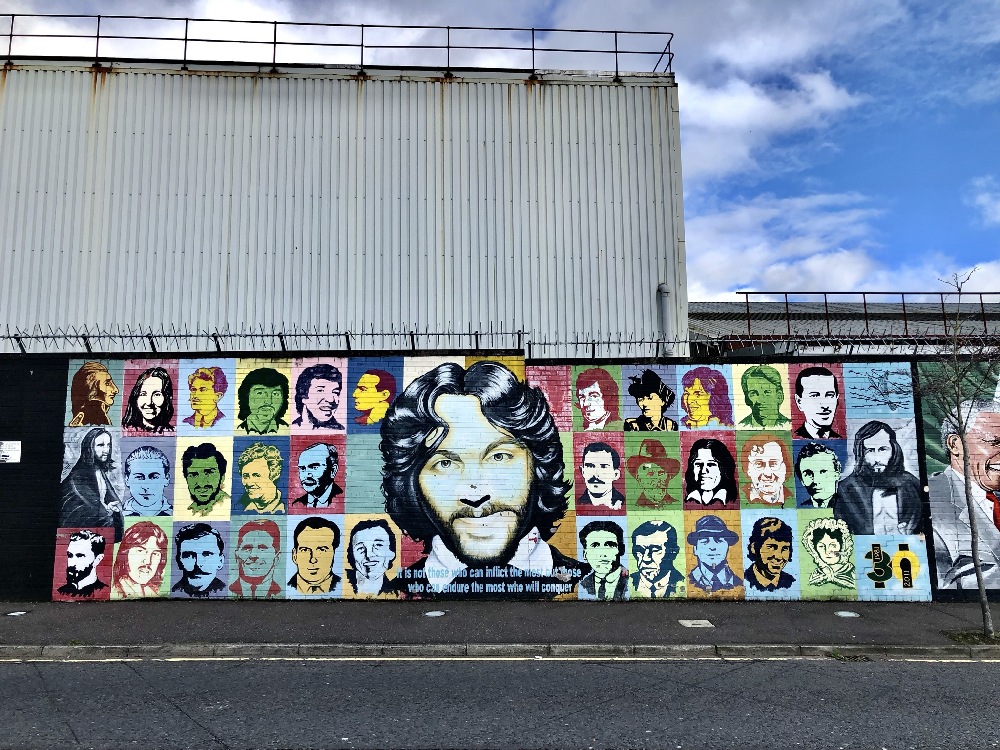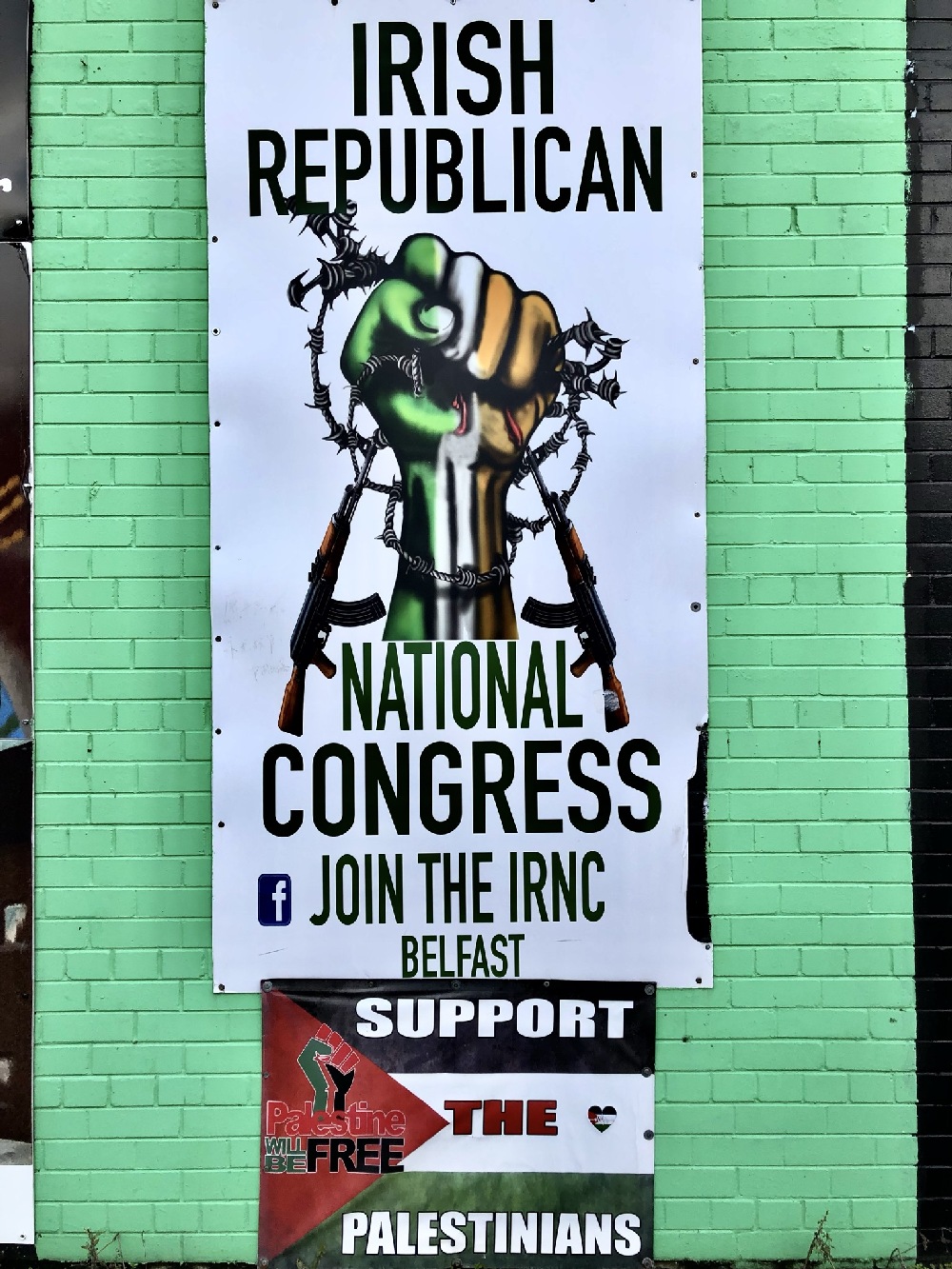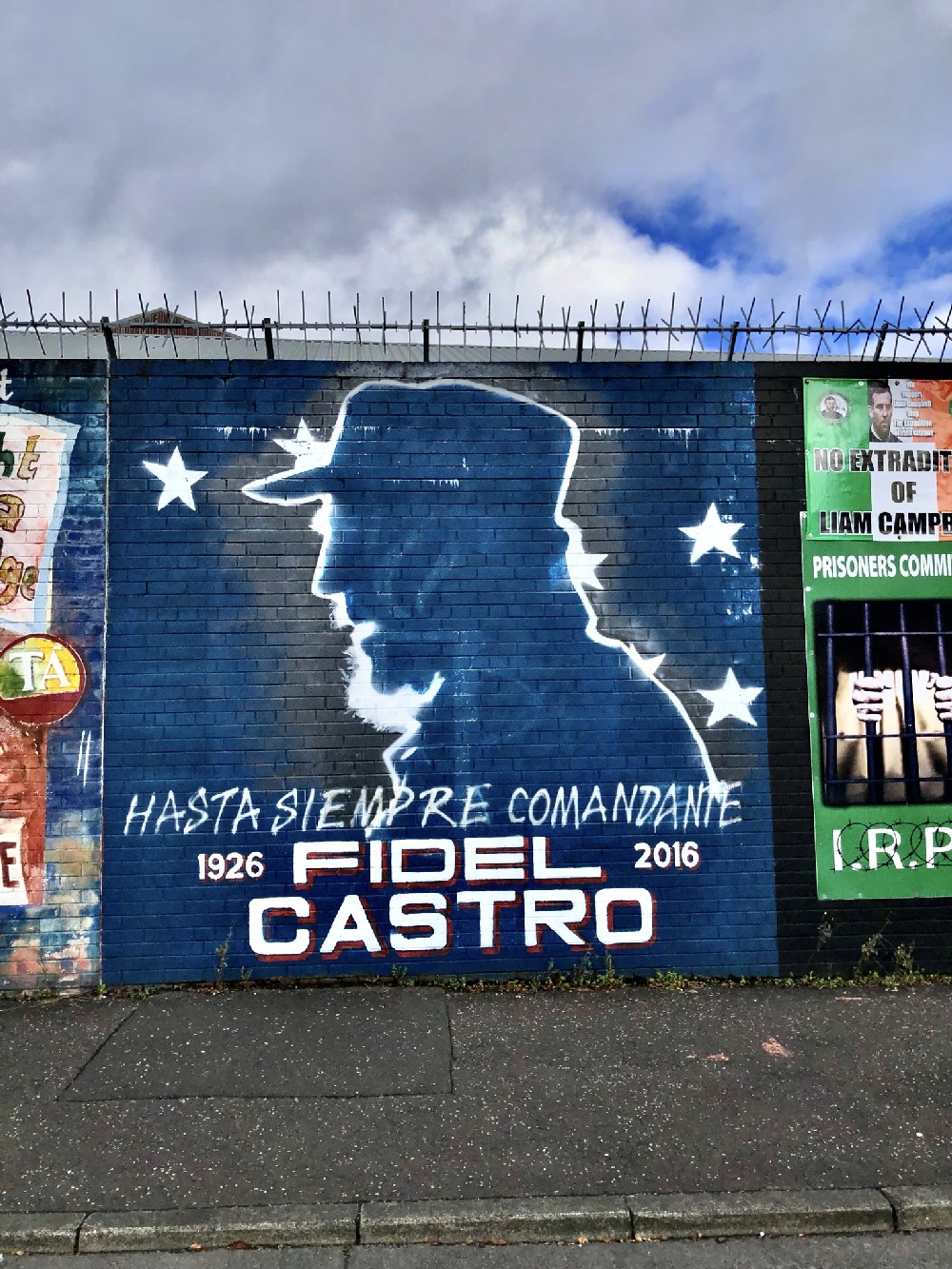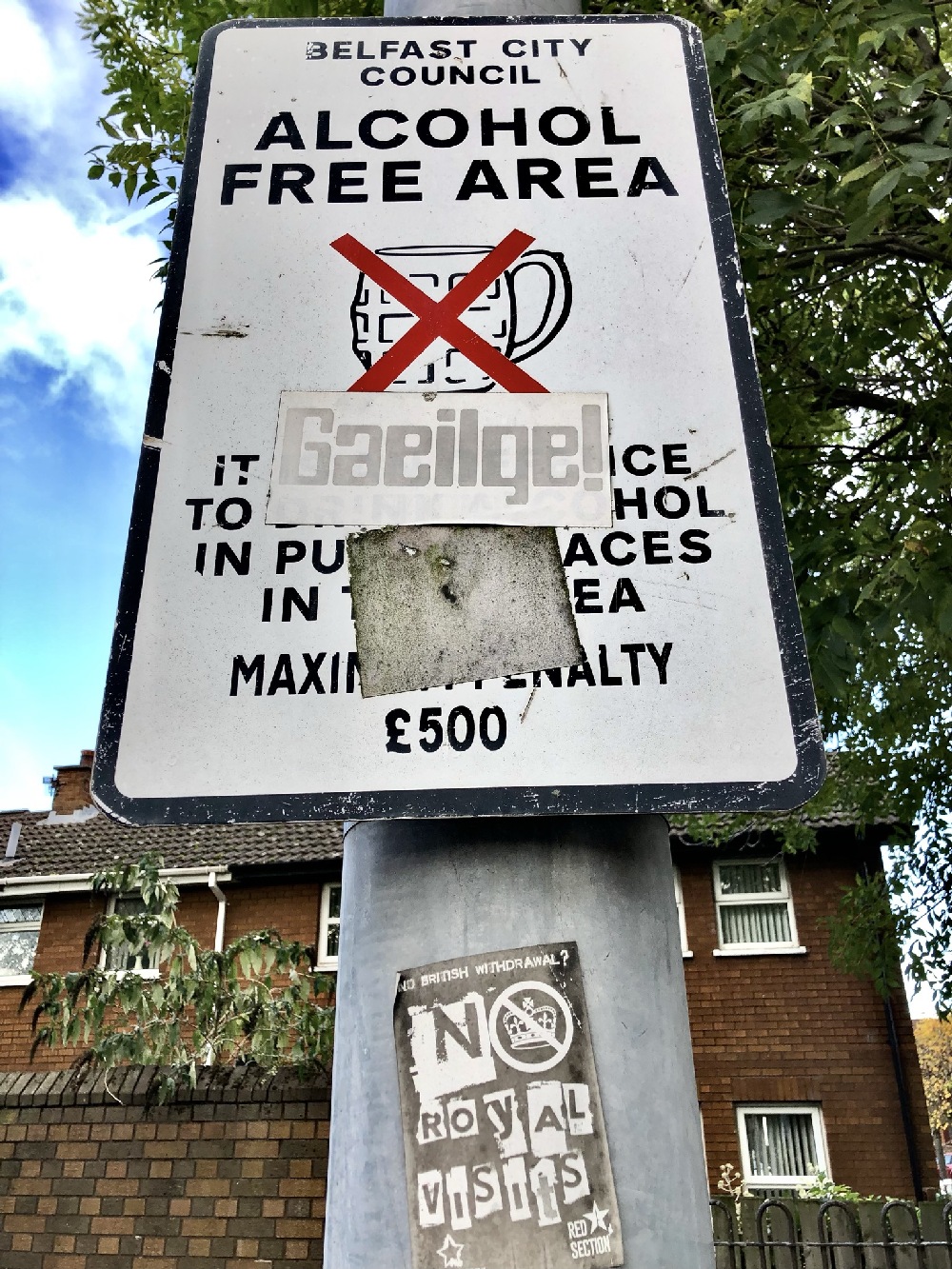 Afternoon Delight
From the Peace Walls, I jumped on a bus (The Glider) and headed back to the center of town. I found it interesting that there were police on the bus checking people's tickets. Back in town I was on a mission to find Alec the Goose, and I did! And it just wouldn't be right to visit Ireland (Northern or "regular") and not stop into a pub for a Guinness. So I did that, too. What a fantastic day in Belfast. My feet were aching, but my heart was full.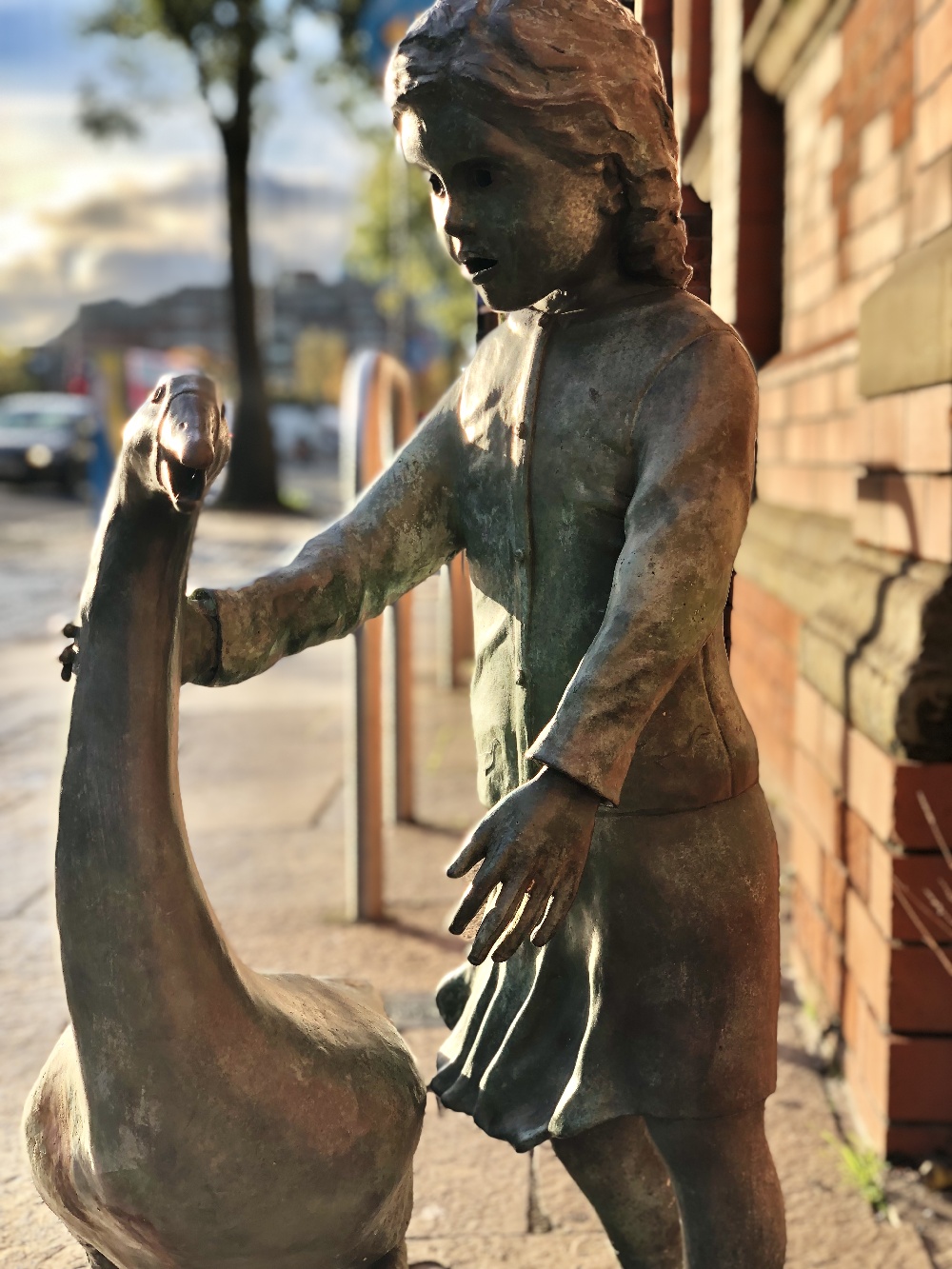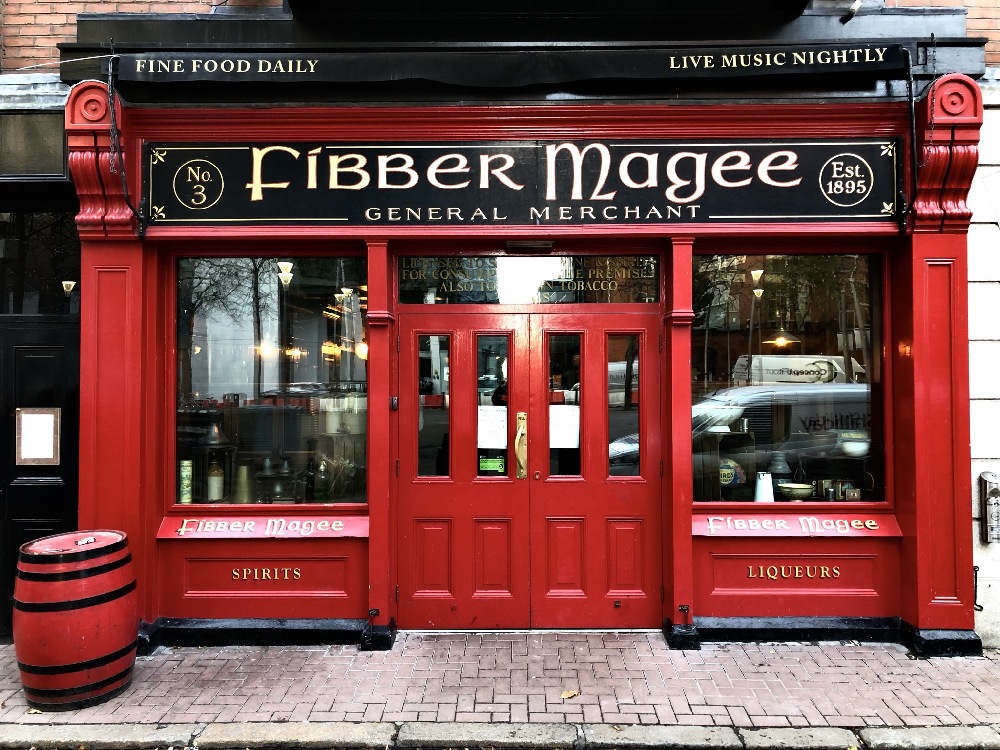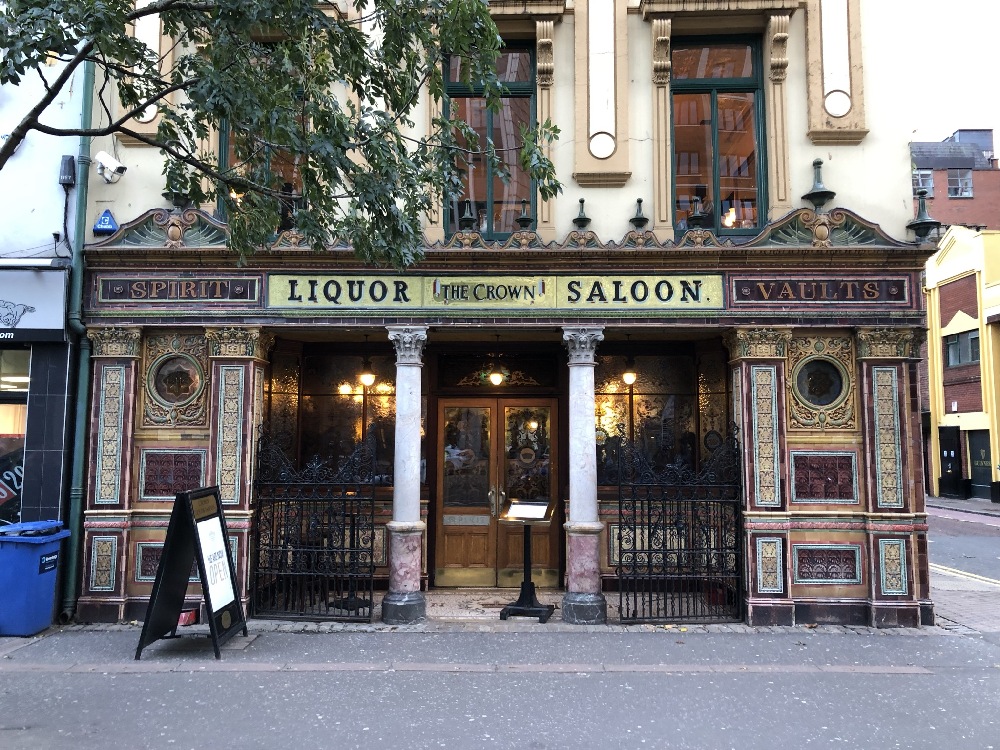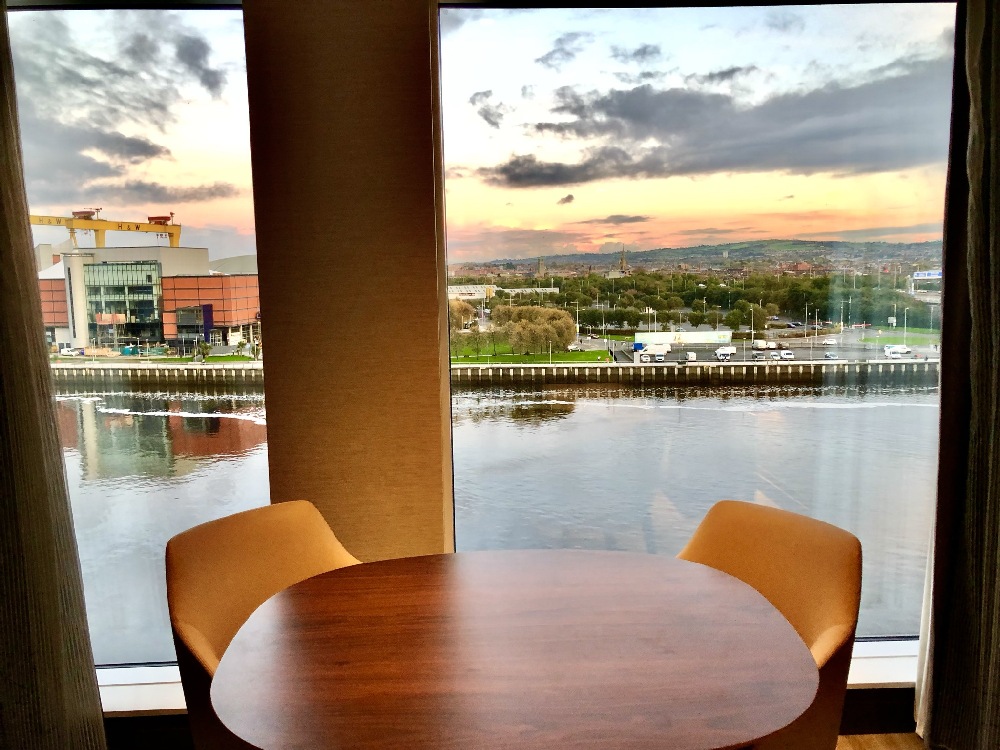 RAMBLIN' TIP: Book a great hotel in Belfast HERE.
Taco Bel…Fast
I get such a kick out of seeing taco joints in foreign, non-Latin American countries. Such was the case tonight with this taco truck simply named Taquitos. How could I not try tacos made in Ireland? These lads sure were busy – they had a consistent line of locals waiting for their fix. The funniest moment was when one of the taco artists asked a customer what he wanted on his tacos. He replied, "Overhang." Overhang? What the heck is overhang? Is this some local vegetable or sauce? If so, I want to try overhang. Then, it dawned on me. He was saying "everything," but with an Irish accent so thick, it came out like "overhang." Overhang! Yeah!!! I'll have overhang too!
By the way, "Taquitos" is a cool name, but what a missed opportunity: Taco Bel-Fast for the WIN!!!
Morning in Belfast
My flight wasn't until after 11AM the next morning, so I used those last couple hours to get out again and walk the city, albeit a quick one. I thoroughly enjoyed Belfast, and though I would've loved to stay longer, to see more, eat more, and learn more – it was time to move on. I was happy I got such a great taste of the city in my limited time here. And as far as the divine weather, well it felt like I was getting away with murder. Thank you, Belfast!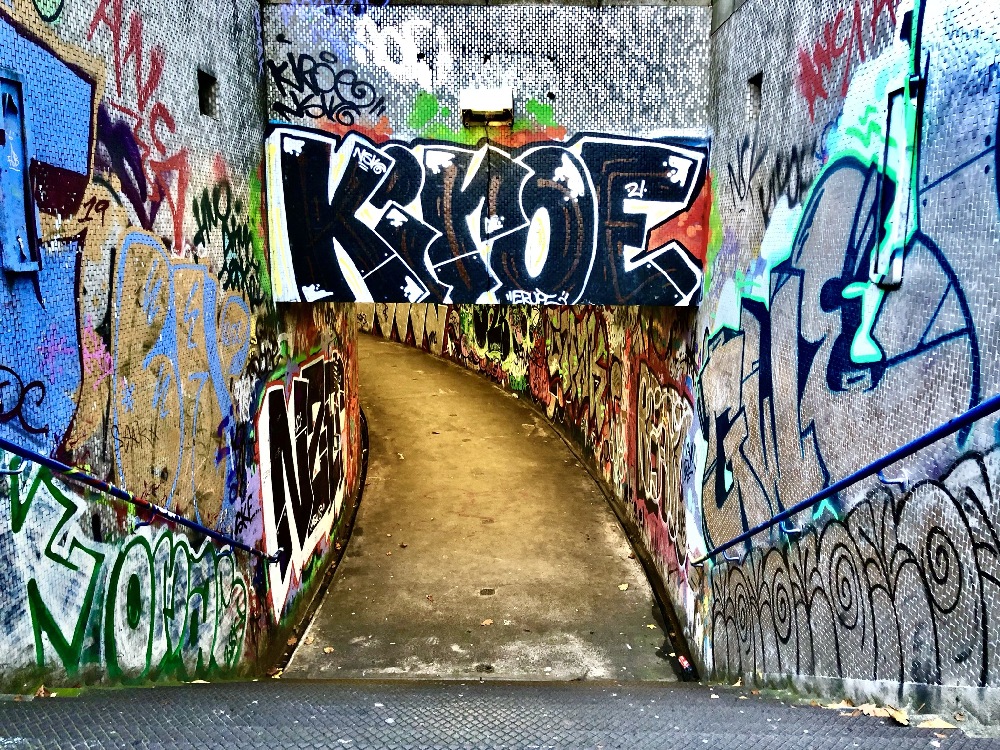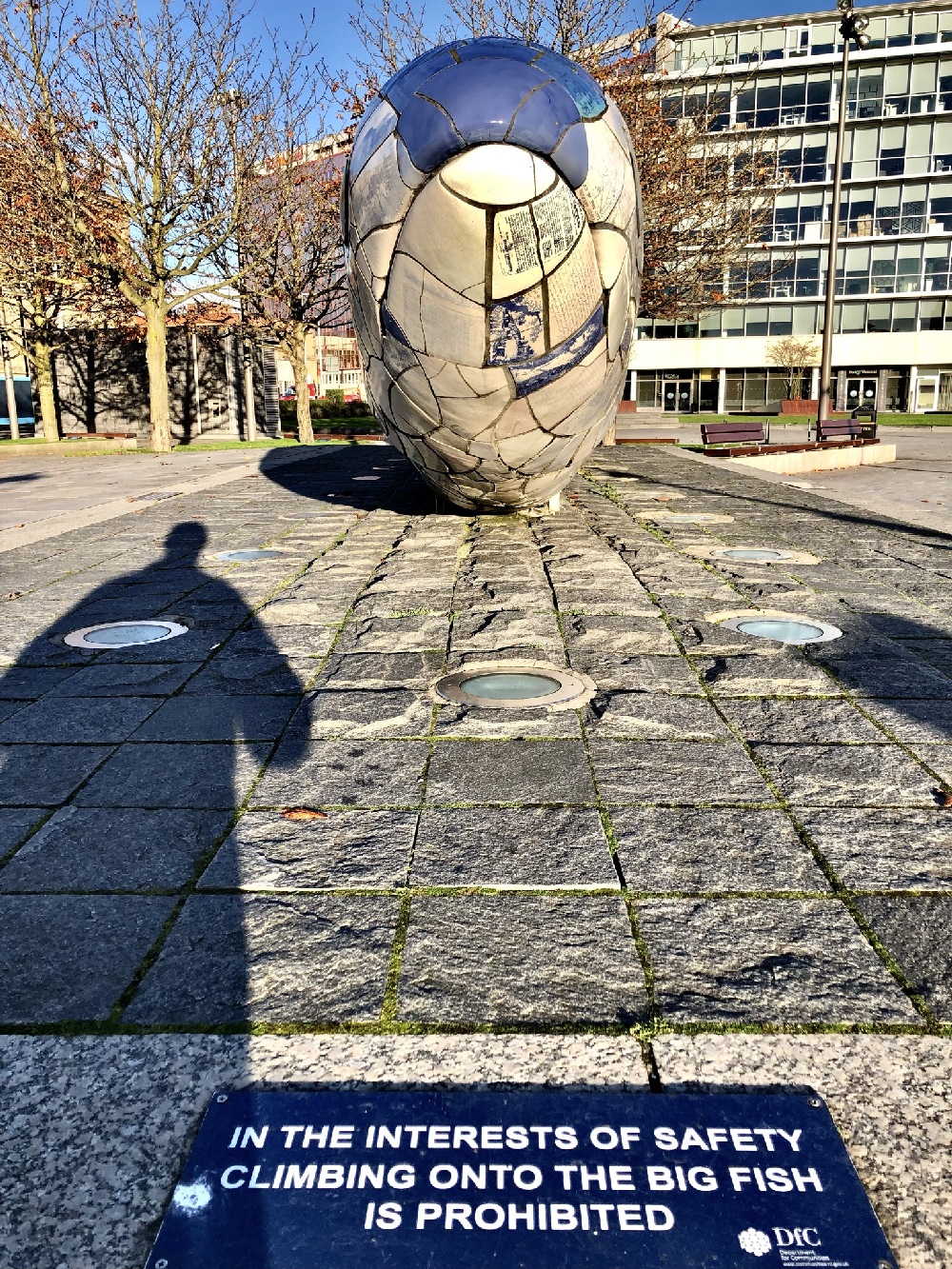 This entry was posted in
Europe