Laos would be the first stop on a giant, eight-country, end-of-year mega-journey. The grand voyage had been in the works for almost a full year. This was the big one! And just getting to my first stop, the capital, Vientiane, would definitely be one long and complicated journey, but I sure had a good time on the way. After all, getting there is half the fun, right?
It started with a train trip from San Diego (my home) to Los Angeles. Mom came with me; I'd drop her at my Uncle's in Pasadena so she wouldn't be alone for the holidays. My first flight was non-stop in business class from LAX to Hong Kong and was my first time flying Cathay Pacific. Thanks to signing up and earning points with the Cathay Pacific Visa credit card, the seat cost me nothing but a mere $80.60! Earning those huge credit card mileage sign-up bonuses is actually how I'm able to travel so far, so often, and in the lap of luxury called business and first-class. If you're interested in learning how I do it, go HERE.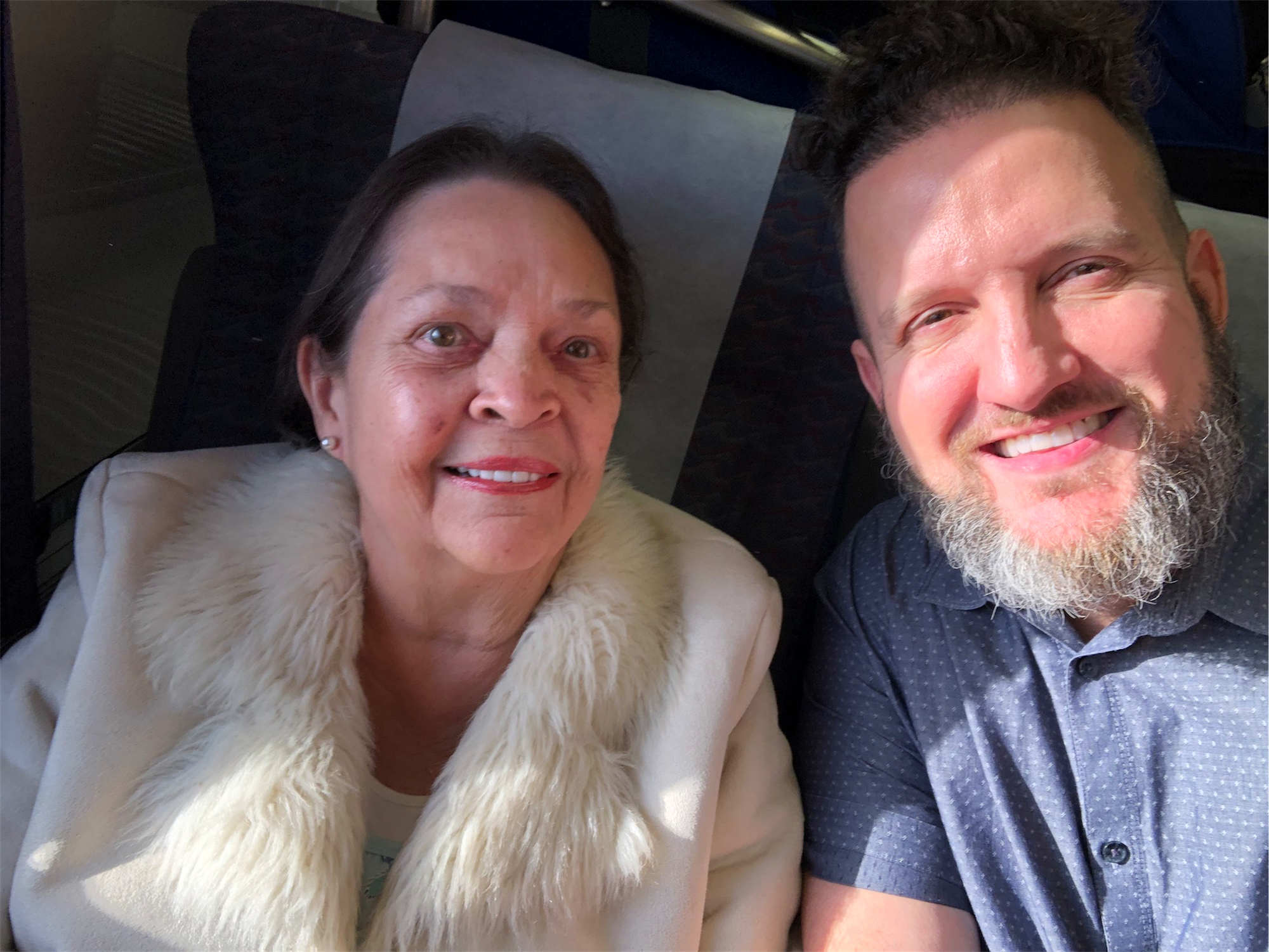 The Big Chair
I rarely write about the actual flight experiences themselves, and recently, readers have asked me to share a little more on what flying business and first class international is like. Since it was my first time flying Cathay Pacific, I decided to document the journey with a little more detail than usual. If you're not interested in the flight stuff, just scroll down.
First, the seat itself: It was a pretty standard (albeit really nice) business class, lay-flat bed, with robust storage options, including my own little locker, which I found really handy. As far as the bed itself was designed, it was one of the most comfortable sleeping pods I'd ever experienced, with lots of room in all directions and no bumpy obtrusions that would prohibit me from catching Zs. Sometimes, beds aren't long enough for tall people like me; other times you feel a metal rod poking you in the back (insert innuendo/sex joke here). But, if I can quote a line from The Three Little Bears, this bed was juuuuust perfect. After dinner, I was able to crank out a good six-plus hours of pretty peaceful sleep, without the help of any sleeping aides. The seat featured a pretty hearty entertainment center, too, with a larger screen and lots of options.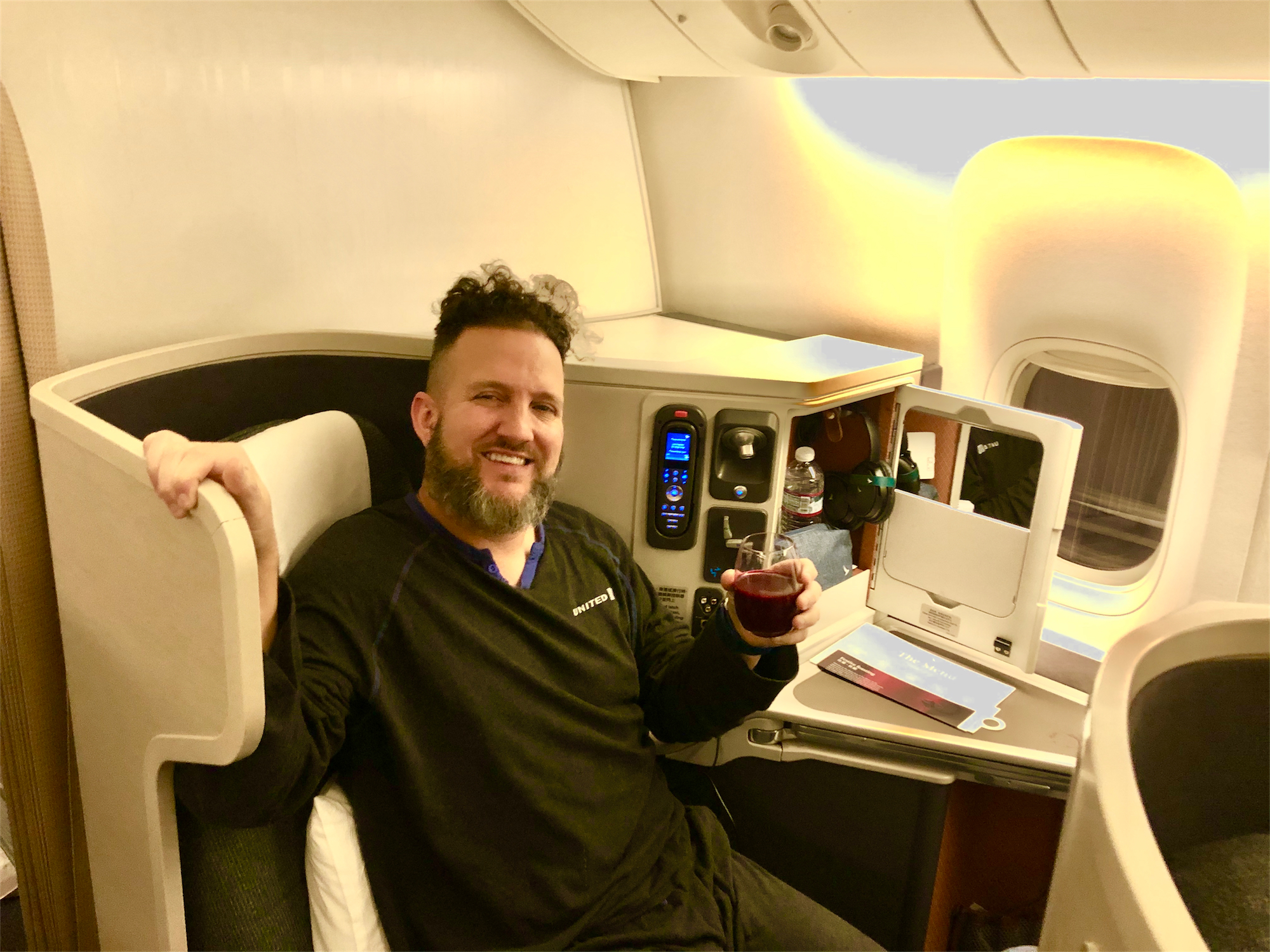 Good Burger
The food was okay for a flight like this. I ordered the burger (how cultured!) for dinner and the Western Breakfast before landing. The service was good and overall a very pleasant flight. I couldn't help but try and sneak a few peeks into the first class cabin ahead of me, where the seating areas and beds were even bigger, and each one walled off, resembling small, office cubicles.
Overall, it was a very nice flight. And I hope I don't come off spoiled in any way–this was certainly a luxury experience all the way around–I've just flown enough of these to be able to contrast and compare. My only complaint, was that we were over an hour late taking off, causing me to almost miss my connection in Hong Kong. It was very close…and very stressful!
Bangkok Express
After landing in Hong Kong and rushing like a mad man for my next flight, I boarded my next leg without a minute to spare: a Thai Airways flight to Vientiane with a ten-hour layover in Bangkok. This separate flight cost me just 25,000 miles and $43.70, as Cathay was unable to get me all the way into Laos. I loved the plane's purple motif and was pleasantly surprised that this short 2.5 hour flight came with sleeper seats. The food was even better than the last flight, and all in all, I was just relieved I made it onto the plane. I had big plans in Bangkok.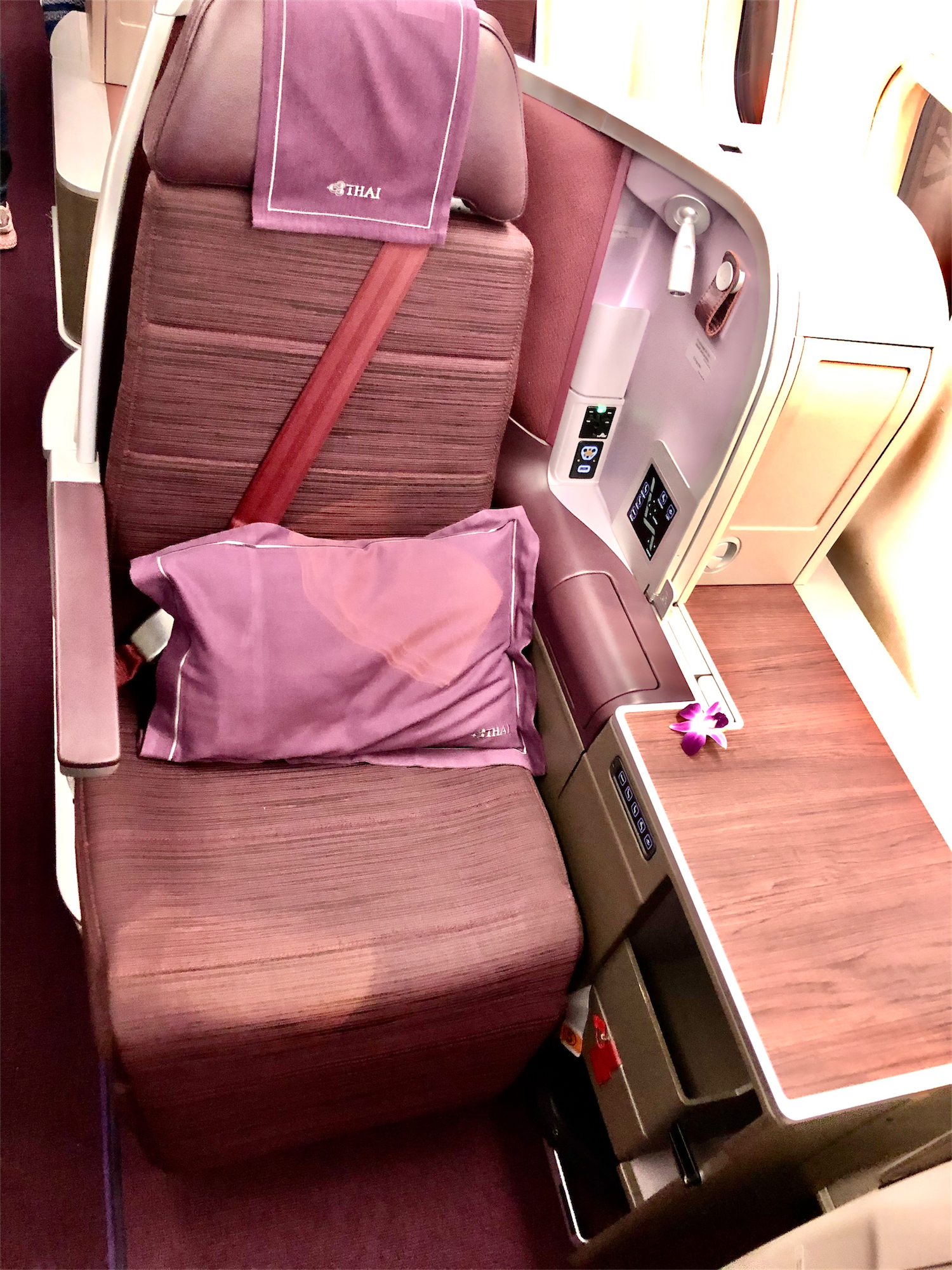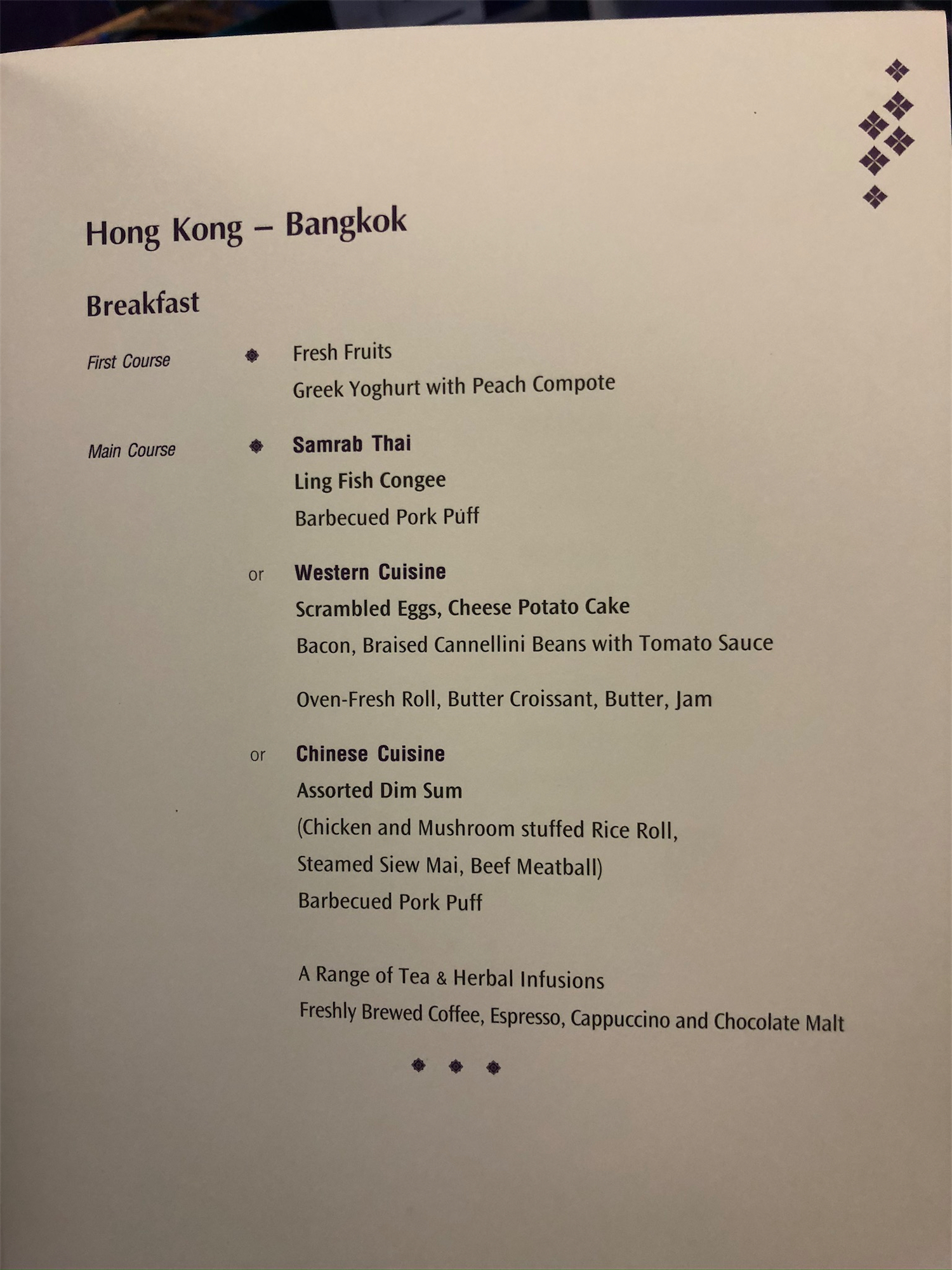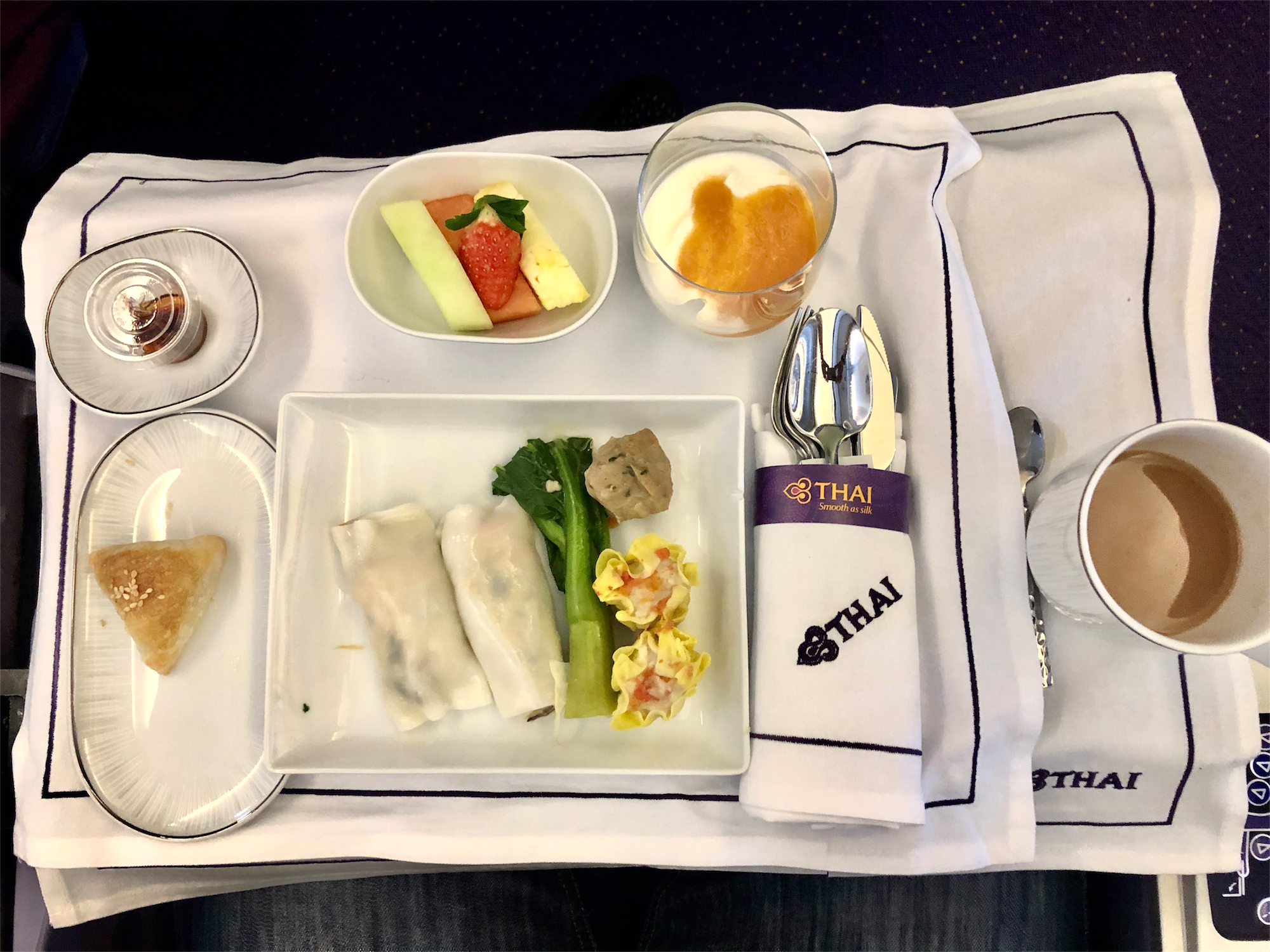 One Night in Bangkok
Actually, ten hours. I devoted an entire separate blog to my Bangkok stop over in the Extreme Layovers category, so I won't go into much detail here, after all, this is an article on Laos. But I will tell you that I treated myself to one of the most amazing spa treatments I'd ever have, leaving the airport and heading to the Okura Prestige Hotel. What a way to celebrate my arrival into Asia! You can read more about the stop HERE (link coming soon). Now, let's get to Laos!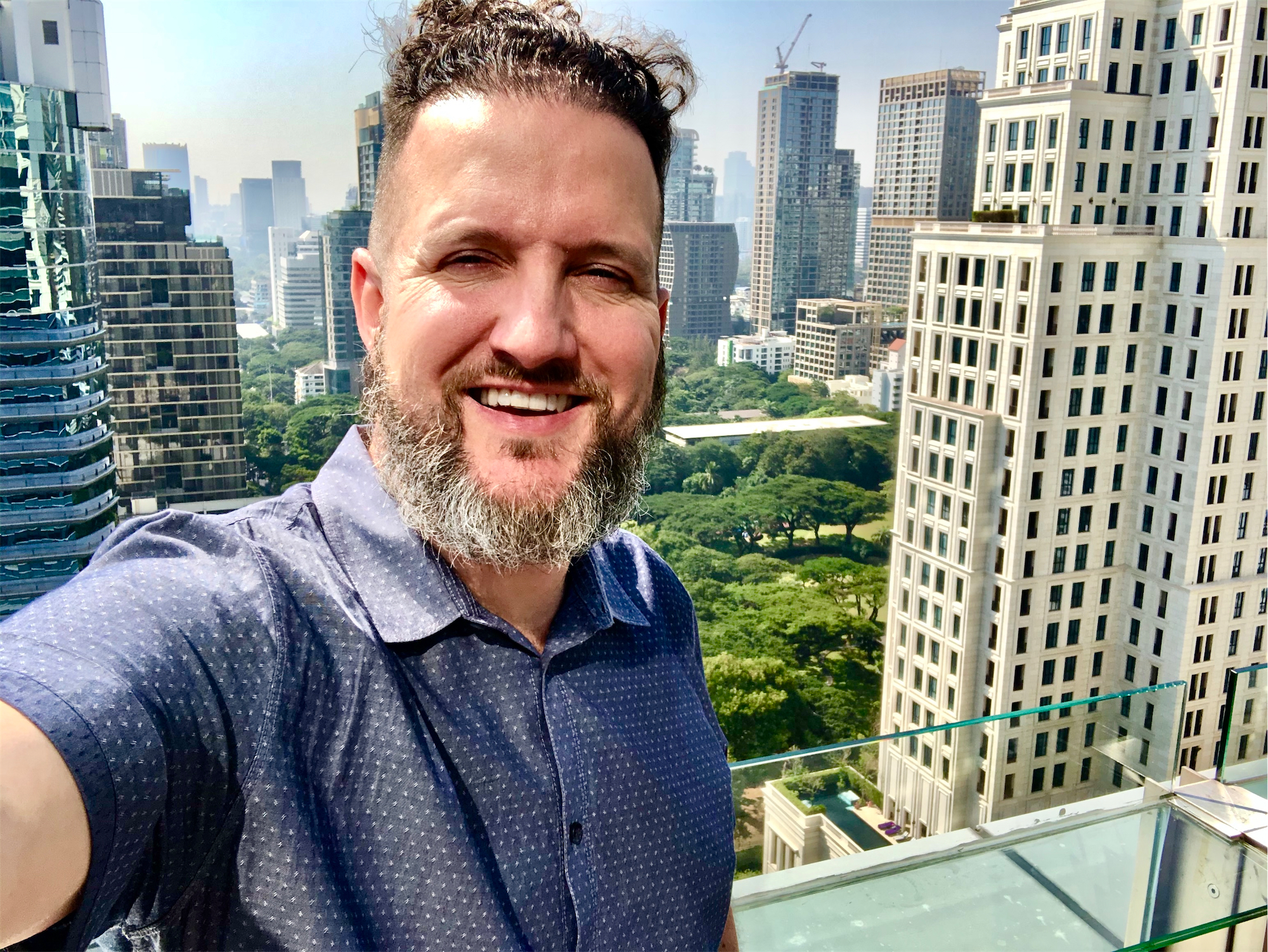 Laos Party
I applied for an eVisa ahead of time, so I was out on the curb and into a seven-dollar cab in no time after touching down in Vinetiane. Well fed on my BKK-VTE flight, I passed right out shortly after arriving to my hotel, only to wake up at 1AM to take a sleeping pill; then back down until about 7AM. I was out the door by 8:30 to explore the capital. The weather was divine!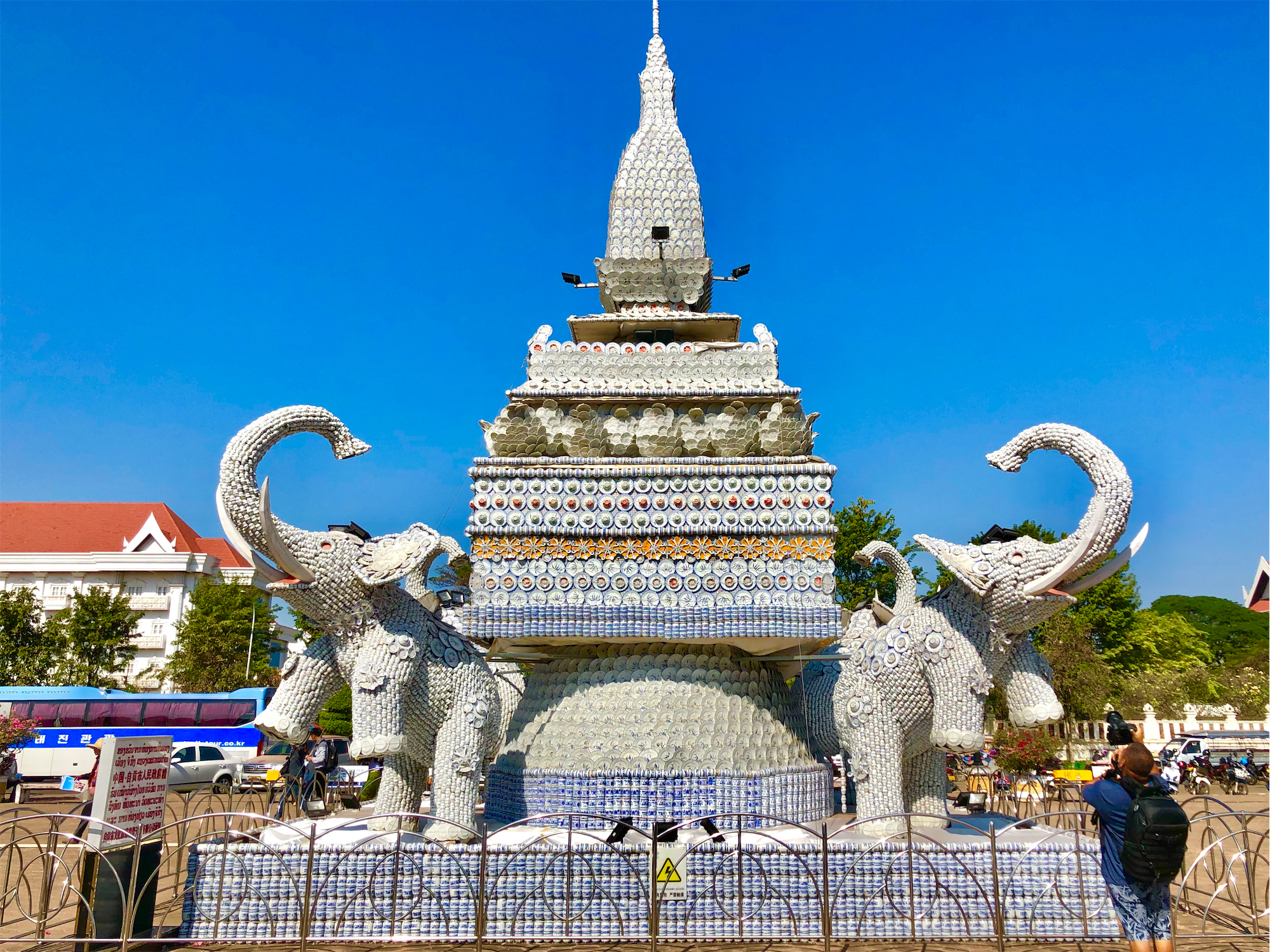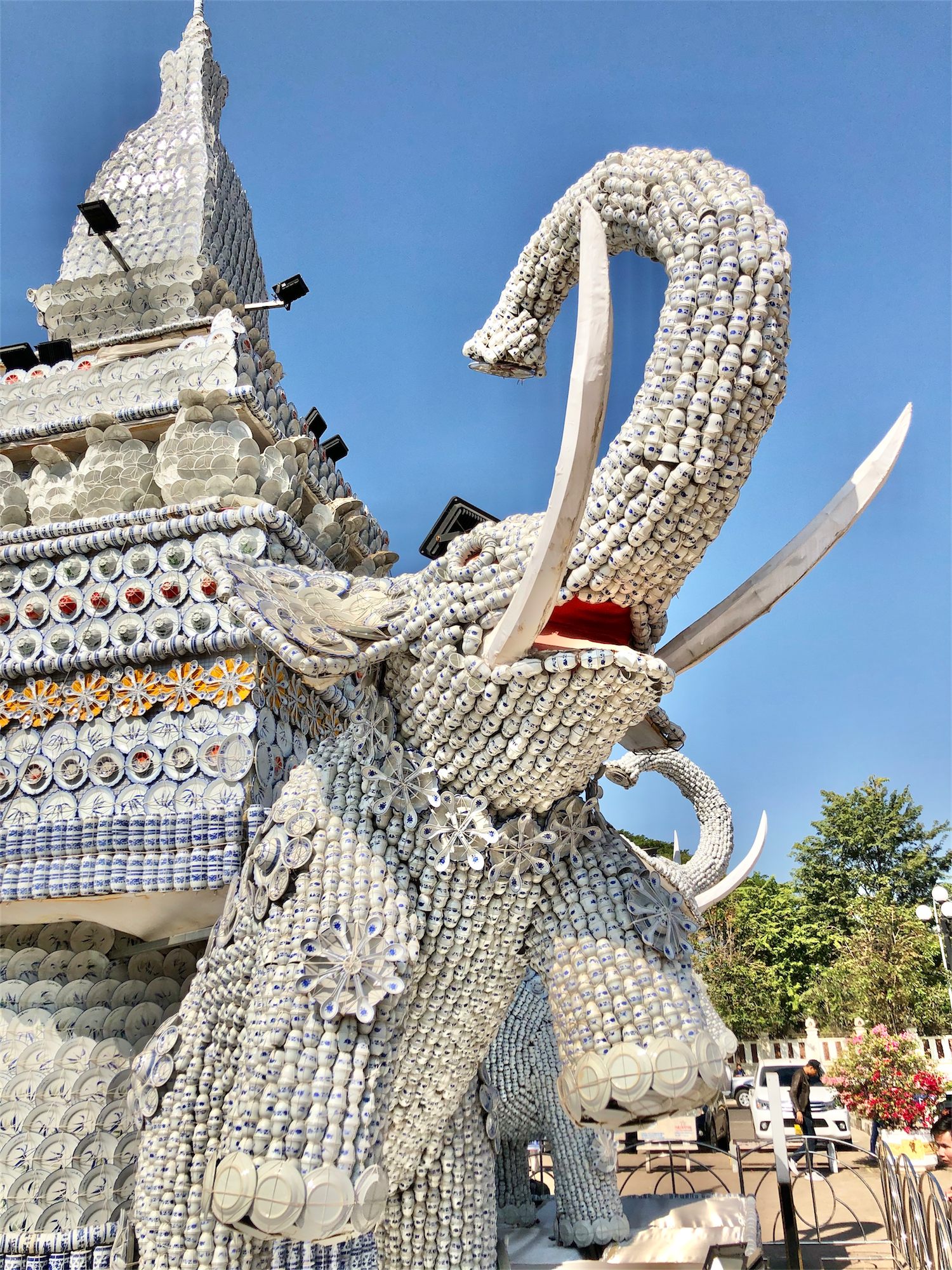 Anything but a Laosy Time!
I enjoyed my morning in the capital, walking to all the biggest monuments, parks and temples that I'd taken notes on. Vientiane was very clean and a lot more chill than I'd expected. For a major metro, it was pretty laid back and tranquil, without the mobs of people, traffic, consistent car horns and general hustle and bustle of most Asian capital cities. And I don't know if I liked that or not. The morning had been very uneventful. I clocked in close to 15,000 steps as morning turned into afternoon, finally conceding to a tuk-tuk to get me back to the hotel. The attractions were pretty far spread out, so do be prepared for a lot of walking.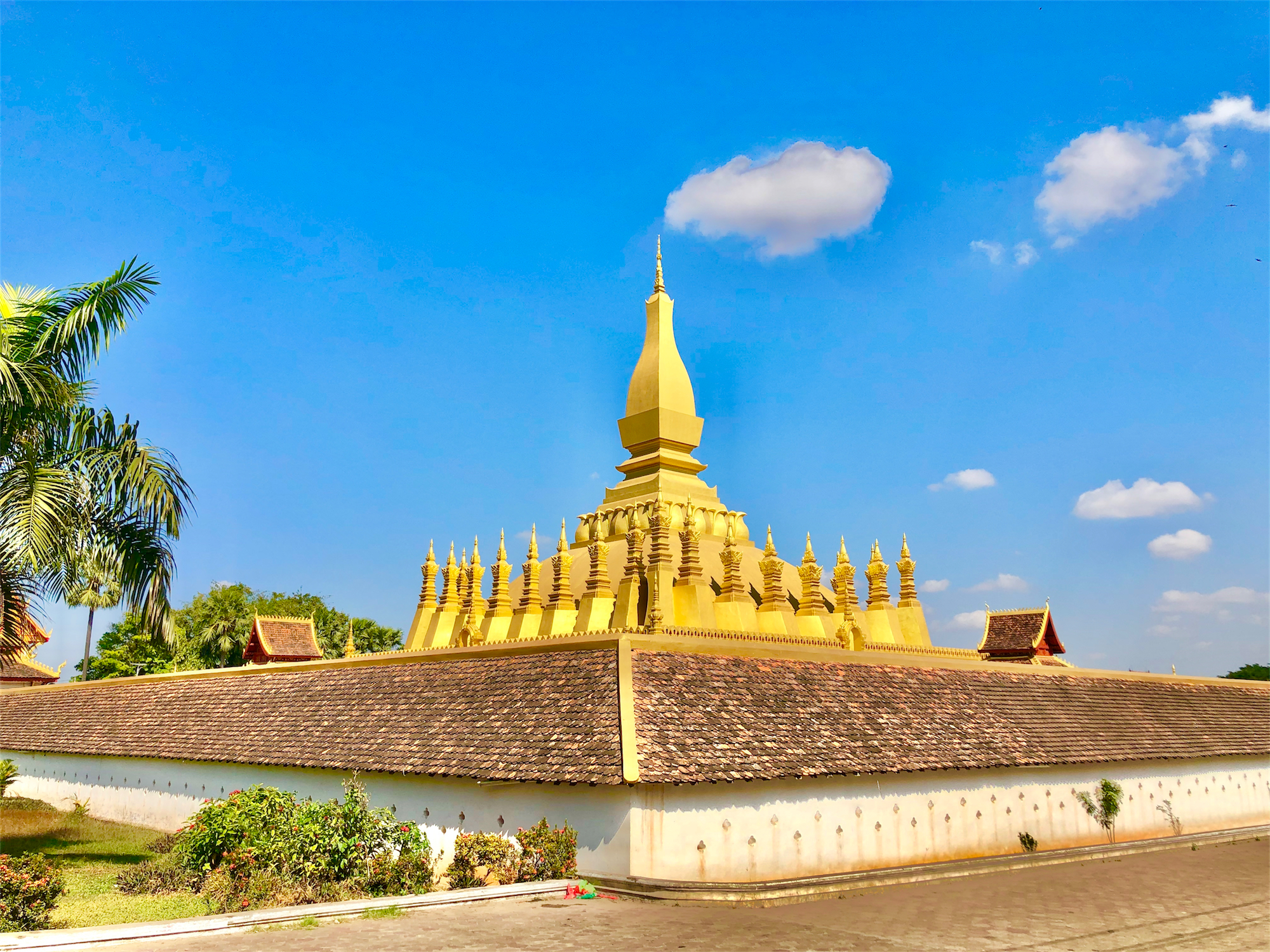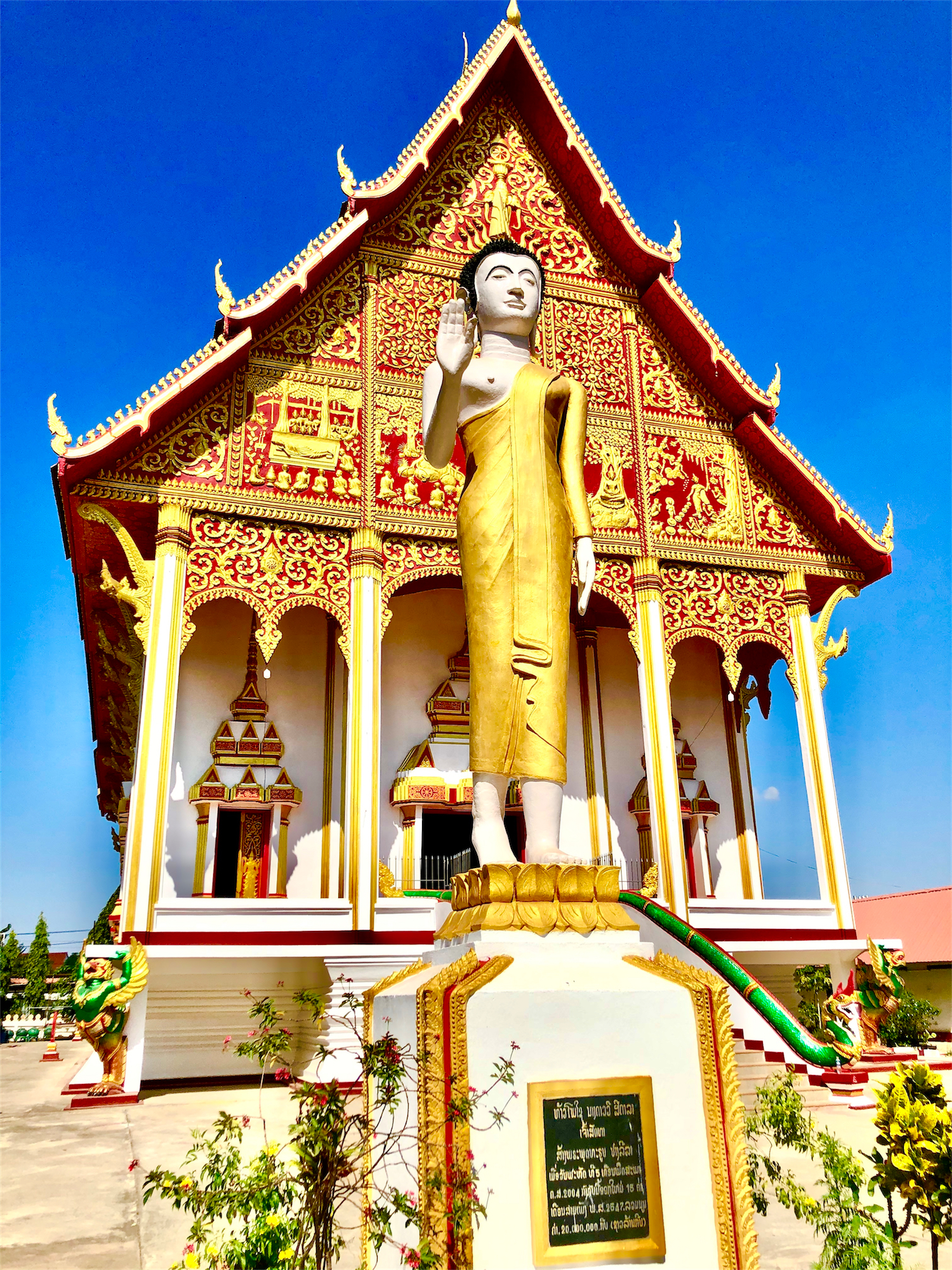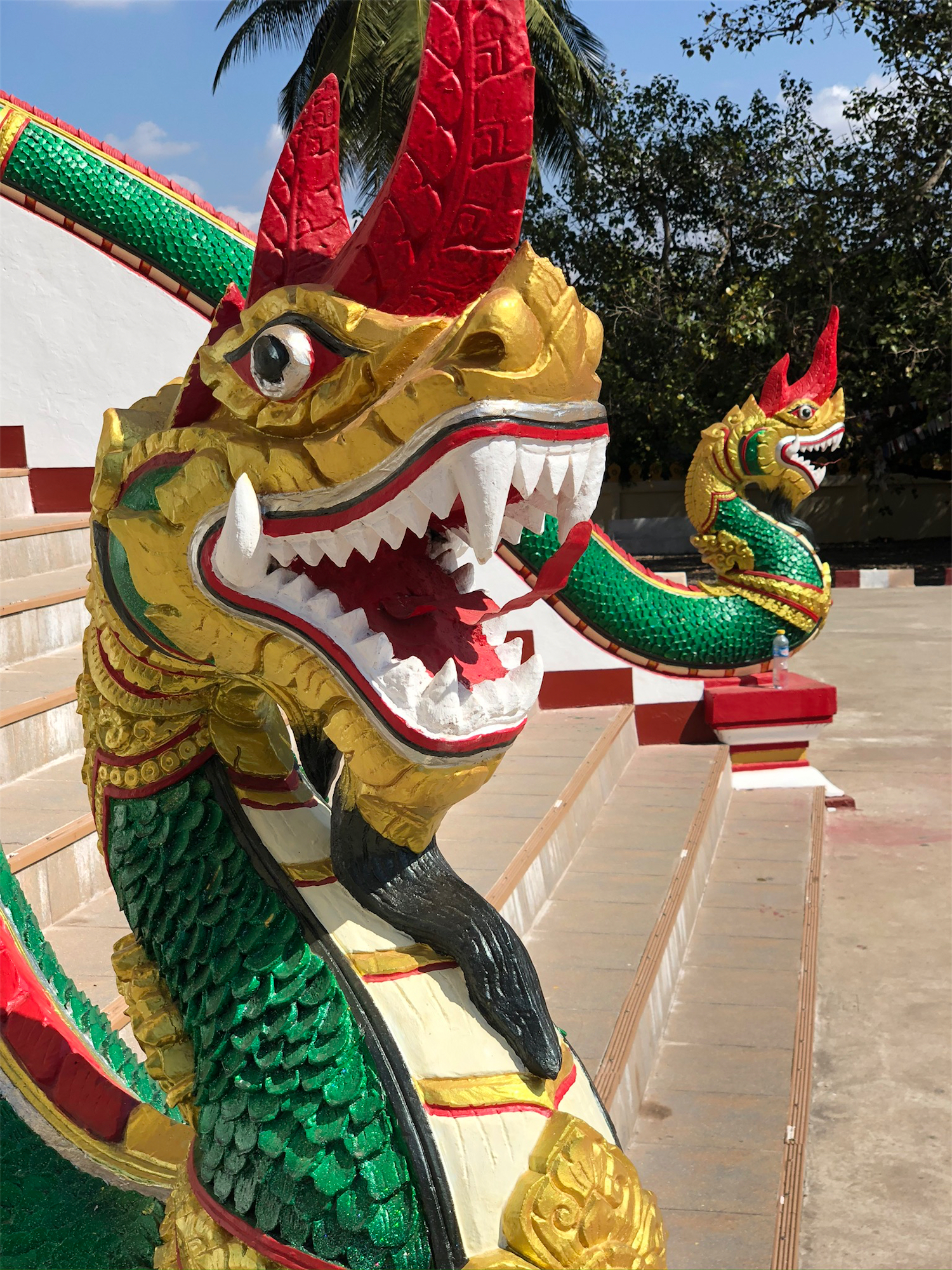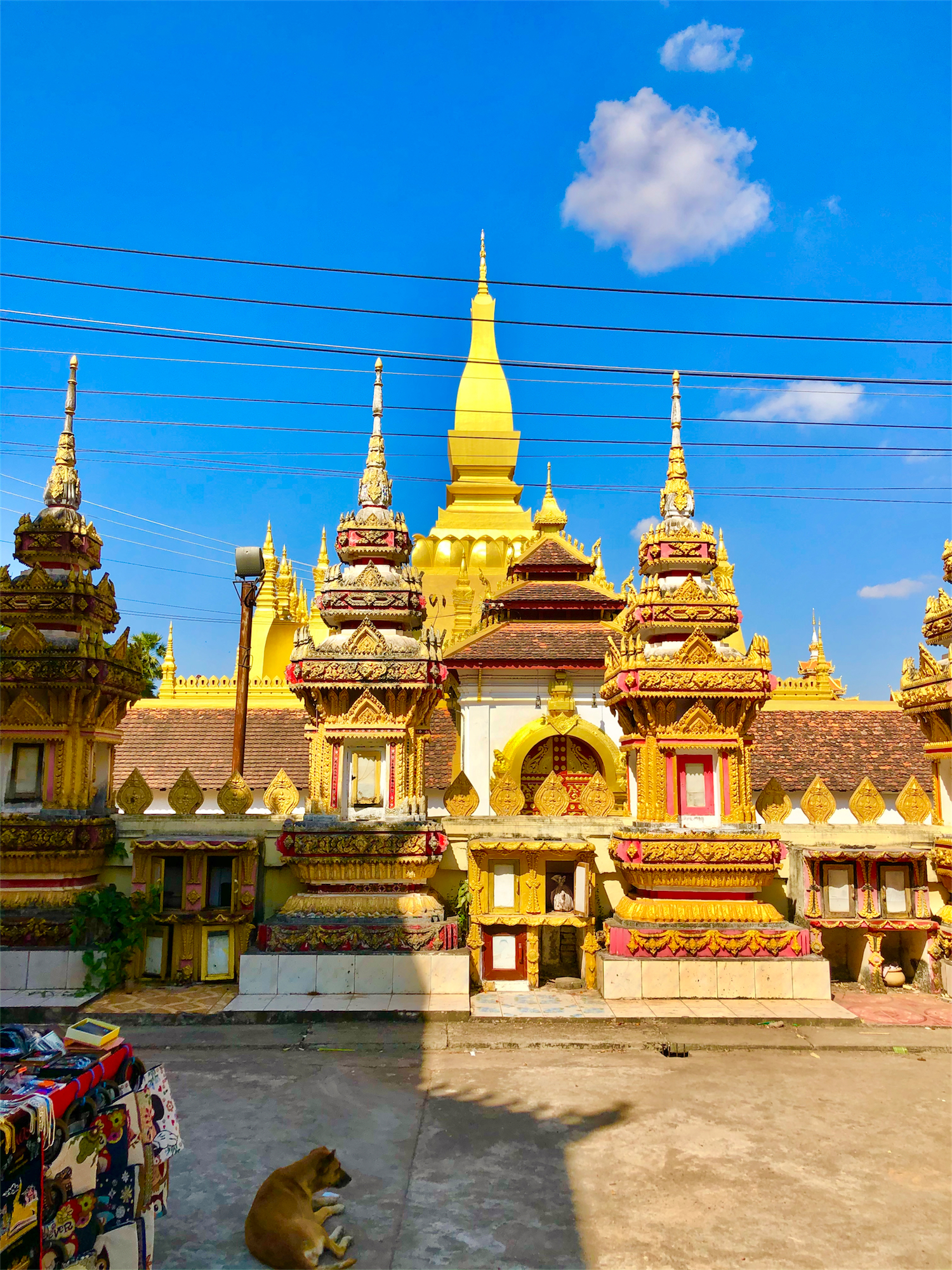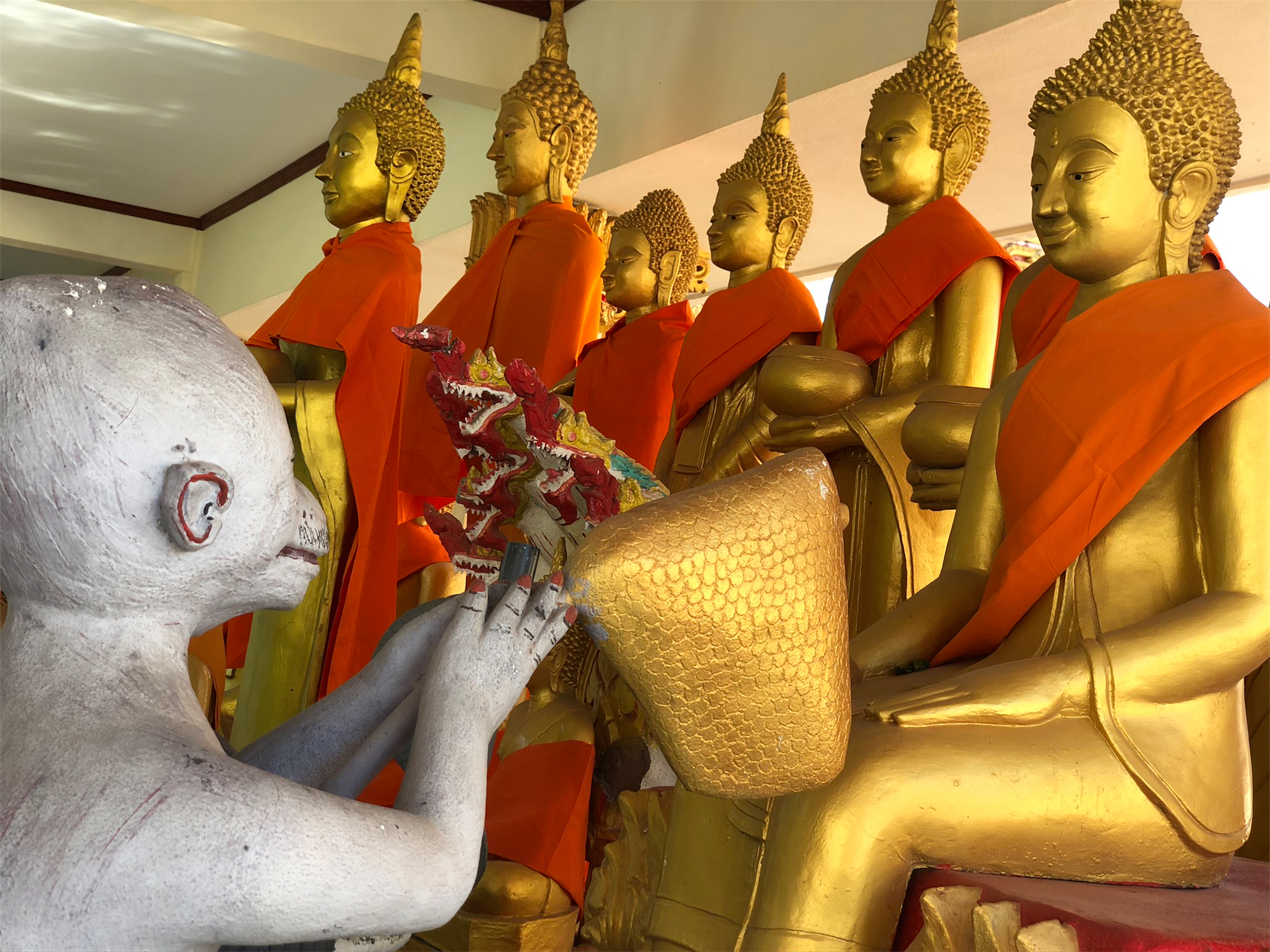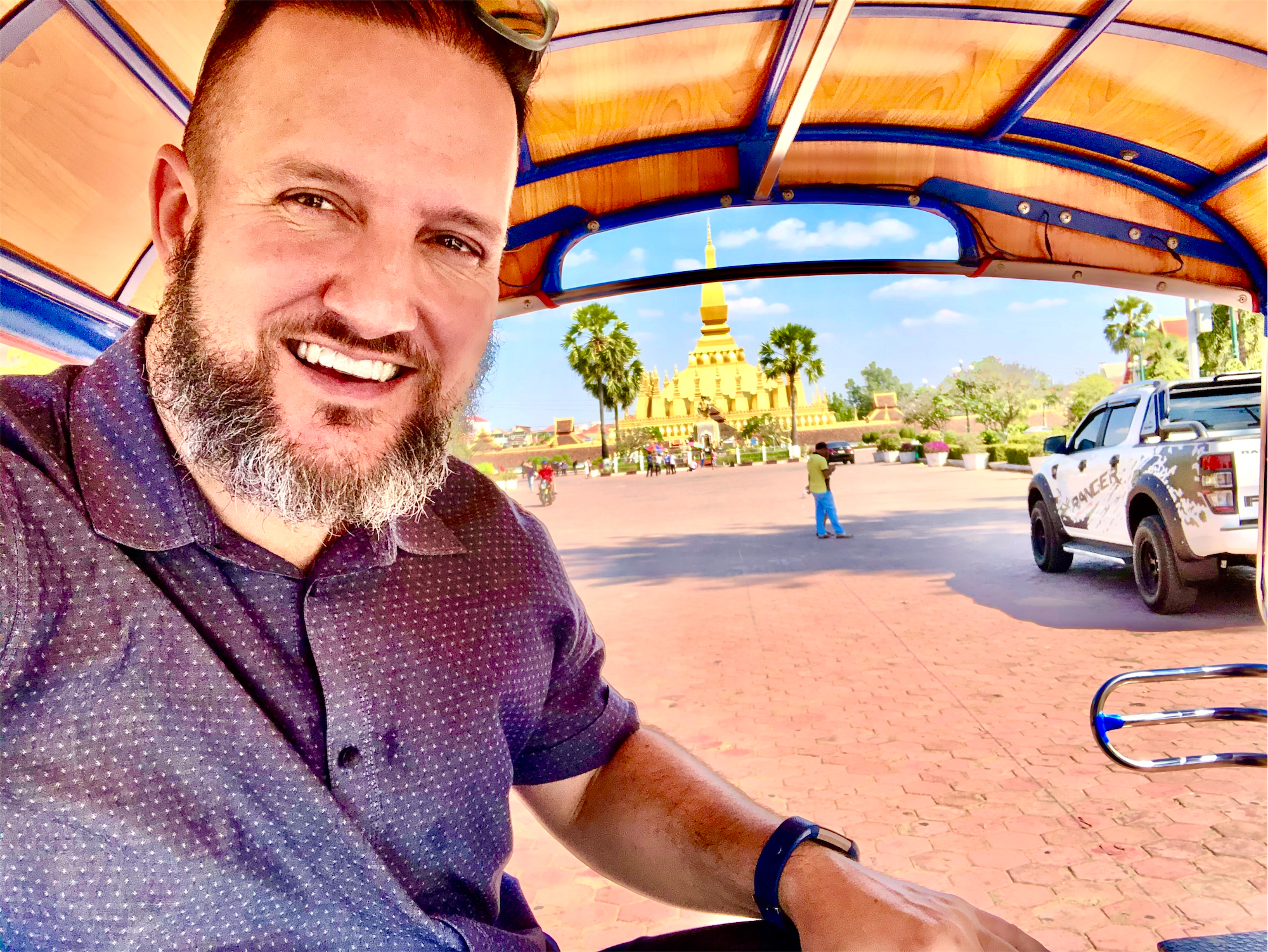 Rollin' on the River
After a breather back at the hotel to rest my aching feet, I headed to one of the city's most popular attractions: its riverfront. I enjoyed strolling along the Mekong River at sunset. After the sun dipped beyond the horizon, the sky seemed to glow bright orange for at least an hour; it was amazing how the light just hung there for so long, like glowing embers from a fire. I passed a row of restaurants and bars set up on the river's edge but wasn't bold enough to try any of the food just yet. As I headed east, the foot traffic increased, and by the time I reached the night market, the place was mobbed with people and really hopping. It was quite an event, with hundreds of stalls selling all kinds of merchandise, mostly apparel. I'd hit 20,000 steps and was exhausted. It was back to the hotel for a Cuban sandwich and some sleep. I'd get to the street food tomorrow.
Find some great hotels in Vientiane HERE.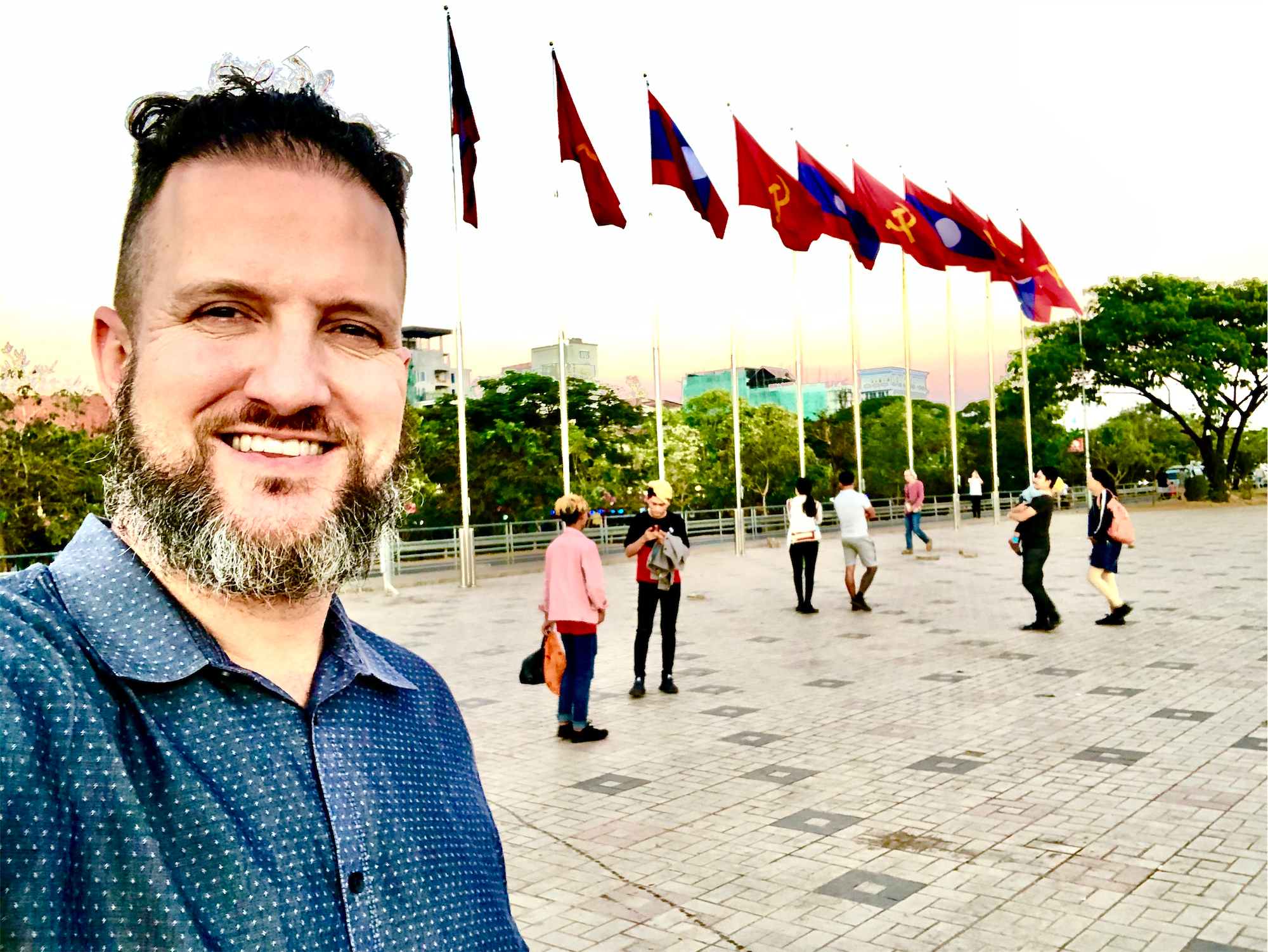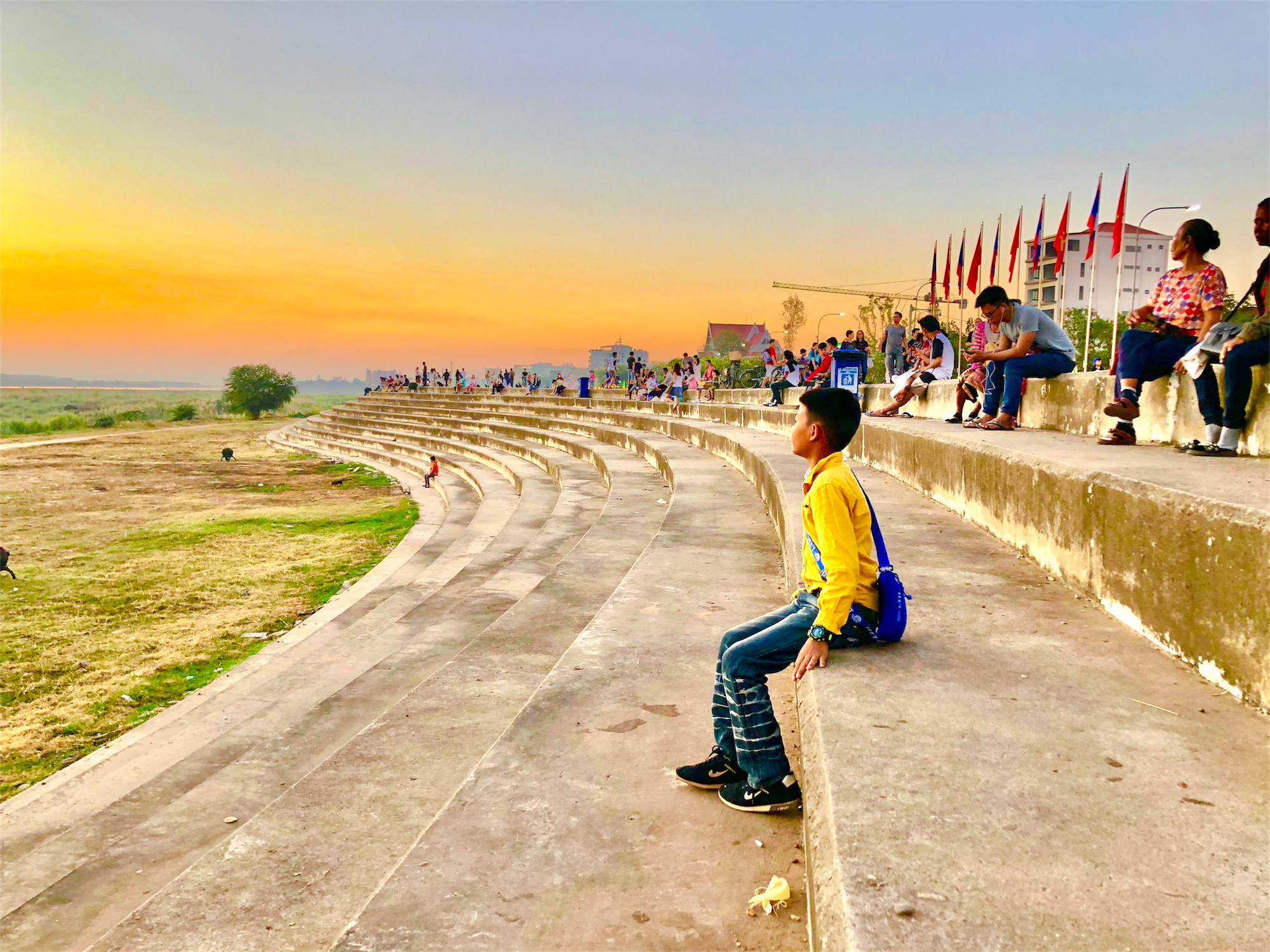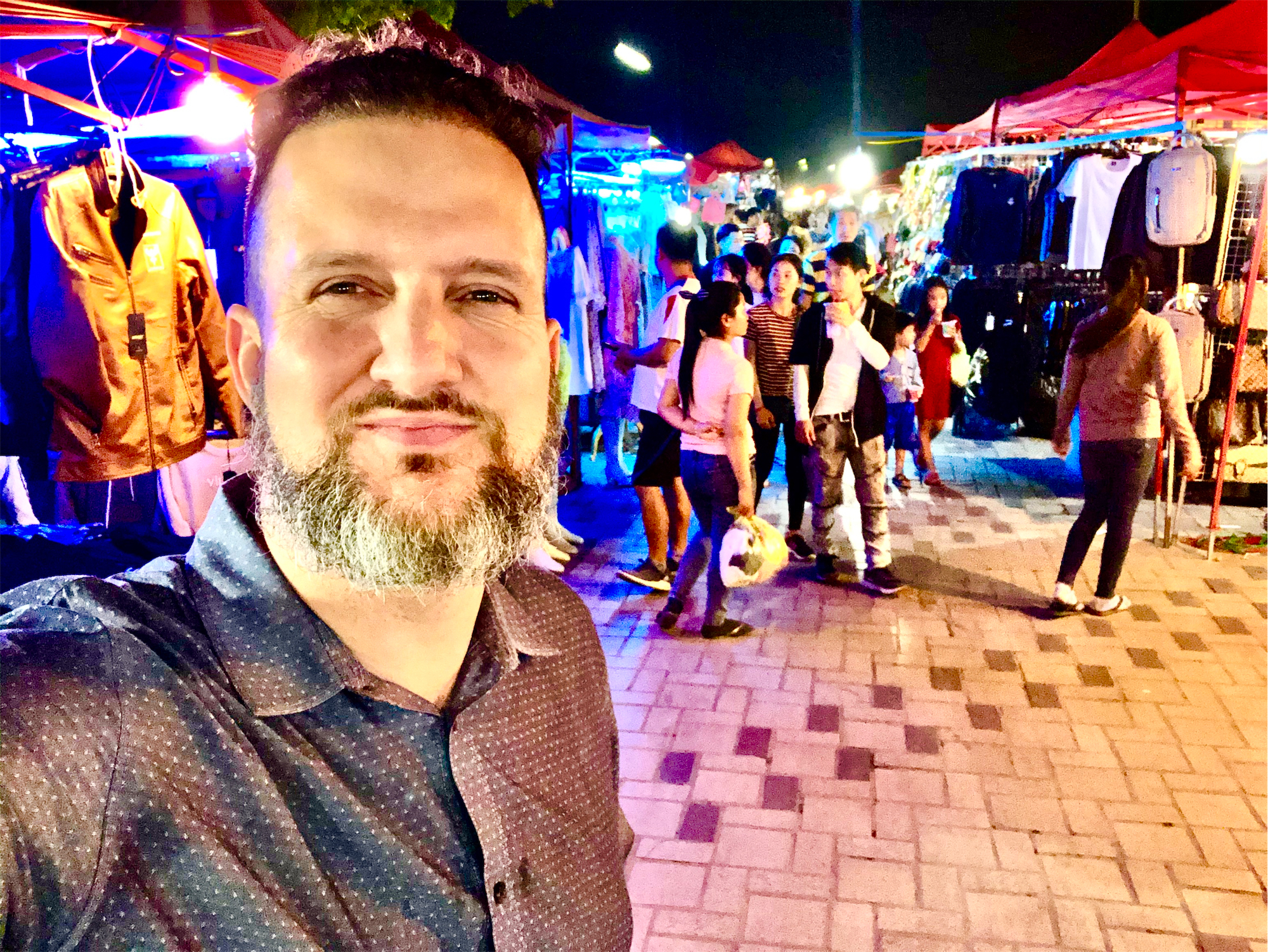 Laos Party II
I'm not sure if it was the jet lag, the half-life of the sleeping pills I'd been ingesting, the fact I pretty much saw 99% of the city already, or if I just had too much on my mind; but a mean case of lethargy seemed to have attacked me by day two. I spent most of the day in the hotel laying around, which is very unlike me. I finally ventured out, close to noon, and headed to Champa Spa for a treatment, hoping it would shake my blues. The three-hour massage was a winner, and much more inexpensive than my luxury stop in Bangkok. They accidentally charged my card USD $3,650, but quickly reversed the charges when we discovered the error. It would've been interesting to explain that one to the credit card company. "You see, what had happened was…"
I stopped into the closest thing to Starbucks in Laos, called Amazon Café to enjoy a latte and a spicy cheese grilled pork wrap on my way back to the hotel. It was the closest I'd come to street food today, and I realize I've probably really disappointed you again. There's always tomorrow.
Once again, jet lag (or something) was kicking my ass and it was lights out by 6PM. Six P-M!!! Whatever nightlife was happening in Vientiane, I'd miss it…again. I was up and wide awake at midnight, ordering room service for dinner and swallowing a sleeping pill for dessert. My train was way off its track. Stella needed her groove back.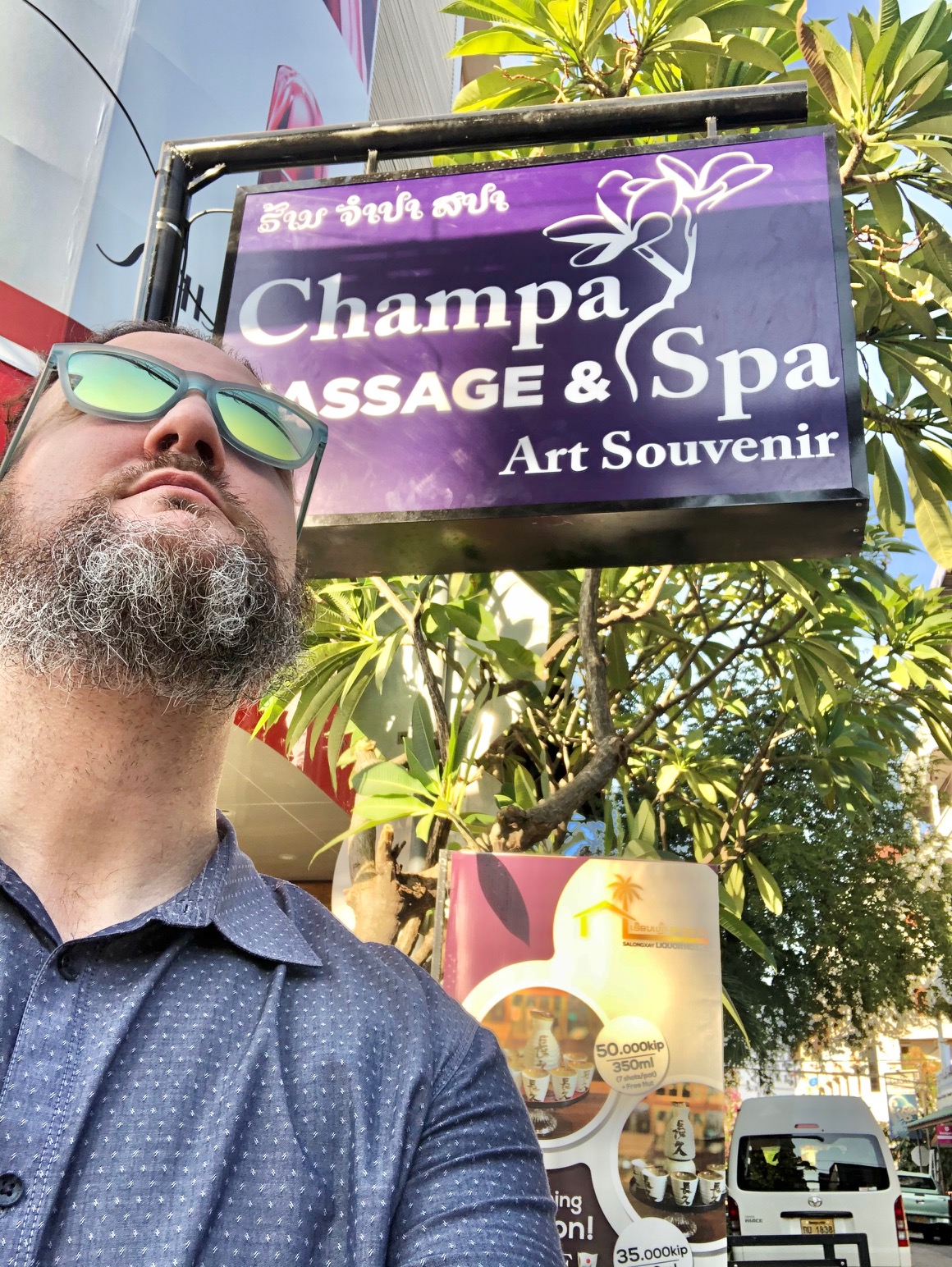 Food Fail
Day three in Laos and I had a 2:30PM flight out. I stayed in my room most of the morning–very unlike me–until it was time to check out at noon. I thought about running down the street to finally grab some real Laos street food, but the hotel clerk reminded me I needed to be at the airport two hours early; essentially, now. I did manage to find–and eat at–a Laos restaurant at the airport, and for what's it worth, the food was amazing. I don't live with much regret in my life, but I wish I would've had the balls and made the effort to enjoy some street food while I was here. I feel like I really missed out. You can't win 'em all, and it was obvious I just wasn't on top of my game this time around. I'll make up for it in Myanmar. Stay tuned.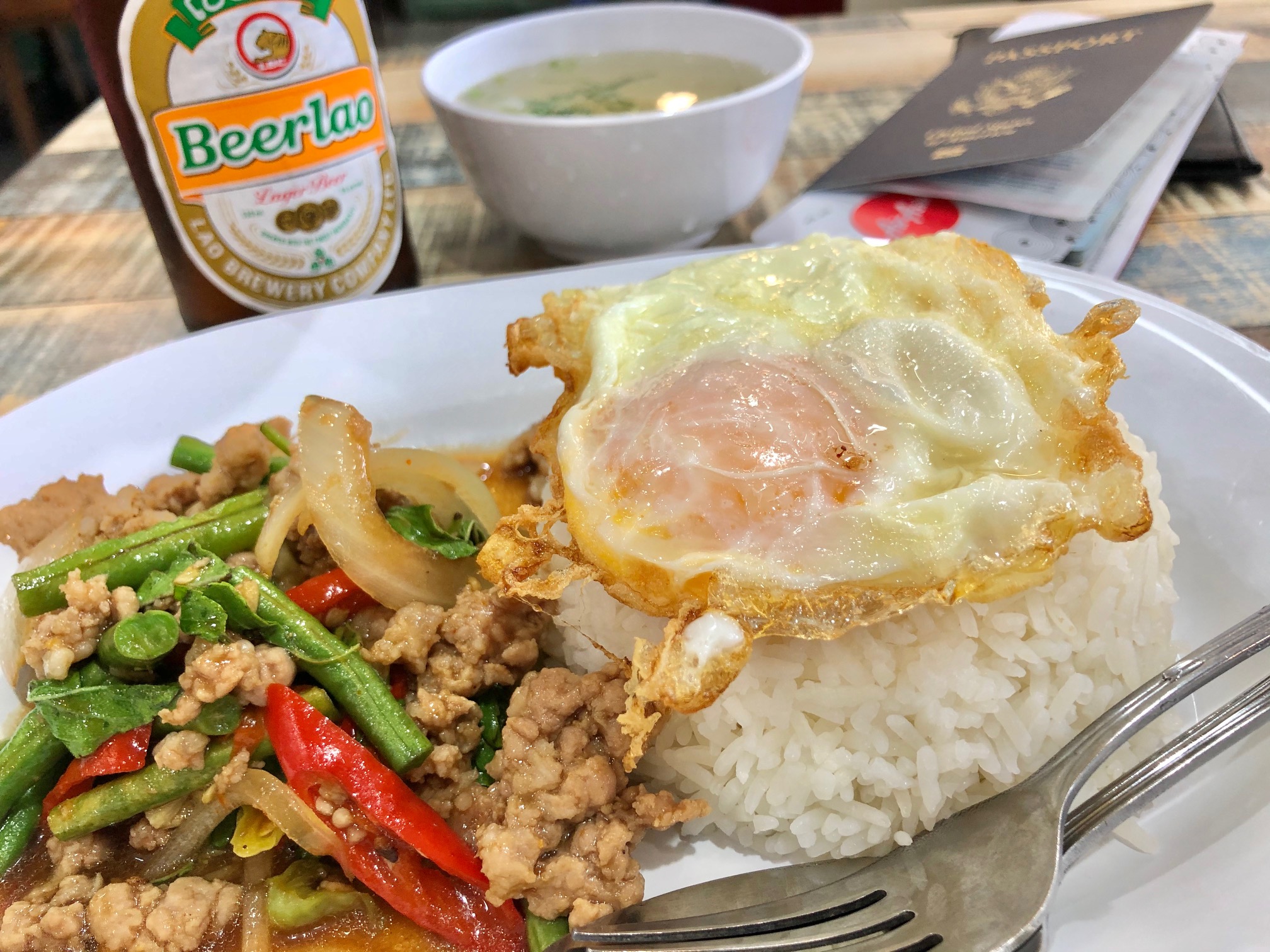 And Now…the REST of the (Insta)Story…
  This entry was posted in
Asia