Ireland – 2015
Thanksgiving week included five new countries: Ireland, Iceland, Norway, Sweden and Denmark.
Ramblin' Tip:  I was virtually out of vacation days, but was able to make some magic happen and take nine days off from work while using no vacation days!  This can be accomplished on Thanksgiving week and only if your job gives you extra "comp" days for working holidays.
I had an itch to make a European getaway before the end of the year, but only had three vacation days left; so I scheduled myself to work on Labor Day, Christmas Day and New Year's Eve–all company holidays.  This gave me an extra three days, which I used Thanksgiving week (Monday – Wednesday).  We get Thursday and Friday off; add the weekends attached to the beginning and end of the week, and voila–nine days off, zero vacation time used!  You're welcome.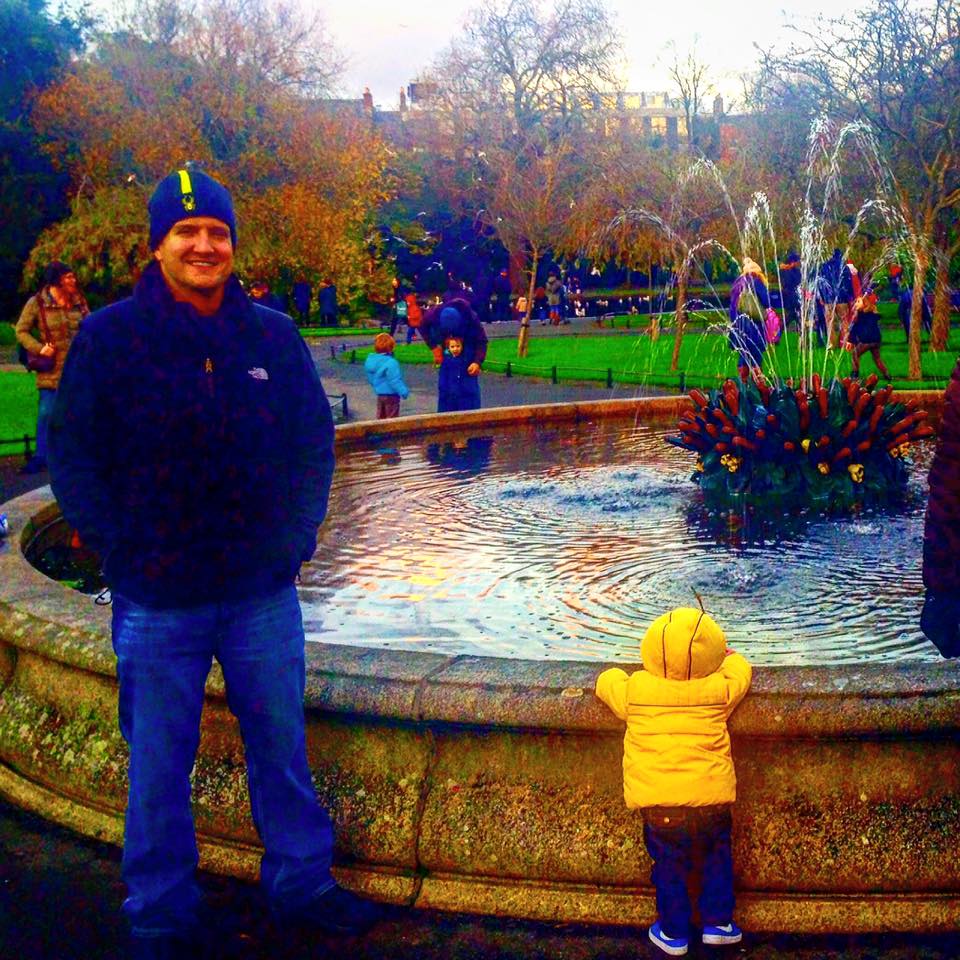 Aer Lingus: My flight to Dublin was out of San Francisco, on Aer Lingus.  I was not looking forward the ten-hour flight.  Here's the amazing part: after you purchase your economy seat, the airline gives you the option to "bid" to upgrade to business class.  I tried it out (I would never be able to pay full-fair for business), and sure enough, four days before my flight I received an email informing me I'd be been upgraded.  Thank you Jesus!
The flight was fantastic!  My seat laid all the way flat, into a bed.  The service was outstanding (shout out to Olive, my flight attendant who was awesome).  The food was good.  I watched some TV and knocked out for about six hours.  I never wanna fly coach again!
Getting into town:  I jumped on the Airlink bus for six euros, which took me into town; about a 35 minute ride.  It was a double decker bus with plenty of room luggage.  Just follow the airport signs to the buses/taxis.  There's a little kiosk to buy your tickets.  Super easy.  Don't waste 40 euros on a cab–save your money and jump on the Airlink.
I stayed at The Conrad (a Hilton Hotel), which was a great pick.  Friendly staff, very nice rooms, good location, decent price.
Day one:  After a quick nap, it was about 4PM by the time I ventured out.  I immediately ran smack dab into a beautiful park: St. Stephan's Green.  The place was a gorgeous surprise–filled with fountains, ponds, walkways, statues and tons of green!  Families everywhere.  If there were any crackheads, I didn't see them.  Very nice.  After a stroll through the park I hit a group of Christmas-decorated streets packed with shops and heavy crowds.
Then I cabbed it to The Brazen Head: Dublin's oldest pub, for some Guinness on tap.  This place was legit!  Built in 1198 (not a typo, it was actually built in "ELEVEN-98," wow!), I enjoyed seeing and hearing locals playing instruments and singing Irish folk songs at their tables, sipping Irish beers on tap, and enjoying hearing that awesome Irish accent being spoken with enthusiasm all around me.  Everyone was in a great mood, the place wasn't too loud, and although it was a little crowded, the place was incredibly charming.  And historic.  How can you not stop in to a pub that was built in 1198?  That itself was amazing.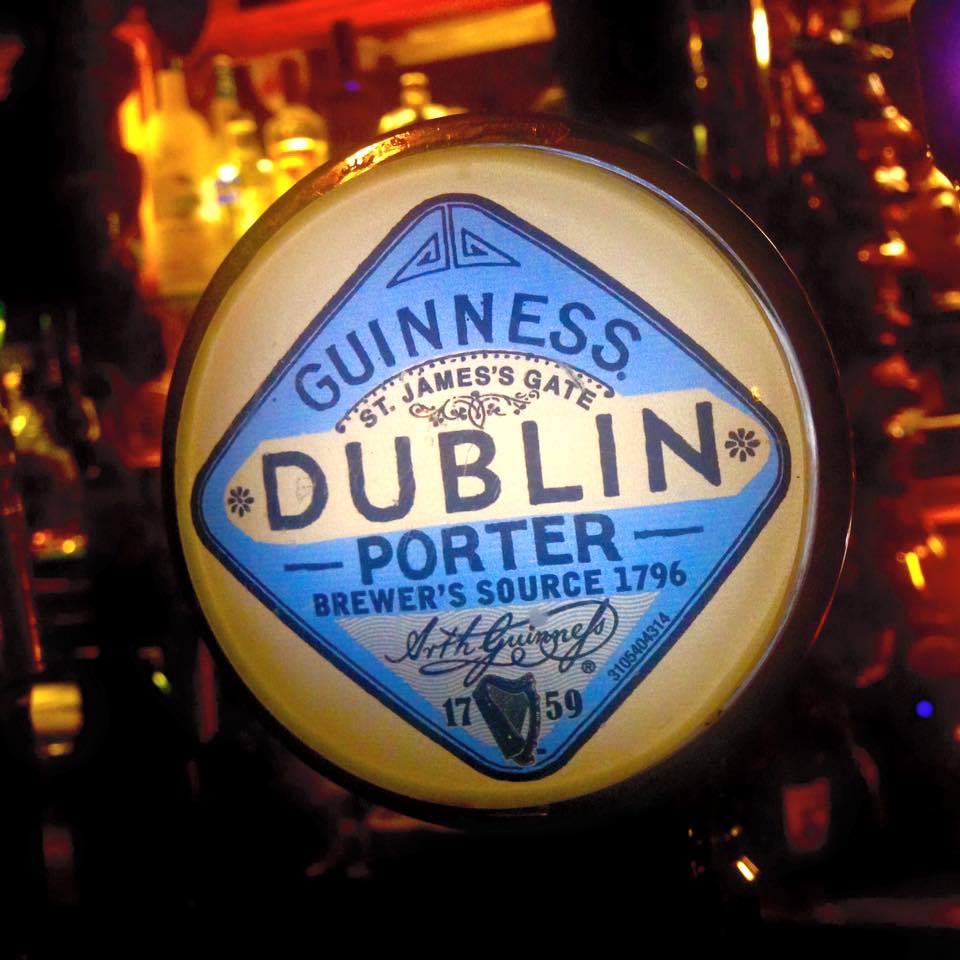 After the pub, it was time to walk off the beer in my belly, so I strolled around town for a bit until I landed at Metro Cafe to order some traditional Irish beef stew for din-din.  Then it was back to the Conrad to call it a night.
Closing note for day one: the people here are super friendly!  From the flight attendant who made pleasant conversation and asked me about my trip, to the cabbie, hotel reception, wait staff at the restaurant–everyone was super pleasant and friendly.  Even the immigration officer at the airport smiled and welcomed me to Ireland.  Great vibes here!
Day two:  Jet lag has my sleep pattern all jacked up.  I stayed up until 2AM last night and slept pretty late today and felt a little lethargic most of the day today; still recovering from the journey.  The first half of my second day was spent at the Guinness Storehouse.  I never thought I'd enjoy visiting a beer factory so much, but this place was like the Disneyland of beer!  6 floors, including various bars and restaurants and lots of interactive displays and exhibits.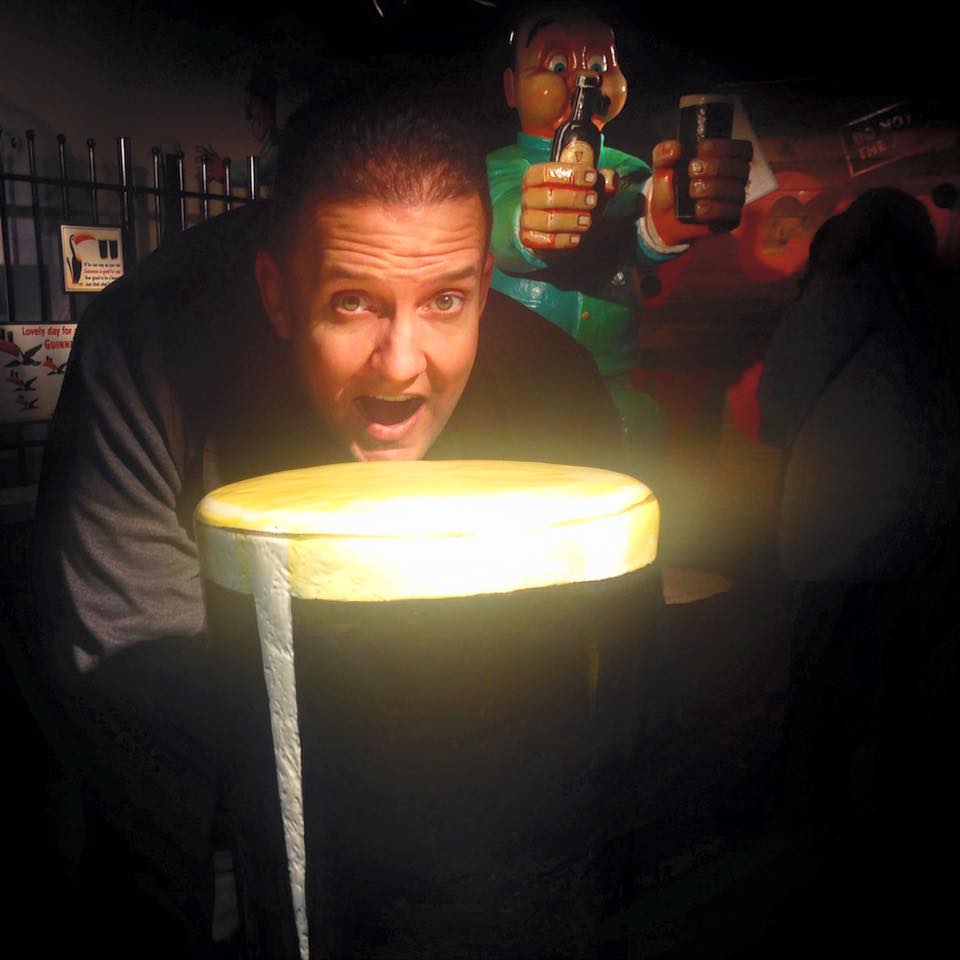 They had a really cool "History of Advertising" display, which showed the history of advertising campaigns for Guinness.  It was super cool.  The top floor was a bar called Gravity, which featured 360-degree views of the city.  It's also where you turn in your admission ticket for your drink.
The ground-level Guinness store was gigantic, and featured the biggest selection of souvenirs that I've ever seen!  Guinness overload!  I had lunch at Gilroy's on the 5th floor; ordered the Guinness Irish Stew and took in the views.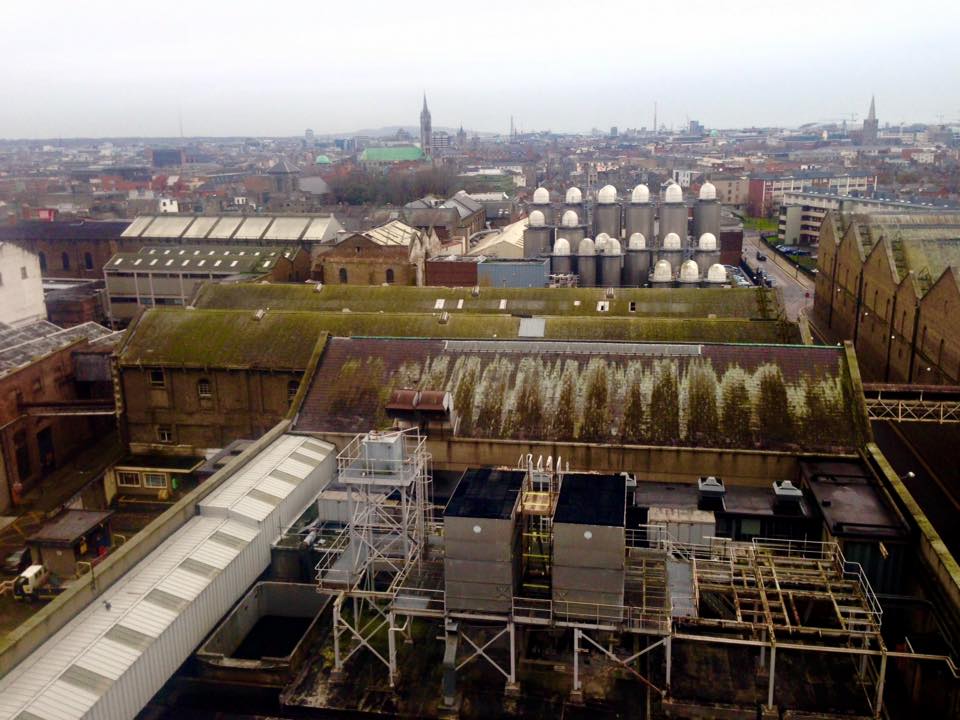 I definitely recommend a trip to the Guinness Storehouse.  It's one of those places that surprisingly exceeded my expectations.  Very well done, Guinness!
Ramblin' Tip:  Buy your tickets to the Guinness Storehouse when your passes to ride the Dublin' "Hop-On, Hop-Off" bus.  You'll get a discount, plus the bus tour is cool–and takes you right to the Guinness Storehouse.
I fell asleep on the bus ride back to the hotel.  It's late November, so unfortunately the sun sets super early.  A quick nap at the hotel and then on to The East Side Tavern for some drinks.  This place seemed like a pretty legit bar–not super touristy.  Had an awesome Pear cider (Swedish) before returning to the hotel for some room services and sleep.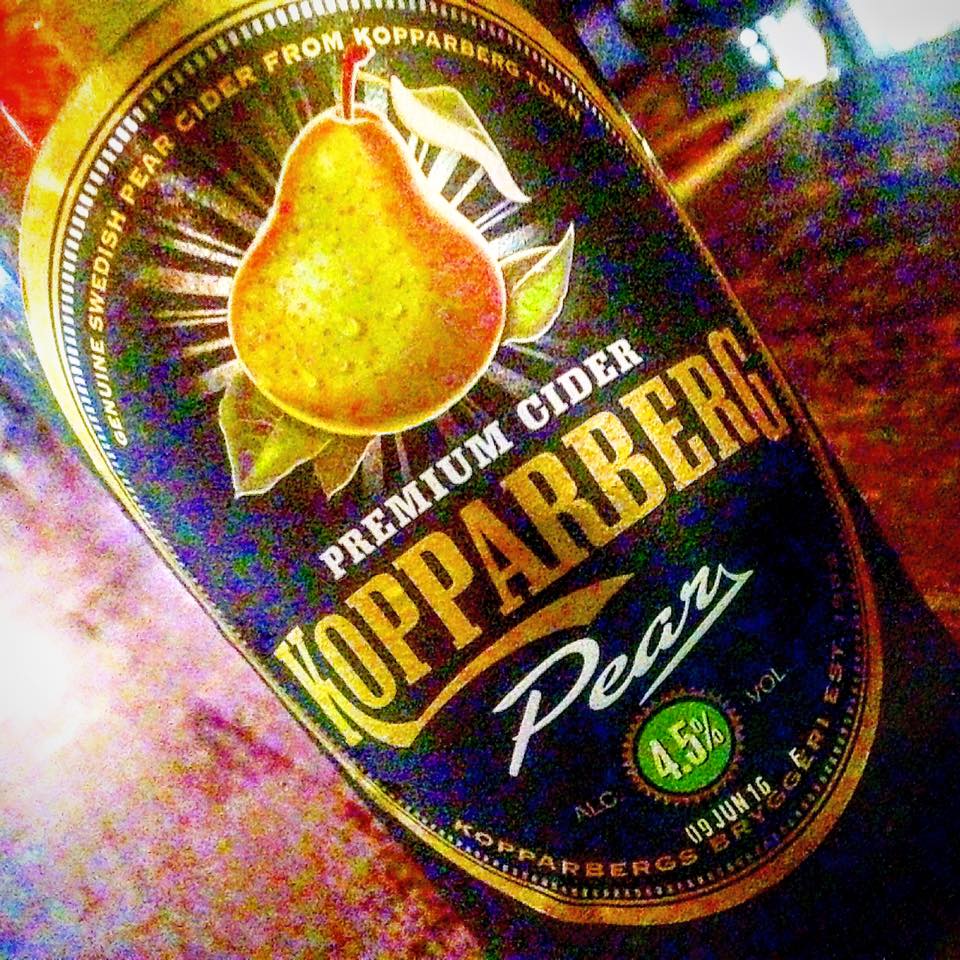 Dublin in 1.5 days was great!  I loved Dublin, super cool spot.  I imagine if I was a heavy drinker, it would be even more fantastic. I'd like to return to Ireland one day and get out of the city, see the countryside and stay at an Ireland B&B.
This entry was posted in
Europe