Lots of Photos, Not Too Many Words
My trip to Bolivia was in May of 2015, just before I started traveling the world seriously, and unfortunately, before I started writing about my travels. I do have a few, very specific and special memories; and luckily I did snap away and bring home lots of pictures…but I didn't take any notes. So you'll get a few words about my trip to Bolivia and a whole bunch of photos. Here goes.
Big Hole, Big Memory
My first memory of Bolivia was flying over La Paz. The geography of the city was like nothing I'd ever seen (or probably will ever see) in my entire life. This metropolis of over 2.5 million is located inside one enormous crater in the earth. I'm not exaggerating. I remember freaking out when the plane flew over this major city that was inside one, deep hole… wondering how the hell this plane was going get down, inside said hole; but alas, we landed on top of the crater, in the adjacent city of El Alto, and then would taxi down into the city.
La Paz immediately became one of my favorite cities in the world. I was awestruck that for such a major city, La Paz still looked like something out an old movie from the 20s. The cholitas with their bowler hats were my favorite. The streets were narrow, the buildings looked ancient and the cars were old. I did my my best to climb the steep hills to explore, while altitude sickness had already begun to take its toll on me. I'd only have a few hours to see some of La Paz on foot; I'd rise early the next morning to head back up and out of the city and on to Lake Titicaca.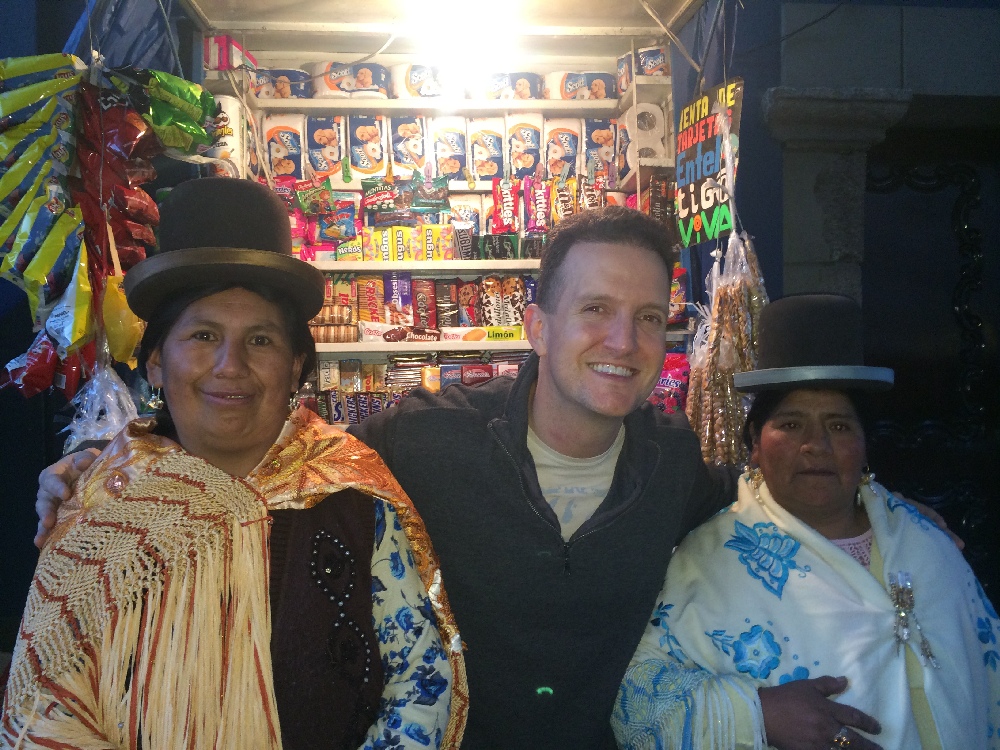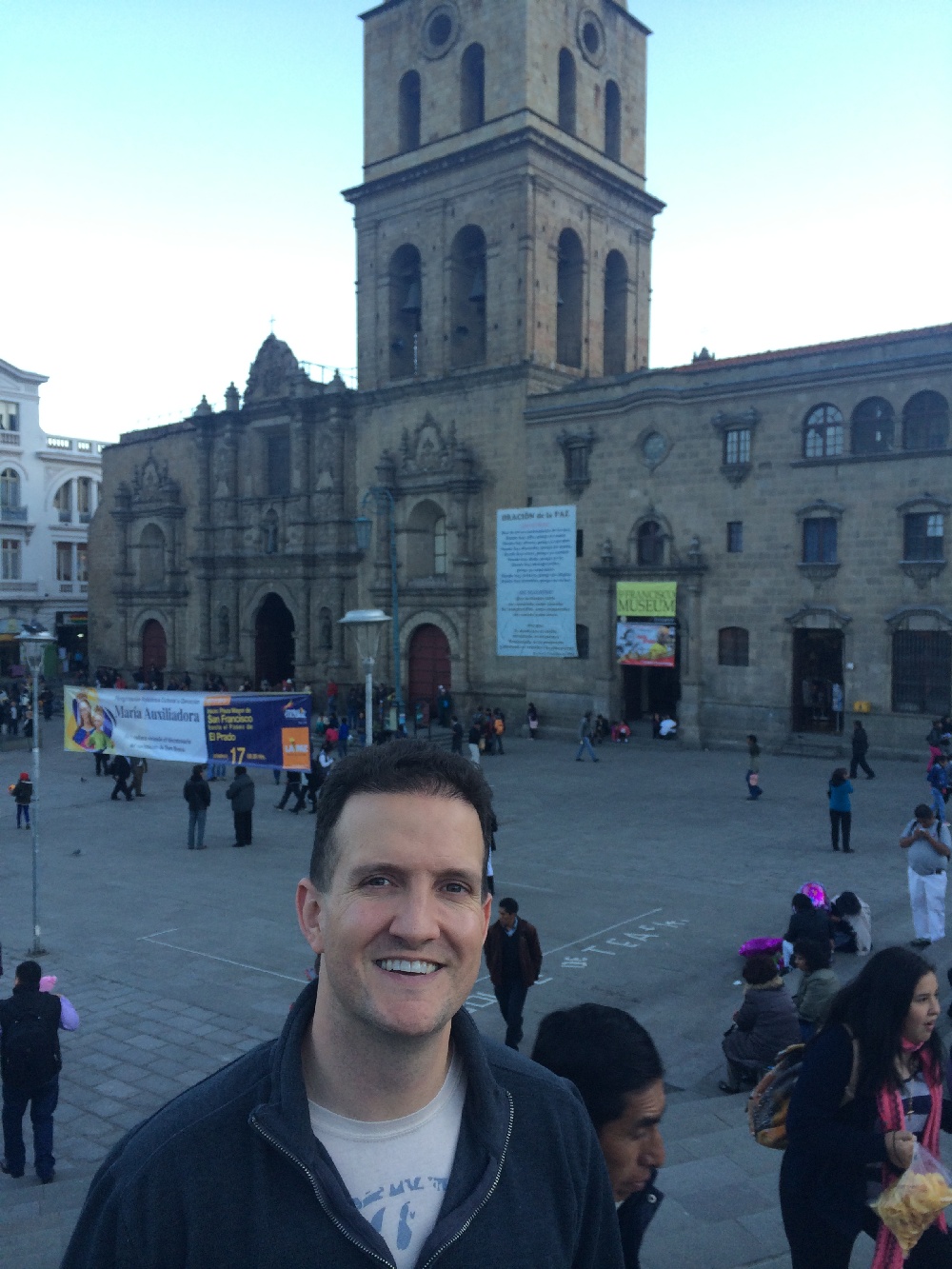 Her Name Was Lola
I rose obscenely early the next morning, before the sun, to board a little bus that took me to Huatajata. The route was only 90 kilometers but the bad roads, excruciatingly slow traffic and lingering altitude sickness made the road trip seem like forever.  From Huatajata we'd get on a boat and head to the waterside town Copacabana. I really liked this place. It was quiet and quaint with white buildings and colorful locals milling about the streets. I immediately wished I'd had more time there; at least an overnight. Copacabana looked like a great place to relax, unwind and explore.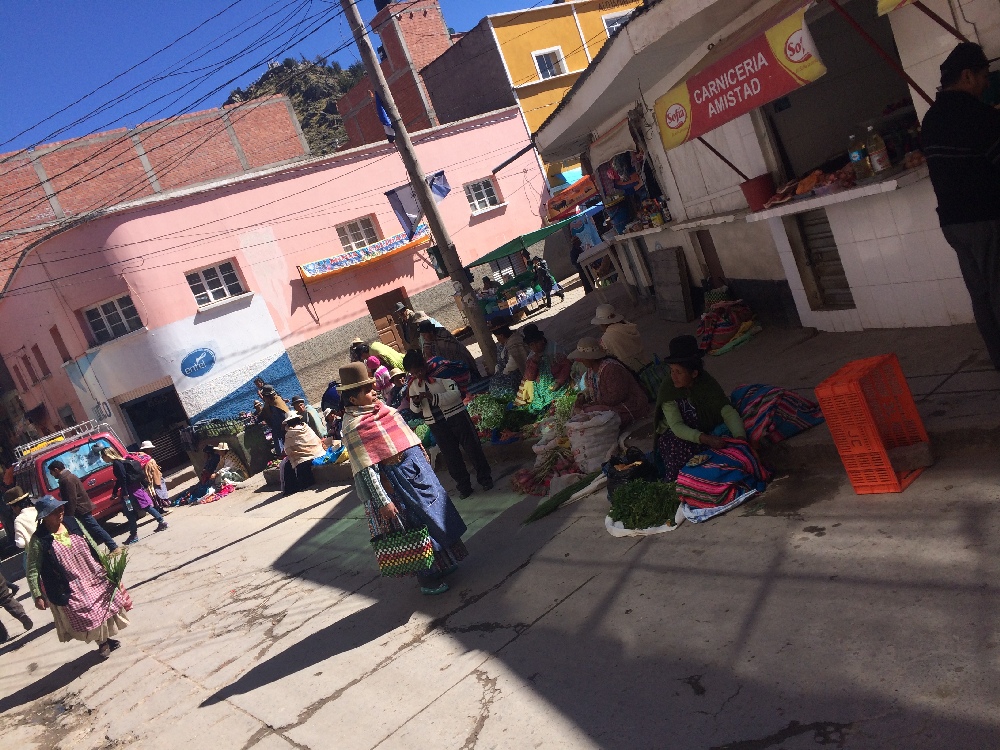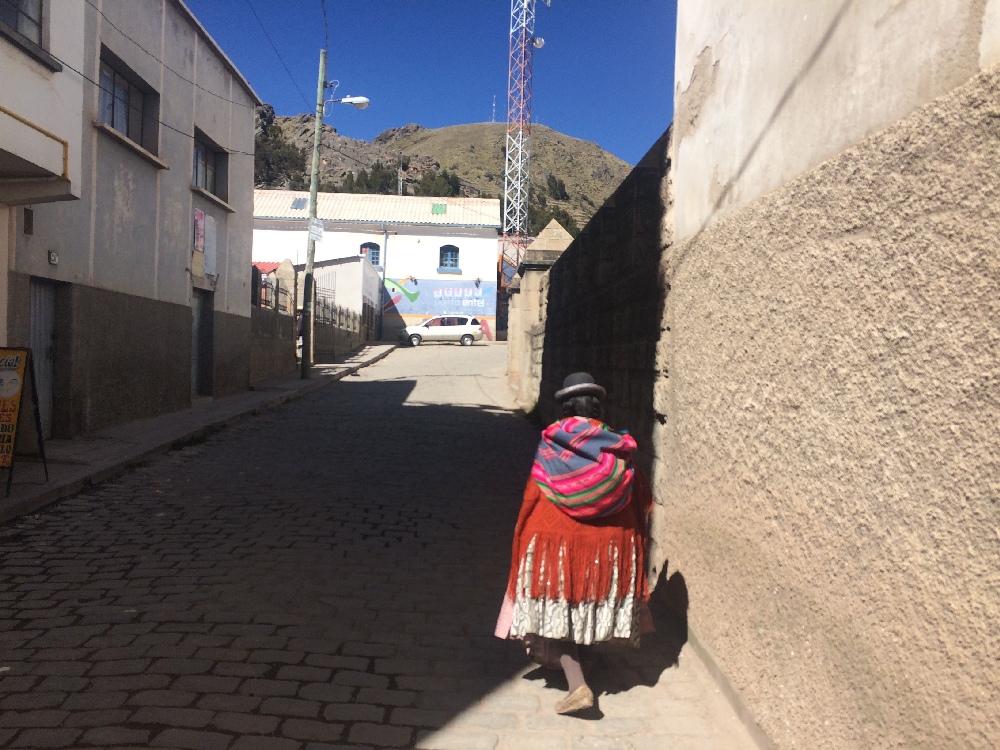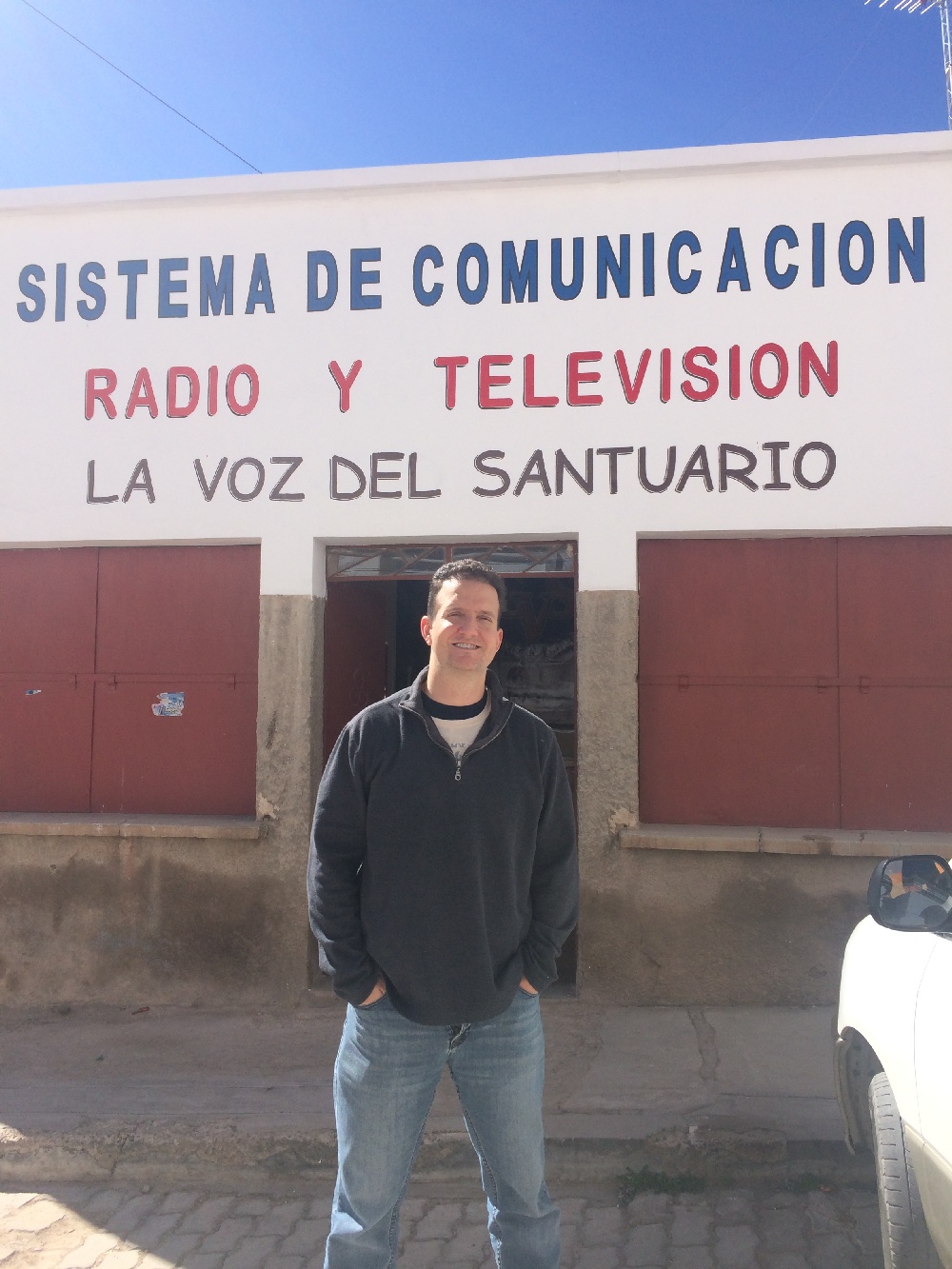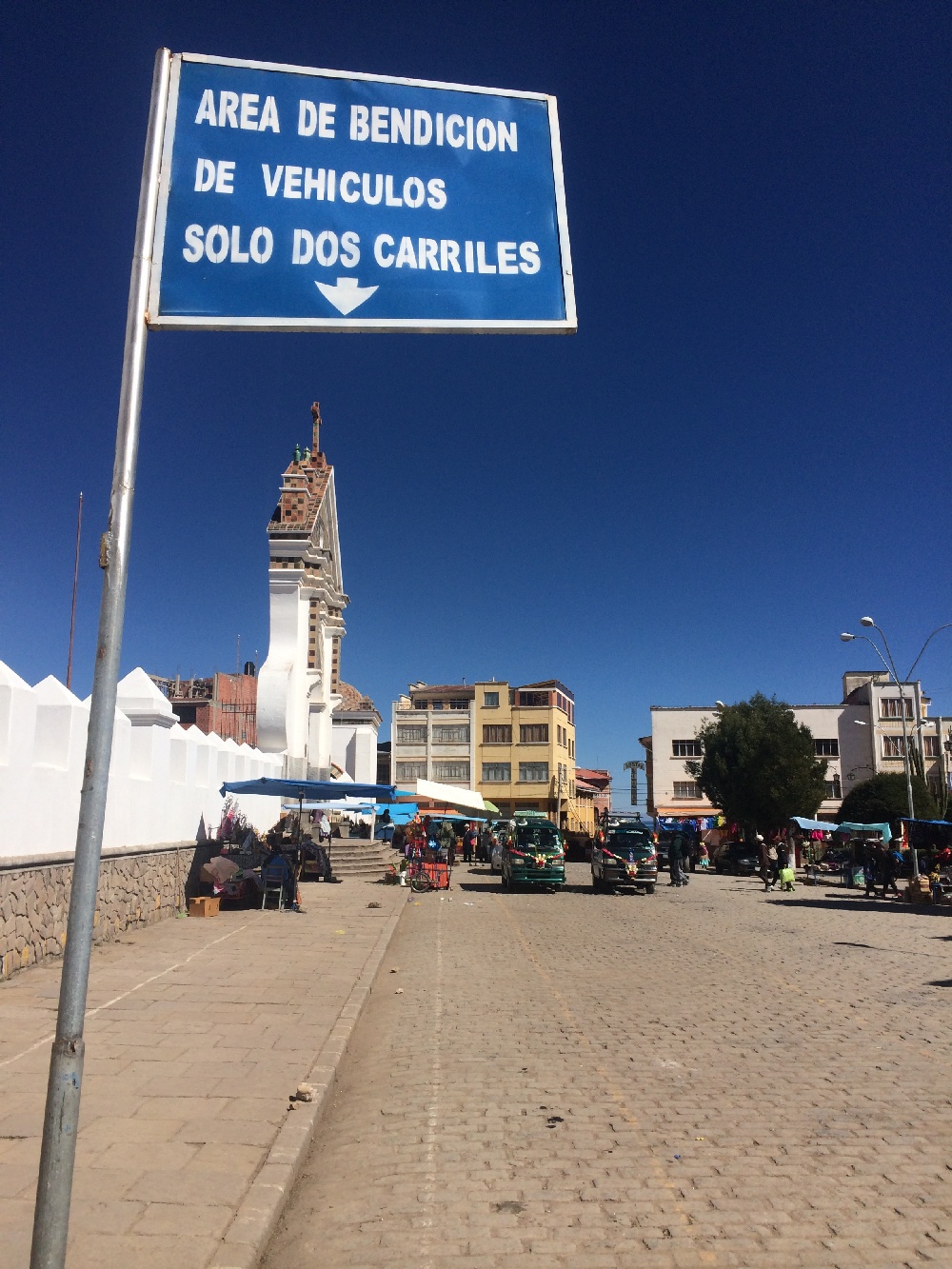 Moon and Sun Islands
Somewhere along the line–I'm not sure exactly where–I boarded a fast boat (hydrofoil) and we raced toward Moon and Sun Islands. That's where things get a little hazy. I'm writing this blog entry five years after the trip, without any notes to look back on. What I do remember clearly was the crisp air and the stunning views of Lake Titicaca. I remember giggling about the name while watching classroom videos of the lake in fourth grade. Never did I ever actually think I'd be here, in person, and I could never have prepared myself for the beauty that laid out in front of my eyes. This place was indeed magic.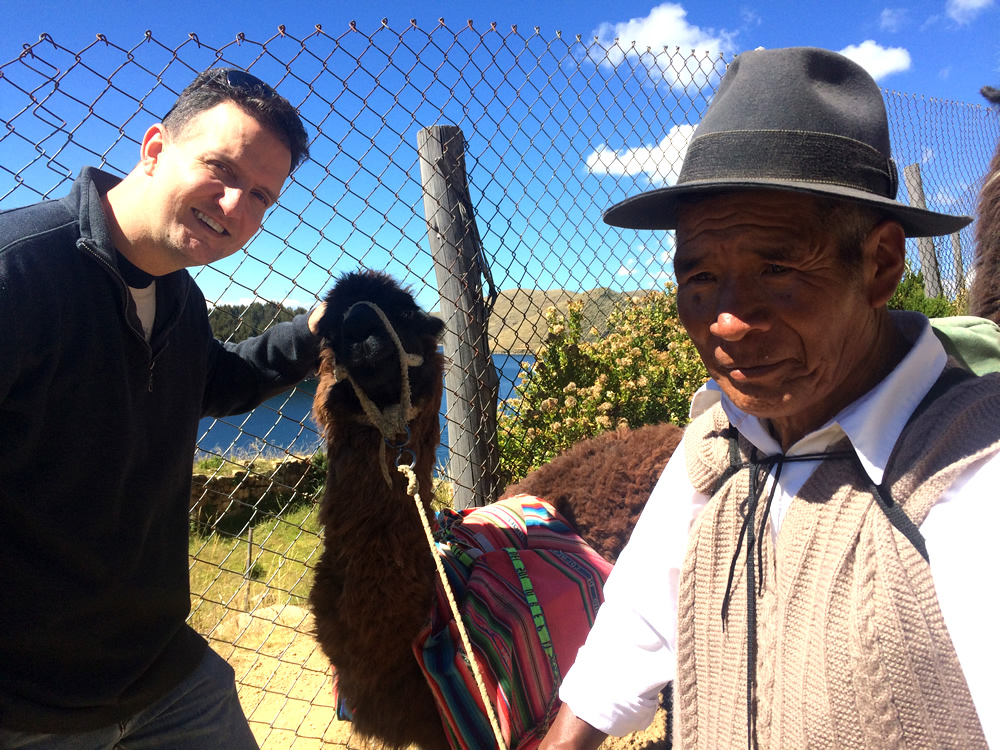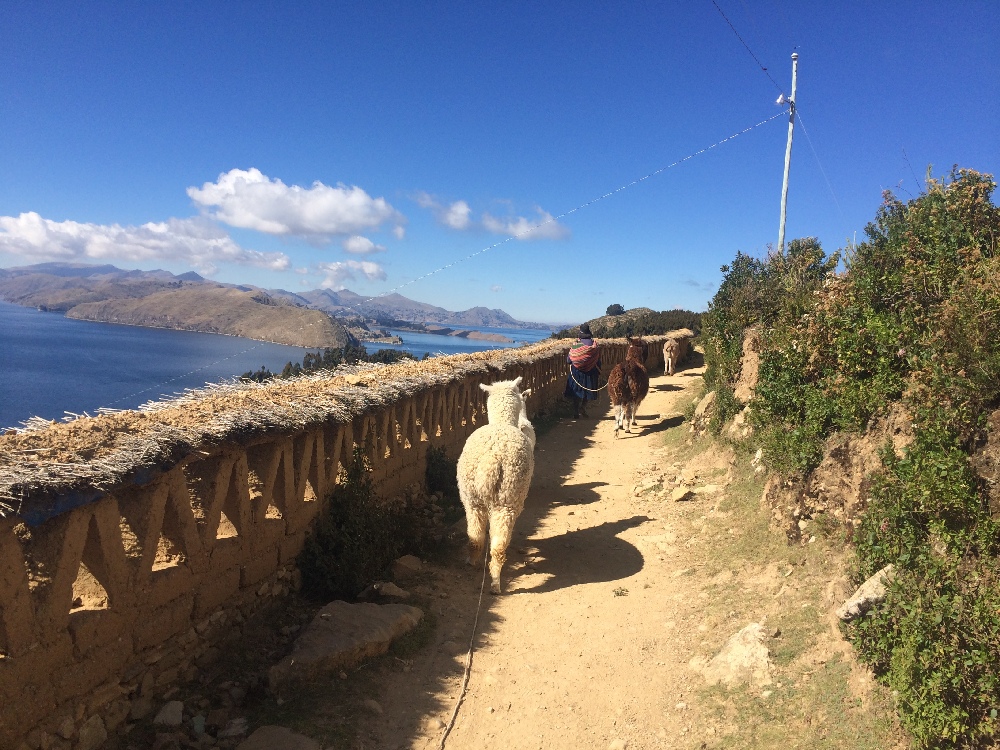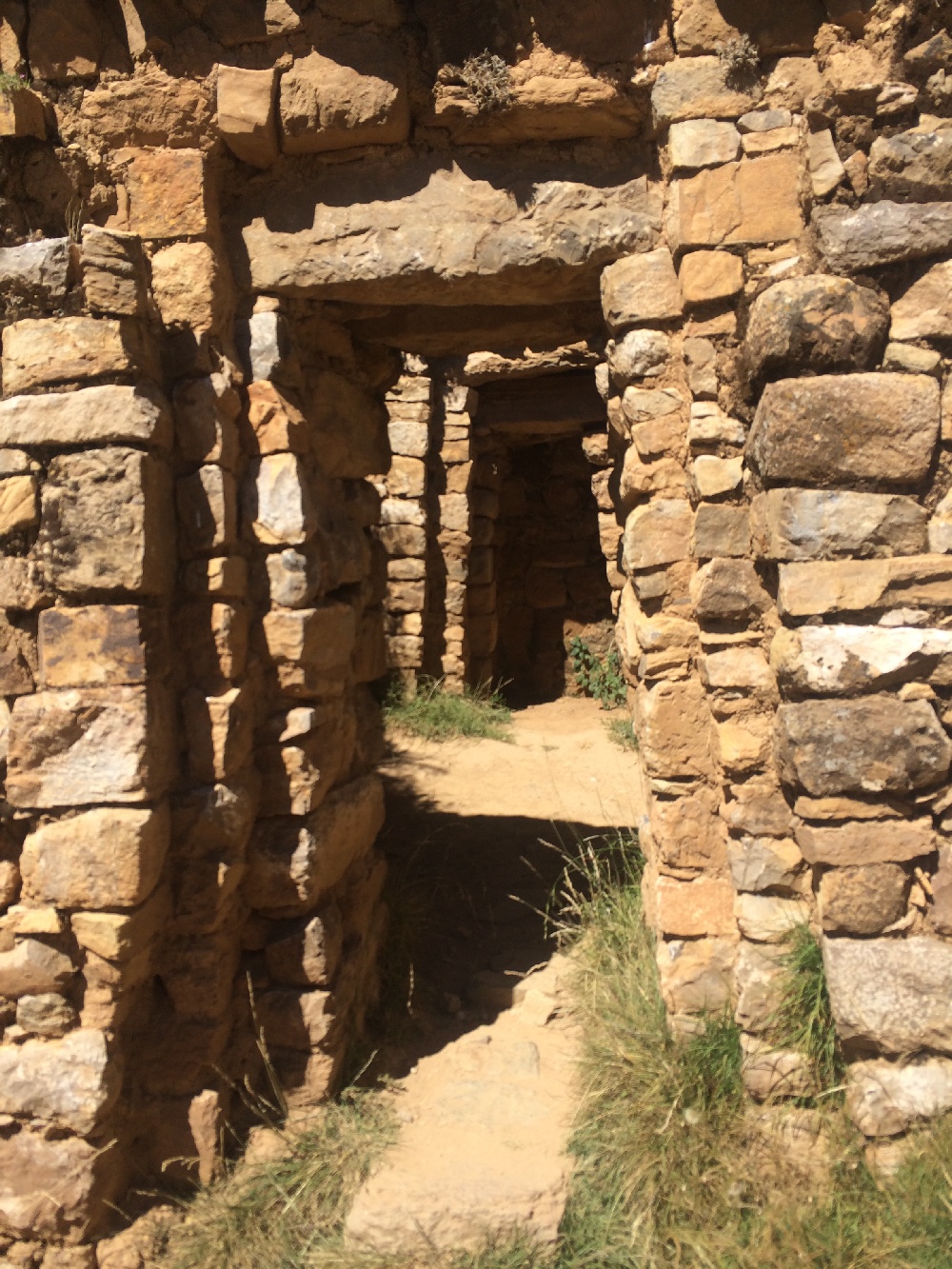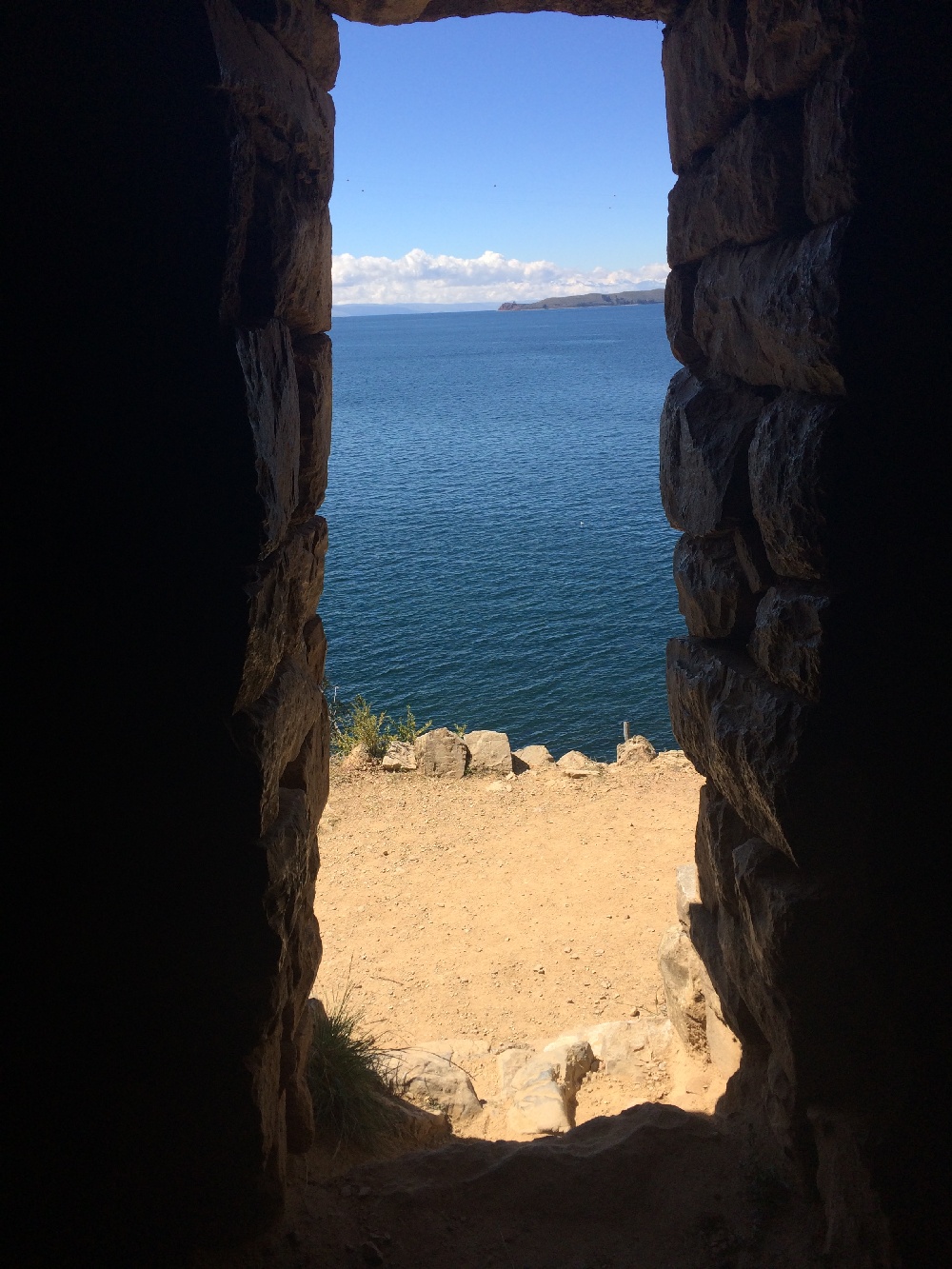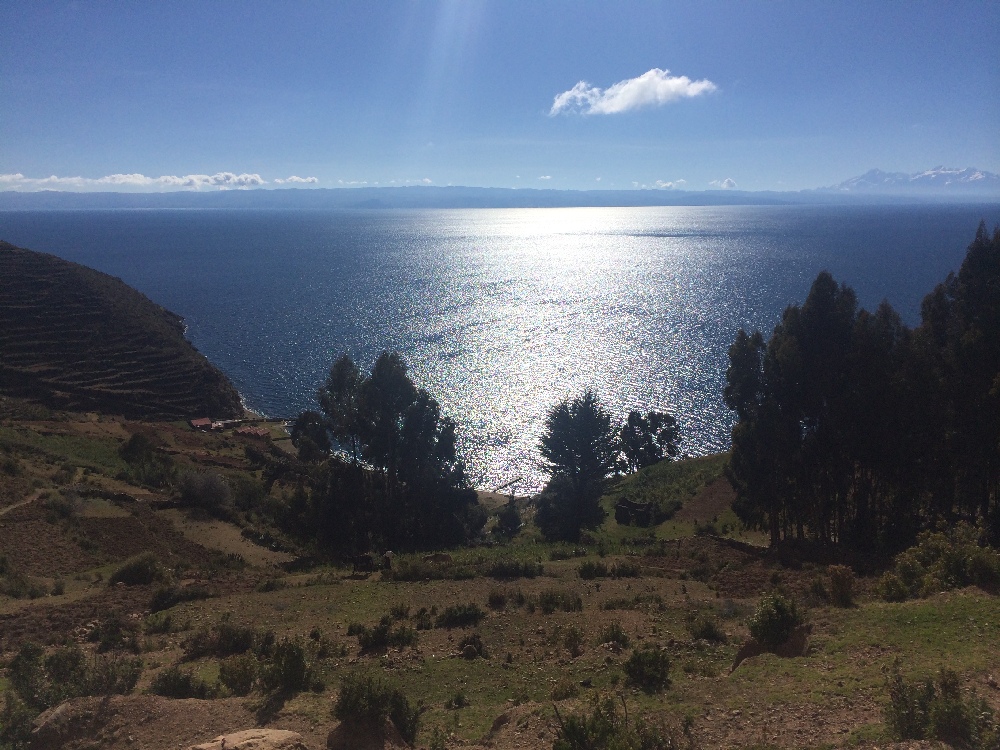 Sleep Over
My accommodations were pretty special: a little casita at La Posada Del Inca on Sun Island. It was so authentic, from the walls to the furniture to meals served in the tiny dining room. I wanted to stay here for a week; sadly I had just one night here.
Check out hotels and lodging on Sun Island HERE.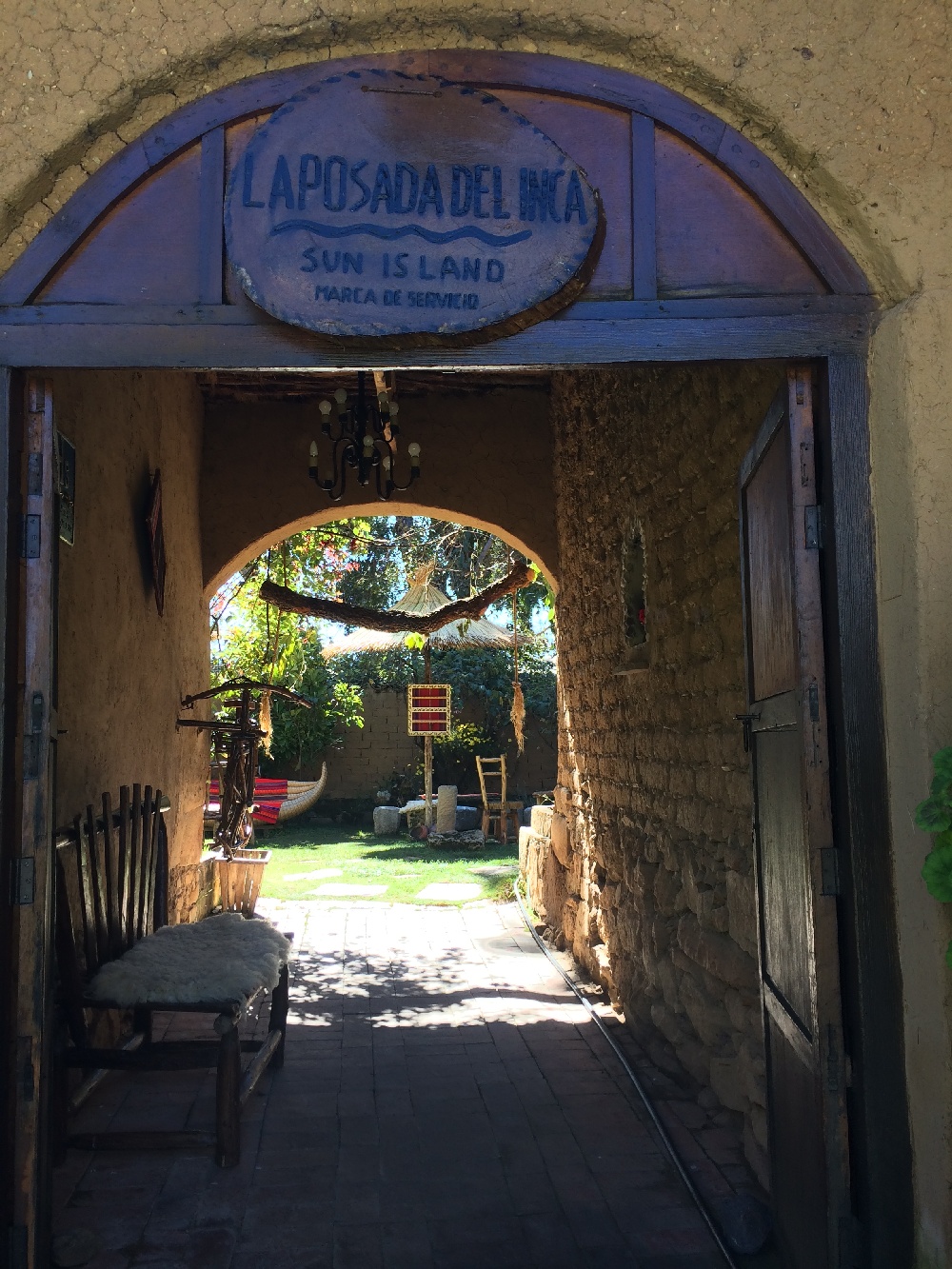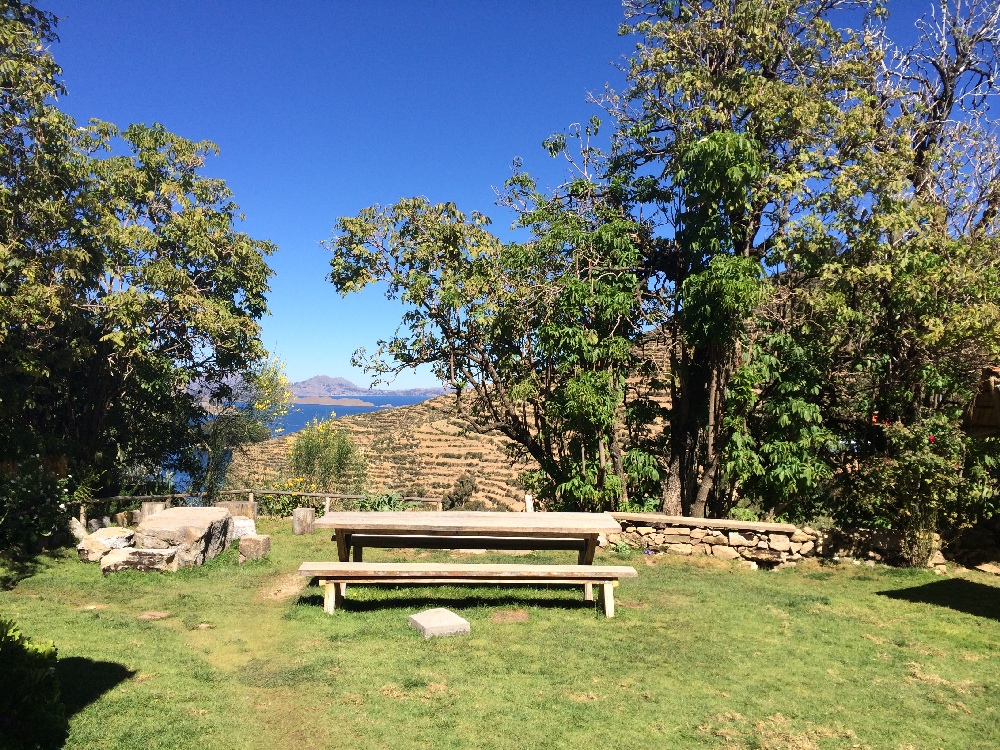 Sunset Walk
My favorite memory from Lake Titicaca was the simple sunset walk. The colors of the golden sun reflecting off of the purple water…the white alpacas…the children…that flute…it was pure magic!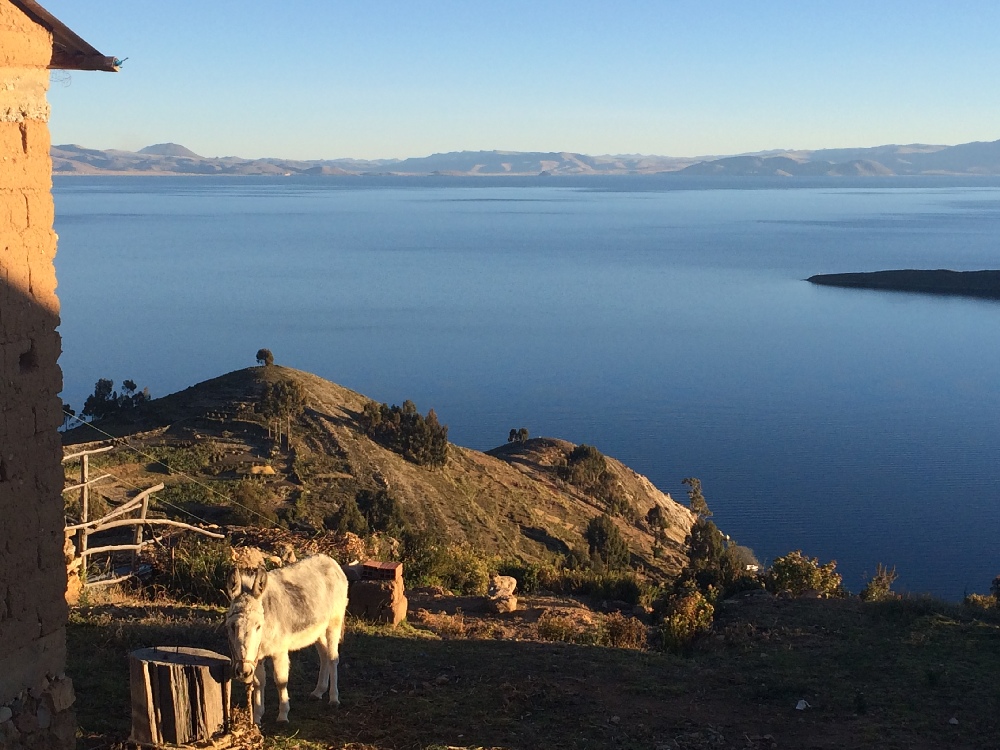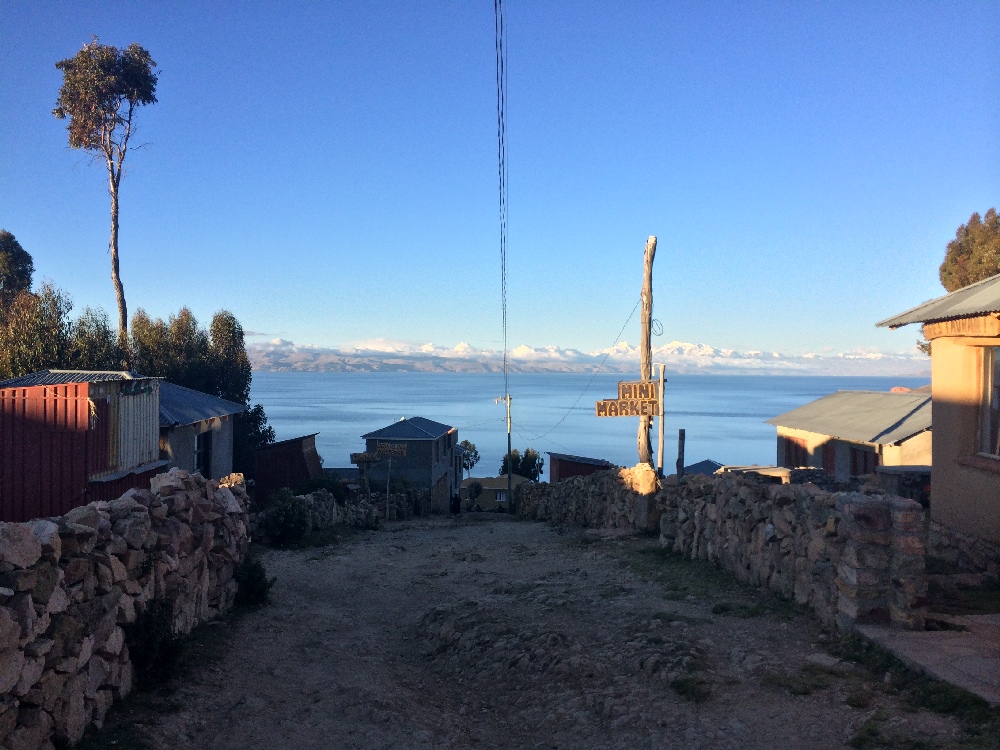 The Long Road Home
The trip back to La Paz the next day seemed ten times longer. We stopped at The Sacred Fountain, the Andean Roots Eco Village and The Altipla Museum. I got to meet the Limachi family, builders of the RA II and Tigris, which took epic expeditions across the Atlantic Ocean. I finally arrived back the hotel in La Paz just before sundown. Long ride.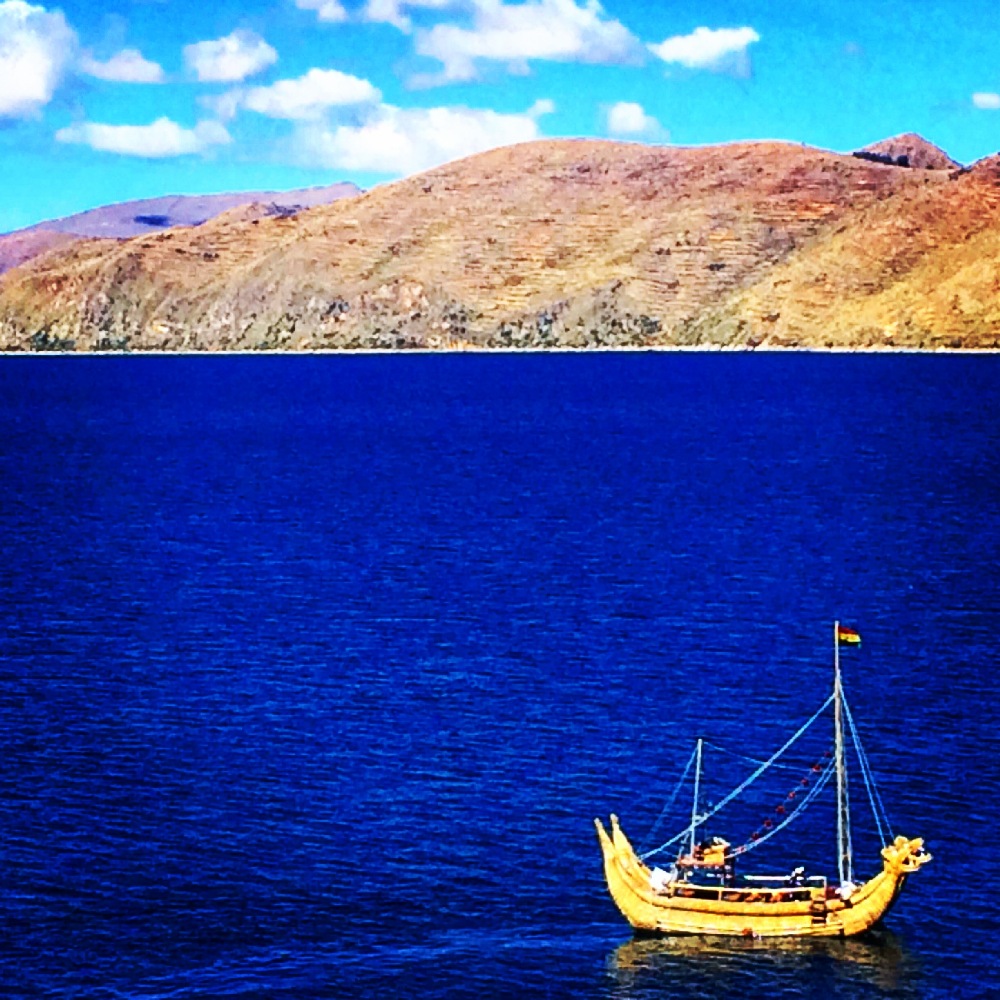 Volver, Volver
There are so many cities I don't need to come back to. La Paz is not one of those. Rather, this is a place I cannot wait to return to. While I absolutely loved the lake experience, I felt I missed out on La Paz itself. I had no clue the city would be so fascinating. I was especially disappointed the teleférico (cable car) wasn't running that last night in La Paz. I will come back and spend at least a week in capital next time…probably allowing a full day or two just to acclimate to the altitude. I want to explore more, eat more, rap with the cholitas more, and ride that fabulous teleférico over the rooftops of La Paz.
This entry was posted in
South America