Getting There
It was super long journey to country #179. First, a train from San Diego to Los Angeles, then a 13-hour flight from LAX to Istanbul, followed by an eight-hour layover (and fun run into the city there), and then a ten-hour flight from Istanbul to Cape Town. There would be a 6.5 hour layover at CPT, and then, the final 2.5 hour flight on to Gaborone. I'd begun this journey Wednesday at noon and had finally arrived at my first destination on Friday at 8:15PM. This was definitely one of the longest journeys–at least time-wise–in my entire travel career. I was so happy to finally be stationary!
>>>RELATED: EXTREME LAYOVER – ISTANBUL!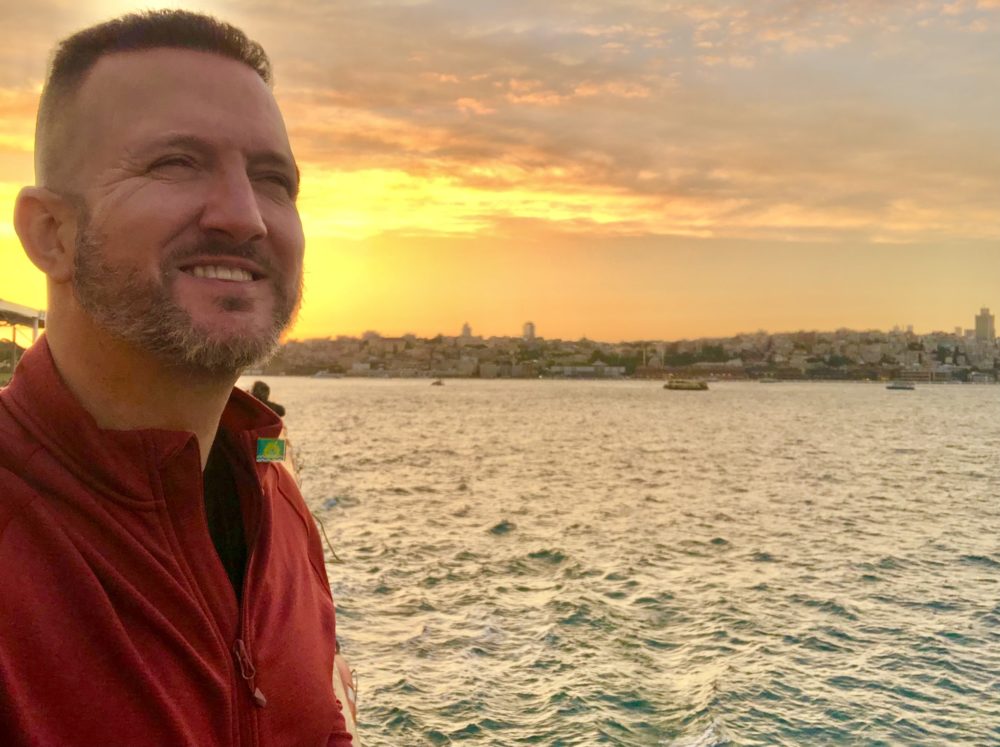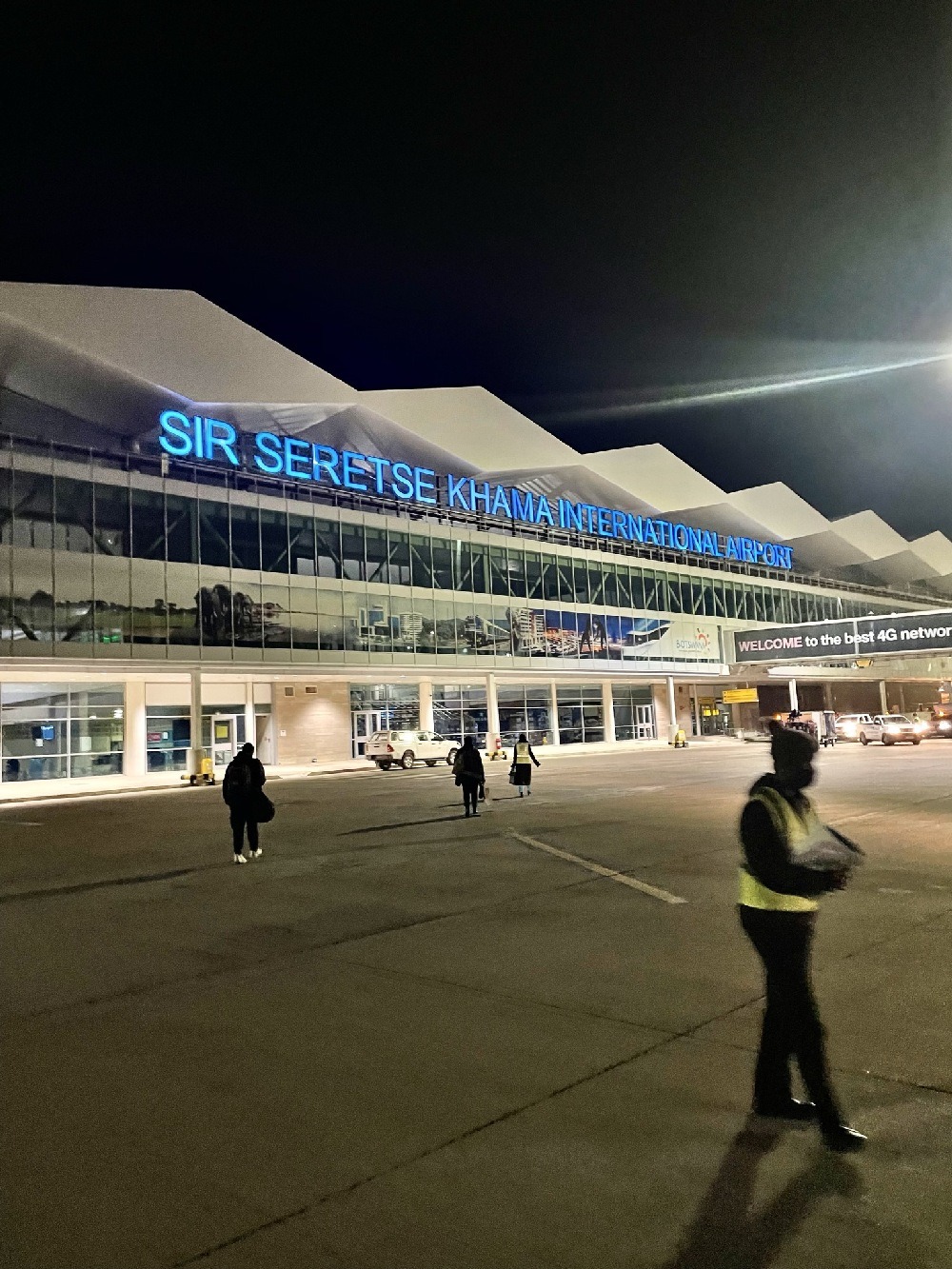 One Day in Gaborone
I'd have one full day in Gaborone to explore. Spoiler alert: This would the most "chill" capital city I'd ever experienced. I'd learn that the country–including the capital–was very sparsely populated. This would be such a contrast from almost every other African capital I'd seen – with traffic jams, noise, trash, chaos, and yes, even a little danger. Cities like Bamako, Mali; Dakar, Senegal; Accra, Ghana and so many others were wild, exciting, and, in some ways, even scary – not that there wasn't a lot to love in those places. But Gaborone, despite being a capital city, could almost be categorized as a sleepy town. I'm sure the fact that I was here on a weekend added to the chill factor.
After breakfast at the hotel, it was out to see what could be seen in Gaborone, which started with a stroll through the pedestrian walkway of an area of shops and restaurants called Main Mall. Afterwards, I meandered through a government complex and, then, over to The Three Dikgosi Monument.
RAMBLIN' TIP: Find a great hotel in Botswana HERE!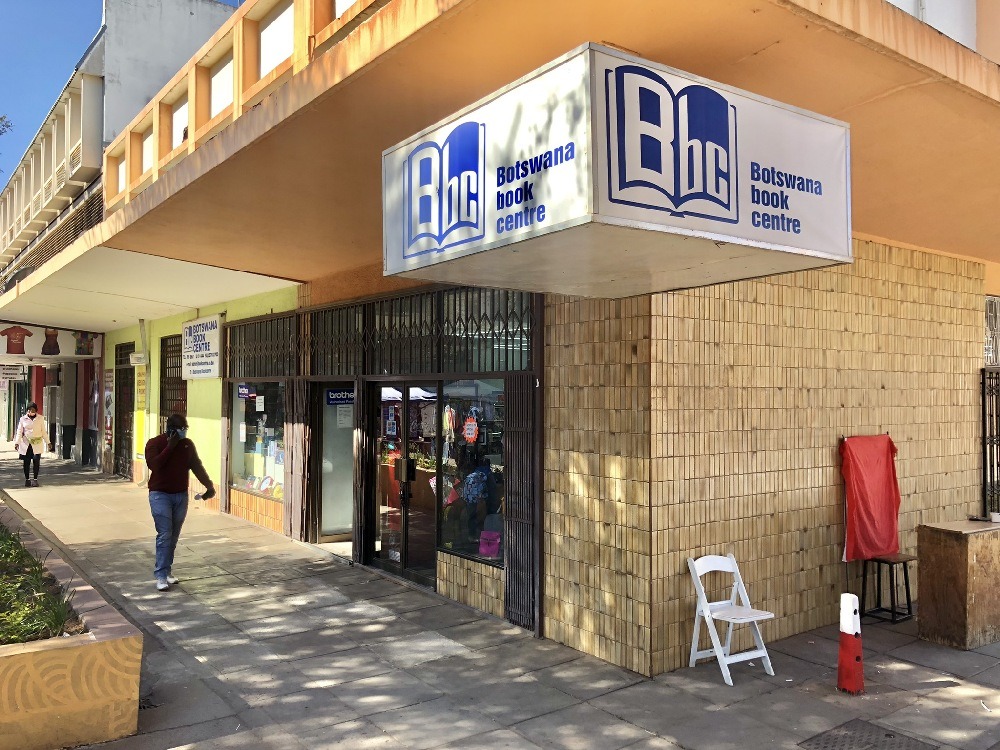 The Interview
Back at the hotel, I met up with Gaborone local Shawn, who interviewed me for the city's Century Buzz news magazine.
I finished up my only day here with a game drive through the Mokolodi Nature Reserve. Sadly I didn't see many animals at all, with the exception of a few impalas. Maybe they were all sleeping?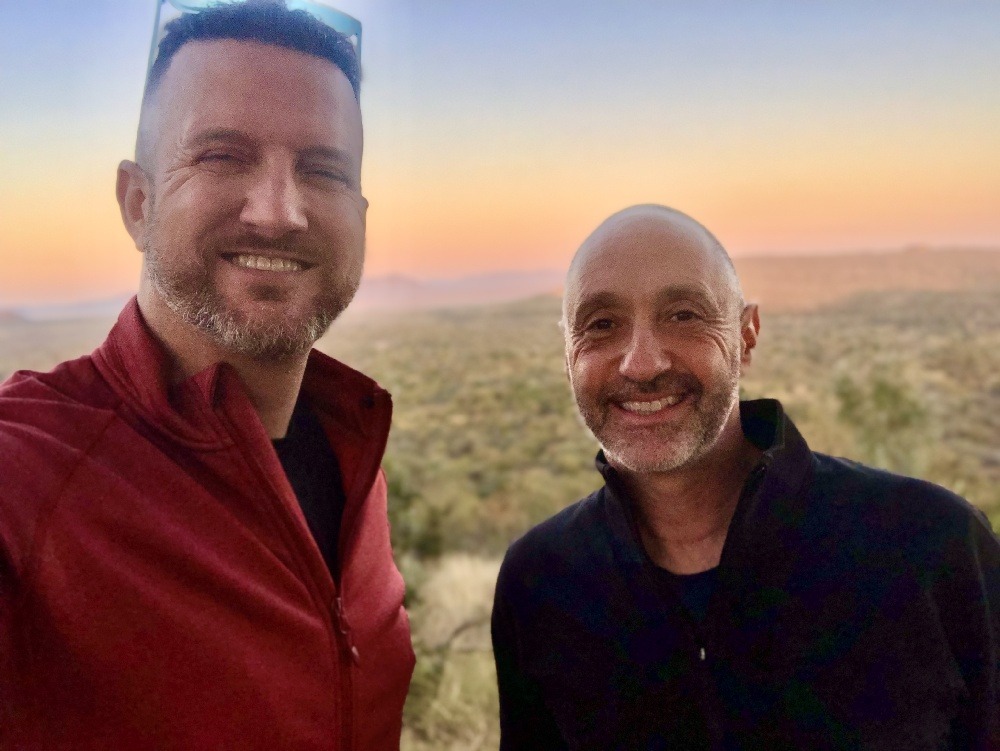 Goodbye, Gaborone
When I say this stop was one of the most uneventful places I've ever been, I don't mean it as an insult. The people of Gaborone could quite possibly be just the nicest ever. The hotel staff were all great. Our driver, Mr. T, was more than memorable, and Shawn from the newspaper was a delight. Passersby on the street were quick to wave and smile and I even remember one car slowing to a stop just to enthusiastically greet us while we were walking down the street. The city was very clean–immaculate really–and the weather was divine. Not one person bothered us and I'm not sure I've ever felt safer anywhere in Africa. Most travelers who've visited Botswana head to Chobe National Park, which is on the other side of the country, and apparently where all the action's at. But I don't have one bad thing to say about Gaborone. This was the perfect stop to help us slow down and stop our head from spinning after the two-plus days of non-stop travel. It was about to get crazy.
This entry was posted in
Africa