"The continent is too large to describe. It is a veritable ocean, a separate planet, a varied, immensely rich cosmos. Only with the greatest simplification, for the sake of convenience, can we say 'Africa'. In reality, except as a geographical appellation, Africa does not exist."
― Ryszard Kapuściński
Over the past six years, I've come to absolutely adore Africa. I only first stepped foot on the continent in 2016, and in less than six years, I've managed to visit all 54 nations of the enormous continent. It hasn't always been easy, but it has been worth it. And one of the many lessons I've learned is just how vastly different the nations (and regions) of Africa can be from one another. From landscape, to language, from infrastructure to lack thereof…I love traveling to Africa because you just never know what you're going to get. And although some of my visits have been challenging and even a little (or a lot) uncomfortable, some stops have been absolute treasures and places that I can't wait to get back to.
In no particular order, here are my five favorite African nations: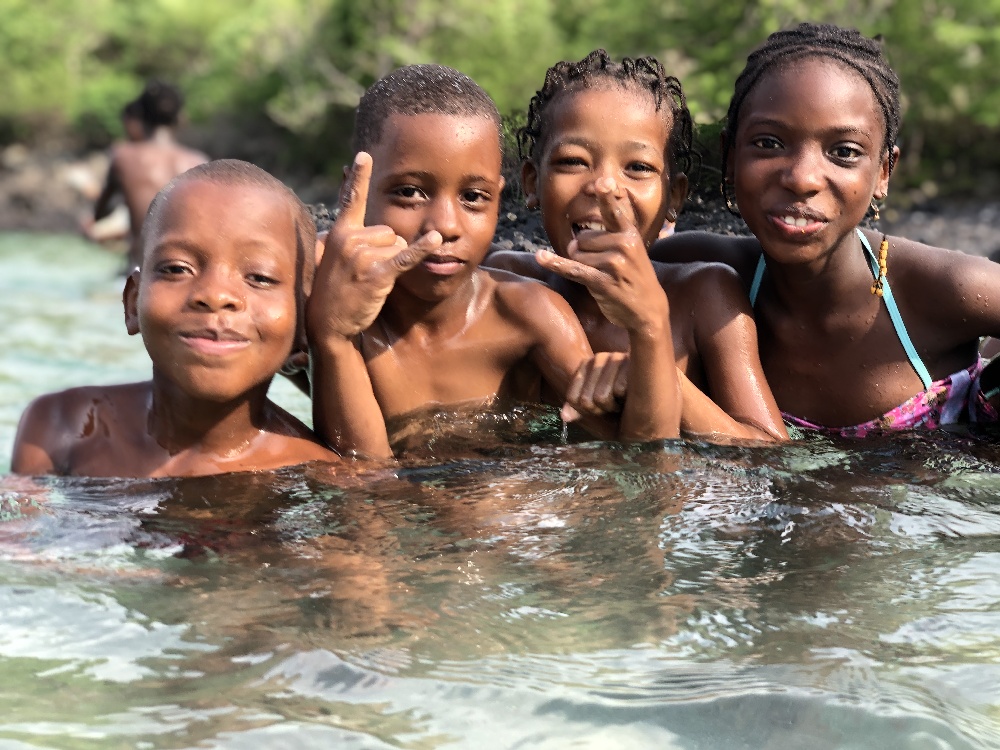 São Tomé e Príncipe
The Portuguese-speaking islands of São Tomé e Príncipe are full of tiny, charming villages and beautiful beaches. I rented a car and spent the day exploring the island, often finding myself being the only vehicle in sight. The islands still feel unspoiled – this is one paradise that has not yet been over developed or "discovered" by the hoards of mass tourism. It's a true jewel and anyone lucky enough to spend some time here will feel richer for it.
My best tip: You must rent a car and explore!
You can check out my full São Tomé blog HERE.


Algeria
I visited Algeria on my very first journey to Africa and it proved to be the most surprising. I'd only heard bad things about Algeria from the news, growing up – so you can only imagine my surprise when I arrived to see one of the most beautiful old cities I'd ever experienced. From the ancient Casbah, to the chic cafés lining La Rue Didouche Mourad, Algeria's mix of French and Arabic, friendly people, and beautiful old buildings left a lasting impression on me. It helped that I had a great guide who would become a true teacher and friend.
My best tip: If you hire a guide, secure Omar from Fancyellow. The best.
You can check out my full Algeria blog HERE.
>>>RELATED: 14 countries, 4 Continents, 20 Days – My Very First Trip to Africa
Comoros
Comoros is one of the least-visited countries on the planet, which is always a plus in my book! If you can get past the abundance of roadside trash, Comoros is one of the coolest islands in the world. The people here live a relaxed, laid back lifestyle. The small medina in the center of town is not to be missed and the tiny nation is home to some of the world's best beaches, most of them almost completely empty. I still haven't figured out why the locals don't crowd the beaches here! I've also met some of the friendliest strangers ever on the island. What Comoros lacks in tourist services, it certainly makes up in charm.
My best tip: The medina was not in any guidebook or online "to do" list – and it turned out to be one of my favorite parts of the main island. Don't miss it!
You can check out my full Comoros blog HERE.
Eritrea
A former Italian colony, Eritrea is one of the most unique African nations of them all. Its capital boasts a collection of the coolest, old Italian structures; you see old men crossing the street wearing those classic Italian suits, and you'll enjoy some of best pasta you've ever had – the restaurants of Asmara could compete with Italy any day! Super safe and chill, Asmara is a great city to just wander and get lost in.
My best tip: Skip the Sheraton and book a room at the historic Albergo Italia.
You can check out my full Eritrea blog HERE.
"The only man I envy is the man who has not yet been to Africa – for he has so much to look forward to."
-Richard Mullin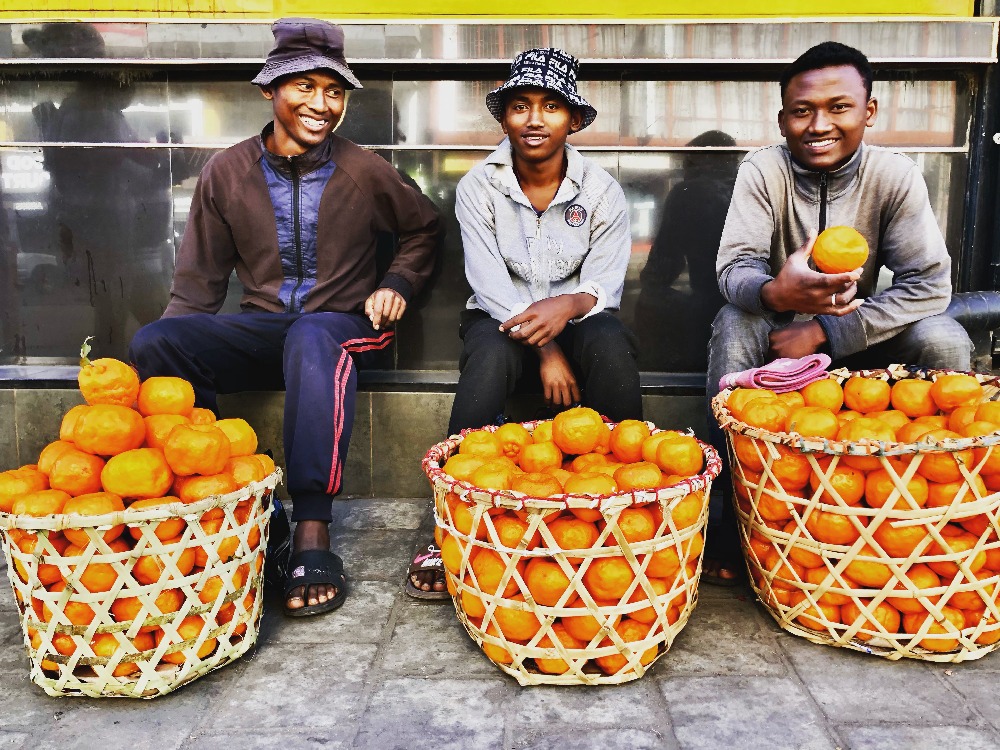 Madagascar
I was glad I saved Madagascar for last. Besides its hills covered in colorful old French architecture and all those classic cream-colored Citroên taxi cabs, the people of Madagascar are what makes this island off of the east coast of Africa so special. Originally discovered by the Austronesian people, mainland Africans would settle here later, followed by the Arabs and then the French. No wonder Madagascar is one of the most diverse countries on the continent and makes for the absolute best people watching ever!
My best tip: Besides the organized tours most people take, make it a point to get out on your own in the capital! Walk the markets, explore the streets and talk to the people! Madagascar has more to enjoy than just their lemurs and Baobab trees – its people are the real treasures!
You can check out my full Madagascar blog HERE.
"If I have ever seen magic, it has been in Africa."
-John Hemingway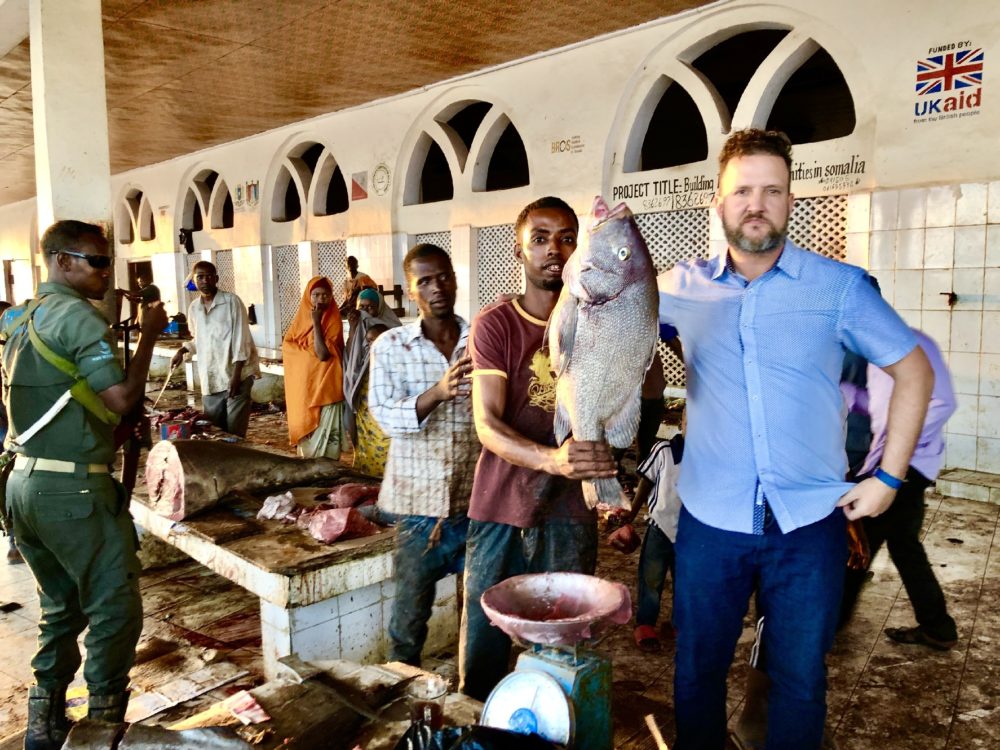 BONUS: Somalia
Surprised ya, didn't I? While Somalia was probably the most dangerous country I've ever been to, with Al Shabab running roughshod (I had to ride in a bullet proof car with six armed guards by my side), Somalis are some of the kindest and friendliest people in the world. Despite its current state, I couldn't help but see the potential in Mogadishu. If they ever figure things out, the place could be a major tourist destination, with great beaches, rich history and wonderful food and hospitality. I'd like to go back to Somalia one day, but I won't kid you – it's extremely dangerous for foreigners.
My best tip: The quicker the visit the better. While I'd love to stay for a week, you minimize the odds of something bad happening if you can get in and out within 48 hours.
You can check out my full Somalia blog HERE.
"You either get the point of Africa or you don't. What draws me back year after year is that it's like seeing the world with the lid off."
― AA Gill
>> RELATED: Yemen, Afghanistan, North Korea…The More Balls Than Brains Tour!
Honorable Mentions:
Whittling down 54 awesome nations to a top five was a near impossible feat. I couldn't, in good conscious, end this article without mentioning just a few more of my other favorites, including: