Time to get Nerdy
There are currently 193 fully-recognized countries in the world. But was 193 always the number? Of course not – countries come and go over time. Take for example, the USSR. When it was finally broken up back in 1991, 15 brand new countries were created almost overnight: Uzbekistan, Georgia, Moldova, Latvia, etc. These were all countries (at least names and borders) that had never existed before. Today, the youngest country in the world: South Sudan. It was only  in 2011 when its people voted for secession, creating the world's 193rd nation.
>>> RELATED: Juba Jubilee – South Sudan Trip
So who's up next? It's anyone's guess what "194" will be (I say Slowjamastan!), but as of today, the closest region to gaining complete (and new) independence and becoming an "official" country is an autonomous area called Bougainville, located inside Papua New Guinea…and, well, PNG just happens to my country number 189.
And are you thinking what I'm thinking???
Why yes, yes of course I will visit Bougainville while in PNG. I'm already right here, how could I not make a visit? After all, imagine being this close and skipping it, only to watch Bougainville become fully independent and then have to trek all the way back to visit. It's on the other side of the world, you know?
Something tragically similar happened to a woman whose name escapes me: She'd visited every country in the entire world, only to pass away just days after South Sudan became a country. So she died not seeing every country in the world. What a shame! I think of this visit to Bougainville as an insurance policy. Many experts are betting against Bougainville actually pulling off independence (it's now in PNG Parliament's hands), but I'm going to be better safe than sorry, so Bougainville, here I come!
New Airline Alert
I'm always a little jazzed when I get to fly a new airline. This time, it was PNG's one and only airline, the state-run Air Niugini from Honiara, Solomon Islands, to Port Moresby, PNG.
The two-hour flight on the Fokker-70 was mostly uneventful. The plane was full of Chinese who I'd soon find out were just going to PNG to transfer on to Hong Kong. What I'd soon learn is that Air Niugini is the only airline serving all of PNG. The state does not allow competition. So if you want in or out, or around (domestic), Air Niugini it is!
>> RELATED: 7 Obscure Airlines You'll Probably Never Fly in Your Life <<<

"New Airline, Who Dis?"
You Down with PNG?
My guide Lucas met me at the airport and gave me a quick car tour of Port Moresby and the surrounding area. We're talking mainland Papua New Guinea now – I wouldn't go to Bougainville until the next morning. It was Christmas Day, so a lot of things were closed…plus I was feeling some serious mid-trip fatigue, so I was happy to spend the rest of the afternoon back at that cushy Hilton. I desperately needed some chill time – it was halfway through a 30-day journey and I was feeling it.
Ramblin' Tip: The Hilton Port Moresby is super nice and I recommend it. You can book it HERE.
Notes on Port Moresby's downtown vibe: It was kinda weird. I was surprised to see so many large, tall buildings. I guess I'd been in the Pacific too long (small islands) and forgot what a real city center looked like. However, I didn't see many restaurants/bars/cafes, etc. I wouldn't have minded exploring downtown a little more, but ultimately did not feel like I was missing much. You should note that Port Moresby also happens to be rated the second most dangerous city in the world. So many people warned me about it. I'll let you do your own research, but yeah, this place ranks high on crime and danger!
The next day I met Lucas back at the airport and we were on our way to Buka, Bougainville! This was going to be interesting.


Mayberry
I guess I'll start by introducing the elephant in the room. And I must qualify this statement first by underscoring that this is not a complaint, just an observation…
I have yet to visit a town (with a commercial airport) with fewer tourist facilities/accommodations than Buka. This is not me whining, but rather stating fact. I thought it was just wild that I did not see one restaurant or even café in the entire town.  I rationalized this was because:
1. Buka (nor Bougainville in general) is not a tourist destination.
2. This was simply a society that has no need for or could not support a restaurant – they make their own food. There were a million little shops (small, dark, dusty) and a couple markets.
3. Perhaps there were such establishments here and I just missed them.
But wow, I thought Kiribati was lacking in the restaurant area! Bougainville wins the award! I wondered if the region's second city, Arawa, had the same amount of establishments, or lack thereof.
>>> RELATED: Yo Quiero Kiribati <<<
I'd have two nights and one full day in Buka. I had been concerned about the lodging since booking the trip months ago and especially after my experience with a sub-par hotel in Kiribati. I'd come to learn I was indeed a city boy: While I don't require a Four Seasons, I do get a little anxious if I don't at least have bright, white sheets, clean walls and a TV with at least one English channel. But it's bugs that I just can't deal with: spiders and/or roaches in my room? Hell no. But the truth is, if you're gonna take on the mission to see every country in the world, it would be impossible to avoid such encounters.
Luckily, besides one cockroach (to tie things up with my Kiribati stay), all would be okay. I'd booked Reasons Lodge, but found them closed on arrival. Luckily, the next-door neighbor, Destiny Lodge, had a room. It would do. It would have to. I'd get through it all without seeing any giant spiders, so I was content.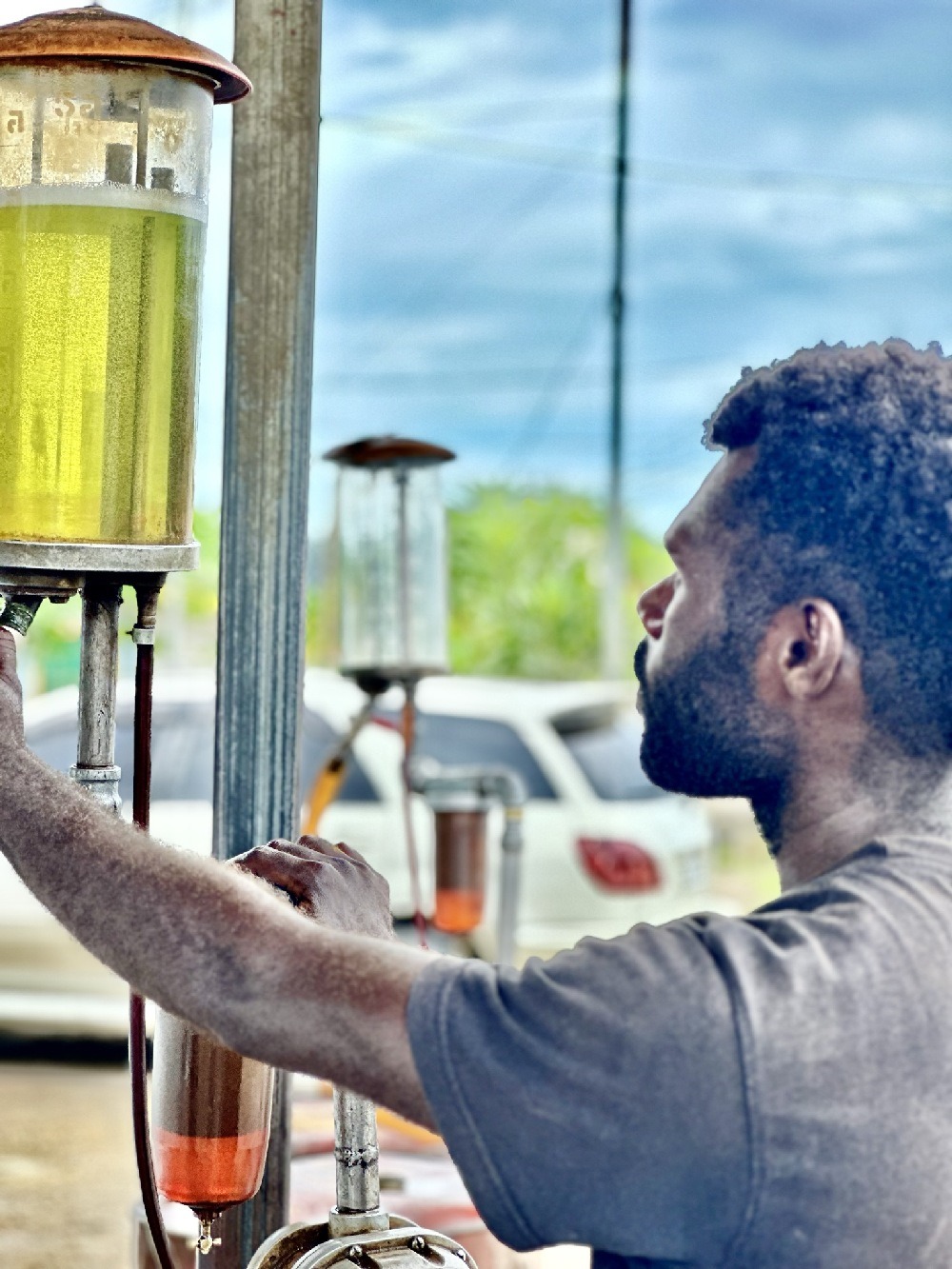 War Lord
That first afternoon I met Ben Kamda, who'd join us for the weekend. Ben was the Chief Planner in the Bougainville Revolutionary Army during the revolution. You wouldn't know he was a guerrilla war boss by his demeanor though. Friendly, soft-spoken, and smiling often – he wore dad jeans and shoes, a plain short-sleeve shirt and a straw hat. He reminded me of the pleasant older uncle at the quinceañera – the quiet guy sipping tequila with his wife at the corner table. But it's always those guys that have written the biggest chapters in the history book. Real heroes aren't the loud ones bragging at the bar.
Three-Hour Tour
We spent the remainder of the first afternoon visiting some of the tiny, outer-islands via water taxi. We passed by a soccer match and lots of curious kids and groups of local ladies who'd wash your hands with water from Coca-Cola bottles and sing "welcome" songs. I was hoping for loaded 'tater skins from TGI Fridays for dinner, but apparently, I was eating in the village. This was a flashback to my experience dining inside a family's yurt in Mongolia. You're never really prepared for it, but it would be insulting to say no. So you smile, take a plate, and fill up on as much rice as you can, hoping no one will notice you barely ate any of the meat or "other stuff" that you pushed around with your fork.
>>> RELATED: Look Mom, I'm in Mongolia! <<<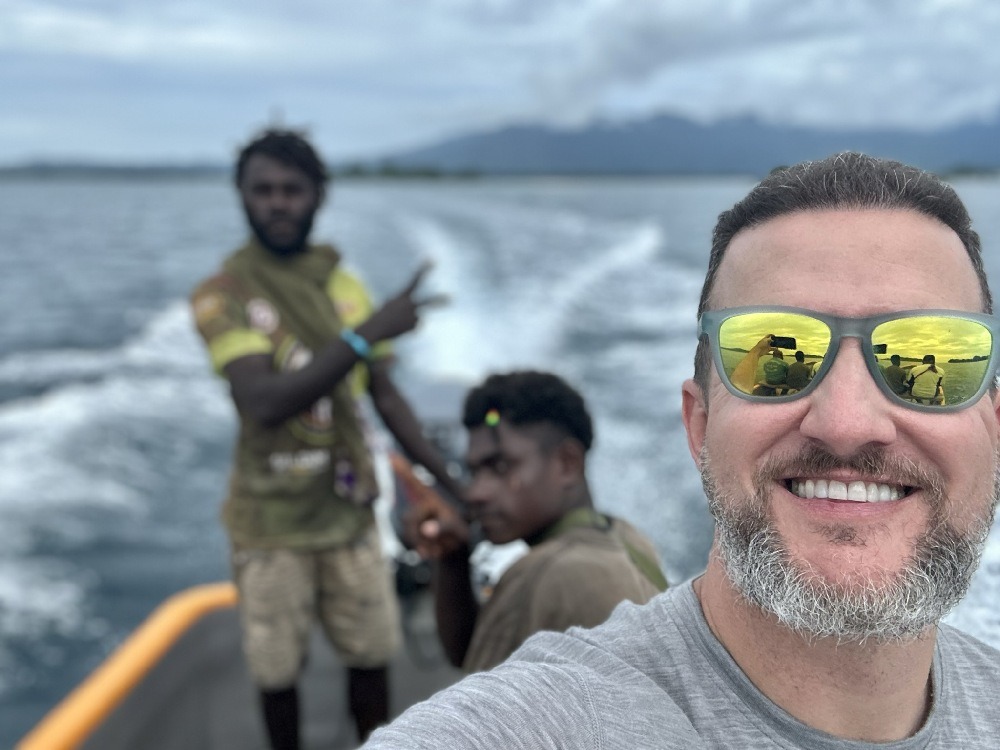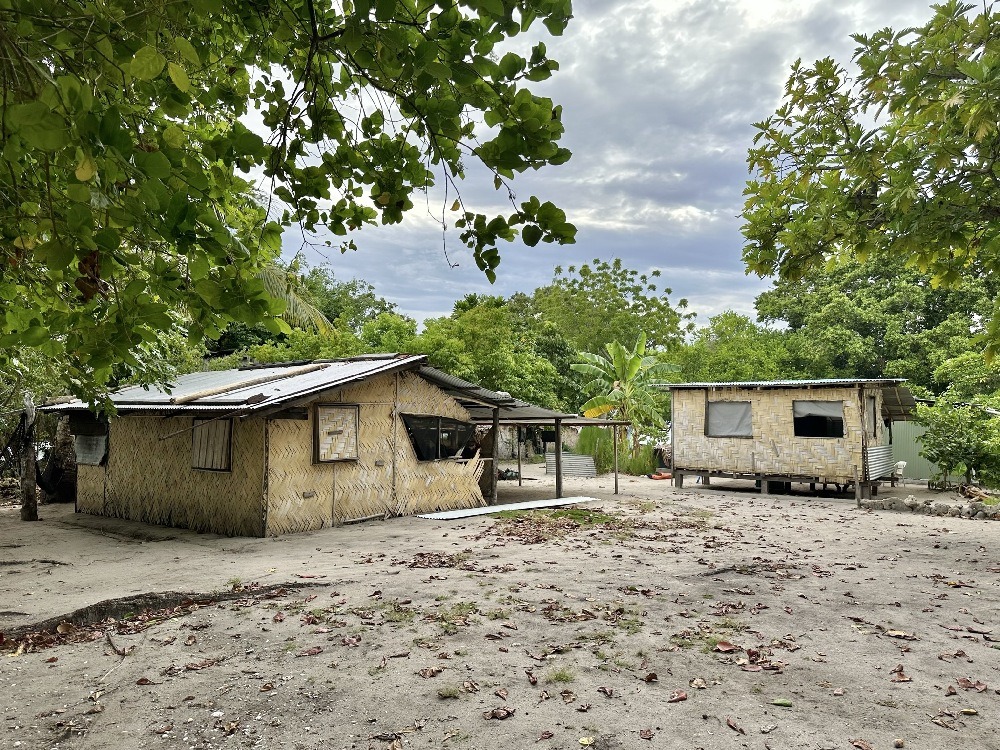 The Morning After
The next morning I explored central Buka solo, on foot, before the heat became unbearable. It was then when all hopes of a restaurant, bakery or even coffee house were dashed. I settled for a package of cookies and a pineapple Fanta at one of the many Chinese-owned stores. There was no other choice. And don't even think about finding Ruffles, Snickers, Frito-Lay or Hostess here. Besides a couple sodas, most of the other brands were unrecognizable. Oreos? Forget it. Such an amazing reminder of the comforts and just about unlimited choices we have back home. At this moment in my life, a QuikTrip or 7-11 would have been absolute paradise. I would've given anything even for some KFC. But here? Nothing. Again, not a complaint, just an observation. Okay, maybe a tiny complaint.
My mood shifted into the positive once I met up with Lucas and Ben. We'd have an enjoyable day ahead of us.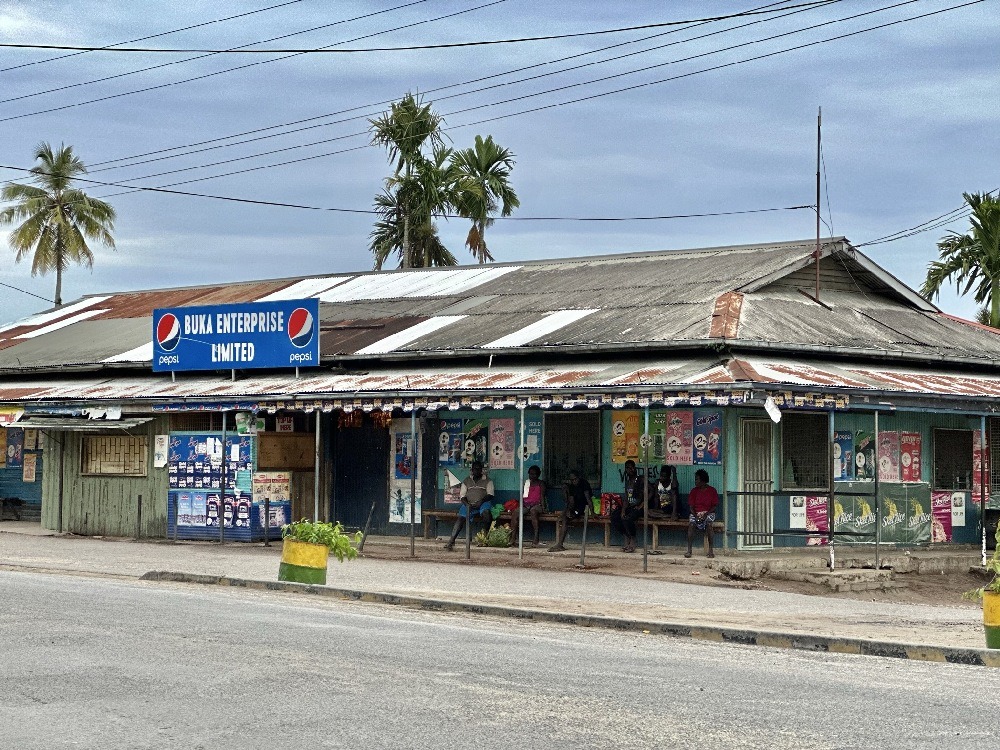 Across the Pond
I really liked the vibe at the little town right across the water from Buka. The Kokopau waterfront had a nice little vibe – a bunch of vendors and accompanying smiling kids. We browsed the market next door where I tried rambutan fruit for the first time. Suddenly a stranger approached me and informed me that the town's mayor requested my presence. He was seated at a bench just ten feet away. He simply wanted to welcome me to his town and find out what I was doing there. We had a nice chat before parting. Nice guy!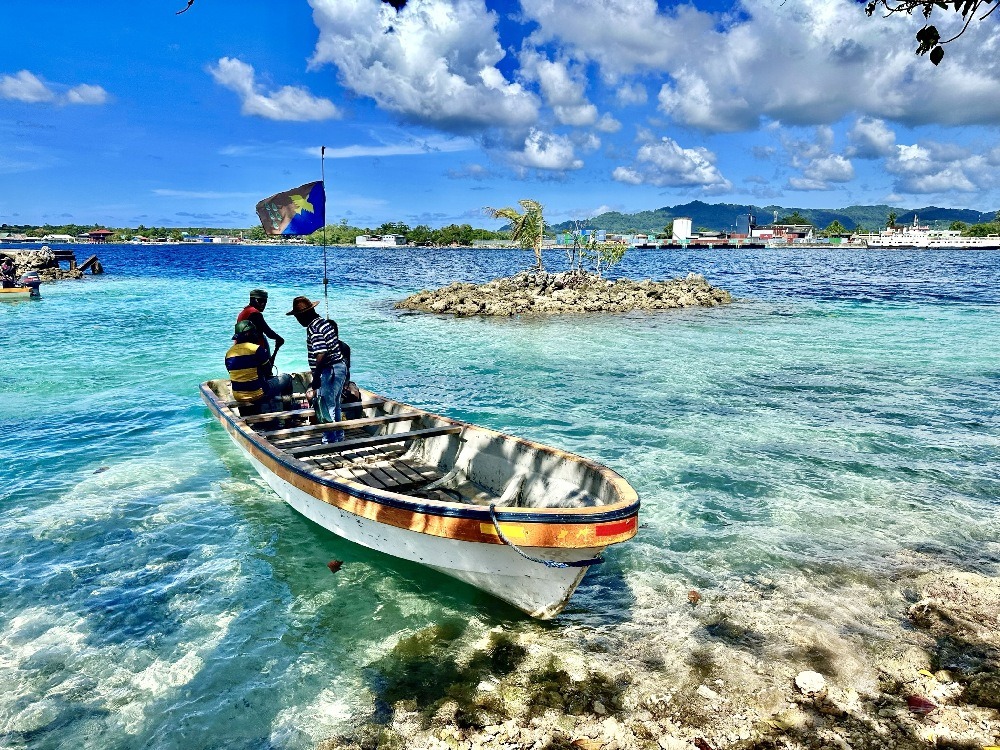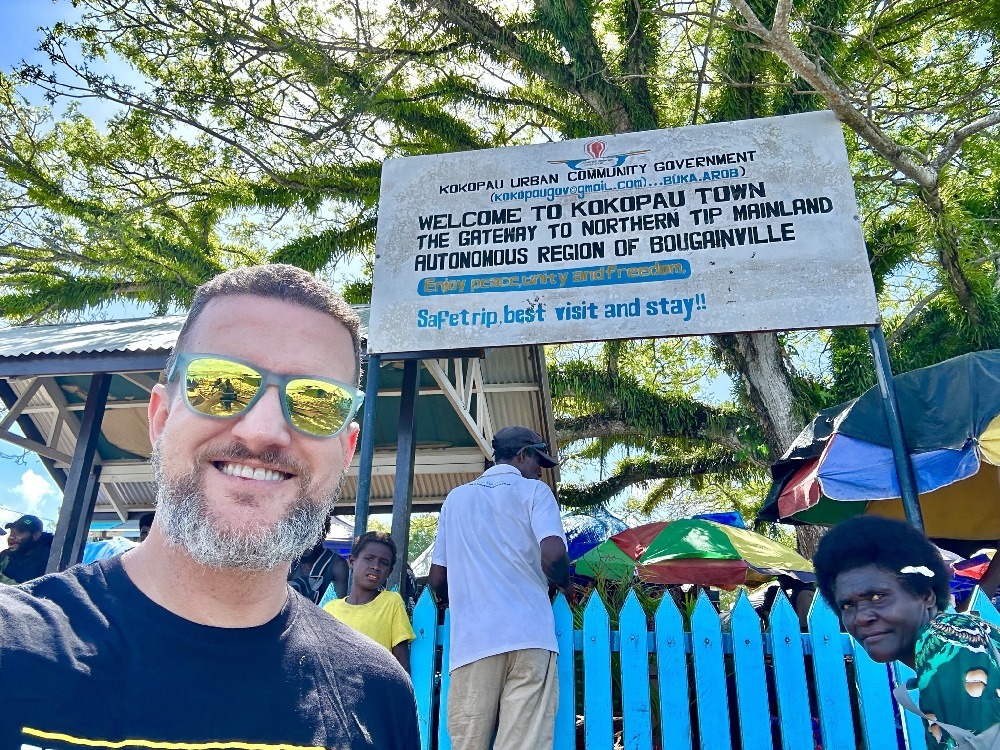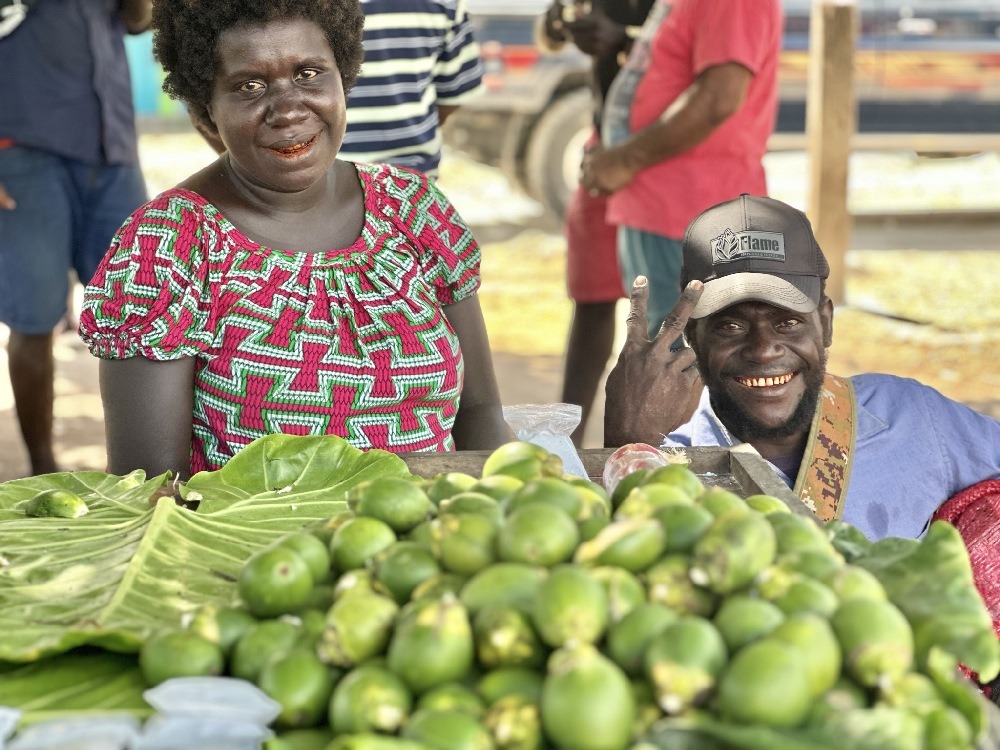 Partisan Party
Back on the Buka side, we saw the Parliament building where I had a chance to meet with Bougainville's Minister of Finance. Everyone else was off on holiday, so I felt fortunate to be able to shake hands one official.
I'd asked to see the radio station and before I knew it, we were walking into the Buka affiliate for PNG's nationwide radio network. Luke was on the air and soon, I was, too. We had a nice ten-minute interview that apparently was broadcast all over Bougainville. I hope I didn't embarrass America!
>>> RELATED: Ramblin' on the Radios – Visiting Radio Stations Abroad <<<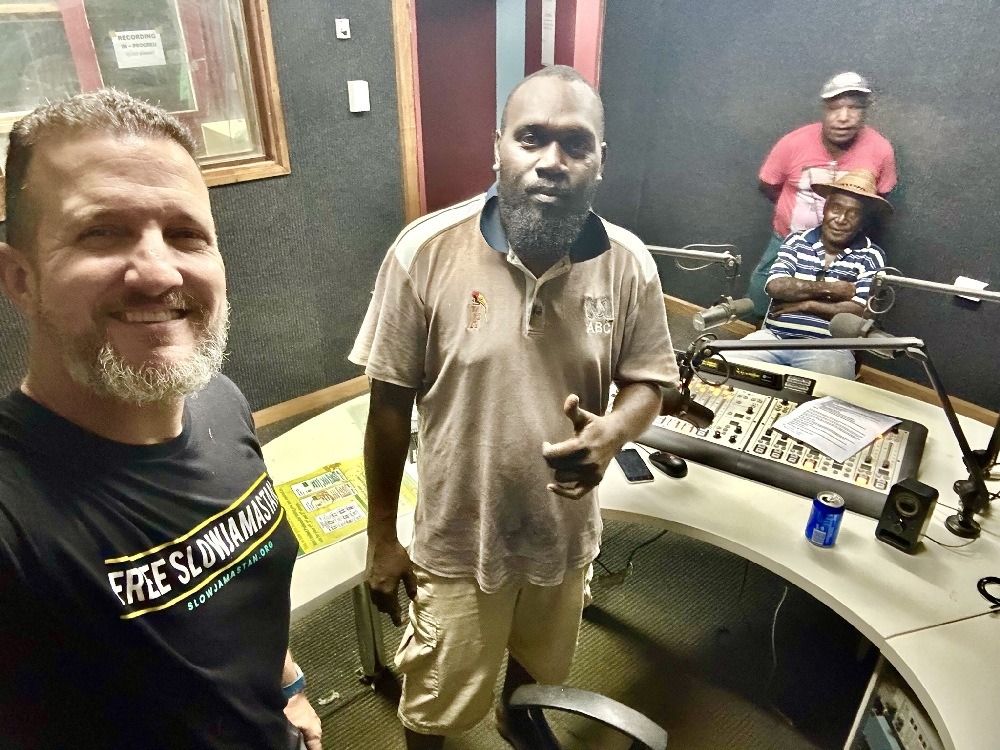 Cruisin' Together
We wrapped up the day with a final boat cruise. We passed a shipwreck that was apparently "wrecked" by Ben in the war. After pulling ashore, we toured a former coconut plantation that was owned by an Aussie before Rebel Ben sank his ship and sent him packing back in the 90s. Ben is a certified bad-ass! Full disclosure, I was told these stories by Lucas and Ben in their regional accents, so I hope I got all of the facts correct.
Later that night, Ben and his wife delivered a home cooked meal to me, right to my hotel room. They sure are wonderful people…but don't cross Ben or he'll sink your boat!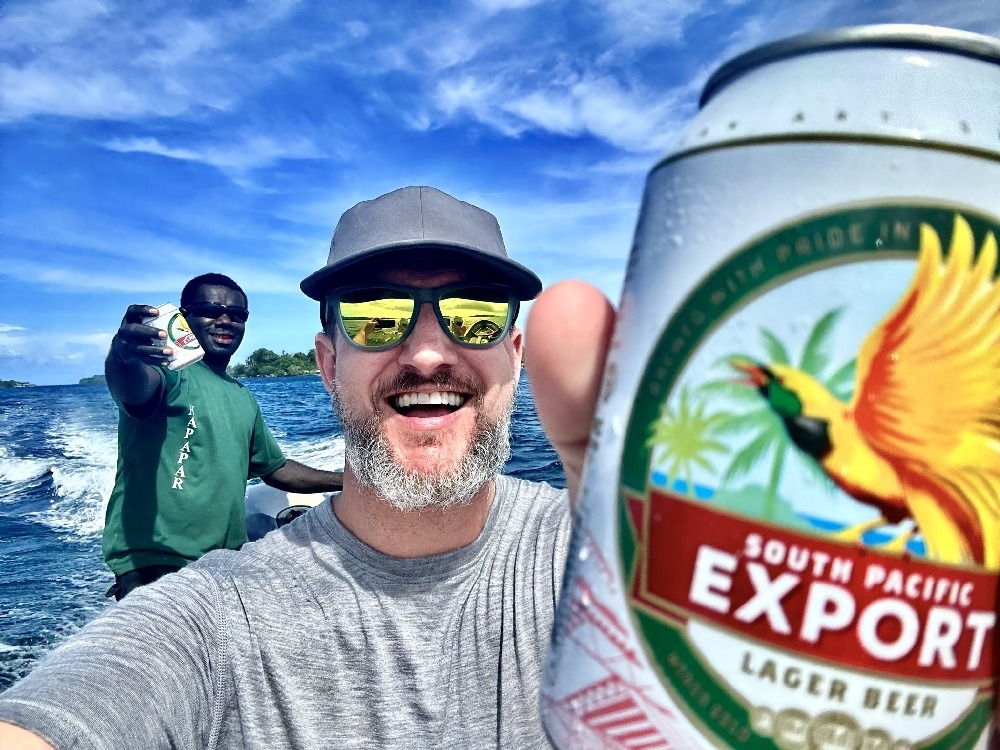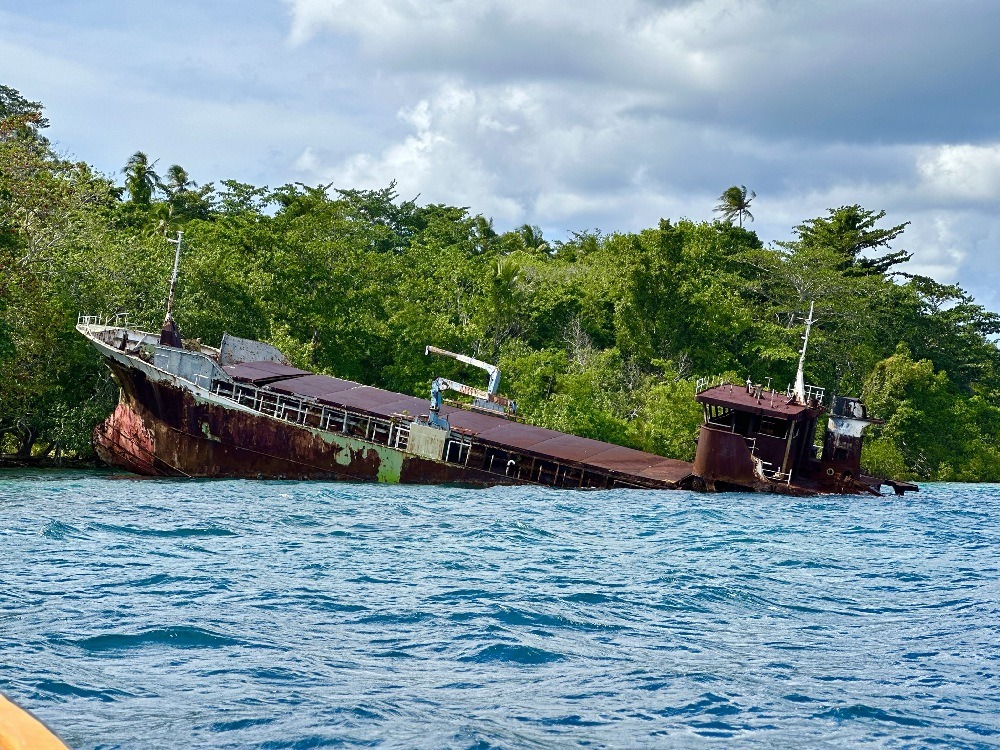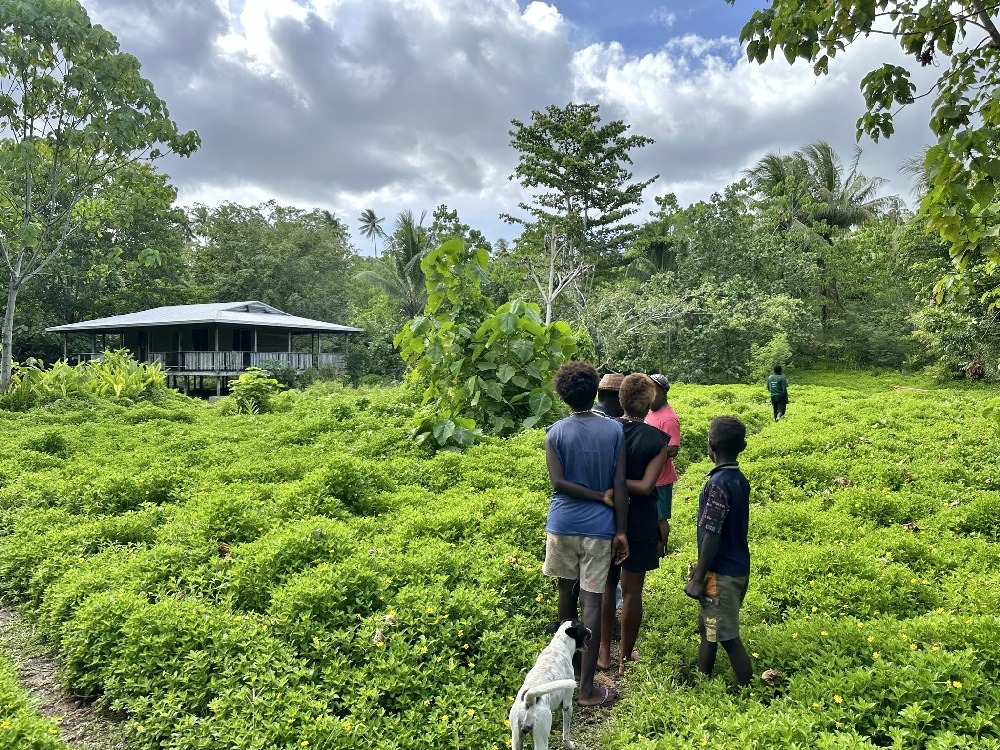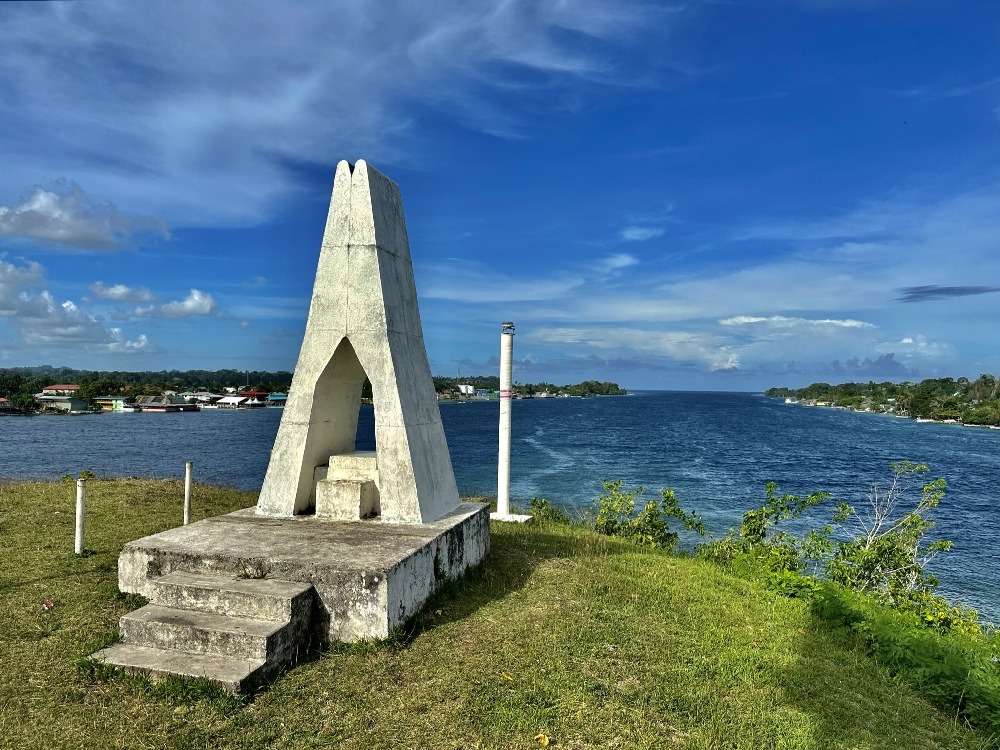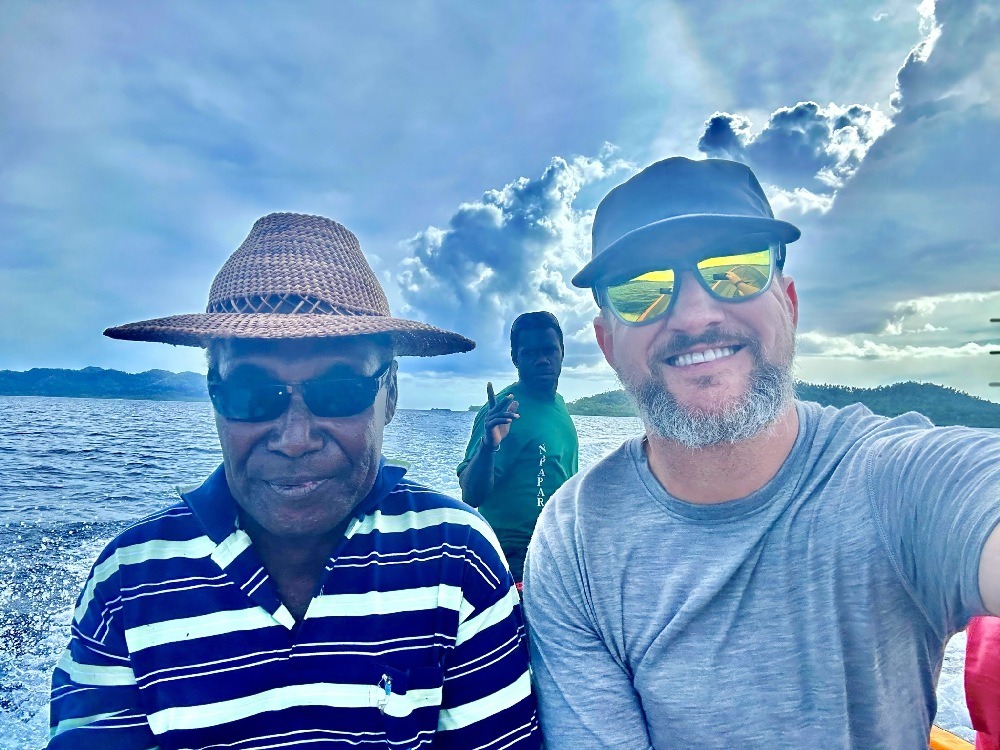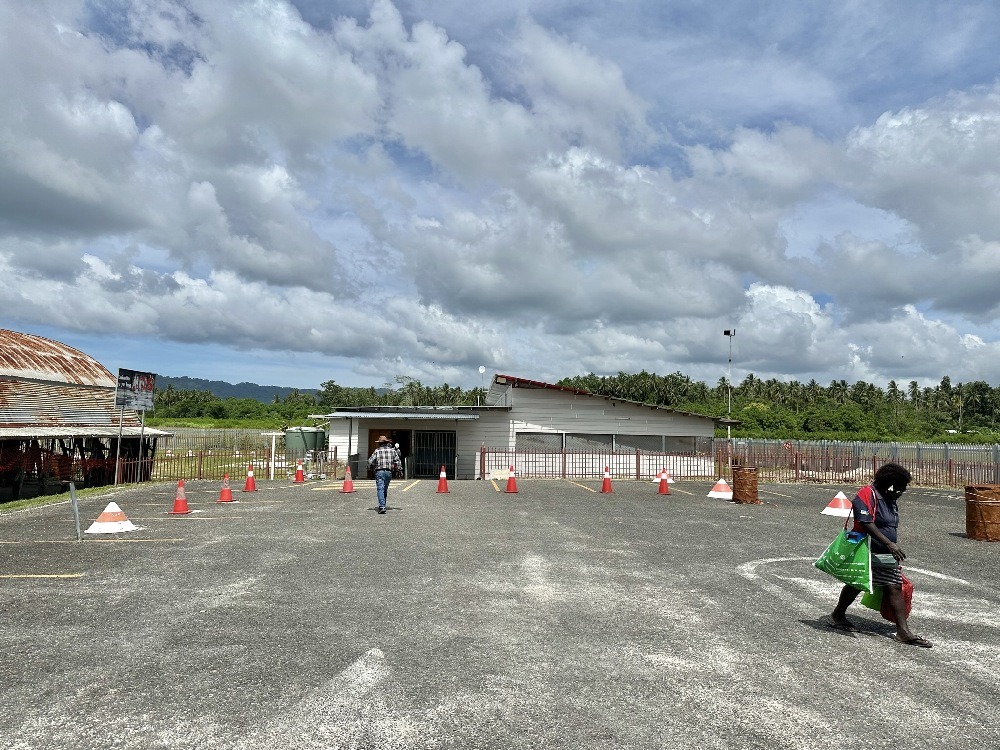 This entry was posted in
Oceania