First Impression: The Women of Jordan, Stunning. The Uber Drivers, D!cks.
A Jordanian co-worker back home warned me that the beauty of the women here would captivate me. She wasn't lying. Before we even took off from Al Najaf, Iraq, the flight attendant-stunners aboard my Royal Jordanian flight confirmed the caution I'd received. Same with the gals behind the money exchange counters upon arrival. There was something in the water here that created this remarkable beauty everywhere I looked. But my high soon came crashing down as I would endure the biggest Uber debacle of my life; something just so bizarre and unexplainable, that to this day has me scratching my head.
The free and easily-accessible airport Wi-Fi was just another reason I was seriously diggin' on Jordan before I'd even left the airport, however, my warm feelings quickly subsided, as Uber after Uber canceled my requests. Actually, the first one just zoomed by without even stopping–I spotted the plate and watched him zip by the designated pickup area, without even so much as slowing down. The guy texted me a message saying "where are you?" and I replied that I was "right here" and that I had seen him whiz right by. His next response was then absolutely befuddling, as he told me he couldn't stop because of "police" presence. Wait, what? Was he carrying drugs? I didn't understand.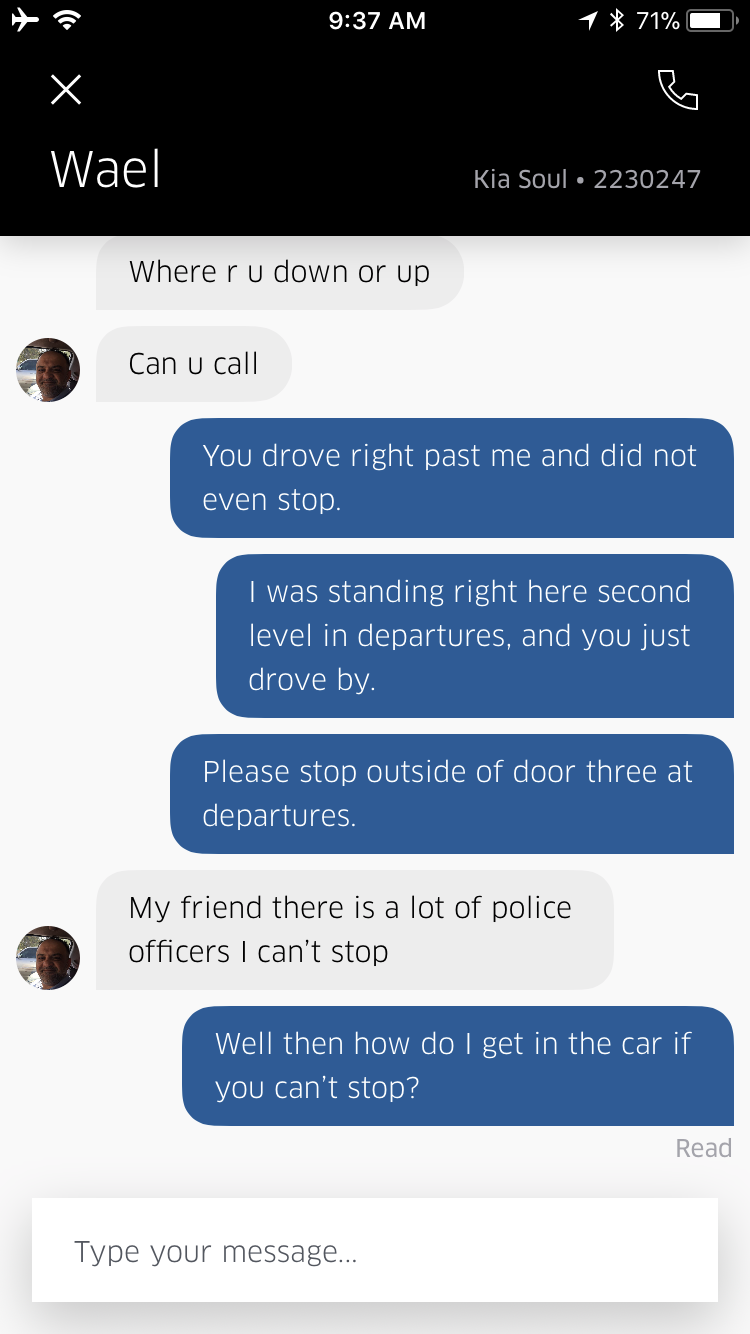 I swear, the next 15-20 Uber rides canceled on me, almost immediately after they were summoned. No rhyme, no reason. No call, no message from the Uber driver; just cancellation, then a new ride, then cancellation–a pattern that kept repeating itself over and over again.
Request ride > "Your ride is on the way" > "Ride canceled by driver" > "Finding your ride" > "Your ride is on the way" > "Ride canceled by driver."
This happened over and over again. I would've just taken a cab, but now I was pissed. This was principle. What the actual f___?
As ride after ride was requested, then almost automatically cancelled, the available "rides" kept appearing on the Uber map farther and farther away from the airport. Finally, after about the 16th request, a driver that didn't cancel. After about six or seven minutes watching his GPS location as he headed my way, I wondered if this would finally be a successful pickup. He was about 15 minutes out from the airport, and as I watched his location on the app get closer and closer, I became more and more relieved that I was now–45 minutes later–finally getting my Uber. But it couldn't be that easy. On the app, I watched my driver pull right up to the airport and stop. And then sit there for 25 minutes. He literally parked. And stayed at a dead stop, right outside of the airport. And didn't move. For 20+ minutes. FML, what the hell is going on?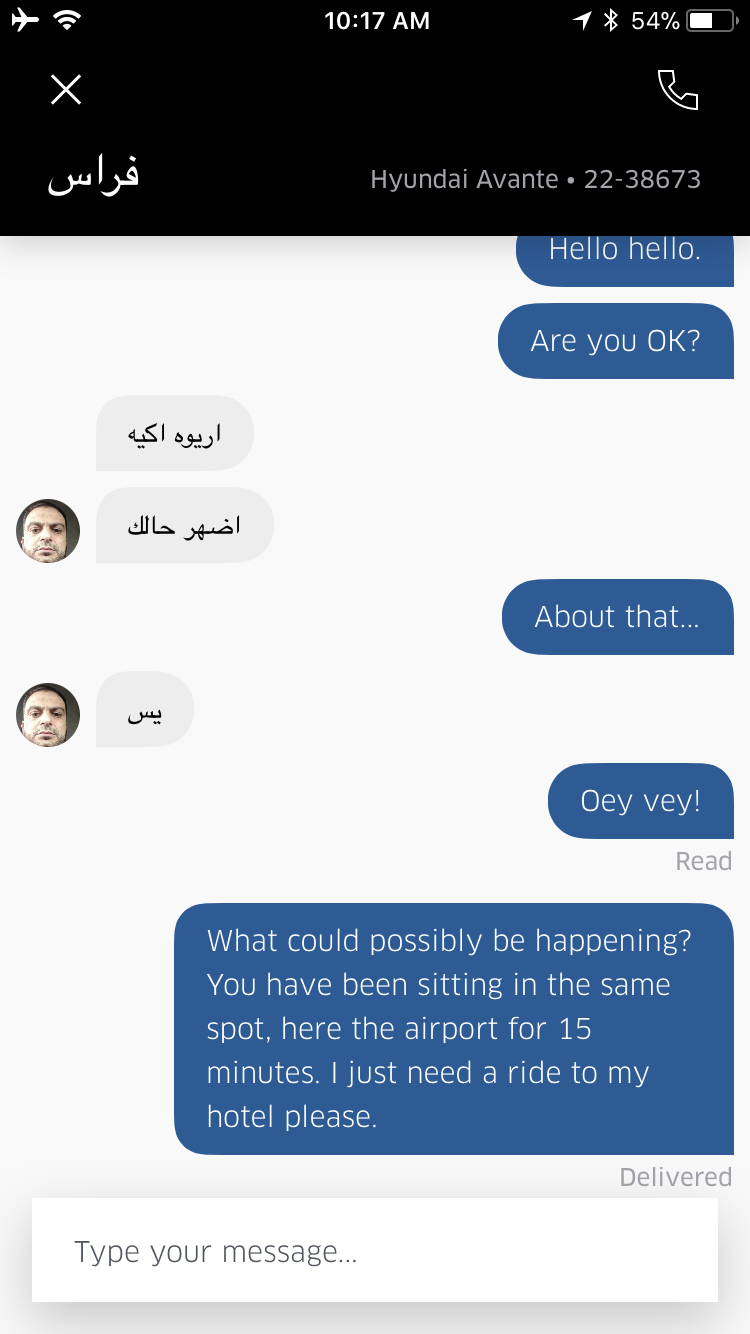 After exchanging half a dozen text messages through the Uber app–in which his messages were in Arabic and did me no good–this clown finally showed up at the pickup area and we were off. So what was the issue? No clue–this guy offered no explanation and had the social skills of a plate of hummus. The icing on the cake was when we finally arrived at my hotel and this jackhole insisted I pay him cash for "parking" or some random fee he said he was charged. I gave him five bucks and contacted Uber immediately for a refund.
RAMBLIN' TIP: All Uber rides are cashless and already include all fees in the charge. Any tolls, parking, access fees, etc. are automatically built in to the price. So if a driver ever asks for cash to cover a toll, parking, etc., report it to Uber immediately. In fact, they make it easy: Uber provides an option on the app to report when a driver asks for any money.
Later, someone told me that Uber is illegal in Jordan; hmmmm, that's maybe the reason those drivers feared the cops at the airport. But then, wouldn't Uber then just simply not be available in the country? Rant over.
Warning: Battery Low – Charge Immediately
The last stop on any of these insane, dozen-country, 12-day tours are always a little different from the rest of the places on the itinerary. To start, I'm usually absolutely, painfully exhausted: My feet are throbbing from the hundreds of miles I've walked, my back aches from carrying a heavy sack that's only gotten heavier with all the souvenirs I've steadily acquired,  and my body and mind are crying out for a decent night's sleep; seeing so many countries in a short amount of time means you can bet on many obscenely early wake up calls for crack-of-dawn airport runs and hotel beds that have seen better days. The adrenaline from leaving the US has long worn off by now, the bank account balance is significantly lower, while my email box significantly fuller, and if I'm lucky, I have one pair of clean underwear left. In other words, I'm beat.
Because of this, that "last" country usually gets the shaft. I'm just too tired to put in the effort to research, run around and explore the town like I did on all of the countries near the beginning of the trip. That hotel bed calls my name much louder than ever before and I find myself seriously weighing a day of sleeping over sightseeing. It's usually a tough last day, with me admitting I should probably space out these exhaustive trips a little further apart.
There was no better example of this fatigue then at the end of this trip, especially after a flight that required me to be up at 4AM, and then that hour+ Uber disaster that followed my arrival. Amman looked absolutely stunning, but I knew I wouldn't last unless I had some sleep–so when I finally arrived in my room, it was lights out. I snoozed until my alarm woke me at 2PM, and even then I felt like a zombie, but I couldn't miss my only day in Jordan.
Get Up and Go
I'd done little research, and sadly didn't have the time nor energy to spend the day traveling to and from the ancient city of Petra (such a pity, it is the country's must-see), so I decided to just grab an Uber (this time, it worked!) and head straight to the old part of town. I didn't know where I was going, or what I was going to do, but I was under the impression that Amman was the type of city you could just show up with sneakers on, get lost in, and have a great time. And I was so right.
I fell in love with Amman the moment I stepped out of the car downtown. Suddenly, I was over the whole Uber thing and miraculously re-engergized as I trotted down the busy boulevard. Between the bustle of the city and the golden sun shining down on me, my spirits lifted almost instantly. I can catch a vibe on a city pretty quick–a good one or a bad one–and I immediately felt a high here in Amman. The sun was already slowly setting and I wanted to see all I could before dark.
Prince Muhhamad Street turned into Sha'aban 9 Street and then into King Faysal Square, as I passed by and glanced in to the dozens of shops selling cologne, clothes, spices and souvenirs. I asked the man behind the counter of a fragrance shop if I could take his picture and he cheerfully obliged. I was nervous asking, but so glad I did. A Brasilian couple who spotted me taking the photo took one right after me. We all hung out and chatted for a bit (I got to practice my Portuguese) before moving on. The city was humming as afternoon rush hour approached. I hung a right on King Talal Street. There was no shortage of things all around me to stimulate my senses; so many people, shops, noises and smells…and good vibes all around.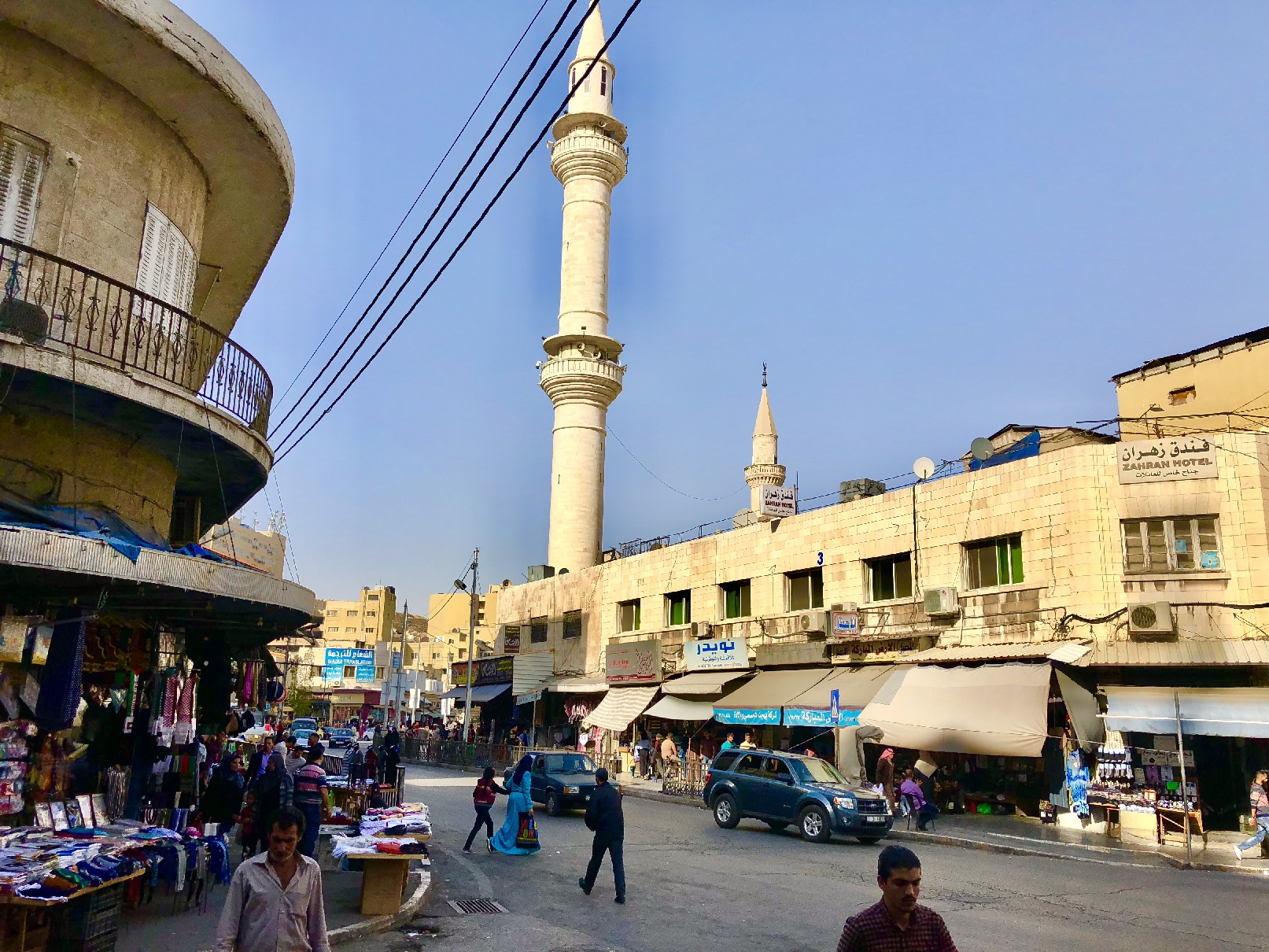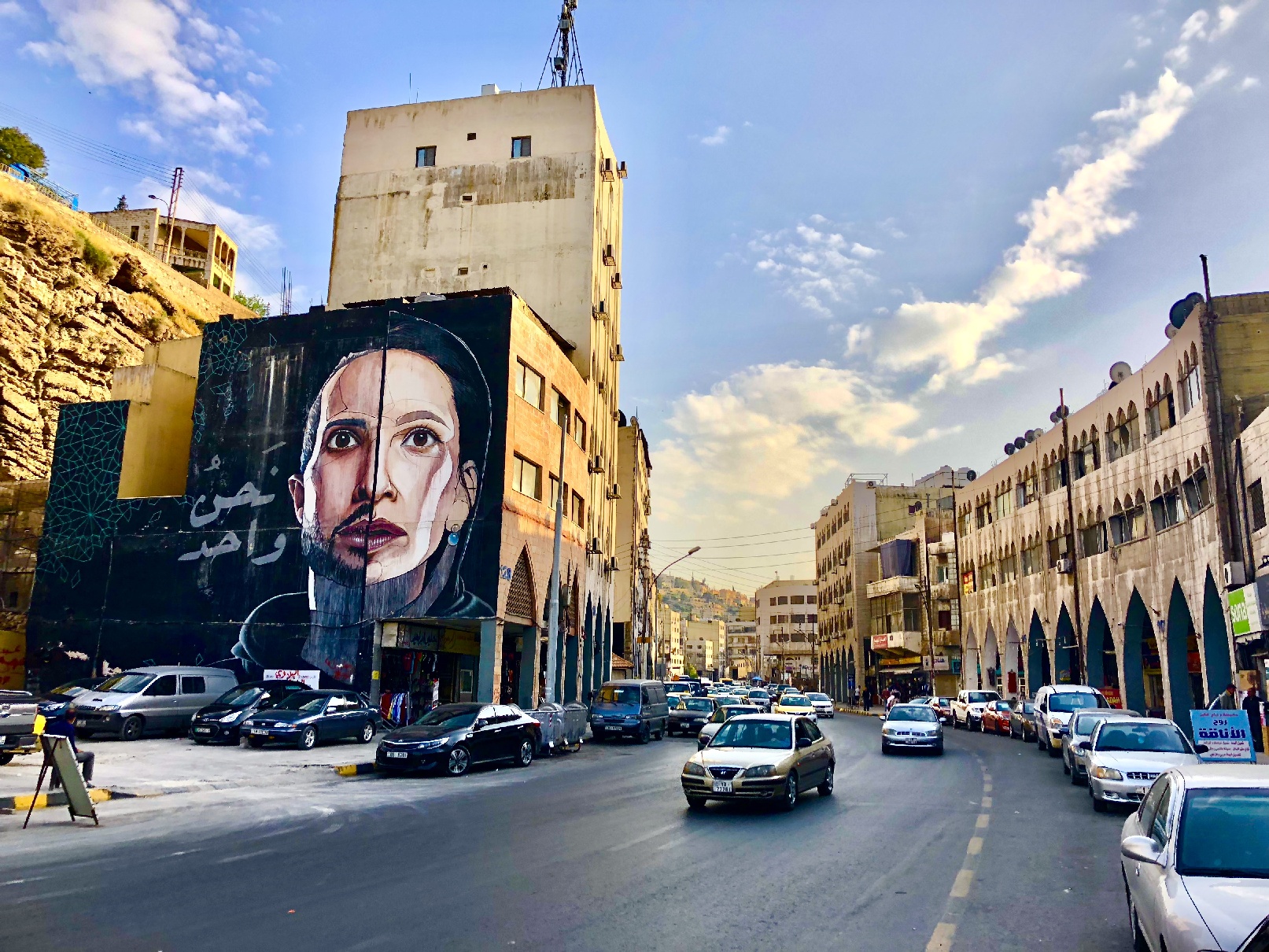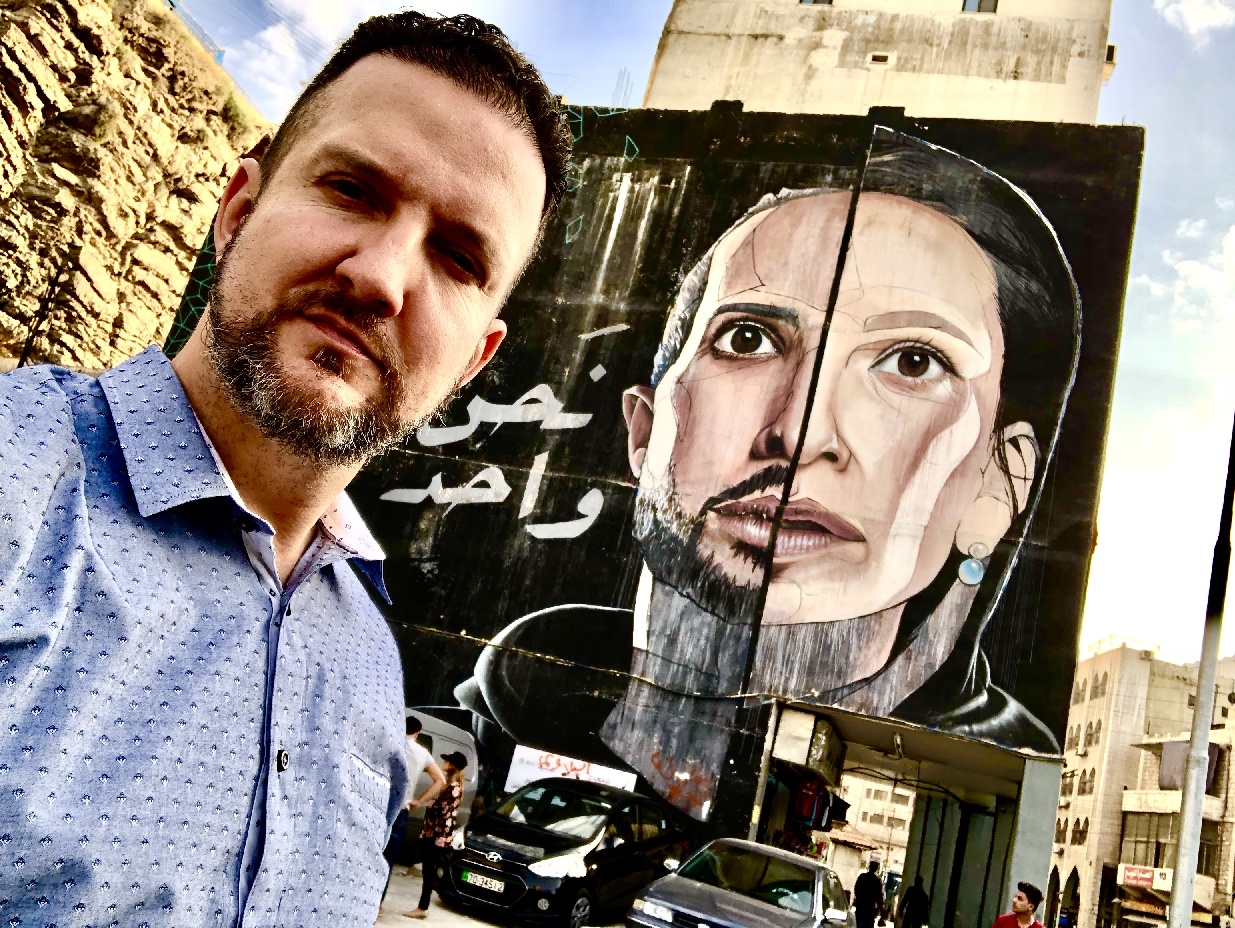 Perfect Strangers
Soon, the good vibes turned into great vibes, as something happened in Amman that I don't think has ever happened to me anywhere else or anytime before. The shopkeepers, who were complete strangers, had a genuine interest in talking with me.
It started as I wandered through one of the many shopping corridors found along the streets–inlets off of the main sidewalks that lead into these small labyrinths of storefronts. This first one was setup like its own little shopping mall and exclusively for clothes. As I wandered past the shops–that had very few, if any customers inside (I think it's because it was close to prayer time)–one of the owners greeted me and asked where I was from. I told him I was American. Usually this is the part where he'd insist I enter his store and then turn the pressure on to sell me something I didn't need. But that didn't happen here.
Instead Samir began to engage in friendly conversation, before calling someone to bring us tea and offering me a seat outside his store. And still I wondered when the sales pitch would come–as in Casablanca, the old "tea trick" was just part of getting you to buy an expensive rug. But the sell never came. Just me and Samir, sipping mint tea, having a nice talk. He explained that he and his fellow shopkeepers in this mall were all Palestinians. We talked about travel, he asked questions about the US, and I showed him some pictures of places at home on my iPhone; all while the other curious shopkeepers and the neighborhood felines eavesdropped.
The sun was setting fast, and while I could've stayed and hung out all afternoon and probably learned so much more about Samir's story, I had to get going. We said our goodbyes, still with no sales pitch in sight. In that short amount of time, of simple, genuine interaction, Jordan instantly earned rank as one of the friendliest countries I'd ever visited.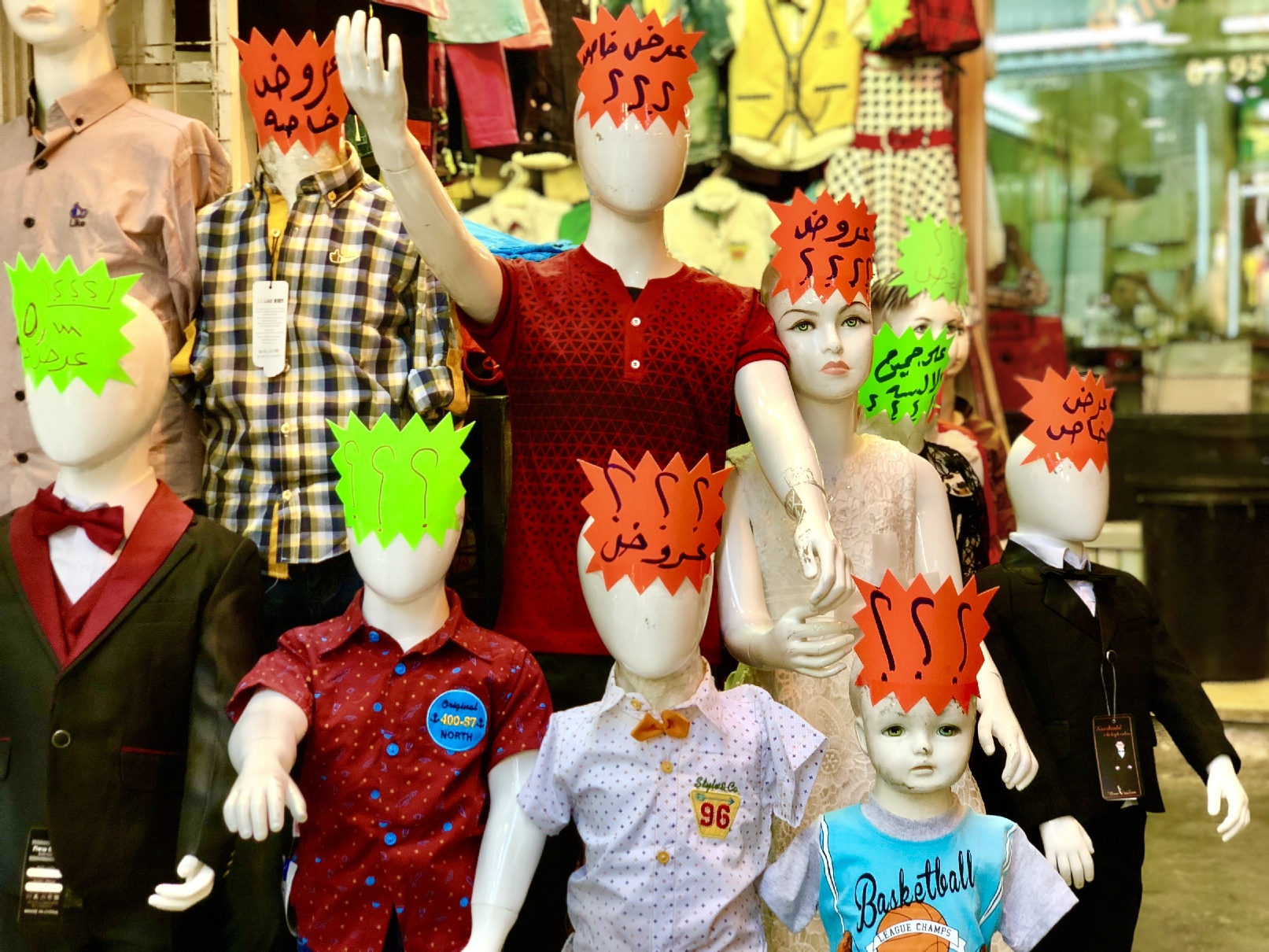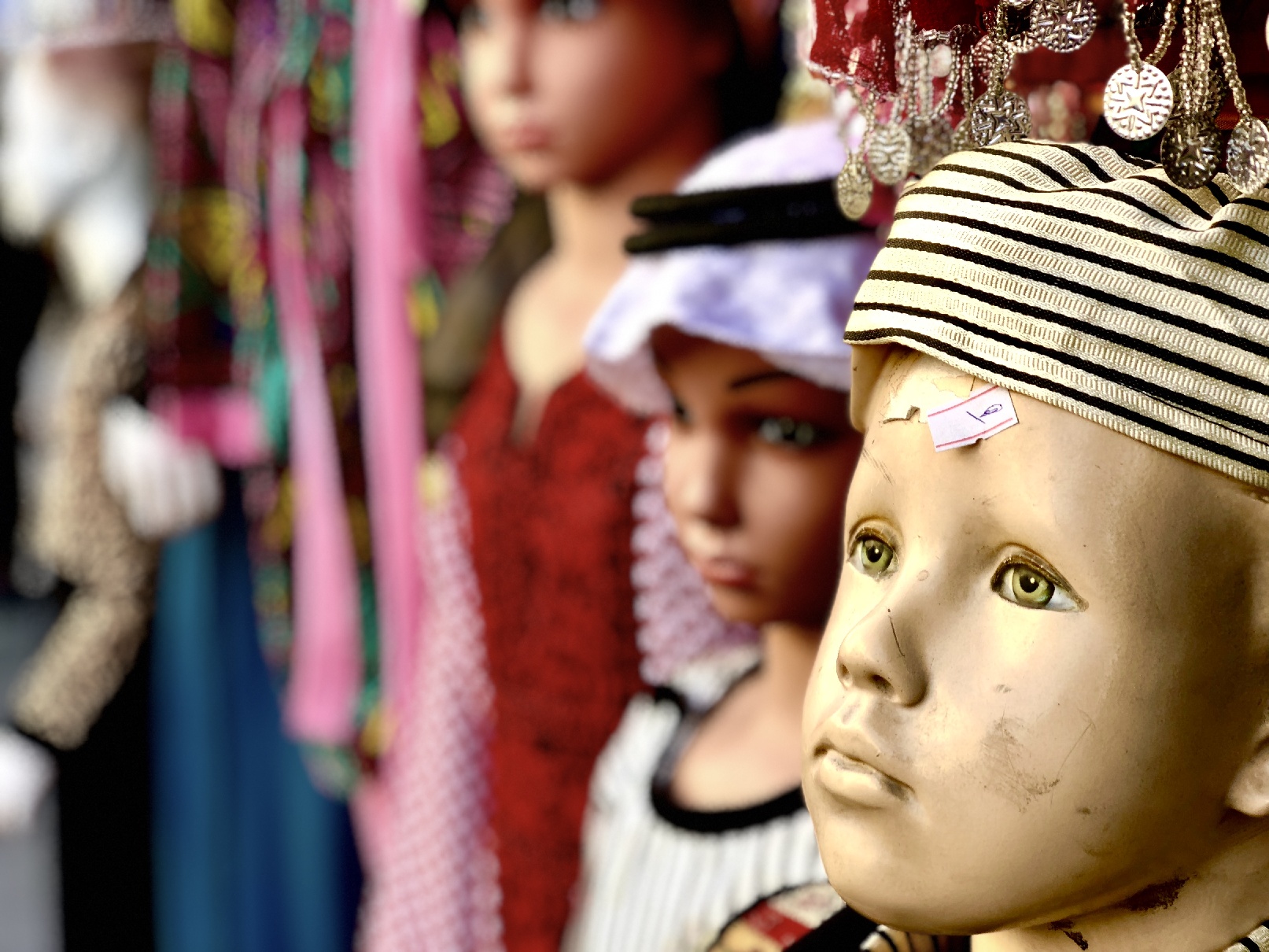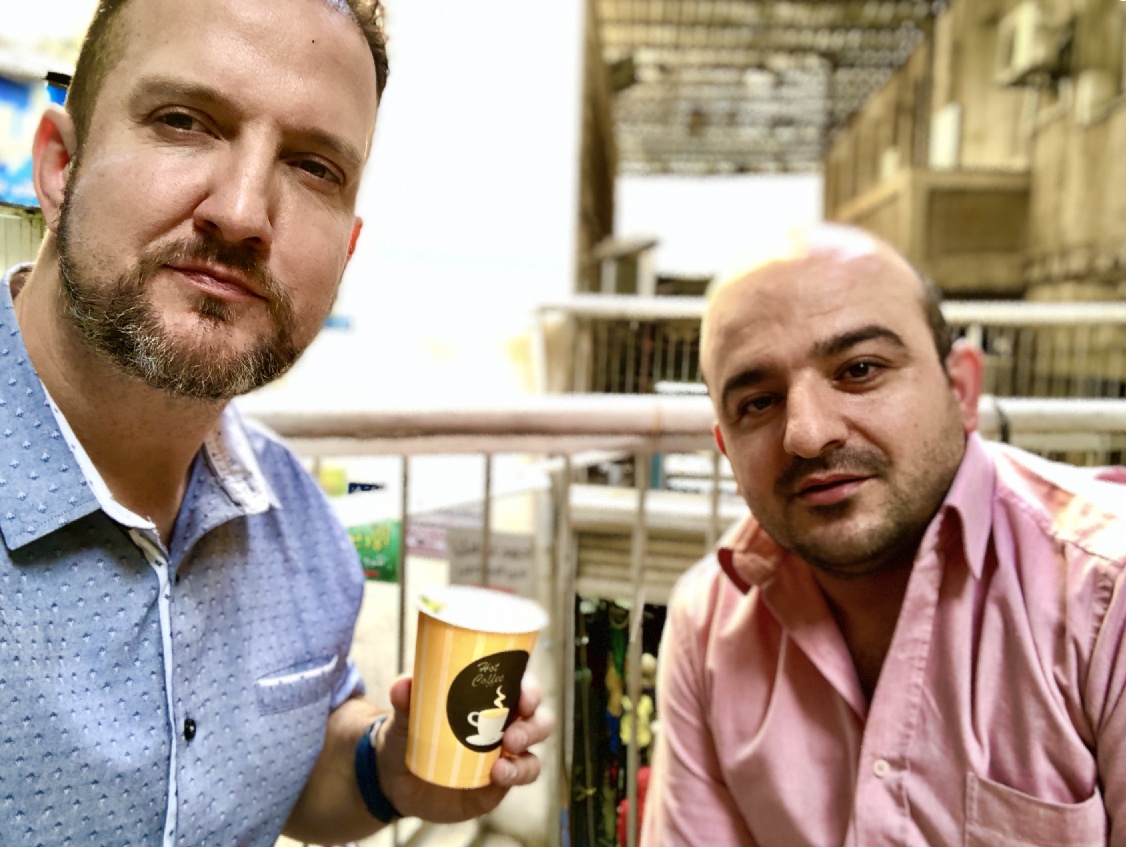 But I was just getting started. As I trekked on, I couldn't help but admire a giant storefront sign that read "Ali Abu Kalam & Co." It looked like it was straight out of the 1950s, but adorned with Arabic and gold medallions. I took a selfie in front of it.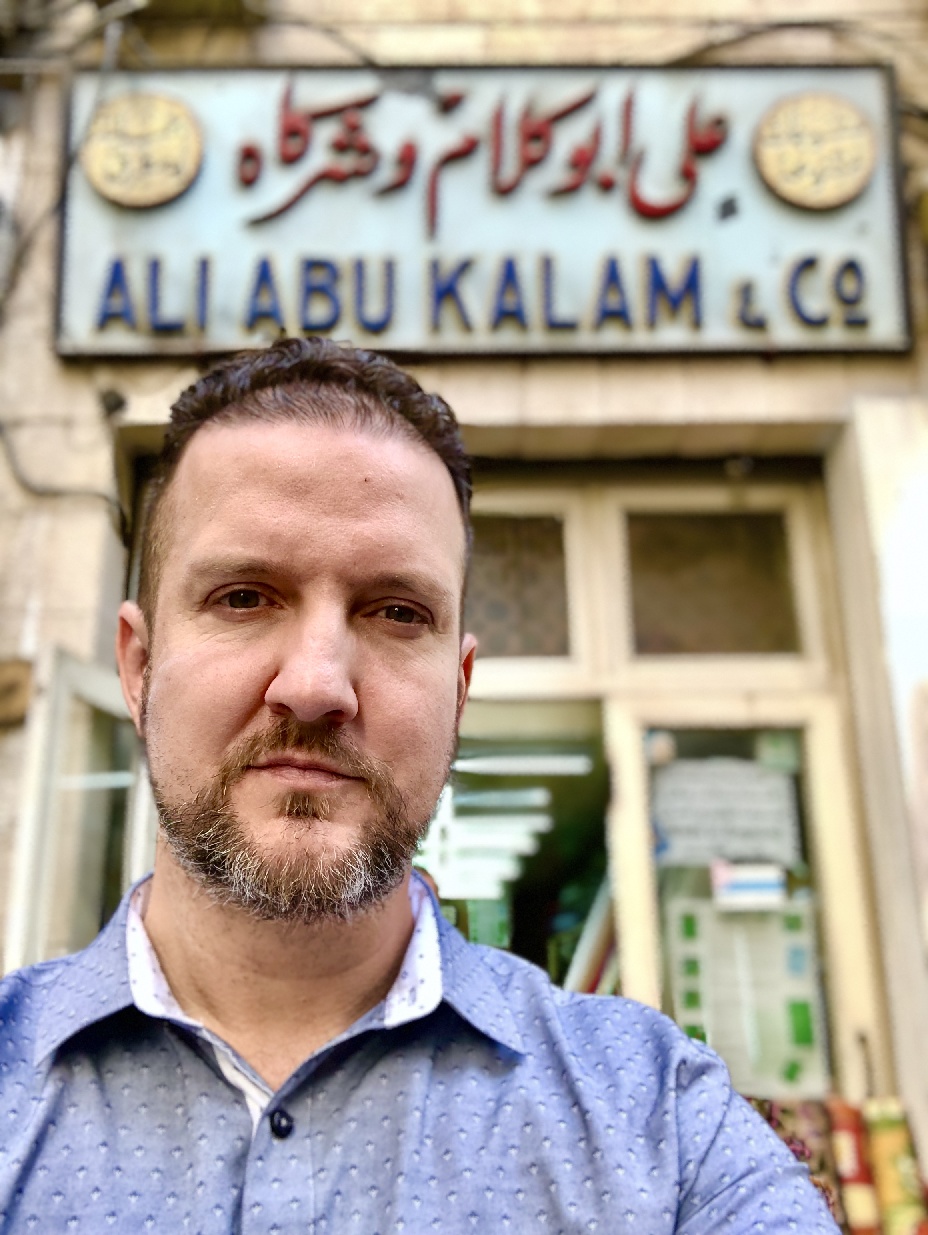 I'm Not Only The President, I'm Also a Client
After the third or fourth photo, a man walks out of the shop, giving me a somewhat suspicious look and asks what I'm doing. When I explain that I just love his sign, he smiles and begins to tell me the history of his multi-generational tailor and custom suit-making business. I can tell he is proud of it, as he invites me in and shows me around. Just like Samir, this guy isn't trying to sell me anything. The man turns out to be Mr. Mohammed Abukalam himself, and we engage in a pleasant conversation, as he showcases his fabrics and mentions some of the famous people whom he's tailored. I dodged the questions about politics and instead complimented his city and his store. We took a selfie. I was thoroughly enjoying my short time in Amman, and this afternoon was solidifying the fact that sometimes you can spend a whole week in one country and not experience the genuineness of a special, chance, local encounter that you might find on your first and only afternoon in another place.
Ahhh Man, Amman.
Soon the touristy shops turned in to more industrial, local businesses: hardware stores, fabric vendors and paint suppliers. When it seemed I was indeed leaving the "fun" stuff, I turned around and headed back in the direction I came from, this time stumbling on the entrance to an almost hidden market. The dark corridor leading into the bowels of this block would have been intimidating to me just two or three years ago, but today I didn't give it a second thought, as I ducked in quickly as if I were a local who actually knew where I was going.
The market wasn't huge, but relatively clean, and it sure had character. I spent ten minutes perusing its aisles of fruits, veggies and spices, and then strolled through the meat section, snapping photos and enjoying hearing the vendors call out their specials. I'm assuming that's what they were yelling and singing about. They certainly could've been talking about my mother; I would've been none the wiser.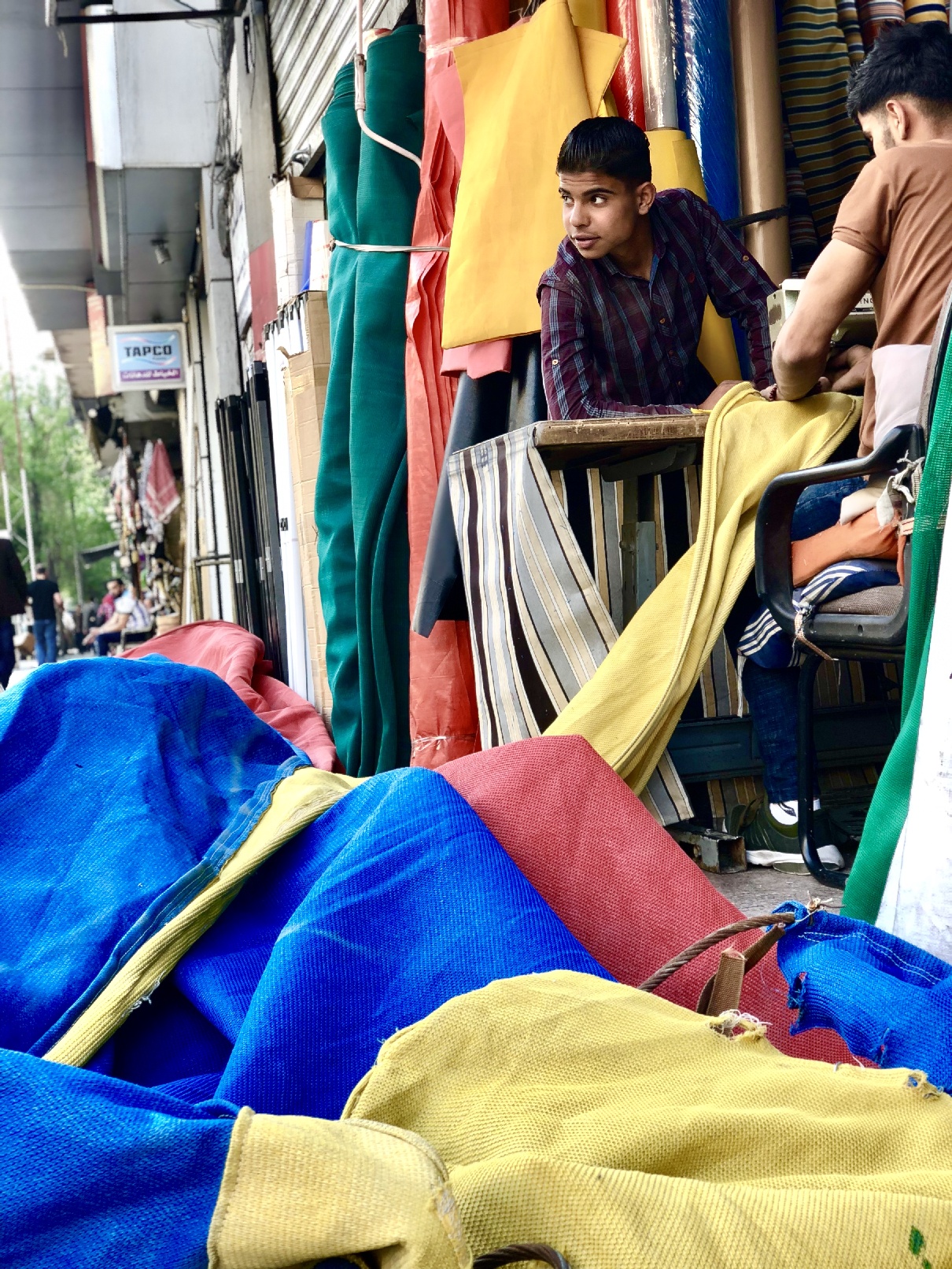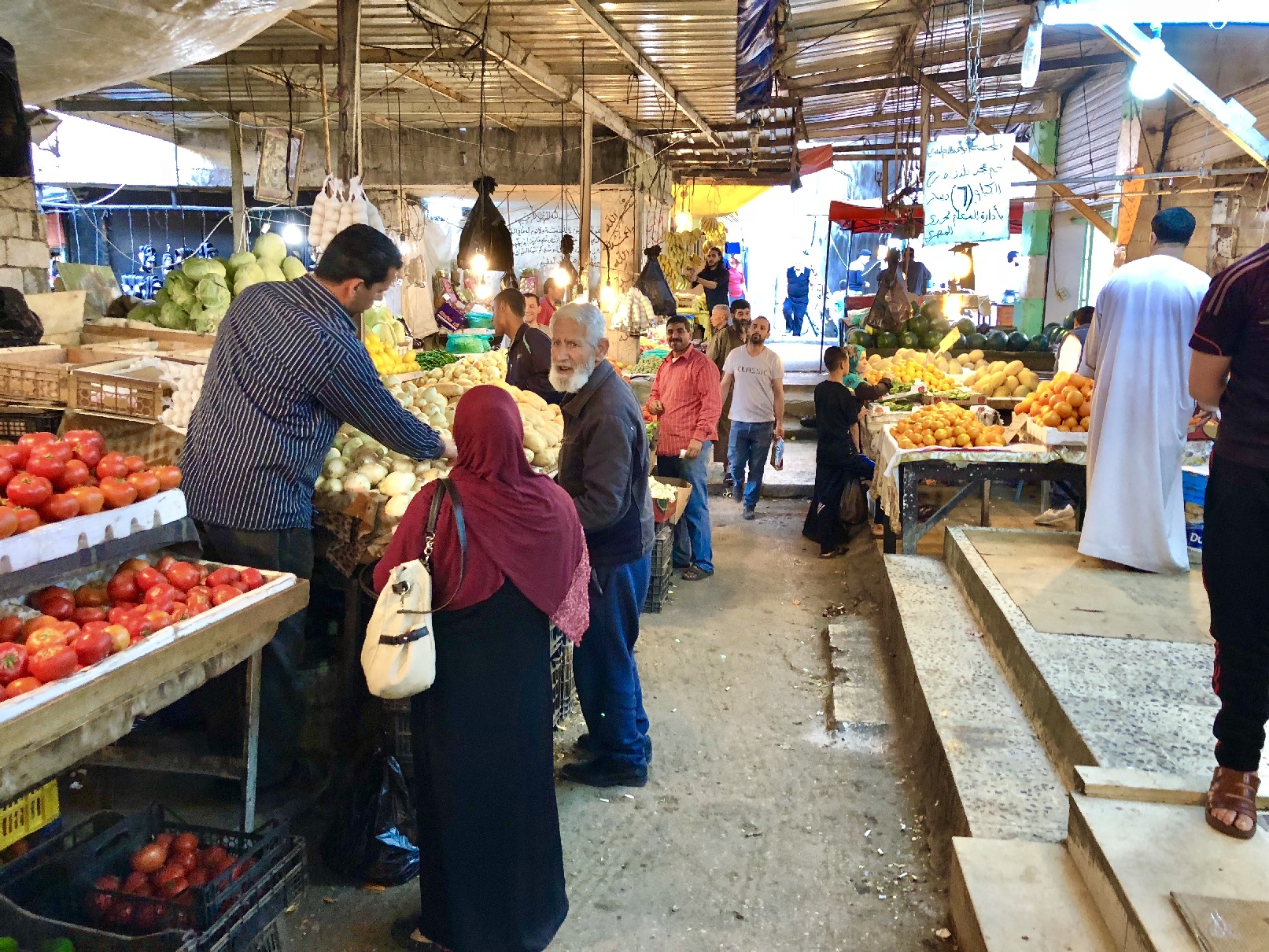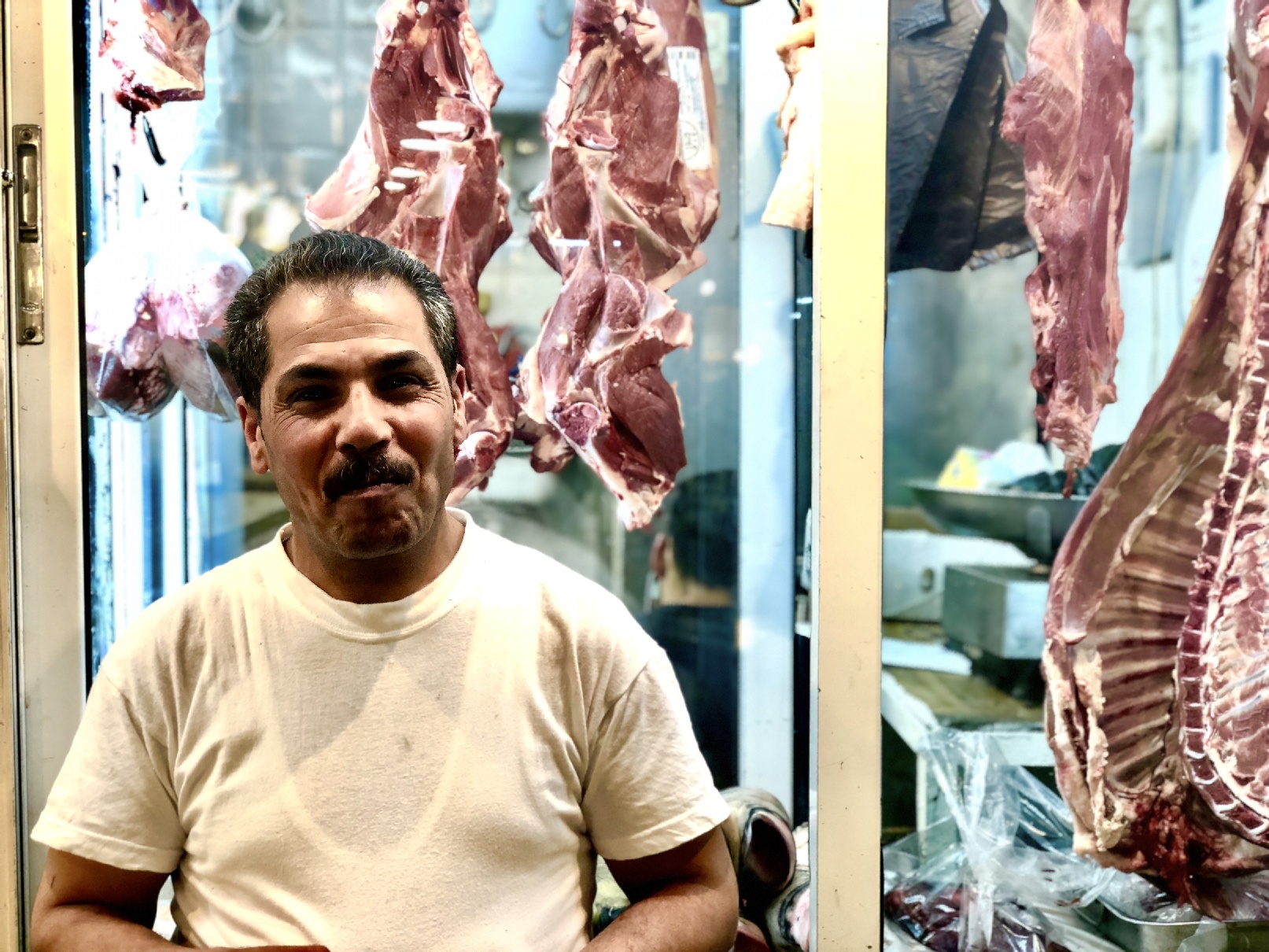 Old School
I'd heard there were old Roman pillars and rocks in Amman, but didn't expect what I ran into next. Again, I was simply wandering aimlessly, with no "to do" list or "points of interest" guide. But there it was, gleaming under the golden sunset: these giant Roman stone columns that lead to a magnificent amphitheater, right there in the middle of downtown. I felt all the wonder of a child as I walked right up the pillars, touching them with my hands as if I didn't believe they were real. The best part was, unlike Rome, where you'd be smooshed inside a sea of tourists at these historical sites, there was a ton of breathing room here; perhaps just a dozen or so others milling about. No crowds, no lines, no vendors, no scam artists. Just me, and this history. It was surreal. But the best was yet to come…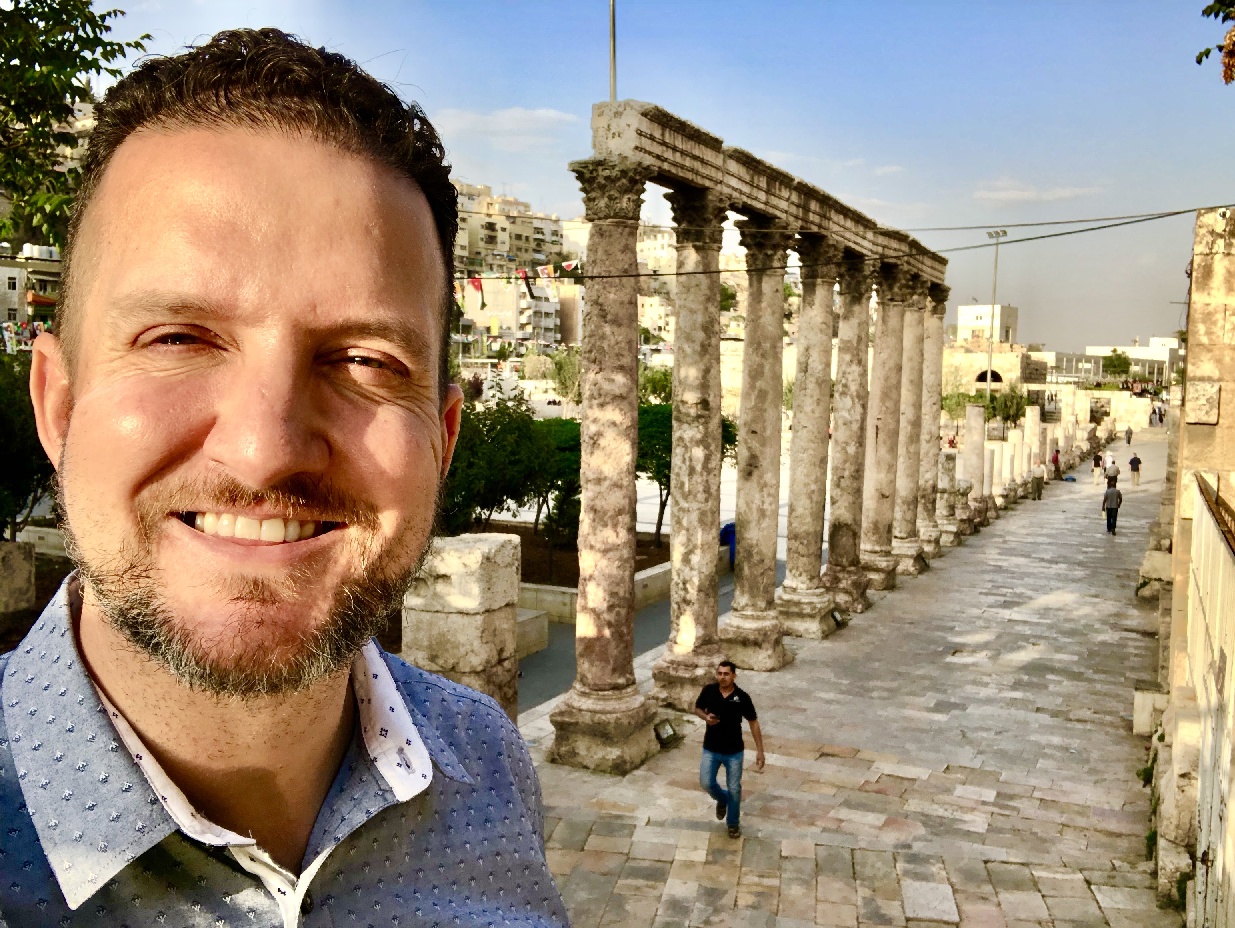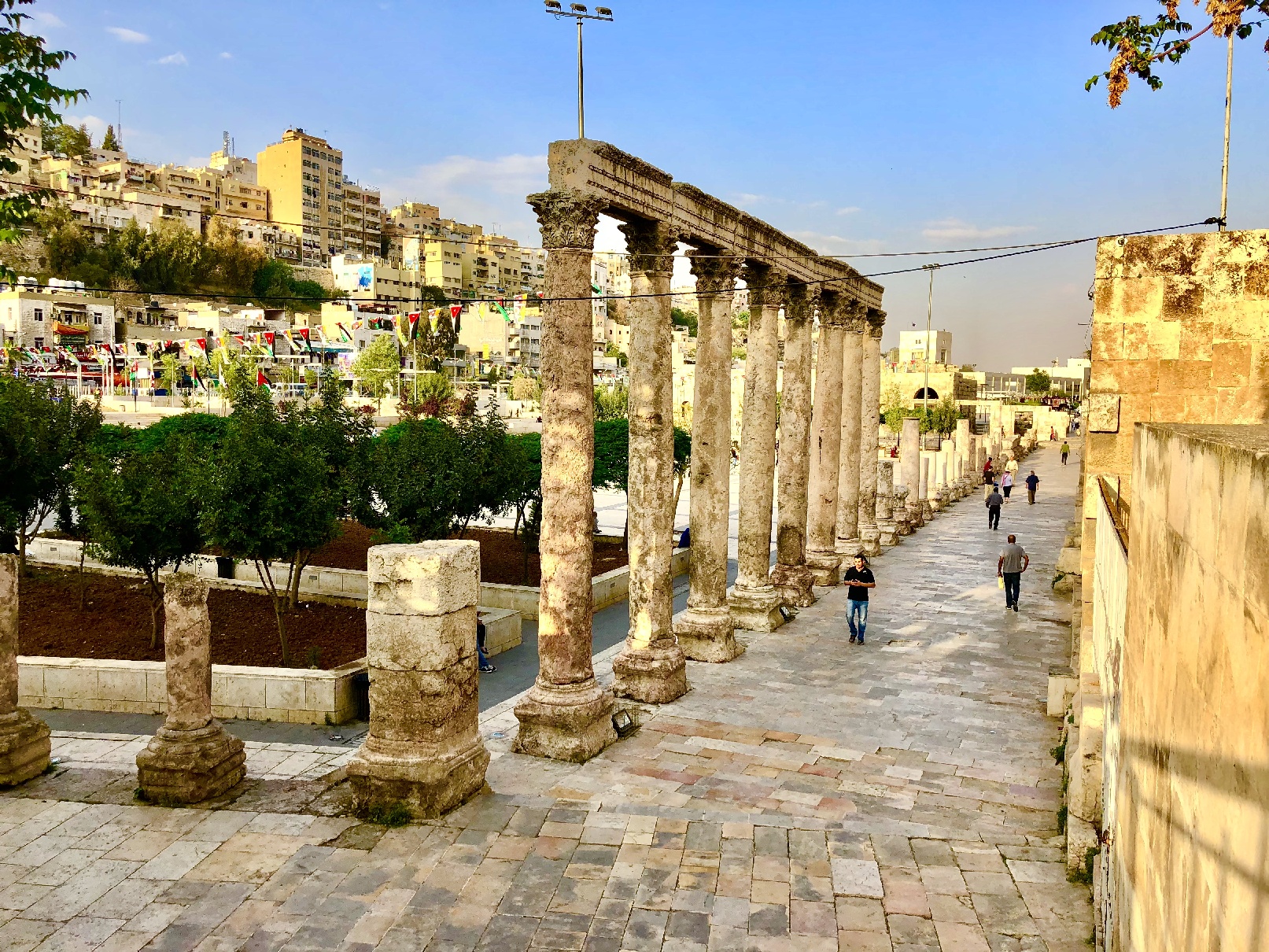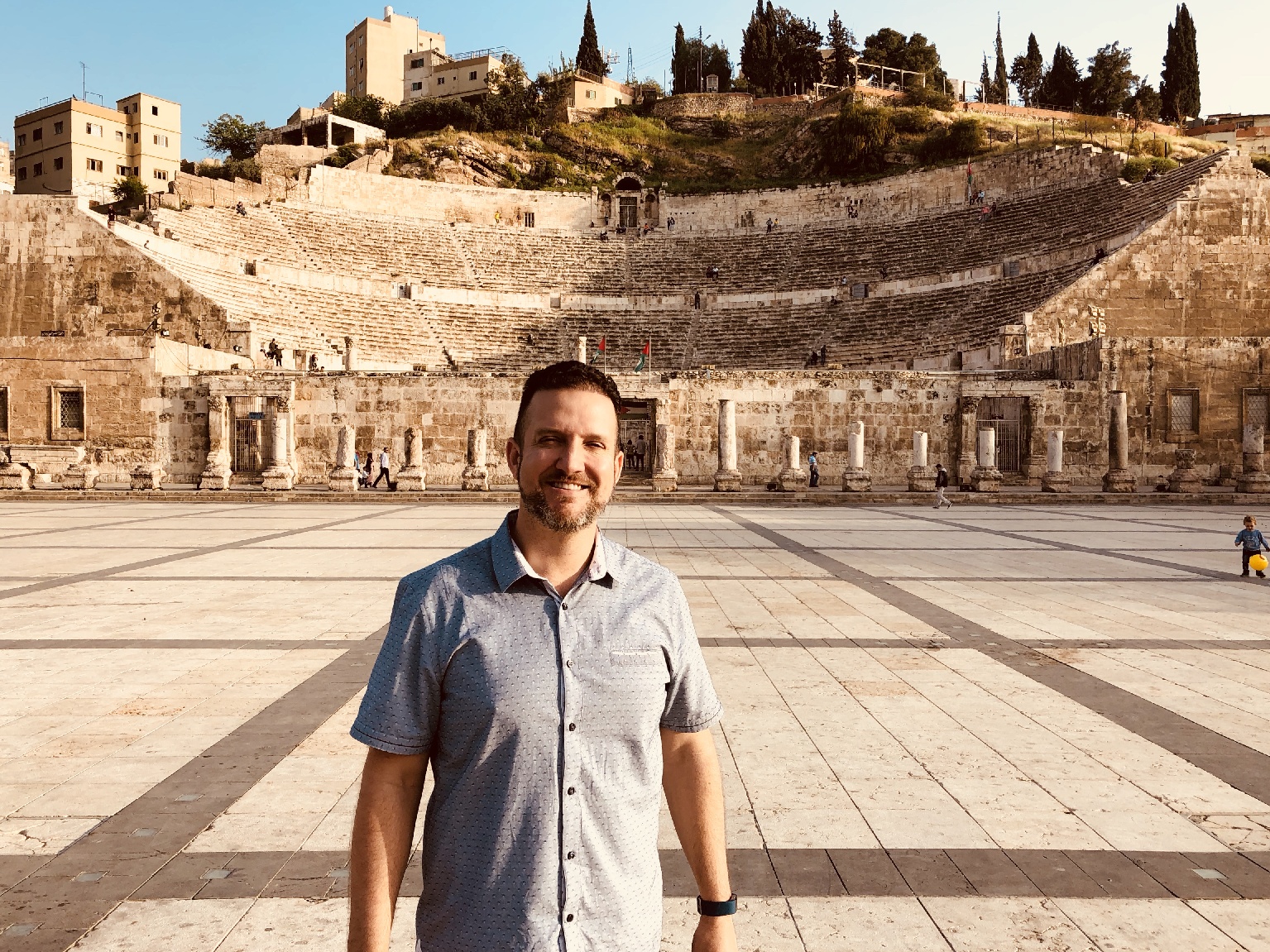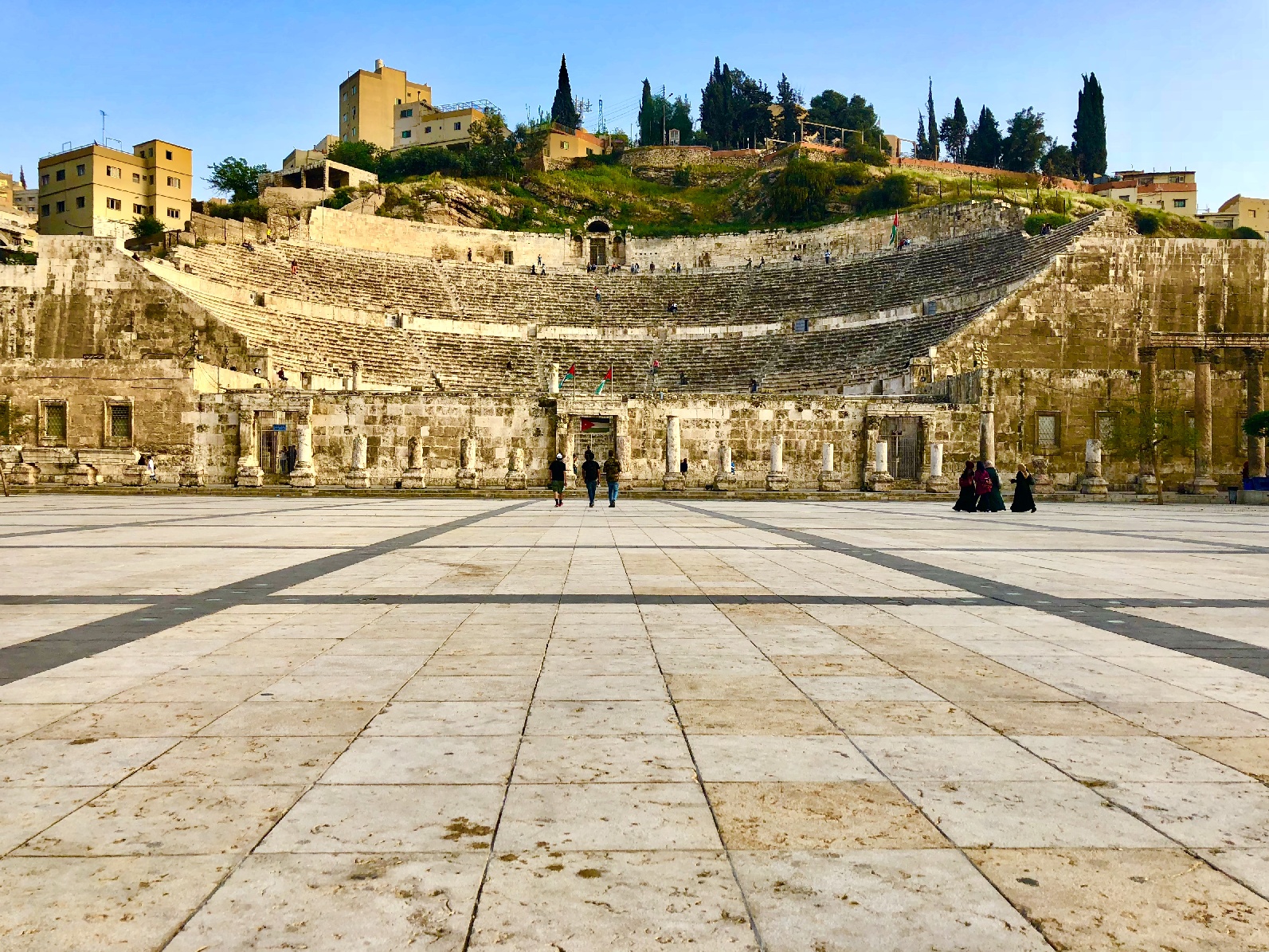 The Hills Have Eyes
In front of me and up above the city, I could see there was something even more incredible. Giant stone structures were situated on top of the big hill that shielded the city. Though I was quite a bit of distance away, I could tell there were people milling around up there–it was some kind of special site. There was a road and traffic leading up to the rocks, and for a minute I considered trying to find my way up on foot, but remembered sometimes what you see can be misleading, and it was too late in the day to get lost. I was losing light fast.
So I approached a young man working at a convenience store near the amphitheater and asked him if he knew the quickest way up. He said he didn't know how to get there by foot, but he'd be driving that way in a few minutes, and offered me a ride up. Now this is the part my parents will yell at me about–and honestly, something I would normally never do in a million years–but for some reason, I felt 100% okay about accepting this ride from a stranger. Hitch hiking is super-frowned upon in the US, but is actually still very common and accepted in most other parts of the world. And after such warm encounters with my new friends Samir and Mohammed, I found myself in a very trusting and straight up happy-go-lucky mood…so I jumped in the passenger seat and we were off. My driver/new friend was Nas (like the rapper), and we exchanged small talk on the ten-minute ride up the hill. The conversation was nothing remarkable, but Nas was just an overall cool dude, and I thought it was nice of him to offer a stranger like me a ride. We were soon at the top. I'd arrived at The Citadel.
For the next 45 minutes I walked around with my mouth open. The hairs on my arms stood up and at attention. I'd never been overly excited about ruins–I've seen a ton of pyramids and even Machu Picchu–and liked them…but this…for reasons unknown I was just overly emotional as I stumbled around the hilltop, in awe at everything I saw, the every second. A slight breeze was blowing and the last bit of light from the sun made the climate up top just perfect. I must have looked high, or crazy; wandering around with wide eyes, talking to myself. I'm not overly religious, nor do I believe in ghosts…but there was something really special on that hill and I could feel it in my soul.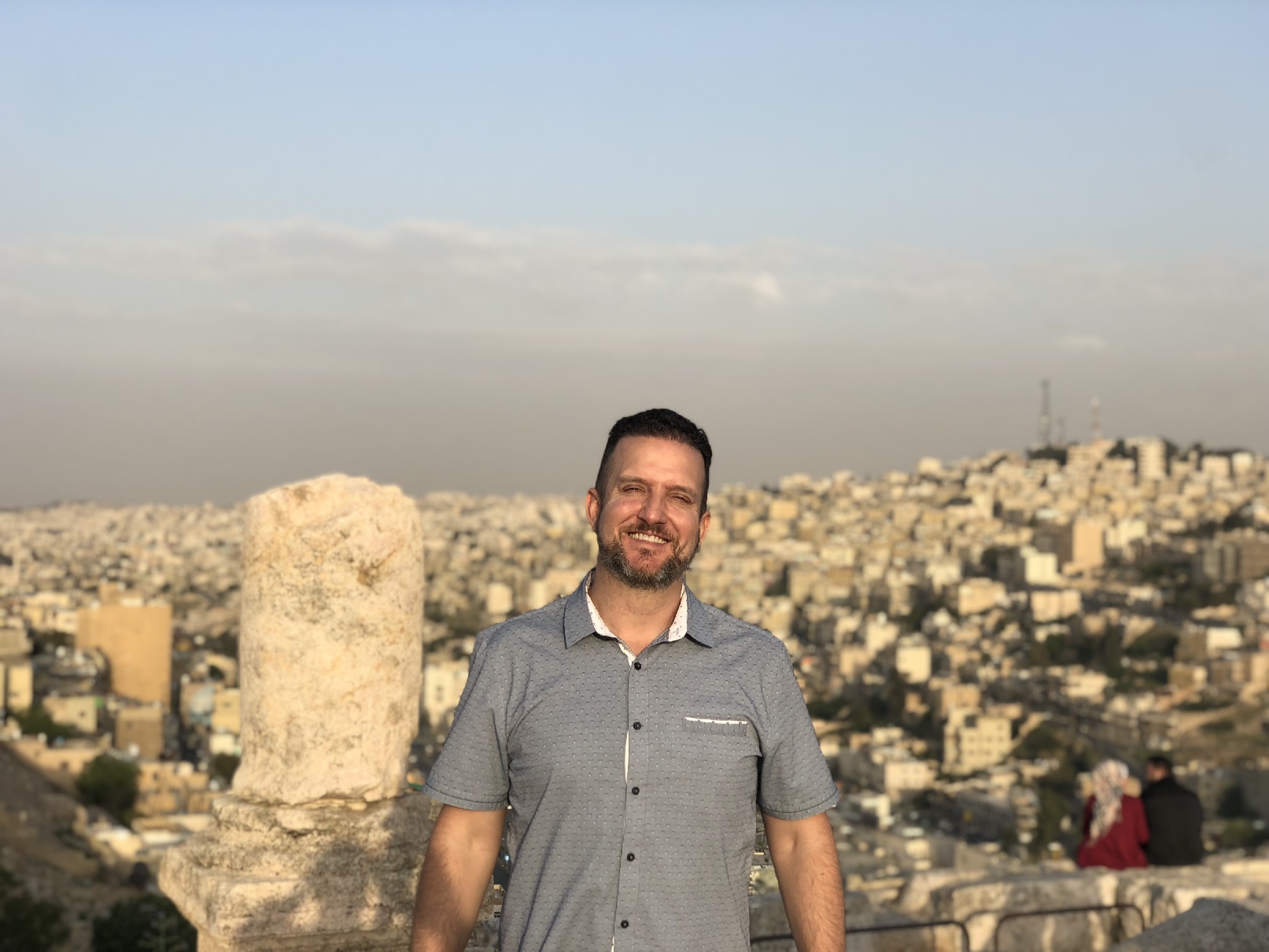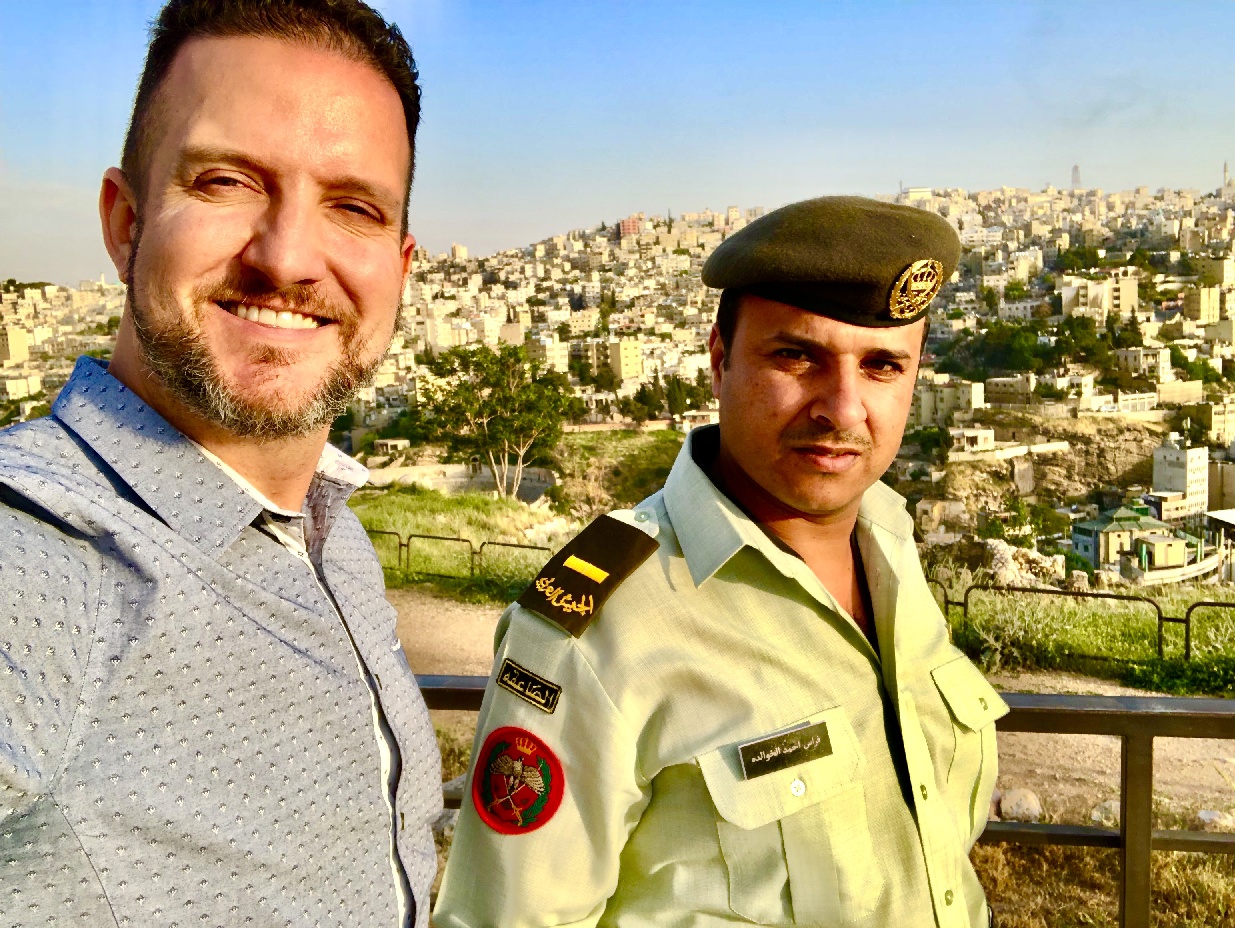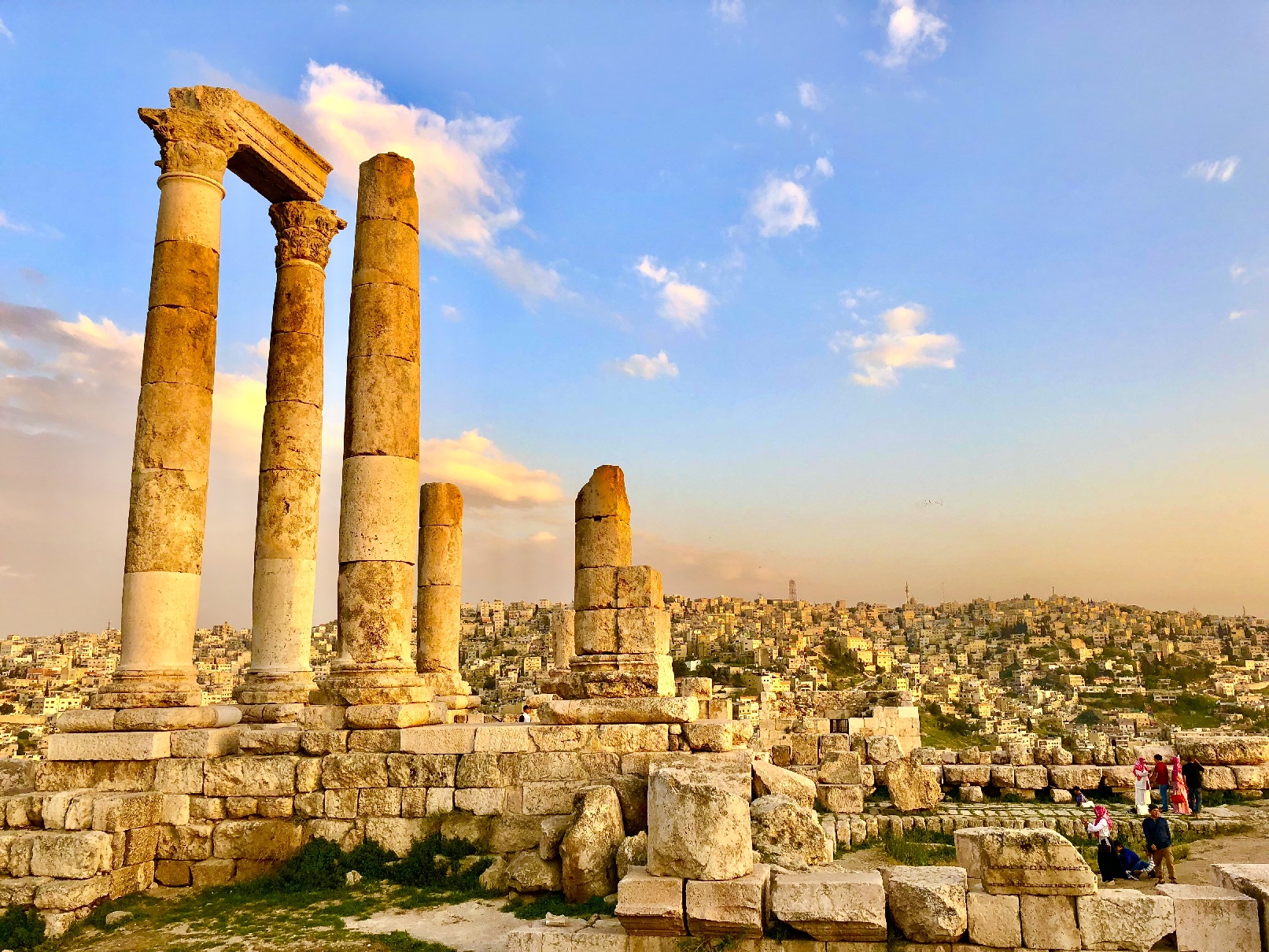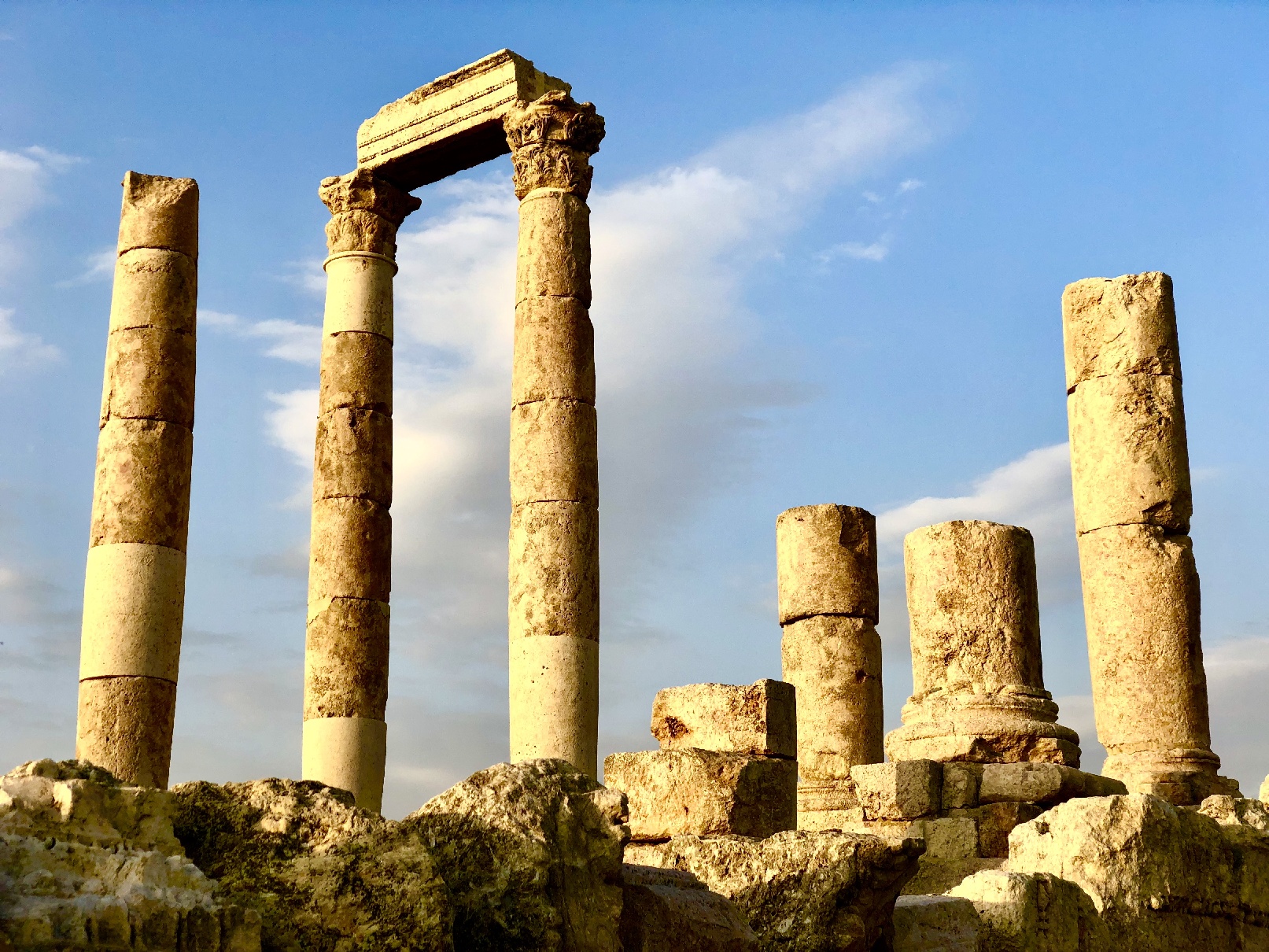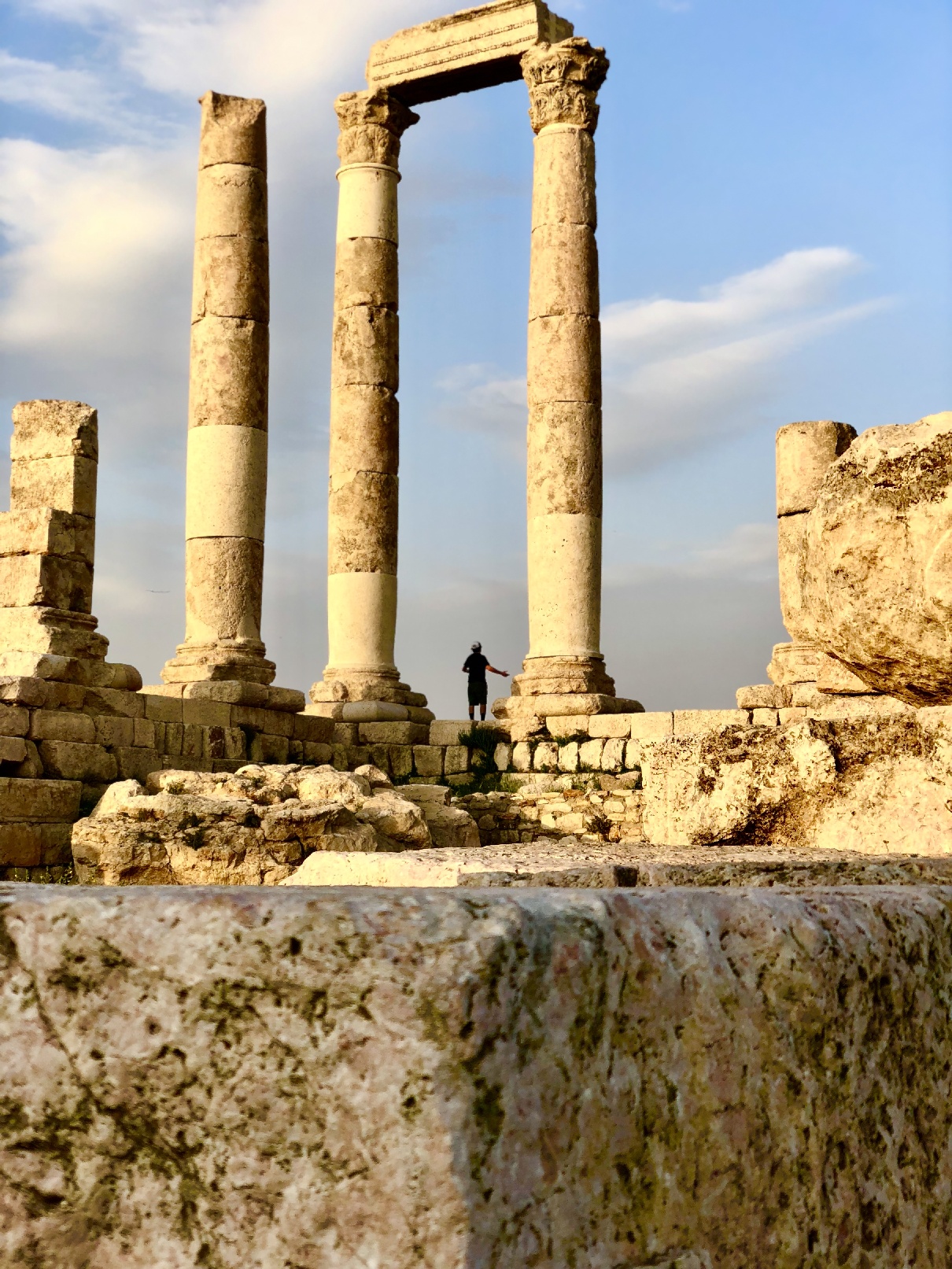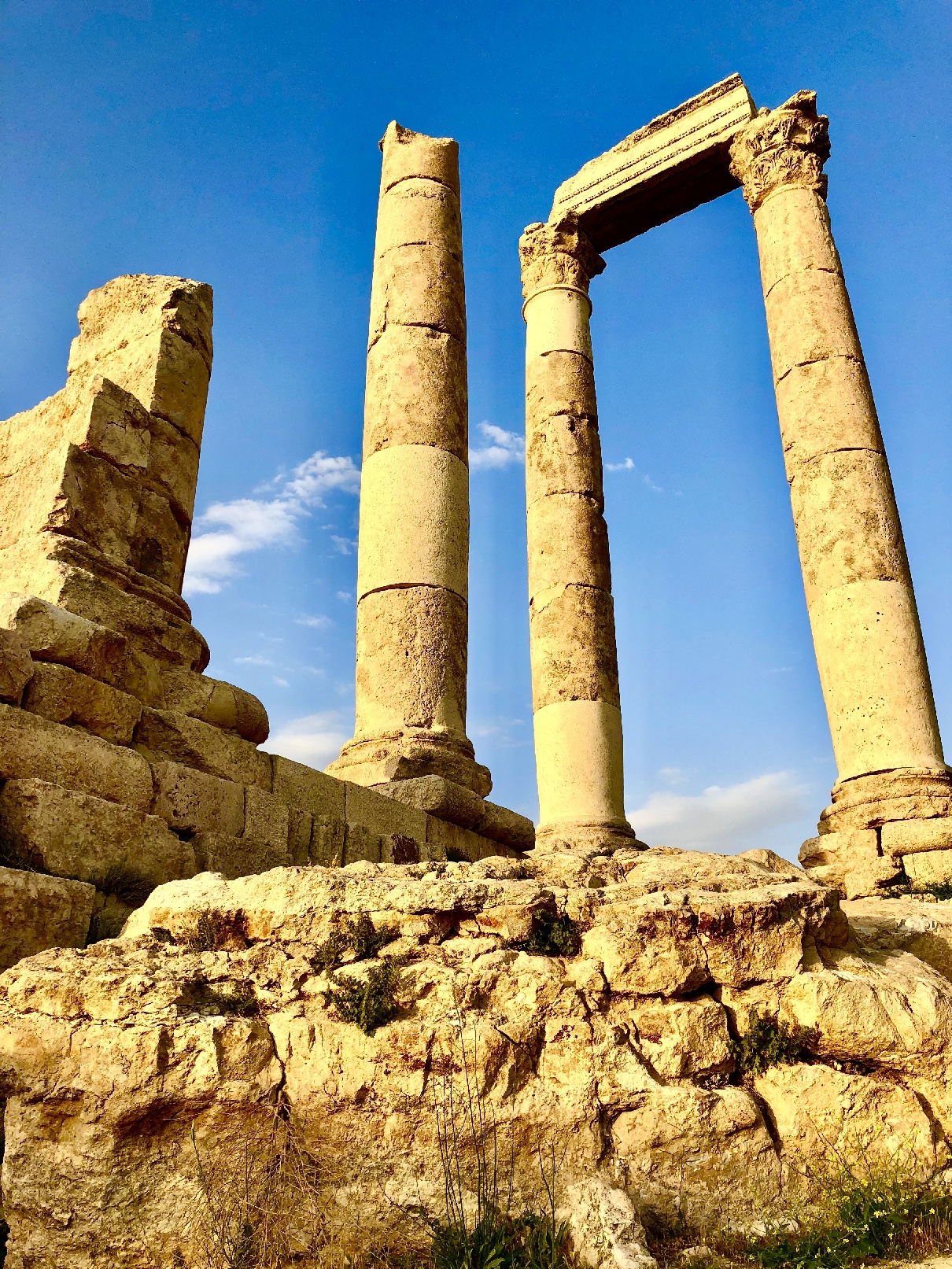 Kite Runner
Maybe a kid flying a kite isn't a big deal, but I loved this scene and these pictures: just a kid and his kite. I wonder if he realizes what an amazing place this is to fly a kite…and if he'll remember these afternoons in 20 or 30 years, when he's in the grown-up, real world.
Seeing this boy made me flash back to the first time I flew a kite. I must have been seven or eight, with Mom, vacationing in San Diego. I remember the exact spot I was standing in when I felt that first tug of the kite from the wind. Now that I think about it, I guess I just have a soft-spot for kids with kites. (Remember the kite-incident in Ghana?)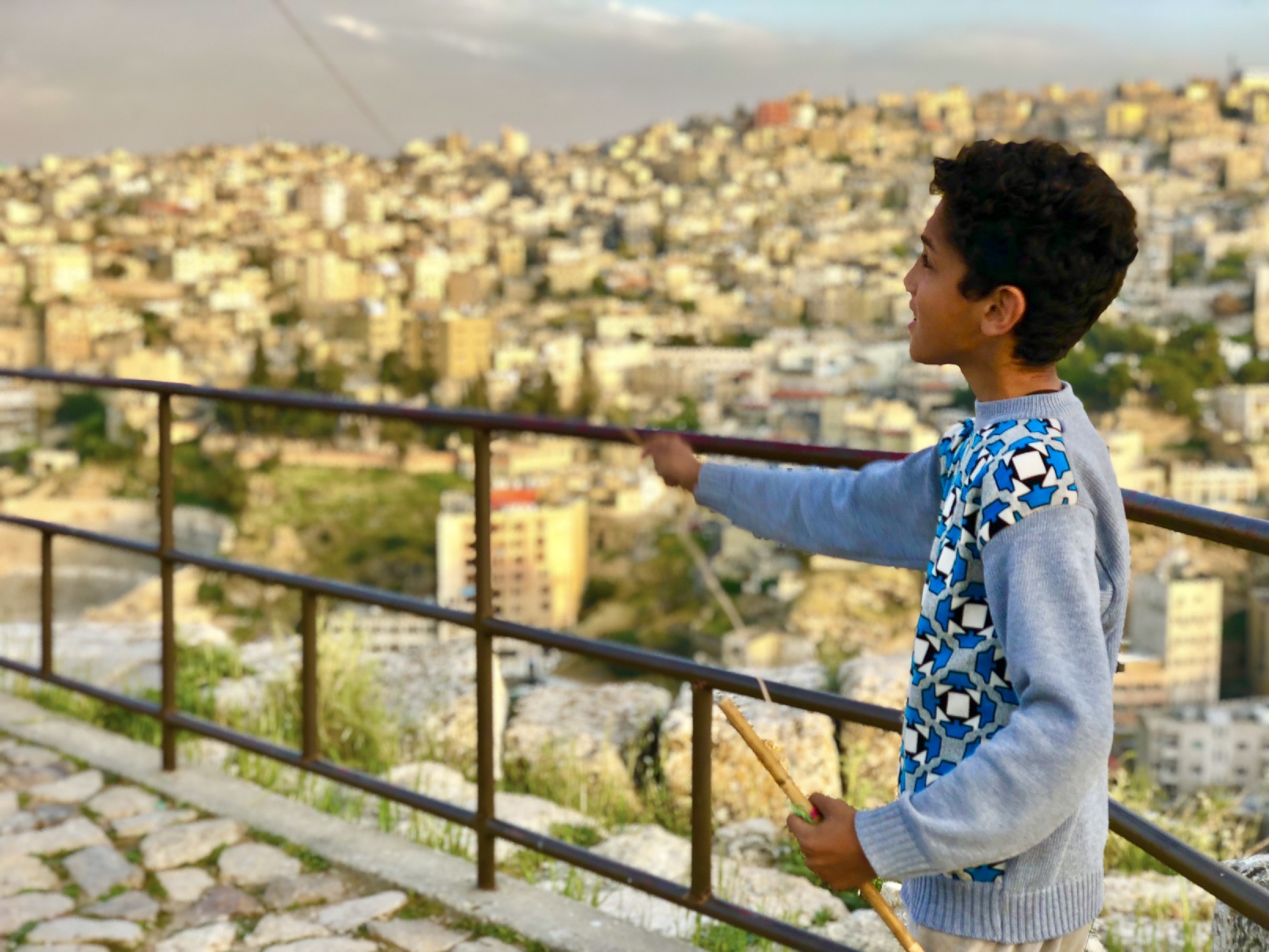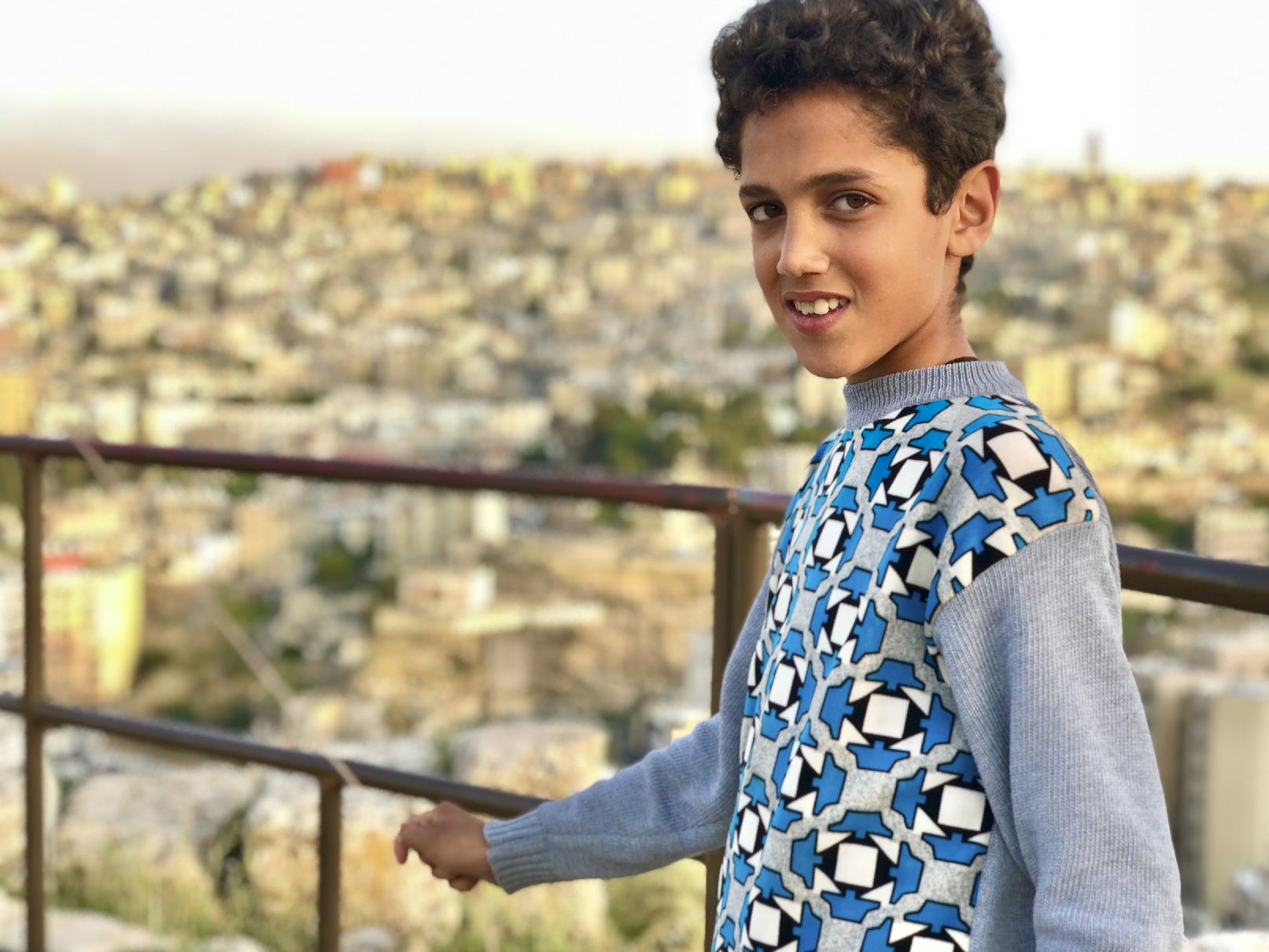 The Fight
It was starting to get dark and I was stuck on top of this hill. I didn't know how to get down; surely there was set of stairs or some quick way for a pedestrian to get back to the city. The guards at the exit who didn't know much English just pointed down the street, with not really any "details" of how I'd get back, just a "that-a-way" motion. But seconds later two cabbies insisted a taxi was the only way to get back in a reasonable amount of time, and offered a ride for a bargain price. The only problem was, the two taxistas literally began a tug-of-war with me, fighting (verbally) over who would get the fare. The squabble felt like it lasted at least five minutes and honestly started to make me feel a bit uncomfortable. The guys were arguing over who "saw me first," and when it was finally settled, I had to exit one cab and get into another. But the argument ended in smiles and handshakes between the two drivers, and it looked like no love was lost; and that this was a common occurrence in the day-to-day life of a Jordanian cabbie.
My driver was nice, and up-sold me a stop at the King Abdullah I Mosque, which was absolutely gorgeous. I was just in time for the call to prayer and spent a good 15-20 minutes walking the grounds and checking out their overpriced gift shop.
Then it was back to the main drag, where I spent the last 30 minutes walking the busier than ever King Talal Street in search of a dishdasha (robe) and matching shoes for the ride home. The guys in the shoe shop did try to swindle me, trying to charge me an absorbent amount for a pair of cheap Chinese shoes they were pawning off as "originals," but I wasn't having it. I was able to talk them down, but somehow I think I still paid four to five times more than a local would. Oh well.
Next, a taxi back to my hotel (which was far away from downtown), and a walk down the street for some Lebanese fast food before bed. I had an early flight home the next day.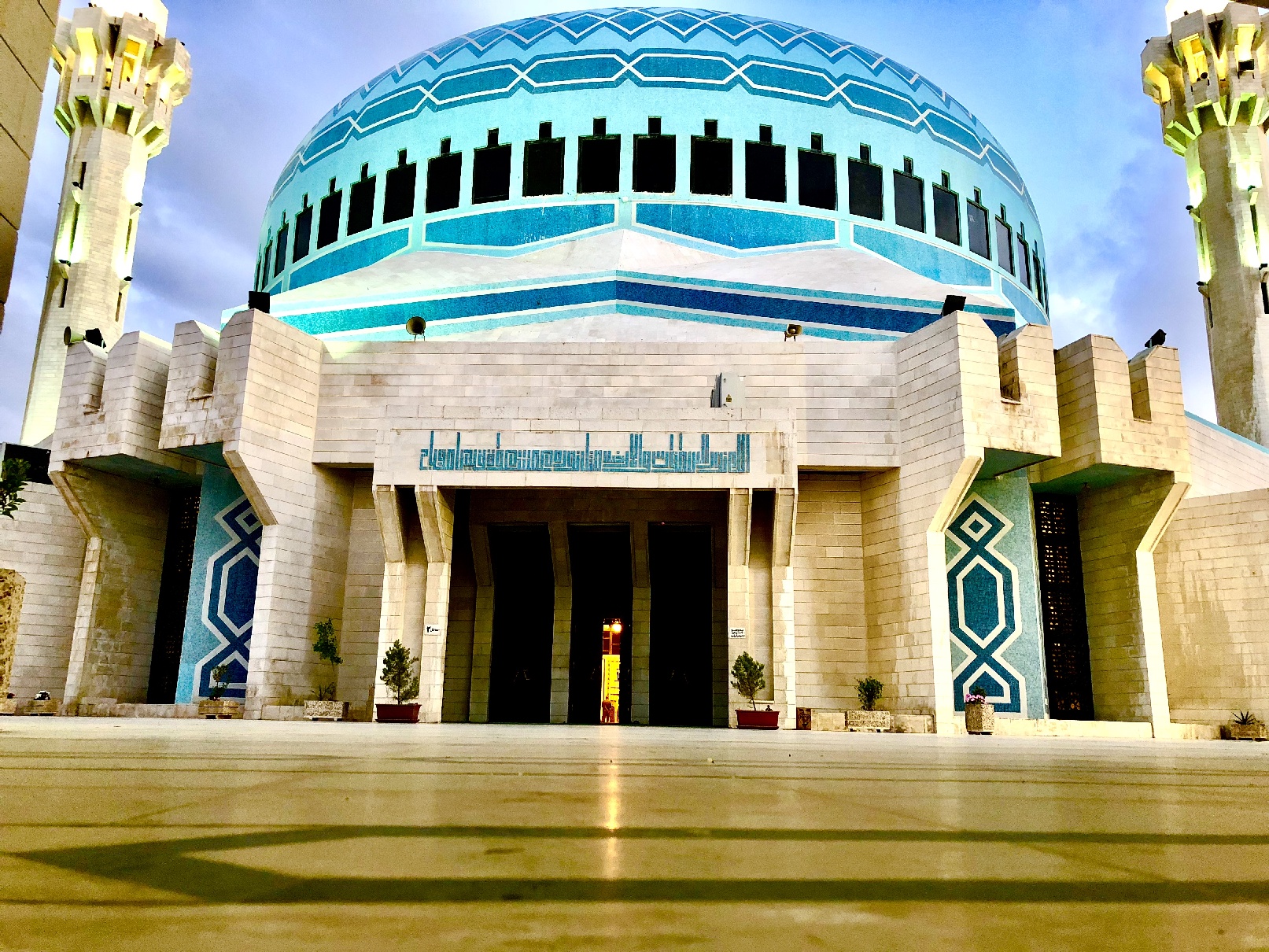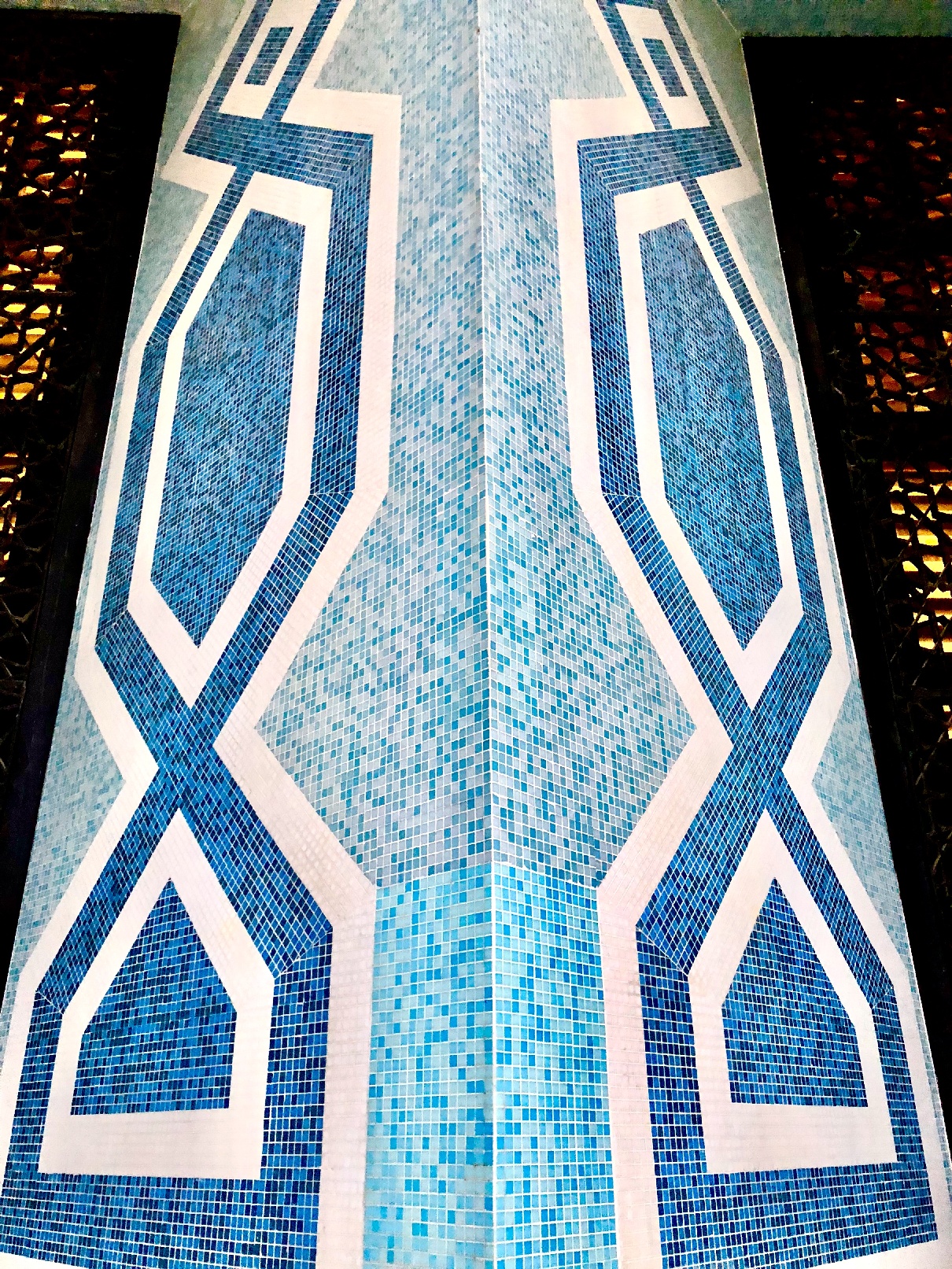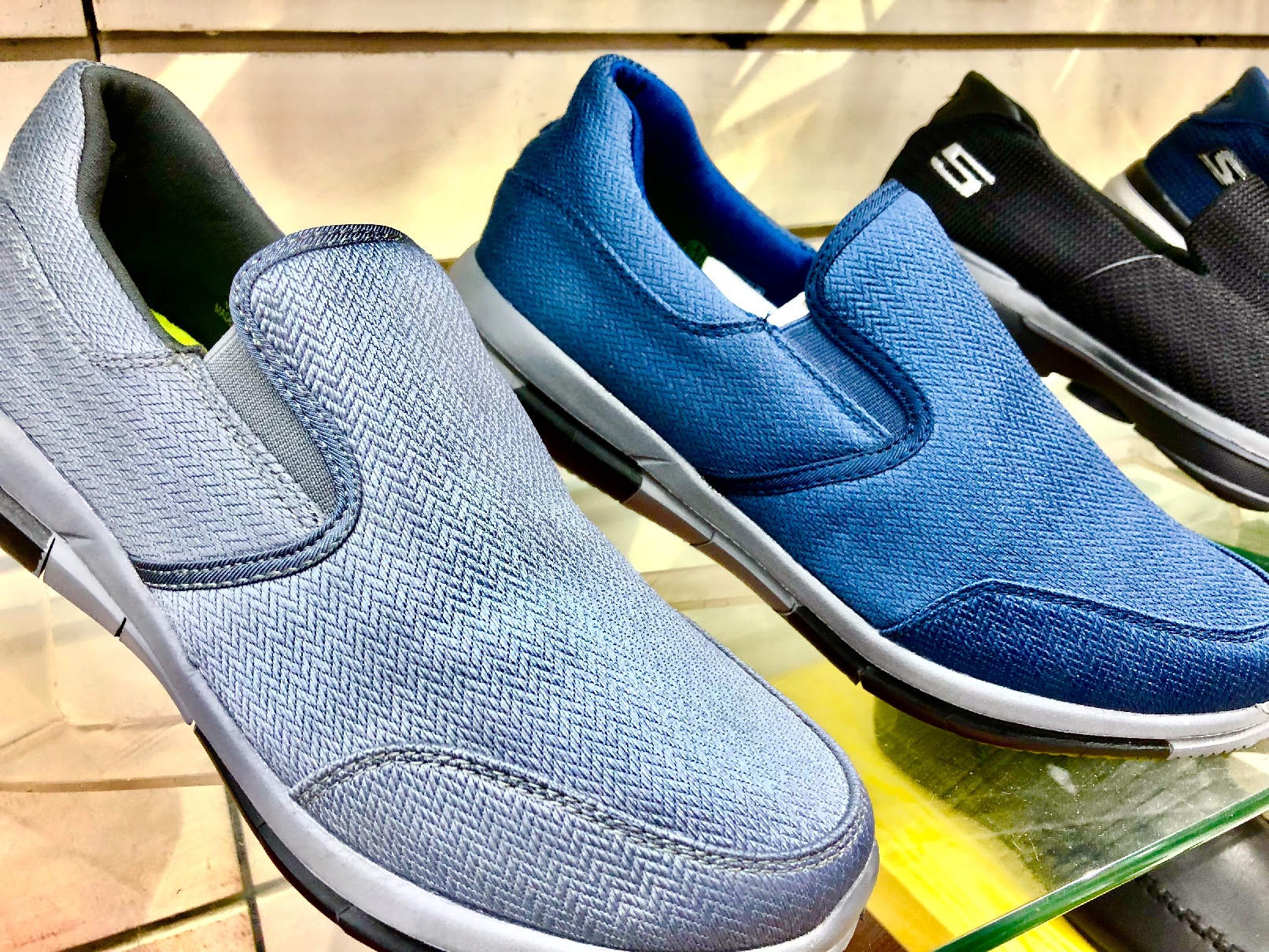 I'll Be Back
I opinionatedly assess every country I visit, placing them into categories of "I don't need to ever come back again," "I could/would visit again," and "I absolutely must return." Jordan wins a spot atop the third category. In fact, Amman was one of these stops that actually made me angry with myself that I didn't plan more time there.
Sometimes I can't wait to leave a city and get to the next stop. Other places, I really loved (like Tbilisi), but felt that my short time there was just enough to see everything I needed to, and I leave feeling satisfied. However, in my travels, there have been a handful of places, like Amman, that I've left feeling cheated and downright disappointed in myself that I didn't have the foresight to plan more time there. I was almost disgusted with myself that I didn't have at least three nights in Amman. The few hours that I spent in the city were nothing short of magical, and provided me with a snapshot of the people, the culture, the food, and the history of this very special area of the world. Jordan, I'm not through with you!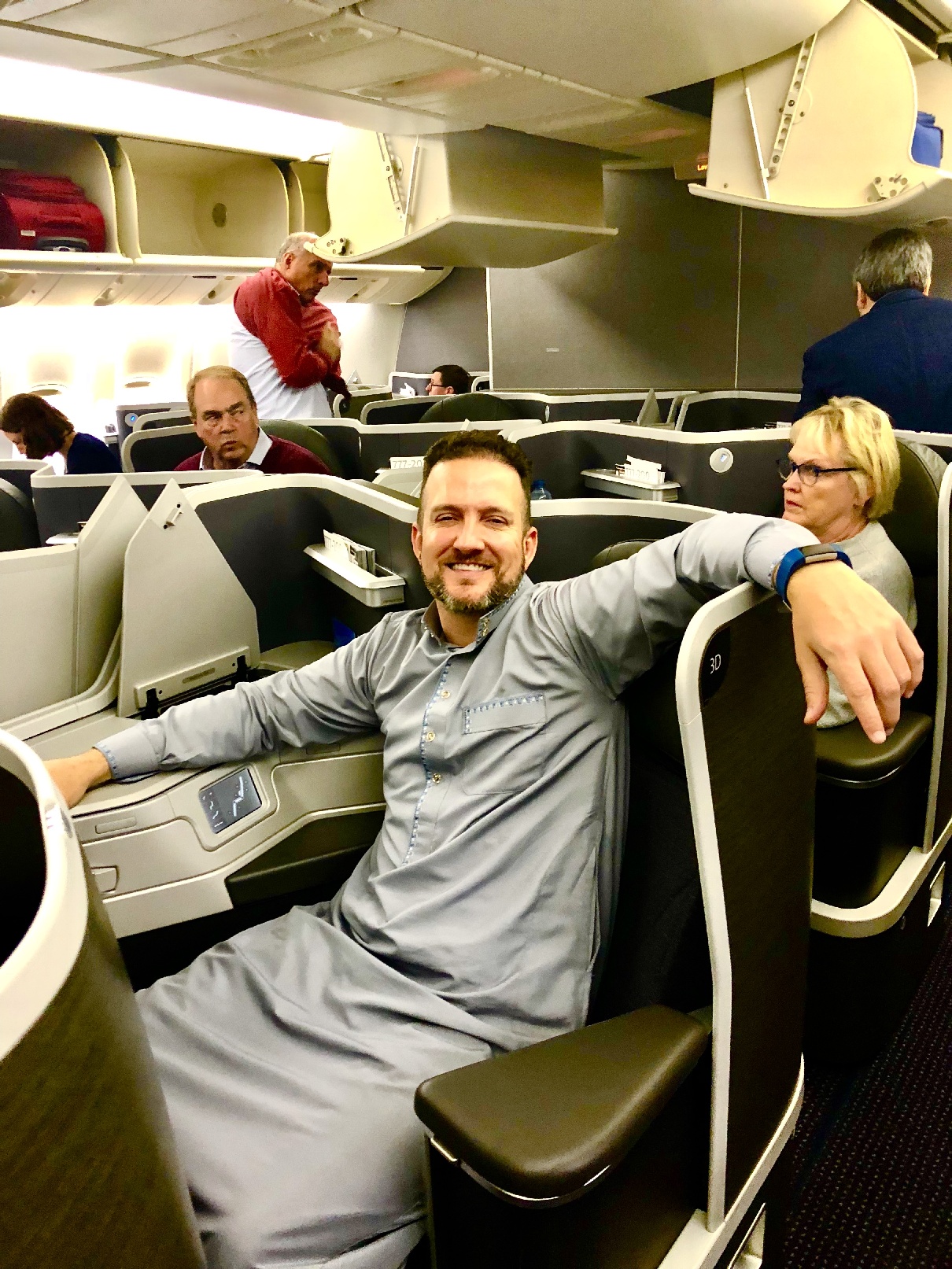 Let Me Tell You an (Insta)Story
Here's what you just read…on video!
This entry was posted in
Middle East