St. Kitts and Nevis was another cruise stop, so not a ton to report…only a few hours there.
I remember it was hot as hell! I did a super fun excursion that day, called "Snuba." This is a cross between snorkeling and scuba diving. You put a diver's helmet over your head and instead of wearing oxygen tanks on your back, you put your lips around a mouthpiece that's attached to floating tanks on the surface of the water. You're then able to dive down under the water, just like a scuba diver, but without all that equipment–you're getting oxygen from the floating tanks above.
I "snuba'd" for about an hour, with a group. I've always wanted to scuba dive, so this was really cool–the closest I've ever gotten to real scuba diving. I saw some cool fish and some turtles as we explored around some rocks and a small reef. I remember there was one lady in our group who got scared and backed out. I felt bad for her, she really missed out!
Unfortunately, there wasn't much time left after Snuba; it was back to the boat to grab my stuff and then hop a plane from St. Kitt's to Antigua. St Kitts was the boat's last stop, and I had six more island countries on my itinerary…the Ramblin' continued.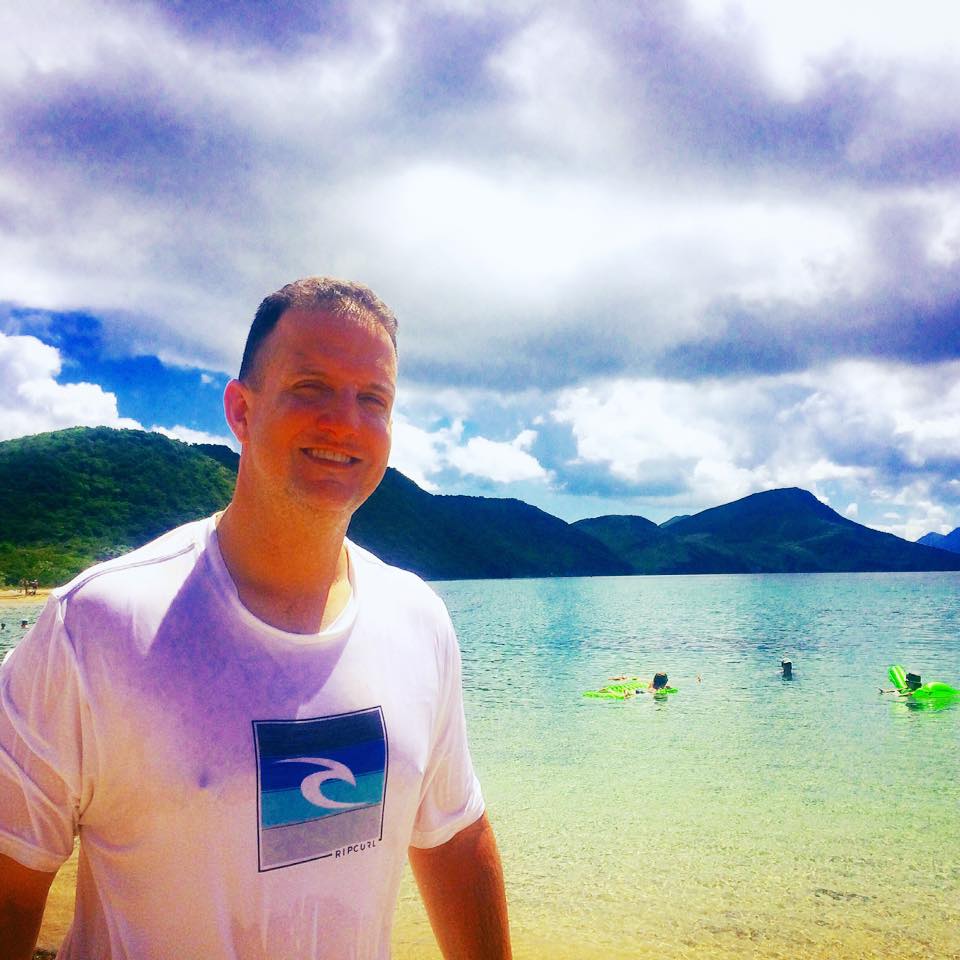 This entry was posted in
Caribbean