Ahhh, Austria. What can I say that won't open me up to ridicule and even outrage? Look, I didn't love Austria. But I admit upfront, it's all my fault; so I'm in no way giving this beauty of a country a bad wrap.
Number one: In true "Ramblin' Randy" fashion, I had very limited time here. Less than 24 hours actually.
Number two: Call me a hillbilly, but I'm just not that nuts about the arts. For many, seeing Vienna is probably a dream come true; it's ground zero for so much famous fine art and music. The symphony, the opera, art museums, etc. etc. etc. This is thee place. That's just not my thing.
Number three: I stayed in the city, which to me, was kinda boring: wide streets and big buildings. Blah. Again, my fault for not dedicating more time to Austria. I would've loved to take a train out into the country, maybe up to the mountains.
It's all my fault, not Austria's, so save the lectures and finger wagging please!
Anyway…here's some pictures from Austria. I did enjoy the cake. Scroll down for cake. Mmmmmm, cake.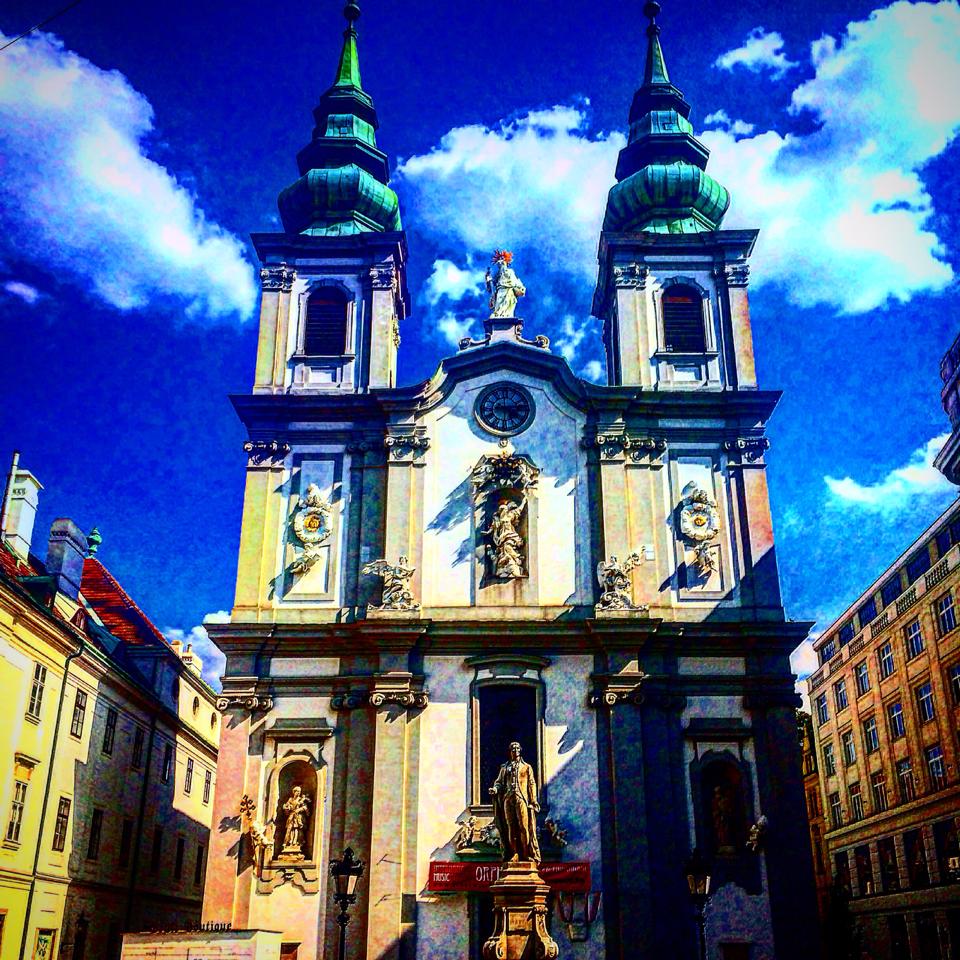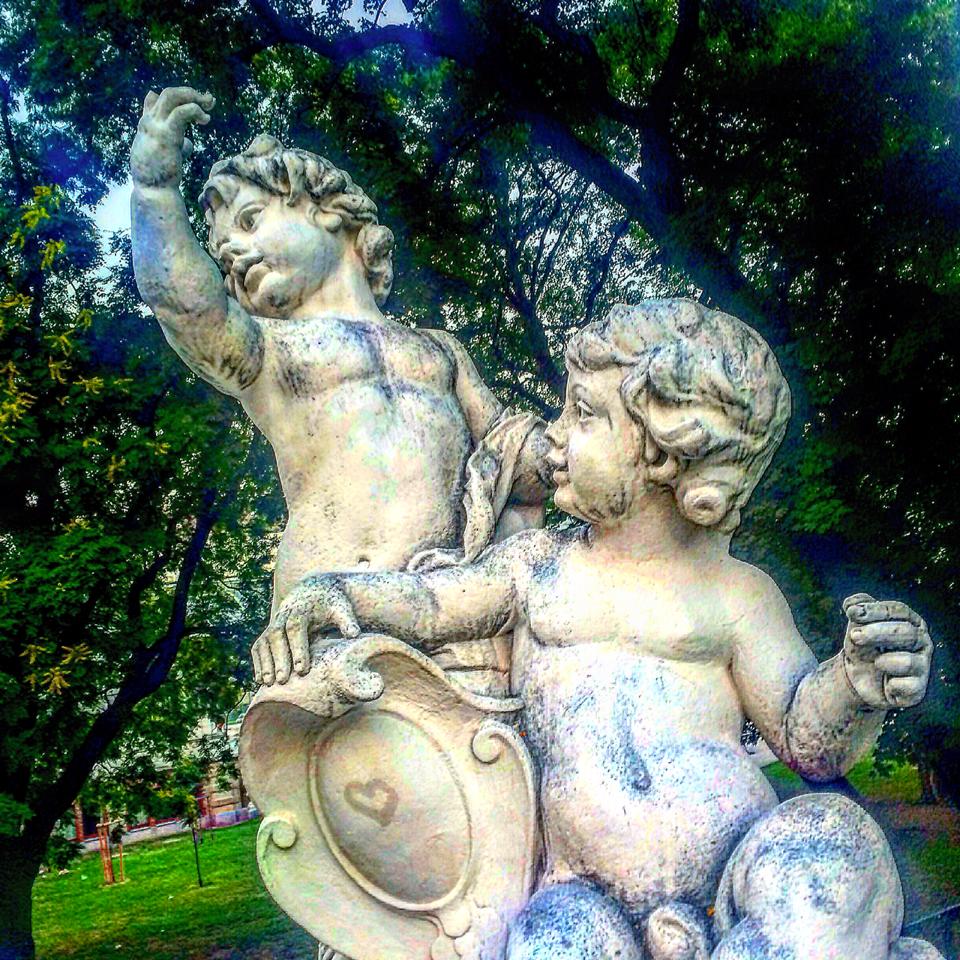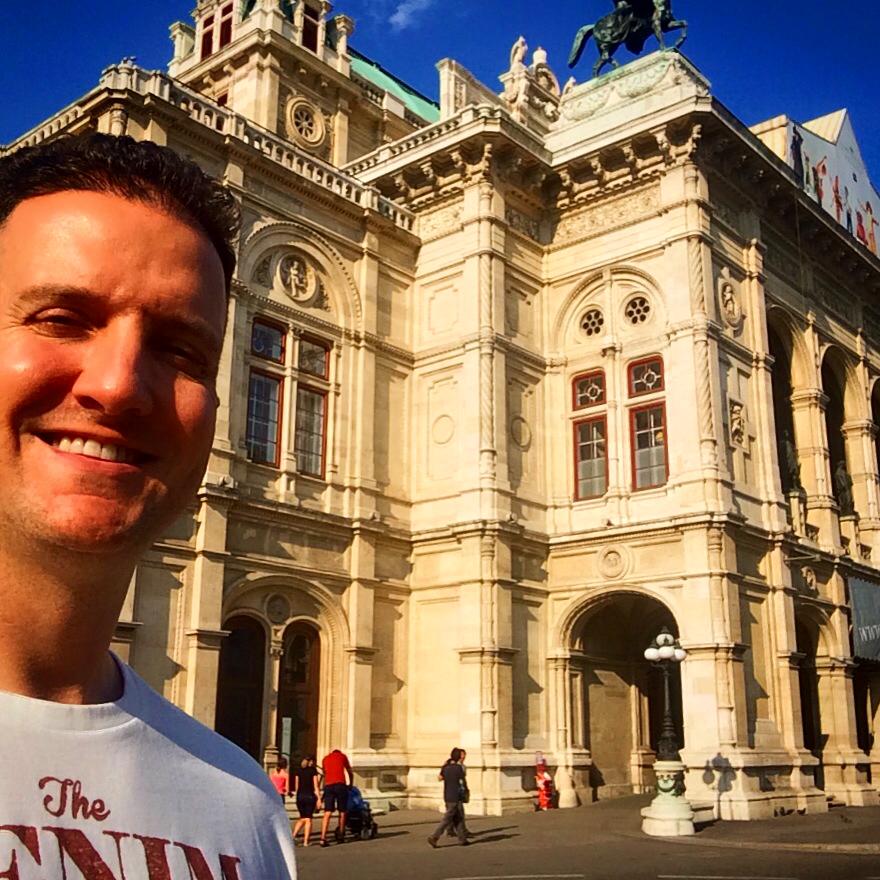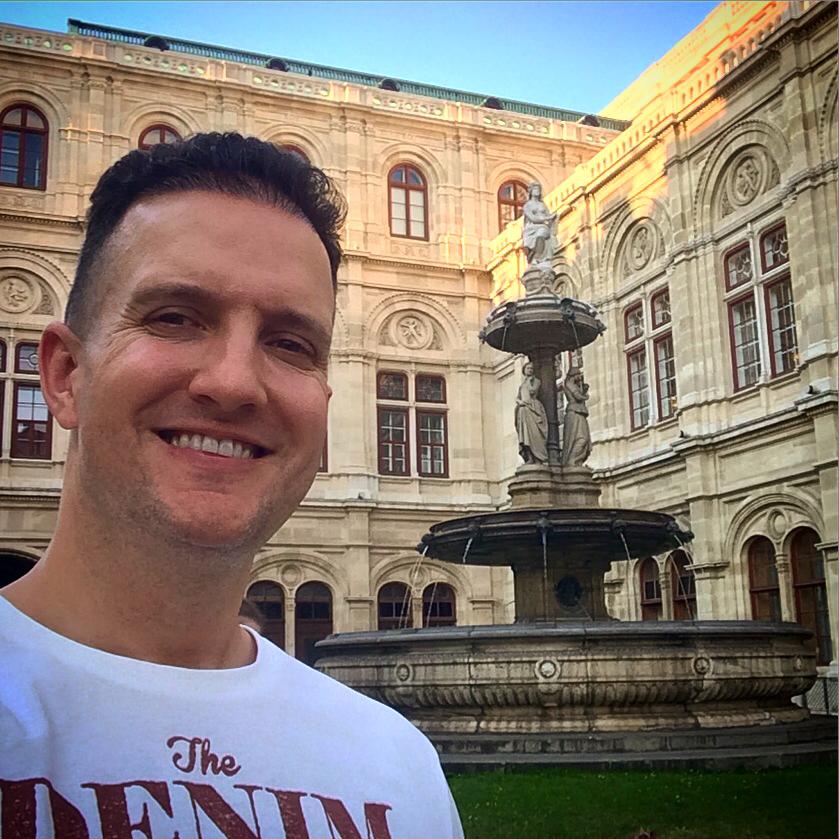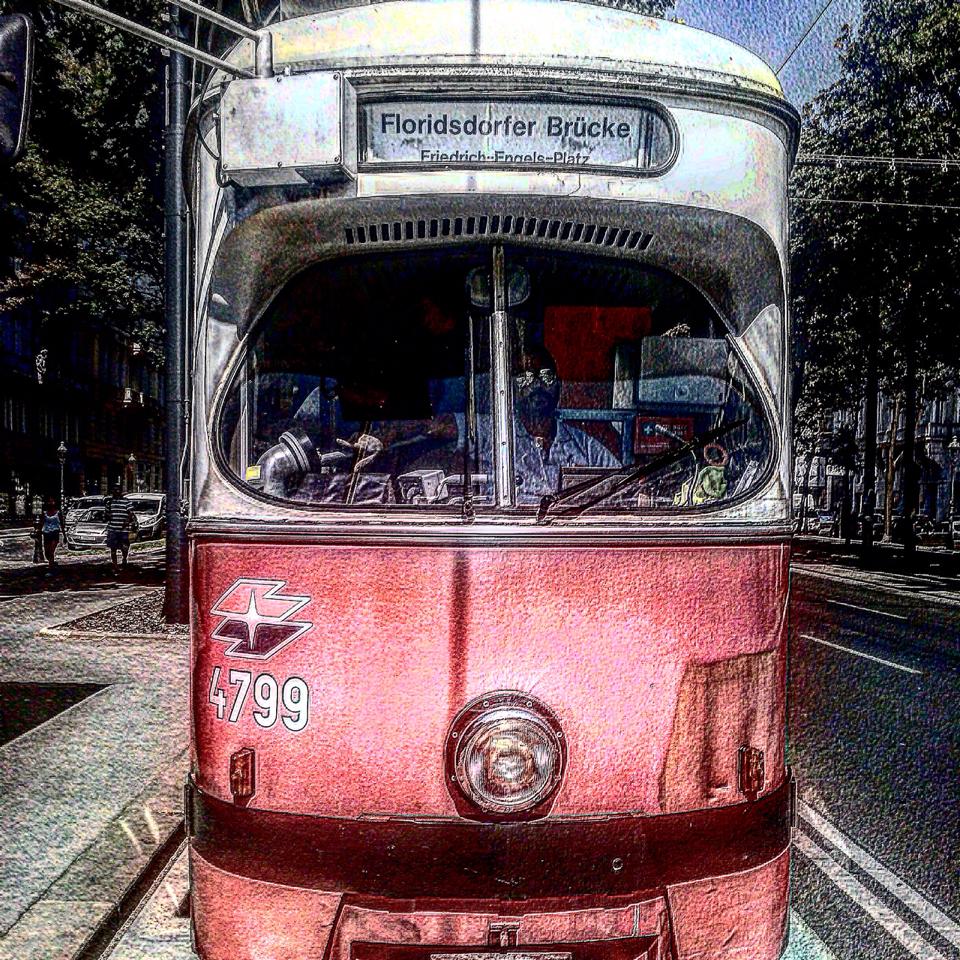 Travel smart: It's important to note how close Vienna is to neighboring country Slovakia. Vienna to Bratislava is only about an hour train ride! And I enjoyed Bratislava ten times more than Vienna. So if you're in Vienna, don't pass up the convenient chance to see Slovakia!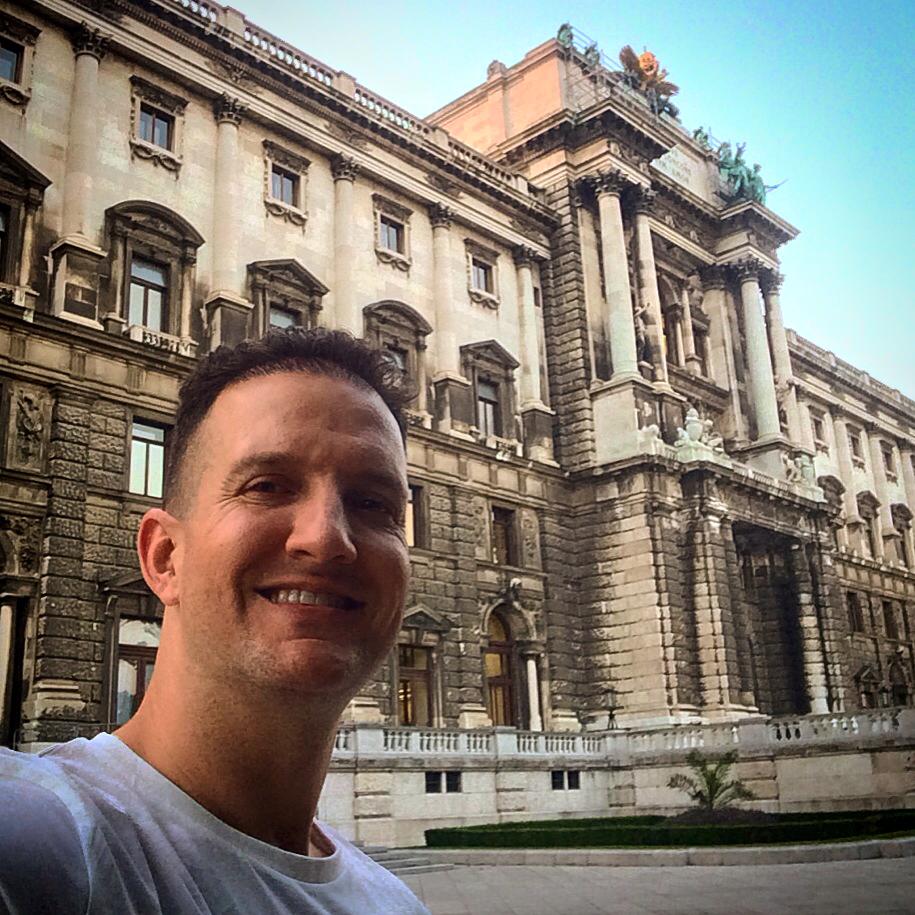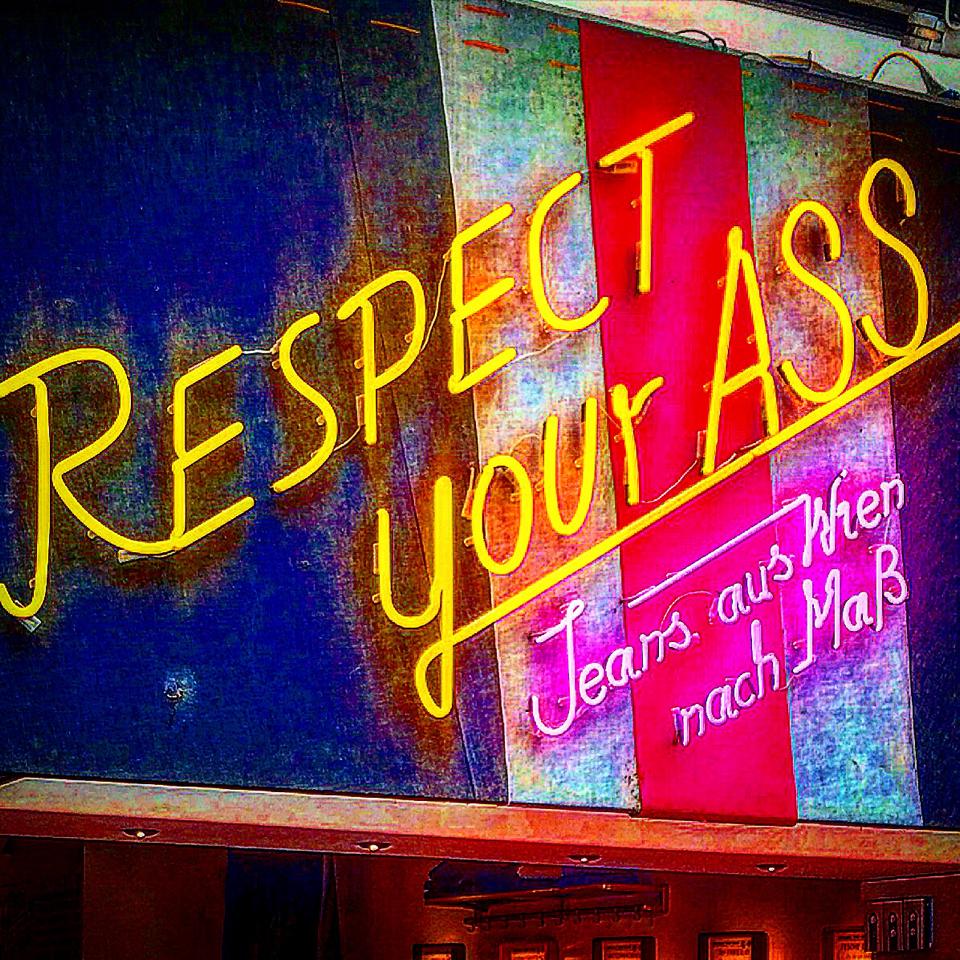 Walking around Vienna was cool. I even got on one of those Hop-On Hop-Off buses are cruised around for a while. But now, it was time to eat. And that's where I really started to enjoy Vienna.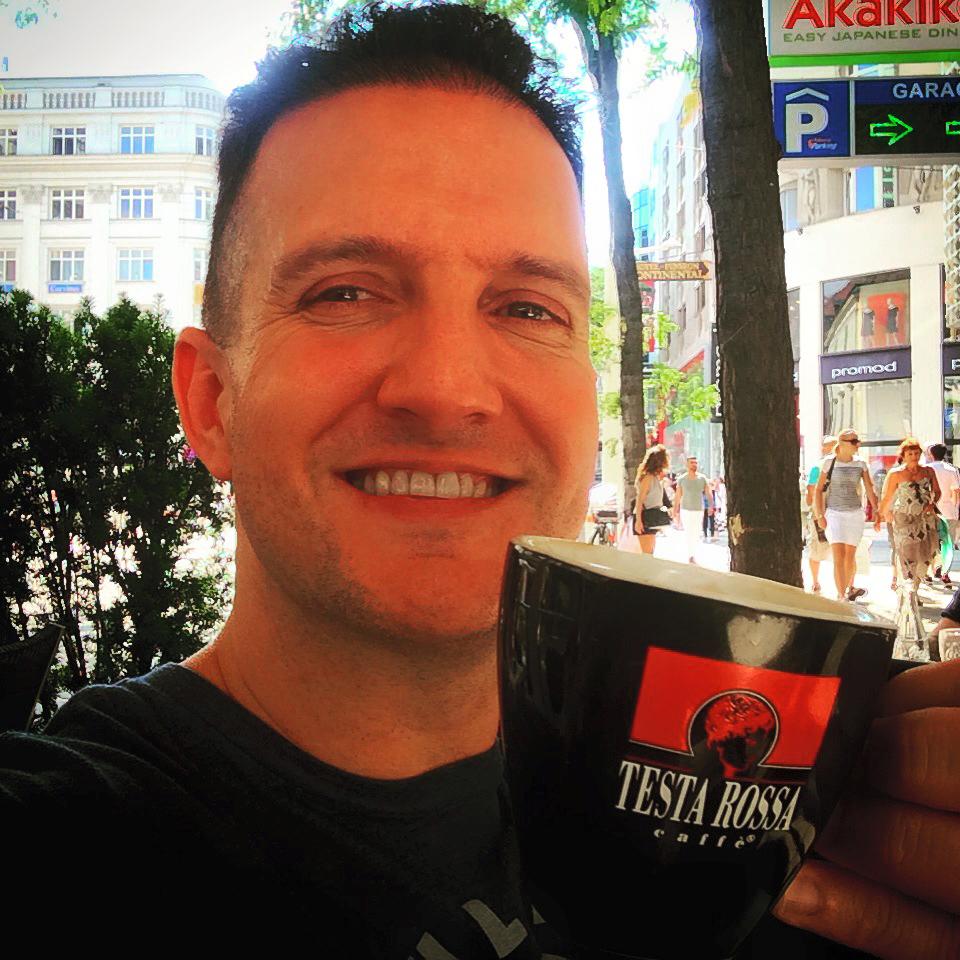 One of the coolest things I did  in Vienna was eat Wiener-schnitzel. Vienna or "Wien," as it's spelled in German, is the home for this dish, so I definitely felt like I chalked up as least one point for eating the local specialty. But my favorite Austrian delight would come after the main course.
Fun fact: Wiener-schnitzel is not a hot dog or even a sausage! Not even close! It's actually is a very thin, breaded and pan friend cutlet made from veal and other meats.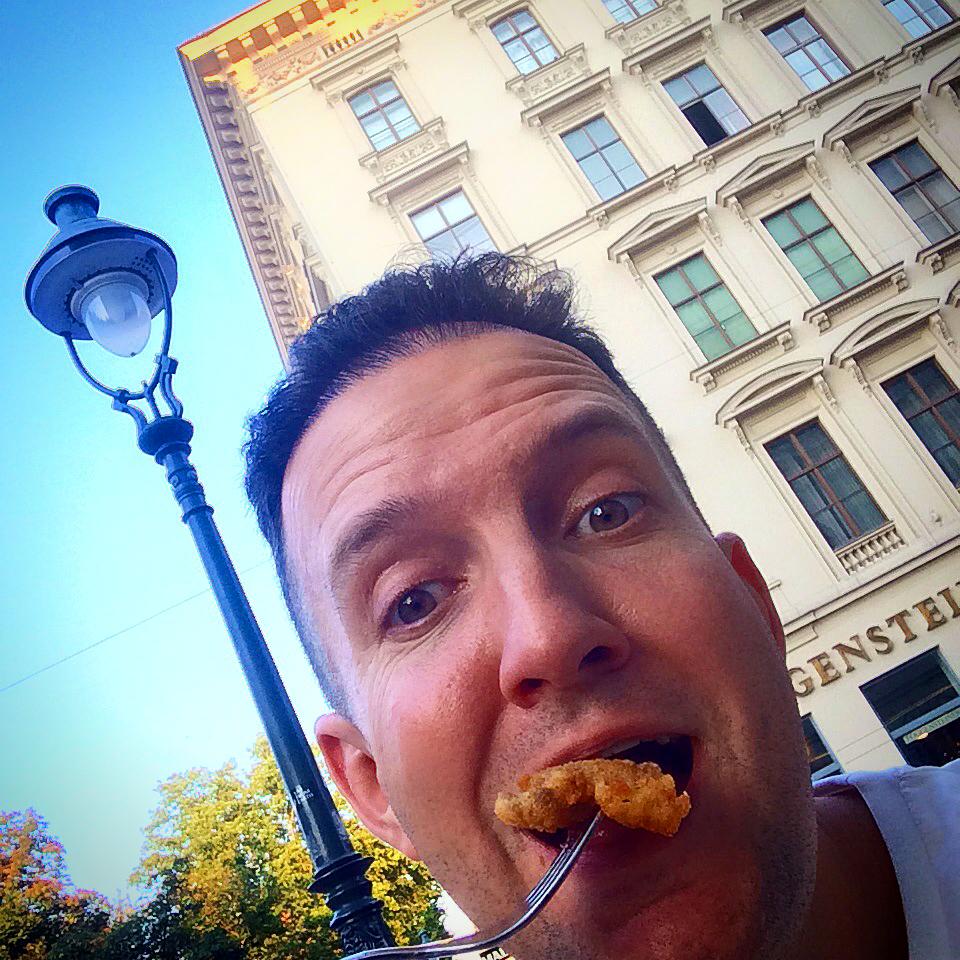 Okay, we need to talk about this cake I found in Austria, because it is amazing! I don't even know how to pronounce it, but it's called Punschkrapfen or Punschkrapferl and is a classic Austrian confection of pastry with a fine rum flavor. Think of the petit four meets rum cake! I am absolutely in love with this dessert. Try and imagine a "rum punch cake," where the cake was the rum flavor and the icing the punch flavor. And you take a bite, and both flavors combine in your mouth for a tasty explosion of run punch, but in cake form. Absolutely awesome! I've looked for Punschkrapfen in the US, even at gourmet German bakeries, but no luck. I need to find me an Austrian woman to make this!!!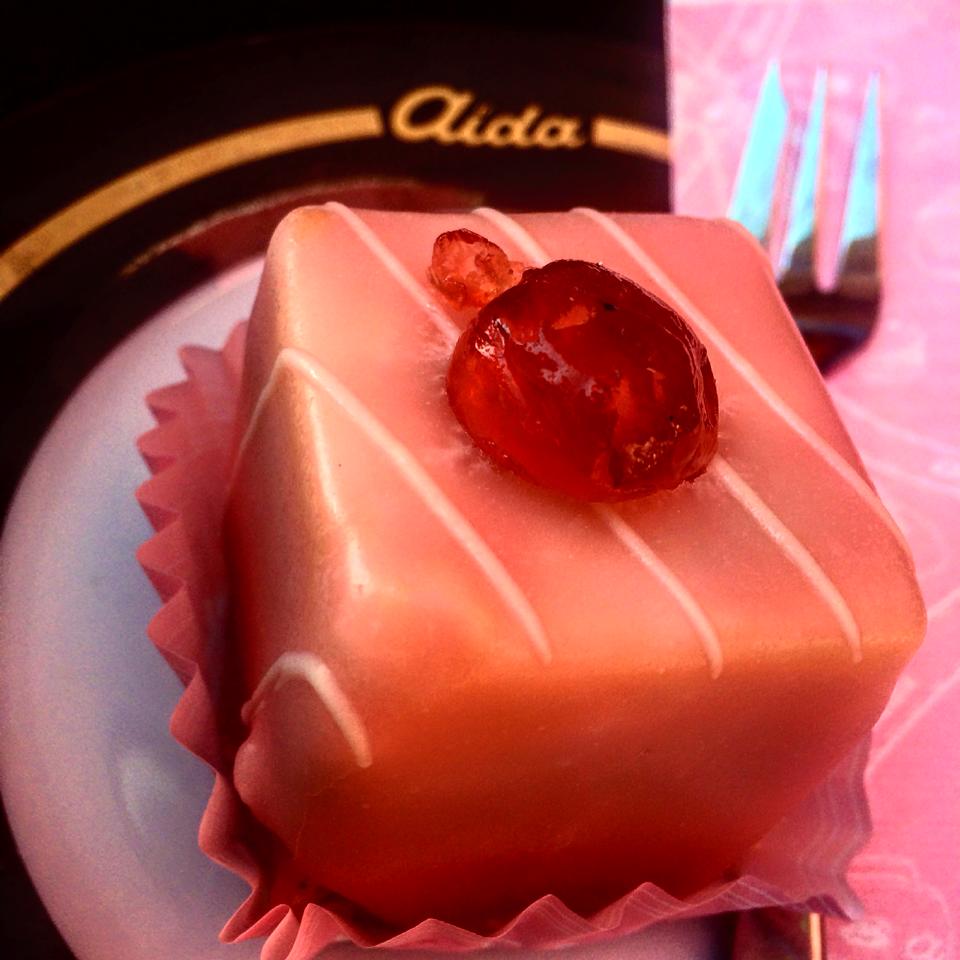 This is the part of the article where I need to remind readers that this website wasn't designed as a "travel guide," or even a full "things to do" portfolio for the countries I visit. Instead, it's just a real-life, honest account of my travels. Some of these journeys are extremely detailed and full of not just physical journeys, but life journeys. Some articles feature deep dives into countries and their cities, towns and villages. Many blog entries include stories of me learning about new cultures, meeting new friends, and even learning new life lessons. Others, however, are simply uneventful.
Such is the case with Austria. Certainly, this country deserves more time and a trip outside the confines of the metropolis that is Vienna. And maybe that will happen one day. I may return. If not for the rich cultural significance, for the cake.
2020 I'm Back…And I'm Here for Your Punschkrapfen
It was July of 2020 and no pandemic would keep me from my Punschkrapfen. I rolled in and out of Austria this time by car, on my to Lichtenstein from Slovenia. I conveniently routed my drive through the historic city of Salzburg, not to see where The Sound of Music was filmed, but to find my cake! I was on a mission, and looked forward to stopping in Salzburg for the sole reason of Punschkrapfen!
I rarely do video, but Punschkrapfen deserved its own movie. So, without further adieu: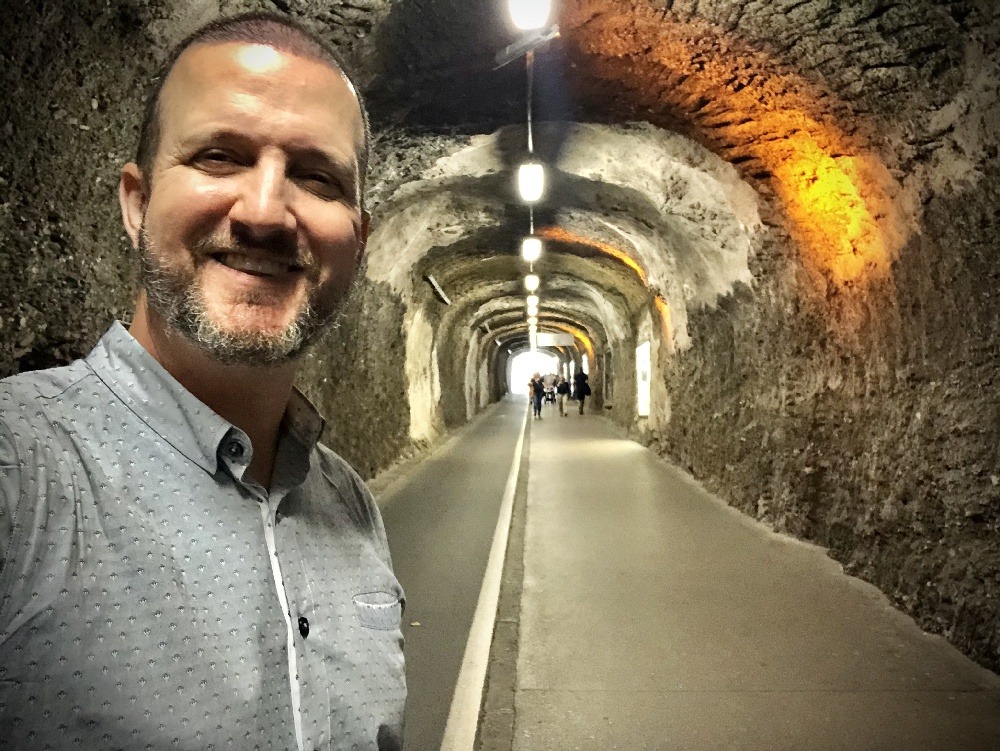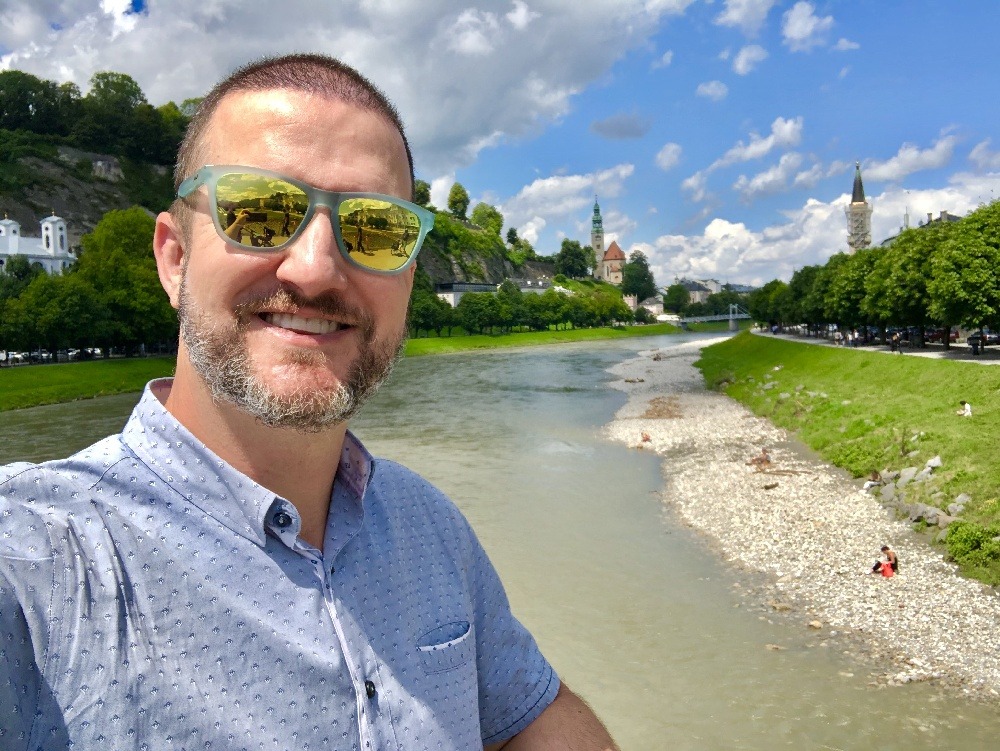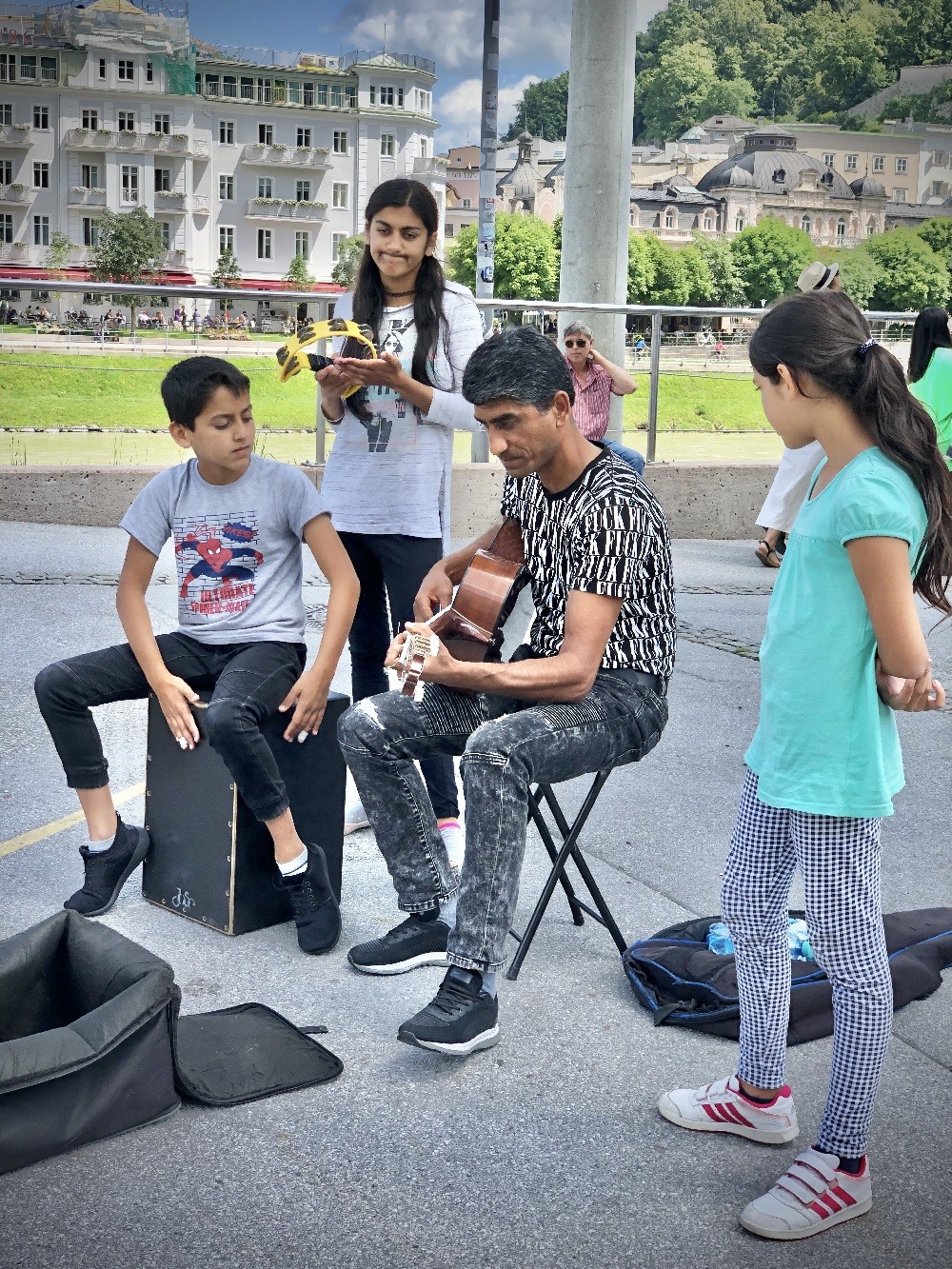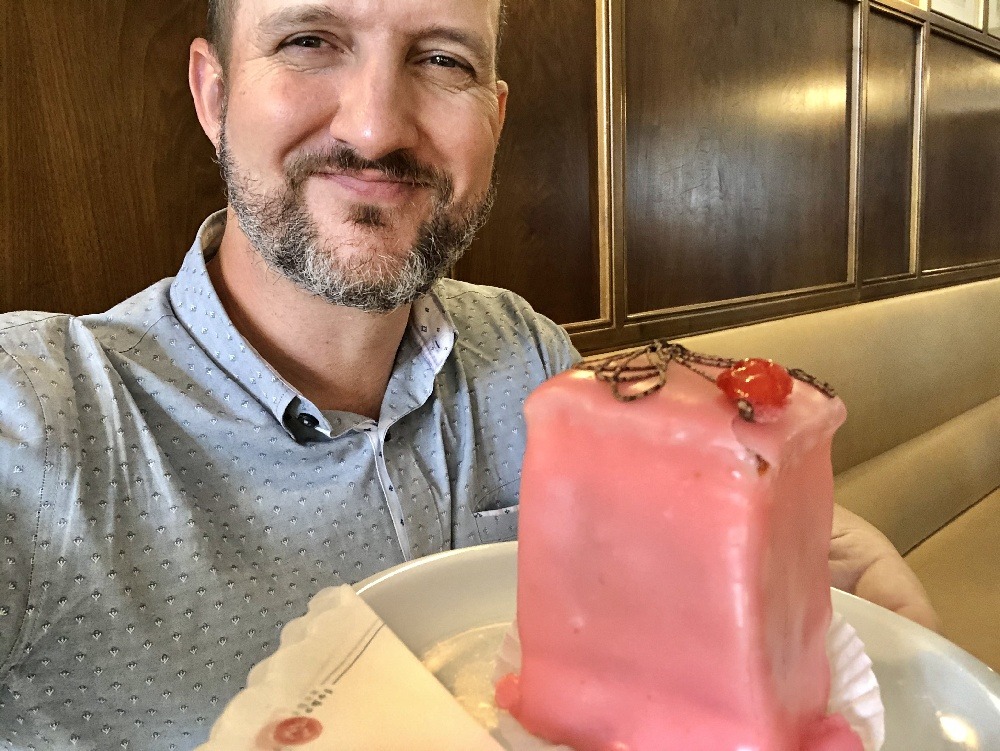 This entry was posted in
Europe