Hop On, Hop Off
Landed at 1:25PM, wheels up again at 5:00PM. This was one tight layover!
Luckily, there was an absolutely gorgeous beach just four minutes away. The cabbie dropped me off at Grande Anse Beach, where I grabbed lunch at Umbrella's Beach Bar. This place was perfect, right on the sand. I had an ice cold Carib ordered the Carriacou Love Bites: fresh fish chunks, lightly breaded, golden fried, with a tasty citrus sauce. They were so good! Umbrella's was pretty freakin' awesome. Once my belly was full, it was down to the beach.
Float On
The water was perfect. Immediately I felt that Grenada was somewhere I could chill for a whole week.
Nothing eventful really happened, just me, swimming around in the beautiful, crystal clear water of Grenada. There were some other tourists around. I left my bag on the beach and kept an eye on it–my worse fear is that it will get snatched, unattended; so I swam with my passport. I have a triple-seal heavy duty plastic ziploc pouch/bag-thingy that I wear around my neck–just for occasions like this. I would never leave my passport on the beach while I swam, could you imagine if it was stolen? I'd be screwed! So here I am, swimming in the ocean with my ID around my neck. The only thing worse would be wearing socks with sandals and a Hawaiian shirt; but I didn't mind looking like a clown if it meant protecting my passport.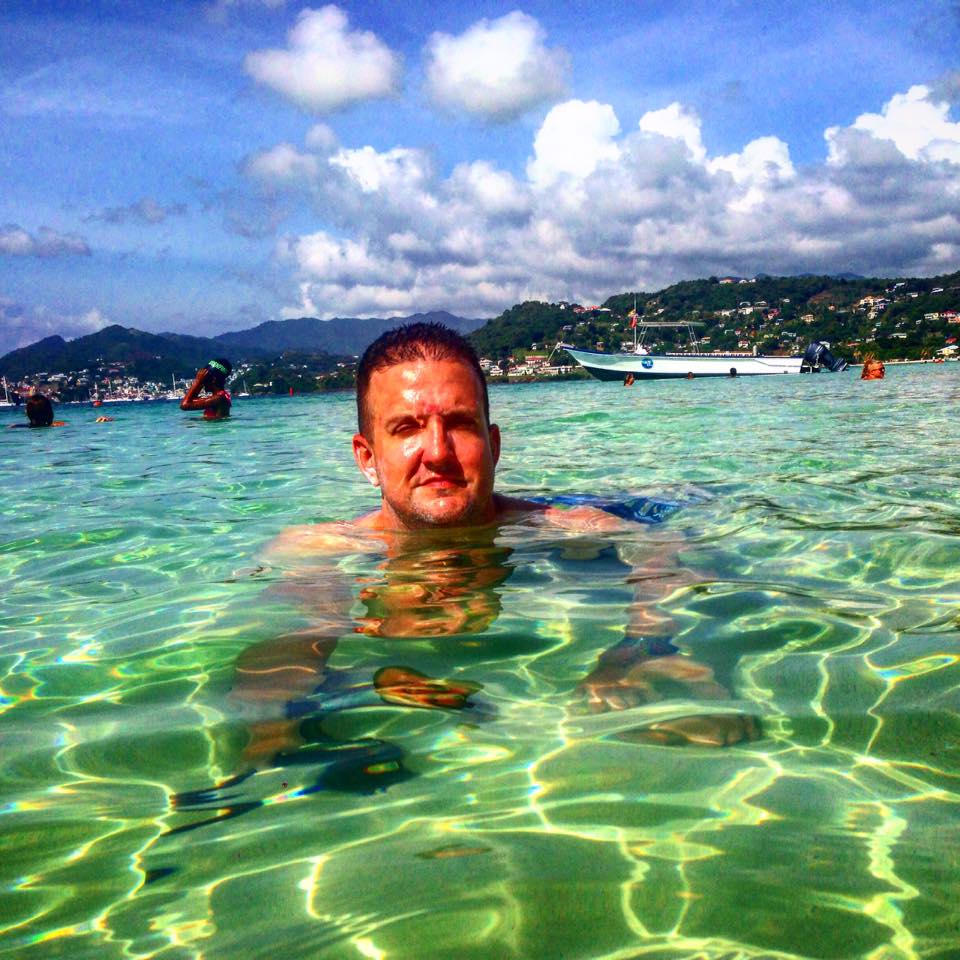 This was one of the tightest layovers I've ever had where I left an airport, but thanks to the its convenient location, grabbing lunch and taking a dip was a breeze. I was back at the gate with plenty of time to catch my next flight on to St. Lucia. I'd love to come back to Grenada.

This entry was posted in
Caribbean
,
Extreme Layovers