Sweden was my last stop on a week-long (Thanksgiving week) European jaunt.  I arrived into Stockholm close to midnight and jumped on the Arlanda Express train to Stockholm Central station.  From there I grabbed a cab to my hotel.  I began to become concerned when the taxista started heading out of town, but alas, we reached my hotel…a little off the beaten path, but more on that later.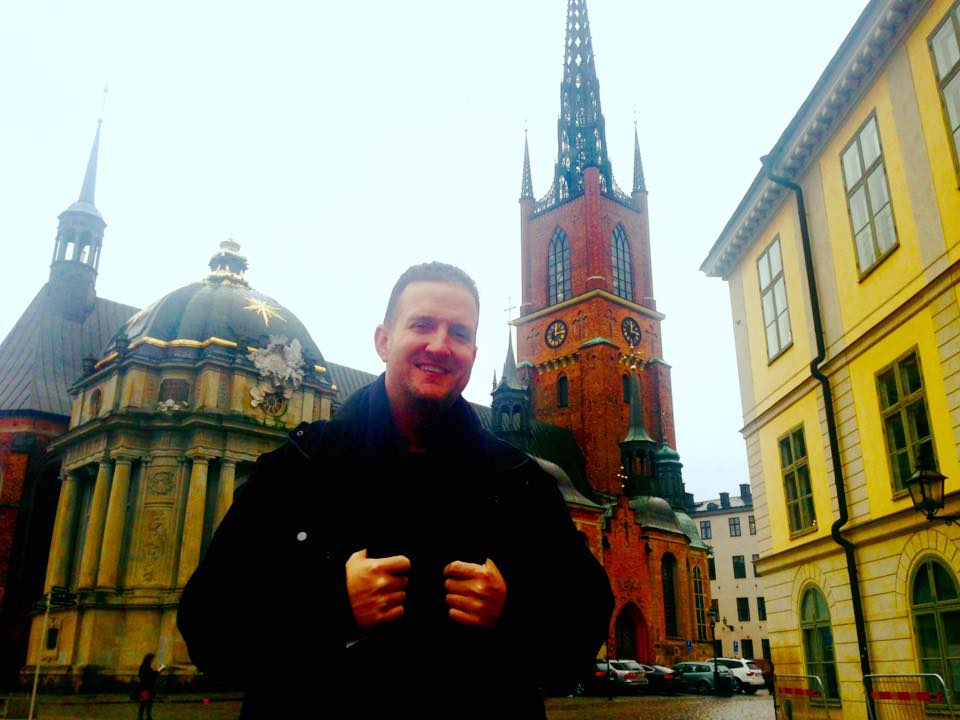 It was my first night of good sleep in six days, so I slept in before grabbing breakfast at the hotel just before the 10:30AM cutoff; then it was off to Gamla Stan (The Old Town) for a few hours of exploration.  Gamla Stan, although pretty touristy, was a cool spot to spend the afternoon.  I did lots of walking, up and down the cobblestone streets and in and out of a half dozen gift shops and candy stores.
I found a really cool independent record store that had a ton of rare jazz CDs and vinyl and couldn't help but buying myself a present.  Looks like there is somewhat of a jazz scene in Sweden, or at least this record store gave me that impression.
When I got a little hungry, I stopped into a small café for waffles and jam (raspberry jelly, mmmmmm) and a pear cider.  After that, more walking led me to a small central market in front of the main church.  The place was hoppin', with vendors selling so many things, from sausages, to flavored honey, cheese, warm nuts (haha, I said "warm nuts"), more souvenirs, and look…my favorite new drink: glögg! (see my Denmark article about my introduction to glögg).
Gamla Stan was definitely a good choice for my one and only day in Sweden, although as I mentioned before, tons of tourists…the streets were packed!  I wondered if it was folks from the two cruise ships that docked that day.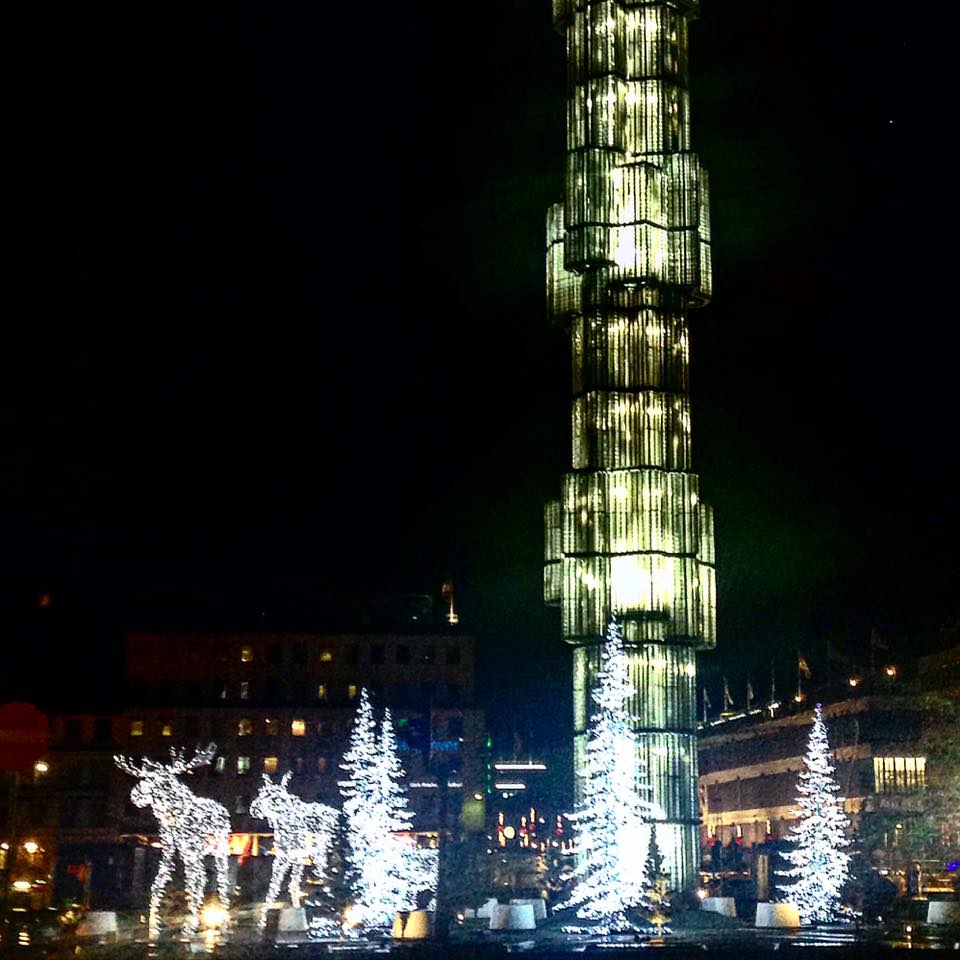 Back to the hotel for a mega-nap…five hours, I so needed it, I promise. Then up, and over to downtown via the subway to look for food.  Downtown was humming, despite the cold; lots of young people milling about, a few clubs, lots of restaurants still packed at 10:30PM.  I wasn't looking for steak and a four-course meal, so I stopped into Café Albert for some amazing tomato soup: chunky, spicy, with shrimp on top.  A raspberry juice to drink.  Then a walk back to the metro and to the hotel to get ready for the long voyage home.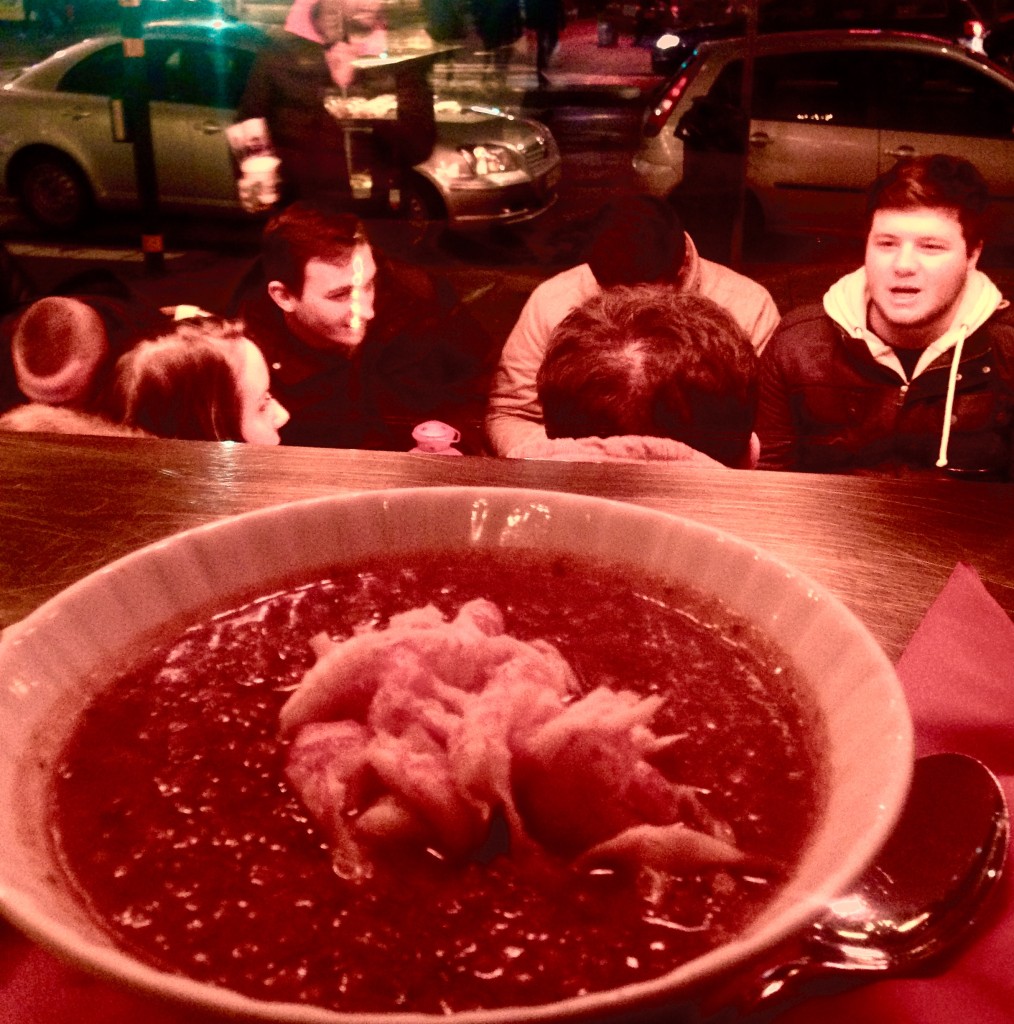 Raspberry award: I've come to the conclusion that raspberries are a pretty big deal in Sweden.  They served me raspberry jam with my waffles, raspberry pie (amazing), and fresh raspberry juice was available all over the place.  Tasty!
My Greek Uber driver on the way back to the airport was a fellow Slow Jam aficionado…he played Barry White and Maxwell CDs on the ride and reminisced with me about the R&B concerts he'd attended.  I slipped him one of my Slow Jams CDs because he was cool like that.  I think I may have a new listener.
A note about my hotel: A booked the Scandic Ariadne because of the good price.  While a nice place, it is not downtown nor anywhere close to anything. The good news was, it was only a fifteen minute walk to the subway from the property–there's even an indoor walkway from the hotel, almost all the way to the metro station.  Getting around Stockholm via subway was a breeze, so if you don't have to "sleep" downtown, staying somewhere just outside the center, like the Ariadne, can save you some money. You'll need it later for raspberry pie.
This entry was posted in
Europe