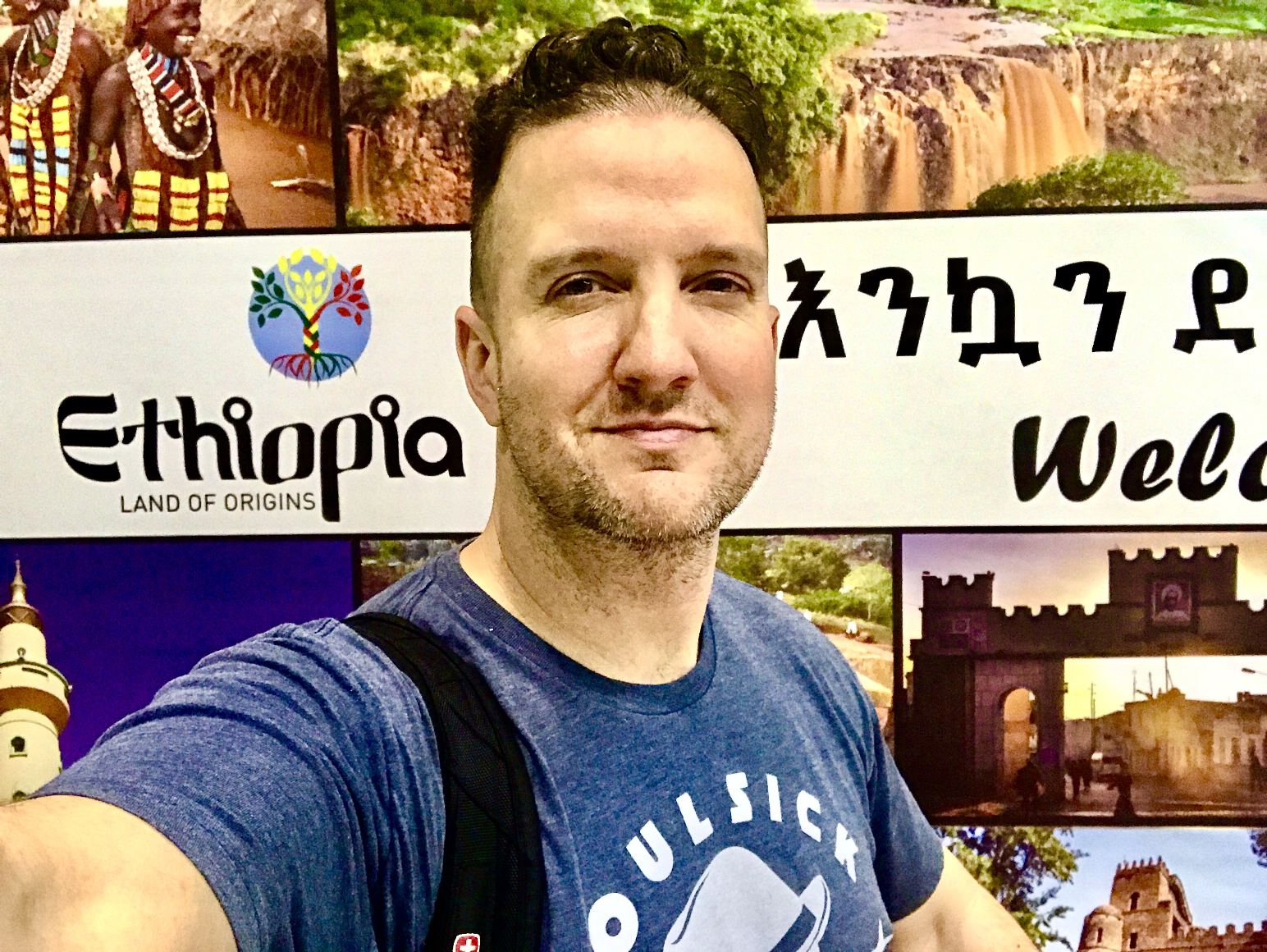 I couldn't believe I was back in Africa after being there less than three months ago. My December trip took me to 12 African countries in less than three weeks and wore me out! As much as I loved it, it was also uncomfortable and even scary at times. My last trip included some dangerous places, like Mali, Burkina Faso and even Libya, and it took me a good month to recover. I figured my next trip would be somewhere relaxing at a resort or on the beach. But nope, Africa managed to suck me back in. This time, I was off to dedicate a well that my listeners and I sponsored in Uganda, and you better believe that Ramblin' Randy was gonna use this trip as an excuse to visit as many other new African countries as I could fit into my eleven days off.
Enter: Addis Ababa, Ethiopia. It's here I'd re-enter Africa for a visit to six new African nations, plus stopovers in India and the UAE, to add a total of eight new countries to the list this trip.
It was a six-hour overnight flight from New Delhi to Addis Ababa, where I sat next to and chatted up a nice lady from Cameroon. When we parted ways she gave me her card—turned out she was one of the Ministers of Cameroon! I was sitting next to a high-ranking government official! I dreamed up ways I could use this relationship in the future…maybe meeting the President of Cameroon when I visited, or maybe Rose would help be become the next US Ambassador to Cameroon. We'll see!
I had just one day in Ethiopia, so from the airport it was direct to a German bakery where I'd meet my 9 O'clock tour. Soon I was off and running with my guide Birhanu and four others. We jumped in the van and headed up Mount Entoto to check out a museum, the church and the historic emperor's palace. There were lots of locals milling about, and not too many tourists. The highlight was watching the donkeys trot down the road with giant bushels of wood on their backs, unattended; as if they were just vehicles cruising down the street!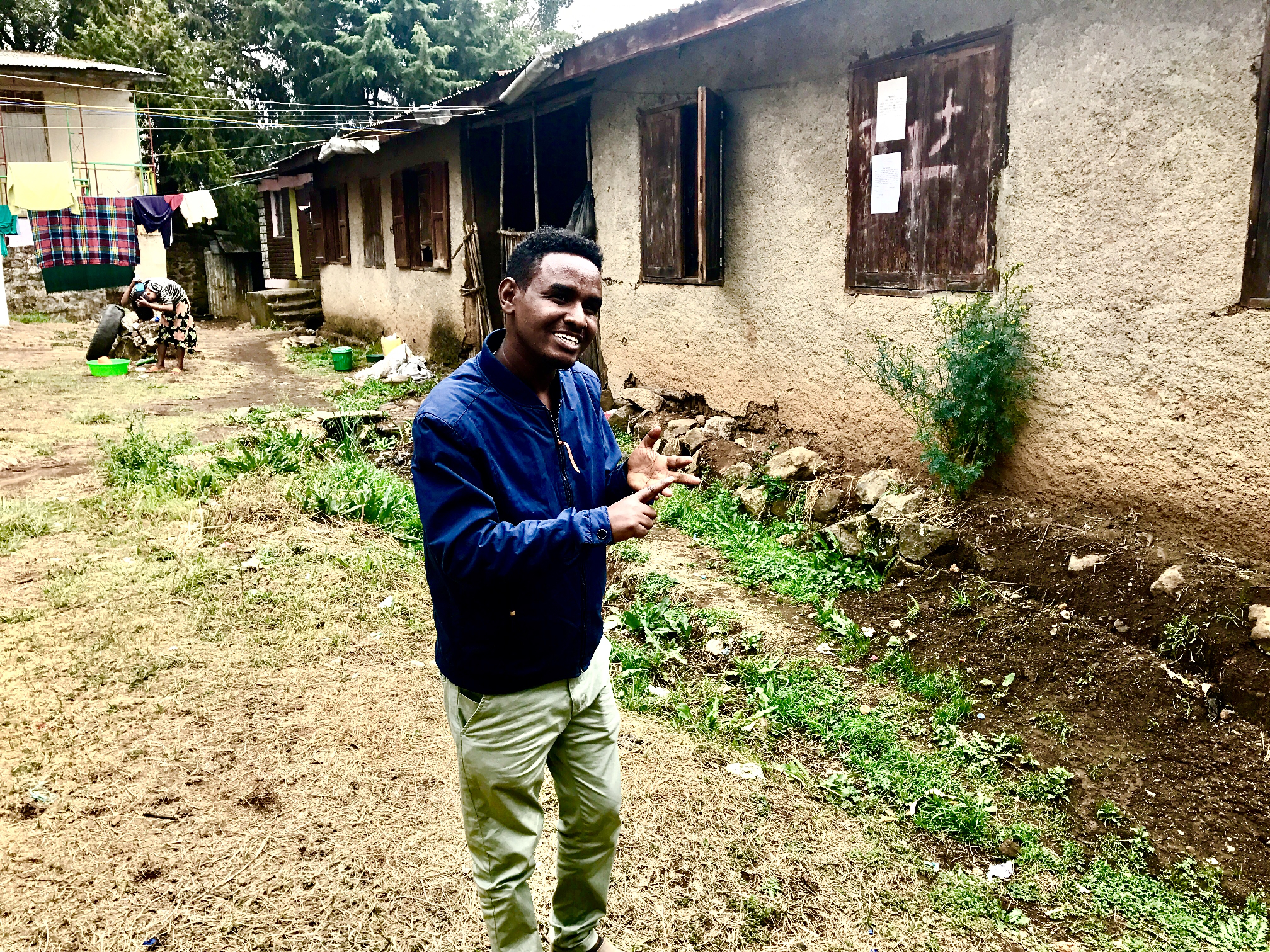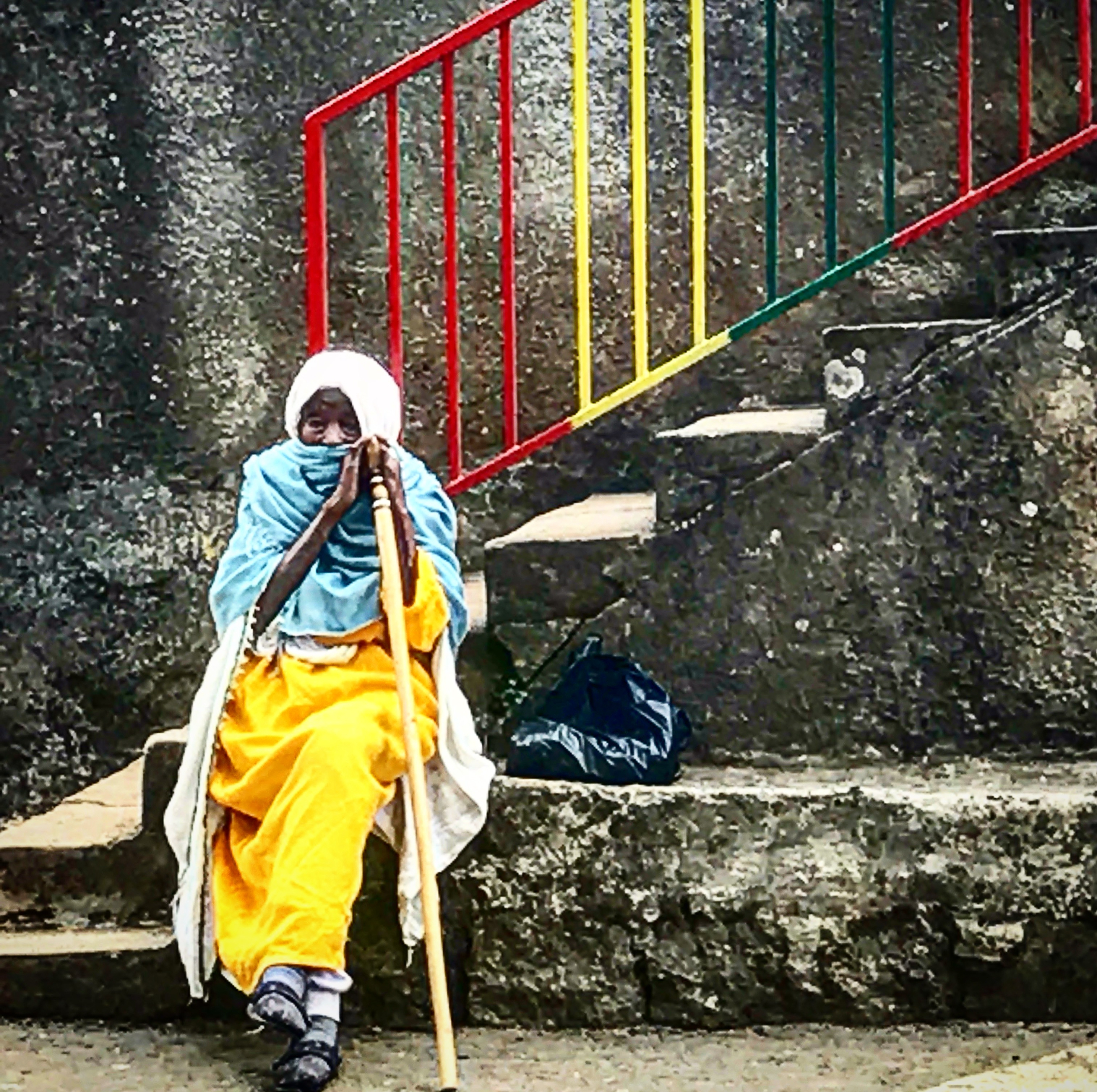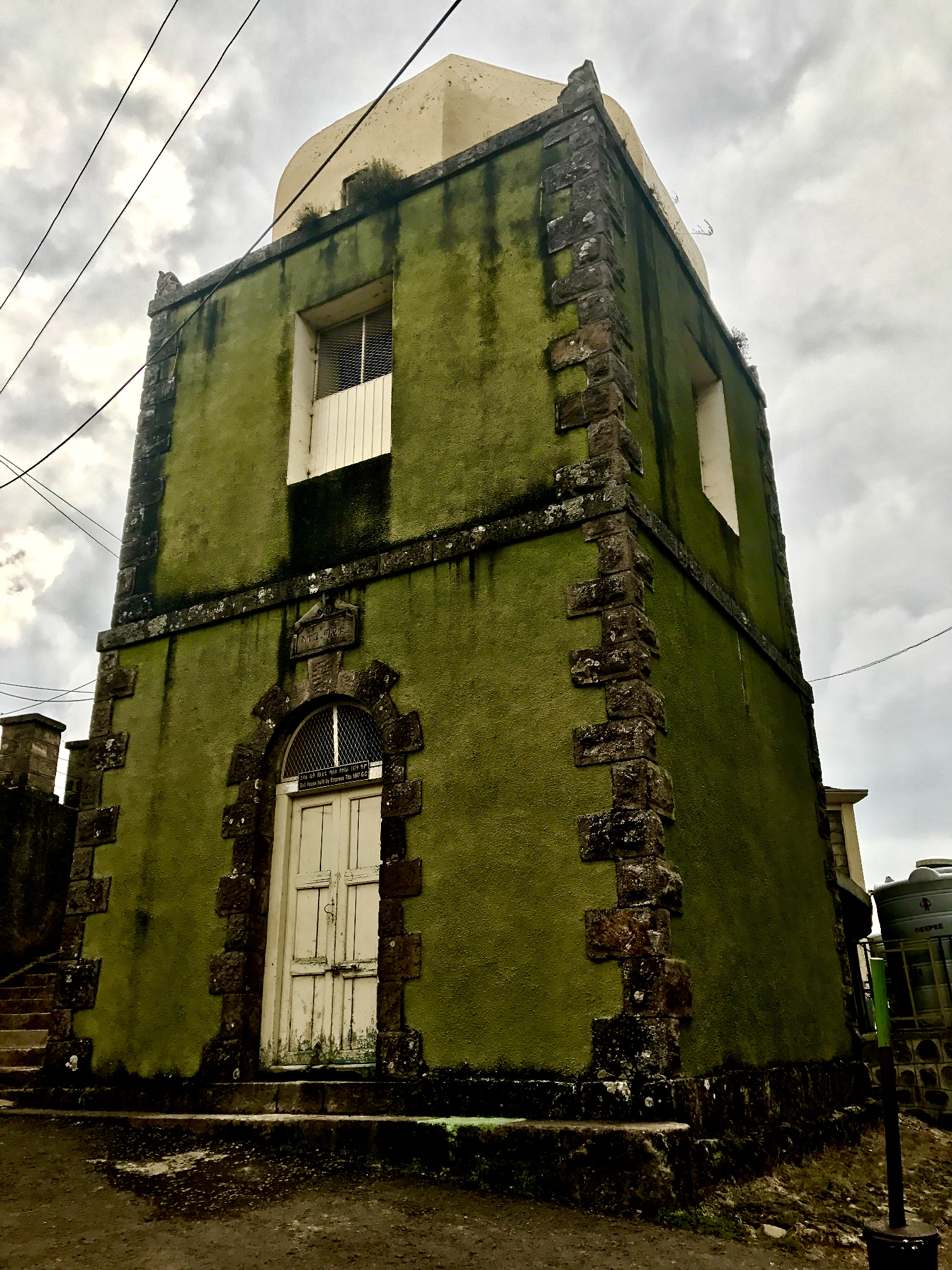 Next, a visit to the Holy Trinity Cathedral which was stunning!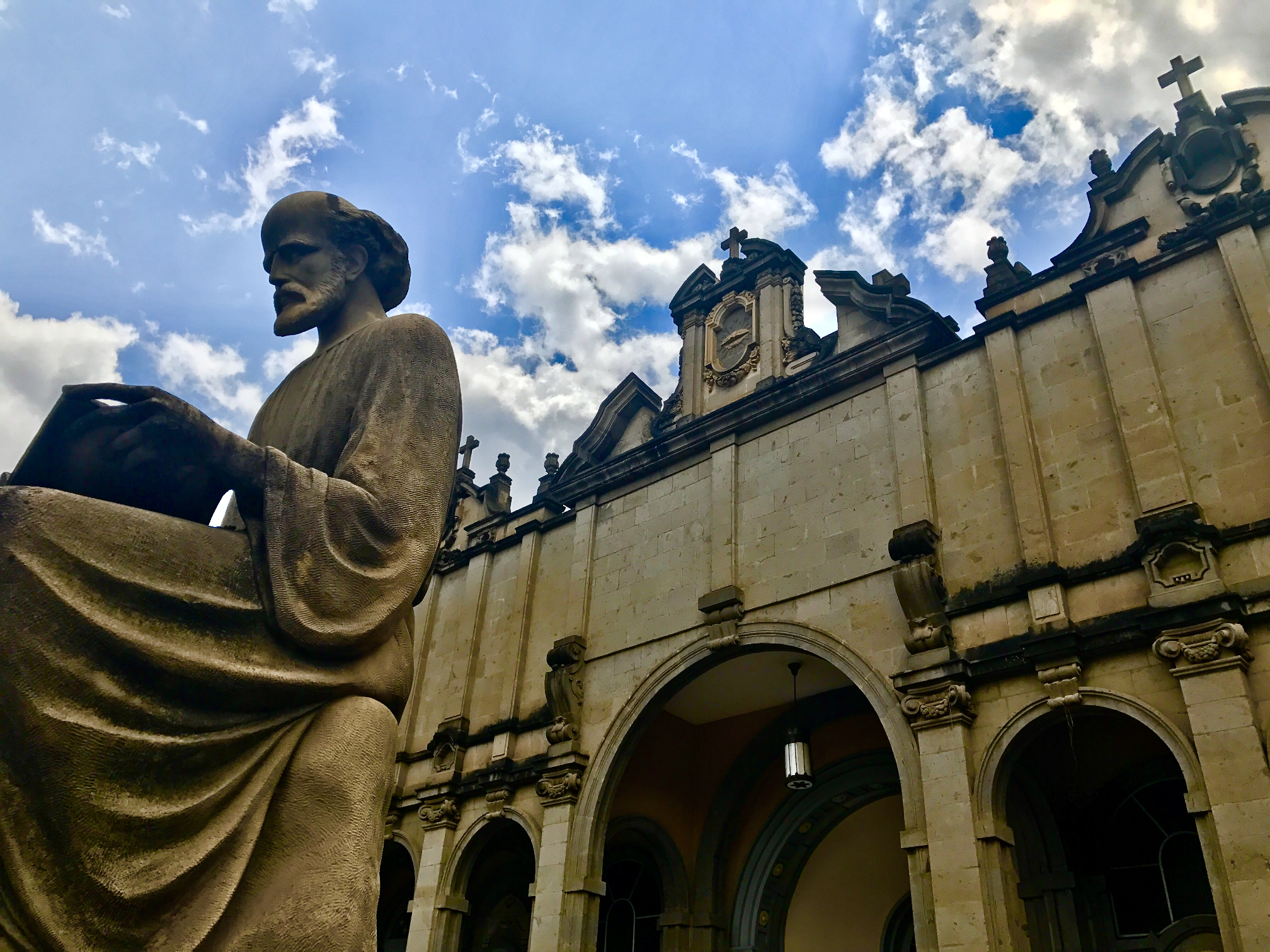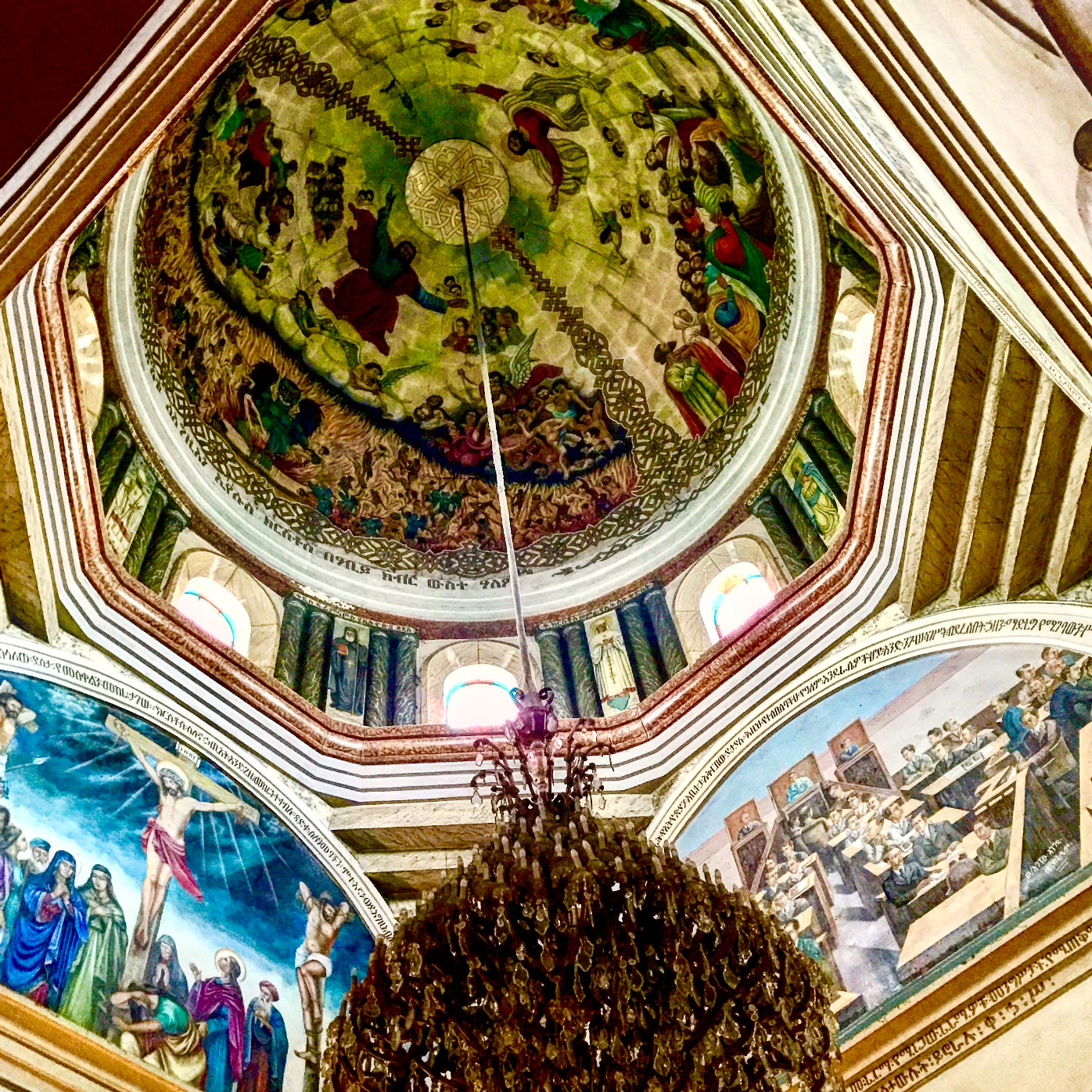 Finally, time to eat! We rolled over to Finfine Restaurant and ordered beyaynetu and mahberawi platters. How can I explain this…they were so weird and so good! Both were big dishes with various portions of "stuff!" Curry stew, lentil stew, gomen (collard greens) and more made up the beyaynetu (vegetarian) plate. The mahberawi was organized the same way, but with meats: chicken, lamb, egg, cottage cheese. Both plates were extremely colorful due to the plethora of exciting spices used…too many to name here. And the most important (and different) part about these dishes? You eat them with your hands, scooping up the different samples with the teff a.k.a. injera, which is fermented Ethiopian bread. It looked liked foam, and tasted kind of bland, but its main purpose is a filler and tool to get the food from the plate into your mouth. There were no forks or spoons in sight. I washed it all down with a local St. George's beer.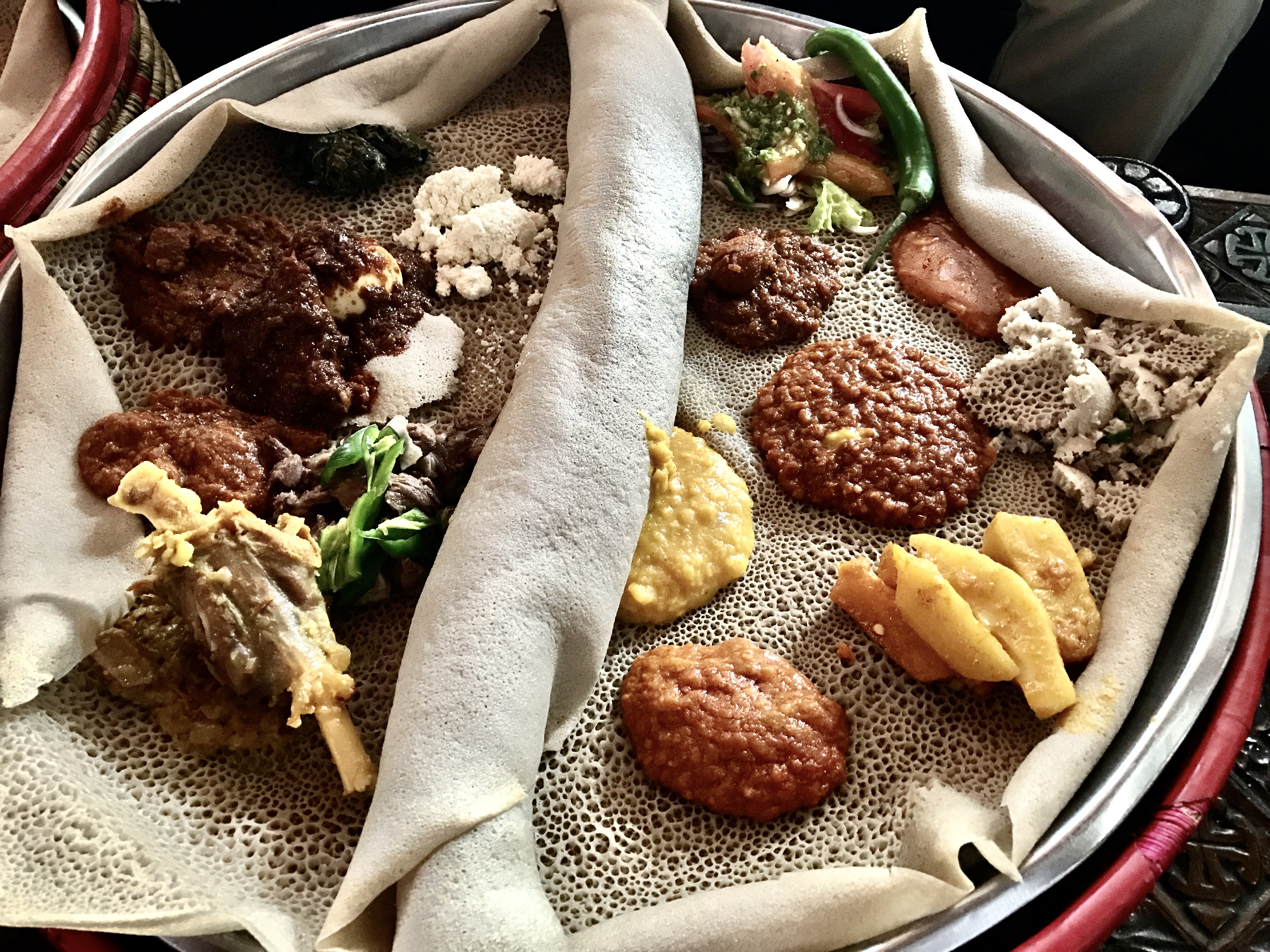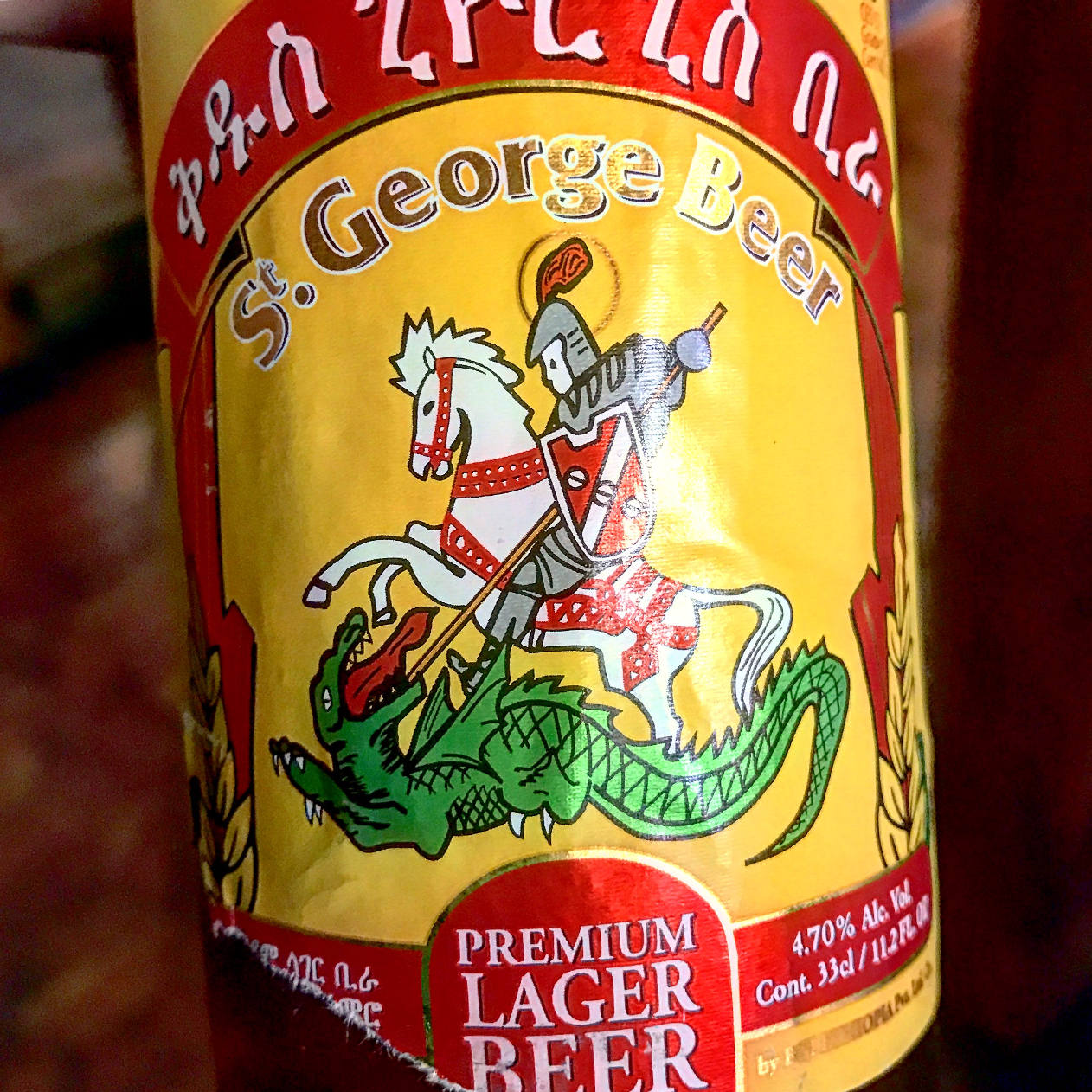 By this time, I was almost asleep, I'd been up for three days. Of course the big meal and the beer didn't help. Luckily, we stopped for some caffeine at a really cool, local café.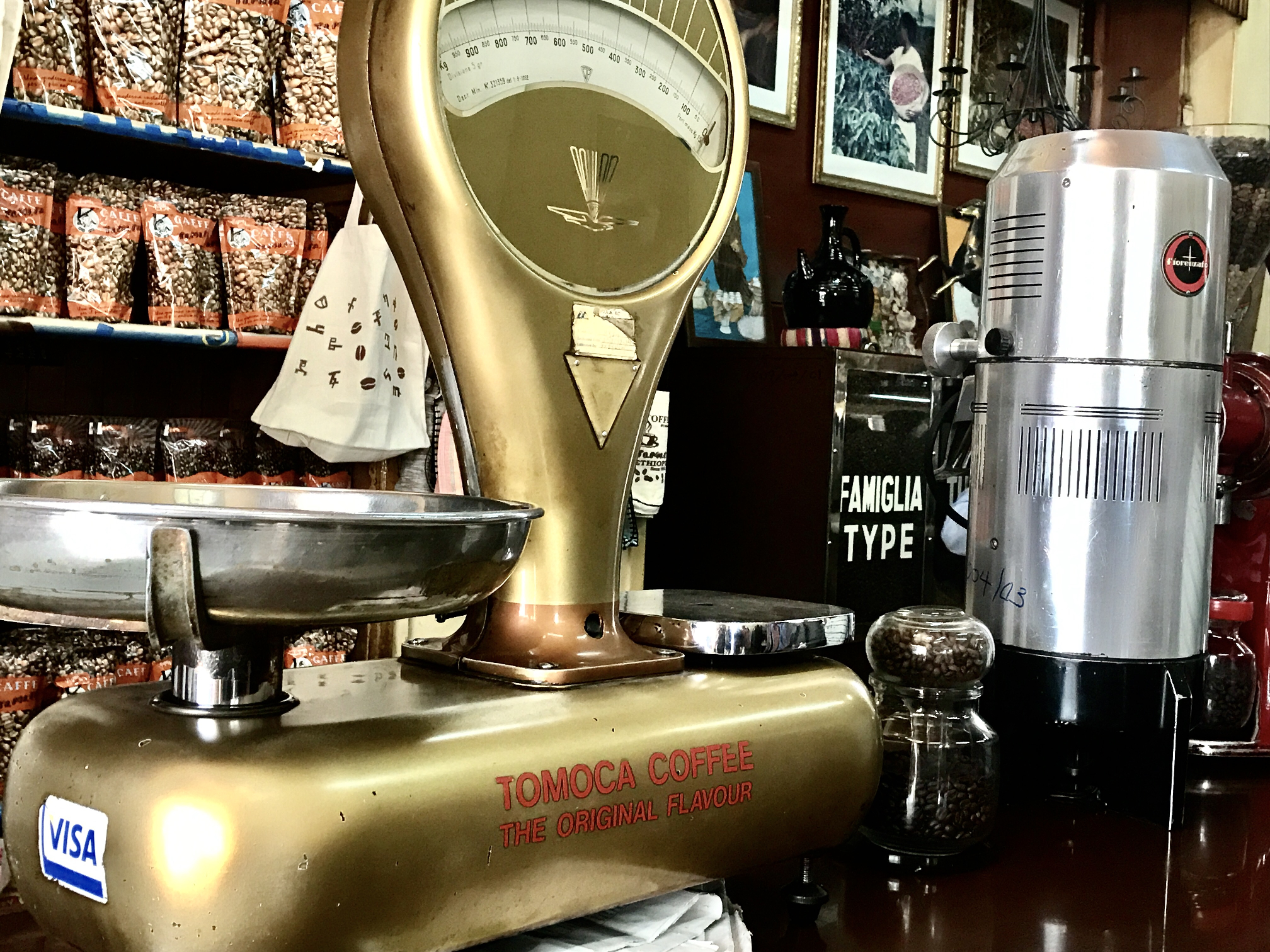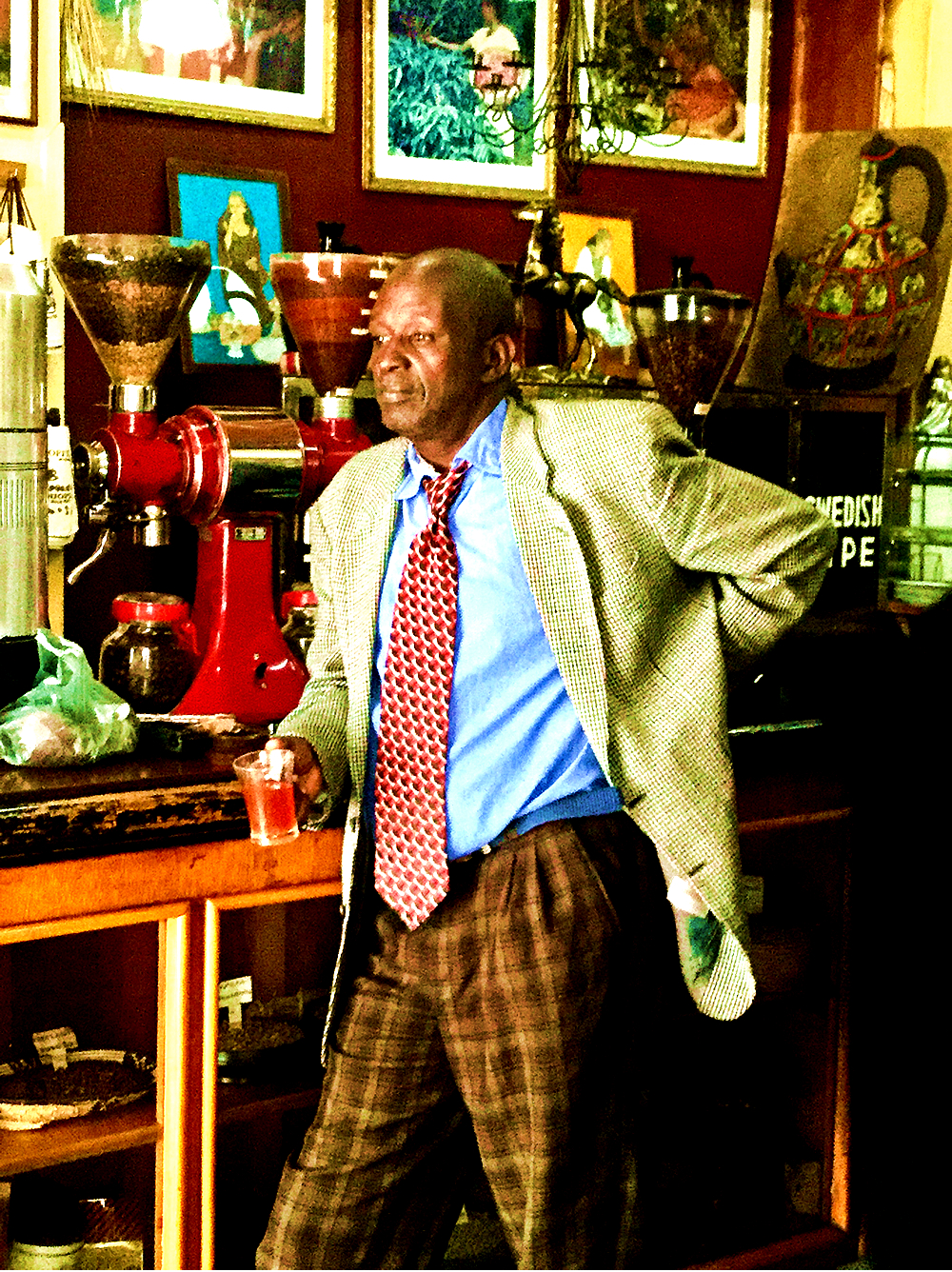 Next, we headed over the National Museum for a look around their three floors of Ethiopian history and culture exhibits. I wanted to sit down on a bench but was afraid I'd fall asleep. I actually did fall asleep as soon as I plunked down in the van, and the next thing I knew I was jarred awake as we pulled up to the market. Last stop!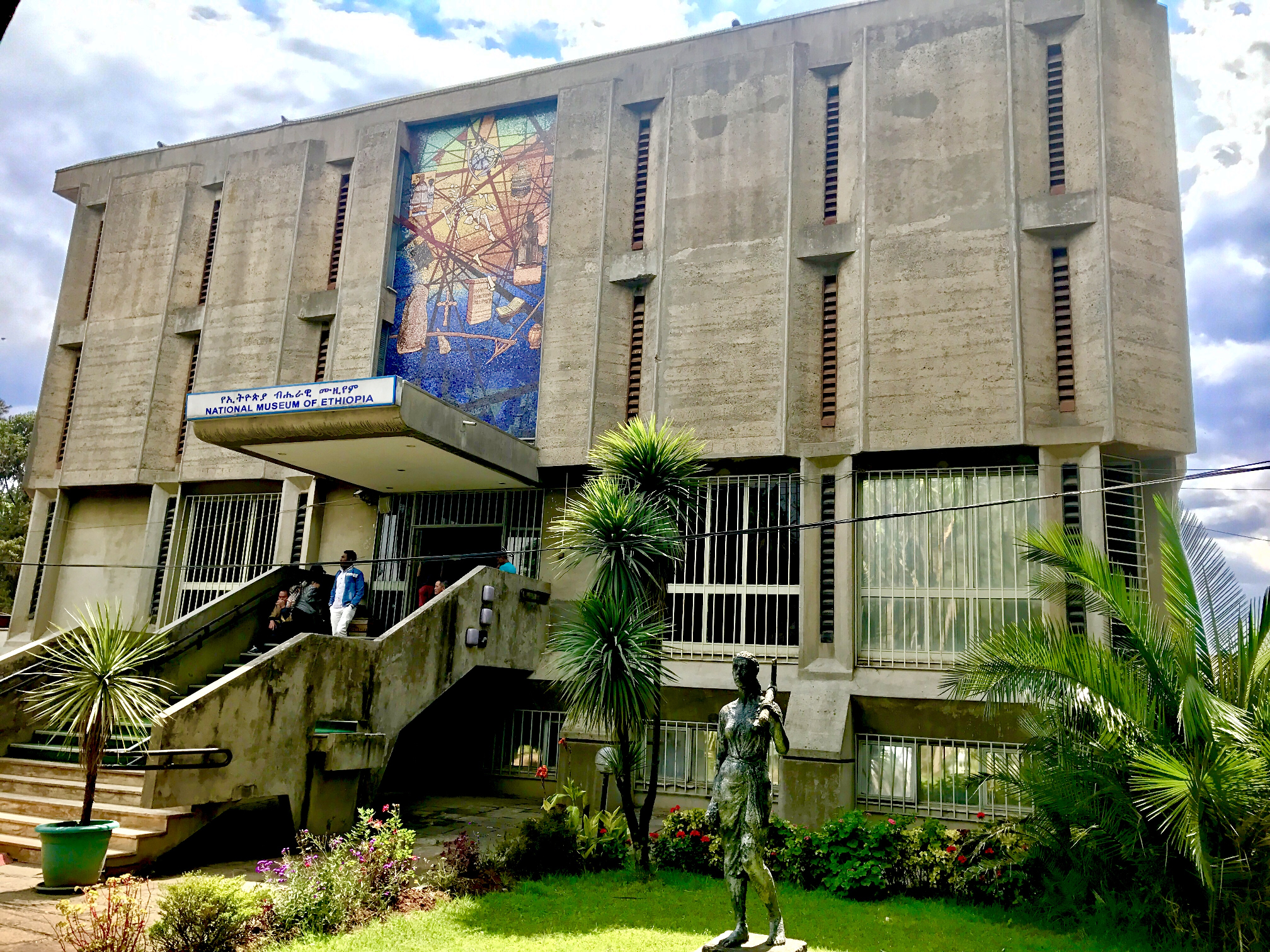 Birhanu gave us an excellent tour of the market and there was lots to see. My favorite stands were the spice vendors and we saw some weird paste made out of fermented banana, planted underground. The chicken was the freshest I'd ever seen—still alive! Birhanu explained here you didn't buy poultry that was already dead and cut up; instead you picked your favorite from a cage and did the killin' yourself. Could you imagine?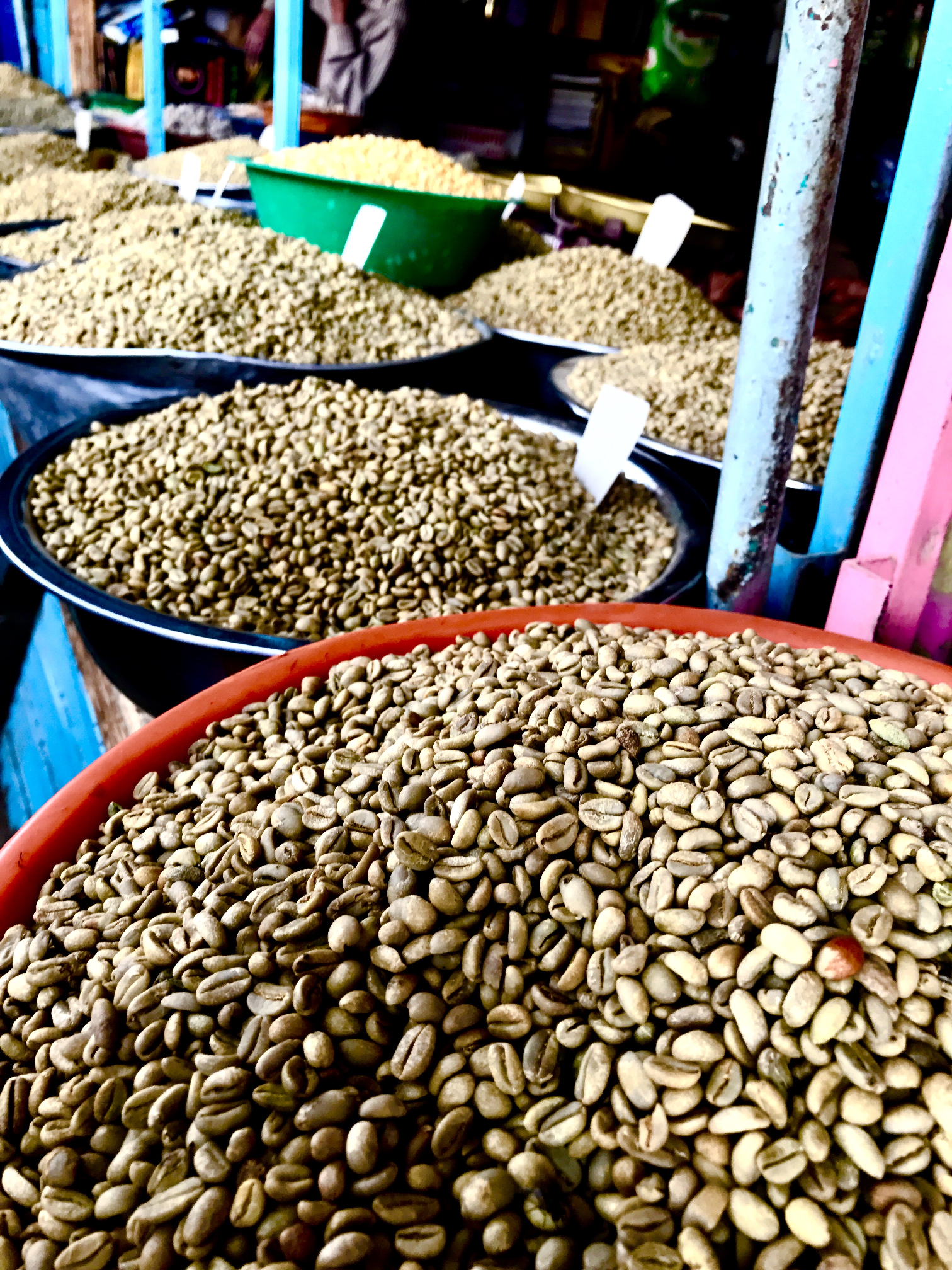 Before I knew it, Birhanu was thanking the group for taking the tour with him, and I was dropped off at my hotel. It really was a fantastic tour, and I'm thankful my buddy Eric Tyler hooked me up with a great tour company. I'd hoped I wasn't a totally boring guest—towards the end I was just so tired from flying for three days, I must have looked and behaved like a zombie!
The Capital Hotel and Spa was a score! It was pretty swanky place for Africa and the room was nicely decorated, had a comfy bed, and views of the city. The only negative was a stopped up toilet. I was too tired to change rooms, so I resorted to peeing in the sink my whole stay. Don't judge me, I rinsed the basin well each time!
Fun fact: Facebook and WhatsApp are both blocked in Ethiopia. The government blocks access to those websites and other social media after they were being used to organize protests. However, the block is easy to get around by downloading and using a VPN app that changes your IP address to another country's. I downloaded a free trial of Norton WiFi Privacy, and it was so handy and easy to use, that I'm going to fork out the $30 for the annual subscription. It was a life safer; I would have suffered from serious Facebook withdrawals, even for just that one day in Ethiopia!
I spent the rest of the afternoon and night nodding in and out of a great sleep and watching CNN between naps. The breakfast buffet in the morning was fantastic. By 7AM I was on the shuttle to my next destination.
You can book the Capital Hotel and Spa HERE.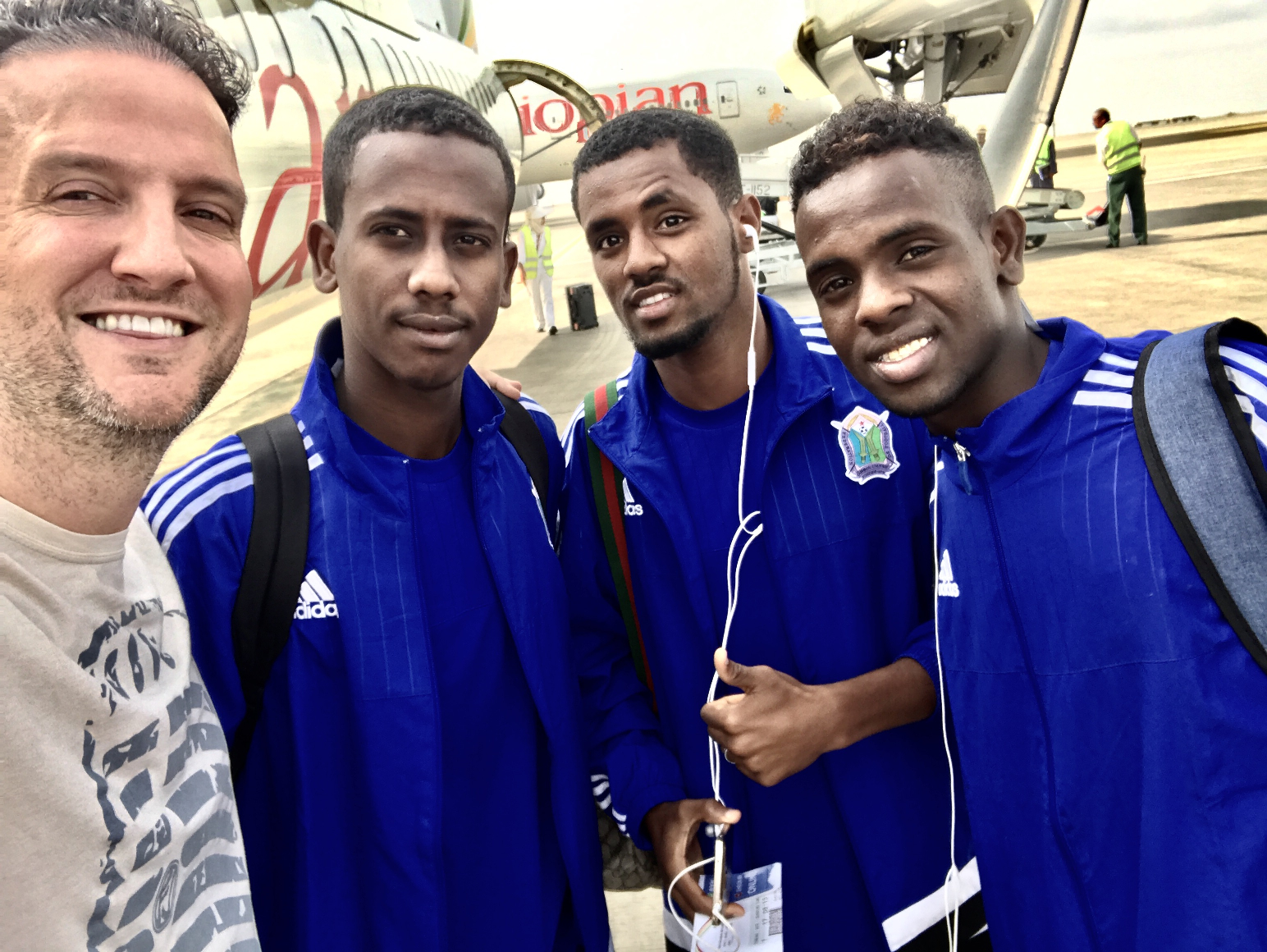 I'd heard about Ethiopia my entire life and was so pleased I'd got to spend a day there. The tour, hotel, food and weather were all fantastic and overall I got a great vibe from this chill city.
—
If you go:
This entry was posted in
Africa