The UAE was actually the first country that really intrigued me, way back when. I remember clearly: eighth grade, social studies, lights off, as we watched a VHS tape on the big box TV strapped to a cart. The documentary highlighted the country; mysterious back then, certainly not today. I don't know what it was about the images flashing across the screen that caught the attention of a 14-year-old Ramblin' Randy, but it did. Yup, I loved the UAE before loving the UAE was cool. Now, it's a super popular tourist destination and stands for everything that is glitz, glamour and money.
Truth is, I would've probably enjoyed visiting the country more 20 years ago, when it was still somewhat of an unknown to the rest of the world, but nonetheless, my trip into Dubai was sweet.
This first stop into the country was actually just an eight hour layover for me. But I'll be damned if I'm gonna stay locked in the confines of the airport inside a new country. Nope, I'd planned an aggressive layover tour to fill every last second that I had in Dubai. There was a ton to see in a small amount of time, and I made the most my time here.
Hats off to my tour guide, Sunil, who picked me at the airport and sped through Dubai with me, weaving in and out of rush hour traffic in his immaculate white Toyota 4-Runner, so I could see the most in my short time here.
My visit was just a few hours, so I don't have any harrowing stories of adventure and mystery, but I do have a handful of photos of some really cool stuff I saw! We really had to race through the city!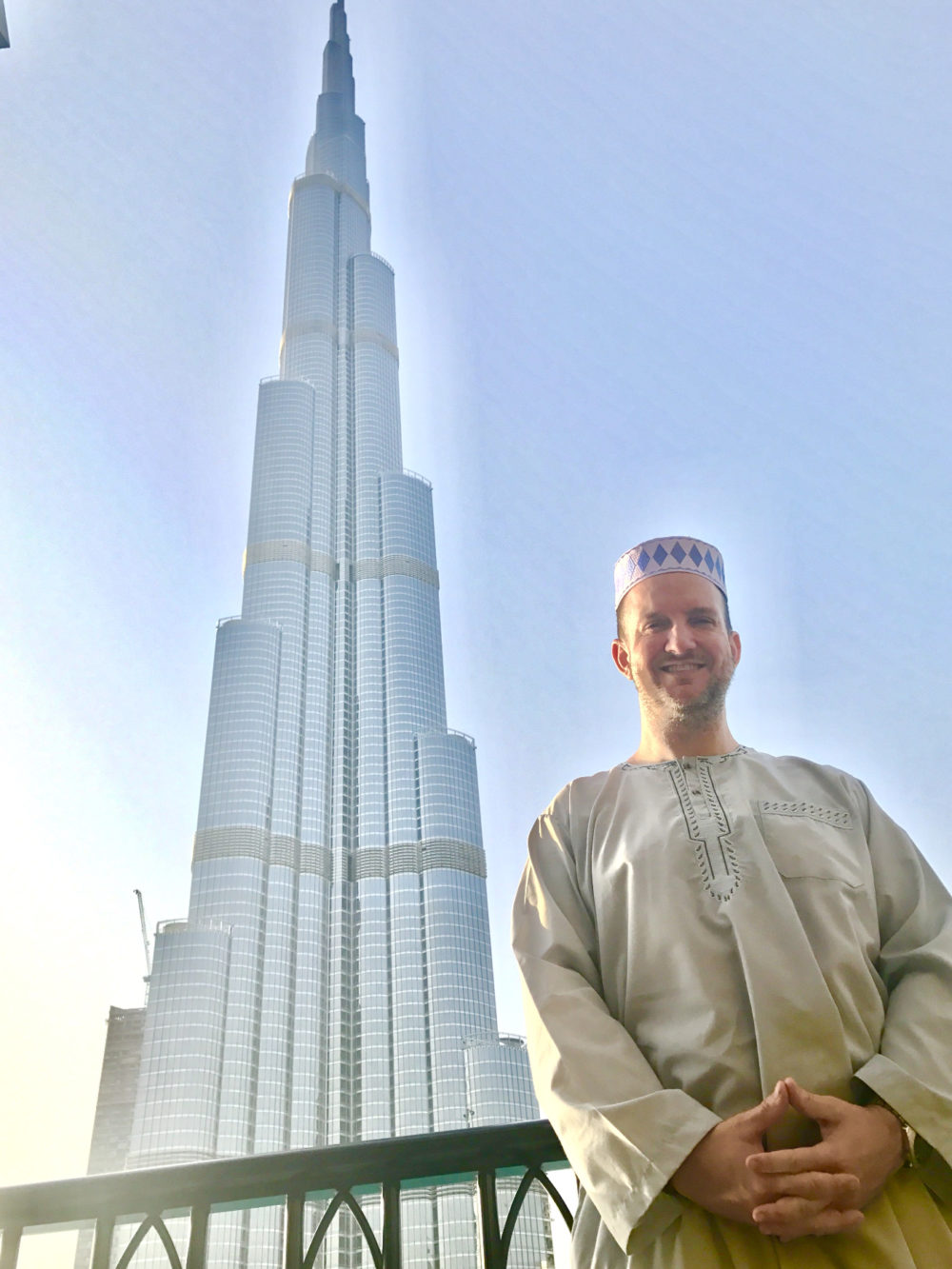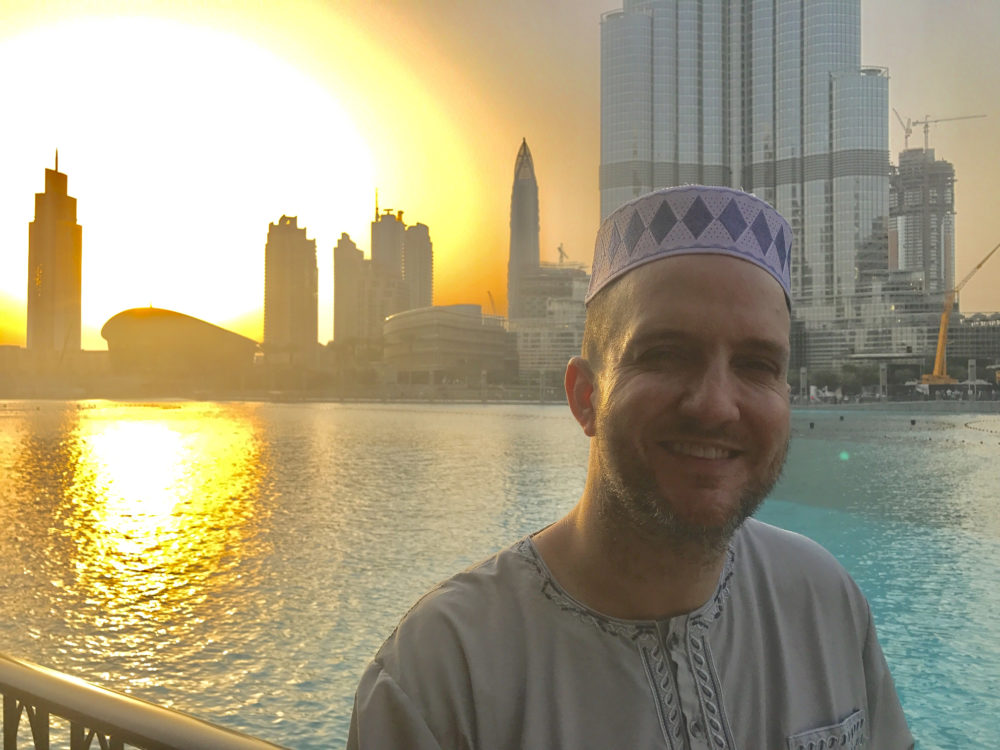 Holy smokes, we did so much, in such little time. I loved seeing the Burj Khalifa. The Dubai Mall was enormous. It would've taken days–yes, multiple days–to walk through the whole thing! The Dubai fountains were gorgeous. I got to see the indoor ski slopes inside The Mall of the Emirates too. I enjoyed cruising around downtown and over to the Palm Islands.
Needless to say, I've never been in a city so rich. The excesses of this country is ridiculous! Did you know even the police drive Lamborghinis? Serious! I was taken aback at all the knowledge Sunil dropped on me. He was a talking encyclopedia and spent the entire time educating me on all the history and wonders of the country. He was awesome!
Nice, quick trip to Dubai! Don't stay in the airport if you have time to break out and explore! Call Sunil in advance and set up a tour!
If you go: 
Ask for Sunil at dubaiprivatetour.com
This entry was posted in
Extreme Layovers
,
Middle East