This is Getting Ridiculous
This was my fourth trip to Germany and, in total, to date, I've only spent but one night in the country. My first trip in was 2015, where I spent the night in a small town called Kusel, before heading to Luxembourg. The three trips after that, including this one, have all been layovers. Man, I've really gotta commit to spending a little time exploring Germany…and slower. But for now, let's recap this Extreme Layover in Frankfurt.
>>>RELATED: First Trip to Germany
Roto-Router
The route: Mexico City to Brussels, with a six-hour, 40-minute connection in Frankfurt via Lufthansa. After all the formalities of getting out of and back into the airport, that would leave me just about two hours to run around the city. Challenge accepted.
Luckily, immigration was very quick, but it took longer than expected for me to find the airport's baggage storage area – leaving your bags behind is always a must if you want to enjoy your layover in the city. When that part was finally sorted, it was onto to the S-Bahn train to Central Station. Oh, how I love airports with trains connected to them!
The last time I was in Frankfurt was 3 years ago in July, 2020, right in the thick of the Corona Virus explosion. Then, the streets were much emptier. The first thing I noticed this time, stepping out of the train station, was how multi-cultural the city was, at least the parts surrounding the train station. There were more Black and Brown people than blonde-haired, blue-eyed Germans, which I thought was interesting. I would've stopped for Turkish food if I had more time, but I didn't. I had one destination in mind, and that was a return to Kleinmarkthalle for food! I'd had such great memories of the smörgåsbord of munchies at the indoor market from my last trip – I'd been dreaming of returning. I set my GPS and took the familiar route along the Main River, meandering through the fairy tale-esque Römer (plaza). It sure looked different with all the tourists this time!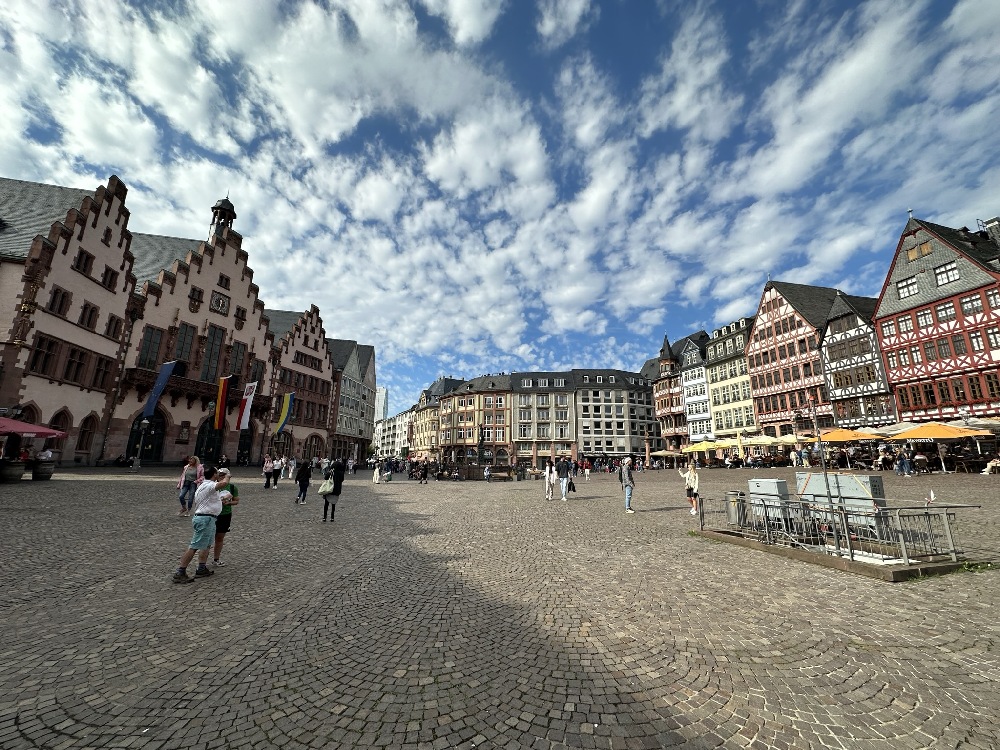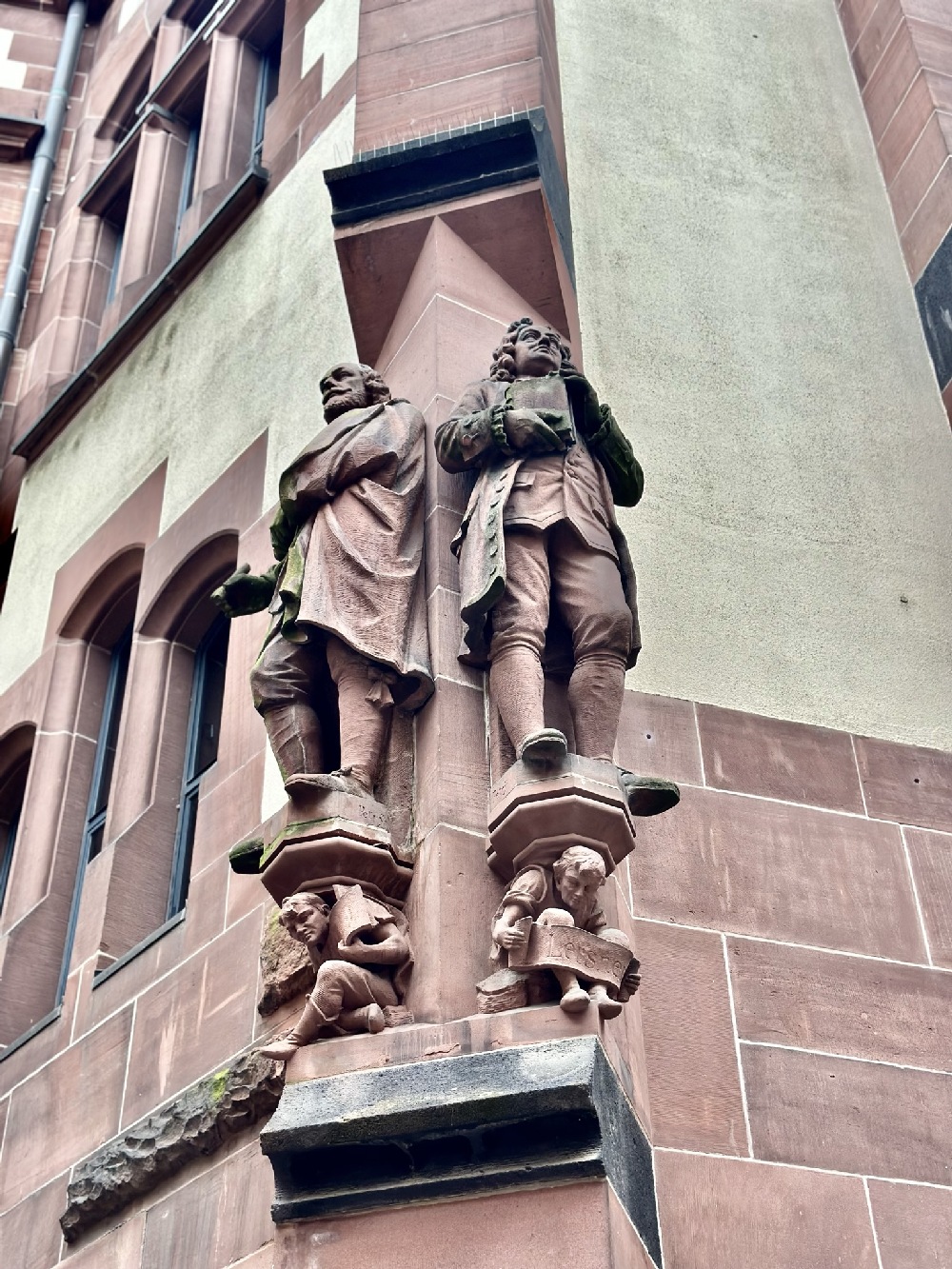 Reunited and it Feels So Good
Though it was nice to be back at Kleinmarkthalle, I must've come at the wrong time. Though open, about half or more of the stalls were closed up. There were still some decent options, but this was not the market I remembered in 2020. I settled for a coffee and pastel de nata (Portuguese pastry) before heading back out to The Römer for a hefty slice of Frankfurter Kranz (German Crown Cake). It was good and terribly sweet, and made the short visit to Frankfurt "official," at least in my mind – it's literally the cake of Frankfurt.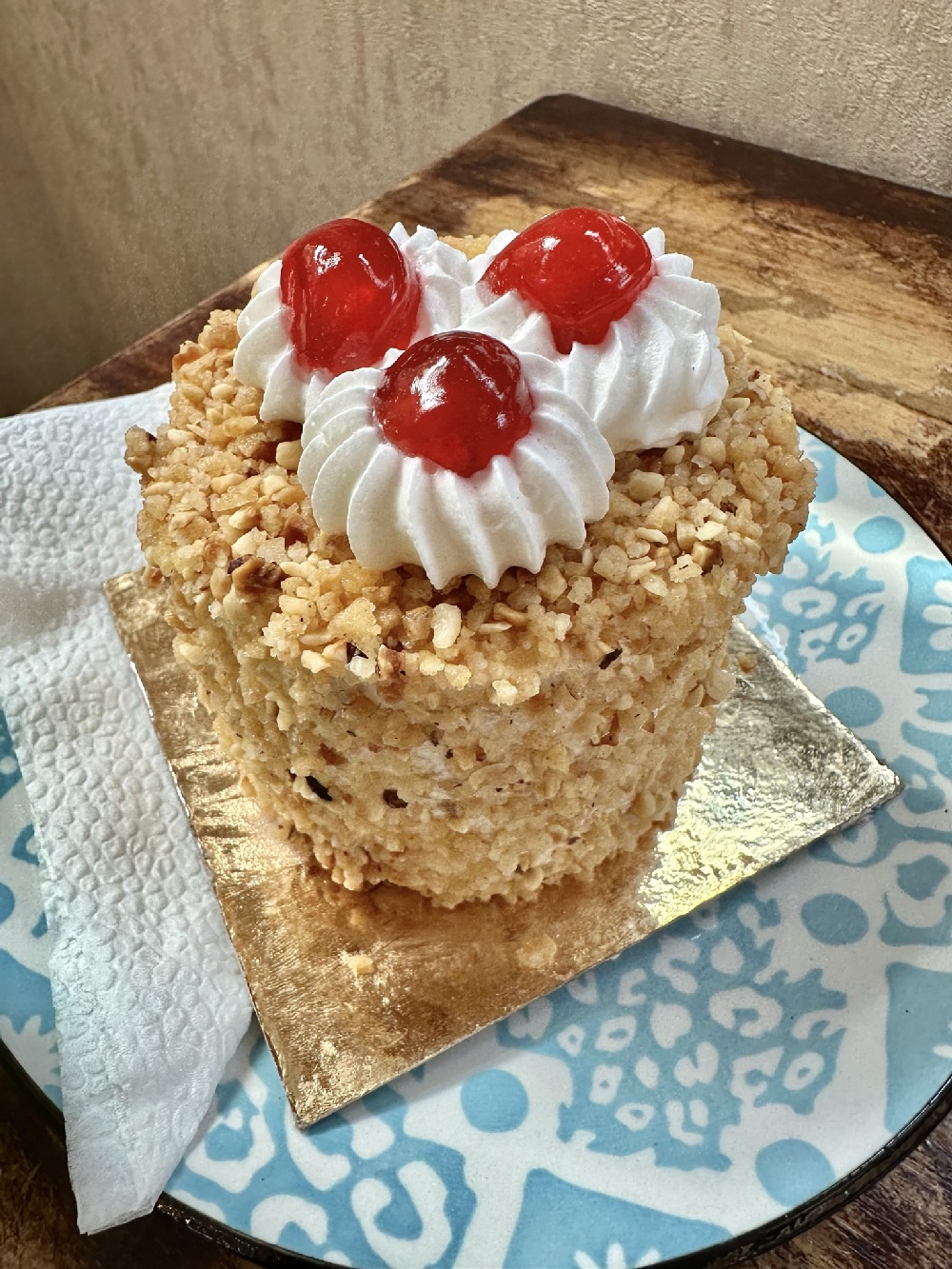 Flight SN2618 Now Boarding for Brussels
Soon, it was time to head back to the airport. I'd seen what I came to see (and taste) and couldn't risk missing my flight out to Brussels. They say nothing is ever as good as your first time, and such was the case during this quick trip in Frankfurt. I had zero complaints – but it certainly wasn't as magical as my first Extreme Layover here, in 2020. After all, I wasn't even supposed to be in Germany in July of 2020 (technically I was in the EU illegally, with pandemic restrictions), so I'm sure that added to the allure. It's always more fun going places you're not supposed to be.
>>>RELATED: Extreme Layover – Frankfurt (first trip)
This entry was posted in
Extreme Layovers