Istanbul, We Meet Again
Each time I do this, I come closer to getting it down to a science. It's a task alone even getting out of that giant new airport – The fact that it's so far away from town just adds to to the challenge of enjoying a layover in the city. The mission should not be taken lightly. One wrong move and you can easily miss your connecting flight trying to dick around with leaving the airport.
I touched down at IST at 7:08AM; plane door opened at 7:22. By 7:29 I'd made it through security. I got such a strong start out of the gate due to being seated in the very front of the plane and using the FastTrack lane, thanks to my business class ticket. FastTrack at IST is a God send! There was not a soul in line there, versus the hundreds in the regular queue.
Next, I ran over to the Turkish lounge to store my bag in a locker. That's the best part about a layover at IST: Bag storage is easy and free if you have access to the lounge. By 7:50 I was leaving the lounge and passing through immigration by 8AM. I was in a cab by 8:08AM: It took me exactly one hour from touching down to getting on the road. Expect for that time to at least double if you don't have FastTrack.
RAMBLIN' TIP: Apply for your Turkey eVisa before arriving! It's fairly easy straight-forward.
I was dropped off at 8:45AM in front of the Anemon Galata Hotel. Their breakfast was recommended to me by fellow globetrotter and friend Katelyn Jarvis. Sadly, when I got to the top-floor restaurant I was given the finger wag: hotel guests only. Damn. I'd have to pivot.
I did enjoy seeing the Galata neighborhood. This was my third or fourth time in Istanbul and I've never seen this area. It was a sleepy Sunday morning and I had the streets to myself. This was a beautiful neighborhood.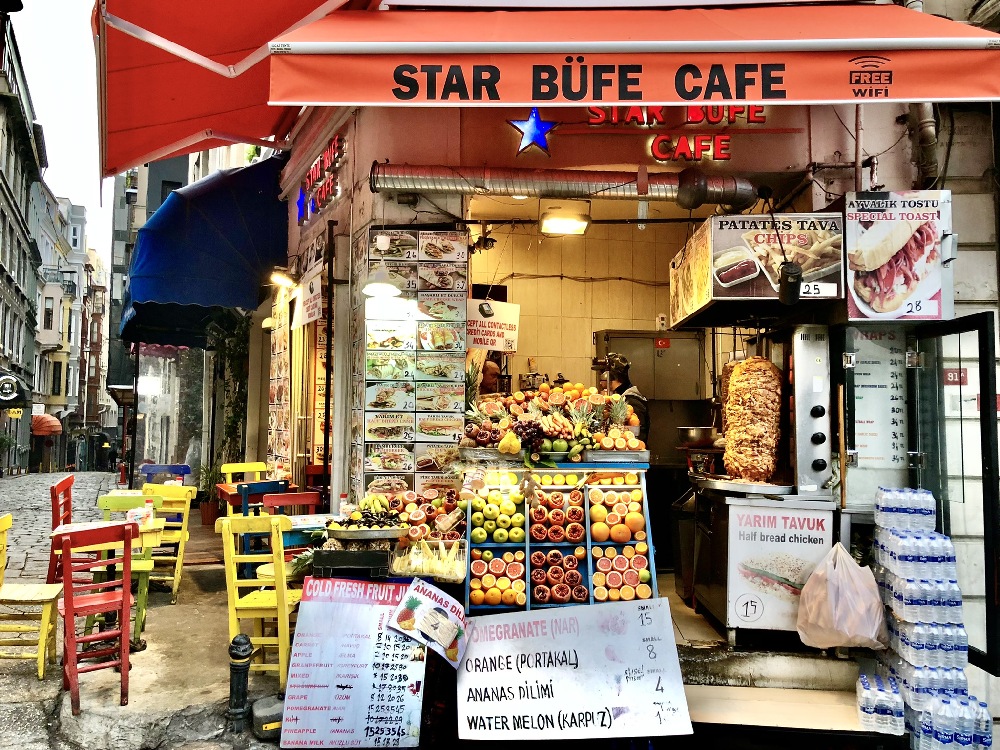 When in Doubt, Go to Asia
With my Anemon Galata plan foiled, I needed a second option. The thought of having breakfast in Asia just sounded so sexy, so I set my sights on a place called Bop!, which just happened to be located on a completely different continent.
The geography nerd in me adored Istanbul for being situated on two continents: The city is split and separated by the Bosphorus Strait, with Europe on one side and Asia on the other. It would be fun to know that in one week I'd experienced Africa, Europe and Asia…three continents in seven days!
I kicked myself for leaving my IstanbulKart at home – the public transportation card gets you on buses, subways, trams and even ferries – with ease! I bought a new one at a tram station but couldn't get it to work. A super nice street cop helped me register the card online, which I could never have figured out by myself – Covid protocol I believe. You've been warned.
This would be the second time I'd hopped a public ferry to cross the Bosphorus – I'd done this just last year and my memory was fresh enough to guide me right over to the right ferry terminal (Eminönü Ş.Hatları) where I hopped on a boat. We were off!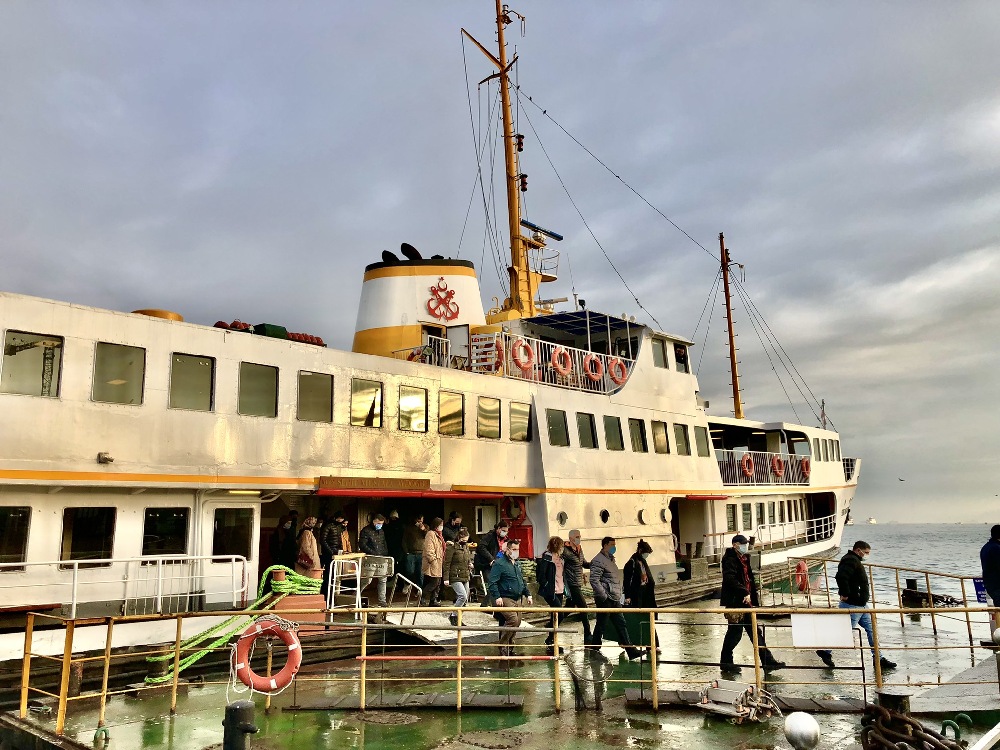 Hello Asia!
10 minutes later we were docking alongside the Kadıköy neighborhood as I set off on foot for Bop! The Sunday morning vibe was mellow and quiet, so much, in fact, that I wondered if Bop! was even open. Most places were shuttered and the streets were empty. Even the neighborhood kitties were sleeping in. Thankfully, Bop! was open and cookin'!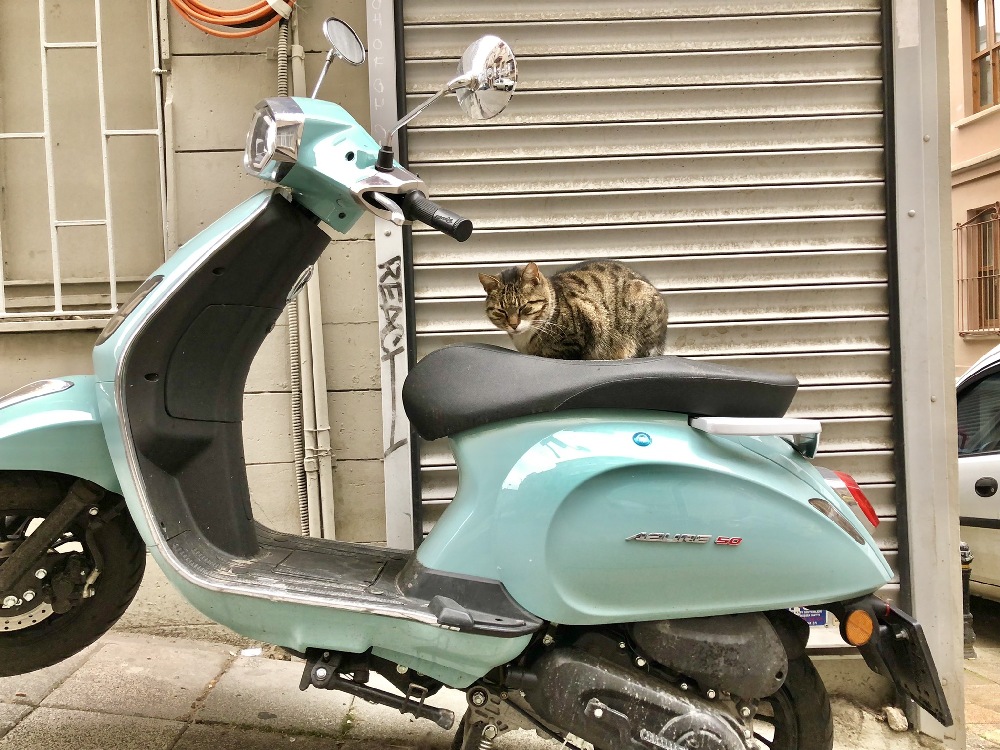 Mmmmm Bop!
Bop! was a small and very quaint restaurant – the definition of a hole-in-the-wall. I had a seat and got started with a coffee, fresh orange juice and a traditional Turkish breakfast that included a board filled with all sorts of fresh goodies alongside an entire loaf of freshly baked bread. Also on deck, a side of sujuk (Turkish sausage) on toast. The food was phenomenal but way too much. I left with my stomach hurting. I felt like I was going to burst – a great meal for the great slumber on the forthcoming, long flight home.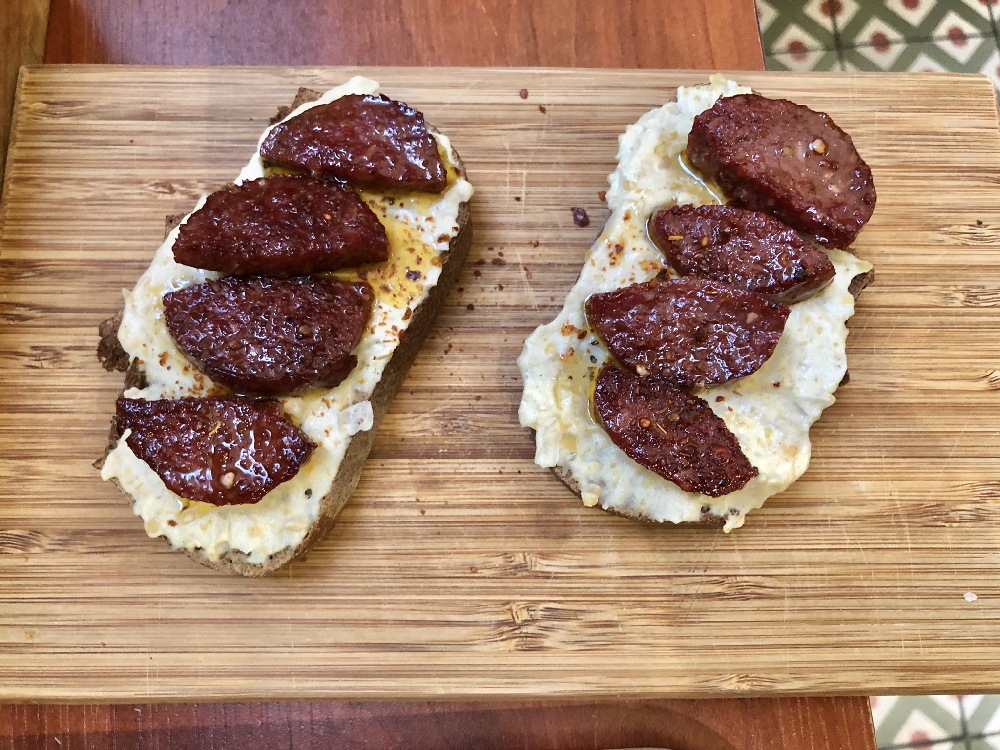 Cat's in the Cradle
I love animals and I'd forgotten that Istanbul is home to a ton of stray cats. Istanbul's residents take good care of them – it's a thing here. I didn't realize I'd fall in love with one little guy as hard as I did. We first became friends on the walk to Bop!, and an hour later, on my way back to the boat, he was still right there waiting for me. I swear, if he's there next time I pass through, I'm taking him home.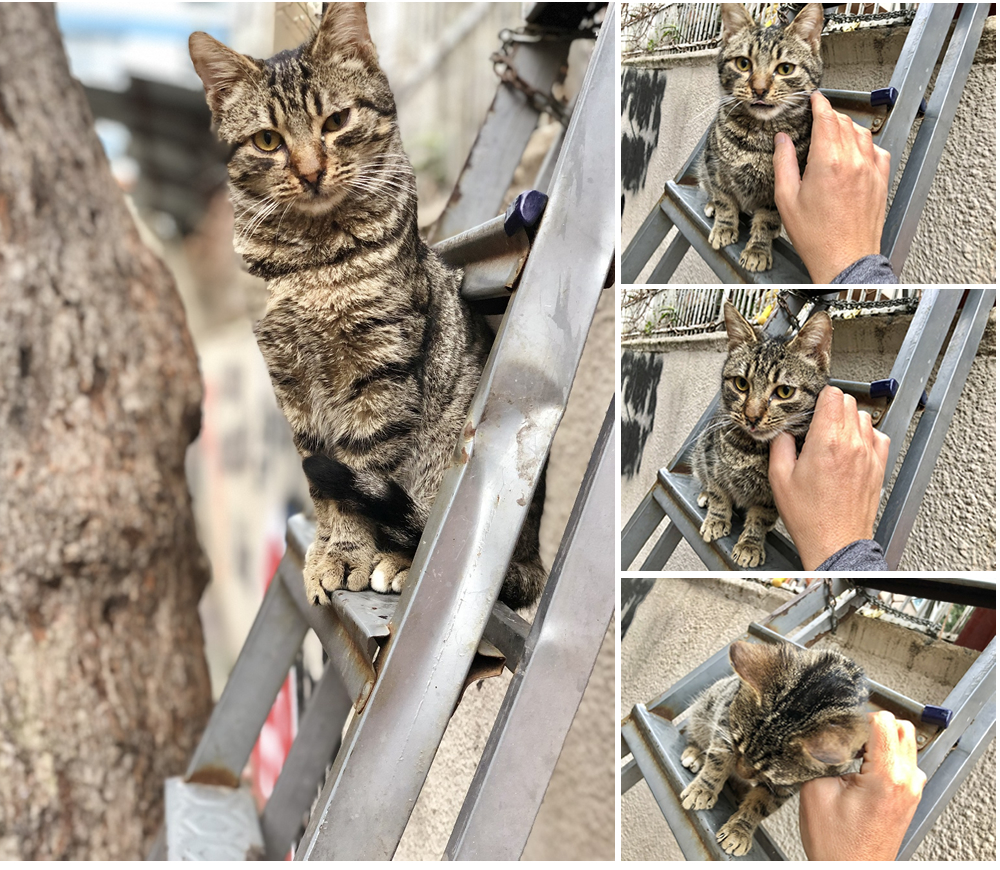 A Quiet Storm
I got a smidgen of sun in the morning, but by the time I made it back on the boat, the clouds had moved in and it started to rain. It was an all-out downpour by the time we docked on the European side. Even though I was stuffed, I couldn't resist grabbing a fresh pomegranate juice before catching a taxi back to the airport. I'd make it back in plenty of time.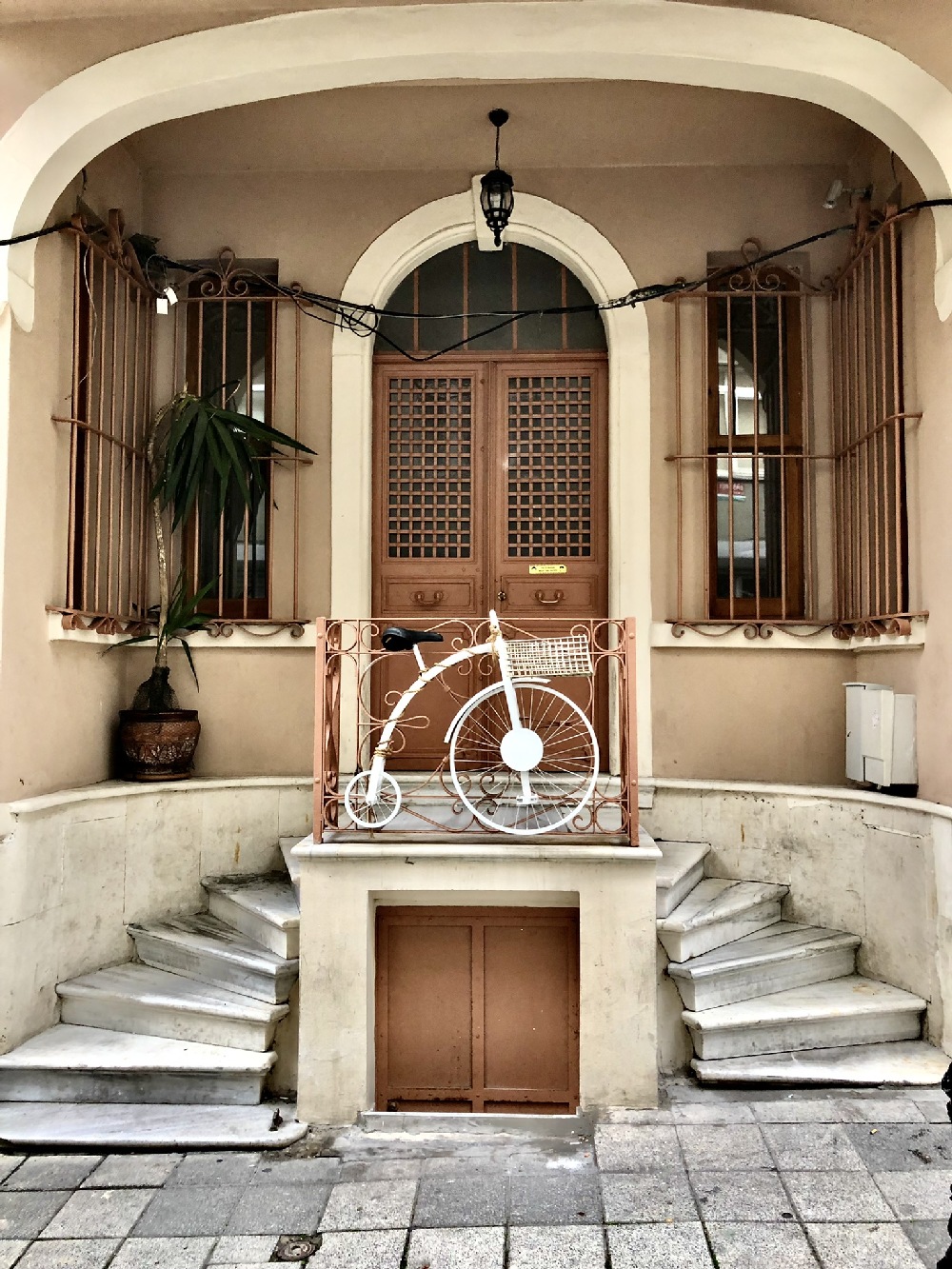 Mission Accomplished
Back at the airport, I let out a sigh of relief and donned a huge smile. I'll never miss an opportunity to get into this wonderful city. I'd almost made it in on my last layover, but ultimately turned back just before leaving the airport – it would be too close. This trip was a nice little vindication, if you will. Plus, I was able to use the visa I purchased last time that went unused. It was the perfect layover.
If You Try This…
You should budget at very least one hour to even get out of the airport, and that's if you're in business and have FastTrack privileges.
Exit the plane, head quickly to security to reenter the airport. Find the FastTrack lane if you hold a business ticket. (Have your ticket in hand). Once back in the terminal, rush to the Turkish lounge to drop your bag in a locker. Then, head for the exit! This is always the toughest to figure out, because almost no one "exits" from the International terminal itself. Ask someone where to exit – they'll probably even look at you weird. You'll go through immigration and head for the taxi queue.
I paid 300 lira (USD 22) for my cab which was probably too much – the meter only got to 200. Keep in mind, this one was on a Sunday, and I faced zero traffic.
Here's my specific timeline:
7:08AM – Plane landed
7:22AM – Plane doors open
7:29AM – Exited FastTrack transfer and security check
7:50AM – Exited Turkish lounge (left bag in locker)
7:58AM – Exited immigration
8:08AM – In taxi, rollling
8:45AM – Drop-off in Galata neighborhood
11:35AM – Back in cab for return to the airport
12:15PM – Arrived back at airport
This entry was posted in
Extreme Layovers