Cutting Corners
I'll admit up front, my overnight stay in Zimbabwe barely counts as a country visit. We'd spent the last day just on the other side of Victoria Falls, in Zambia, where we enjoyed four excursions in less than 36 hours. Perhaps I should have saved at least one tour for Zimbabwe, but I didn't. We'd flown into Livingstone (Zambia) the day before, and after our tours there, had taken the twenty-minute drive across the falls to get stamped into Zimbabwe. You can tour the falls from either side, but I'd stacked all of our activities up on the Zambian side – the only time we had left to enjoy Zimbabwe, would afford us time for a meal.
My buddy Dave and I enjoyed a celebratory drink at the hotel bar. I should note that the Nkosi Guest Lodge was a really good-looking place. I'd picked wisely! We grabbed a cab and took the five-minute ride into town to enjoy our last dinner in Africa at Shearwater Café. The fish and chips were fantastic. And that was it. We hit the sack and were up early the next morning to begin the long journey home.
Find a hotel in Victoria Falls HERE.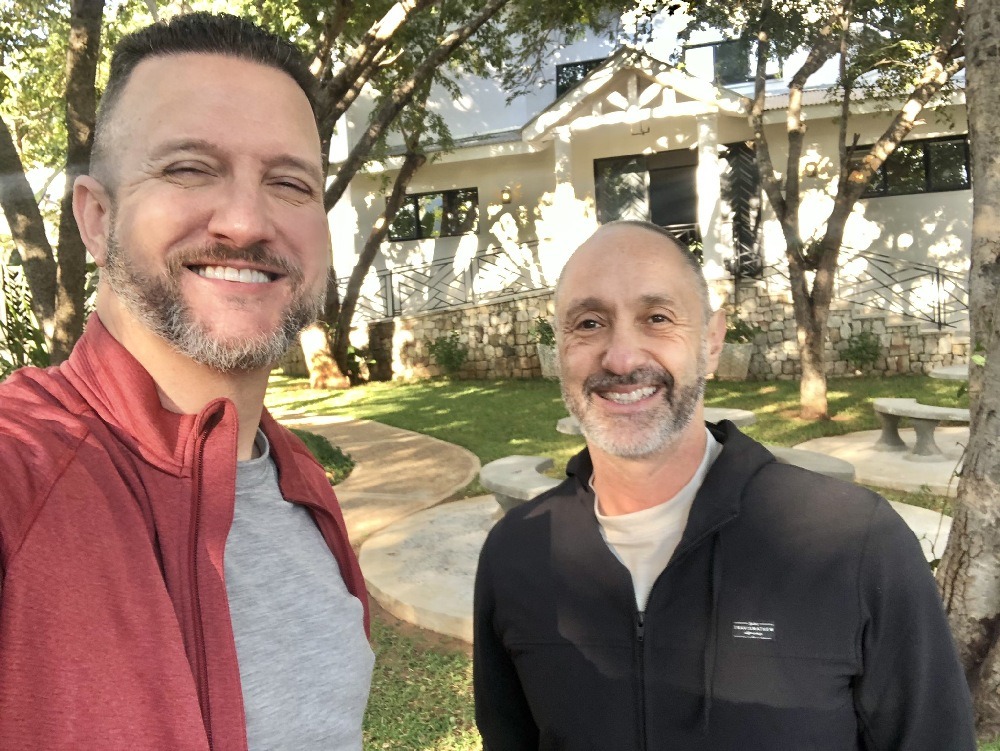 I would've liked to see more of Zimbabwe, especially its capital, Harare. Even though we did have some real quality time across the river in Livingstone, there too, I yearned to see the capital, Lusaka. I've always been a city boy, and while I enjoy small towns and nature-centric excursions, I do love getting caught up in the bustle of a new, strange city. This trip was definitely outside of my normal m.o.
I thoroughly enjoyed the antiques store at Victoria Falls International Airport. Never have I seen an antique store at an airport – this was too cool! I was thrilled to find a ten trillion dollar bill at that shop. Zimbabwe had suffered an unbelievable period of inflation a few years ago, hence the billion- and trillion-dollar bills, which were now just souvenirs, since the country moved to the US dollar. I'd devilishly hoped that when I arrived back in the USA, customs and immigration would've asked if I was "carrying over $10,000," just so I could tell them "Yes!," and that I actually had ten trillion on my person, but it didn't happen.
Zimbabwe was country number 182 and my very last mainland African country. One more African country left—there are 54 total—Madagascar. 
View this post on Instagram



This entry was posted in Africa