Quickie
It broke my heart to spend so little time in such an amazing city as Edinburgh…it was not my intention, but sometimes you just have to deal with inflexible flight schedules. I'd found an amazing deal on a British Airways business class ticket, mid-pandemic, back in March of 2021. The airlines were almost giving seats away, in an effort to bring in some quick cash to a troubled industry. I bit. I took a risk not knowing what countries would be open, but figured something had to open up by the time of my November 2021 trip. My B.A. ticket would drop me off in Sofia, Bulgaria and ten days later, take me home out of Scotland. I was able to fill the middle of this travel sandwich with the recently opened countries of Russia and three "Stans," before making the long journey west, over to Belfast and then finally Edinburgh for the flight home. I'd arrive just after noon and have just less than 24 hours to bop around before vacation-time was officially over.
My first mistake was taking an Uber into town. "Hey McFly! There's an airport train right there that takes you downtown, ya big dummy!" Oh, well. It'd been a long two weeks on the road and I'm always a little less "with it" at the end of these long journeys. Lesson learned.
The uncanny pattern of unusually amazing Fall weather continued to follow me all the way to Edinburgh. I absolutely counted on both Northern Ireland and Scotland to be cold, rainy and miserable, but behold – another sunny day for The Rambler. I was full of gratitude. My one, single, solitary day in Scotland, and I was going to be able to really enjoy it…and stay dry! I'm not worthy!
I hadn't planned well. Such an impressive city like Edinburgh deserved a little more research and recon, but sometimes, I truly just enjoy walking a city and that was my plan today.
Hungry Man
If I wasn't going to methodically check off a grand itinerary of castles, churches, museums and tours – I was bound and determined to conquer at least one quest: and that was to eat…and to eat well. I had studied the food scene and decided on the Edinburgh Larder. The place must be good, because it was absolutely full upon arrival, but the staff told me to stick around and was able to seat me just 15 minutes later. I had a feeling this hole-in-the-wall off Blackfriars Street was legit, and once the food arrived, there was no question.
I should not have partaken in the appetizer order of potato soup and granary bread, but I was Starvin'-Marvin. That first plate only made putting down my main course that much more difficult. Stand back – here comes the Taste of Scotland Plate: an absolute monstrosity of divine, traditional, local foods; including  Belhaven cold smoked salmon and hot smoked salmon, smoked trout pate, broccoli coleslaw, Clava organic brie, Kintyre applesmoked cheddar, caramelized onion chutney, mini oatcakes, buttered granary bread, salad, mixed leaves dressed with vinaigrette and topped with toasted seeds. Oh God…I can't move.
Exploring Edinburgh
Leaving the Larder, I felt like I was going explode! Luckily the steep inclines of the city helped tame my overstuffed belly and kick my metabolism into overdrive, and within 20 minutes things were bearable. I had no compass or map – I just let the streets and the flow of the people take me away. With less than two hours of sunlight, I tried to cover as much distance as I possibly could – both to see as much as I could see, and to try my best at burning off some of the million calories that I'd just ingested. It was a regal challenge.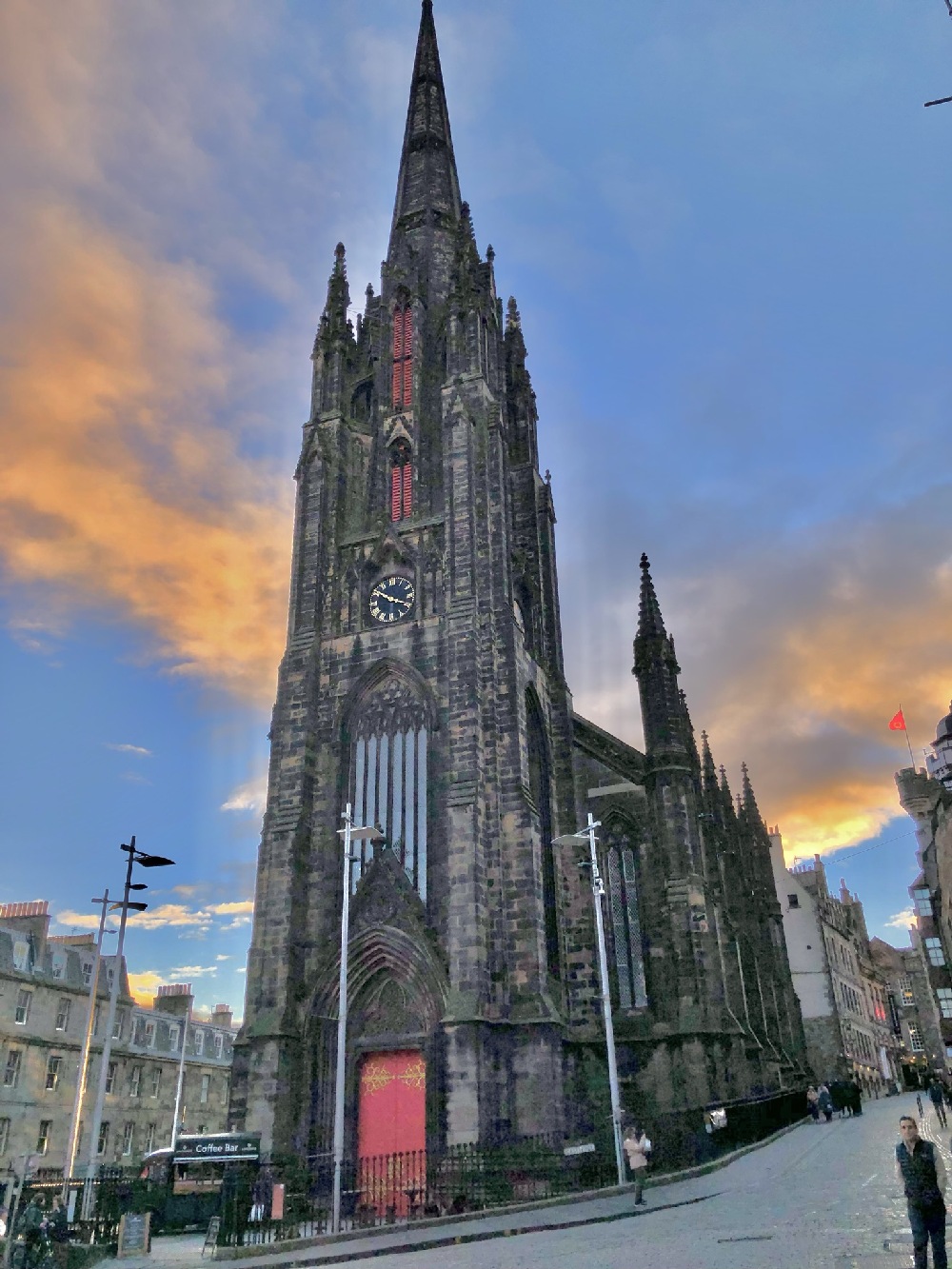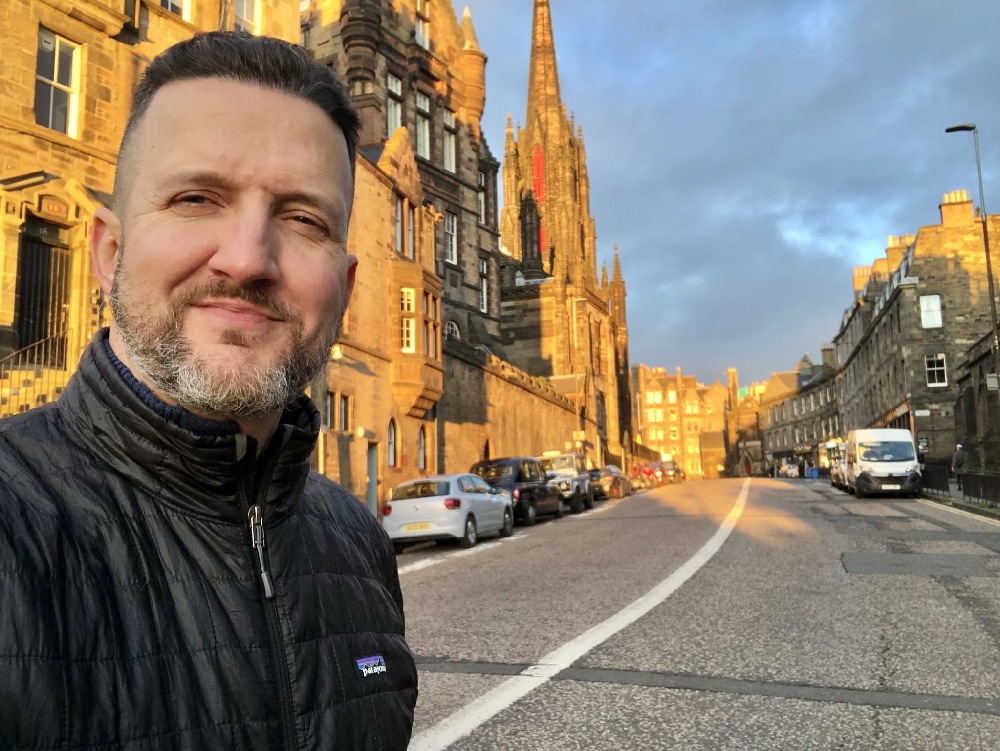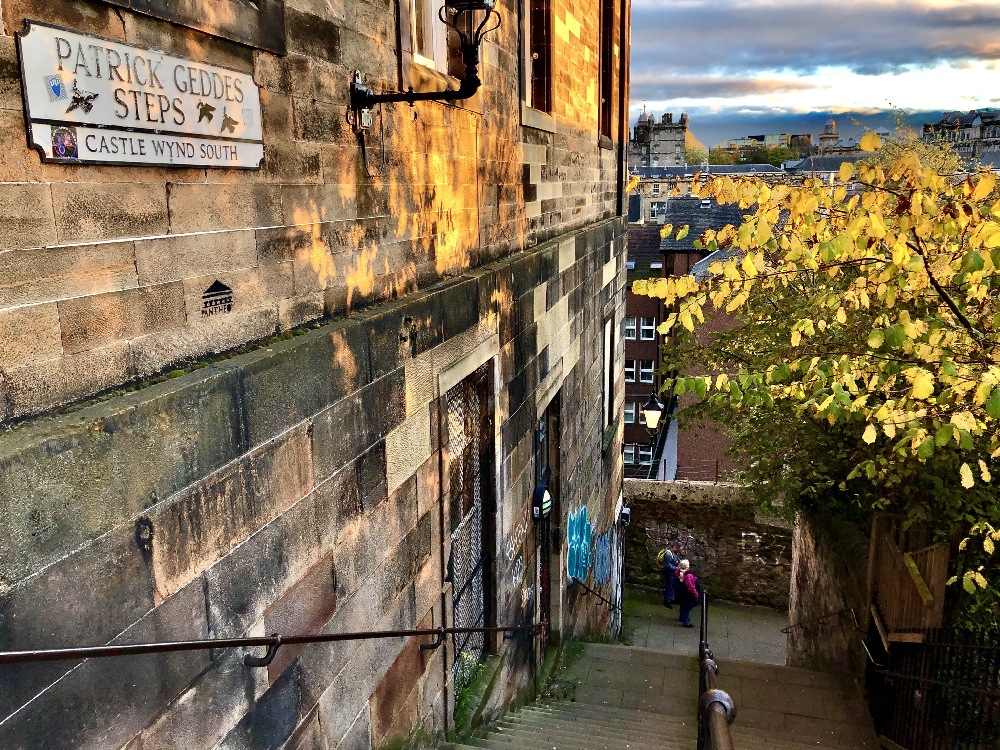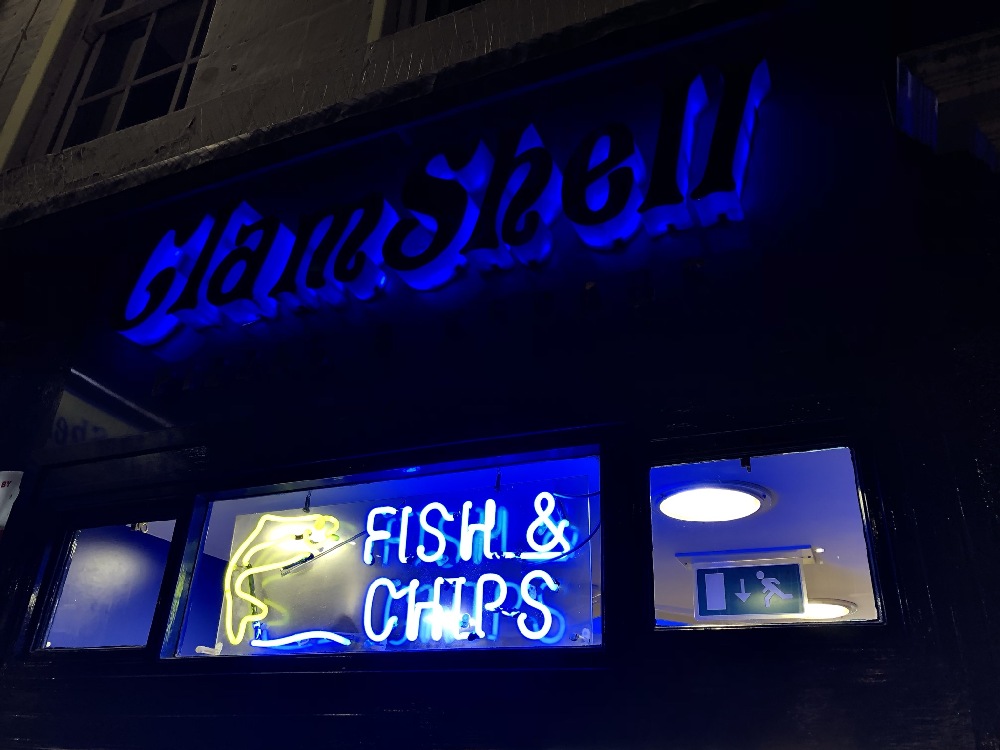 Every Vacation Has Its Last Day
Still stuffed from my afternoon binge at The Larder, I couldn't even think of having dinner that night. However, when morning came, I found myself standing at the same restaurant door, first in line, anticipating their 8AM opening. What better way to spend my last hour in town before heading back to the airport? This time it was their "Full Breakfast," which included Ramsay of Carluke smoked back bacon, black pudding, Cumberland sausage, roasted flat mushroom, blistered cherry tomatoes, potato scone, homemade beans, poached egg, and buttered granary toast. I didn't care for the black pudding, but savored everything else on that hearty plate. After breakfast, I made my way to the train and enjoyed the smooth (and much-cheaper-than-Uber) ride over to the Edinburgh International for the long journey home.
No doubt, Edinburgh is one of the most beautiful and magical cities I have ever visited and there's no doubt I'll be back. I'd like to visit rural Scotland, too. There's so much more to see and savor. I have lots of Scottish blood in me, too – I'd love to track down some of my ancestors' graves and maybe even meet some living kin! Scotland, you haven't seen the last of me!
RAMBLIN' TIP: I loved my hotel – you can find a great place to stay downtown (or anywhere else), using my referral link at booking.com HERE.
This entry was posted in
Europe