QuikTrip
My Barbados stop was one of the shortest stays, on a ten-country Caribbean jaunt that was only nine days long. I landed at 8:20PM and would leave the next day at 12:30PM, so we're talking only a couple of hours to really enjoy this island. Such a shame, because it's a gorgeous place!
It was already dark when I landed, and cabbed it straight over to my hotel, Infiniti on the Beach. It was a nice hotel, located right on the sand, and the price was right. (You can see and book the hotel HERE).
The lady at the front desk was super helpful and very eager to give me all kinds of advice on what to do and where to go during my short time in Barbados. It was apparent that on that night, a Friday, I should head to a place called Oistins for a "Fish Fry." The hotel hooked me up with their driver and I was off.
Fish Fiesta
Wow! Oistins was a happening spot! Basically, it's a few hundred feet of food shacks frying up all kinds of fresh fish: tuna, swordfish, marlin, mahi-mahi, flying fish, shrimp! The tables and walkways were packed with people, including a ton of tourists (and gringos like me). It was definitely a friendly vibe, with lots of music and people eating, drinking and partying. There was a little market at the end with a couple dozen tents with vendors selling trinkets and souvenirs. I grabbed a beer and some fried stuff and enjoyed my meal on a bench with some other folks. I'm so glad I went, what a nice surprise. And apparently Friday is the night to go; I totally lucked out!
Turtle Power!
Up and at 'em the next morning to go swim with the turtles. I did such poor planning on this stop, but luckily the cabbie from the night before was very well connected and hooked me up with a dude and a boat to go swimming with the turtles. The definition of an "un-official" tour, and I really should stop doing these things, because one day I'm gonna get kidnapped; but I was dealing with limited time and dammit, I wanted to see the turtles! I like turtles.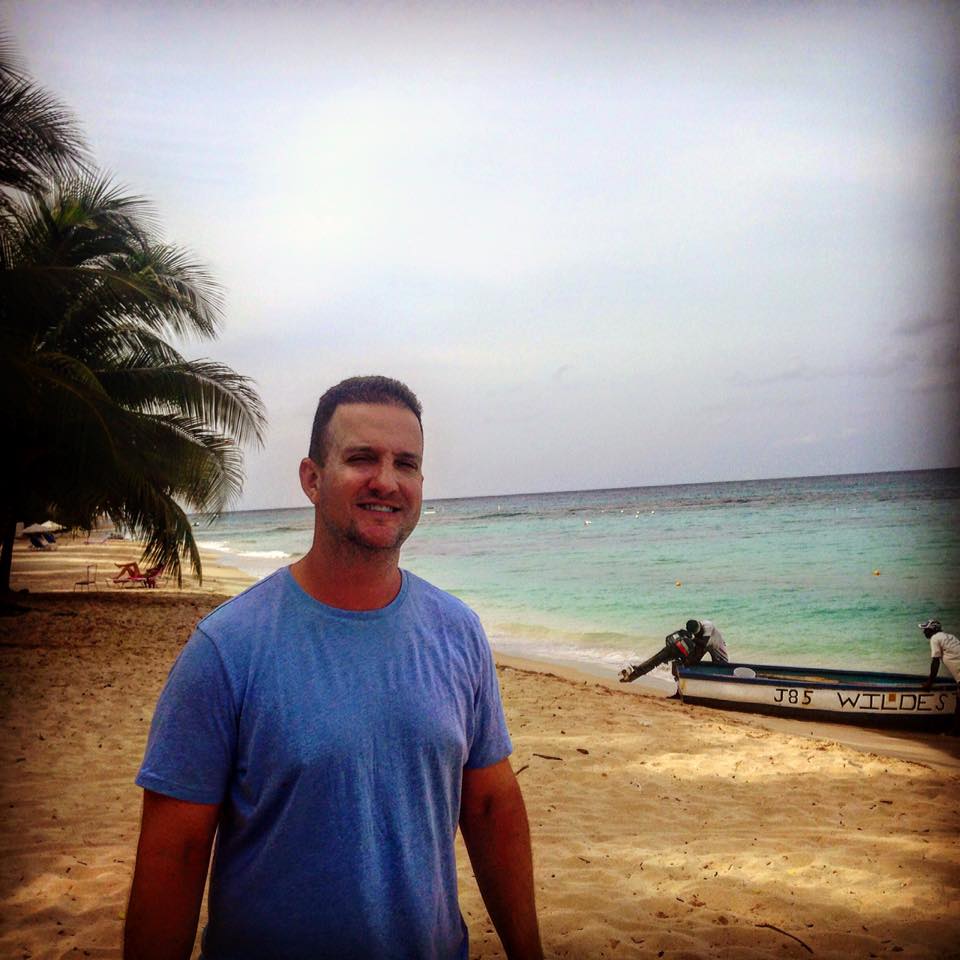 A One-Hour Tour…A One-Hour Tour
The boat took me out for about an hour where we cruised through the choppy waters, up the coast a bit towards the "spot," where the turtles supposedly hang out. On the way the captain pointed out Rihanna's house. Soon I was in the water surrounded by tons of fish as the captain tossed pieces of bread into the water. I didn't see any turtles until the very end, and then just one, but that was cool enough!
Buh-Bye Barbados
Before I knew it I was toweling off and hosing the sand off my feet so I could jump in my cab and catch my next flight.
Super-duper quick stop, but I tried to do the most. Being able to experience Oistins and a swim with the turtles definitely made this stop a success.
This entry was posted in
Caribbean