Wham Bam
I'd have just 29 hours in Bucharest, so I'd hit the ground running. Actually, sleeping…as I landed at 3AM. My taxi got pulled over for speeding on the way to the hotel, so I wasn't asleep as soon as I wanted to be, but it was finally lights out at 4:30AM. I packed in a solid 5.5 hours of sleep, which had me out the door around 11:30AM. I'd have just today to enjoy the city; Bucharest was my lost stop on this six-country, ten-day European trip.
First order of business: lunch. Usually I just wander and pick whatever place I stumble into, but this time I had insider info. My friend and colleague, Sandra, is from Romania and she couldn't have been more excited that I was coming to her homeland. While she was disappointed I wouldn't have more time to tour the majestic castles in the villages hours away, she was quick to give me a great, personal "to-do" list for Bucharest. Curated by a local (Sandra), it included parks, neighborhoods and the most importantly: food! Lunch would be my first stop.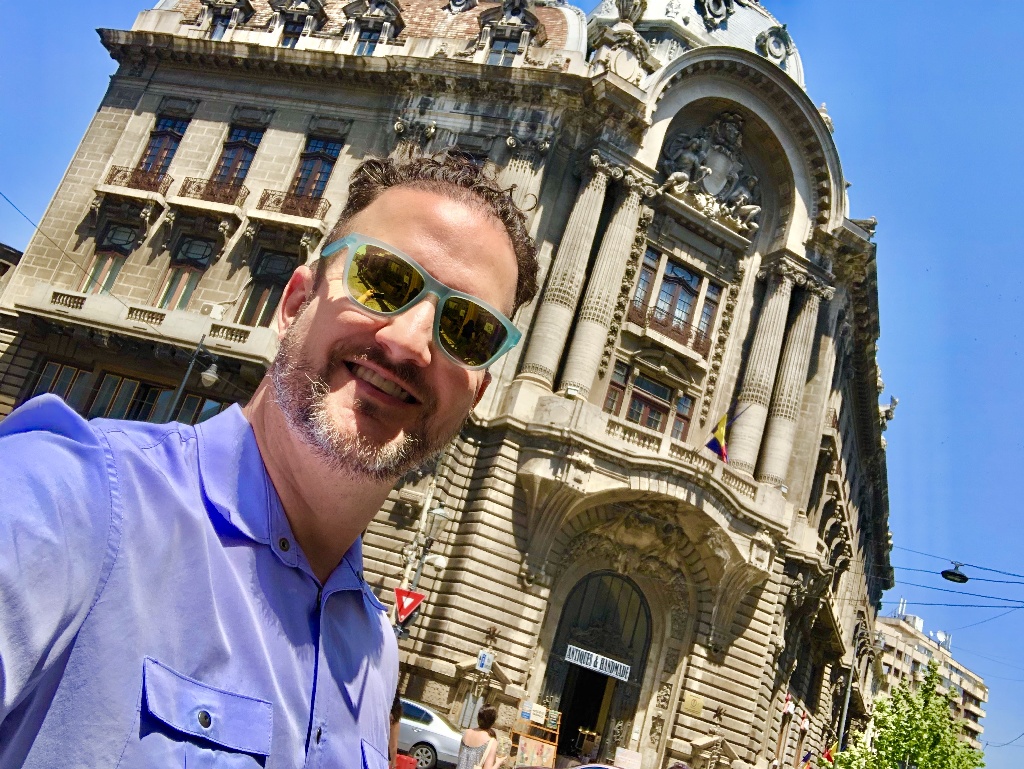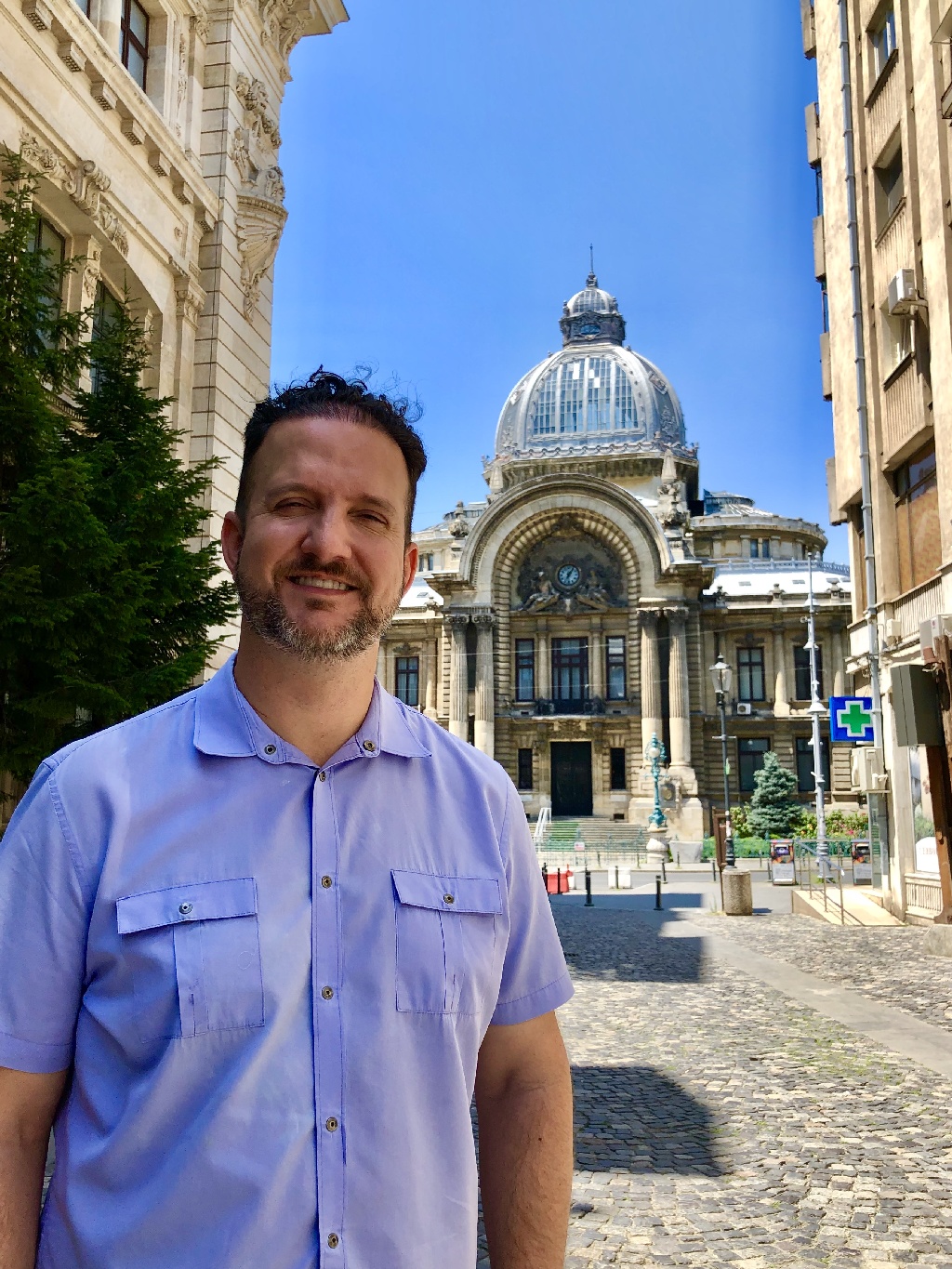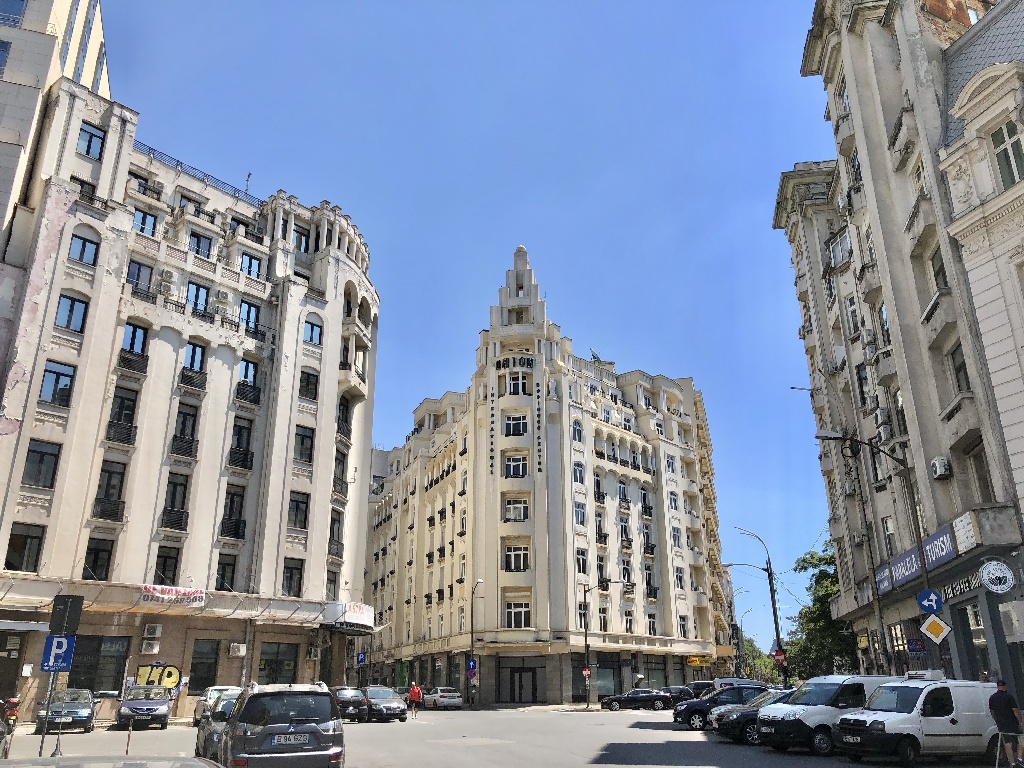 Starvin' Marvin'
With no breakfast in my stomach and at least a mile on foot so far today, I was so ready to eat. Sandra recommended one her favorite places called Lacrimi si Sfinti. Sounds good to me! I figured if I only had a day in Romania, I wanted the best; I didn't want to take my chances "guessing" where to eat, so this recommendation came very well received, and would turn out to be a winner!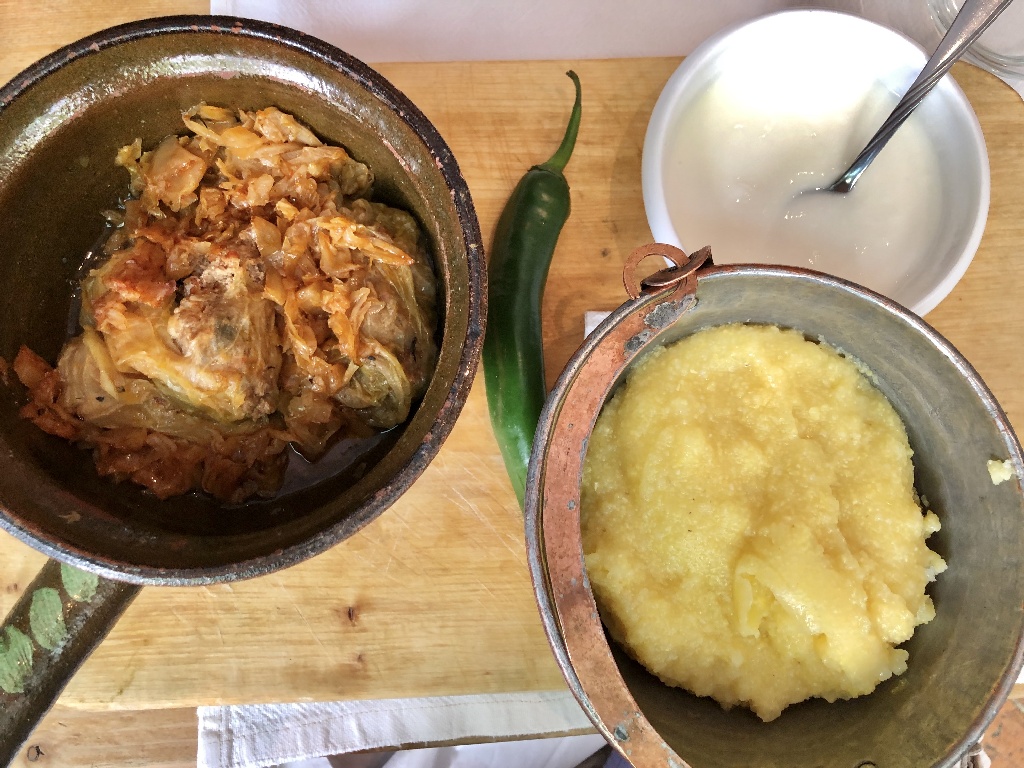 How Bazaar
After lunch, I happened upon one of my favorite things to see in foreign countries: antique markets. This little setup in the middle of the old city was fantastic and I had a blast browsing all the tables for at least half an hour. It was like a foreign and real-life version of Antiques Roadshow, with tons of old coins, stamps, artwork and even a couple of those old phonographs. I ended up buying something, too: an old, blank Romanian passport. I've always wanted my very own passport from another country…now I have one! I will affix my photo inside and have my name printed on it soon. There was live music being played on a nearby stage to add to the vibe. It was one of the coolest things I saw, and something not planned, which made it even neater.
Dad Joke


A Walk in the Park
Next on my special list was Herastrau Park. It was too far to walk to, so I attempted the journey by bus and eventually wandered underground and found the subway, which I didn't even know existed until this moment. It was nice to be out of the heat–it was a really scorching day–and the subway map opened up a whole new way to get around. I love subways!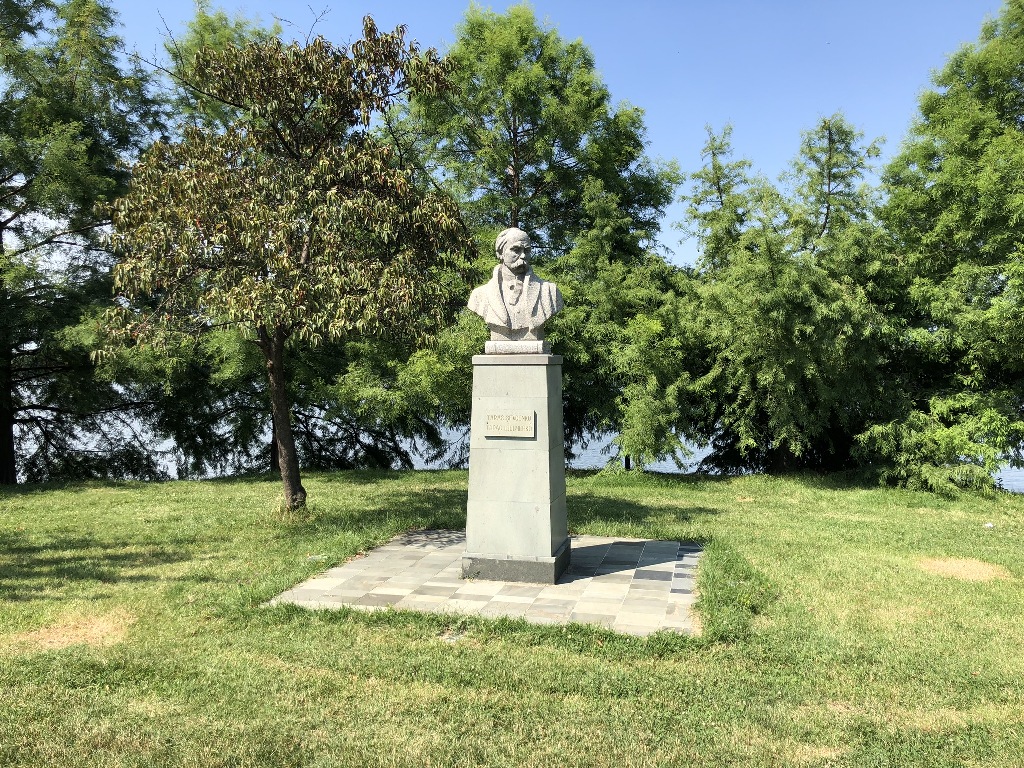 That's the End?
Pretty much. I enjoyed exploring Herastrau Park for hours–the property is huge! I walked its trails, including around the lake and across little bridges, and through an area of cafés and outside bars. It was a really cool spot. I ended up ducking into one of the air conditioned bars to cool off and have a drink, then spent an hour or so finding my way back to my hotel. I got lost when I boarded a tram that took me to the other side of town, but that was okay. Half the fun was trying to figure out my way back! I had a light snack at the hotel before turning in. I'd have a super-early flight home tomorrow. Every vacation has its last day. Today was mine!
On my way out I asked immigration if they'd stamp my Romanian passport. They thought it was cool (one of the officers said she had one of those when she was a kid–the old style), but they ended up saying they couldn't stamp it. Darn!
And Now…the REST of the (Insta)Story:
Ramblin' Randy Approved Tours:
Romania was one of my stops where I definitely felt like I needed to stay longer, most specifically, to take a tour outside of the capital. I wanted to see Dracula's castle so badly! Make sure to carve out some time to get outta Bucharest and see the castles. Here are some cool tours:
This entry was posted in
Europe