I had a three-night vacation planned at Atlantis-Bahamas; I was looking forward to relaxing and actually "staying put" in one country for more than two days. But I just couldn't do it; by the second day in Nassau I was furiously trying to work out flights to and from Jamaica during my tight vacation window. There was only one flight that worked, and it had a five-hour layover in Turks and Caicos, which sealed the deal for me! Most people hate long layovers—and I do too—except for international layovers, in countries I haven't yet seen…these are like jackpots for me: I get to see a new country and put another pin on the map, without having to pay for the flight there, or hotel. As long as I have at least two to three hours to spend outside the airport, and the airport is near stuff, it's a win-win.
I landed in Providenciales at about 11:30AM via InterCarribean Air. The ride was super bumpy, and that tiny plane looked like it was from 1972 and held together with Bondo and duct tape.  The inside of the cabin was literally falling apart; the vent controls and light buttons above the seats were falling out, the aisles and floors weren't carpeted–just rubber–and the engines were making sounds that didn't sound too healthy.   We were all over the place during take off and approach and there were a few minutes I really thought I was about to meet my maker. But alas, we made it.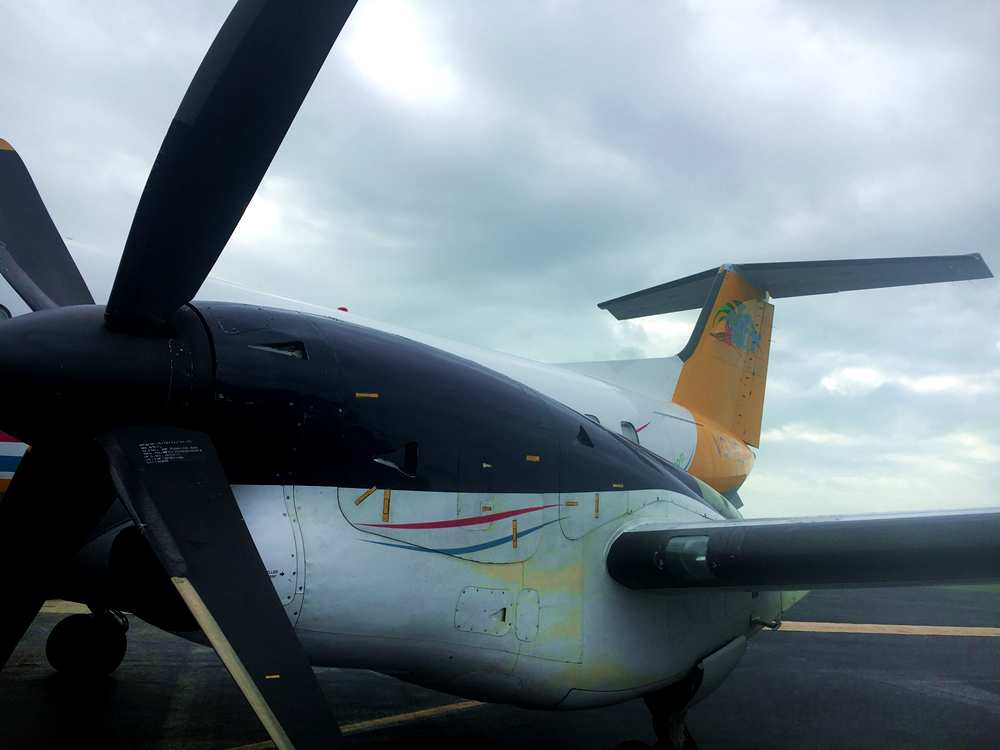 It took a little longer than usual to clear immigration—they weren't the quickest—and they gave me a stern warning about coming back to the airport on time; but overall they were helpful, and a few minutes later I was in a van-cab, destination unknown.
I told the cabbie I was looking for a beach and/or a restaurant, preferably both, and he took me directly to a place called Bugaloo's Conch Crawl. This place was right on the sand and filled with tourists. It was a charming little shack, with seating inside and a big wooden deck outside, with large wooden tables situated beneath the palms. There were a couple boats-turned-into-seating set up on the sand, close to the water.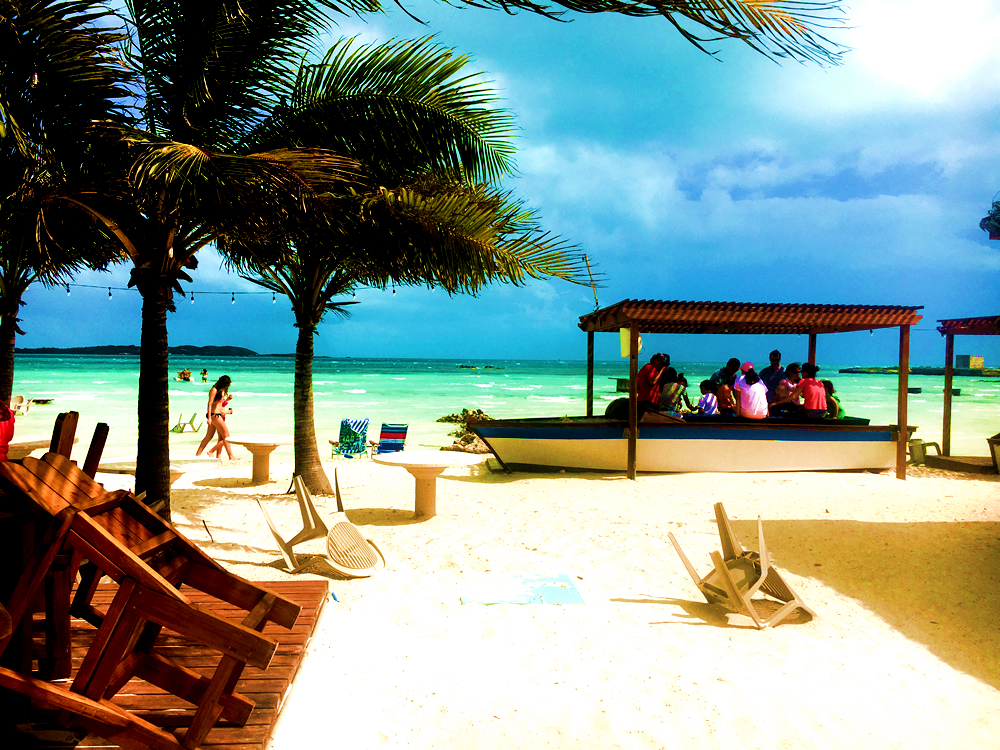 I ordered a Piña Colada and the coconut-fried conch, both super good. I later found out that this is some of the freshest conch anywhere on the planet–they keep the conch alive in water until it's time to cook and serve them. Literally, you're getting conch directly from the ocean to your plate!
Despite the wind and the barely luke-warm weather, the water looked so nice I couldn't resist. I bought a towel for twenty bucks at one of the little souvenir stands and took the plunge. It wasn't the Caribbean's normal "bath water"-temperature water, but it was manageable. Super shallow, I was able to walk out a couple hundred feet and the water still wasn't up to my nips.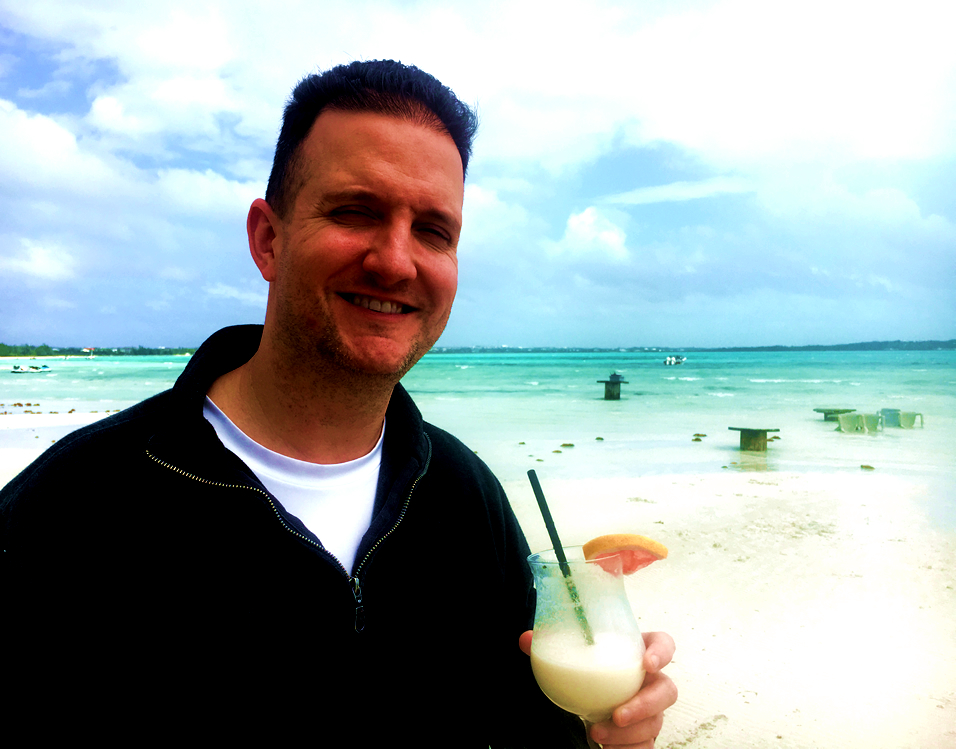 When it was time to go, I went inside Bugaloo's to call for a cab and the manager ended up giving me a ride to the airport; he was very kind…make sure to say hi to Omar when you visit Bugaloo's!
Because of its super-close location, beautiful beaches and friendly people, Turks and Caicos is definitely one of those places I'll definitely come back to. If you ever have a layover there (or a longer stay), make sure to get down to Bugaloo's!
This entry was posted in
Caribbean
,
Extreme Layovers