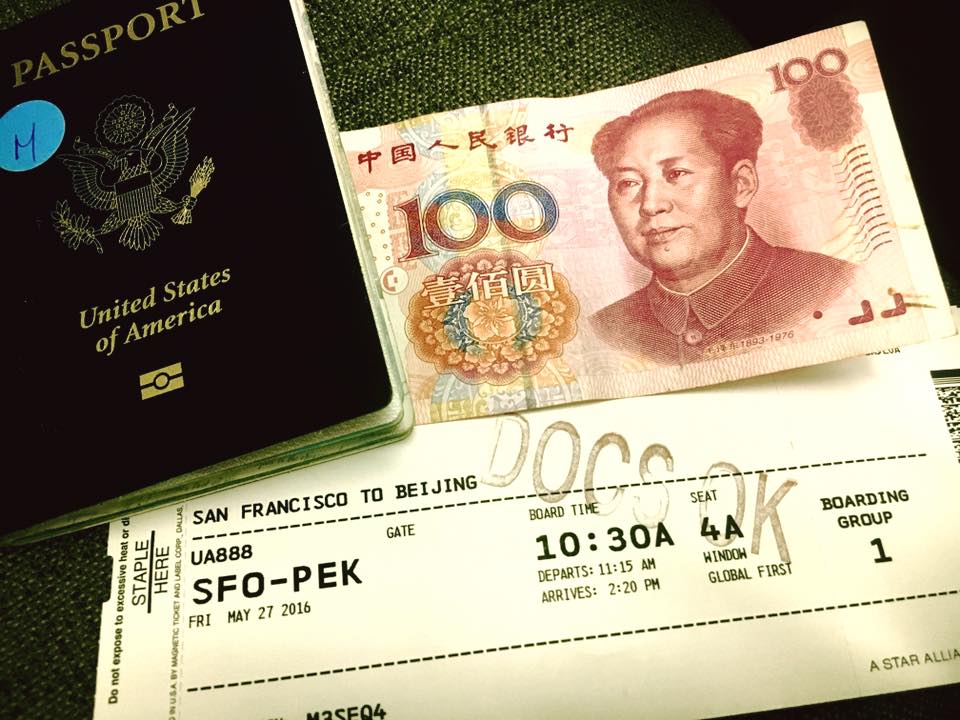 Long Time Listener, First Time Caller
It was the moment I'd dreamed about and plotted for almost twenty years. I was in my early twenties when I came up with the plan: I figure I'd never be able to afford a first class ticket to Asia, so I'd sign up for one of those air-mile credit cards and spend every cent possible using the card to stack up miles. And I did. Every trip to the grocery store, every meal out, every pair of socks…everything was paid with my airline credit card. Cashiers looked at me weird when I'd by a 59 cent pack of gum with my card, but a mile is a mile, right?
>>> RELATED: THE ABSOLUTE ULTIMATE CREDIT CARD ARSENALFOR EARNING MEGA MILES <<<
And now, here I am, laying back in Global First, on United Airlines flight 88 from San Francisco to Beijing. The trip had been booked over ten months ago and I thoroughly enjoyed the anticipation, however the last two weeks leading up to take-off had became nearly unbearable…I couldn't wait. And now, it was finally time!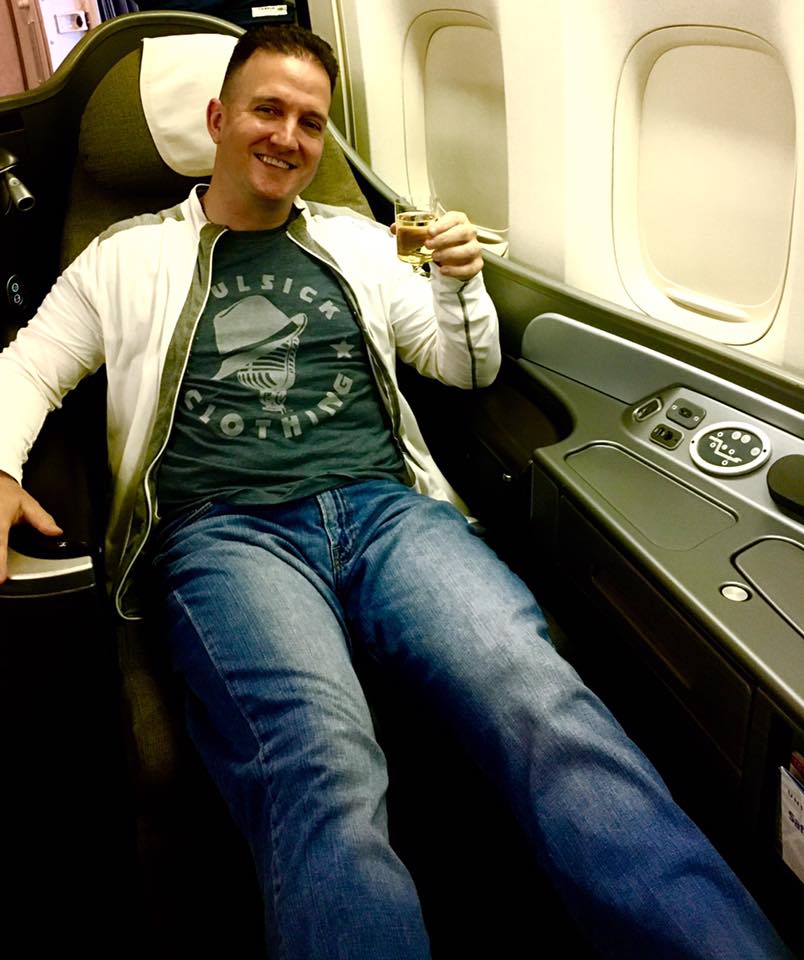 Just Plane Cool
I was in the nose of the double-decker 747, the cockpit above me. The flight was amazing. My seat converted all the way into a flat bed. In addition to the overheads, I had storage compartments for my stuff all around me, plus a million movies and TV shows; I saw some really good ones! And fantastic service including an ice cream sundae trolley. I soaked up every minute of it as we chased the sun west. I had to really focus to understand how we left at 11:15AM on Friday and arrived at 2:20PM on Saturday without ever passing through the dark. I was never good in science.
By the way, this is country #50 for me, and that's pretty exciting. There are 193 fully-recognized nations in the world, and I'm out to see every last one; so number "50" was definitely a milestone for me. And no, I didn't plan it this way. Only days ago did I sit down and write out all of the countries I've seen to get an updated count. I was pretty jazzed to find out I was currently at 49 and China would be 50…made it even more special.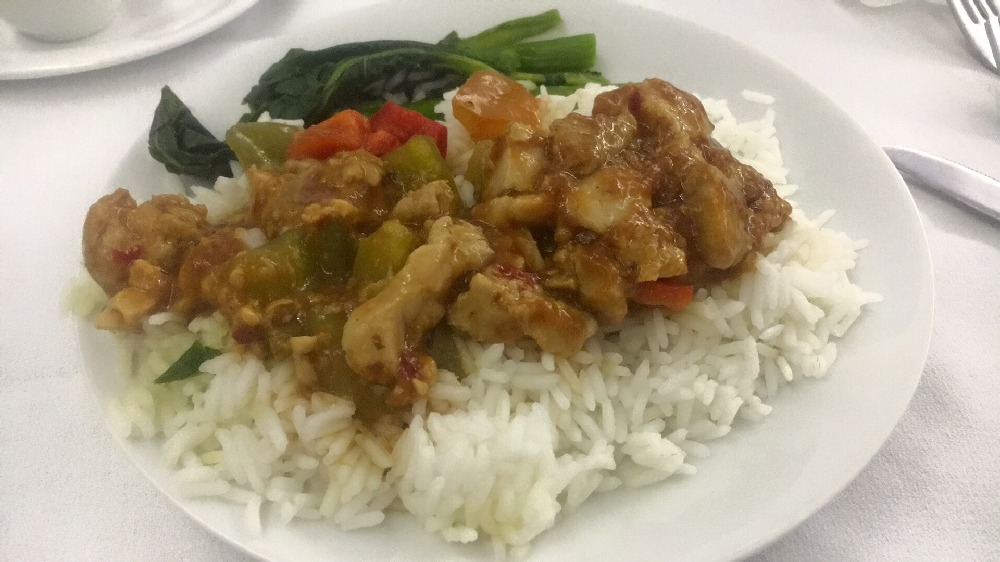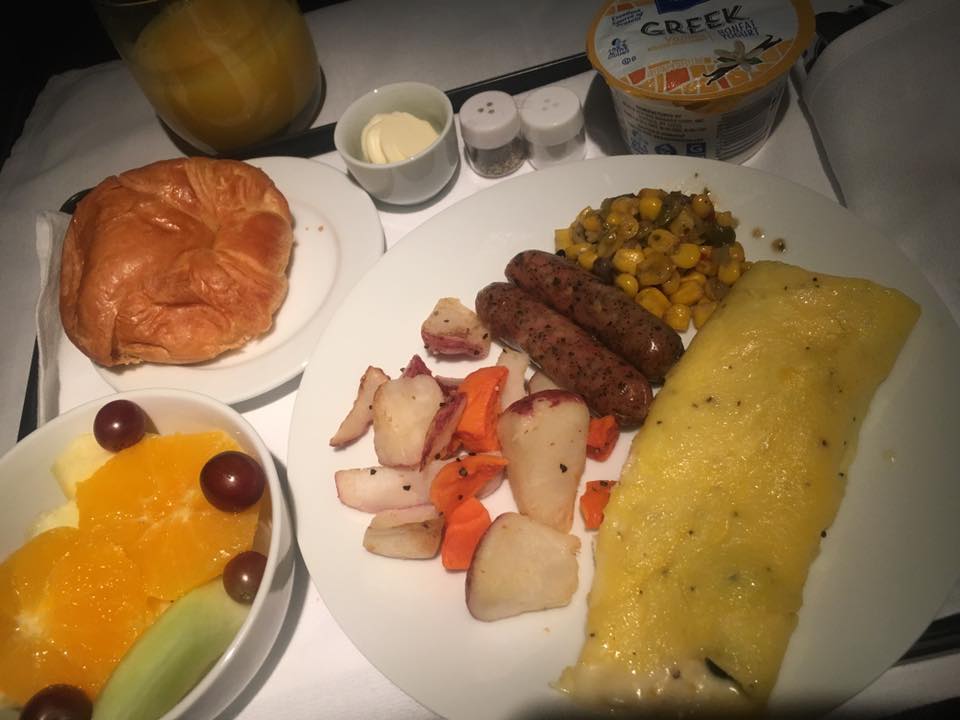 On The First Day of Asia…
I really did a piss-poor job at researching China before I arrived. Literally, probably the worst job ever for such an important country. However, as you'll soon read, China was not my main reason for visiting Asia. It was the gateway to another country; that other country the entire reason I was traveling to Asia this time. More on that later.
After landing and passing through immigration, it was a taxi to my hotel—The Great Wall Sheraton–to freshen up quickly before I hit the ground running. With no research in hand, I quickly got directions to one of the few places I knew about: Tiananmen Square. I remember seeing this place on the news when I was a kid, and the historic standoff between one student and a tank…wow! So I was on my way.
There was a metro station just a quarter mile from my hotel; the subway system in Beijing turning out to be a breeze to understand. By the end of the day I knew how to navigate around the city effortlessly. This was awesome!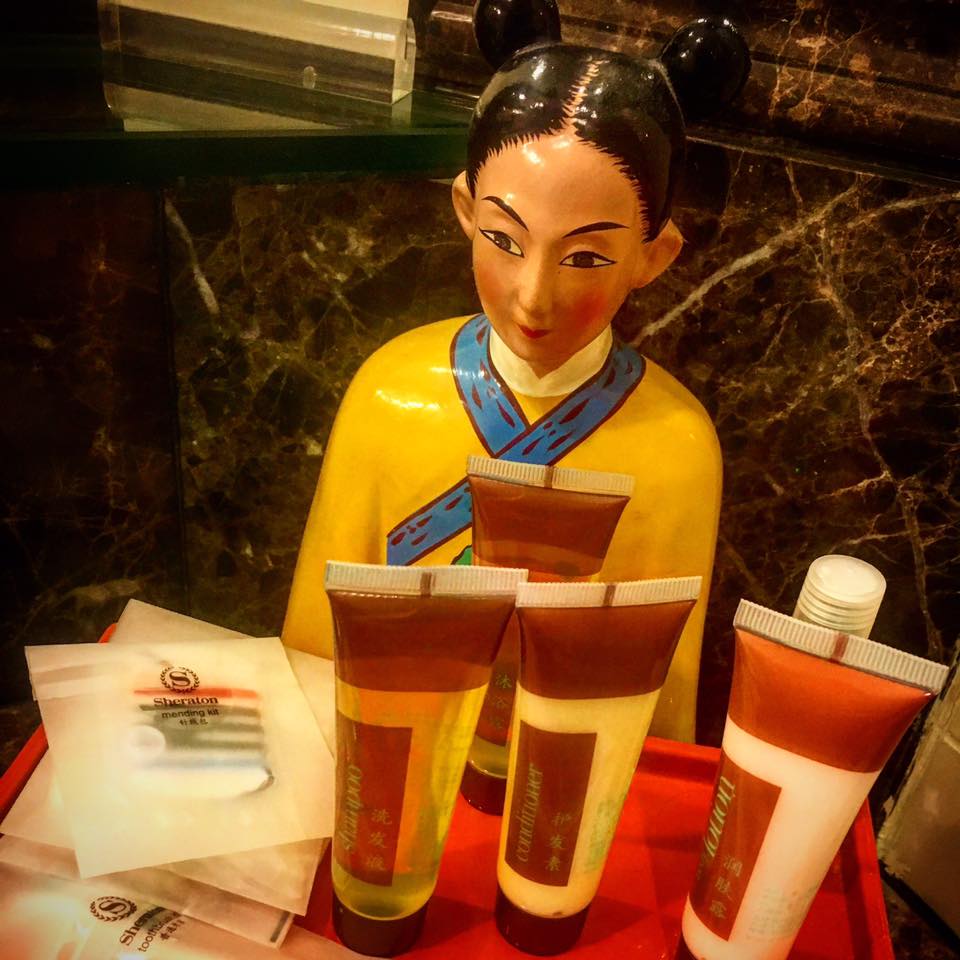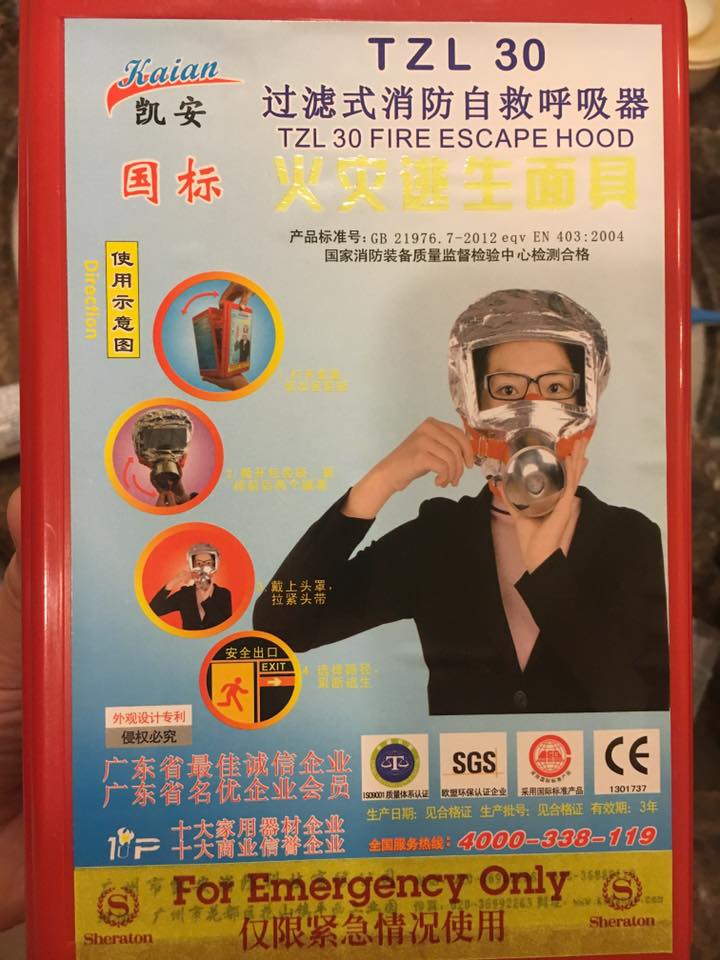 Square Biz
Tiananmen Square was massive. Huge buildings, overpowering statues and lots of people. I should have known a little bit more about the things I was looking at, but I can study them later. There was something awesome and liberating just taking in a walk in such a faraway place…the farthest I'd ever traveled. The sun was shining; it was a beautiful and peaceful afternoon in Beijing. But I'd had a long day traveling. After the square, it was back to the room for some rest.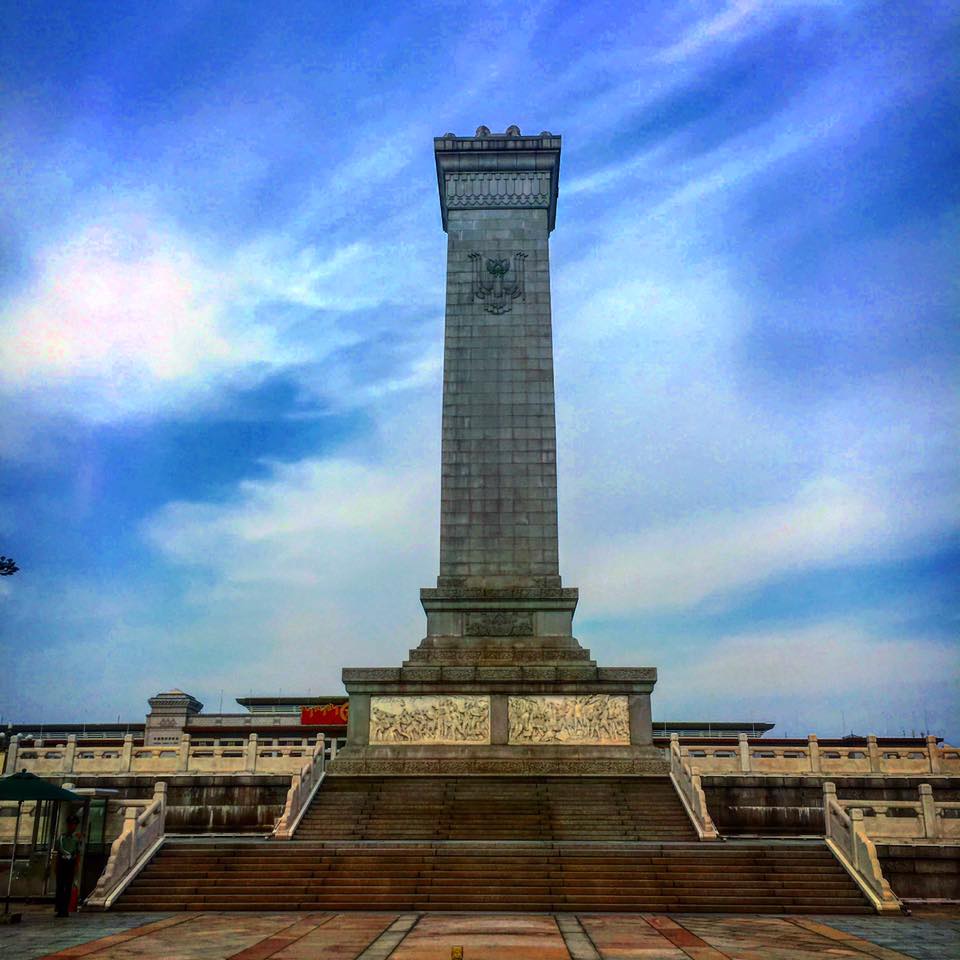 Day Two
Sunday was my only full day in China and I had a lot to do. I started with a stop at The Great Wall. Because you have to see it, right? I'd been given a tip about a driver who takes people to a much less crowded section of the wall, and I was all about that. I'd seen photos of the thousands of tourists all crammed together on The Great Wall and that didn't appeal to me whatsoever. But sure enough, bull's eye: After meeting my driver in the lobby of the hotel and a short drive out of the city, we'd arrived. I was now climbing the steep, stone steps of The Great Wall of China, with almost no one else in sight. I pretty much had the wall to myself, and it was exhilarating.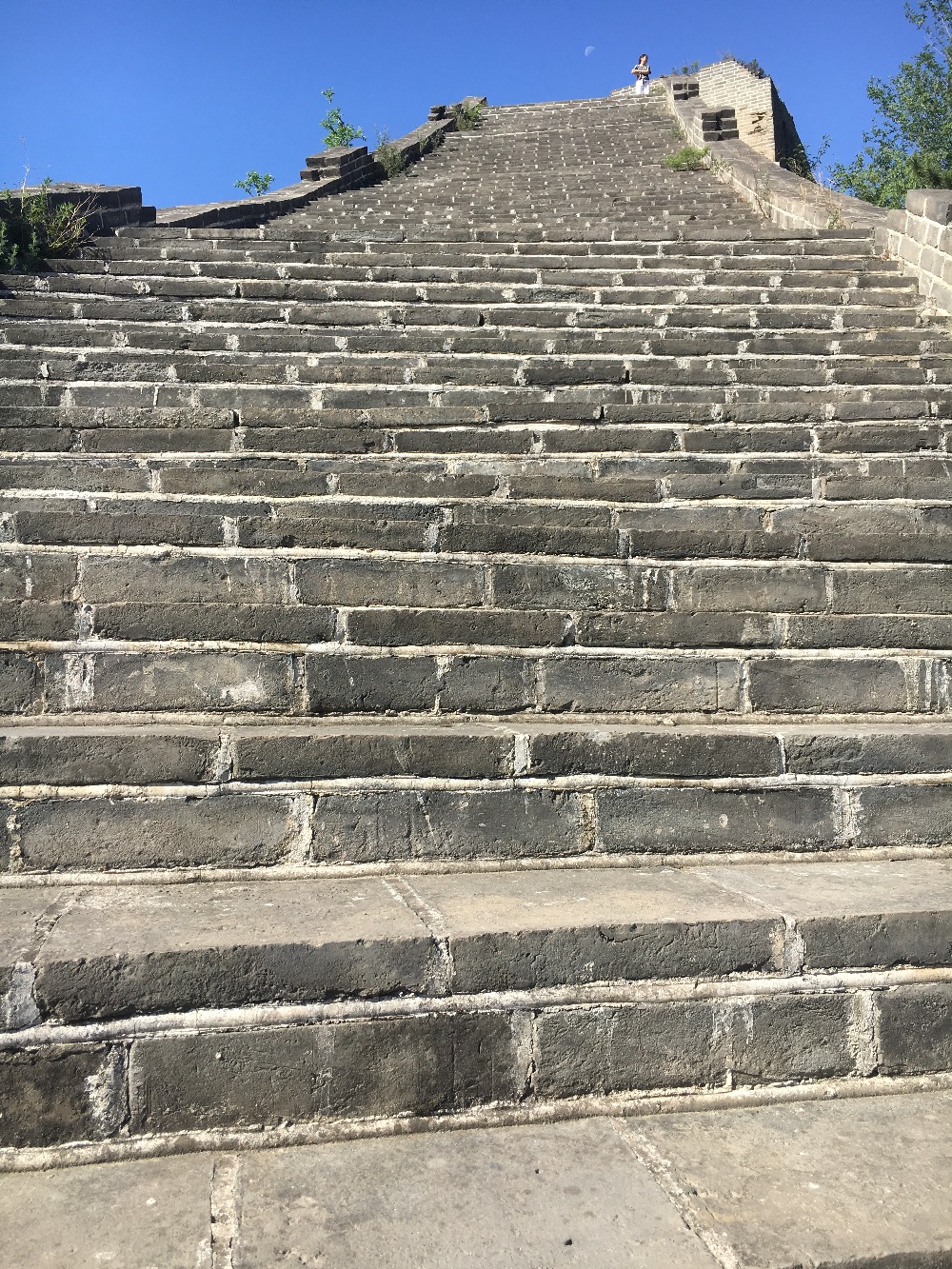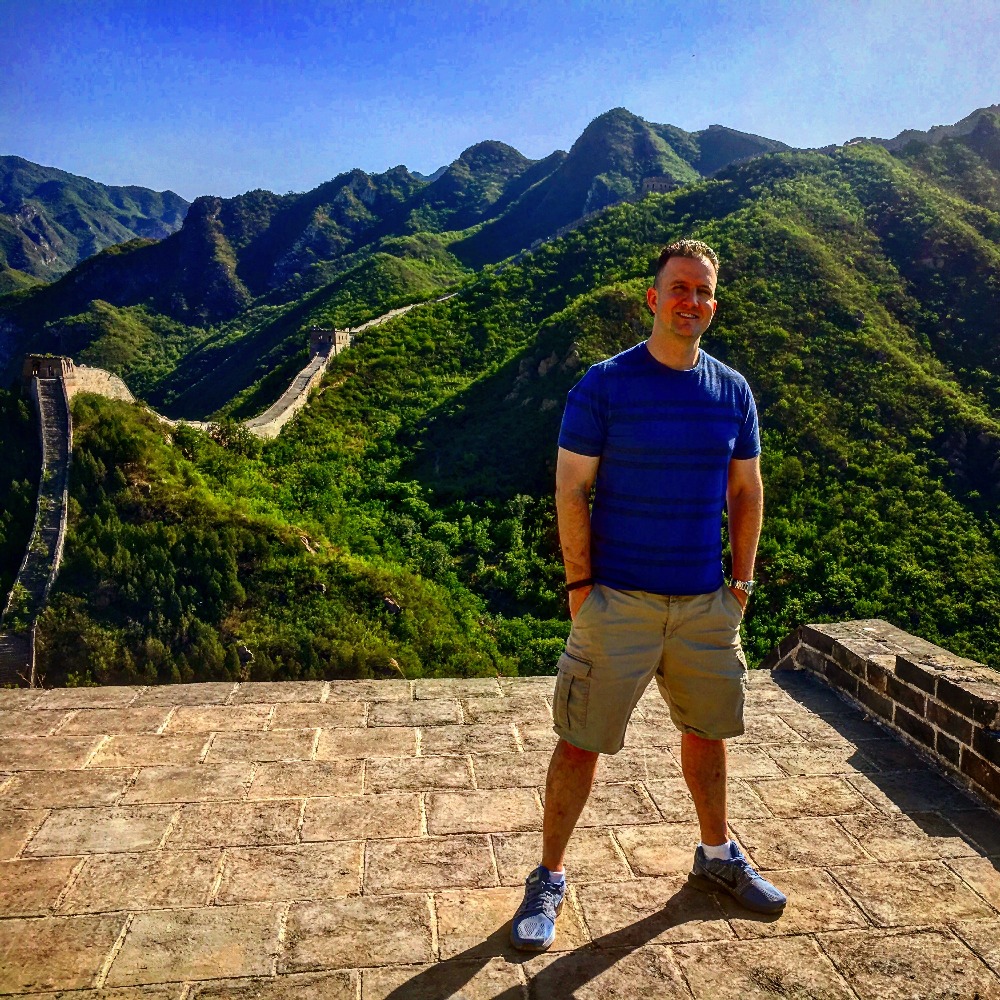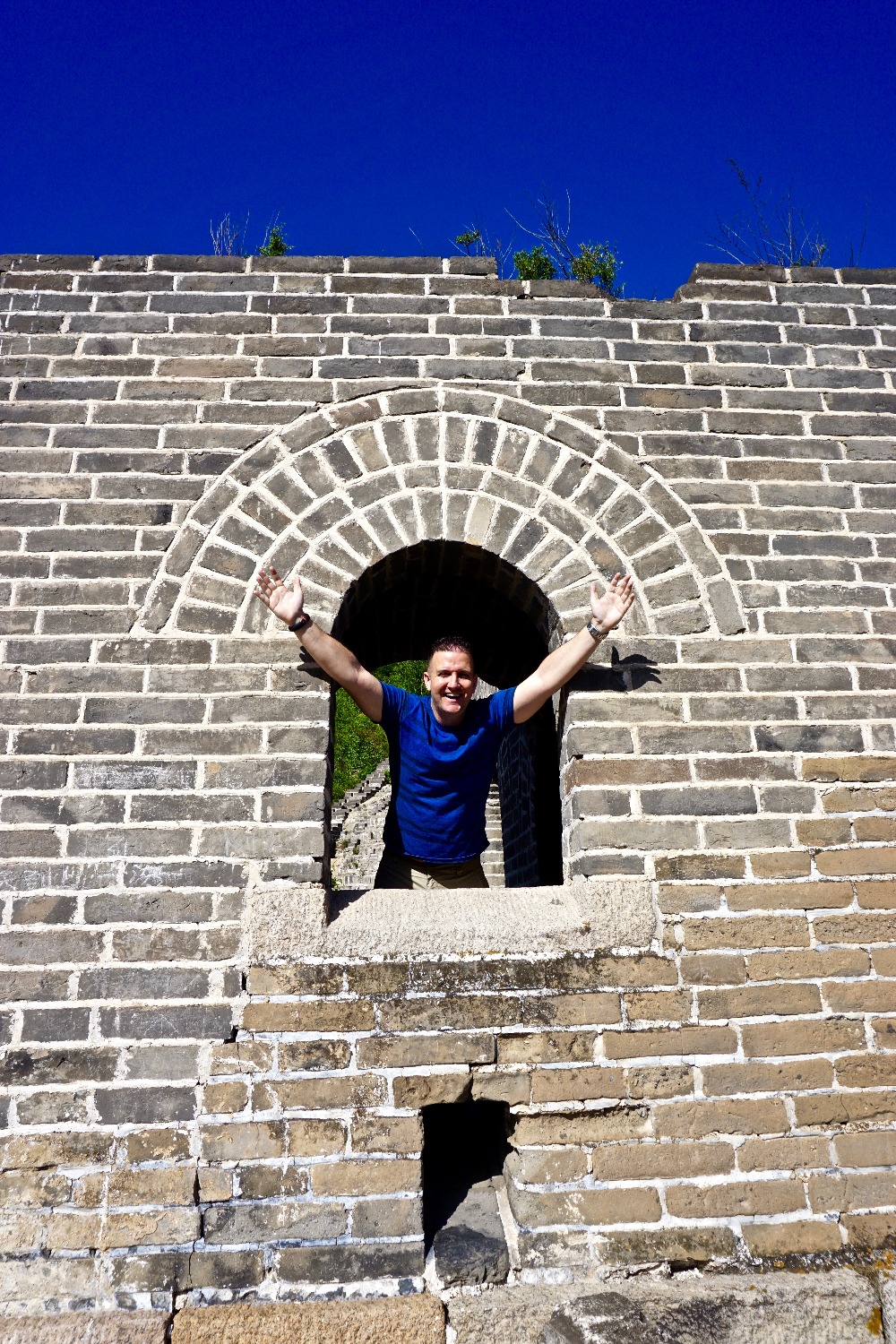 Back in Beijing…
I didn't write about this trip to China until four years after I returned, so some of the details are blurry. I do remember I had a time finding anything edible to eat at the restaurants there. The "Chinese" food in the US, is nothing like real food in China. I remember all sorts of weird stuff on the menu at the couple of restaurants I visited: definitely no Kung-Pao Chicken or Lo Mein available. Luckily, I was able to find some fried rice. I wasn't daring enough to try much else on the rest of the menu.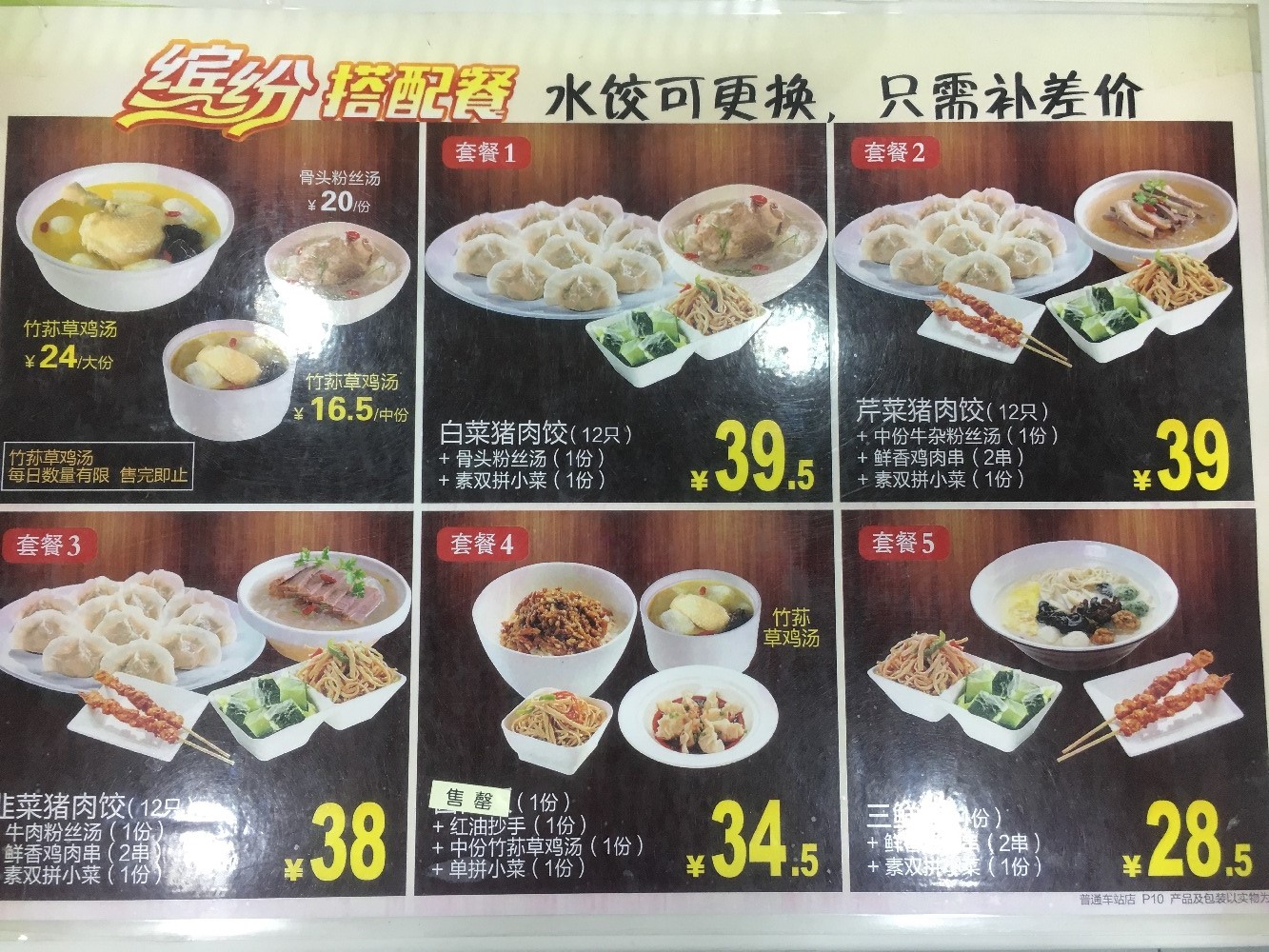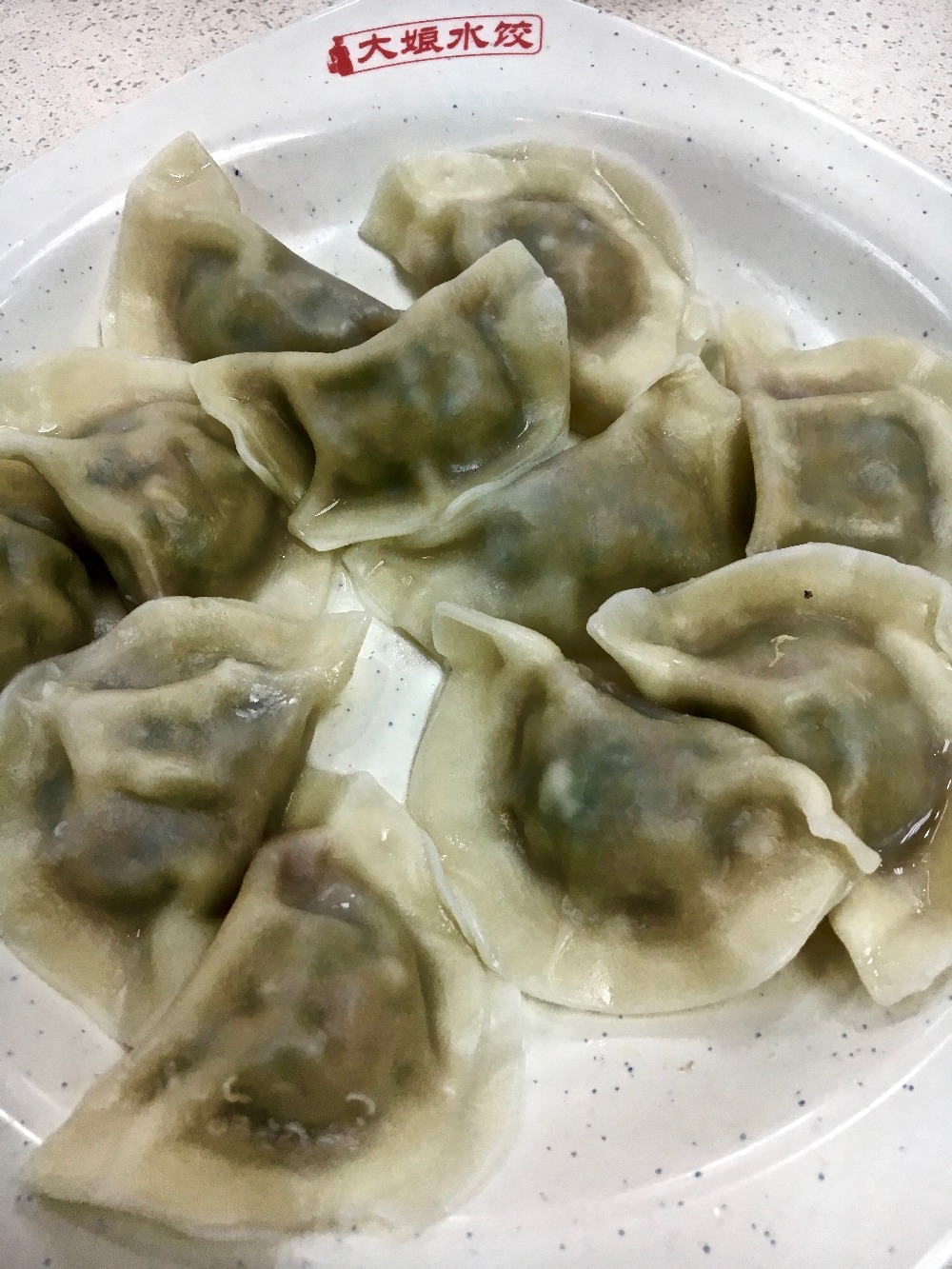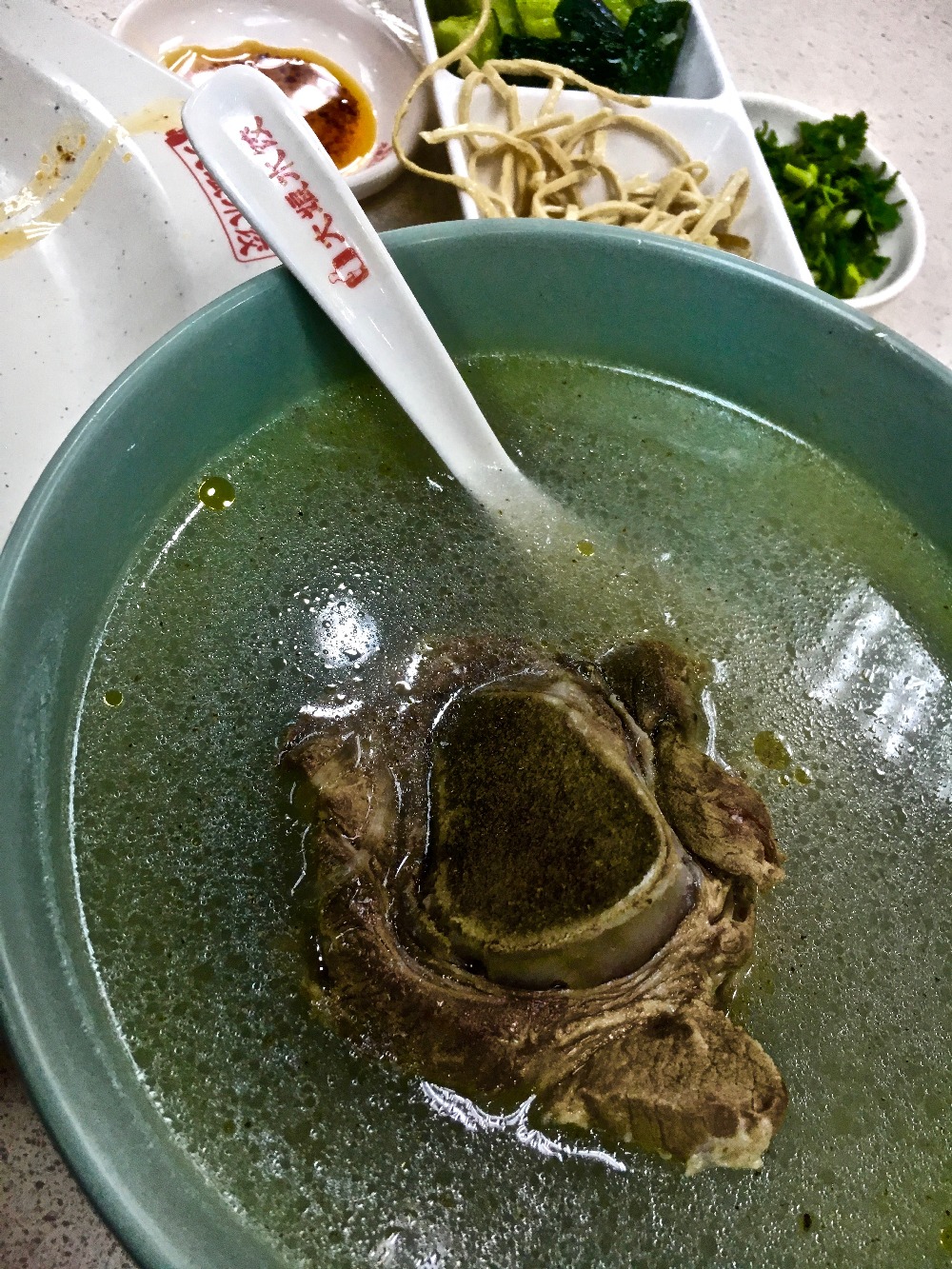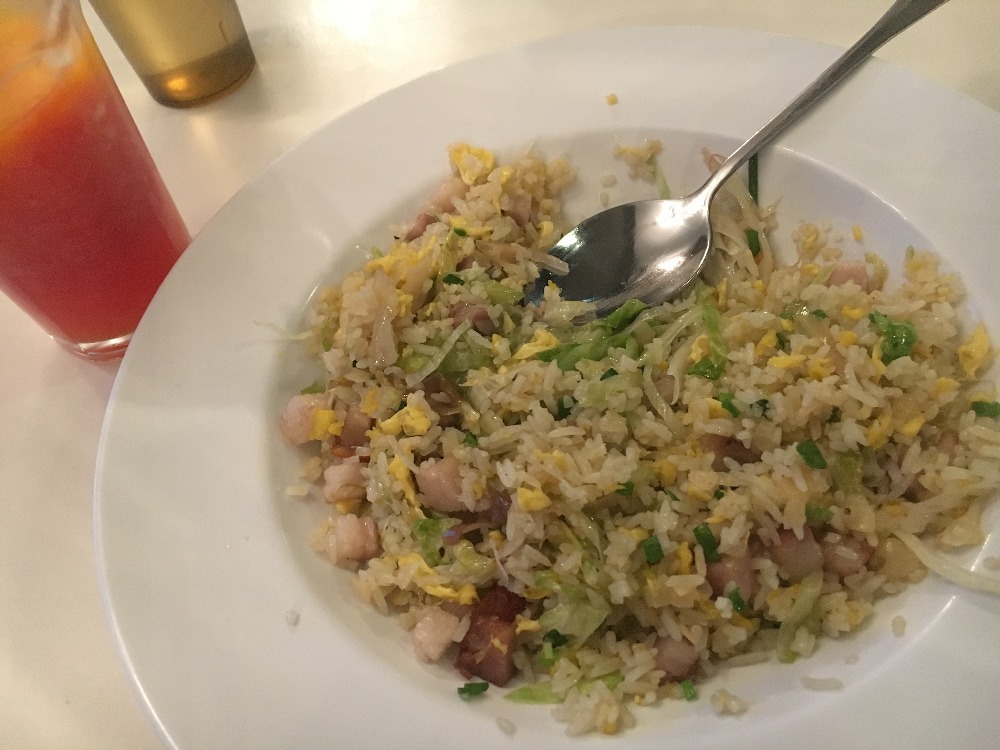 Ramblin' Randy: International Man of Mystery
Okay, now the real reason I was in Beijing. It wasn't really to "see" Beijing. I was on my way to North Korea. Yes, North Korea!!! I know, this is crazy. I'd been planning this insane trip for months. And the only way into North Korea for an American, was to fly in to Pyongyang from Beijing; you cannot cross into North Korea from South Korea. So yeah, here I was, in Beijing, ready to head into the Democratic People's Republic of Korea the next morning. I had a 1PM meeting with my North Korean tour group at The Beijing City Line Hotel. This would be the first time the group would all meet each other, and more importantly, meet our tour guide. It was the last chance to go over the rules and "code of conduct" for North Korea and ask questions before the trip. I'd been super nervous about the trip to North Korea, but this meeting definitely helped eased my mind. I can't remember what I did afterwards, but it wasn't much. It was off to Pyongyang the next morning; I had nice stop in Beijing.
I'd come back to China the following year, making stops in Hong Kong and Macau.
This entry was posted in
Asia