France, We Have a Problem: About This Blog Entry
It's hard for even me to believe that there was a time in my life when travel didn't excite me. But there was.
There was actually a period in my life when I would travel–mostly cruises, with my family–when I didn't have that travel "bug;" that unquenchable thirst for exploration, to see it all, as much as I could. I didn't dislike traveling, but I certainly didn't carry even ten percent of the enthusiasm I have today, I think because the travel was simply too organized. Piling off a cruise ship with 1,000 other American tourists and getting on a bus to see the main square for three hours never really did it for me. Of course, I'd soon discover my true passion for travel: going solo to off-the-beaten-track places to see things most have never even dreamed of…and well, you know the rest of the story.
Anyway, my trip to France in 2010 was one of those "hop off the cruise ship and take a tour" visits. I had a lovely time because I was with my dear mother, and I certainly didn't dislike my stop here…but this was well before my real passion for travel was conceived, hence the reason I don't have much of a "story." I did take a few photographs though, so I hope you enjoy.
Quick Trip
Seeing Paris when you're on a cruise is actual a pain in the rump. Literally. It involves a three-hour bus ride from the port in Le Havre into Paris, with all the normal, frustrating and painstakingly-slow processes of being on a bus with 55 senior citizens. You have to meet at the crack of dawn in a special room of the cruise ship. And wait. Then board the bus. And wait. Then stop for bathroom breaks. And wait. It was on this particular trip that I came to the conclusion that cruise travel wasn't for me. The whole process getting into Paris probably took four hours, just so we could see Paris for three hours, and then head back before the ship left us. Of course I was an amateur traveler then, France being just my fifteenth country. In hindsight, I would've hired a car to take us into Paris by ourselves. We would've arrived in half the time and had twice the time to explore. Oh well. I still had a nice time, and I was with my mom, so spending such quality time with her was fantastic.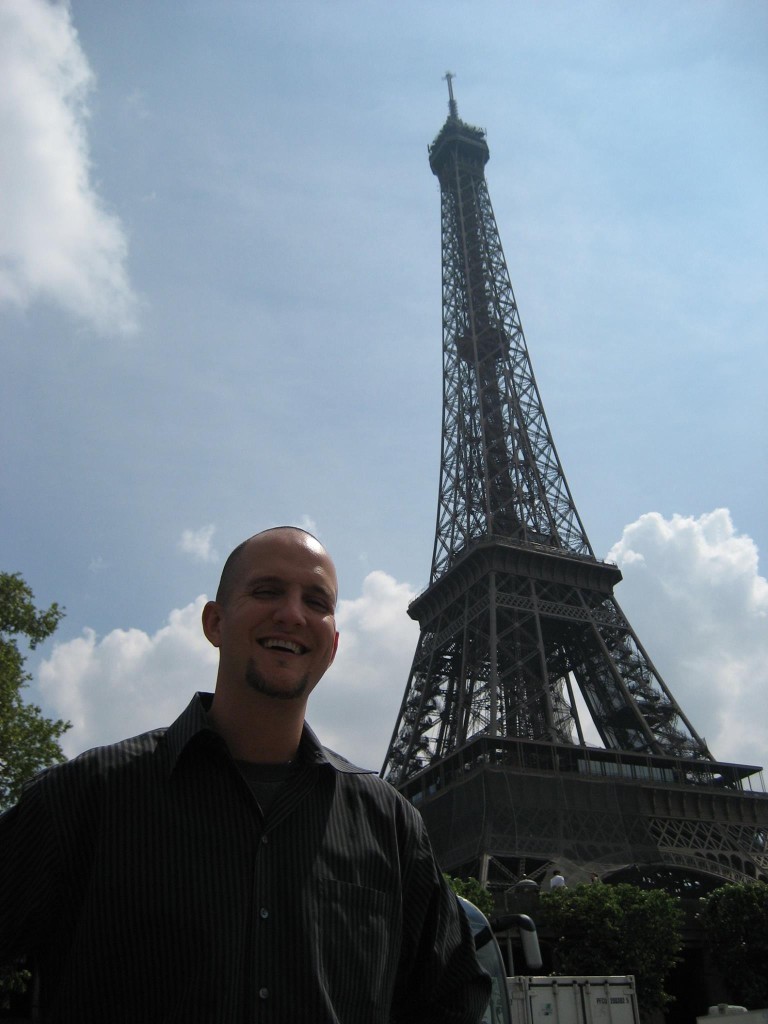 This was by no means a bad trip at all, but it certainly was a shame to only be able to experience Paris for three hours. That in itself is a travesty. But it sure was nice for my mom to take me on a cruise, and I'll always be grateful. It was my mom, in fact, who I inherited the travel bug from, so she's to blame!
Thanks for putting up with my minimal notes. I literally took just twelve photos, can you believe that? Paris is definitely a city I plan to return to one day; lots to see, including tracing all of the locations from one of my favorite movies, The Red Balloon! For now, there are over 100 countries on this website with extensive notes and stories, and you can get started HERE.
This entry was posted in
Europe