France, We Have a Problem: About This Blog Entry
It's hard for even me to believe that there was a time in my life when travel didn't excite me. But there was.
There was actually a period in my life when I would travel–mostly cruises, with my family–when I didn't have that travel "bug;" that unquenchable thirst for exploration, to see it all, as much as I could. I didn't dislike traveling, but I certainly didn't carry even ten percent of the enthusiasm I have today, I think because the travel was simply too organized. Piling off a cruise ship with 1,000 other American tourists and getting on a bus to see the main square for three hours never really did it for me. Of course, I'd soon discover my true passion for travel: going solo to off-the-beaten-track places to see things most have never even dreamed of…and well, you know the rest of the story.
Anyway, my trip to France in 2010 was one of those "hop off the cruise ship and take a tour" visits. I had a lovely time because I was with my dear mother, and I certainly didn't dislike my stop here…but this was well before my real passion for travel was conceived, hence the reason I don't have much of a "story." I did take a few photographs though, so I hope you enjoy.
Quick Trip
Seeing Paris when you're on a cruise is actual a pain in the rump. Literally. It involves a three-hour bus ride from the port in Le Havre into Paris, with all the normal, frustrating and painstakingly-slow processes of being on a bus with 55 senior citizens. You have to meet at the crack of dawn in a special room of the cruise ship. And wait. Then board the bus. And wait. Then stop for bathroom breaks. And wait. It was on this particular trip that I came to the conclusion that cruise travel wasn't for me. The whole process getting into Paris probably took four hours, just so we could see Paris for three hours, and then head back before the ship left us. Of course I was an amateur traveler then, France being just my fifteenth country. In hindsight, I would've hired a car to take us into Paris by ourselves. We would've arrived in half the time and had twice the time to explore. Oh well. I still had a nice time, and I was with my mom, so spending such quality time with her was fantastic.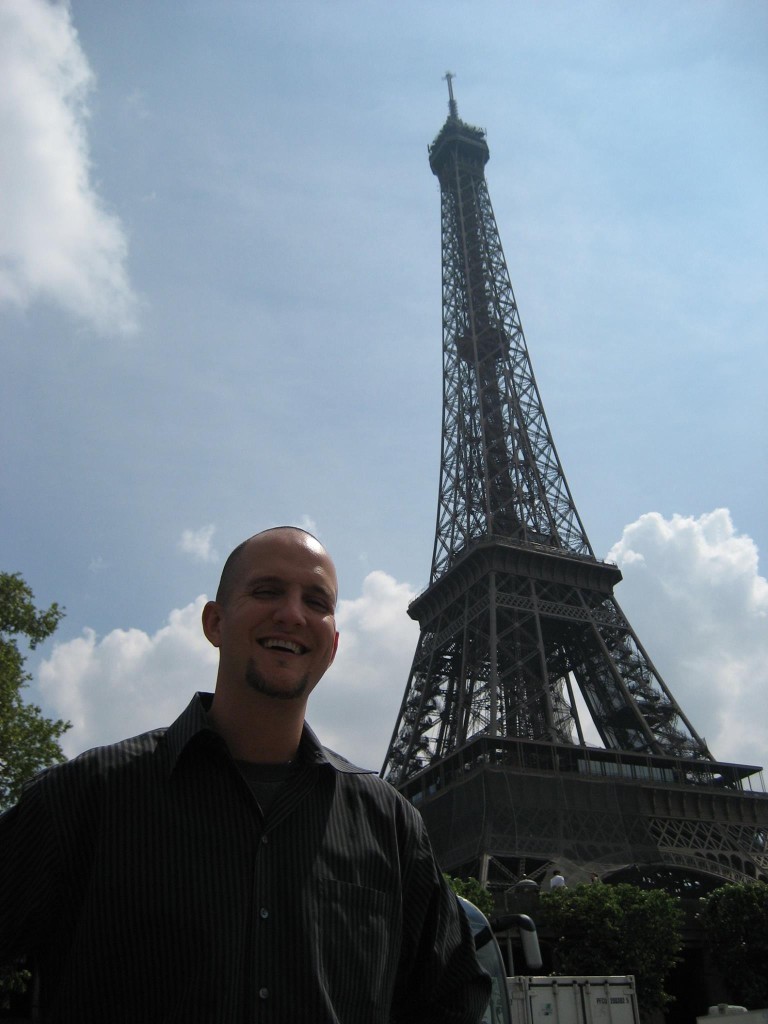 This was by no means a bad trip at all, but it certainly was a shame to only be able to experience Paris for three hours. That in itself is a travesty. But it sure was nice for my mom to take me on a cruise, and I'll always be grateful. It was my mom, in fact, who I inherited the travel bug from, so she's to blame!
Thanks for putting up with my minimal notes. I literally took just twelve photos, can you believe that? Paris is definitely a city I plan to return to one day; lots to see, including tracing all of the locations from one of my favorite movies, The Red Balloon! For now, there are over 100 countries on this website with extensive notes and stories, and you can get started HERE.
Part Deux
I would return to France in the fall of 2019, when I sneaked away from a work conference for a little weekend escape to see the micro-nation of Andorra. This minuscule piece of land they call a country is nothing but a dot in-between France and Spain.
I'd start the trip after landing in Barcelona, where I'd pick up my rental car and get to Andorra before sundown. I'd explore its capital, Andorra La Vella that night and the next morning, before heading into France, and then north into the Spanish exclave of Llívia. A Spanish territory, only five square miles in area, Llívia appears as a little circle on the map, inside of France, just north of the Spanish border. I don't know what I'd find there, but something inside me said I needed to spend a night in this place. So that's where I headed.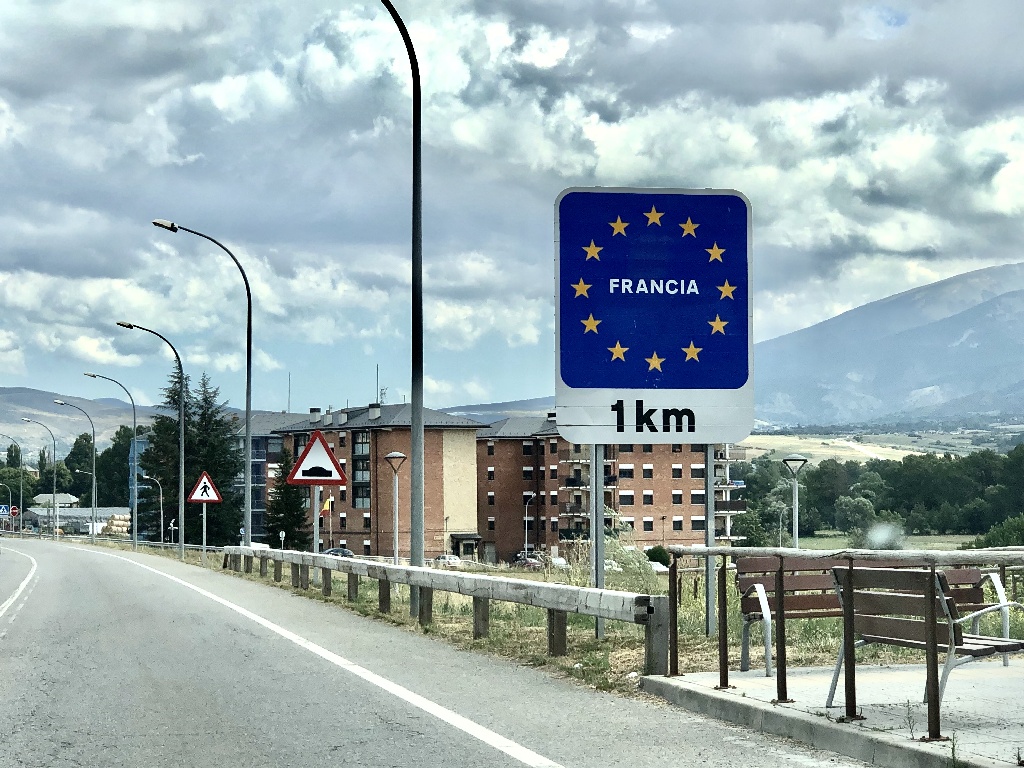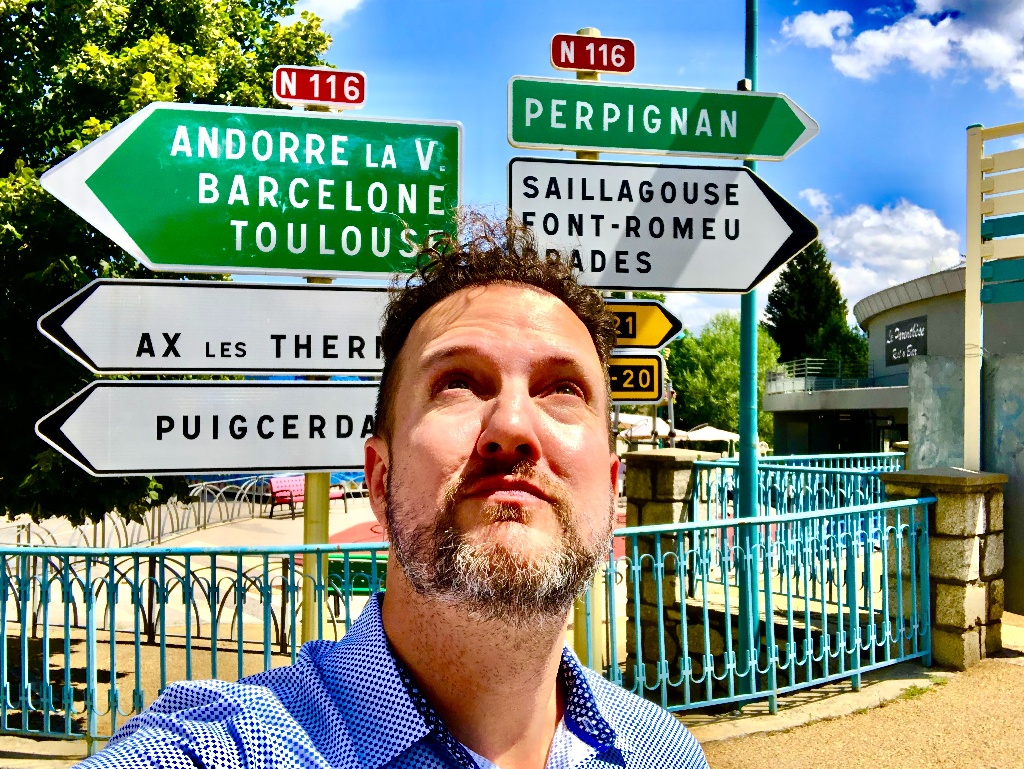 Of course I had to stop for lunch in France, right? I mean, I wouldn't feel right just driving through. The French border town of Bourg-Madame was all but shut down this Sunday afternoon. There were a couple of vagabonds sleeping near the fountain in a small stone plaza, but other than that, nobody in sight; and just like Andorra on a Sunday morning, all the businesses were shut down except one: a joint called Hors-Piste.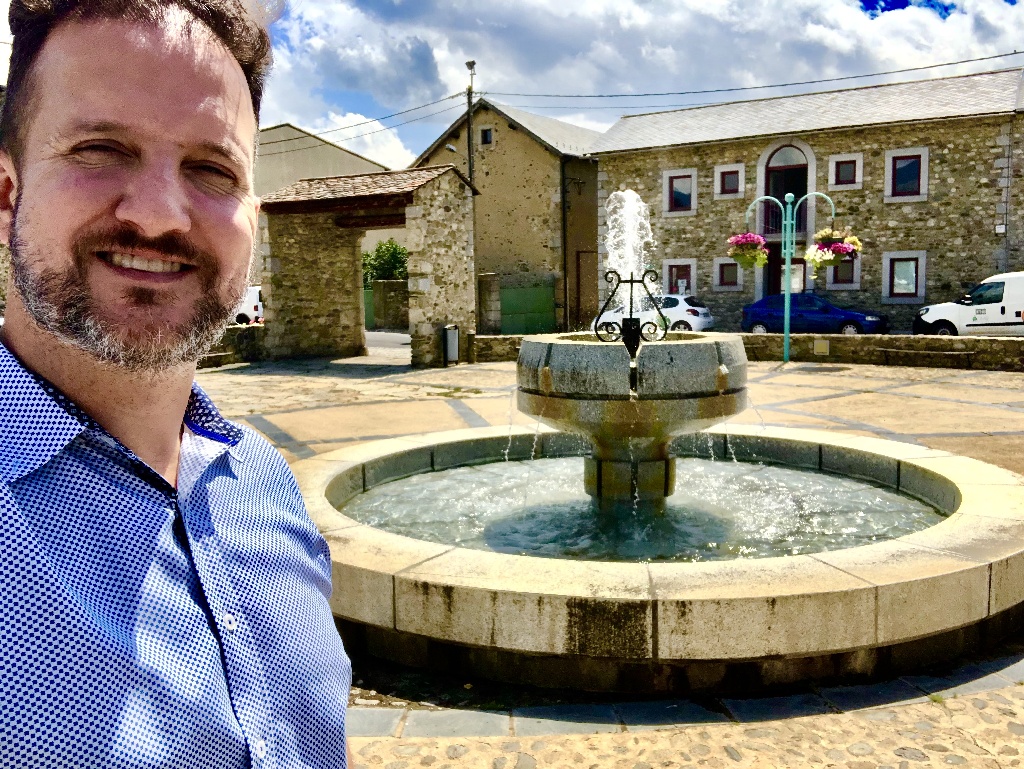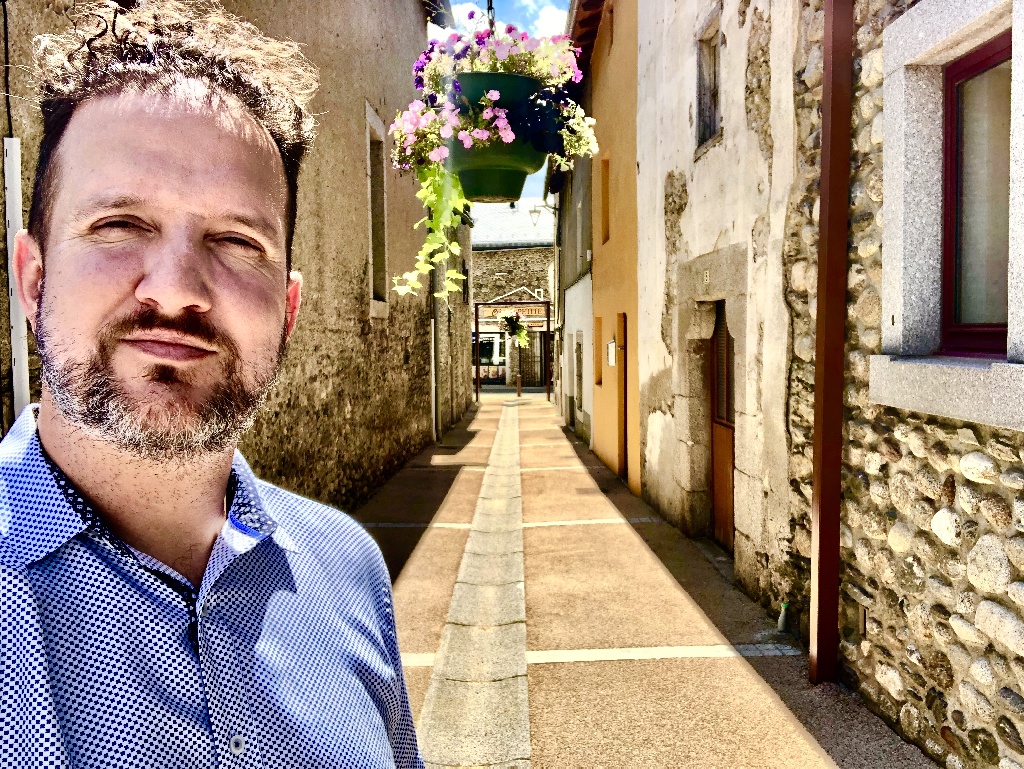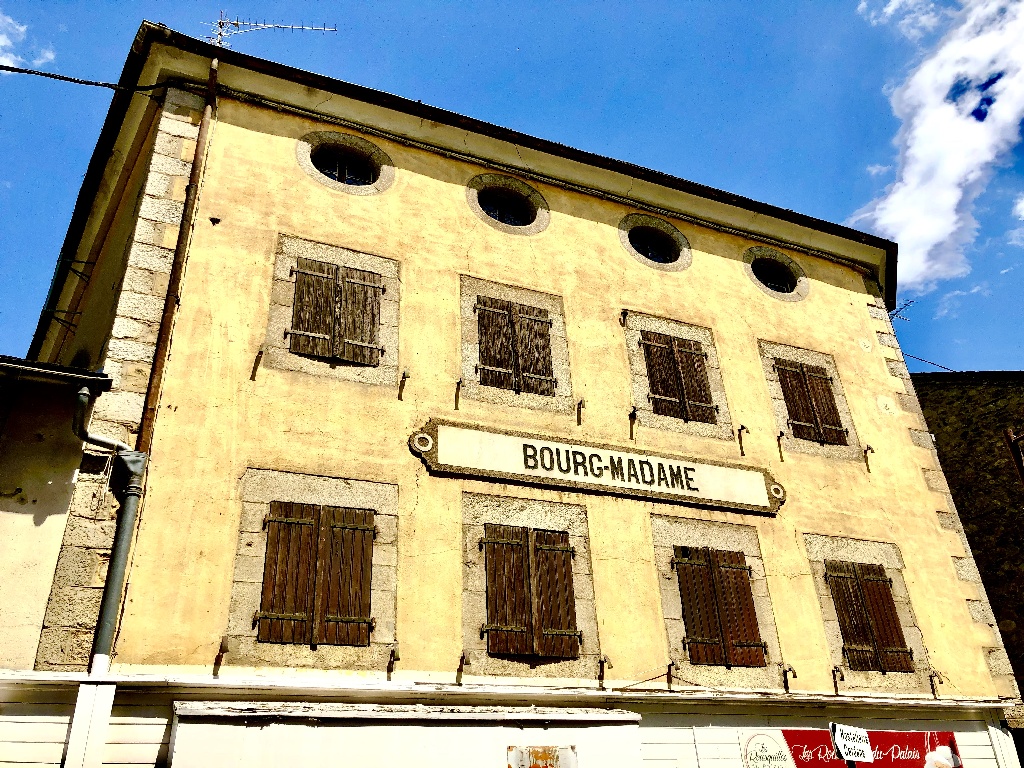 Le Bistro
The indoor-outdoor café looked pretty fun and inviting, with a couple tables inside and outside already occupied. I took a seat inside and got to work deciphering the menu, with little luck. My English speaking waiter saved me, and helped me order the Plat du Jour + Dessert option. I started with the regionally popular ham and melon, which was fantastic and refreshing, but sadly, it all went downhill from there, fast, and it was all my fault.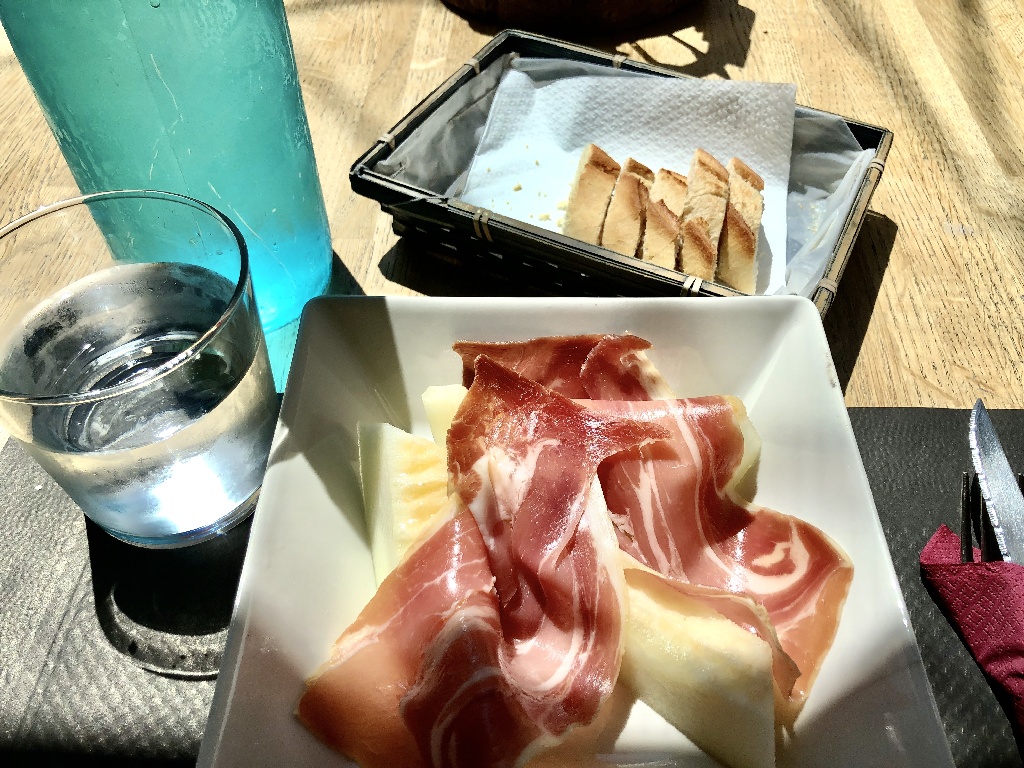 I don't know why I was so quick to yes to the bowl of muscles, but I did. It was an instant reaction, as if I was being offered something at a friend's house and I had to say yes to be polite. I don't know what I was thinking, but soon I was scooping out nasty muscles and trying to get them down my throat as quickly as I could. I guess I wanted to look like a local, a pro.
But the worst was the main course. The pieds de ministre cuit et gratiné was the worst thing that's ever entered my mouth since that first trip to Tijuana as a teen. The dish, that looked, felt and tasted like raw chicken, with some tomato goop slathered on top, turned out to be pigs' feet, and I still can't comprehend why it didn't seem cooked. My life literally flashed before my eyes and my taste buds, as I did my best to pick apart the bony and fatty mixture of matter on my plate and make it look like I'd eaten more than I'd really had; the old childhood trick. I could only stomach a couple bites. If the muscles didn't kill me, this raw pork would. What had I done? If I would've only ordered the l'hamburger, but noooo…Mister travelling big-shot insisted on eating the local dish. Pigs' feet: 1, Ramblin' Randy: 0.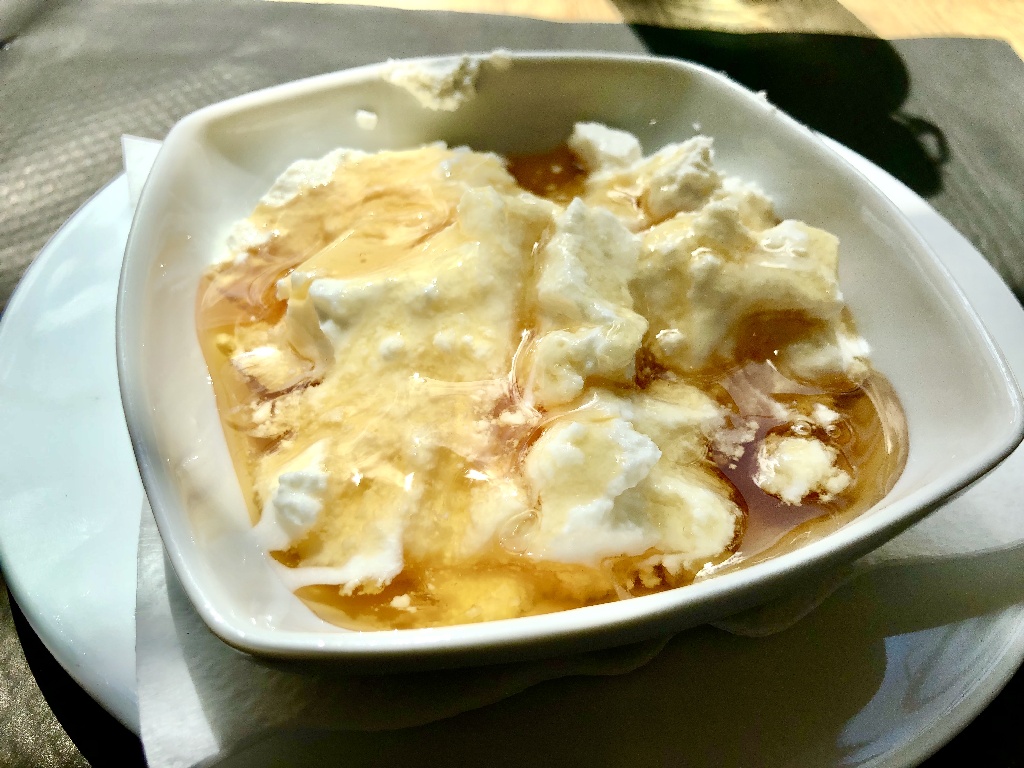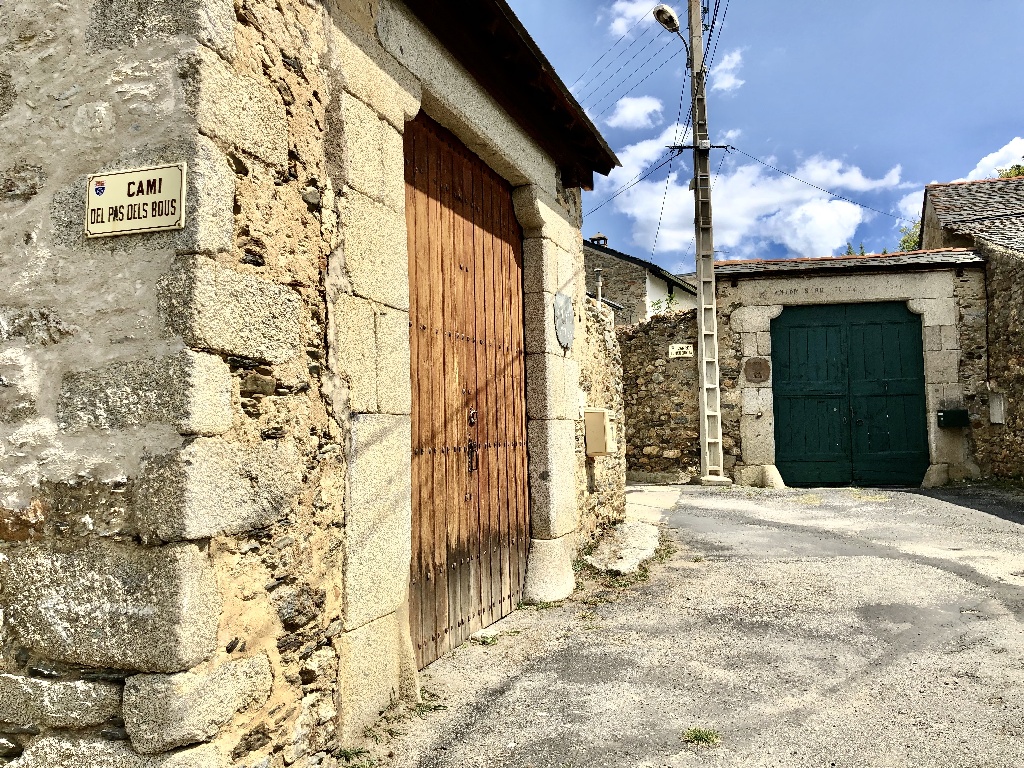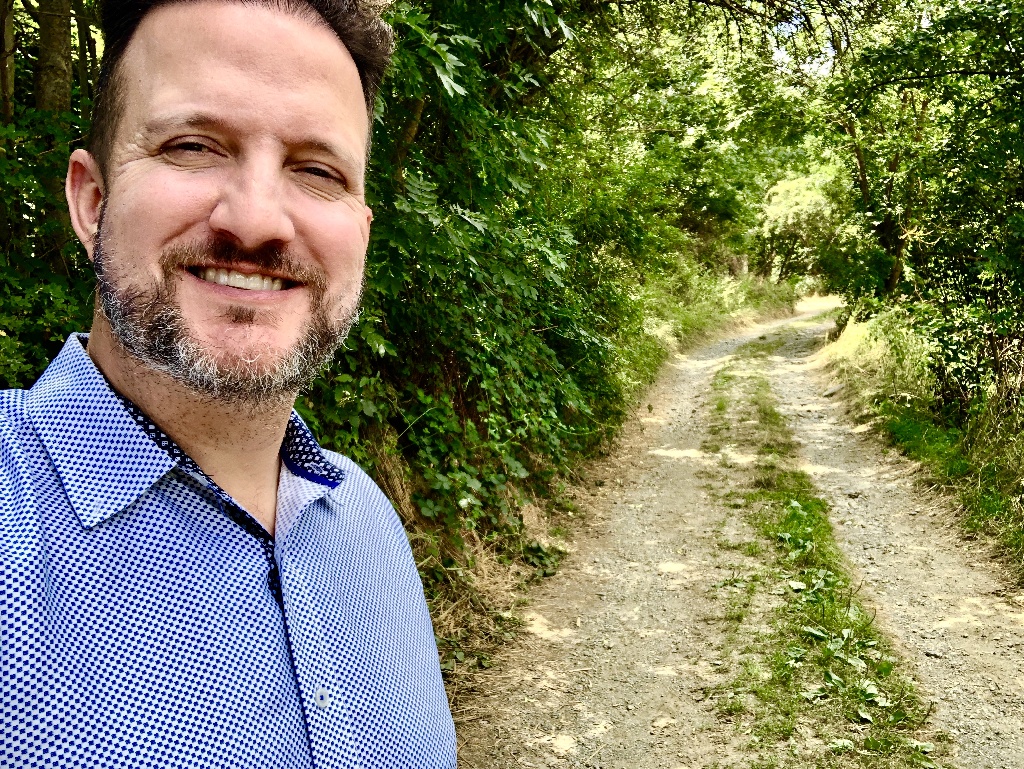 Spain-France-Spain
Back in my Fiat, no more than five minutes up the road I'd entered Llívia, Spain, and without warning. I actually turned around twice and drove back into France and then back into Llívia again, in an attempt to find some sign of a Spanish border, but there wasn't so much as a stripe across the road; the border to this exclave was pretty much invisible.
Interesting–to me at least–that my first trip into France was to the crowded, touristy and populous metropolis that is Paris…and my second visit would be to two tiny towns I've never heard of. I enjoyed both tours and am looking forward to returning soon!
This entry was posted in
Europe