I was really geeked out about this one. Western Sahara is actually not part of the infamous "193" list of fully UN-recognized nations. But it is part of the five "partially" recognized countries, often included in some people's "197" or "198" list of countries. Let me explain…
There are 193 fully recognized members of the United Nations. Then there are four or five "bonus" nations: Two countries, Vatican City and Palestine, have the status of permanent observers in the UN. Another two states we include are Kosovo (recognized by 108 UN members) and Taiwan (recognized by 22 countries). Occupied by Spain until 1975, Western Sahara has been on the United Nations list of non-self-governing territories since 1963 after a Moroccan demand. It's all a little confusing, and I'm not sure I even understand the politics of it all. For example, if you count Western Sahara as a country, then technically you could count other "non-self-governing territories," like Gibraltar, Falkland Islands, Tokelau, etc. But as a country-collector, you have to draw the line somewhere on your list. So my official list is the 193 plus those special five as "icing on the cake."  (Everyone travels on different lists…some even use the Travelers Century Club roster of 329 or Nomad Mania's 1301 regions!)
This month's journey to Western Sahara is ultra-special to me, because it's the fifth and final of those special five extra "bonus" nations. In order, I've seen: Taiwan, Palestine, Vatican City and just recently, Kosovo. Western Sahara would mean the completion of these five breakaway states. I was excited. Plus, I was frustrated seeing that big "un-filled" area on my been app. It would soon finally be colored in!
Failure to Launch (Almost)
Sheer panic set in when I arrived at the American Airlines counter in San Diego and they told me I couldn't fly to Frankfurt, where I'd need to make my connection to Morocco. It was a delicate balance between being courteous and assertive, as I assured the agent that, yes, Americans definitely can transit through Germany. After Joanne made a phone call, she finally gave me the thumbs up and handed me my boarding pass. I handed her an official "Ramblin' Randy" business card and invited her to follow along online. She was impressed with the massive itinerary that I passed over the counter to her. I needed her to know that a dozen more flights hinged on this first leg to Frankfurt. I found it interesting that she'd never heard of Royal Air Maroc, the airline that I'd pick up in Frankfurt to take me to Casablanca. (I had to show her my onward ticket.) It was an interesting exchange, and I thank God it ended well. It's one of my worst nightmares – worse than getting stranded somewhere: having a trip end before it even starts. I swear the whole thing almost gave me a heart attack. I can't wait until these damn Corona travel restrictions are over.
The Journey
I had a choice between flying into two cities in Western Sahara: Dakhla or Layoune. It was basically a coin-toss and I ended up choosing Dakhla. Not to be confused with Dhaka (Bangladesh) or Dakar (Senegal). They all sound very similar to the American ear. My day and a half worth of travel to get there started from San Diego to Dallas, where I'd enjoy my favorite burger at the new Whataburger in Terminal E. What a treat! Then, DFW to Frankfurt, where'd I'd endure a nine-hour layover, before a three-hour flight to Casablanca. And finally, a two-hour hop down to Dakhla. What a hassle, but it would make arriving even more rewarding. I had to work for it!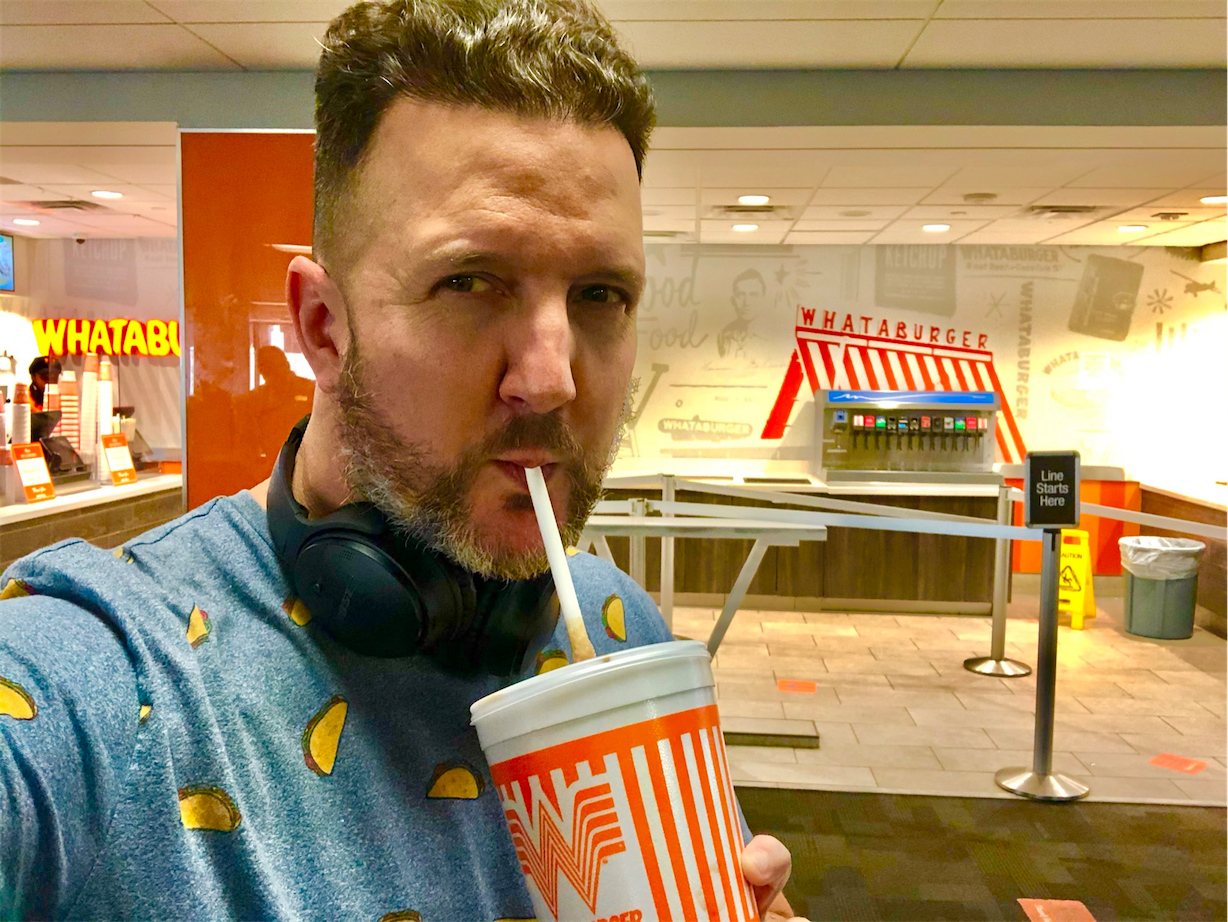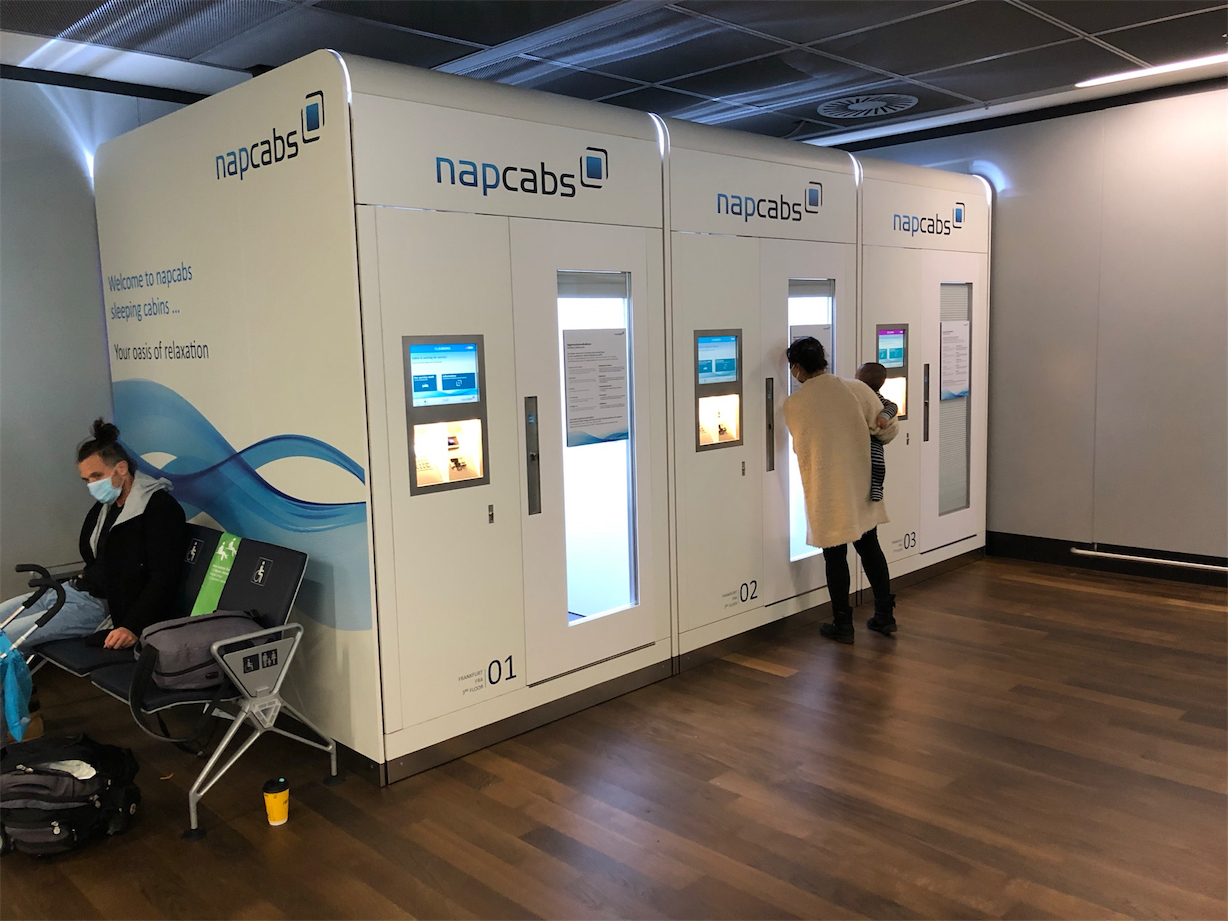 Dakhla in the Dark
A late takeoff from Frankfurt nearly caused a scrubbed mission to Dakhla. Thankfully, I arrived into Casablanca just in time to run to the next gate and jump on the bus that would take me to my next plane, parked out on the tarmac. Soon I was in my seat and heading south. Whew.
We arrived just before 1AM and a few minutes later I was in the back of a taxi, heading to the hotel. I didn't see much during the nine-minute ride, except the dusty roads under the orange street lamps and random strips of green neon haphazardly adorning random poles and gazebos. The bed was just what I needed and I was able to pack in a solid six and a half hours of sleep before my 9AM alarm jarred me awake. I had less than a day in Dakhla and I wasn't going to waste it sleeping.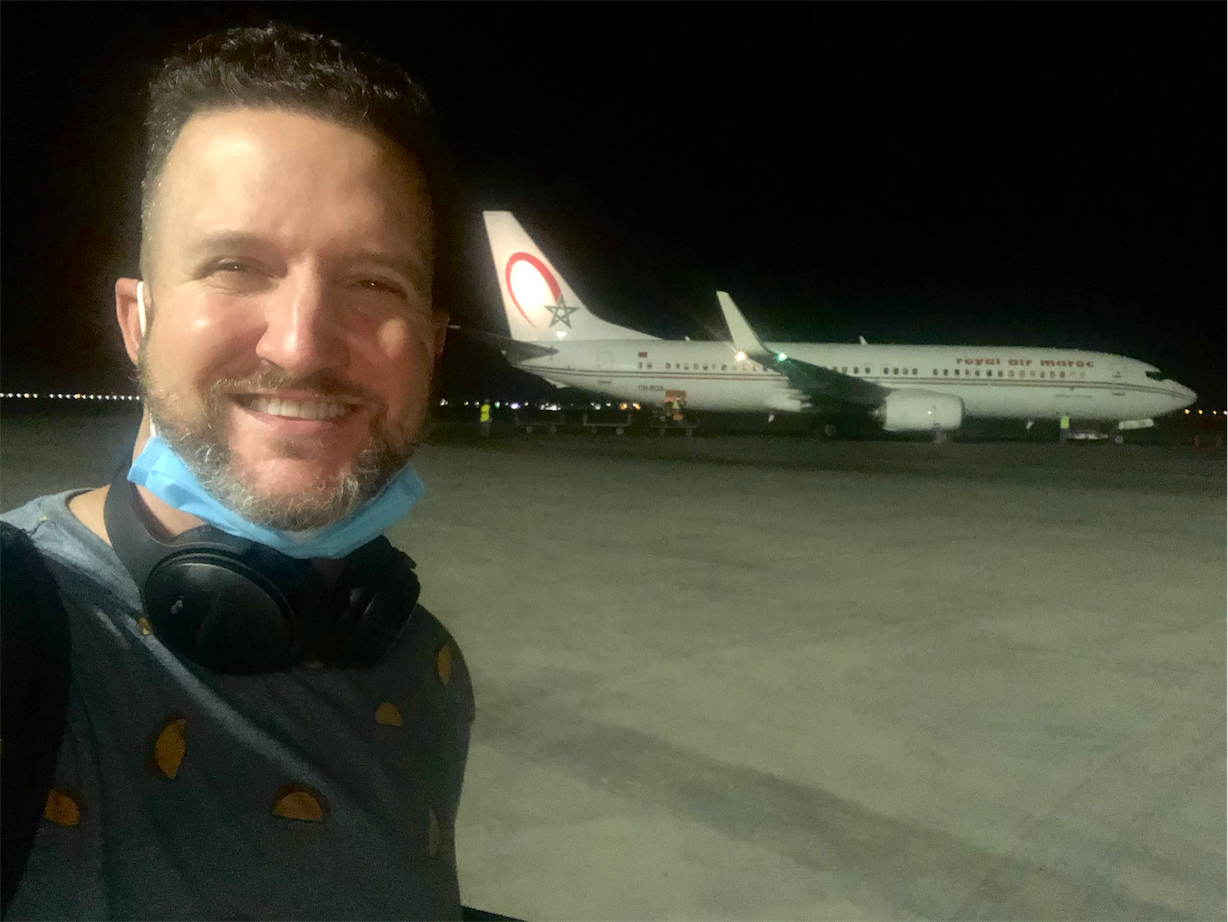 A Day in Dakhla
The first order of business was to a pay a visit to the newly opened Consulate of Guinea Bissau, in hopes I could get that visa out of the way. When the taxi didn't show up after five minutes, the hotel's owner, Muhammed, offered to take me. What a guy! All the embassies of Dakhla seemed to be tucked away together on a quiet street near the sea. It was cool seeing embassies from some of the lesser-traveled countries like Burkina Faso and even Equatorial Guinea. Different nations' flags of green, yellow and red fluttered in the wind. If I had time I would've enjoyed just walking the neighborhood to see how many different embassies I could spot. Interesting how many African countries use that same green-yellow-red color combination.
RAMBLIN' TIP: I stayed at the wow Hotel and I loved it! Clean, safe, modern (it's brand new!)…and most importantly, great service (Thanks Muhammed!) You can BOOK the wow Hotel HERE.
I had fun speaking my first bit of Portuguese on this trip: There was a very nicely dressed woman and man at the consulate. The woman was wearing a business skirt, and the man, donned a suit and tie – complete with a Guinea Bissau flag pin on his lapel. I was so pleased I was able to communicate with them in their national tongue, although the consulate wasn't issuing visas. They did assure me that the country was open for tourism, and that I could score my visa at an embassy – just not this consulate, yet. They smiled and were very friendly. I did wonder what all that man and woman did all day at the consulate. I was the only visitor. I mean, the Consulate of Guinea Bissau in Dakhla? What could that office possible serve?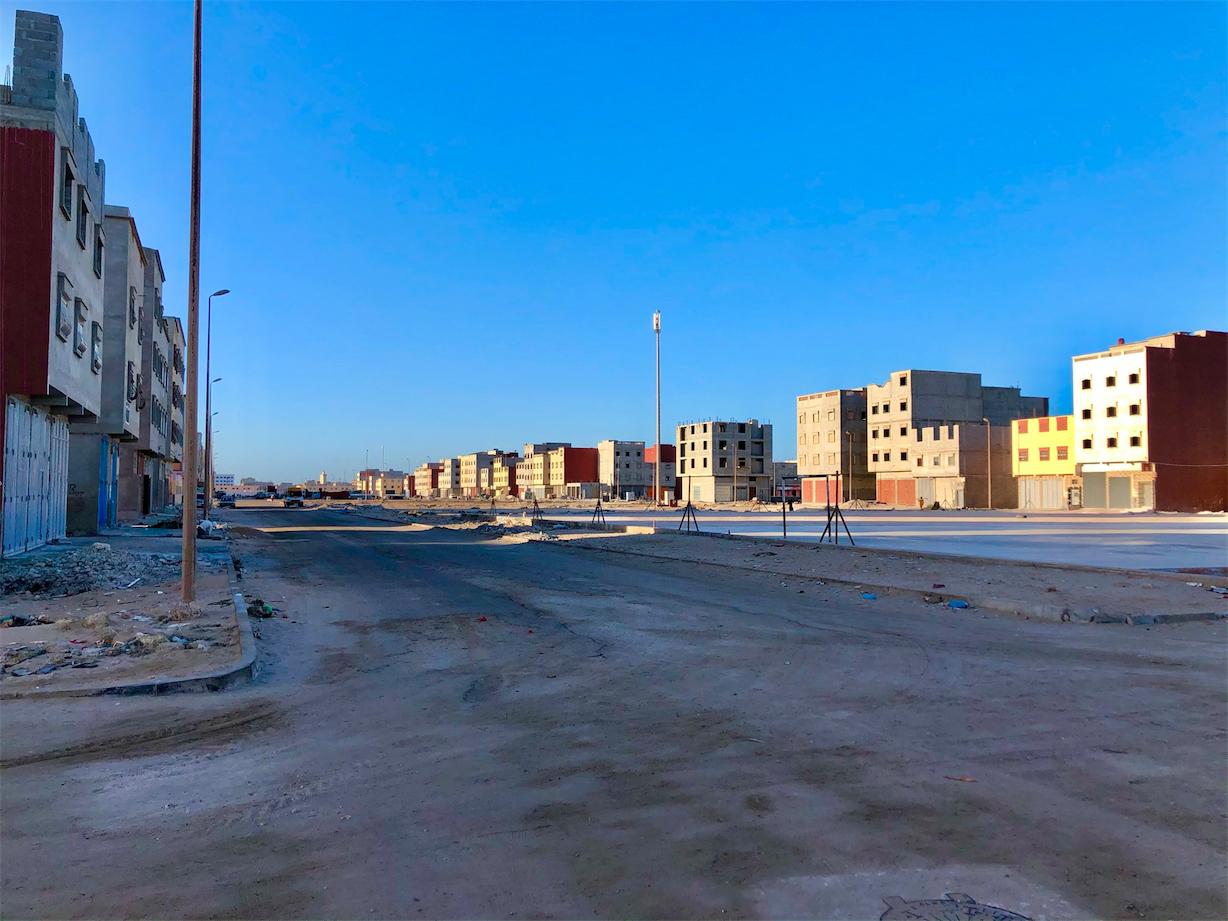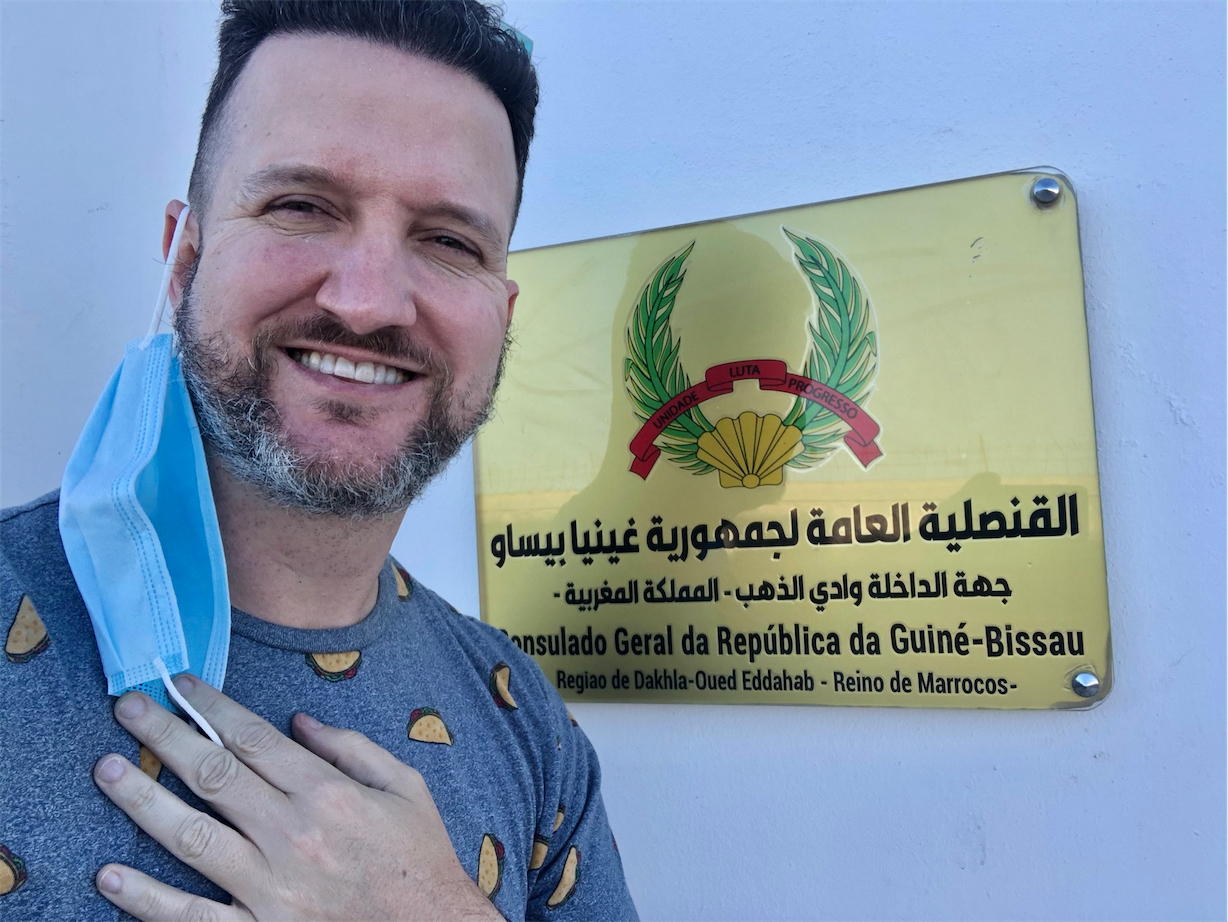 Foot Patrol
With my ride (Muhammed) gone, the day's exploration would continue on foot. The size of Dakhla is manageable to explore without a car, so I just began walking – in no particular direction, with no particular plan. Except for the kite surfing, Dakhla is not a tourist town, so my plan was just to mix in with the locals and see what life was like for people here.
By the way, I do recommend you go kite surfing here. Dakhla is located on a very thin peninsula. It's always windy here and there are a handful of kite surfing outfits, schools and even hotels made just for kite surfers. This place is supposed to be one of the best spots for the sport in the world. And honestly, yes, I thought about trying it – but only for a second. First off, I do not have the upper body strength to kite surf (much less even fly a kite!) and I would probably end up injuring myself. Really, it wouldn't be a good idea. But if you, on the other hand, are somewhat athletic and coordinated, I recommend you plan some kite surfing here – it looks just awesome!
I should admit to you now, I love the Sahara. Otherwise known at the Sahel region, it is the  is the ecoclimatic and biogeographic realm of transition in Africa between the Sahara to the north and the Sudanian savanna to the south. It's where brown skin turns to black. When I was kid, I assumed all Africans were dark as night. But when you get to know the continent, you realize the people are all different shades: White (and Brown) in the North (Libya, Tunisia, Morocco, etc.)…and dark Black in the south. The Sahel area intrigues me because it's the space in the middle of the continent where the skin color changes from light to dark – where the Arabs have mixed with the Africans and the result is just a beautiful group of caramel-colored people. So while I wouldn't visit any "attractions" or special sites per se today, that was perfectly okay with me. My mission would simply be to just soak in the sights, sounds and smells of this interesting town where the desert meets the sea. I'd put in a lot of steps today, are you ready to join me? Okay, let's go!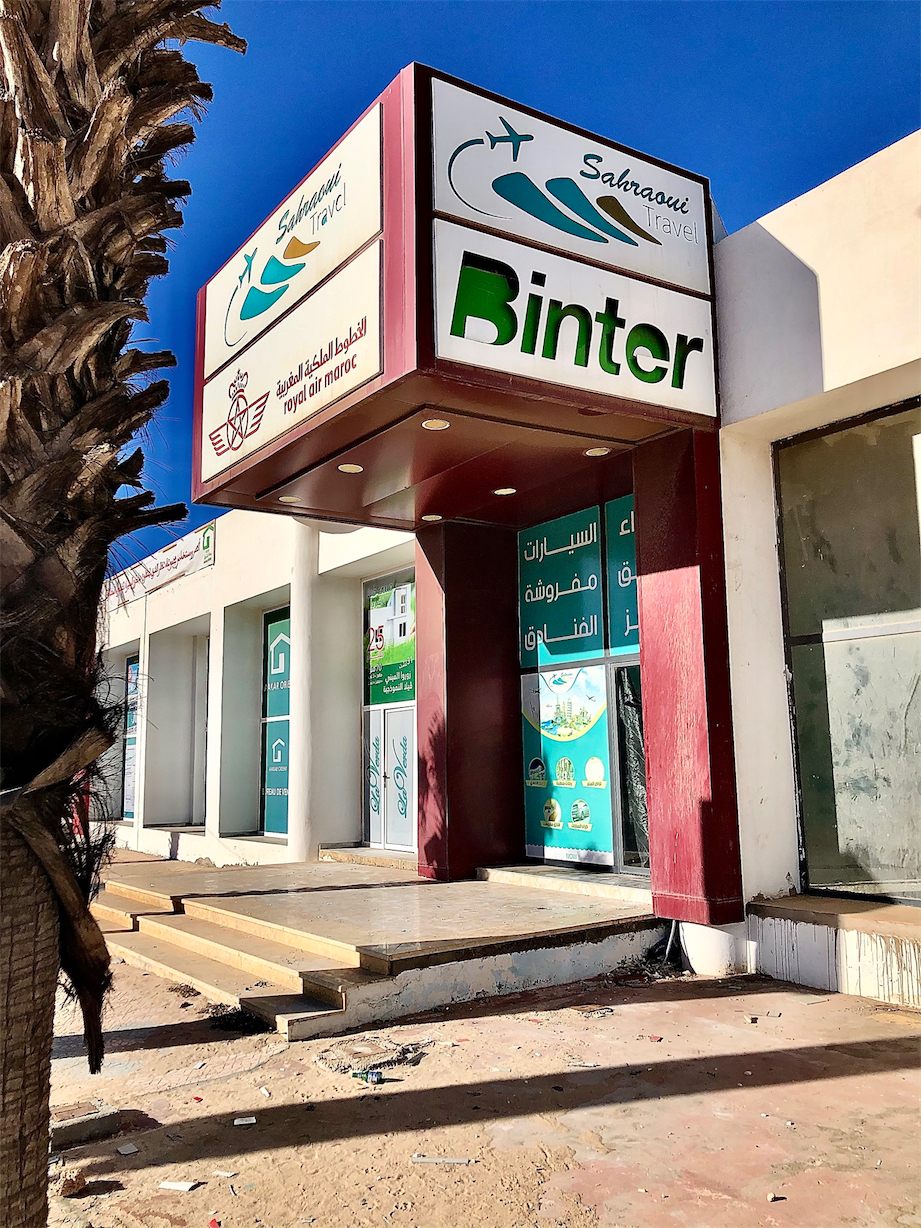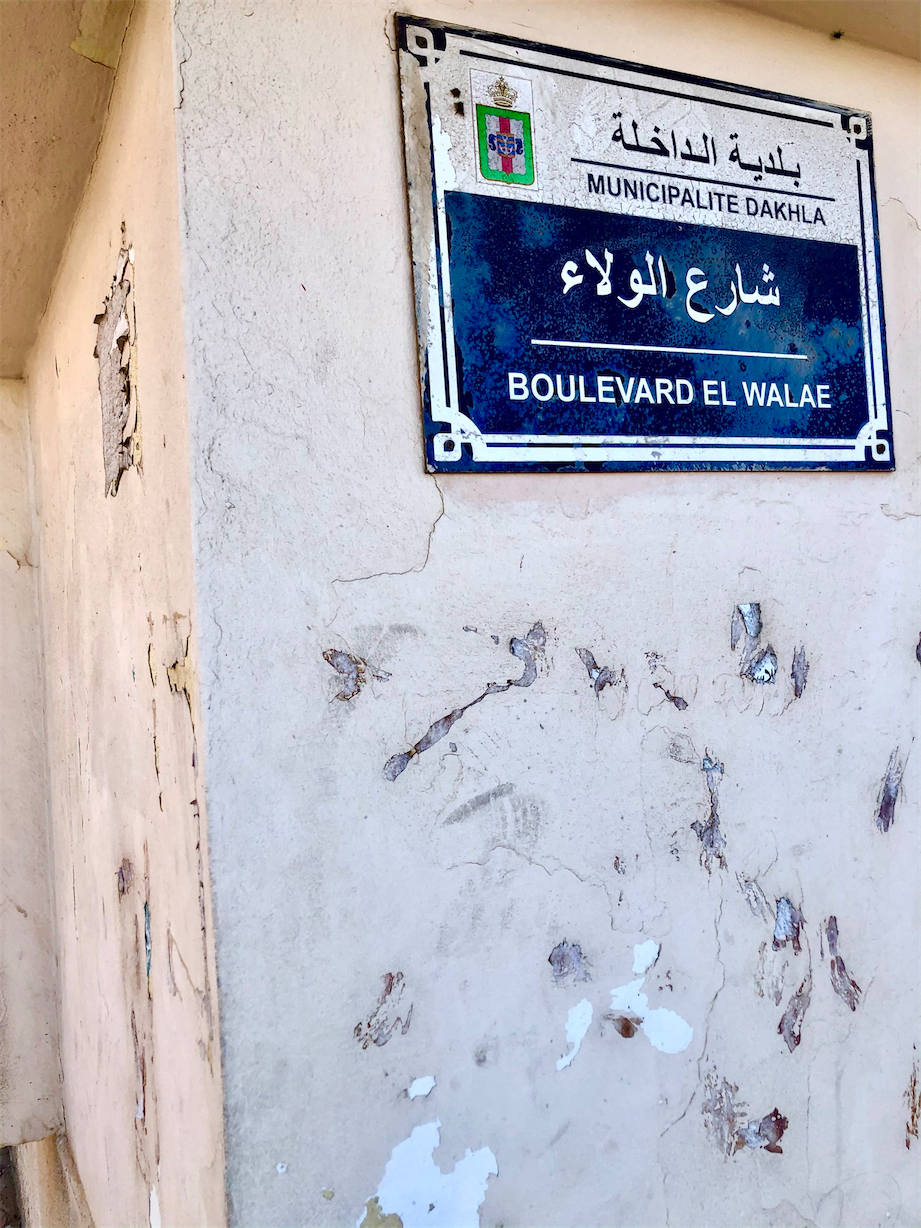 Dust Buster
I loved walking Dakhla. It was was super windy. A little dusty/sandy, although not as bad I expected. I drank in scenes common for this area but rare for me: a man riding on a cart pulled by a donkey…a boy pushing a giant cart of oranges through the street…women fully covered in colorful fabrics and men with head scarfs to protect them from the desert's harsh elements. Every now and then I would catch the smell of freshly baked French bread wafting through the air. The streets were moderately deserted and I rarely heard a car horn. Some of my favorite scenes were of kids walking to school. I imagine what a simple life it must be for them, living on this little strip of sand – they'd know no other way.
I'd forewent breakfast at the hotel and with over 10,000 steps in by 11AM, I was starving and needed fuel. I ducked into the Linares Café for a coffee and a great plate of scrambled eggs and fresh bread. It was just what I needed for the trek ahead.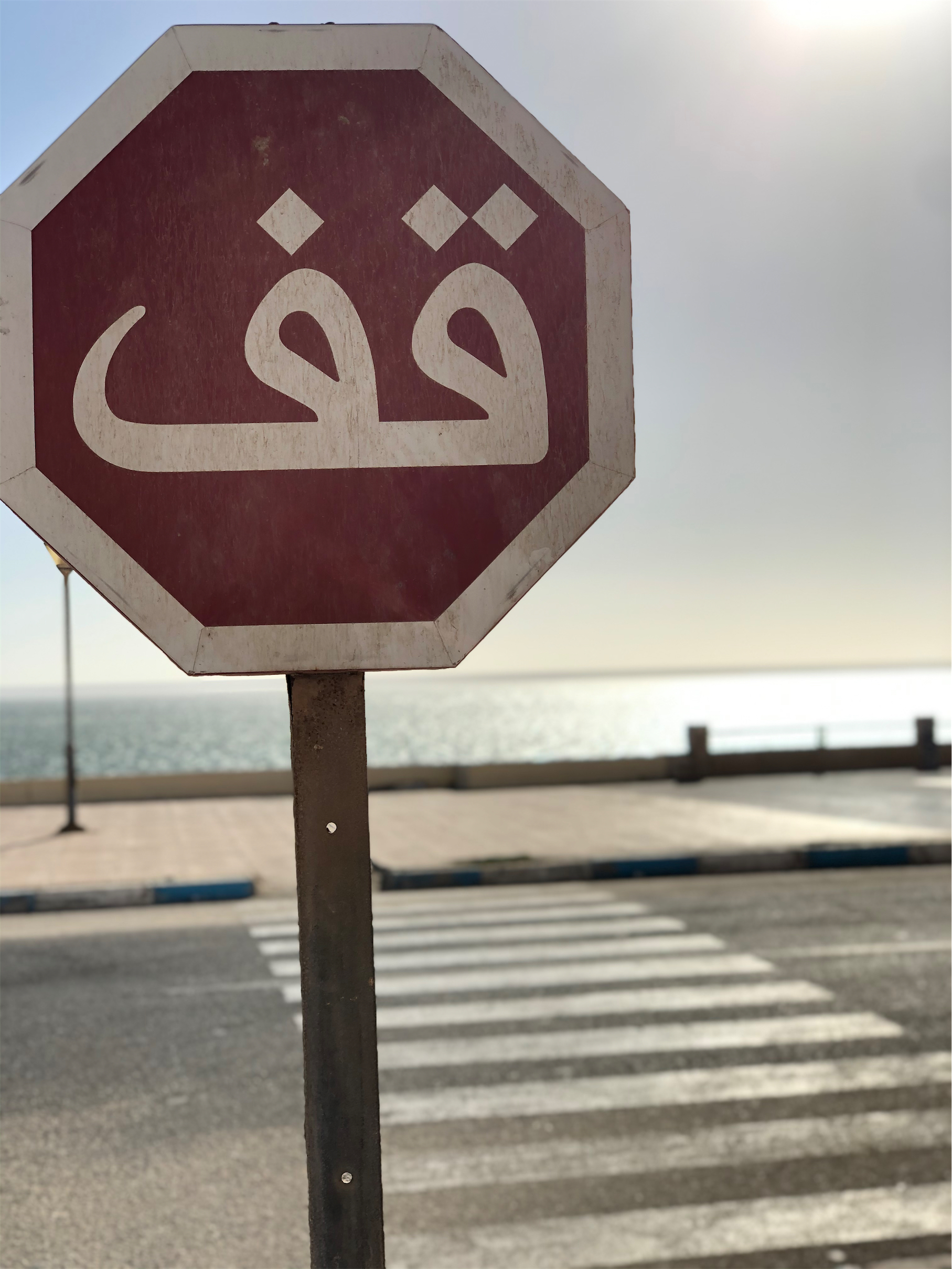 Sights and Sips
I had such a nice time wandering the streets of Dakhla as I criss-crossed down both commercial and residential streets. It was a tad chilly in the morning, but soon the sun had warmed up the peninsula just enough to make it perfect walking weather. Per my standard m.o., I browsed the aisles of the local grocery store, checking out the cookies, chips and soda on the shelves. It wasn't long until the colorful signs of Jus Ismael lured me in for a seat and a fresh orange juice. I'd been traveling a ton, going fast, and getting little sleep – I needed the vitamin C and this was a great way to get it in.
Souks of Hazard
I was pleased I'd walked right up to the main souk (market) of Dakhla without having to consult my map – Dakhla is that small. This was a pretty small, mostly indoor market, with everything you'd expect: fish, meat, spices and produce. And my favorite part: the vendors here were some of the friendliest I'd ever met. Not only did they allow pictures, they encouraged them. I even managed to get a few selfies in, too. Not the biggest, but Marche Couvert El Massira was definitely one of my favorite souks, due to its quaint appearance and friendly people – a far cry from some of the African markets where you'll get yelled at, chased, and sometimes worse for trying to sneak a pic.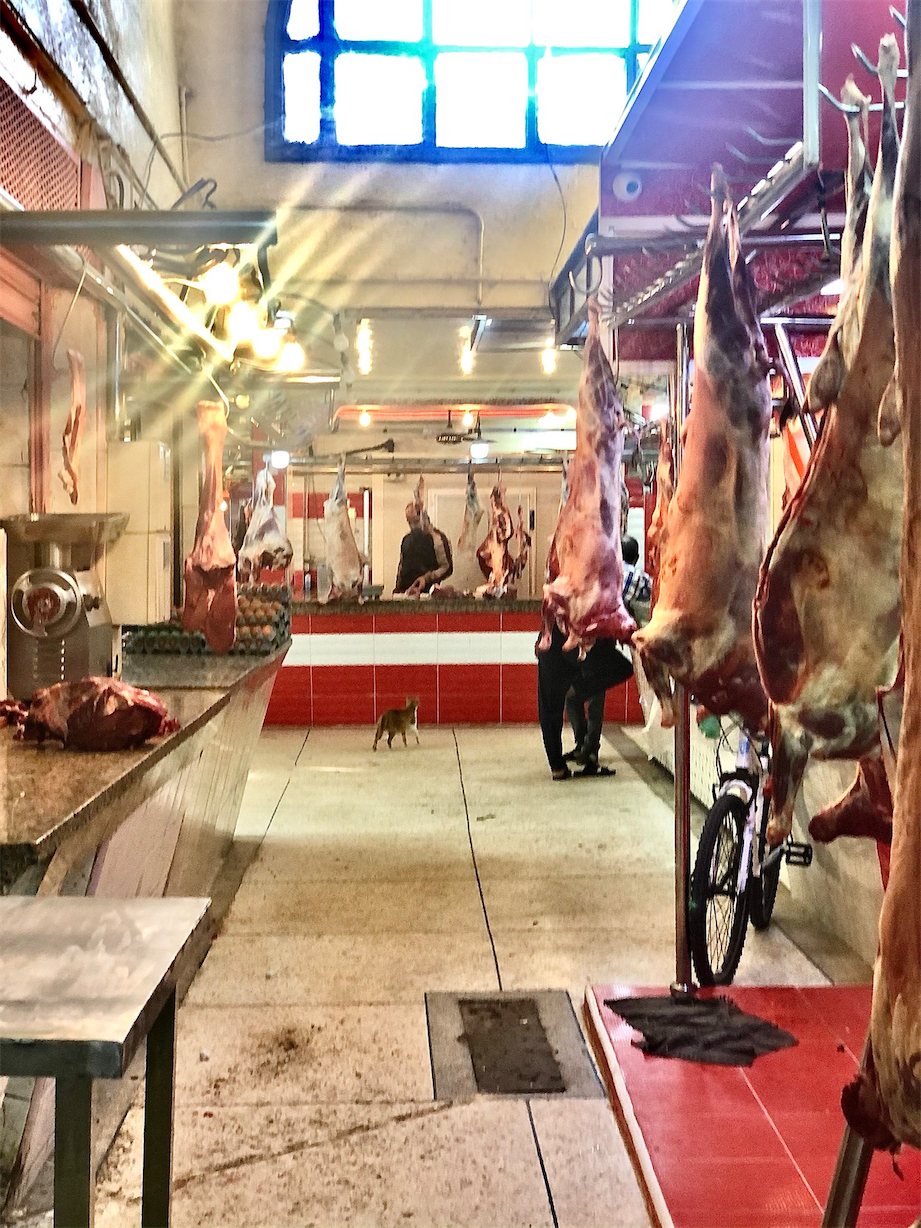 The Wanderer
Over the next two hours I made it a point to just get completely lost in the city. I trekked along the sea, through residential neighborhoods, by mosques, and through industrial areas. I stopped at a small café for another coffee and enjoyed eavesdropping on the conversations going on around me. Though I couldn't understand the words, I totally comprehended the laughs. Later, while walking past a mosque in a busy residential district, the call to prayer sounded more like an air raid siren. My last stop would be a third café, with views of the water, where I'd enjoy a croissant and a hot kettle of traditional Moroccan tea.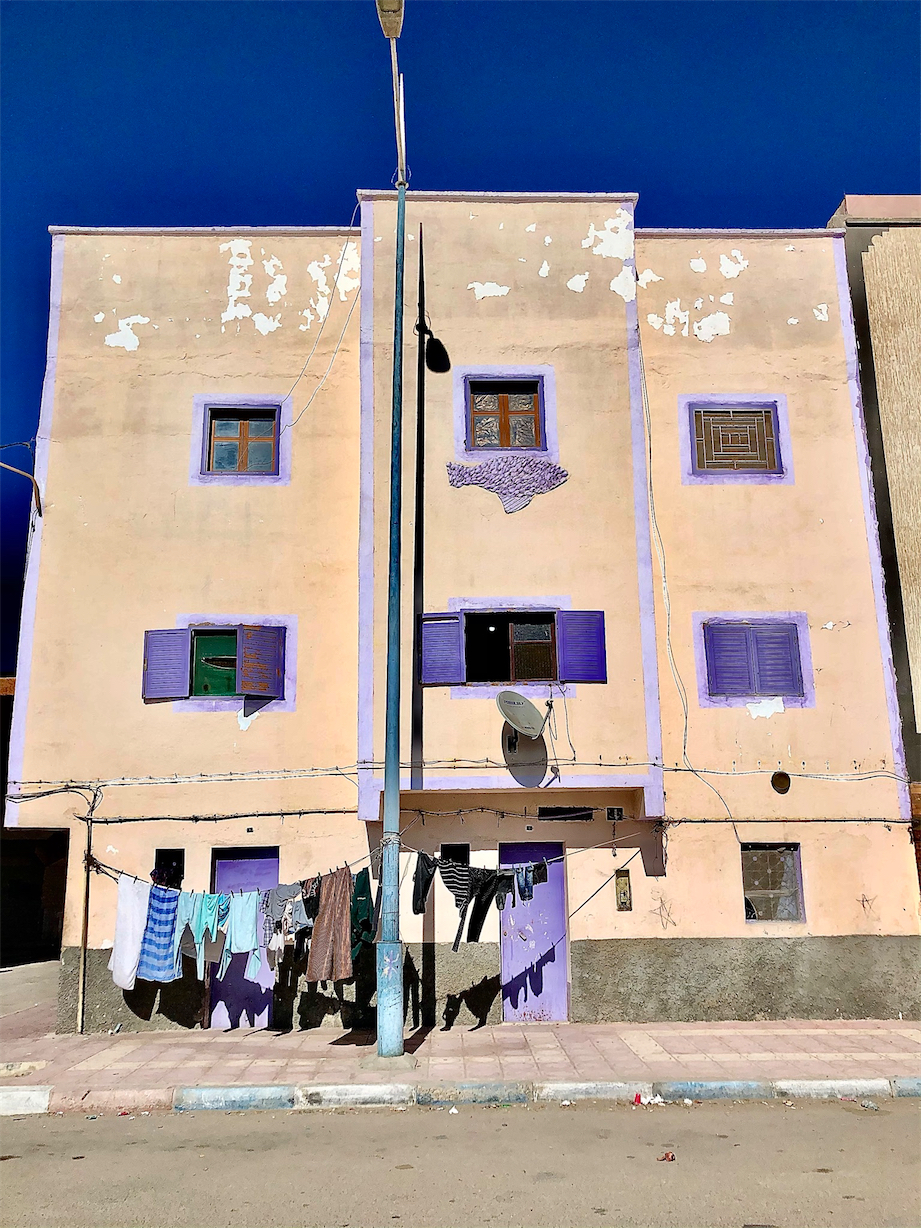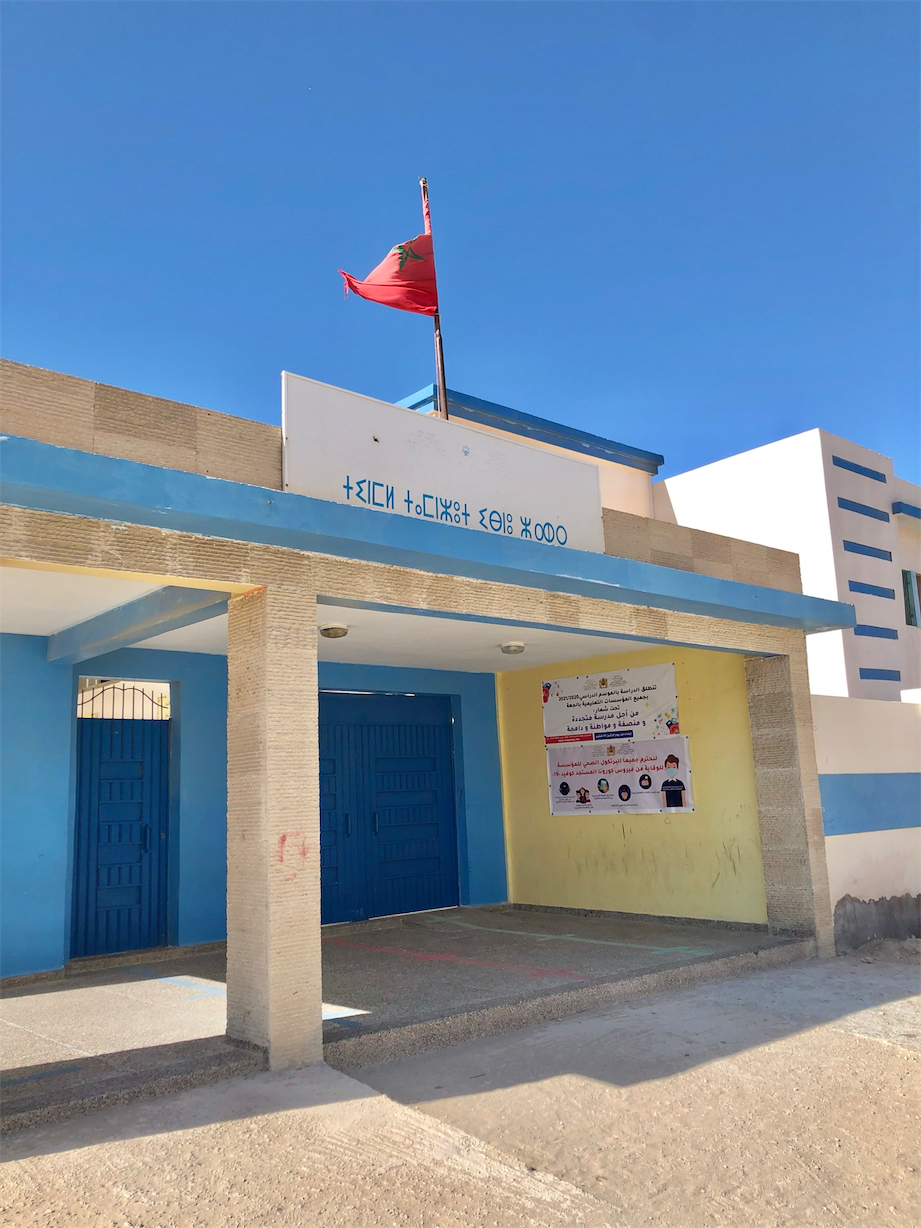 *Muhammed got back to me regarding the text/language in question. Amazigh is a Berber language of the Afroasiatic family.
Sayonara, Sahara!
I really liked Dakhla…for so many reasons. It was laid back, relatively quiet and a little mysterious. Safe, calm, sandy. The handful of people I interacted with were extremely nice and welcoming. From the hotel manager, to the chicken butcher, to the waitress at the café – lots of smiles and conversation. No Wal-Marts or McDonald's…not even a KFC or Subway, which seem to be everywhere! Very little English spoken. Not one tourist in sight (they are there, but probably keep to kite surfing.)
I have a running list of places I'd want to "hide out" and never be found, should I ever do something dumb and have to flee the country. I've added Dakhla to that list. I'd enjoy laying low here if I had to.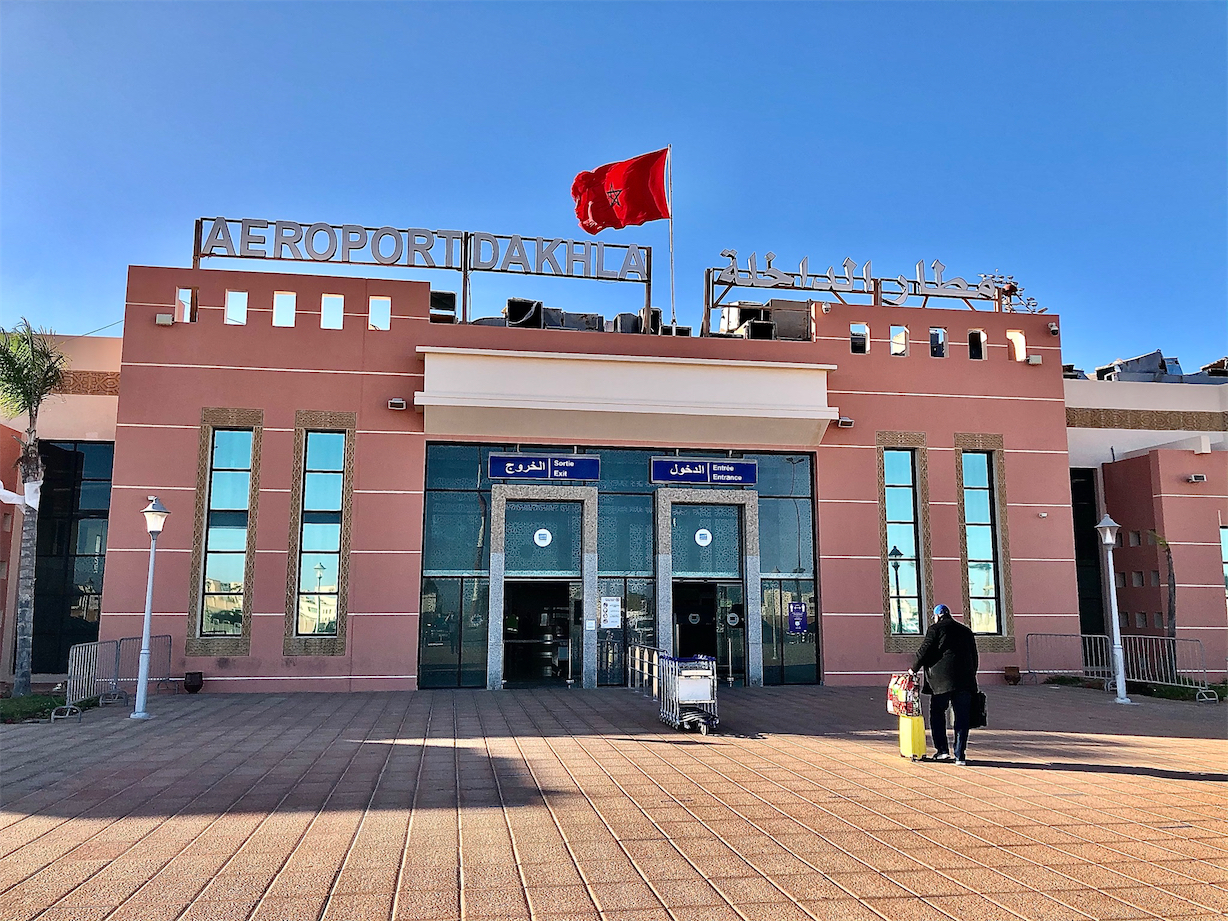 This entry was posted in
Africa