More Balls Than Brains
Adventurous wanderlust…or just plain fool? There's a fine line between the two, and 2016 surely proved to be my most extreme year of travel as to date. 
Upon gaining knowledge of one of this year's itineraries, my uncle warned me that I have "more balls than brains" during a virtual finger-wag on Facebook. The phrase stuck. He's not wrong.
I don't know what makes me so fearless when it comes to venturing into such rogue and straight up dangerous nations. I'm not a badass in any other way. I'd never ride a motorcycle, have no tattoos, and won't even ride the Tower of Terror at Disneyland.
I've only been in two fights in my whole life: both during eighth grade. I won the first one. I wasn't so lucky the second time.
What I'm saying is, I am in no way a tough guy. I'm the guy who calls a handyman to plug in my washer and dryer and couldn't even fathom changing a tire by myself and make my girlfriend kill the spiders. So how the hell am I going to places most black-belts wouldn't even dare consider, with almost no hesitation?
The truth is, I don't have an answer; just the overwhelming desire to experience every country on this earth; and the more I travel, the more I yearn to see the most bizarre and less-traveled places. Unfortunately that includes some nations that land on the State Department's "Do Not Travel To" list. But then again, I've never been one to follow rules.
.
The Destinations…

1. North Korea
Date of travel: May 2016.
Why dangerous: You can be arrested and held in North Korea indefinitely for infractions like leaving a bible behind, removing a banner from a wall, or having the wrong stuff on your laptop. There are no American diplomatic offices or embassies in North Korea. You're on your own.
My scariest moment there: Being held up at immigration when trying leave North Korea, while seeing my entire group pass through effortlessly. Something was definitely up, but I never found out what the issue was.
My favorite part: Cruising around Pyongyang, seeing all the giant propaganda artwork that I'd seen hundreds of  times in documentaries–but now, I was seeing them in person! I felt like I was in a movie. It was surreal!
If you go: Just follow the rules. They are simple, and very well outlined. If you can behave yourself, you'll be fine. Contact Young Pioneer Tours.
.

2. Venezuela
Date of travel: July 2016.
Why dangerous: Once one of the richest nations in the world, today Venezuela is collapsing. Due to the recent oil crash, Chavez's once idealistic socialist empire has spun out of control, leaving its people poor and starving. Shuttered government offices, widespread food shortages and failing hospitals have all contributed to the failure of this state.
My scariest moment there: Due to having a very competent guide by my side almost every step of the way, the only scary moment for me were few moments I was alone during my arrival at Simón Bolívar Airport, dubbed "The World's Most Dangerous Airport." I'd read so much about how scary the airport was, but no issues for me there!
My favorite part: While walking through downtown Caracas, still paranoid and with my guard up, I stumbled upon a public square where a DJ was playing classic salsa music. A group of about a dozen people, mostly senior citizens, were dancing with such passion and big smiles on their faces. For a country in the midst of such turmoil, these folks were able to escape it all, if just for an afternoon, through the power of music. It brought me to tears; it was so beautiful!
If you go: Book a tour and even a driver to and from the airport, in advance. The airport taxi drivers cannot be trusted. I used Taxi to Caracas for both the tour and my airport transfers.
.

3. Mali
Date of travel: December 2016.
Why dangerous: There are numerous warnings from the State Department, among other organizations, regarding high levels of extremist activity and risk of attacks. There is even a caution to pilots, outlining the chance of encountering "rocket-propelled grenades, anti-aircraft fire and shoulder-fired man-portable air defense systems" while flying over Mali. That's some scary sh*t!
My scariest moment there: Not really any scary moments, although it was interesting to witness so many armed soldiers along the road, one about every two hundred feet. They lined the streets for miles and miles on the morning the President was to be transported to the airport.
My favorite part: Walking around the artisan market. I'd never seen so many amazing handicrafts–some really outstanding pieces: masks, chests, statues, etc. If I only have room in my bag!
If you go: Use a guide to show you around. I used Continent Tours and was really happy with my guide.
.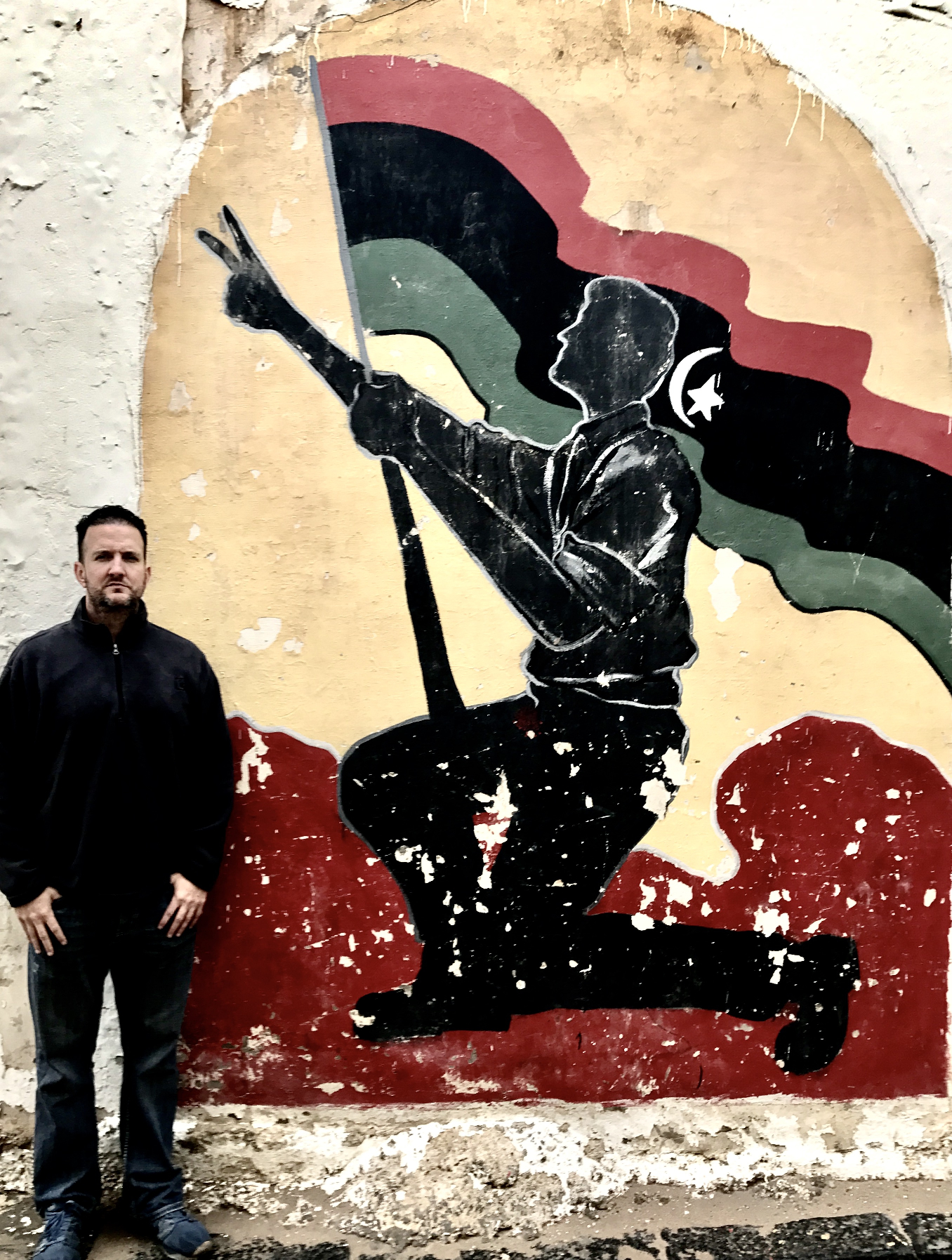 4. Libya
Date of travel: December 2016.
Why dangerous: The nation has been in chaos since the overthrow of Gaddafi, without a stable government in place. Instead, a number of "militias" control different parts of the country. Terrorist attacks are common and foreigners are kidnapped often.
My scariest moment there: A tie between three actually. One: arriving and not finding my guide in the airport–I was all alone for a few minutes and tried my best not to panic. Two: not being able to fall asleep because of gun and canon fire. Three: being interrogated and searched by airport police when trying to leave Libya.
My favorite part: Walking through Tripoli–such a beautiful, historic city–with no other tourists! Not a one! I was touching the Arch of Marcus Aurelius, constructed in 165 AD…and it was just me! It was like a dream!
If you go: Libya is tricky. Research it first, and if you decide Libya is for you, contact my friends at Sherwes Travel for tour details.
.
Date of travel: March 2017.
Why dangerous: South Sudan's a mess. The world's youngest nation became was born a failed state before it even had a chance, due to an ongoing civil war and famine.
My scariest moment there: South Sudan was more chill and seemed more "normal" than I expected, although photography isn't allowed…how crazy is that?! Having my car stopped after dark by gun-toting militia was a little unnerving, but other than that, nothing too scary.
My favorite part: Popping in on a radio station in the capital. They invited me in and I got to hang in the studio.
If you go: Allow plenty of time to do your research and set up a fixer. Visas can be difficult.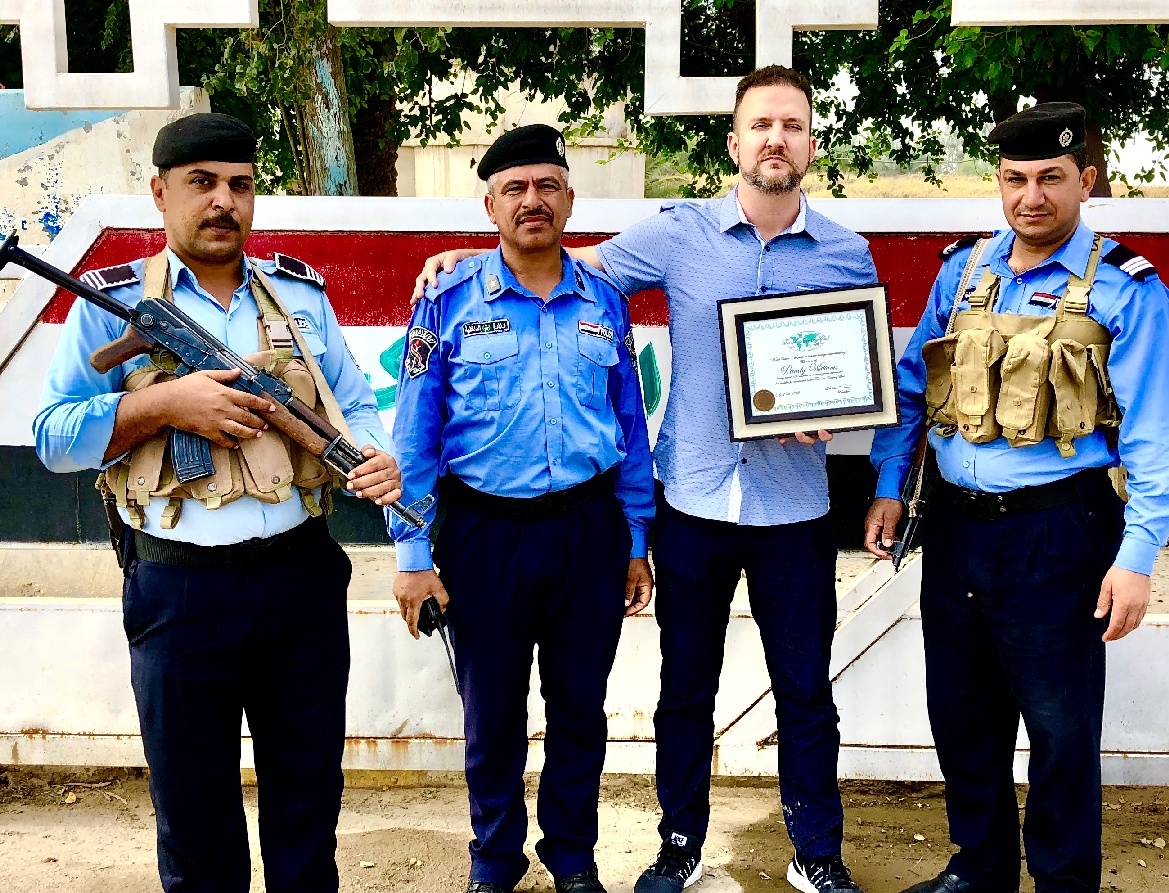 Date of travel: April 2018.
Why dangerous: Reading the State Department's travel warnings sure paint a bleak picture of Iraq: kidnapping, attacks, explosives, militias. The country is still recovering from a long war and all the damage from Isis. Cities like Mosul are no-go zones due to all the active mines and booby traps left behind by Isis.
My scariest moment there: I'm happy to say that I was not frightened for even a minute. Maybe it was our expert guide, or the fact that the cities were so well protected–even the Iraqi police were ultra friendly, posing for selfies. I traveled to Najaf, which is safer than Baghdad and much, much safer than a place like Mosul.
My favorite part: Exploring Saddam Hussein's palace…getting to wander the corridors of this massive mansion, perched high upon a hilltop overlooking Babylon. It was absolutely exhilarating!
If you go: You'll need a guide and a fixer on the inside just to get permission and a visa to enter the country! Talk to my friend Gianluca at Soviet Tours!
Date of travel: July 2018.
Why dangerous: Actually, residents of Somaliland will argue that they're not part of Somalia; Somaliland is actually an independent republic within Somalia, and much more peaceful and chill than Somalia-proper.
My scariest moment there: Actually, my whole time there was fine. Somalilanders are proud of the peace in their region, and I had a great time!
My favorite part: Touring Laas Geel: a collection of cave art dating back to 9,000 BC…that's old! And I was the only one there…quite an experience!
If you go: Contact Safari Travel Tour and Culture. They took care of everything, including airport transfers, hotel, security and my trip to Laas Geel, which requires special government permits.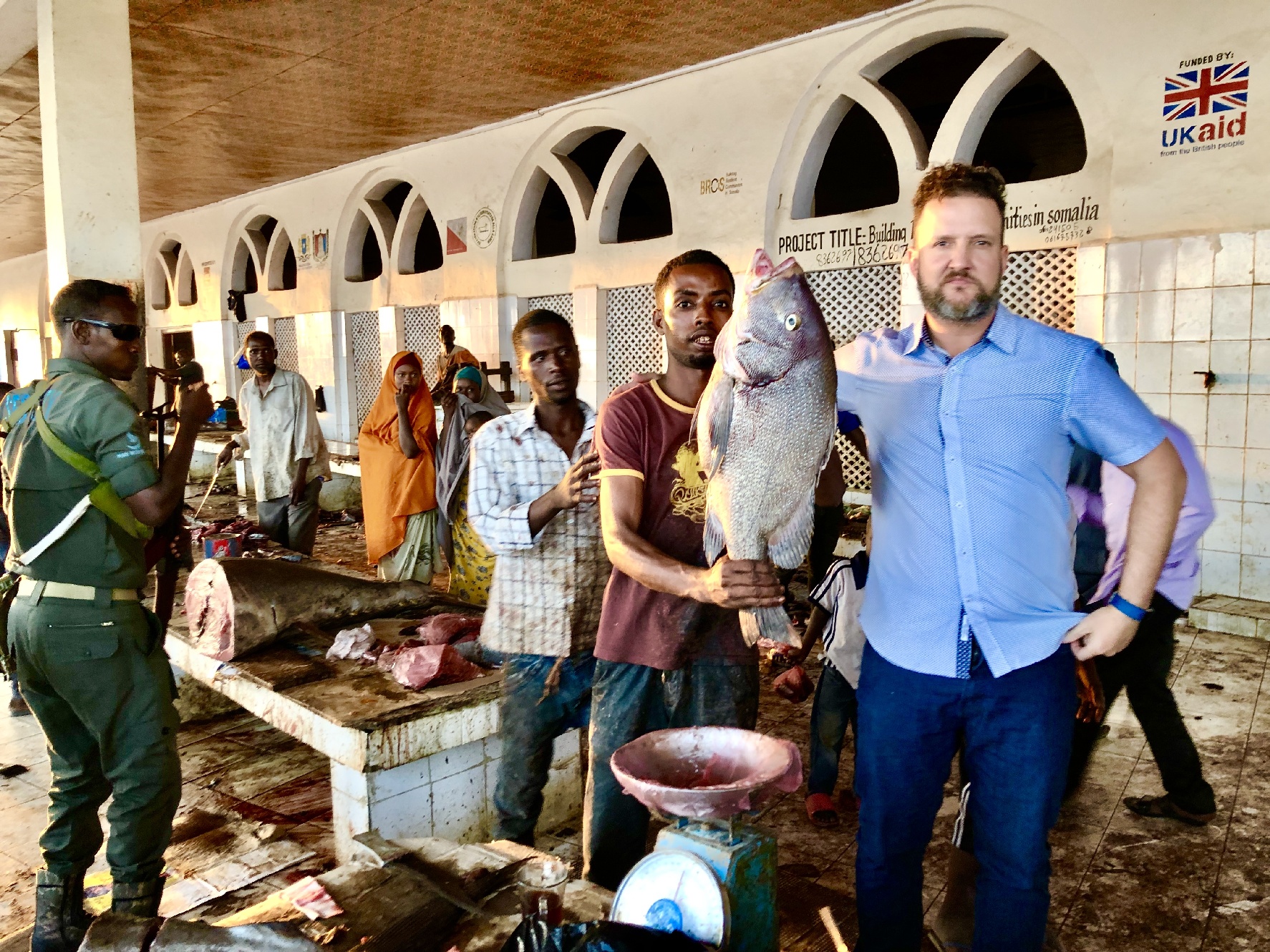 Date of travel: December 2018.
Why dangerous: Somalia is on record as being the most lawless state on the planet. The government has yet to get a grip on terror groups like al-Shabab while car bombs and suicide blasts are an all to common occurrence here.
My scariest moment there: All seemed tranquil behind the secured walls of The Peace Hotel, but once I exited the property and was outside of "the green zone," I was fair game. Though I did ride in an armored vehicle with eight special-ops security dudes with big guns, I was concerned about the attention I attracted.
My favorite part: Though tense, touring old Mogadishu was awesome. It's actually a quite charming, ancient seaside village, once you get past all the bullet holes and mortar blasts.
If you go: Do lots of research. There are handful of logistics companies that will arrange a tour and security, but be prepared to pay a pretty penny. Don't look for the cheapest package…this is your life we're talking about!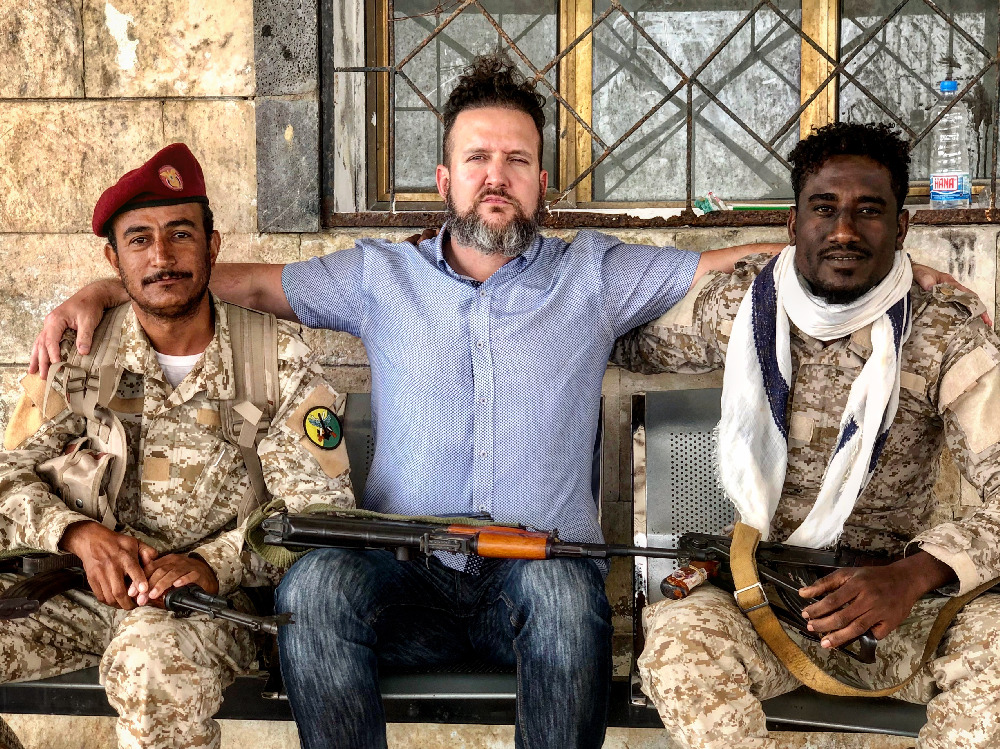 Date of travel: January 2020.
Why dangerous: One of the Arab world's poorest countries, has been devastated by a civil war and been dubbed one of the worst humanitarian crises in the world. Terror organizations run rampant and kidnappings are a part of everyday life here.
My scariest moment there: None, actually! Albeit it was a quick in-and-out trip to grab lunch in Hawf, everyone was friendly and there wasn't a tense moment. I did find it crazy that everyday citizens carried big guns (I witnessed a man pick up a to-go order at a restaurant with an AK slung around his shoulder!)
My favorite part: Meeting the curious street kids.
If you go: Read my blog and reach out to me for contacts. I'd be glad to help.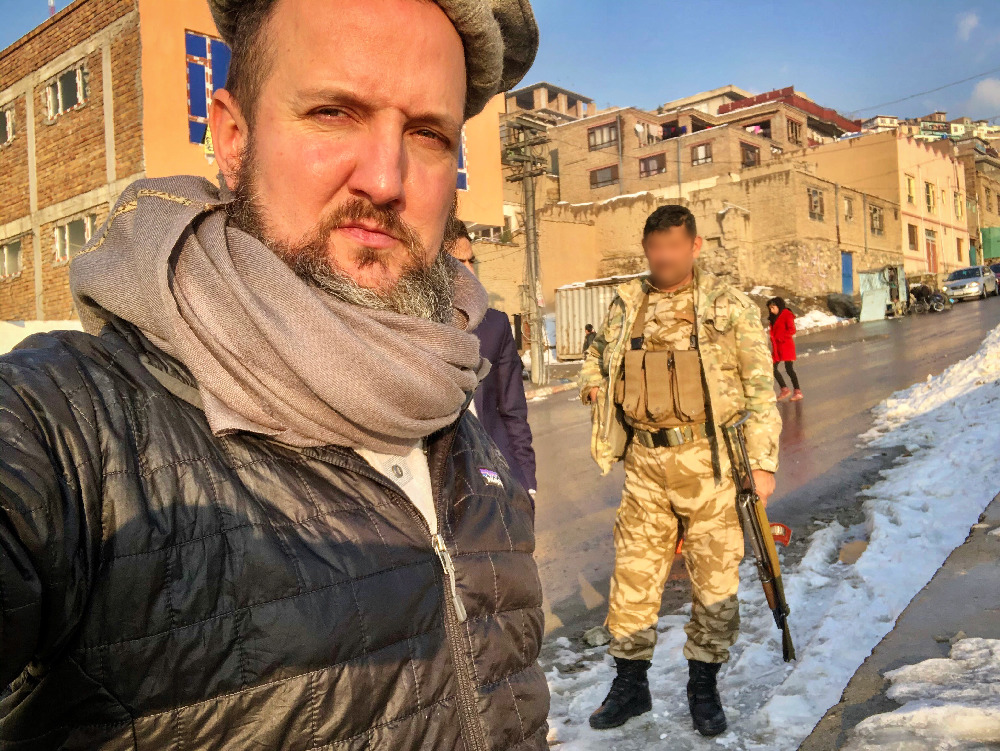 Date of travel: January 2020.
Why dangerous: Afghanistan is officially the least peaceful country in the world and the site of the most violent conflict, according to the Institute for Economics and Peace's annual report. Since the US-led invasion in 2001, Afghanistan has never been as insecure as it is now. The Taliban control more territory than at any point since the removal of their regime 17 years ago.
My scariest moment there: There was actually nothing scary about my visit here. Everyone was nice to me and I am happy to report there wasn't tense moment. The only thing worrisome was that I was in Afghanistan the week that the US assassinated Iran's major general Qasem Soleimani…I had many friends message me, warning me to "get outta there, fast!"
My favorite part: Kabul's street scene was beautiful! I passed kids in the median selling balloons that said "I Love You," wooden stands on the side of the road with big bags of water housing goldfish hanging, and carts of apples with old fashioned hand-juicers lined up along the sidewalks. It seemed everyone was working: If it wasn't vendors on the street, it was men moving wheelbarrows, loading trucks or carrying big sacks. It looked like a movie scene from the 1920s. And certainly not the Afghanistan I grew up seeing on the news.
If you go: There are a ton of tour companies providing services in Afghanistan. Stay longer than I did to explore more.
Date of travel: March 2023.
Why dangerous: Damascus and many other places in Syria are actually much more secure these days. The biggest threats, I believe, are the random missile crashing down who-knows-when or where from a neighbor…but in reality, you're more likely to be struck by lightning. Of course, years ago ISIS and other radical groups terrorized much of the country, but the truth is, visiting with a tour company nowadays is pretty chill.
My scariest moment there: None, actually! After all this travel, I've learned how to not get rattled and that most places are actually super chill and not nearly as scary as the news makes them out to be. Ironically, my scariest moment on this trip was when I thought I might not make it in!
My favorite part: Just getting in! I'd flown all the way to Beirut (7,500 miles) only to find out my visa to enter Syria had not been approved yet. I spent nearly a week pacing the streets of Lebanon, on pins and needles: I was so afraid that my papers wouldn't clear. And they didn't, until the eleventh hour! I'd miss 80% of the tour, but just finally being stamped in and getting to explore the streets of old Damascus was one of the most thrilling afternoons of my entire life.
If you go: Book a tour with Golden Team. They're the best.
.
—
Ladies and gentlemen, this concludes The More Balls Than Brains Tour…for now!