One of the many qualities that make a good journalist and employee, is someone who grasps the concept and understands the importance of following simple instructions. But while Monica Drake has reminded applicants that emailing and direct messaging her will not help the cause, it's apparent many still are doing just that. That's why I'm here to help.
Here are 14 activities that you can do instead of emailing Monica. Have at 'em!
1. Take Your Mom to a Beer Tasting
Remember when you were small and you'd make arts and crafts for your mama? She'd be so excited to receive your drawing, Popsicle stick creation, or homemade greeting card, right? Truth is, she'd appreciate a beer so much more. Also, drinking and texting is never a good idea, so this should eliminate the chance of you sneaking over an email to Monica.
Pictured: My mama enjoying a selection of suds at a pub in Bruges, Belgium.
2. Run Some Stairs
You're going to need to work off those beers. Find a fun staircase to climb and get to steppin'! You'll be concentrating too hard on the stairs to mess with your phone–one misstep and your teeth would hit the concrete–so you definitely won't be emailing Monica during your workout.
Pictured: The stairs of Rue Colonel Haouas in Algiers.
3. Listen to the Radio
Turn on some tunes to calm your nerves. The right music can transport you to another world and definitely get you thinking about other things than emailing Monica.
Pictured: Me and WBLS Program Director Skip Dillard.
4. Treat Yourself to a Special Coffee
Skip the Starbucks and pick a new place–somewhere special. You deserve it. You'll be using your phone to capture selfies of that awesome new latte you discovered; not to construct any Monica-targeted emails here!
Pictured: My coffee at The Walled Off Hotel in Bethlehem.

5. Buy a Hat
The art of hat-wearing seemed to have gotten lost over the last half a century. Be bold. And don't email Monica while wearing your cool new hat. Your hands won't be free in case a gust of wind comes along–you'll need your hands to "hold on to your hat!"
Pictured: With new friends at Souq Waqif, Doha, Qatar.

6. Go For an Evening Cruise
Find a boat and enjoy the sunset. Make sure to leave your phone ashore. It will help you better enjoy the scenery and keep you from emailing Monica.
Pictured: Zio River, Togo.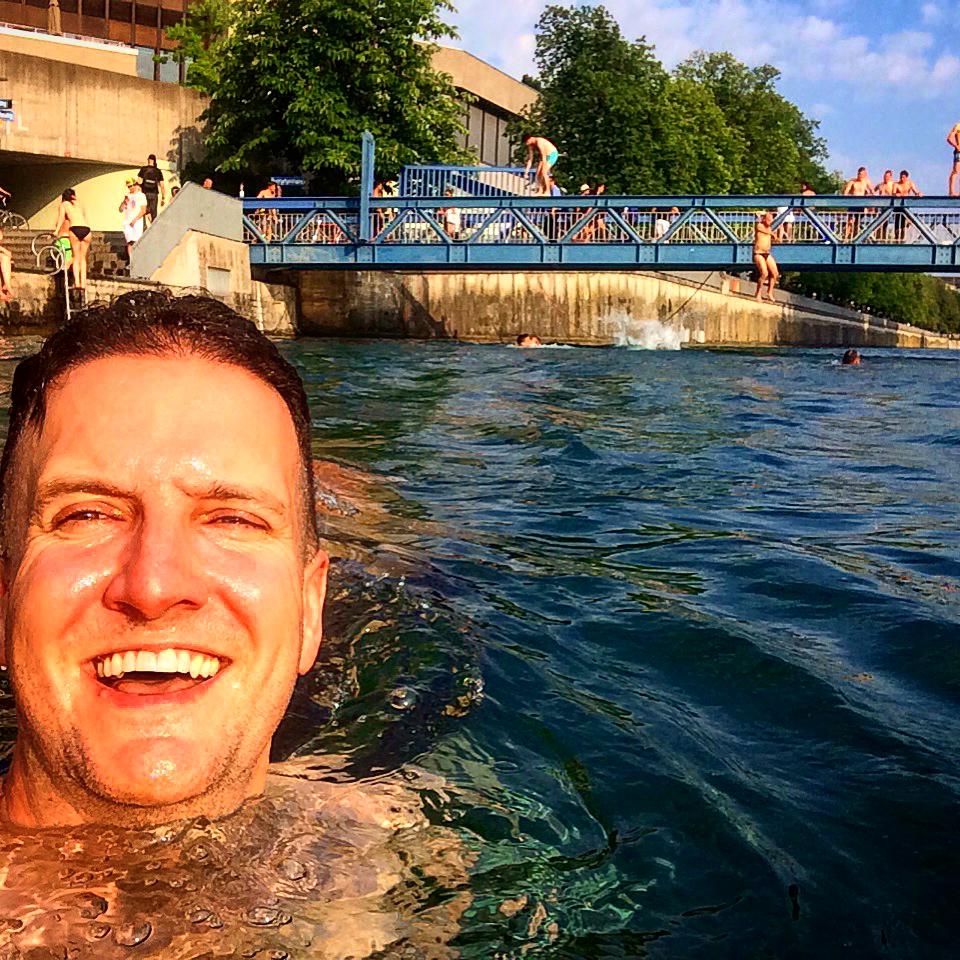 7. Jump in a River
I mean, not any river. Make sure it's safe and there are lifeguards around. Don't die. Once you're in, your hands will be too busy fighting the current to DM Monica.
Pictured: Enjoying a hot day in the cool waters of the Limat River, Zurich.

8. Grab a Slice at Ray's
Order something with a lot of sauce. Then don't even try and email Monica. You'll get sauce all over your phone, and no warranty or phone insurance plan covers pizza sauce, I checked.
Pictured: Ray's Pizza, New York City.
Fun fact: I will actually be in NYC later this week!
9. Meet Some New Friends
Spending quality time with people you care about means keeping your digital devices put away while you pay attention to the people you're with. And if your phone is in your pocket, you won't be emailing Monica.
Pictured: Me and a couple new friends in a remote village of Togo.
10. Find E-40 and Learn Some Bay Area Slang
Have a hella hyphy hang with the Yay Area hip-hop king. You'll need both hands to ghost ride the whip, so you won't be able to email Monica, yadadamean?
Pictured: Me and E.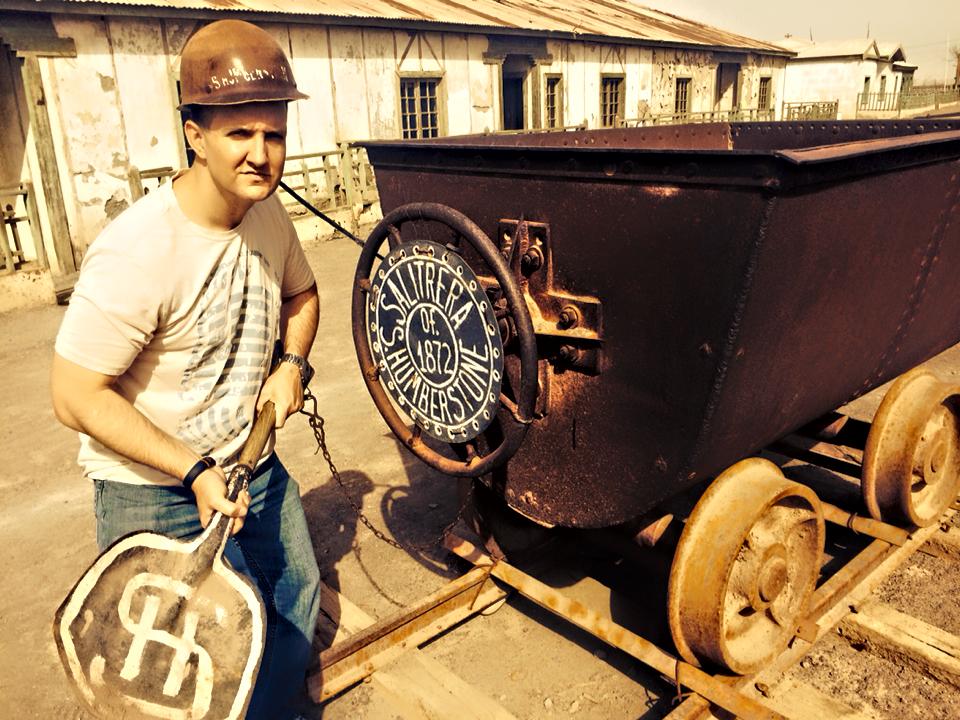 11. Do Some Manual Labor
Dig a hole, mow your lawn, paint a fence. Idle hands are the devil's workshop, so keep 'em occupied and you're less likely to fall into the temptation of emailing Monica.
Pictured: Gettin' dirty at Humberstone and Santa Laura Saltpeter Works in Chile.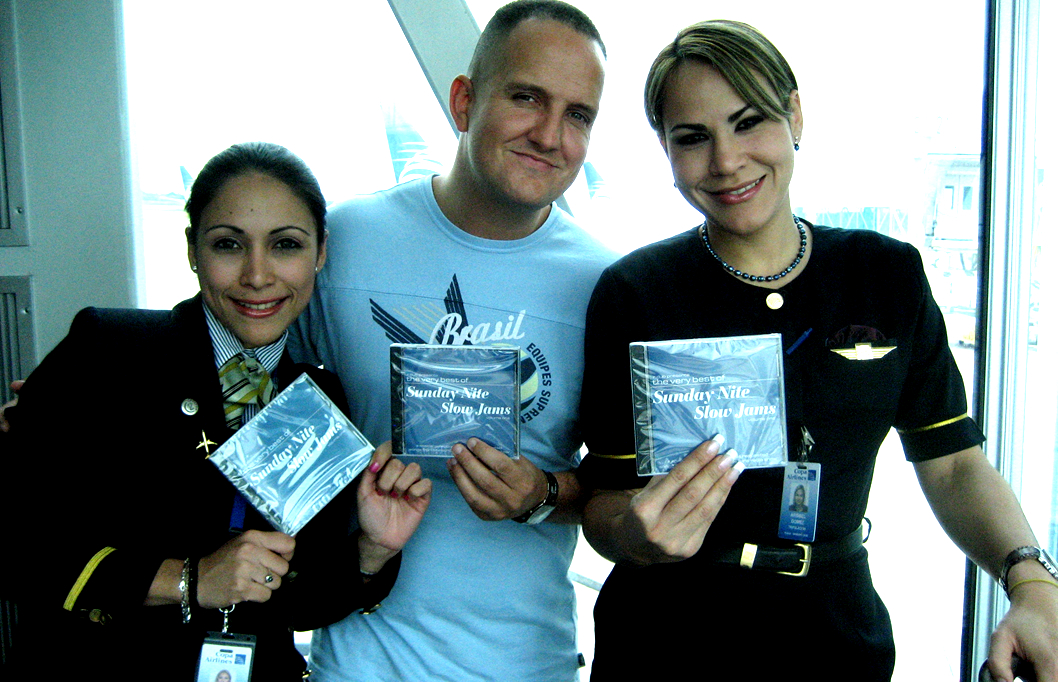 12. Listen to Sunday Night Slow Jams
That's my show! And you can hear it on over 130 radio stations across America and around the world. The only person you'll be wanting to text during those sweet Slow Jams is your boo–so it will be easy  to leave Monica alone!
Pictured: Giving out copies of my Sunday Night Slow Jams CDs to the flight attendants of Copa Airlines, en route to Panama City.
13. Have a Hot Dog with Al B. Sure!
"I can tell you how I feel about you night and day…" Grab some grub with the king of the Slow Jam Mix Tape and let him school you on the art of romance. You'll be too distracted by Al's sweet songs to try and DM Monica, or anyone for that matter.
Pictured: Me and Al at my favorite Sonoran Mexican food joint in Tucson, Arizona.
14. Do Some Good in the World
Volunteer, donate, contribute, initiate an act of kindness. If you're not sure where to start, you can click HERE to help me bring clean water to a village in Uganda. Five bucks can save a life.
Related:
HireMeMonica.com MAIN PAGE
I'm Too Sexy for My Map (video)
10 Photos from Tuvalu (Wait, Where?)
But What's Your Agenda?
Monica Drake: The TV Commercials
6 Ways Monica Drake Eerily Reminds Me of My 7th Grade Crush
I've Had Some Superb Bosses…Will YOU Be One of Them?
For Monica: A Special Message from Al B. Sure!
101 Reasons (and Fun Facts) Monica Drake Should Hire Me
10 Reasons Proof Positive I am Your Unicorn
Monica Drake to The Principal's Office: My Professors Would Like to Have a Word with You
My materials: CV, memo and samples
My Instagram
My Flickr
My LinkedIn