I was on the border of Malawi and Moçambique (Malawi side), when I discovered my absolute favorite soda in the whole wide world!
My driver Zinenani walked me across the street for a cold "Fanta," however the vendor was actually selling a brand of soda called Sobo. I was hot and thirsty, and these were the kind of chilled bottles that glistened as the frost melted away and dropped to the ground. I ordered the Coco-Piña (Piña Colada?) but fumbled it like a small child, watching the glass bottle fall to the ground and break. It was actually meant to be, because the replacement–a dark purple looking drink of the same brand–would be the very best soda pop I'd ever drink in my life. The flavor was Plum Cherry and in an instant, it became my favorite soda of all time ever.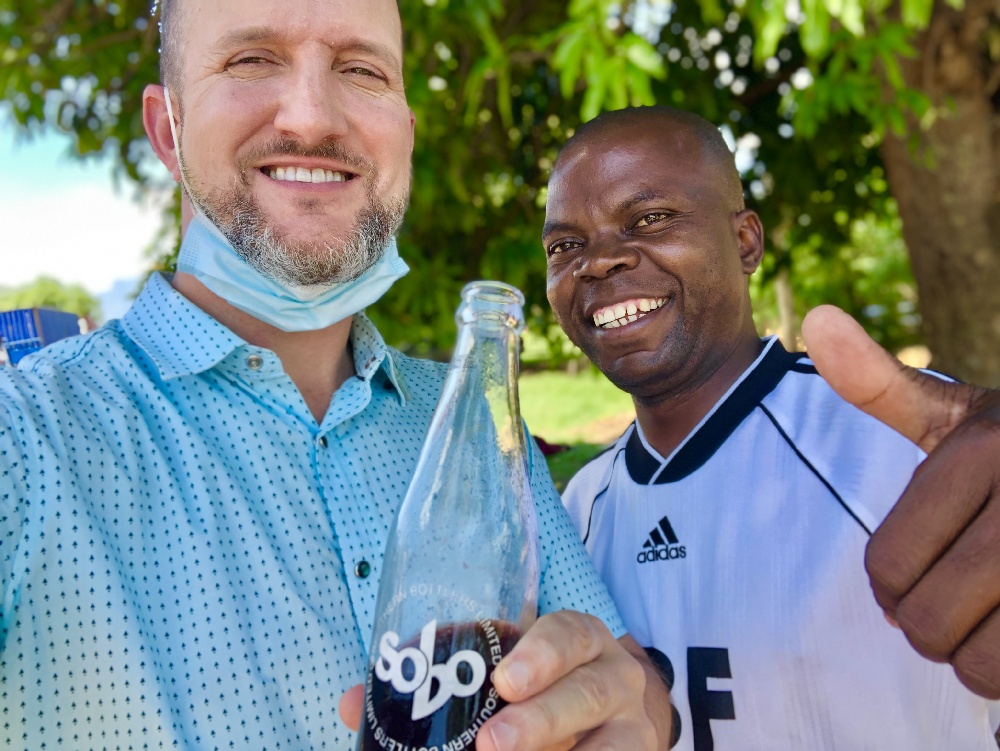 I'm sure it helped that it was hot as hell outside and this soda was super cold. But it was the flavor that just sent my taste buds to the moon. A little sweet, a little sour — all of it just amazing.
I ended up having a second bottle just minutes later at the Malawi National Museum, and three more bottles that same afternoon at the airport. I couldn't get enough. Were five full bottles of soda too much for one human to consume in one afternoon? Of course! But I feared I'd never find this soda ever again. It's worth a trip to Malawi just to have a Sobo. Who knew???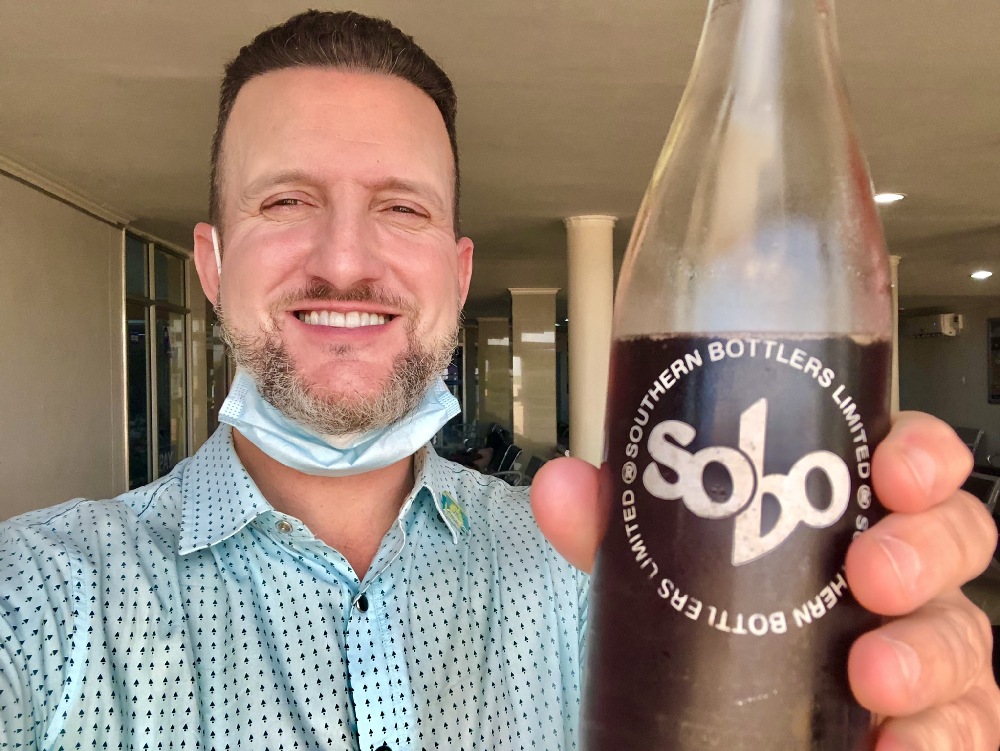 Sobo
castelmalawi.com
>RETURN to main "Best Of" list