If you've read at least a couple of my blogs, you know my one vice isn't alcohol or weed…it's sweets! I have a major and insatiable sweet tooth. It's hard to stay away from candy, desserts, cake, etc…I love it all! Which is why awarding a "Best-Of" nod to the French toast at Breakfast Republic in San Diego, California was a no-brainer. I already love "regular" french toast, but put a whole buncha' desserts on top of the bread and it's game over.
They offer six amazing selections of French toast at Breakfast Republic. Ready? Here they come:
***
Mr. Presley
Peanut butter stuffed French toast topped with Bananas Foster and bacon.
Strawberry and Mascarpone
S'Mores
Graham cracker crusted brioche bread topped with marshmallows and chocolate sauce.
Banana Split
Topped with bruleéd banana, vanilla ice cream, chocolate sauce and walnuts.
Gluten-Free Cinnamon Raisin
Topped with choice of Bananas Foster or strawberries and house whipped cream.
Brioche
***
So what's my favorite you ask? Well, probably the S'Mores, but here's the kicker – you can order the "sampler" and choose any three! And that's what I did…and always do! You cannot go wrong!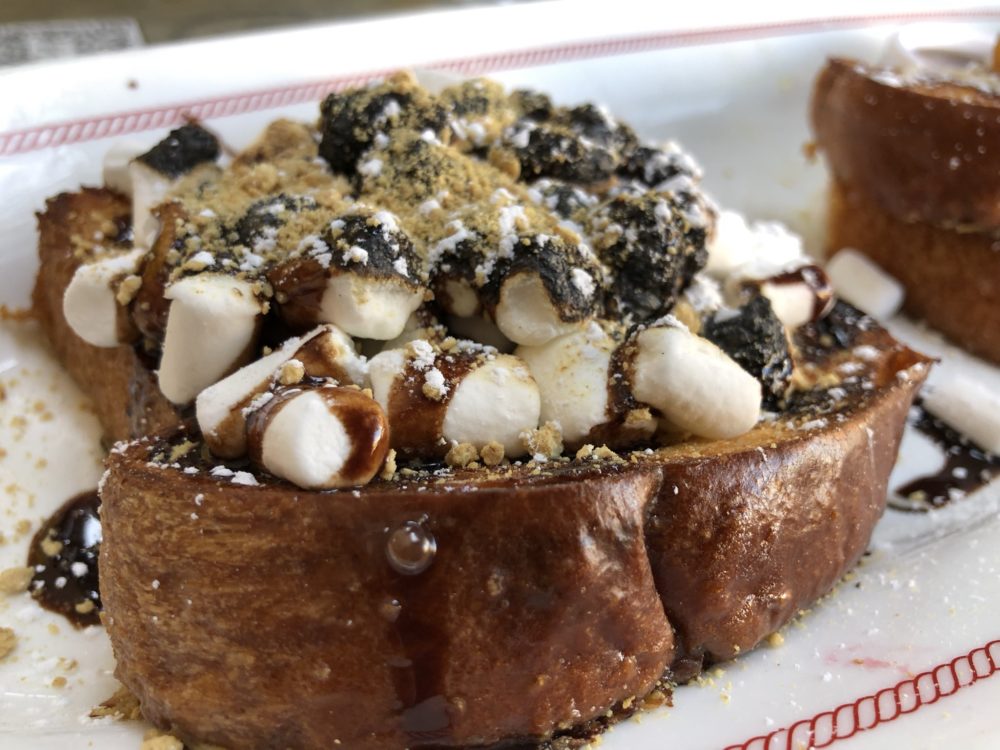 You can check out Breakfast Republic's full menu HERE.
One strike against this place though, for the vulgar t-shirts some of the staff wears. I'm no prude, but I wouldn't take my kid here for that reason alone. Expect a long wait, too, but totally worth it.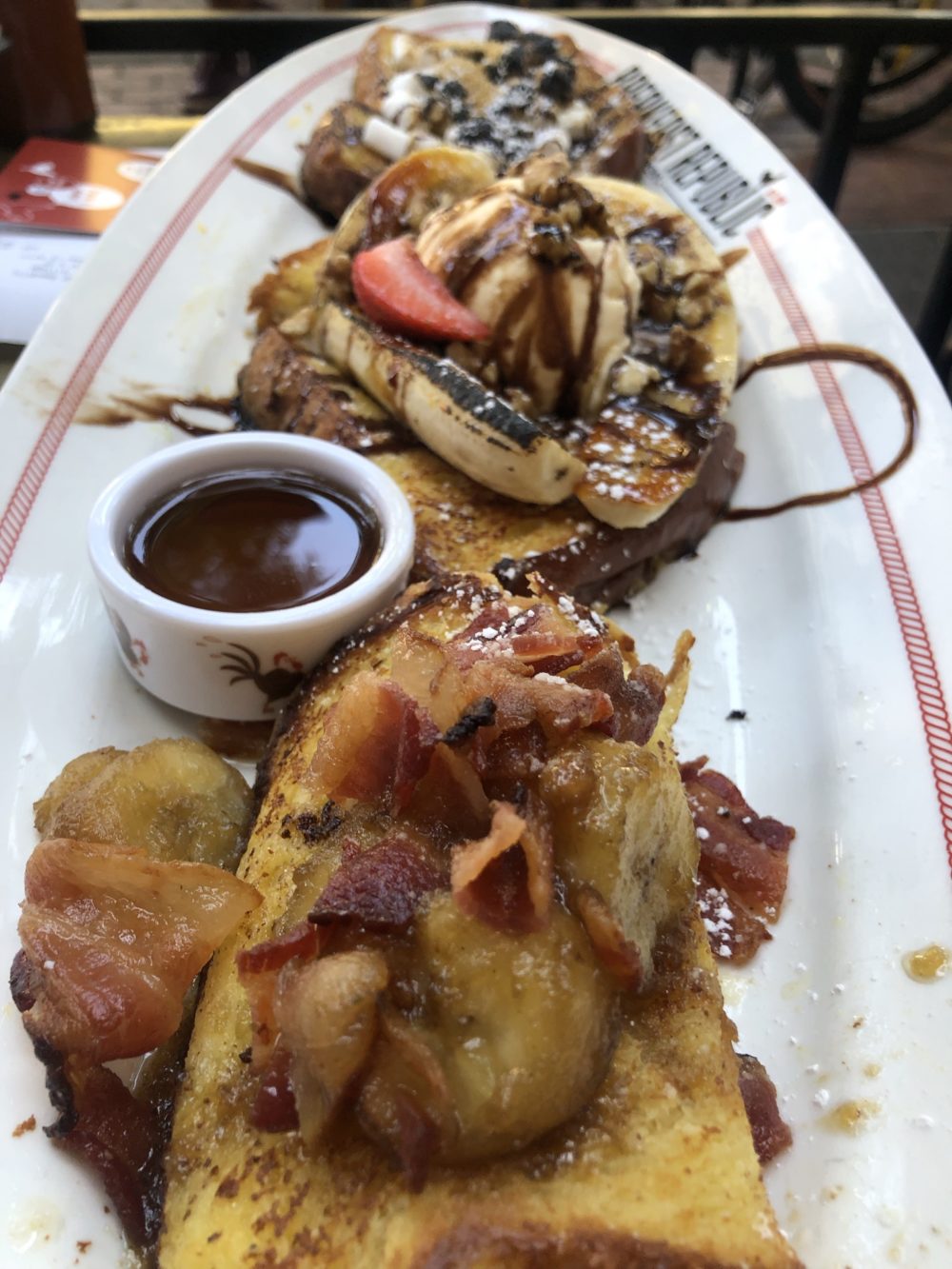 Breakfast Republic
707 G St
San Diego, CA 92101
(619) 501-8280
breakfastrepublic.com
>RETURN to main "Best Of" list