Roofs caved in, staircases fallen, windows shattered and nature taking over – this is what happens when a whole town is neglected and left to decay for nearly half a century. And I loved every part of it – except the backstory, of course.
Stranger Things
I was enjoying a beautiful swim in the emerald waters of Cyprus when I suddenly remembered a ghost town I'd heard about. I'd long been fascinated with abandoned buildings, towns and "things" my entire life and somehow I totally forgot that one of the biggest abandoned areas lay right here in Cyprus: a sealed-off city that had been deserted and shut tight since the 1970s. I opened up my GPS to find that this place—called Famagusta—was just 12 miles away. I had to see it.
Below I will show you Famagusta–more specifically the neighborhood of Varosha–from the outside, and then from the inside. I'll also explain how to visit yourself. Soon the text will disappear and you'll see all the photos – hang with me.
A Quick History
There is plenty about Varosha and Famagusta on YouTube and Google, so I'll just give you the 30 second backstory quickly, so we can get to the photos.
The year was 1974 and the Turks invaded the island of Cyprus. The Greek Cypriots will tell you it was an "invasion," and of course, the Turkish have their side of the story: that they stormed in to help the Turkish Cypriots who were being persecuted and needed help. I'm not here to take sides, nor judge – I don't know enough about it all, so please know I'm being as objective as possible. Please understand I am an outsider who enjoys writing about what I see, hear and experience. I know there are two (or many more) different stories, arguments, takes, etc…you're welcome to offer your comments below. I'm learning as I go and simply writing about my experience. I know the topic is sensitive.
So anyway, the Turks come in and absolutely out-gun the Greek Cypriot government of Cyprus. When it's all said and done, the Turks take control of just over a third of the island nation, drawing up a border that runs right through the capital of Nicosia, which today, is Europe's only divided capital. The Turkish Cypriots go north and are joined by new arrivals from Turkey that will now call Cyprus their home. The Greek Cypriots in the north head south. This is the reason that today, you have a very divided country. By the way, Turkey is the only country that recognizes the new "The Turkish Republic of Northern Cyprus" – no one else does. The whole thing is just wild and I'd be lying if I said I understood even 10% of it all.
One of the most interesting (and many would say sad) results of the invasion is the story of Famagusta, specifically the neighborhood of Varosha. From what I understand, in the 60s and 70s, Varosha was one of the hottest destinations in the Mediterranean, maybe even the world. It was Miami Beach, Hollywood and The French Riviera all rolled into one: an action-packed seaside resort. Hotels, beaches, nightlife, celebrities – this was where it was all happening. Overnight it would become a ghost town.
>>>RELATED: See my entire Cyprus trip (North and South) HERE.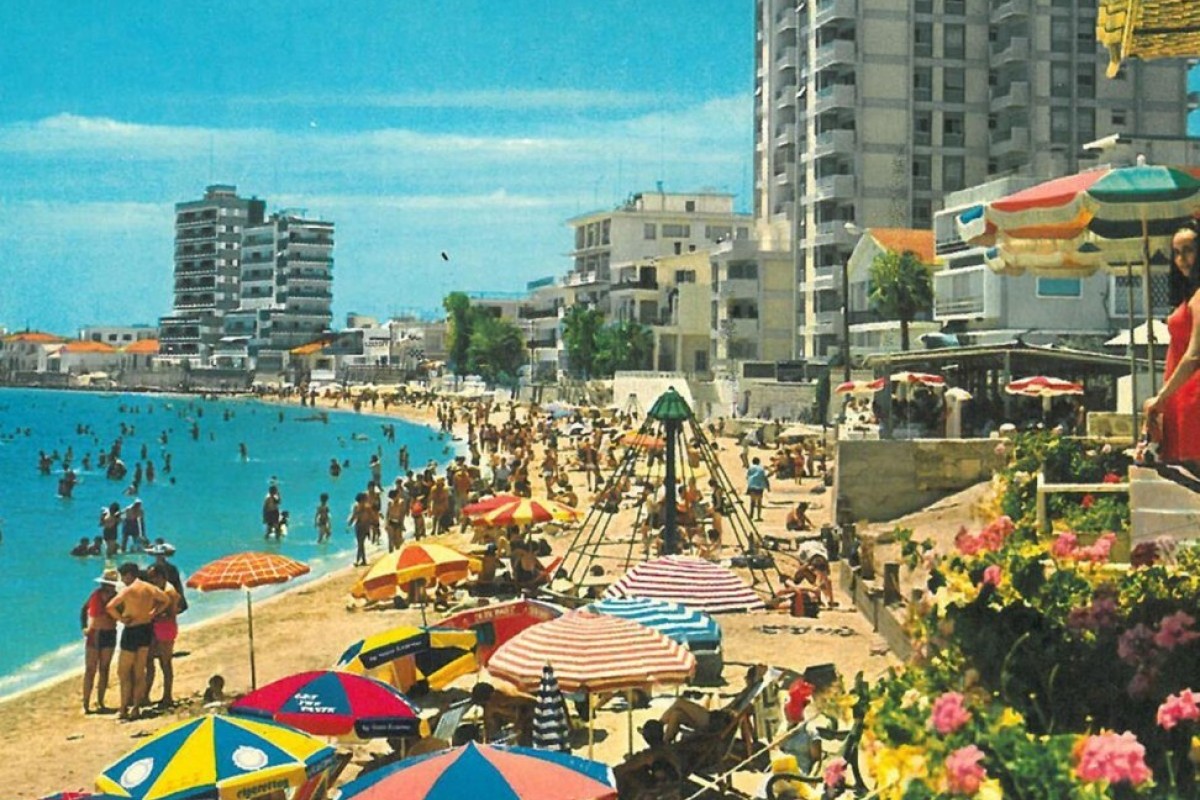 When the tanks rolled in, the entire city fled, with only the shirts on their back. The lifelong residents of Varosha would leave behind their property, possessions, businesses and dreams, never to return. The Turks' new borders and land would include Famagusta and its suburb of Varosha and the Greeks would not allowed back into their own homes. Terribly awful, right? And here's the part I just don't understand: The Turks would seal off Varosha, leaving it to just sit and decay for over 40 years.
Varosha was the crown jewel of that entire island. It was gorgeous and had all the rad stuff: the hotels, restaurants, retail and nightclubs, all laid out on beautiful, tree-lined avenues. Why the Turks invaded is mystery enough – but why the heck they closed up one of the sexiest cities in the world only to let it rot for decades – now that's something I need someone to explain to me. Why didn't they at least use it???
And Now…On With the Show
Okay, Varosha – let's go! It's important to know Famagusta and Varosha are only accessible through the northern, Turkish-controlled part of Cyprus. If you're not planning on crossing the border–if you're staying in "regular" Cyprus–you can only look at Famagusta from afar. I did this first – before realizing I could actually visit Varosha and get inside. I had no idea!
The Famagusta Cultural Center was a big building near the border, but unfortunately it had already closed for the day. I decided to follow the big painted signs that read "Famagusta Viewpoints" which led me to "Mr. John's" place. This was a house/café/museum and lookout point to Famagusta, which lay across the line. My 2-Euro entry included an eight-minute video presentation, entrance to the museum and binoculars to use upstairs. My favorite part was actually the video, which told the story of Famagusta, from the Greek's perspective of course.
Upstairs at the lookout post, I really couldn't see much with the binoculars. And the "museum" consisted of no more than a hodge-podge of literature pasted across the walls. Besides the video (which I really loved), my other favorite part was taking a selfie in front of the "No Man's Land" sign. That just felt "cool." I was the only one there by the way.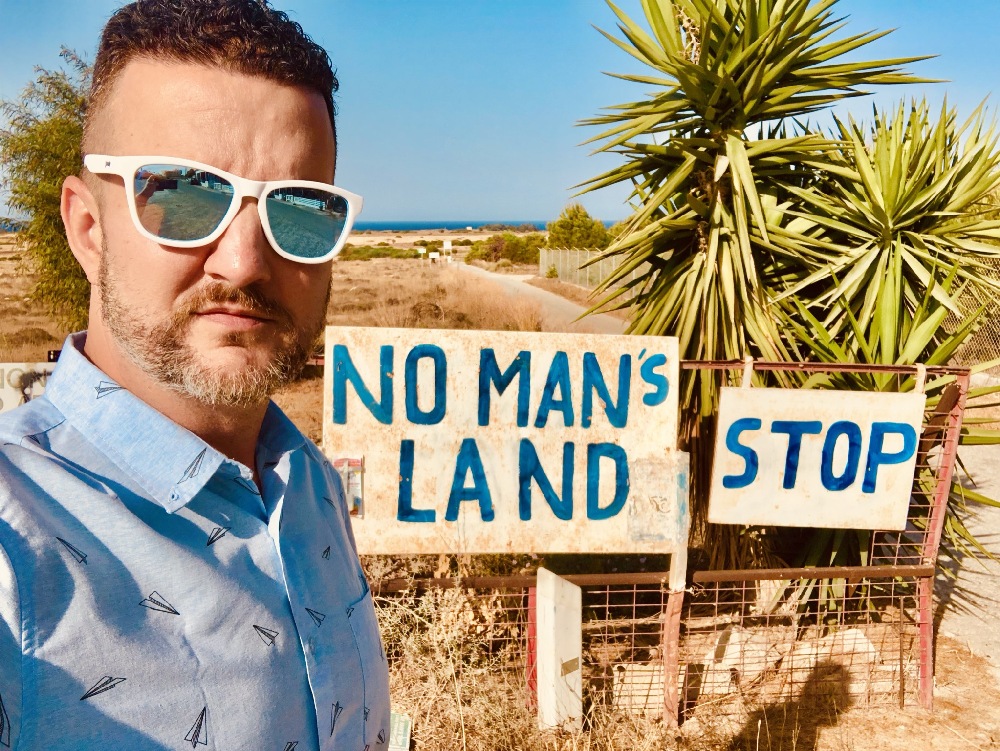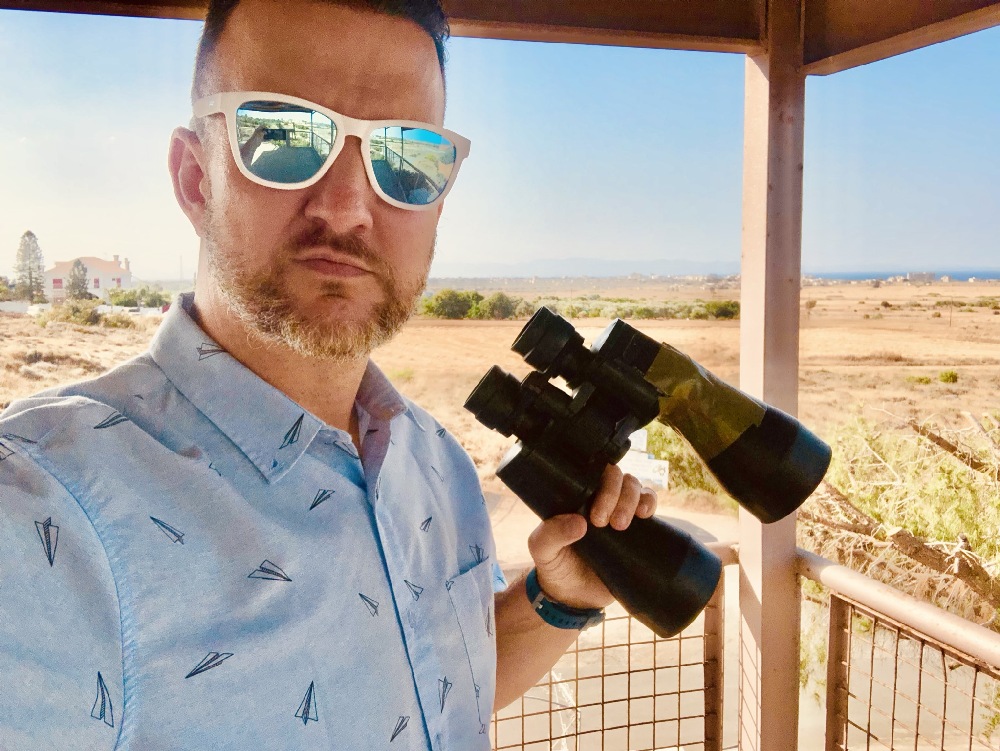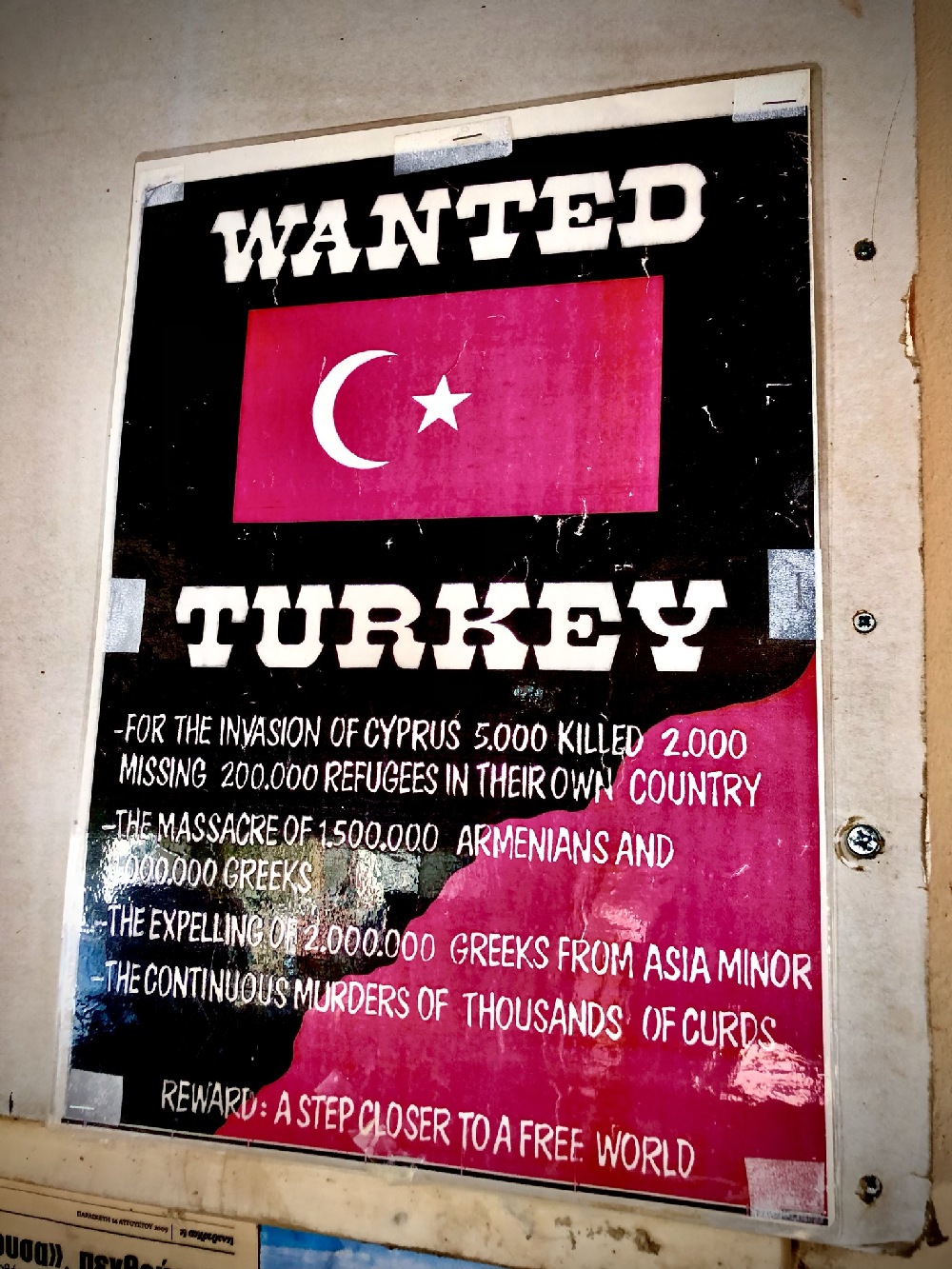 Next Day's Function…
The next day I headed to Europe's only divided to capital to cross into the Turkish controlled "Northern" Cyprus. It was only while checking into my guesthouse in Nicosia that afternoon, that I was informed that Varosha was indeed open to visitors. My awesome host went on to even call a driver and arrange a trip. I could be there in less than an hour. I was excited – less than 24-hours ago I was renting binoculars to try and sneak a peek from thousands of feet away. Now, I would actually be entering the ghost town with my own two feet. I wouldn't believe it until I was there.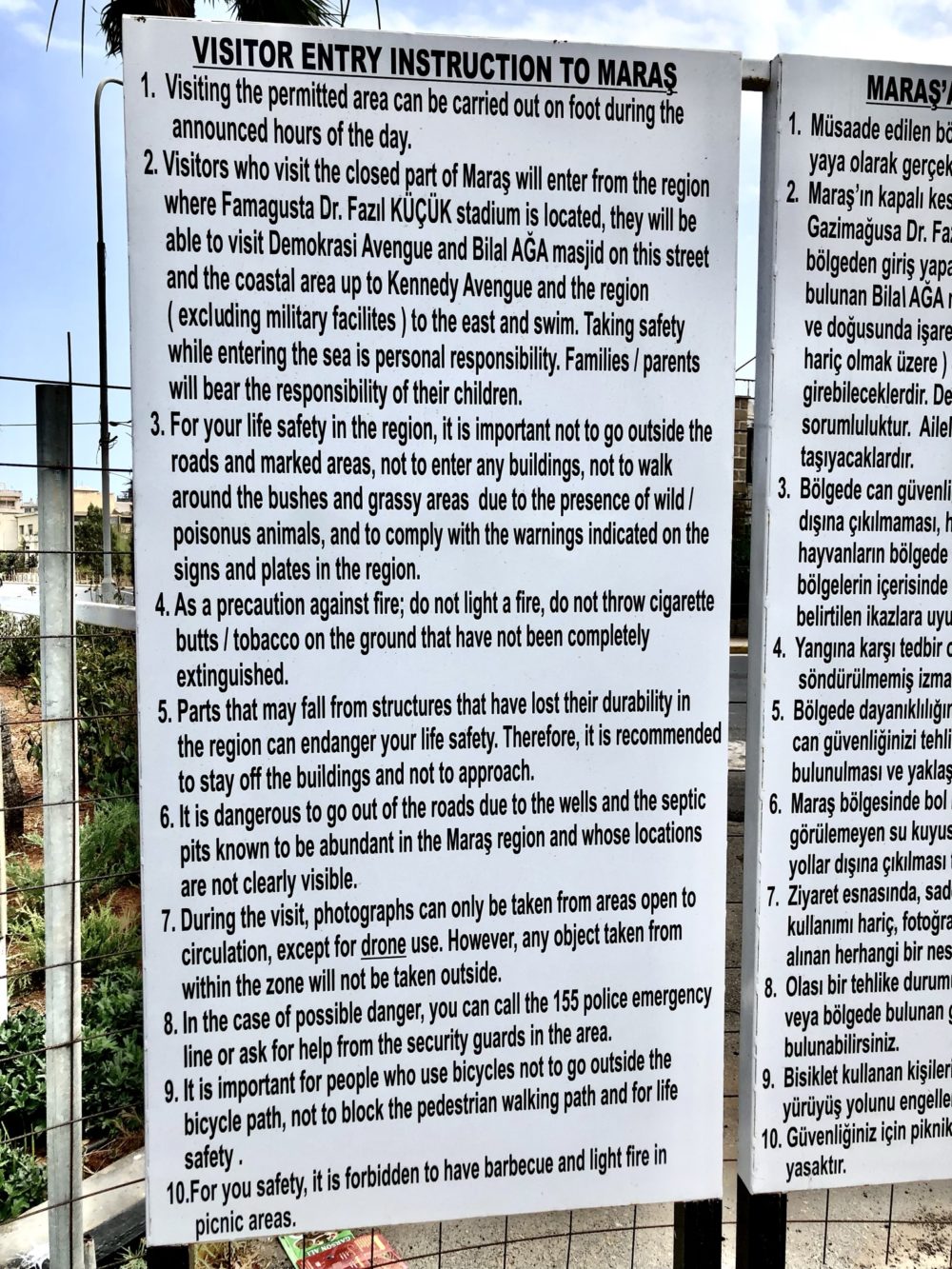 V is for Varosha
My driver had his foot to the floor most of the ride over and before I knew it, he was dropping me off at the entrance to Varosha, Famagusta. Is this a dream??? The gated entry had three guards, a turnstyle and a big sign posted with rules – mostly reminding guests to stay on the path and not to enter (or even approach) any of the buildings. My driver–whose name escapes me–told me I could meet him back at the car in an hour. But not 20 feet inside Varosha I turned right around. Sprinting back to his black Mercedes I asked, "Is a couple hours okay?" One look inside and I knew I'd be awhile. This was incredible.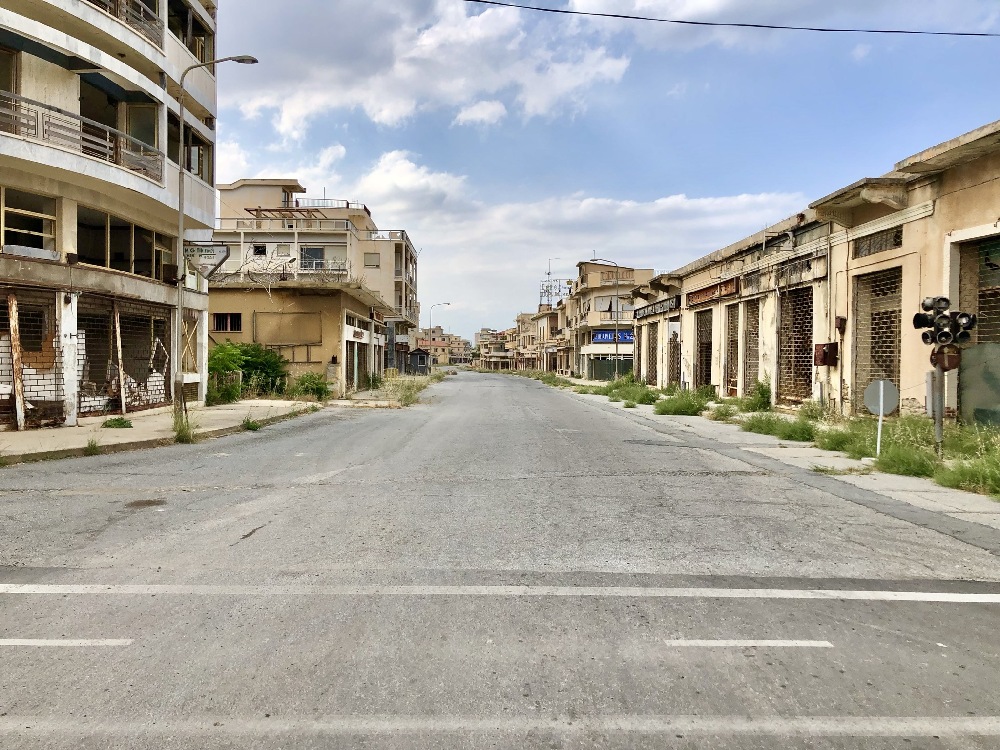 All Access
The hairs on the back of my neck stood up at attention. I couldn't believe I was here. Apparently, they'd just opened Varosha to visitors a few months ago. It was a really big deal. The entire area had been sealed tight for over 45 years. I definitely came at the right time, and I was so glad I'd inquired about it all at the guesthouse. My heart would've been broken if I would've left Cyprus without seeing Varosha and later learned that I could've.
>>>RELATED: See my entire Cyprus trip (North and South) HERE.
Having free reign to explore a real live ghost town was a dream come true for the kid in me and I didn't know where to start. Most streets were open and I was given access to just about everything in every direction; I just couldn't cross over the rope fences that separated the sidewalk from the properties. Red signs were everywhere warning visitors to stay away from and out of the buildings, which were unstable and at risk of collapse. And I believed it – these buildings were trashed! Roofs caved in, staircases fallen, windows shattered and nature taking over – this is what happens when a whole town is neglected and left to decay for nearly half a century. And I loved every part of it – except the backstory, of course.
You can book a tour to Famagusta HERE.
These Boots Were Made for Walkin'
I walked and walked and walked and walked and walked. Over the next two hours I must've walked 10 miles. Bicycles were available to rent – and in hindsight, I probably should've – but I enjoyed stopping in front of almost every property to pause and take in every detail. I was most fascinated with the businesses whose nomenclature still remained attached: A fur shop, a custom suit tailor, a café, a disco…anything and everything you could imagine that a thriving city would have – it was all still there, but neglected and rotting. The giant TOYOTA sign had me reeling. You gotta think about it: All these things were left behind as the tanks moved in and the residents escaped for their lives, including complete car dealerships! But perhaps the banks were what really had me taken aback. A soldier reprimanded me for yanking on the safe deposit box as the locked night safe made a loud clank on the quiet street. I couldn't help it!
You can book a tour to Famagusta HERE.
Responsible Travel
I tried to temper my excitement by reminding myself of the tragedy of it all. I did my best to put myself in the shoes of the people who lived here. They lost their homes and all of their belongings. Many lost their business. Their entire lives, livelihoods and fortunes taken away in just minutes. Their dreams. For 45+ years, they had to helplessly watch their old neighborhood and family property just rot away. I can't begin to imagine how I'd feel and how that would affect me. And here I am, treating this place like an amusement park. I tried my best to train my mind to continually use this experience educationally, rather than as a novelty, to just gawk at these abandoned buildings. There was a tragic story behind it all.
>>>RELATED: See my entire Cyprus trip (North and South) HERE.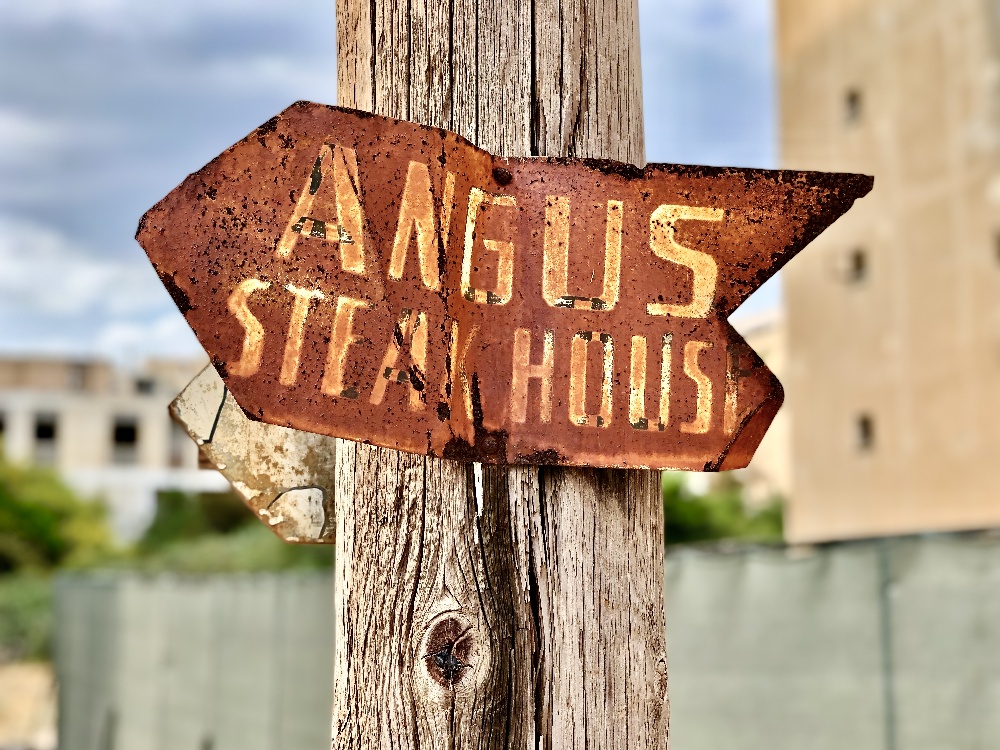 You Can Check in Anytime You Like…
It's important to realize that Varosha, in its time, was an international tourist destination and one of the most coveted vacation destinations in the Mediterranean. Once referred to as The French Riviera of Cyprus, the town brought in over 700,000 visitors each year. The Hollywood elite were no strangers to this glamorous destination, including big names like Elizabeth Taylor and Brigitte Bardot. Its 12,000 hotel rooms, recreational activities, restaurants and nightclubs made Varosha the place to be. Amazing, that overnight, the city would be left abandoned and stay that way for decades.
>>> RELATED: See my trip to CHERNOBYL here.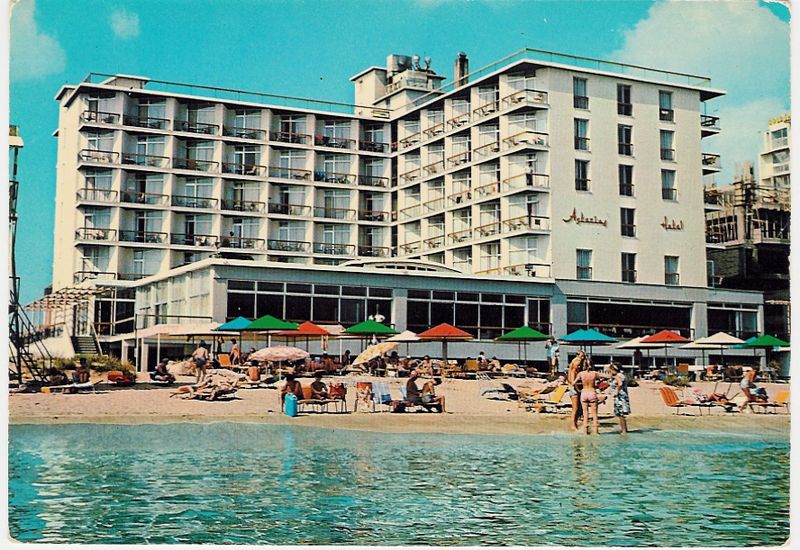 People, Facts, Questions
While most of my photos didn't show a soul in sight, it would be misleading if I didn't mention that I was among other visitors. Not hundreds – I'd guess maybe I came across two dozen people during my two hours here. The area is vast and spread out, so often I was indeed the only one in sight. Other times, I passed couples, families and kids; on foot and bicycle. I tried so hard to make out what languages they were speaking. Where were they from? Were they all Turks? Families enjoyed ice cream cones while strolling down the abandoned boulevards. (If they were Turks) did they feel any sense of sadness or guilt? Did the Greek Cypriots visit, and if they did, how emotional and difficult must it be – especially knowing the area (and possibly their property) is still being held by the Turks. These are the things I wonder about.
You can book a tour to Famagusta HERE.
The whole area was also very heavily patrolled by police. Officers manned corners and cruised down the avenues on electric scooters. They are there, for the most part, for the safety of the guests – to make sure curious rule-breakers don't try and slip under stanchions and into the condemned structures.
It looked like some of the police (or other government staff) actually lived on site, too. I walked down a small street with fences on each side – obscured with artificial hedges to conceal what was happening on the other side. There were "NO PHOTOS" signs on each end of the street and obvious activity going on behind the fences. I saw a few men enter and exit and snuck a quick glances to see what looked like offices inside. The high rises behind the fences had signs of current occupancies, including clothes hung out to dry on some of the balconies. Oh, how I wonder what goes on behind those barriers.
The UN presence inside Varosha was probably what I found most intriguing. Truth be told, I don't know a lot about what all the UN forces do, in general, and I need to do my research. I've seen them plenty of times during my travels – mostly in Africa and through unstable places like The Central African Republic and South Sudan. But what were they doing in Varosha, an area already so super-secured by Turkish forces? I saw a corner UN post with its officer behind the glass of an old, abandoned storefront. Big, clear signs saying "NO PHOTOS – DO NOT APPROACH" kept me from sneaking any pictures. Another UN post was atop a high rise building. My questions: What is the UN here for? What specific scenarios are they aiming to prevent from happening? More importantly, what's their daily life like here. I imagine they must be bored to torture.
>>> RELATED: See my trip to CHERNOBYL here.
Thanks for Coming By…
Thanks for reading my article about Varosha. I took this trip in June of 2021. I hope you'll explore the rest of my website, as I've documented some other really cool, lesser-visited places. From North Korea's underground metro in Pyongyang, to Saddam Hussein's palace atop a hill in Babylon, I've been so fortunate to explore some of the craziest things in this world. You can check out my trip to Chernobyl or see the chaos of an out-of-control depression in Venezuela. It's all here. See you soon.
You can book a hotel in Famagusta HERE.
UPDATE: Since publishing this article, I have spent many, many hours studying the history of Cyprus. As I'd imagined, its backstory is a lot more complex than the one paragraph I wrote above. Here are a couple of YouTube videos I found helpful: Cyprus Dispute Explained, The Cyprus Problem, Divided Cyprus. There are many more that dive deep into the detailed history and intricacies of the division here.