I wrapped up 2018 and brought in the new year with a huge voyage featuring one of the most aggressive and jam-packed schedules that I've ever put together. Here's a quick recap:
Fun with Geography: The Path
Geographically, this was one of the most interesting and complex routes I'd ever assembled. I'd start in Cairo and then head out of Africa, to Saudi Arabia, before swinging back into the African continent and making a big, U-shaped path, starting in the Northeast through Sudan and Eritrea, then heading south through Kenya and Somalia. Then it was west, into Chad, followed by a swoop further southwest, to cleanup a bunch of West African countries I'd yet to see: Cameroon, Equatorial Guinea, Gabon, and Benin. The left side of the "U" continued to build upward, as I headed back North through Niger and finally to the tip-top of Morocco. This is where the fun really began: taking the brand new Al Boraq high-speed rail from Rabat to Tangier.  Next, I'd head to the Spanish territory (located in Morocco) of Ceuta, by taxi, where I'd spend New Year's Eve. New Year's day I'd jump continents by ferry—an hour journey crossing the straight of Gibraltar and landing in Algericas, Spain…suddenly I was in Europe! I'd tackle the Rock of Gibraltar before heading to Madrid by train for my final flight home.
Planes, Trains and Automobiles (and Buses and Boats)
All this, using planes, trains, buses, cars and boats…and miraculously, none of them were canceled or even delayed significantly. That in itself was a miracle. I got really, really lucky; for if just one flight would have canceled, the entire trip would have been disrupted, like dominoes, all crashing down at once. I was also blessed with amazing weather, though varying, the entire time! Not once was I rained out…this was especially fortunate, since part of my voyage was in Europe, in the winter.
1. Egypt (country 111)
This stop goes into my Extreme Layovers category: I originally had a full day scheduled in Cairo to see the pyramids, but a last minute addition to my itinerary gave me just six hours in this majestic country. Nonetheless, I left the airport for a tour of the world famous Giza pyramids. One problem: it was still dark! FULL STORY HERE.
2. Saudi Arabia (country 112)
Just months ago, it was one of the most difficult nations in the world to visit: The Saudis simply didn't allow tourists to enter. But suddenly, they busted their front doors wide open to let visitors in for only for a special racing event. I figured I'd better go now, in case this was my only chance. Being part of the first group of tourists able to experience the country was awesome; I just wish I had longer to stay. FULL STORY HERE.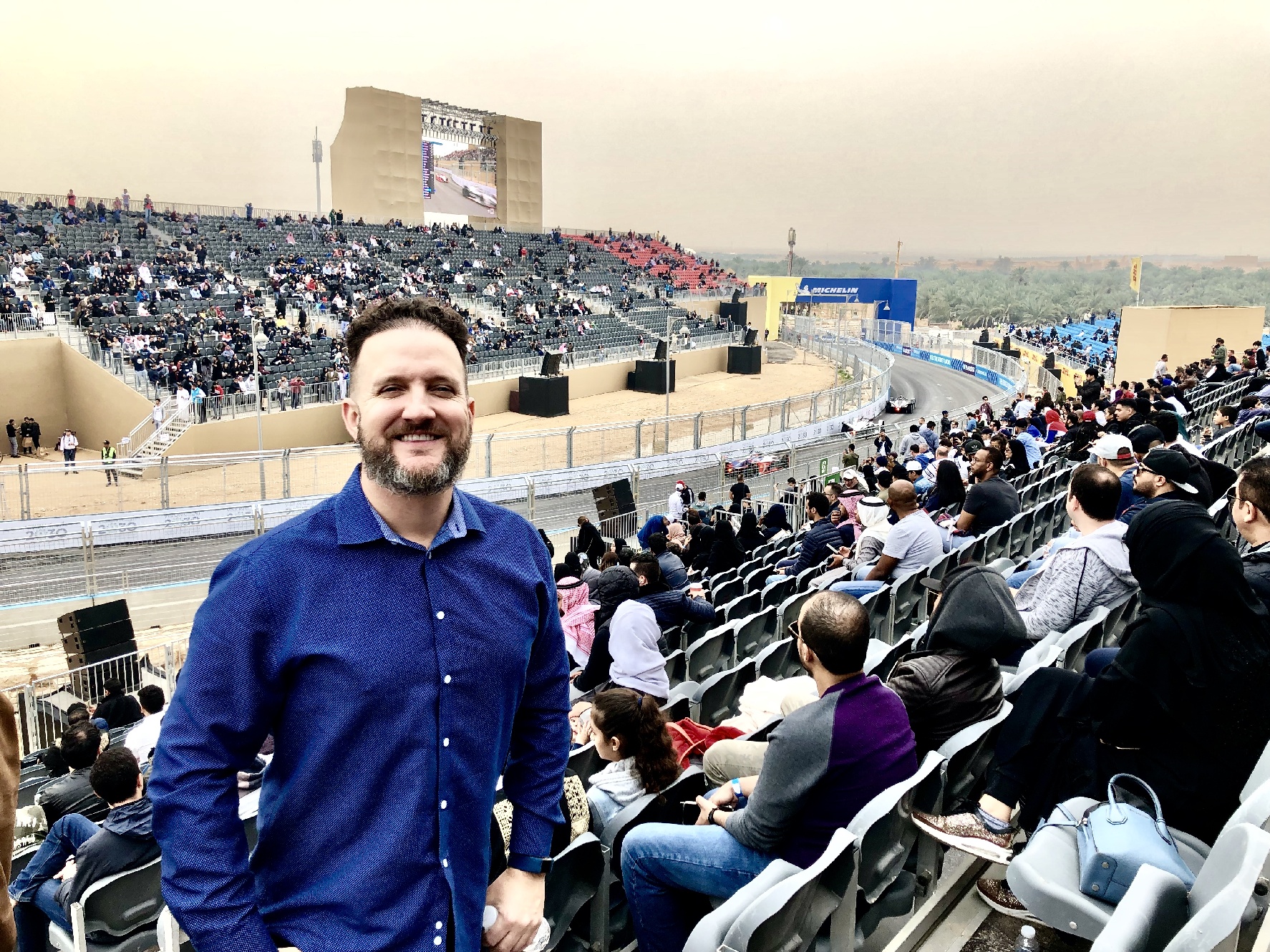 3. Sudan (113)
Seeing the Meroë pyramids made up for me missing Cairo in the daylight. The expedition was just incredible and the timing was perfect, as protests to oust the president commenced a day after I left. FULL STORY HERE.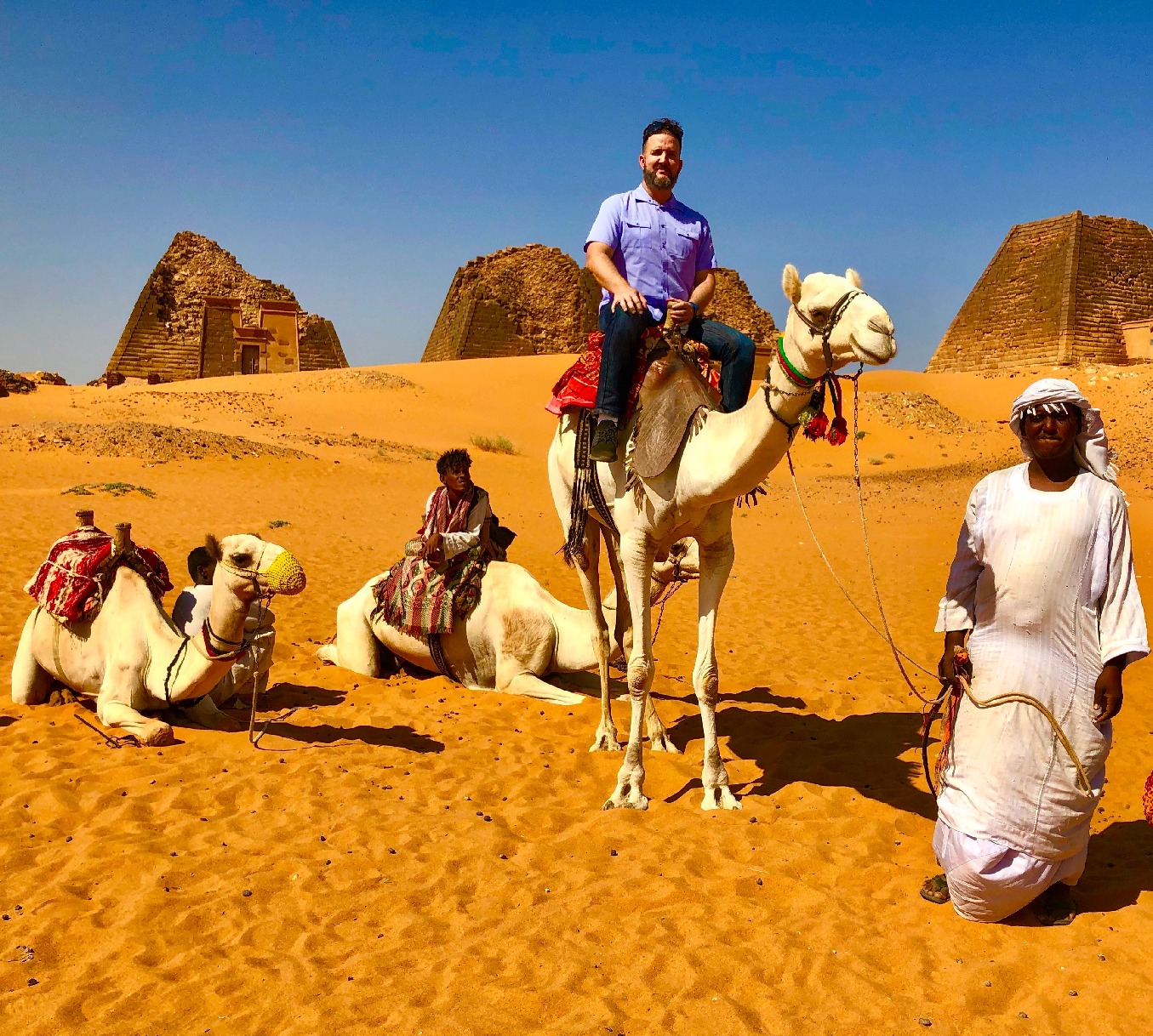 4. Eritrea (114)
A serious contender for my favorite country in all of Africa, I was like a kid at Disneyland for the first time, as I experienced so much amazing Italian architecture from the early 1900s; most in great condition. I wandered for hours on end, navigating Asmara's endless streets and corridors full of such interesting history, while the people smiled and waved. Great vibes here. FULL STORY HERE.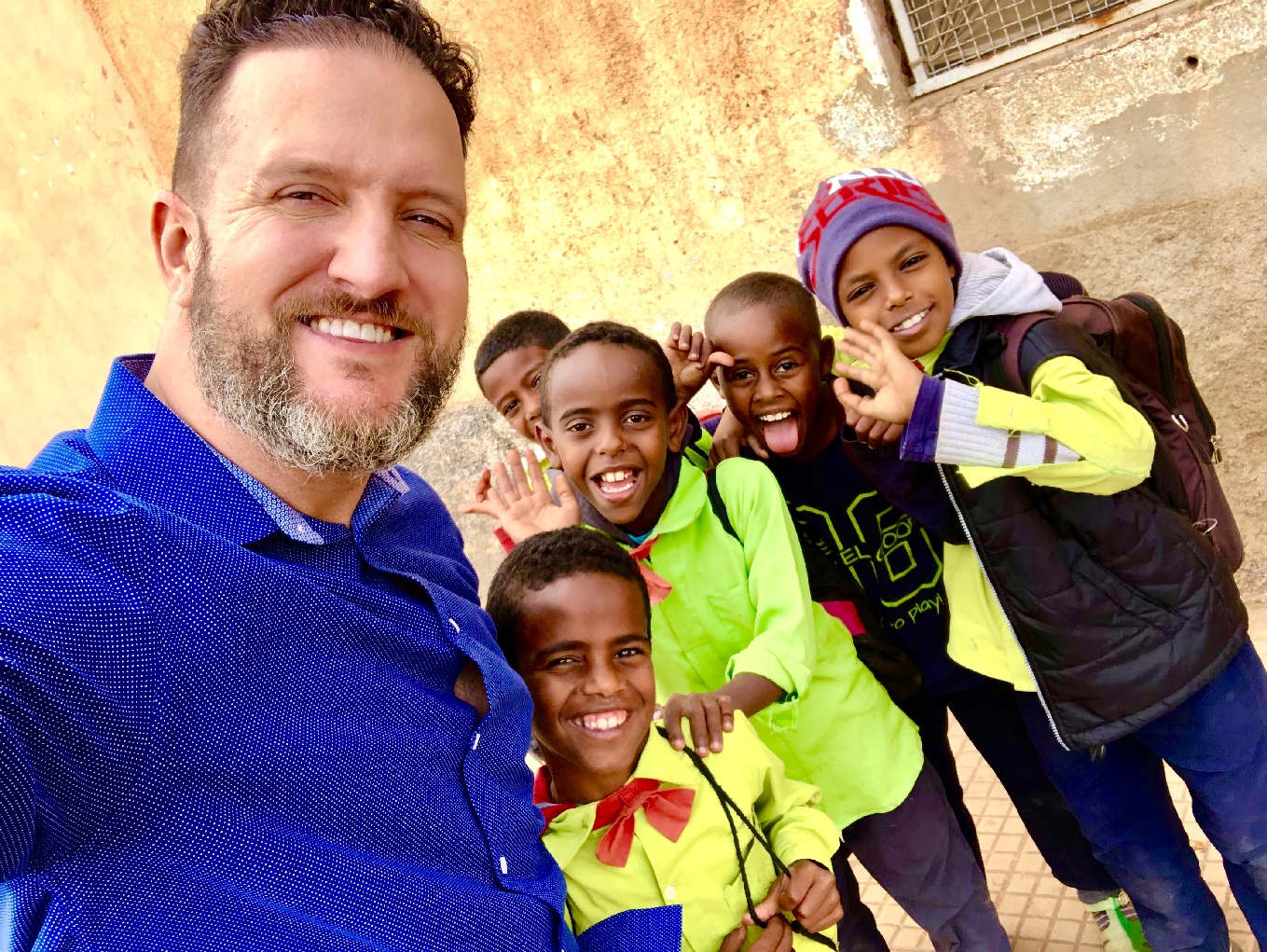 5. Somalia (repeat)
While I'd been to the calmer autonomous region of Somaliland (Somalilanders don't consider their region part of Somalia at all), Mogadishu was the real deal: where Black Hawk Down happened and the location of continued, common and countless suicide bombings. I stayed in a compound more secure than the Pentagon and only ventured outside briefly, inside an armored car and accompanied by a special ops security team of eight men and lots of big guns. Probably the most dangerous place I've ever visited. FULL STORY HERE.
6. Kenya (repeat)
I had to overnight in Nairobi twice in order to make the Mogadishu trip happen. On my night in Kenya after Mogadishu I treated myself to an amazing massage as a reward for making it out of Somalia alive. It was one of the best I've ever had! FULL STORY HERE.
7. Chad (115)
Chad seemed like a cool country, but photos weren't allowed. Security was extra tight, as French President Macron was in town. The city was on high alert with soldiers on every corner. I liked Chad a lot—just wish I could have explored more freely. FULL STORY HERE.
8. Cameroon (116)
This was the one stop that I didn't enjoy. The city of Douala was hot, hazy and dirty; and the people looked pissed off and not very happy to see me. I don't want to judge an entire country over one short stay in one city, but I couldn't wait to leave. FULL STORY HERE.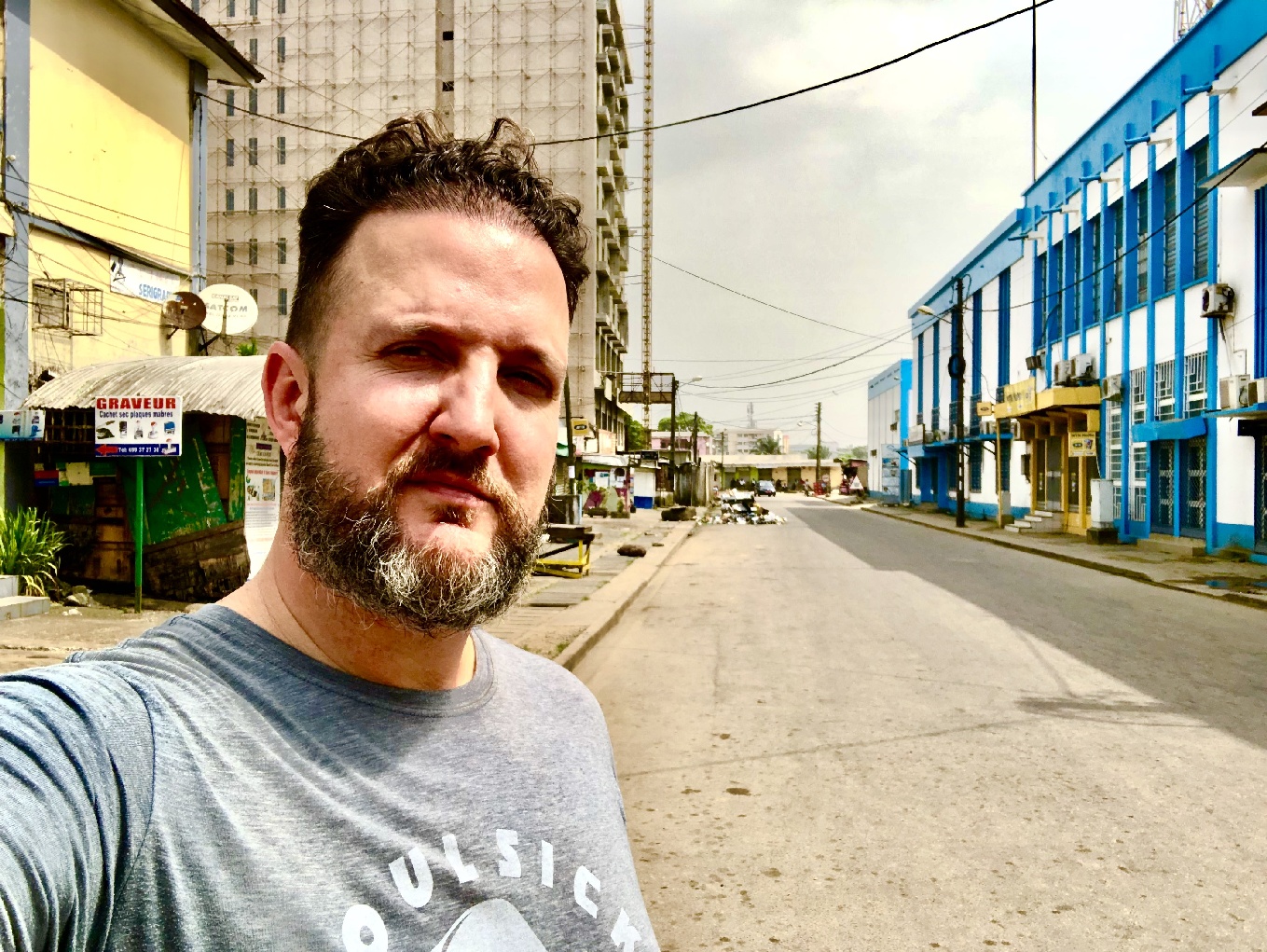 9. Equatorial Guinea (117)
Have you even heard of Equatorial Guinea? Probably not. I was really looking forward to this stop, because: 1) It's such a small and unheard of nation, 2) It's extremely tough to get a visa for Equatorial Guinea unless you're American (I got lucky this time!), and, 3) They speak Spanish there! So bizarre, right?! I had a blast wandering the town, speaking Spanish with the residents and sneaking some quick photos, as pictures are also against the law here. FULL STORY HERE.
10. Gabon (118)
Gabon was cool, and a significant upgrade from Cameroon (I had to travel back for an overnight in Cameroon after Equatorial Guinea). The modern and cosmopolitan seaside city of Libreville didn't offer a ton to see and do, but was super chill and had a cool vibe. FULL STORY HERE.
11. Benin (119)
The city of Cotonou turned up the fun on this trip big time! From an awesome stroll at what's now my favorite market in Africa, to a visit to the incredible Ganvie water village, not only did I see cool things in Benin, but the people were absolutely wonderful and welcoming. I felt the love in Benin! FULL STORY HERE.
12. Niger (120)
Sadly, the highlight of Niger was the bizarre but luxurious Chinese hotel that I stayed at—full of Chinese guests and even Chinese staff. Go figure! It was cool staying at such a nice hotel, but I couldn't catch the vibe of Niger to save my life, and it wasn't because of a lack of trying. A 3.5 hour road trip to see some giraffes wasn't worth it and my city tour was anything but interesting. Sorry Niger. FULL STORY HERE.
13. Morocco (repeat)
This was my third time in Morocco, and my best trip there yet! This time I stayed right in the heart of the Medina (walled city) of Rabat, before seeing Tangier, which was a whole different vibe. The energy and scenery of Morocco never disappoints. FULL STORY HERE.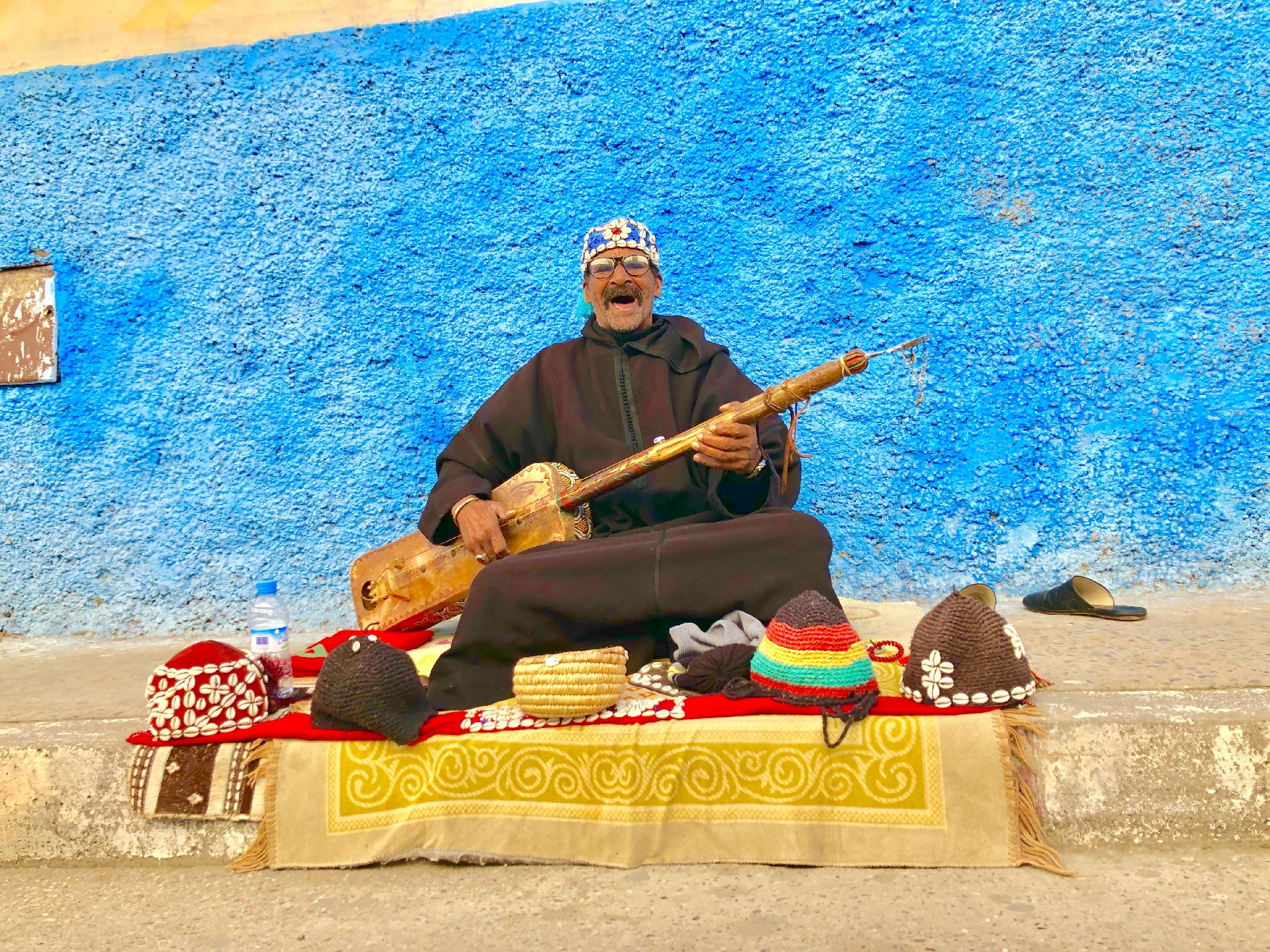 14. Spanish Morocco (belongs to Spain)
Who knew you could be in Spain and in Africa at the same time? Spanish Morocco consists of the autonomous cities of Melilla and Ceuta, which are exclaves of Morocco, physically on the continent of Africa. I spent New Year's Eve in Ceuta, mystified by its beauty, and did my best to process the fact that I was in Spain and Africa all at once. I may or may have not eaten New Year's dinner at a McDonald's built like a stone castle. FULL STORY HERE.
15. Gibraltar (belongs to UK)
Gibraltar was definitely one of the top three highlights of this trip. I've heard about the Rock of Gibraltar in history books, music and movies my entire life; now I was staring at it! The climb up and down did kick my butt, but it was worth it: mingling with the hundreds of friendly monkeys at the top of the rock was one of the neatest things I've ever experienced in my entire life. FULL STORY HERE.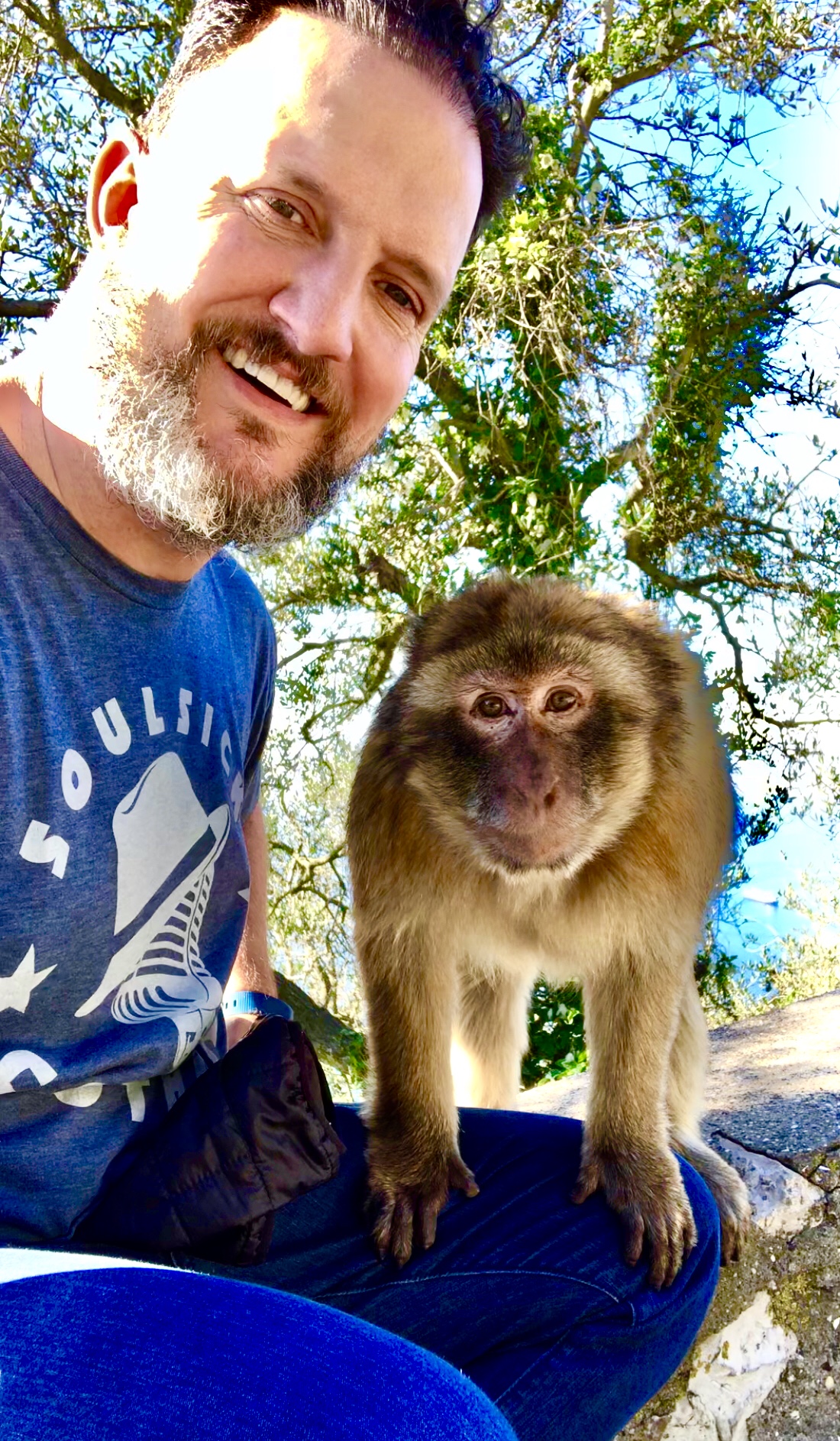 16. Spain (repeat)
I'd been to Barcelona, Vigo, and La Coruna; but this was my first time in Madrid, and it was a great choice for my flight home. Arriving by rail from Gibraltar, I'd spend the afternoon admiring monuments and phenomenal architecture while nibbling on some great Spanish food and even my favorite (and hard to find) American cereal. I'll explain later. FULL STORY COMING SOON.
I'm back home now, thankful for a fun, and most of all safe voyage. Over the next few weeks I'll be rolling out individual blogs for each of the countries mentioned above; I hope you'll check back!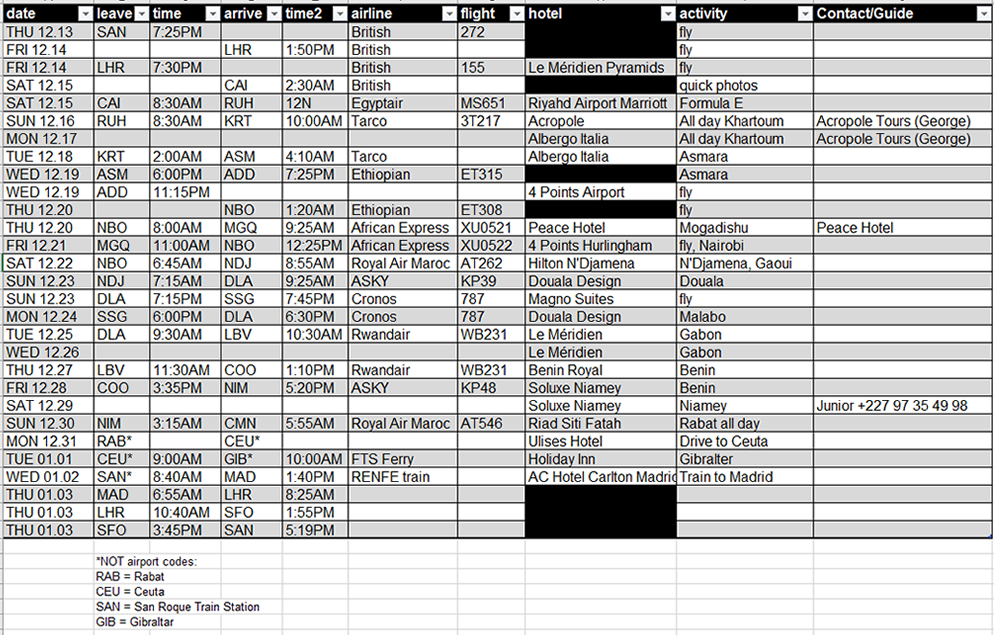 FUN FACT: I flew from San Diego to Cairo, and from Madrid back to San Diego, in business class, for FREE! Here's info on how I fly for free.