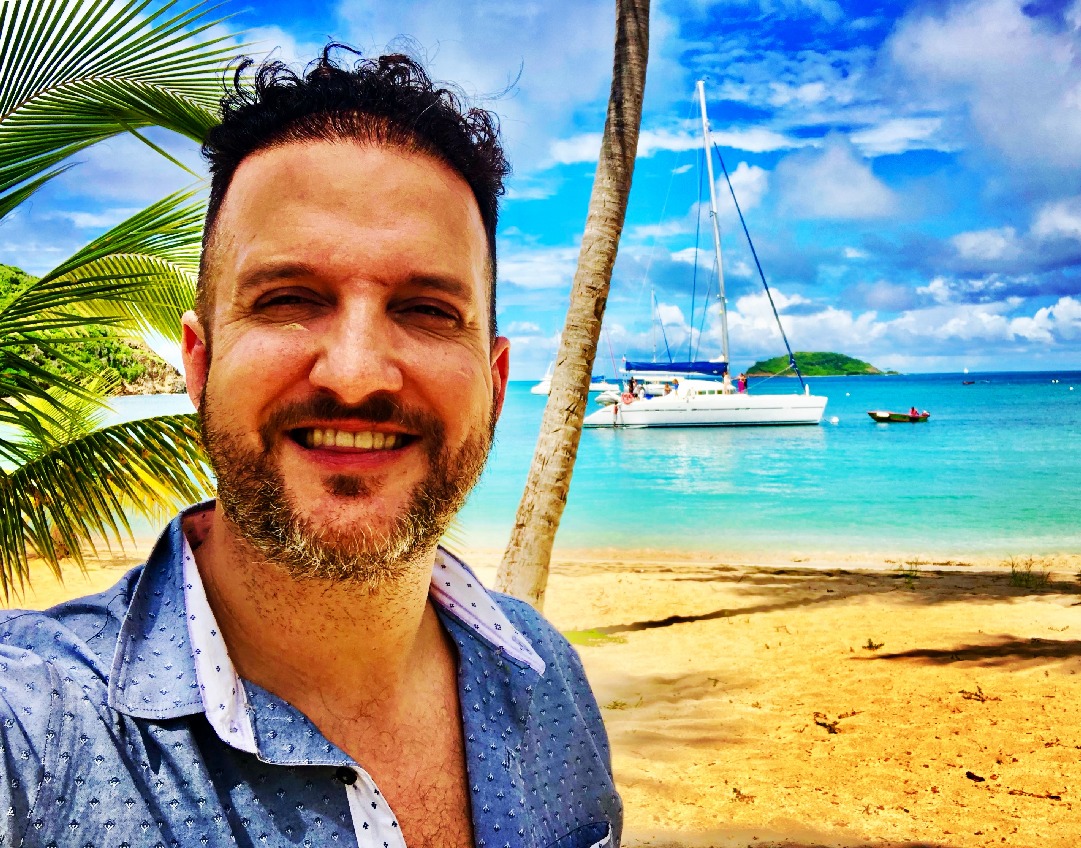 Most of my vacations consist of parachuting into unstable nations and spending my 24-48 hours there just trying to make it out alive; or logging in 25,000+ steps exploring a giant metropolis. I rarely have time to actually relax–I'm on the move always! And even when I do manage to make it to a tropical island I still seem to have trouble slowing down: whether it's hiking through old World War II remnants in the jungles of Nauru or meeting the entire nation of Tuvalu on the runway of their international airport for evening sports (yes, the country meets up on the actual runway of the airport), it's hard for me to actually stop and really unwind.
Even the breathtaking islands of Tonga and Fiji had my heart-pumping with too many spider encounters to really enjoy myself. And then there are the tourist-traps that are countries like St. Martin, Turks and Caicos, Bahamas, etc. All beautiful settings, but at least where I visited, lots and lots of people.
Enter: Salt Whistle Bay on Mayreau Island, Saint Vincent and the Grenadines. Is this the actual very "Best Place" to relax on the entire planet? Perhaps there may exist a more relaxing place somewhere, but so far in my travels–and remember, this website isn't an end-all-be-all, but rather an account of my personal experiences–I have never been able to relax and de-stress as much as on my trip to Salt Whistle Bay in 2018.
Full disclosure: I was fortunate enough to be the only customer staying at the resort, which I'm sure had a lot to do with how relaxed I was able to get. There wasn't another soul staying at Salt Whistle, and how amazing is that? That meant no lines, no waiting, no noise, and 100% personalized service. The only other people I ran into were folks from the boats visiting the bay who'd tender over to the shore for drinks at the bar–no more than five or six people at one time. There weren't drunk people at the pool, no screaming kids, no one bothering me with small talk. It's not that I'm anti-social–I love to meet people–but I've never felt this "free" in my life. It was paradise.
>RELATED ARTICLE: VISITING THE LAST OF THE AMERICAS: ST. VINCENT & THE GRENADINES <
And since Salt Whistle isn't Club Med or some hoity-toity, "trendy" resort, I had no one to impress; plus there wasn't a million staff members running around. Just Carola running the reception, bar and restaurant; the chef, a housekeeper and a groundskeeper sweeping up leaves. And oh, that awesome doggie Laston.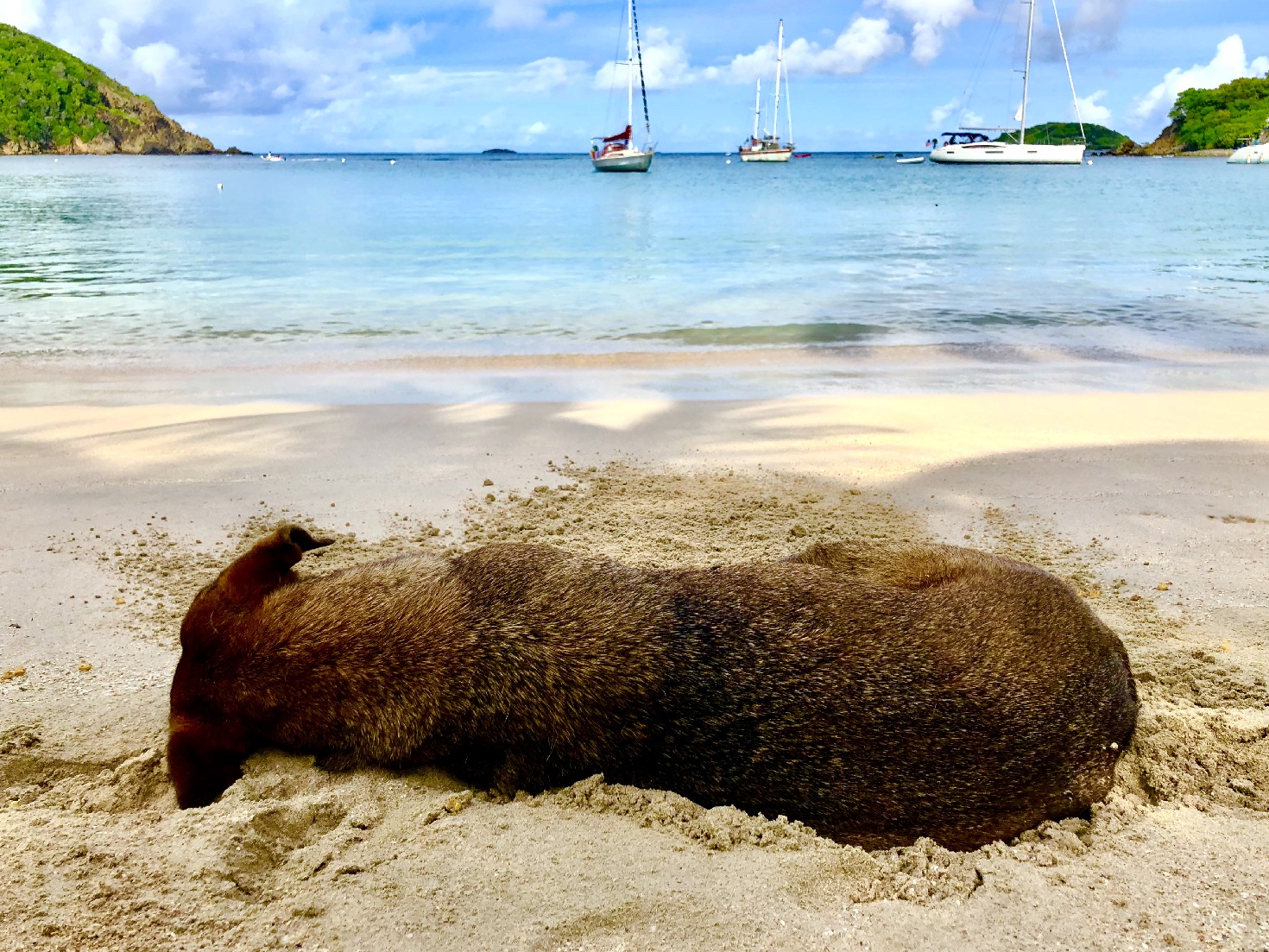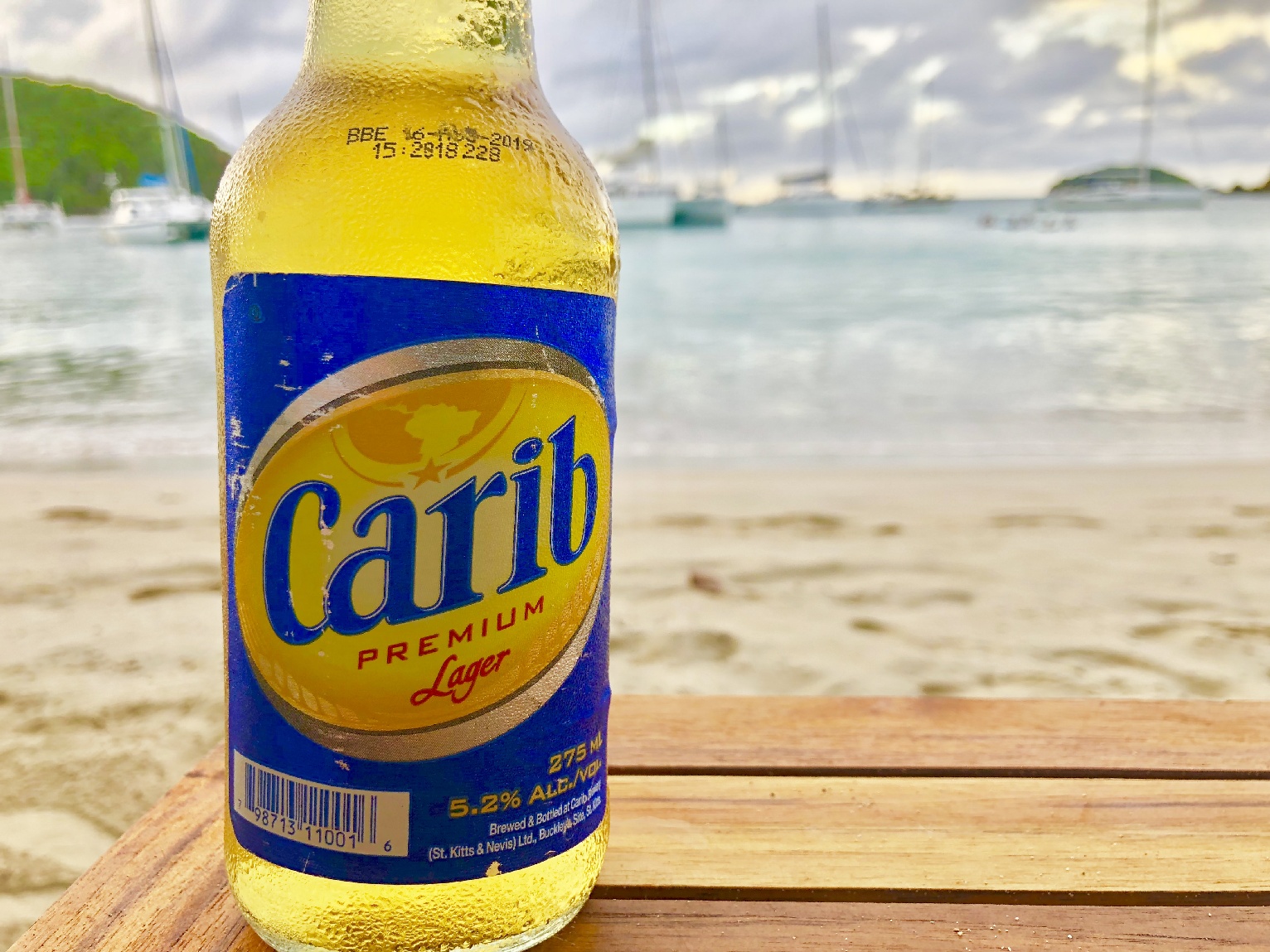 For two straight days I slept, snorkeled, and relaxed in this awesome chair on the sand. Carola had the best playlist of music bumping at the bar: not too loud and just great songs to fit the mood (reggae, chill, island music, etc.) The tunes really helped set the mood. The weather was absolutely perfect and the water was still. The food was delicious and a great assortment of snacks and drinks were on hand at all times.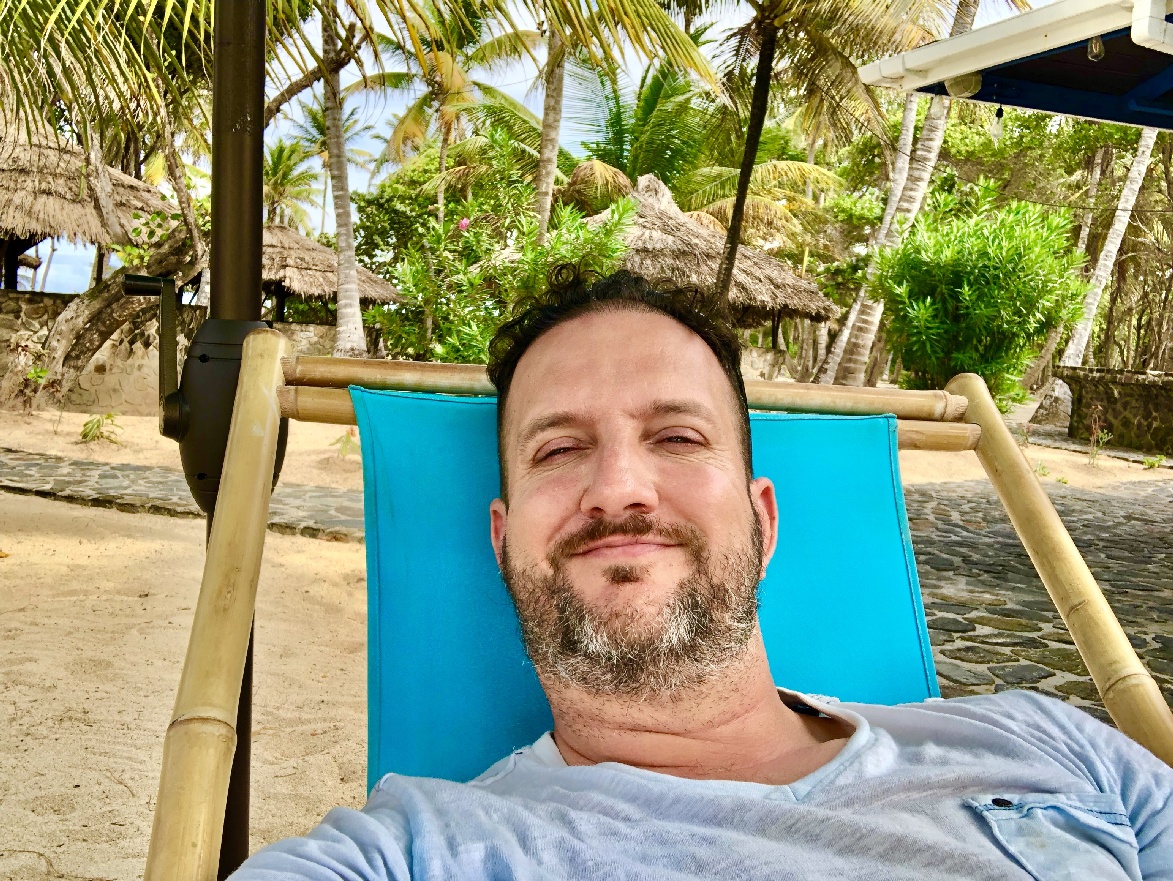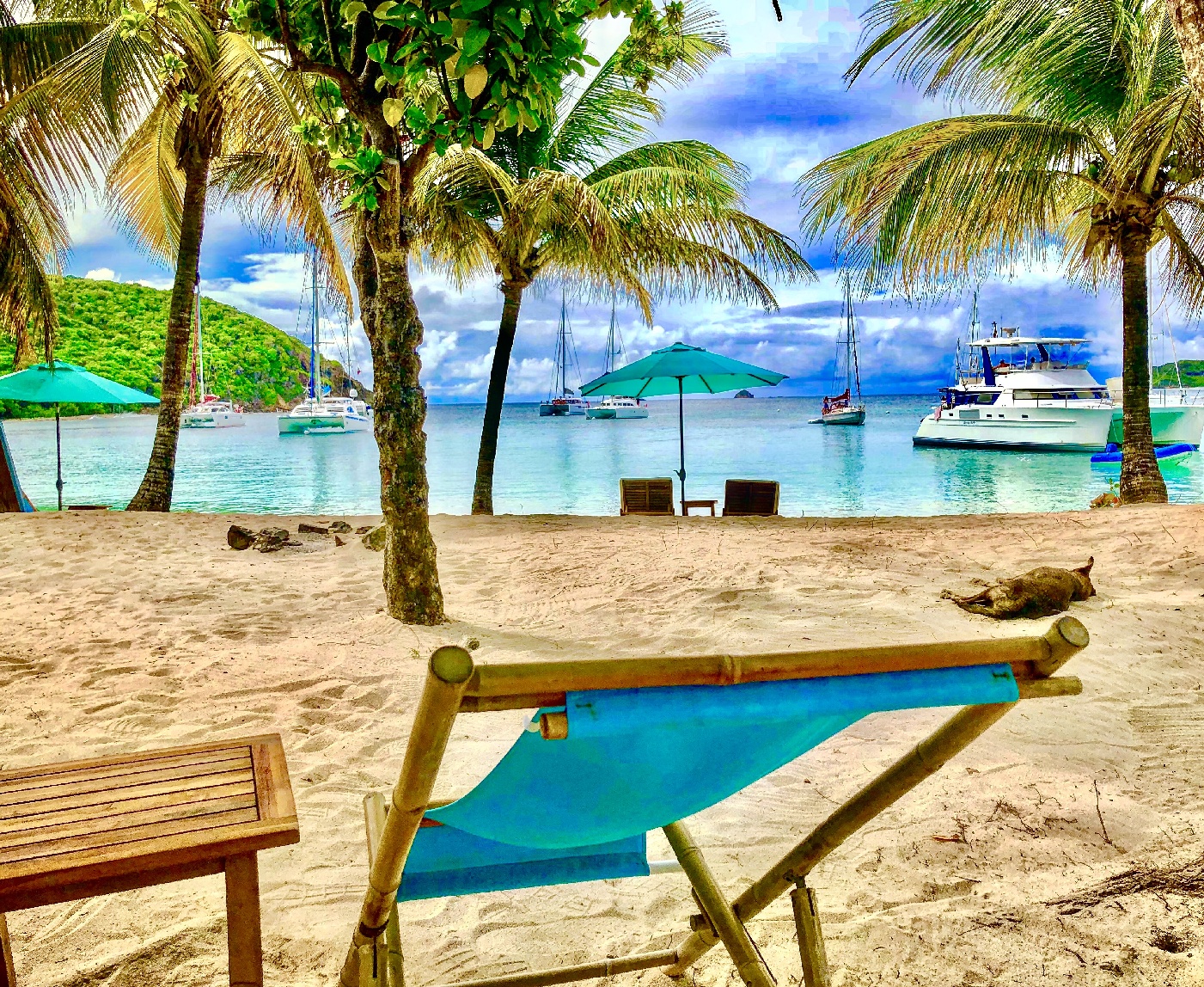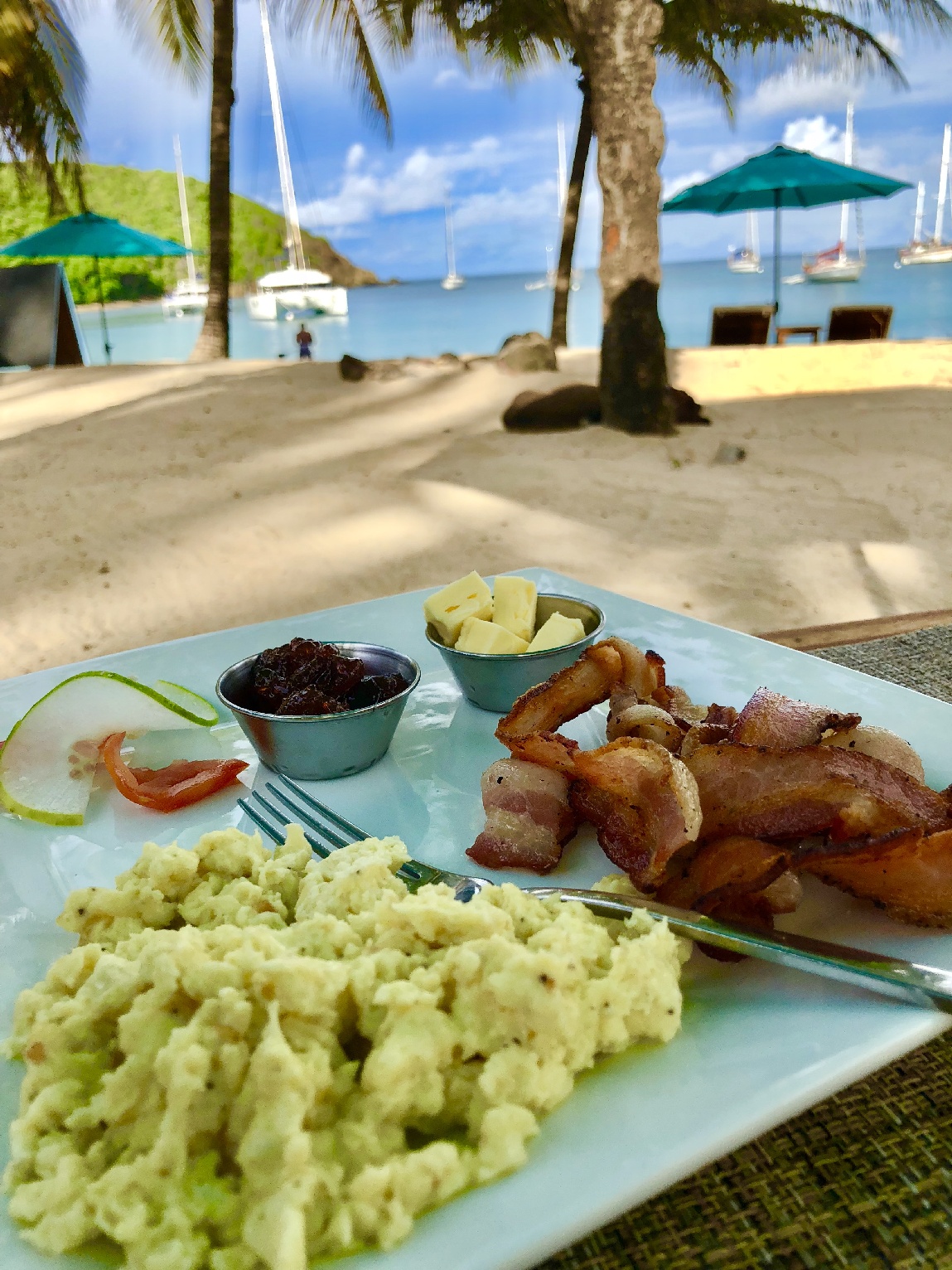 The room was nice and there was good WiFi at the bar. I was in heaven and just absolutely relaxed–more relaxed and at ease than I could ever remember in my life. It helped that the computer server at my office was down and I couldn't even check work email if I wanted to!
It was simply the perfect scenario. And while I can't guarantee the weather will be right for you, you'll be the only guest on the property like I was, and your work email will be down; all the other pieces at Salt Whistle Bay are in place.
Here's to relaxation!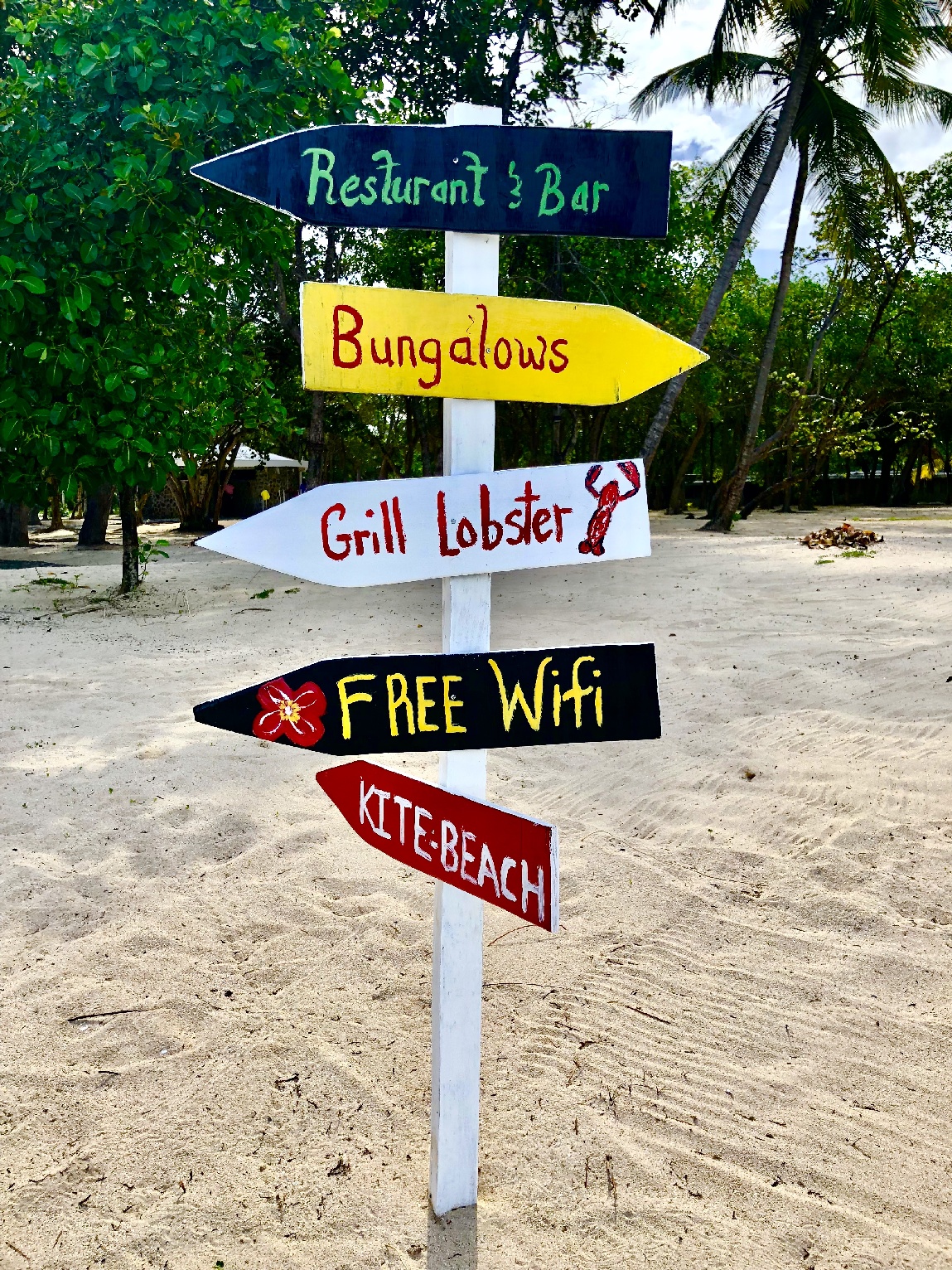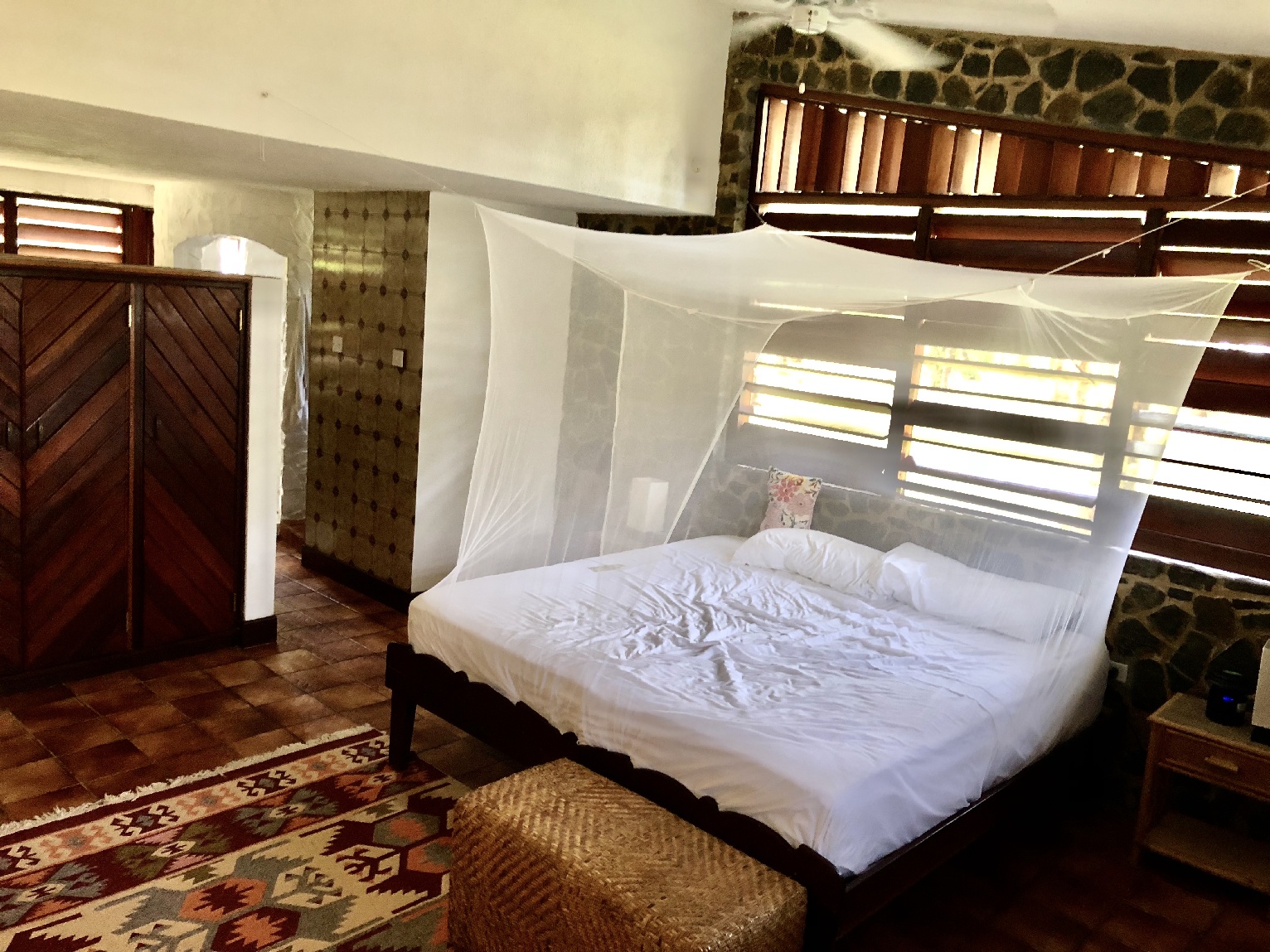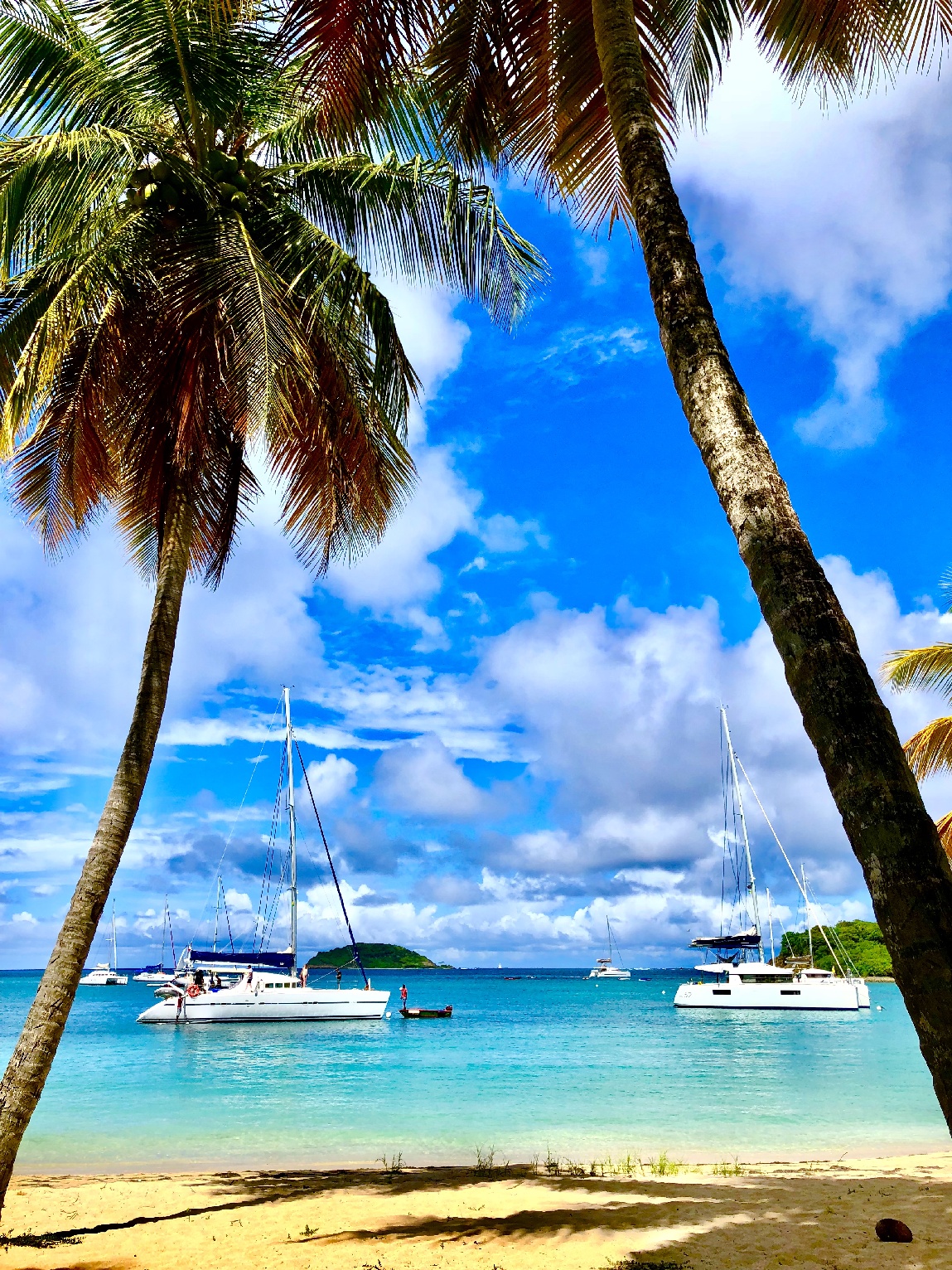 Note: I was not compensated for this review, nor did I receive so much as a free coffee. This review was not paid for and 100% my genuine experience and feelings. Send me a note/picture if you make it to Salt Whistle!
Salt Whistle Bay
Mayreau VC0460
St. Vincent & Grenadines
+1 784-493-5286
www.saltwhistlebay.com
>RETURN to main "Best Of" list
And now…the REST of the (Insta) Story…
>RELATED ARTICLE: VISITING THE LAST OF THE AMERICAS: ST. VINCENT & THE GRENADINES <