Visiting Nauru
It definitely takes a different kind of person to want spend a ton of money to travel 5,000+ miles to an unknown land with little tourist-infrastructure. But if you're anything like me, the mystique and romance of such an unknown, off-the-grid, and beautiful island like Nauru will gnaw at your emotions until you find yourself booking a ticket on Nauru Airlines and applying for a visa. It took me only a few months from the moment I discovered Nauru online, to visit. Nauru pulled me in.
>>> RELATED ARTICLE: THE ISLAND YOU'RE NOT SUPPOSED TO KNOW ABOUT:
MY TRIP TO NAURU <<<

First things first: What to expect and what not to expect
It's important you know that Nauru is not Hawaii, Tahiti or Fiji. Part of holding the title as "The Least-Visited Country on Earth," comes with some a few inconvenient realities. There are no Four Seasons or Ritz Carltons…in fact, there's not even a Motel 6! The island comes with two hotels only; and both would be rated 1-star on the American scale. Rental car companies simply don't exist and there's only one airline, with infrequent and expensive flights. Applying for a visa is somewhat of an ordeal, and there's minimal reliable info online.
Still up for the adventure? Then I've listed some info below that can help you get started.

"Mother May I?"…getting permission to visit
You need a tourist visa to travel to Nauru. Any experienced world traveler probably knows and understands this process; especially if you've traveled to places like Brasil, China and many African countries that require visas in before arriving. The good news is, you won't have to surrender your passport in advance, to the consulate, in order to get a visa. The visa simply comes as a letter via email.
You will need to scan and send the standard stuff to apply: the application, letter from your employer and hotel and air reservations. After the immigration office receives and reviews those things, they'll send you payment and bank wire instructions. You'll need to wire the visa fee–only AUD$50.00–and then scan and send back the bank wire receipt to Nauru. Finally, if you're lucky enough to get approved, you'll receive a letter granting you permission to visit. The process was pretty simple and to the point. Just don't expect it to get done in 24-hours. You should allow at least two weeks; a month to be safe…I reckon the immigration department that processes visas is pretty small.
To get started, email Rajeev at the immigration office: rajeev.keerthiyil@naurugov.nr or rajeevnauruimmigration@gmail.com. Provide Rajeev with your travel dates and ask for an application. He's a cool dude. He'll send you the application so you can get started.
Here's the official Nauru website with the latest visa info.
The fee is AUD$50 for tourists and a whopping AUD$8,000 for journalists. The website even says, "The Media Visa application fee is non-refundable should your application be unsuccessful." Yikes! Journalists, you've been warned.

Getting There
The island has only one airline; the country's national airline: Nauru Airlines. Formerly named Our Airline, Nauru Airlines (at the time of this publication) only has three flights to Nauru from Brisbane, Australia. They fly to and from other small islands as well.
Another option, besides going from Brisbane; is taking United from Honolulu to Guam and then over to Majuro (Marshall Islands.) You can then take Nauru Airlines from Majuro to Nauru. I may try this next time.
Surprisingly, Nauru Airlines' fleet consists of 737s, not tiny puddle jumpers as I expected. The Brisbane to Nauru flight  is really good, with great cabin service in coach.
For more information or to book your flight, see the Nauru Airlines website, HERE.
Staying there
There are just two hotels to choose from! Neither of them can be booked online or with a credit card. You must contact the hotels directly for reservations.
I stayed at The Menen Hotel. The staff was really nice, but be prepared for an extremely dilapidated, run-down property. It's clean, just falling apart–looks like it's taken a beating from the sea for decades, with little or no upkeep.
The Menen Hotel
Anibare District
+674 557 8020
+674 557 8021
+674 557 8022
Link to Book
—
The second, is the Od'n Aiwo Hotel. I haven't stayed here, but it's known as the smaller, less-expensive hotel.
Od'n Aiwo Hotel
Aiwo District
+674 444 3701
Email: odnaiwo@yahoo.com

Rent-A-Car
Though the island is tiny, I recommend getting a car. You'll want the freedom to cruise around with your own wheels, trust me.
There are no "standard" rental car companies on the island, rather, individuals provide cars to use, for a fee. I paid $80 a day to rent a Toyota SUV from one of the employees at the hotel; no contract, no insurance, no receipt. Don't worry, this is pretty standard stuff on Nauru. If you'd feel better with a reservation for a car in advance, call your hotel and let them know you need a vehicle.
Safety Tips
Nauru is so small, the dangers of the big cities simply don't exist here. The only two things you should be on-guard for are petty theft and wild dogs. So lock your doors and mind your stuff. And if you explore on foot, carry a big stick; even on the streets, those dogs are no joke. Like anywhere else, avoid swimming alone, always bring a friend. Finally, if you're used to driving on the right side of the road, be careful in Nauru, where they drive on the left. There are lots of children playing about, so take extra care on the roads.

Eating
There are many restaurants all around the island; many operated out of houses and shacks. I stuck to what looked to be the most developed establishment on the island: The Bay Restaurant, which was fantastic in every way. I was, however, advised to try some of the other places, like Islands Cafe and Bondi Beach Restaurant. I'll definitely hit those spots next time.
Shopping
There are two "supermarkets" on the island, Capelle & Partner and Eigugu. They are small, and remind me of what a grocery store might have looked like in the 1940s.
The island is also full of tiny, Chinese owned "mini-markets" and general stores. These are super old school, without windows or lighted signs. They are fun to peek into. Stop in, grab a water and say hello!
Dinero
Nauru uses Australian currency. Credit cards are rarely accepted, so bring plenty of cash. There's one bank in Nauru and an ATM machine in the lobby of the Menen Hotel.
>>> RELATED ARTICLE: THE ISLAND YOU'RE NOT SUPPOSED TO KNOW ABOUT:
MY TRIP TO NAURU <<<
To Do
This all depends on what you're into. Here are a few really cool things I did while I was on the island:
Drive the whole island: You can drive the perimeter in about a half hour. Remember, they drive on the left-hand side here, and be mindful of lots of children playing.
Explore the beaches: I didn't find any beaches that were suitable for swimming–most of the ones I saw all had those coral spikes shooting up through the water–but Nauru's beaches sure make for great photo opps.
Jump in the Anibare Boat Harbor: It's the locals' "swimming hole," and it's pretty cool. There are usually lifeguards there. Bring a snorkel and mask if you can.
Explore the interior of the island: They call it "Topside," and it's filled with windy gravel roads, limestone pinnacles, abandoned and currently used mines, and of course, that infamous refugee camp.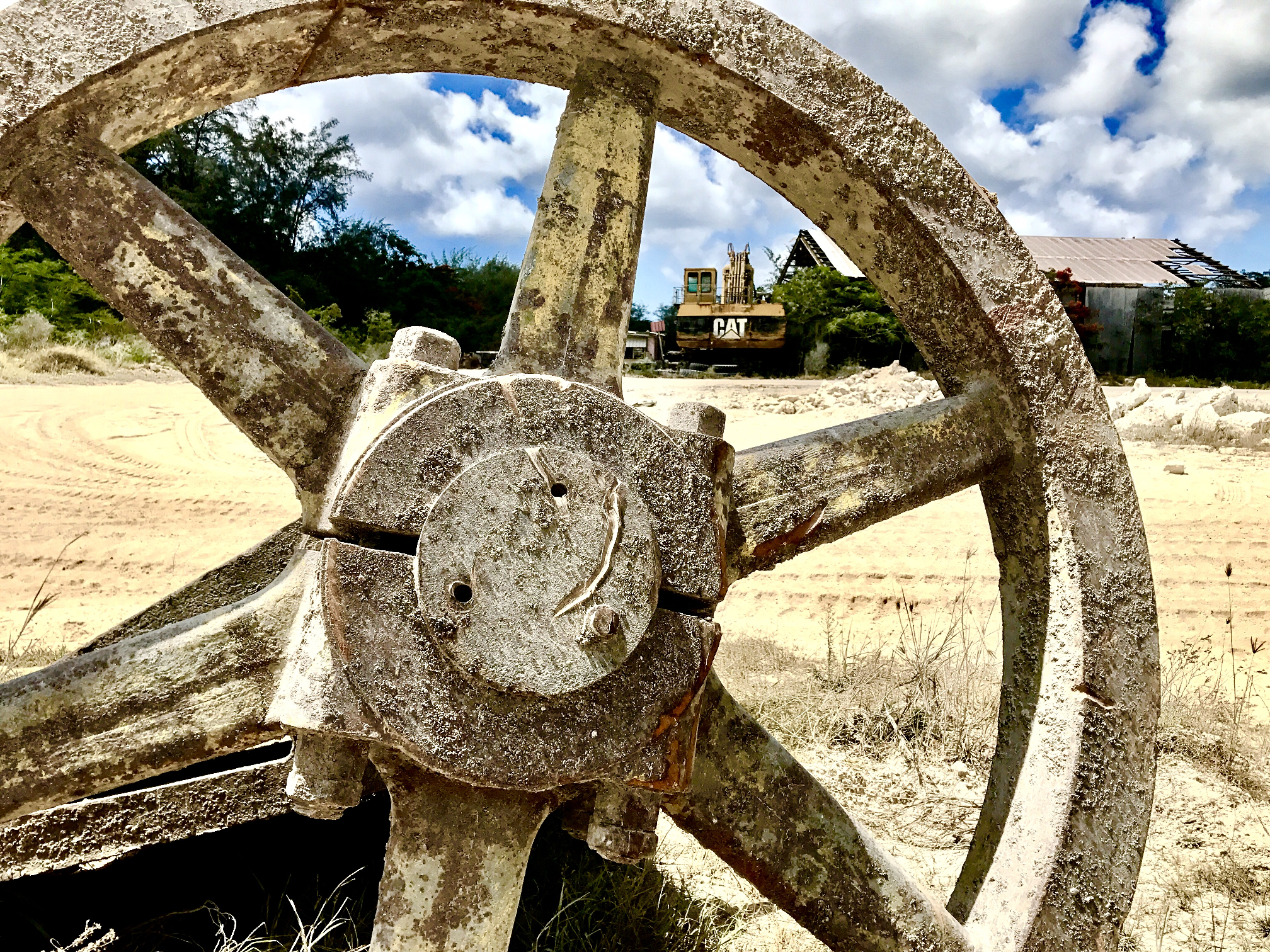 Buada Lagoon: See the giant lagoon surrounded by beautiful flora. Park your car and take a relaxing walk around the road that encompasses the lagoon.
Take a look at one of the world's most unique landing strips: One of the only airports in the world where you can see a 737 cross the street! Check before walking on the landing strip though–word on the street is, you can get in a lot of trouble for doing so (oops!)
Talk to the locals: They may be guarded at first, and for good reason. A quick read of Nauru's history will make it apparent why. But once they get to know you, Nauruans are some of the most kind-hearted people you'll ever be blessed to know.
See Old Japanese WWII Junk: This was one of my favorite parts! You start by exploring creepy old Japanese prison cells (or bunkers, not sure what they are, but they're neat). Then take a super-fun hike up and down the hills and in between rocks, passing old WWII airplane wreckage, before you reach giant anti-aircraft cannons. It's a boy's (or girl's) dream come true. Best to do this with a local guide though. Without one, it would be easy to get lost in the wild. And note that the hike is not for anyone who may have mobility issues (some tricky parts).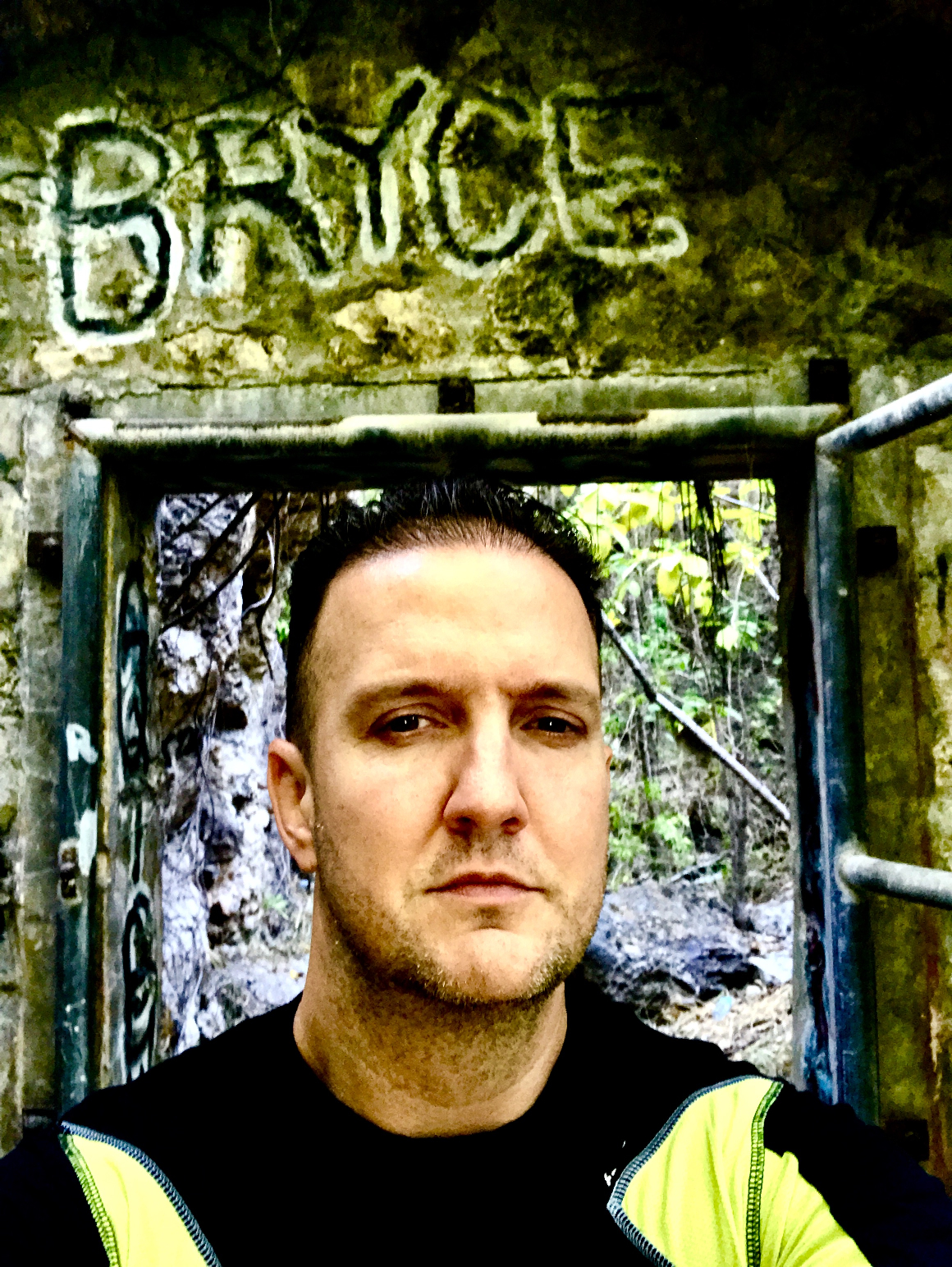 Electricity/voltage
Nauru uses 240 volts.

WiFi/Internet Access
It's tough to find WiFi. The Menen Hotel has it, but I only got it work 25% of the time. Same with The Bay Restaurant. But that's okay; all the more reason to stay off the phone and enjoy the island.

Important Links
–Here's my full report on Nauru–my experience, from beginning to end, with lots of photos and video
-Book Your Hotel at The Menen
–The Nauruan Governments Frequently Asked Questions webpage
–The official webpage for Nauruan visas
–Nauru Airlines
–Menen Hotel
–History of Nauru
–This American Life – Episode 253 "The Middle of Nowhere" (awesome audio podcast)
What did I miss?
Did I miss any must-sees or important info? Do you have any questions? If so, please drop me a note below, under the "comments" section.