GOOOOOOOOOOOOOOOOOOL!!!
Jeeze, I hit the jackpot. I tried to maintain my composure as I walked in this amazing apartment, with its huge windows in every direction, overlooking the beach, ocean, and city skyline. I didn't want to seem too over excited, but I almost pissed myself. Apparently, this was an apartment represented by another real estate company, other than Leonardo's, but he had gotten a tip about this one. Claudio and Telma were the agents–an adorable couple in their late 50's. I was introduced to them (all in português of course), as they gave my the grand tour. This place was incredible, and it took me about five seconds to realize this was meant to be, and I had to have this place! Two bedrooms, two baths, a good sized kitchen for Brasil, a dining room, living room, and breathtaking views all around. The place was much bigger than most of the apartments I had seen this week. It was fully furnished, from the sofa, bed and TV, to silverware and dishes, even had a new washing machine. WOW!!!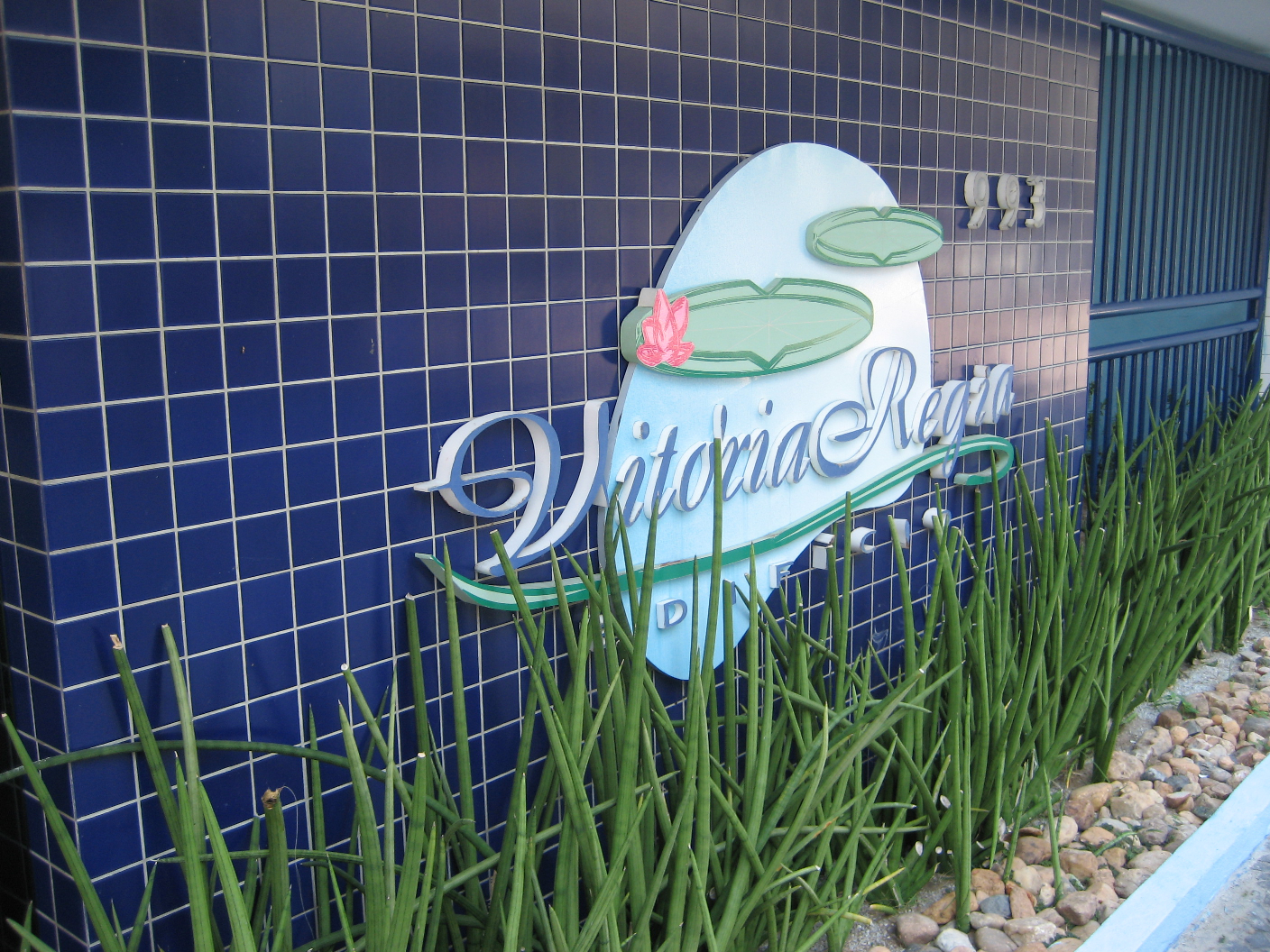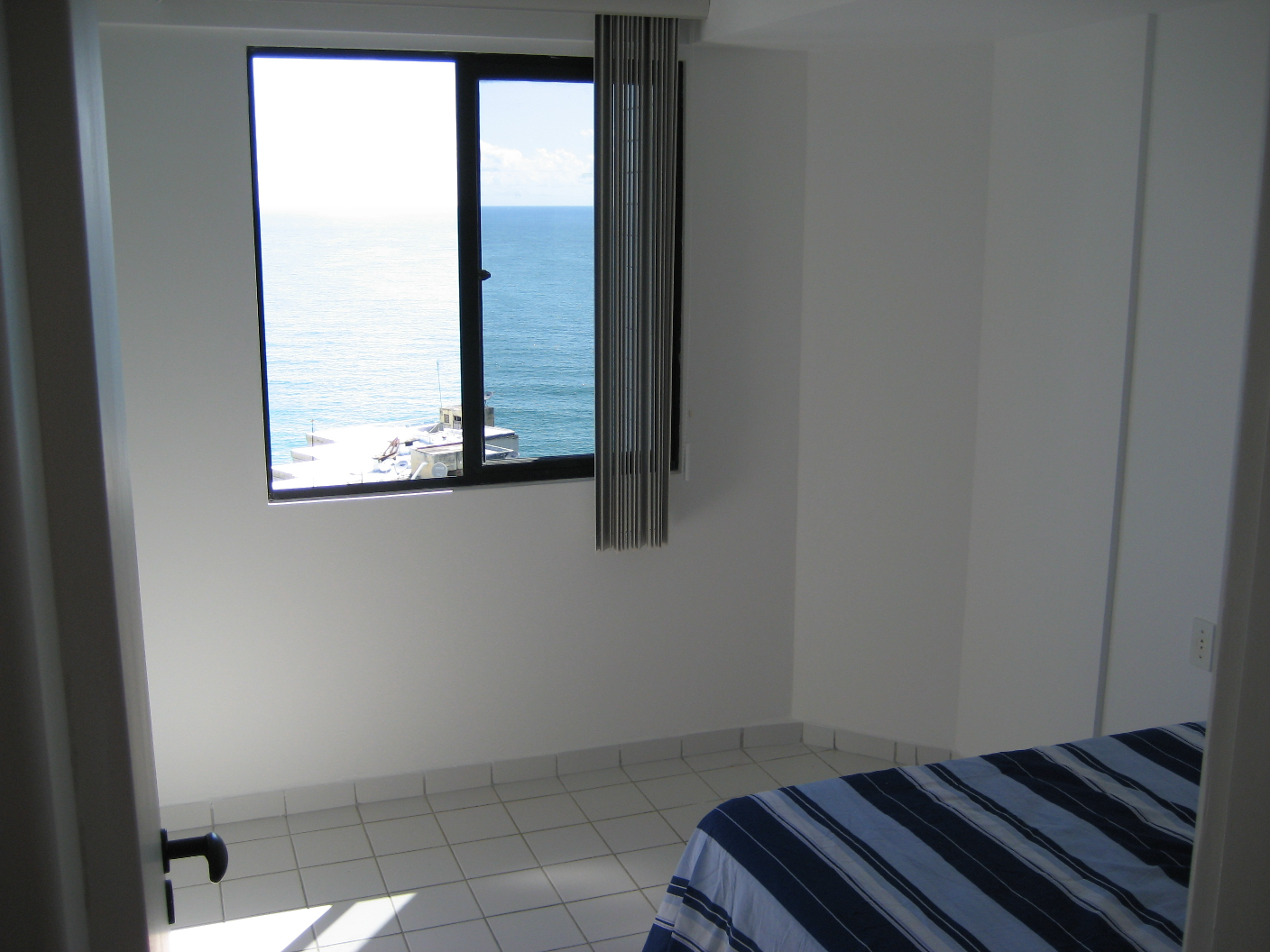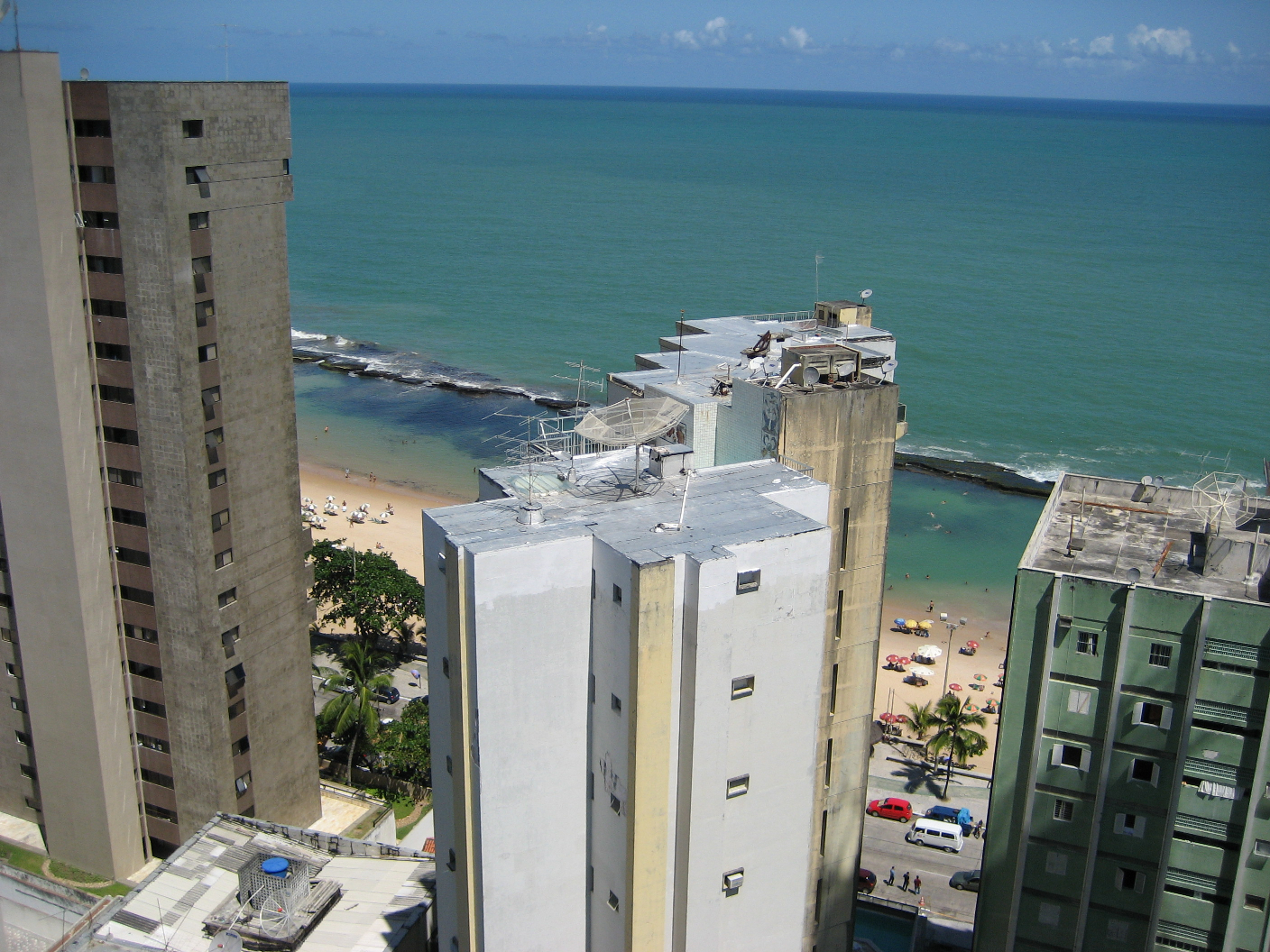 Leonardo told me the price (and it was great!) as the sea breeze flowed through the apartments' open windows. Leonardo and Telma started discussing the deal points of the lease, when Telma explained her concern of a single guy (me) trashing the apartment, and mentioned that a couple had just looked at the place and were deciding if they'd move in. I cranked up the charm 1000 percent and (in português) explained to Telma how much of a responsible young man I am, that I owned a company and a house of my own in the states, and would treat this place like I owned it. I wasn't sure what the next step was, but soon we were all shaking hands and Leonardo and I were heading to the elevator. As soon as the doors closed, I grabbed him by the shoulders and exclaimed, "I HAVE TO HAVE THIS PLACE!!!"
But I had a lot working against me. Besides the fact that there was someone else interested in the place, Telma had told Leonardo that she didn't care to split the commission with him–since I was Leonardo's client and he would be entitled to make money on the deal for finding me the place. Add to the scenario that I had no Brasilian CPF (Brasil's version of a social security number), no Brasilian bank account, nor any references in Brasil. I was a nervous wreck now, realizing what a long-shot this would be! Good old Leonardo told Telma not to worry about the commission and instructed me to get what documents I did have together, and get copies to Telma the next morning. What a cool guy!
The next morning I got up too early, probably from excitement. I took my bank statements and passport to the papeleria to make copies, and dropped them off at the front desk of the apartment building for Telma. She was to review them and present everything to the apartment's owner, who would make the final decision.
I met with Valéria again to look at a few more apartments that day, but my mind was on my high-rise beauty. I had to have it.